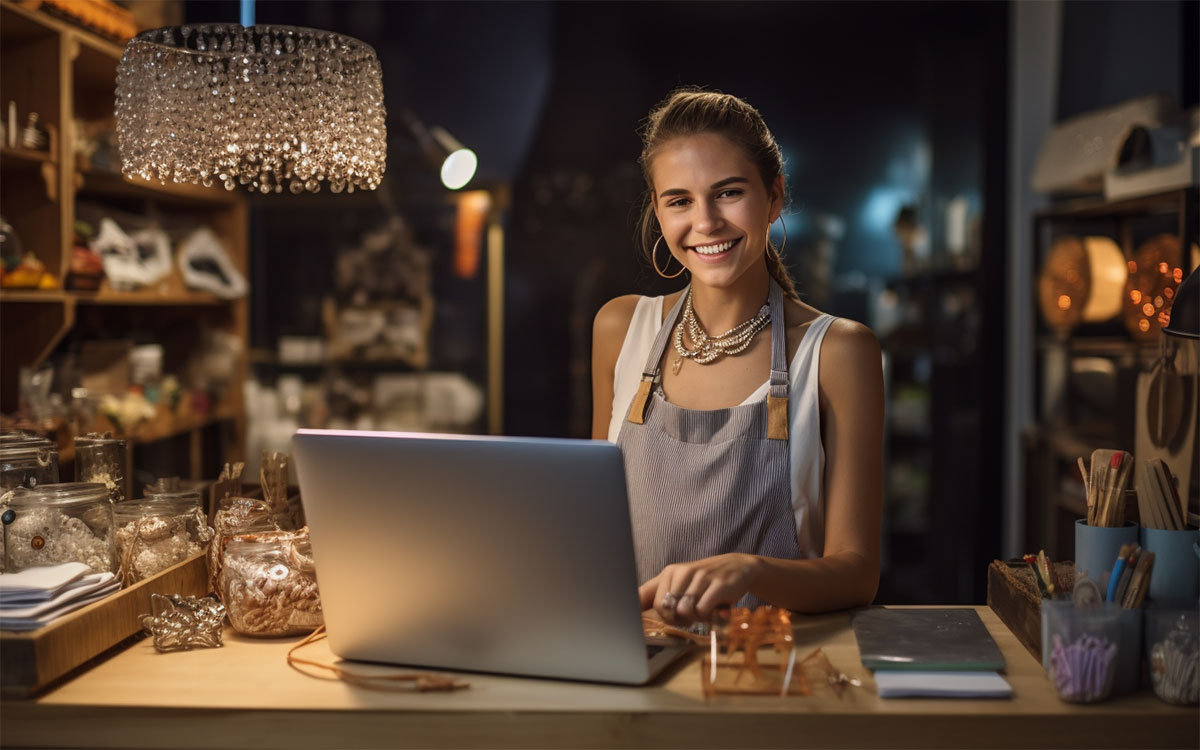 One of the best ways to make money online is by selling your services or your own physical or digital products.
Thanks to the Internet, you can market your products or services online with minimal overhead costs from the comfort of your own home.
If you're asking, "What can I sell to make money?" you've come to the right place. I've created the following list of ways to generate extra cash online without getting up from your couch.
Most of the ideas on this list are scalable and have the potential to become your primary income source.
Get My Free Mini Course On How To Start A Successful Ecommerce Store
If you are interested in starting an ecommerce business, I put together a comprehensive package of resources that will help you launch your own online store from complete scratch. Be sure to grab it before you leave!
Where To Sell Things To Make Extra Money
The best places to sell things online to make extra money are eBay, Facebook, Etsy, Amazon, and your own online store.
The right marketplace for you depends on the item you're selling, your target audience, and your goals.
eBay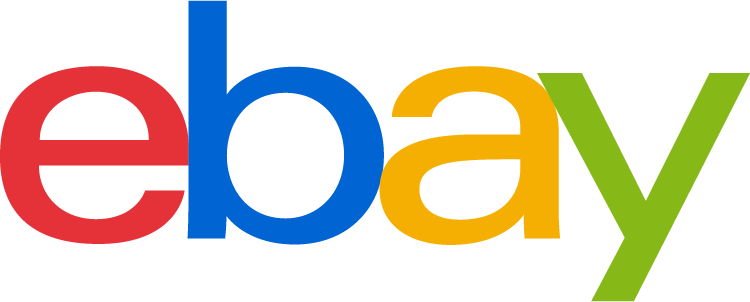 eBay is one of the oldest online marketplaces that lets you sell items at a fixed price or in an auction.
You can sell almost anything on eBay, be it a brand-new golf club or a broken computer part. eBay charges an average commission fee of 12.9%, but the rate drops for more expensive items.
Facebook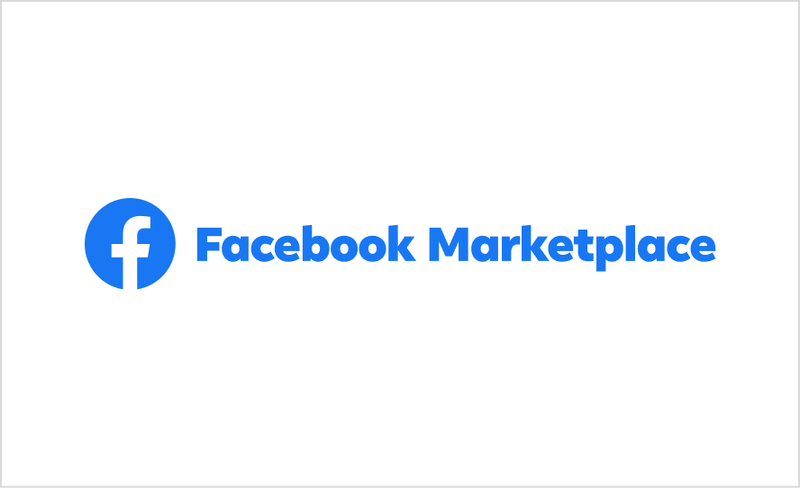 Facebook has an online marketplace of its own called Facebook Marketplace, where you can sell new and used items locally or ship them across the country.
You can directly communicate with buyers via Facebook Messenger, making it easy for buyers to negotiate. But the best part about Facebook Marketplace is that it has one of the lowest commission fees at 5%.
Etsy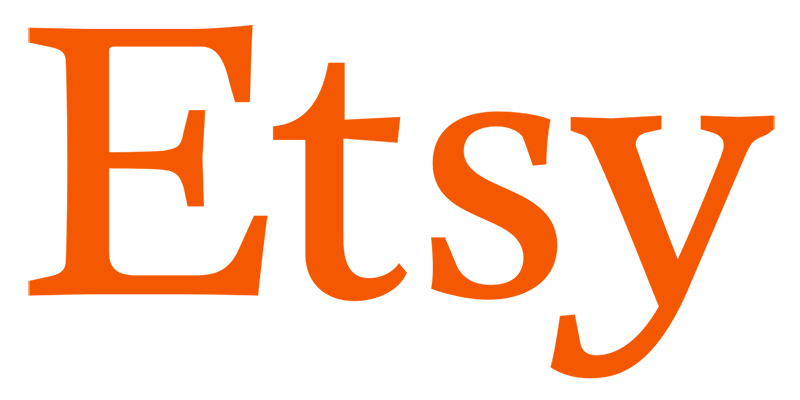 Etsy is a global marketplace with 440 million monthly visitors where you can sell crafts, digital items, and other handmade goods.
Setting up an online store on Etsy is free. But Etsy charges you a $0.20 listing fee and a transaction fee of 6.5%.
Amazon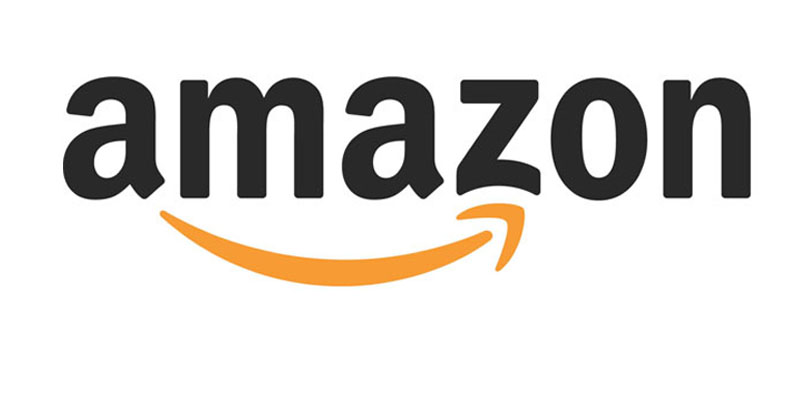 Amazon is the world's largest ecommerce company where you can sell new and used items.
Besides its marketplace, Amazon has the following two programs for selling:
Because of Amazon's massive customer base, its commissions are also high. The average referral fee is around 15% on Amazon.
You can read my article on Amazon seller fees for more information.
Online Store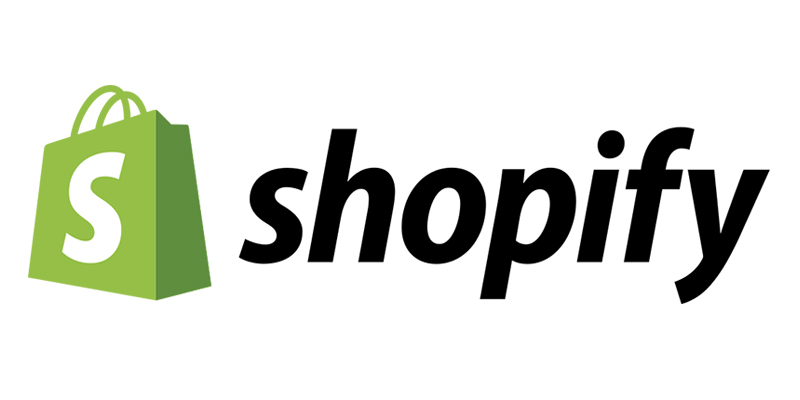 In addition to listing your items via an online marketplace, you can create your own online store using website builders like Shopify. This allows you to customize your website however you want and avoid paying listing or commission fees.
Creating an online store is one of the best ways to build a loyal audience. However, you're responsible for getting traffic to your website.
Sell Used Cell Phones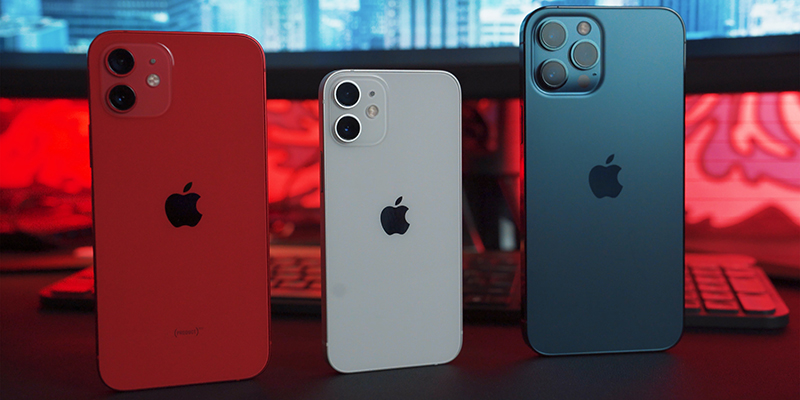 If you're a whiz with technology and love to fix things, you can make a lot of money by selling used or refurbished cell phones.
Used cell phones are second-hand products that may or may not have issues like poor battery life or damaged charging ports.
Refurbished phones have been repaired and look and work like new phones.
You can buy used cell phones in bulk from liquidation companies and resell them on Facebook Marketplace, eBay, Craigslist, or Swappa.
Some liquidation companies refurbish second-hand phones and sell them directly to customers. You can buy refurbished phones in bulk from them at a discount and resell them on Amazon Renewed and other marketplaces.
Sell Jewelry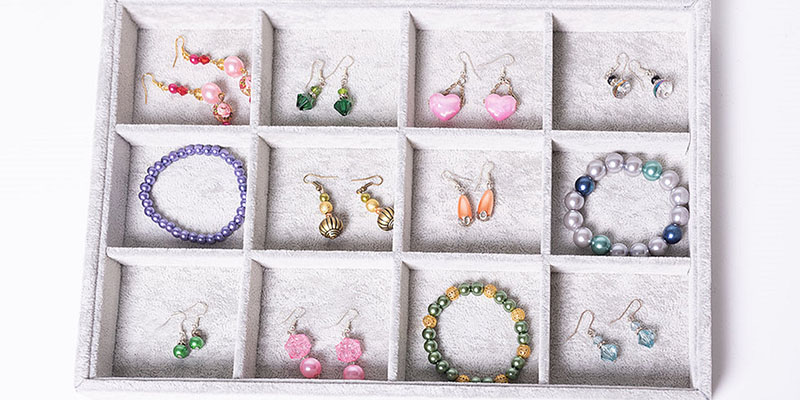 You can make good money selling jewelry because the margins are very high. A jewelry business is also easy to scale.
Besides selling locally, you can sell jewelry online and reach customers worldwide, as jewelry is lightweight and easy to ship.
There are several online marketplaces where you can sell jewelry. Here are a few:
Amazon Handmade and Etsy: If you love arts and crafts, try making handmade jewelry from the comfort of your home and sell them on marketplaces like Etsy and Amazon Handmade.
Ruby Lane: If you have luxury vintage jewelry, Ruby Lane will help you make a good profit.
The RealReal and Worthy: If you have luxury jewelry like wedding rings, gems, and watches, The RealReal and Worthy are the best stores to sell them.
Cash for Gold USA: If you want a more straightforward solution for selling gold, silver, or diamond jewelry or need money urgently, contact Cash for Gold USA to receive a quote within 24 hours.
Sell Stationery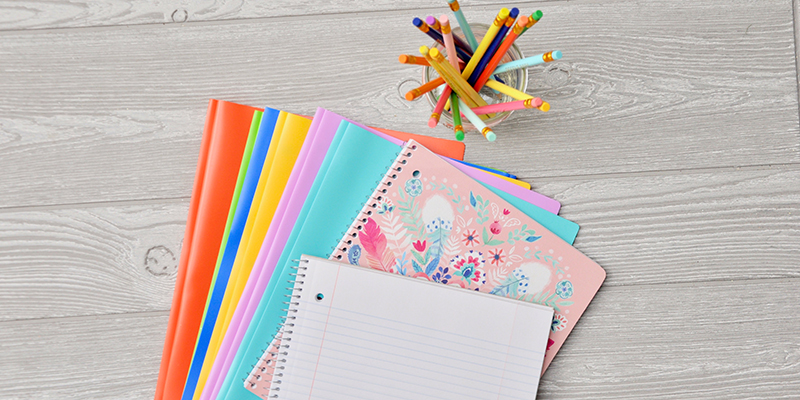 Stationery is considered an evergreen product category because it never goes out of style, and people of all ages and demographics use stationery products.
You can successfully sell a wide range of products, like notebooks, diaries, pens, gift wrapping, cards, tape, etc. The list goes on and on.
Add quirky designs to the products and sell them on Instagram and Etsy, where the demand for stationery is huge.
Businesses and organizations love to use stationery as promotional items to distribute at events. You can add their logos to your items and make a good profit on bulk orders.
Sell T-Shirts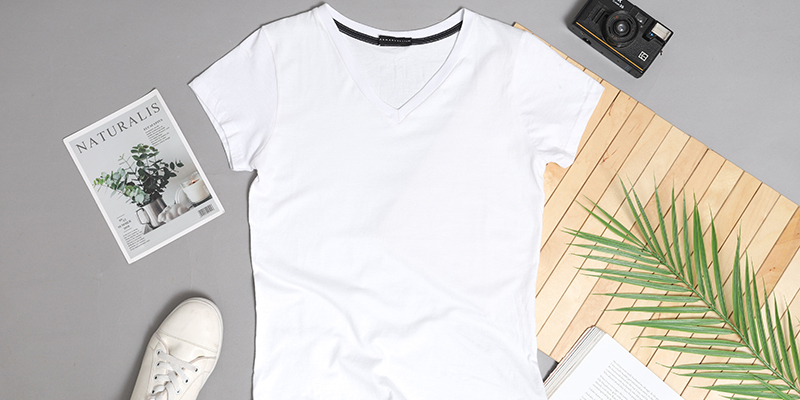 You can start a t-shirt business for free by using a print-on-demand company like Printful or Printify.
A print on demand company prints your designs and ships your t-shirts to the customer directly. You don't carry any inventory, and there are no upfront costs other than building and marketing your store.
You can also dropship t-shirts by displaying a supplier's products on your website and asking the supplier to ship the product to your customer directly.
If starting a t-shirt business seems complicated or intimidating, start by selling your old clothes on Poshmark, ThredUp, Depop, and Mecari, where the demand for branded clothing is high.
Sell Online Courses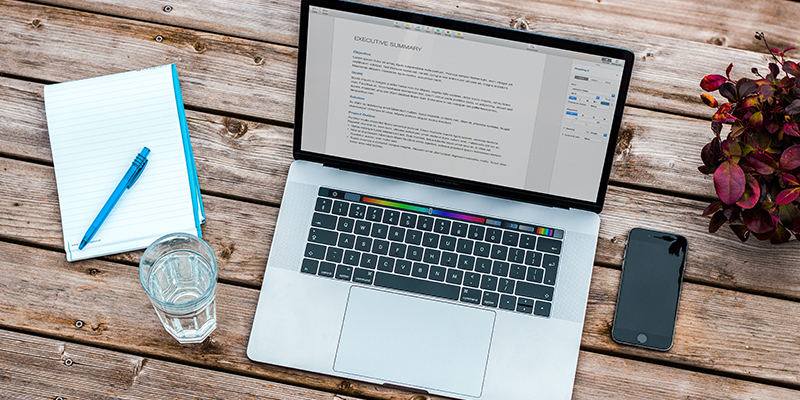 An online course is a learning program that can be taught entirely online. Selling an online course can be a great source of passive income.
Online courses require a large time investment upfront. You'll need to research, film, and upload your course to a platform like Kajabi, Teachable, Udemy, and Ruzuku. However, once that's done, all you need to do is market the course.
Another advantage to selling an online course is that there is no delivery cost since they are digital products. There is no inventory to maintain and few logistical issues to deal with.
However, you must be passionate about your topic and know enough to provide value to your students.
Sell Pet Accessories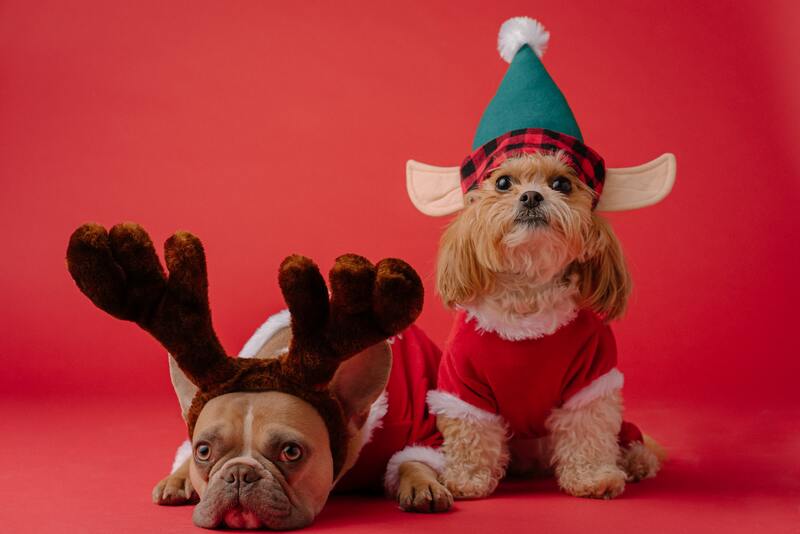 With an average margin of around 65%, selling pet products and accessories is a great way to make money.
You can make and sell homemade pet treats, clothing, and more. You can also buy wholesale pet accessories like leashes, collars, bandanas, and toys and resell them online.
Dog memorials and keepsake products such as personalized stones, photo frames, urns, and figurines are especially popular with pet owners.
Sell Watches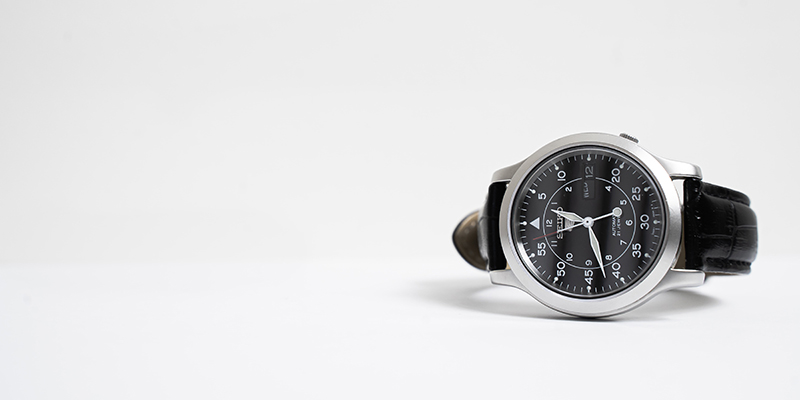 If you have a valuable timepiece, you can auction it on eBay and make a significant profit. Other places where you can sell luxury watches are Worthy, Crown & Caliber, Chrono24, or Watch Finder.
Although more and more people are using smartwatches, traditional watches like analog, chronograph, swiss, and quartz watches are still in high demand.
Collectors and enthusiasts drive the industry and are willing to pay a premium for limited editions and vintage watches of known brands.
Sell Amazon Return Pallets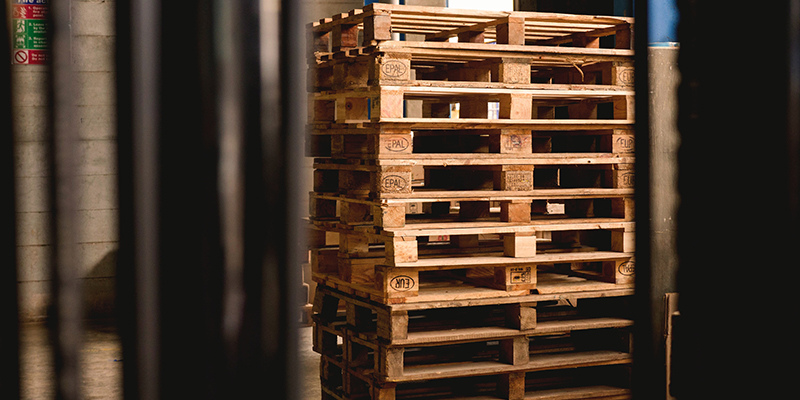 You can buy return pallets from Amazon or liquidation companies like Bulq at clearance prices.
Amazon return pallets are collections of products across various categories that have been returned to Amazon.
The cost of each return pallet can be between $100 to $20,000, depending on the contents of the pallet.
You can bundle products together to sell more and decrease your marketing costs. Alternatively, you can repair and refurbish electronics and sell them on Amazon Renewed and eBay.
Sell Toys And Action Figures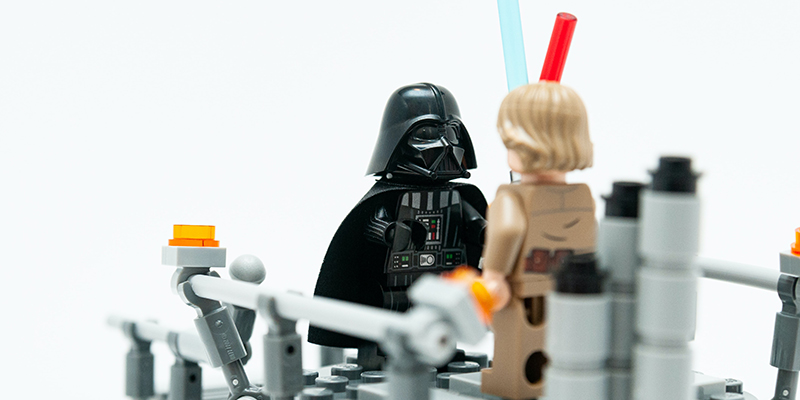 If you enjoy collecting toys or have inherited an action figure collection, you can make loads of money from selling them.
Action figure sets of G.I Joe, Star Wars, Teenage Mutant Ninja Turtles, and WWF can sell anywhere between a few hundred to thousands of dollars.
A toy's resale value is determined by its rarity, age, and condition.
The best place to sell toys and action figures is eBay. You can use eBay's auction listing, add a minimum expected price, and let interested buyers bid for the item. This way, you can sell them at a higher price by starting a bidding war.
Sell Home Decor Items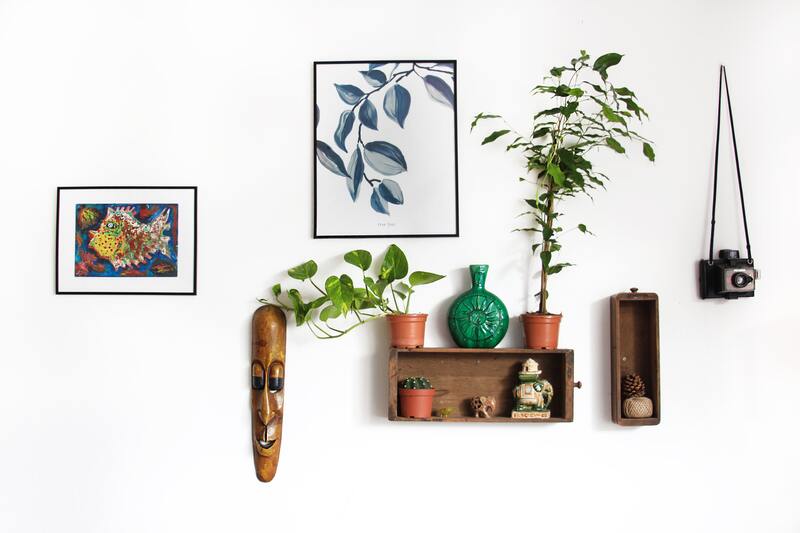 Selling home decor items is an easy way to make money since it's a category that generates tons of sales. In fact, the home decor market is expected to reach $838.6 billion by 2027.
If you're redecorating your home and want to sell your old products, you can unload the items on Facebook Marketplace, OfferUp, eBay, and Craigslist.
You can also source items like signs and wall art from AliExpress or your local thrift shops and resell them on marketplaces.
Sell Computer Accessories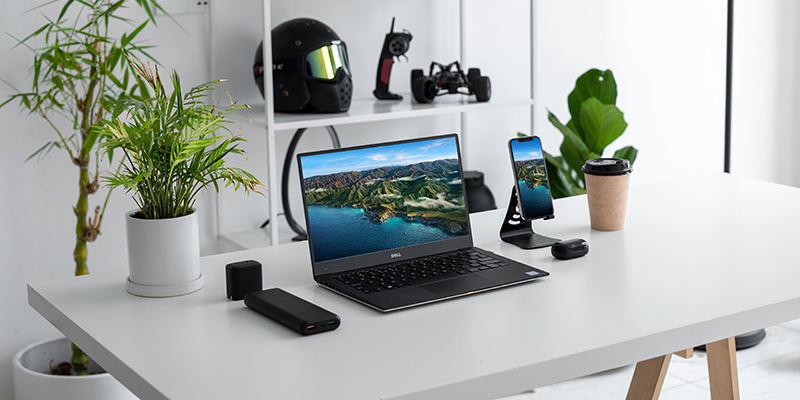 If you're upgrading your computer or want to get rid of outdated accessories like hard disks, cables, mouse pads, and speakers, you can sell them for a good profit at:
An auction site like eBay.
Your local computer stores.
Online marketplaces like SellGPU, IT Connected, and PCSwaps.
If you don't want to negotiate with buyers, you can always sell your accessories to BuyBackWorld or ItsWorthMore.
Sell Books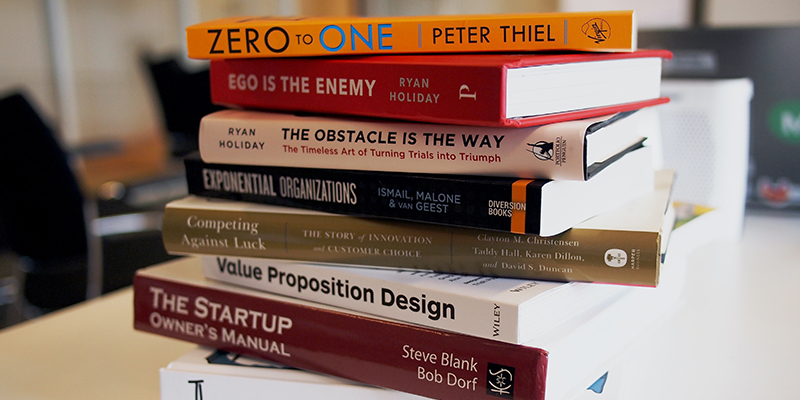 If you have a collection of books you no longer read, you can sell them online. Used children's books, cookbooks, and autobiographies are all popular.
But you can make much more money selling novel series since customers are willing to pay a premium for complete collections.
You can also look into selling bigger-ticket items, like textbooks. Students are short on money and would be happy to pay for second-hand books in good condition.
Sell Baby Items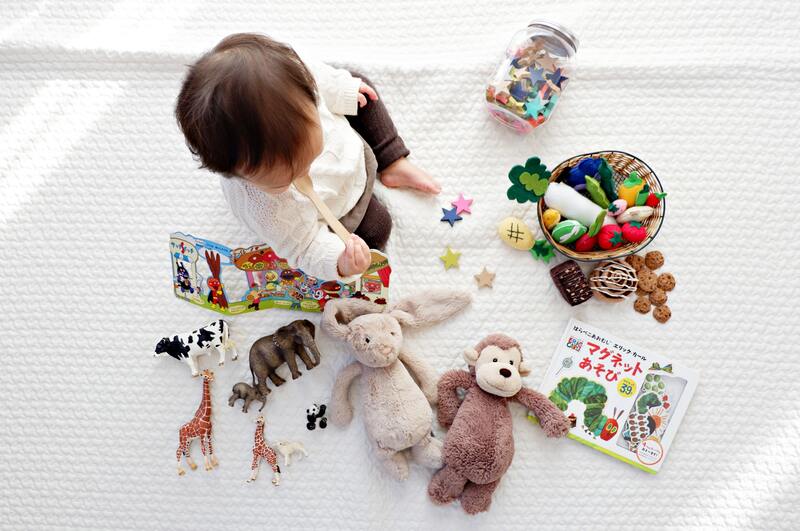 Babies grow quickly,  so parents are constantly buying new baby gear, like clothing, toys, strollers, bouncers, etc.
If you have a child that no longer fits in their car seat, high chair, or clothing, you can sell your old kids stuff on SwapBabyGoods, ThredUp, GoodBuyGear, Facebook Marketplace, and eBay.
But if you're looking to build a business out of selling baby items, you can make money with any of the following profitable baby business ideas:
Baby care products
Baby proofing services
Baby clothing
Products for babies with special needs
Sell Furniture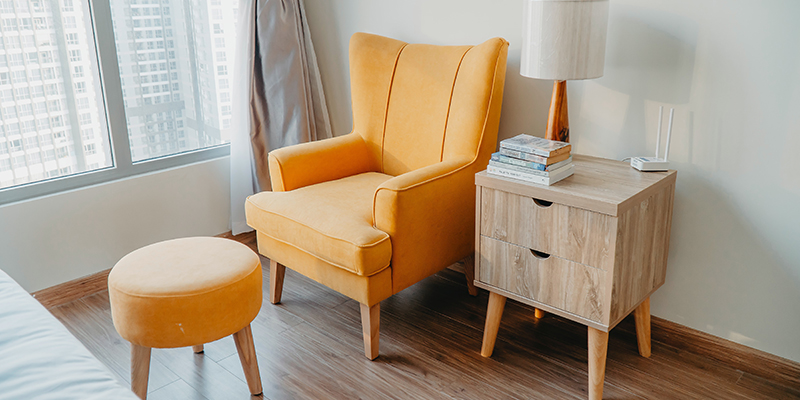 Furniture sales can be a lucrative side hustle since people are constantly upgrading their homes and offices.
If you have old furniture in good condition, you can clean and repair it, take good photos, and then create a listing on Facebook Marketplace, OfferUp, Remoov, 1st Dibs, or Bookoo.
It's best to sell heavy furniture locally because the shipping rate can be pretty expensive depending on the weight and location of the buyer.
If you're looking to start a furniture business, choose one category, like ergonomic or nursery furniture, instead of selling generic furniture, and make sure you incorporate shipping rates into your product costs.
Sell Handmade Items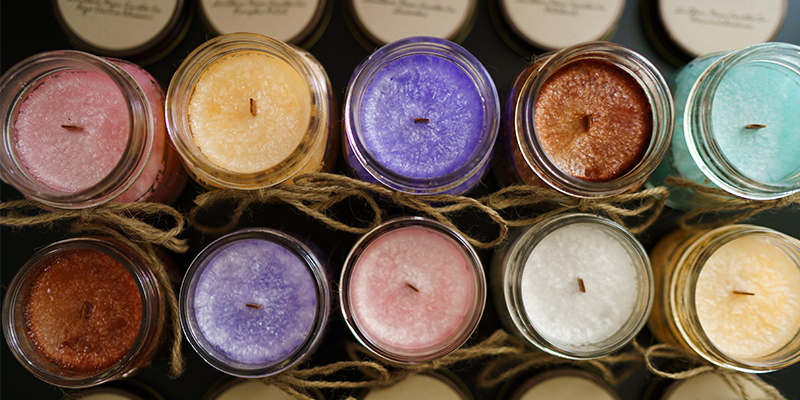 The demand for handmade items has increased in recent years which has allowed casual arts and crafts sellers to turn their hobby into a 7-figure business.
You can sell candles, soaps, jewelry, ceramics, and other handmade crafts. And if you offer personalization, you can charge a premium for your custom-made products.
The easiest way to sell handmade items is to list them on Etsy and Amazon Handmade. Since online marketplaces have a large audience, your products can instantly reach millions of people.
Once established, you can create an online store and build a brand. This move will help you save on commission fees and let you build your own mailing list.
Sell Collectibles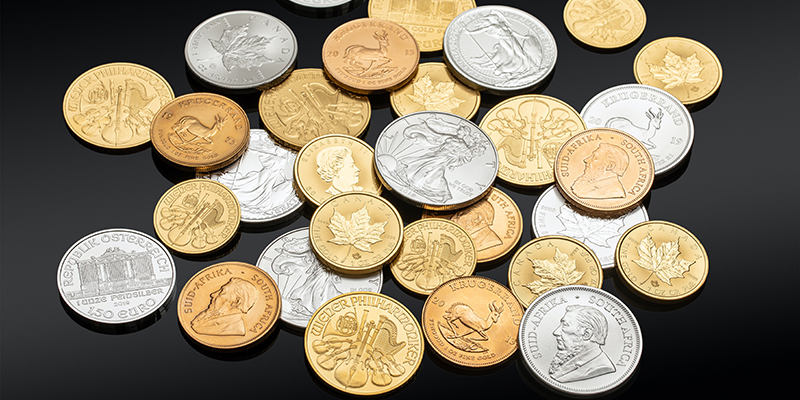 Collectibles are items worth more than what they originally sold for. Some popular collectible categories include coins, trading cards, comic books, stamps, and ad-world memorabilia.
The rarer the item, the higher its price will be. For example, a Disney's Hidden Micky pin from 1971, one of the only five remainings, sold for $12,000 in 2018.
If you have an item and don't know what it would sell for, get it professionally appraised at local collectors' clubs and dealers.
If you have a vintage collectible over 20 years old, you can sell them on Ruby Lane. For high-end collectibles, list them on The Internet Antique Shop.
Try your luck at eBay's auction listings if you have a unique collectible of average value and let the buyers bid on them.
Sell Sports Cards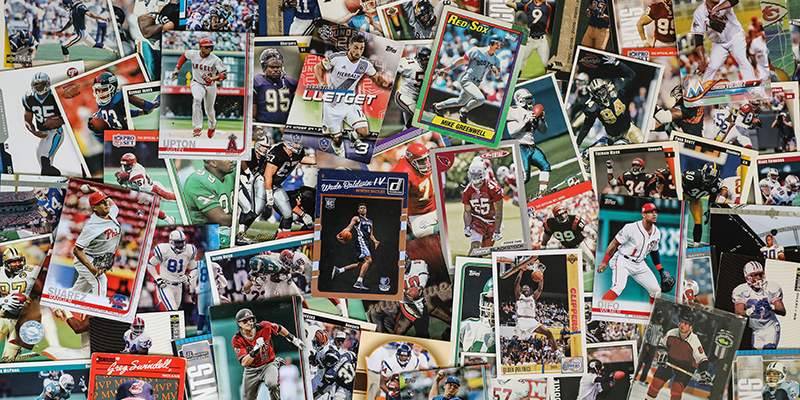 The sports cards market skyrocketed during the pandemic and continues to grow.
People can sell their sports card collections for hundreds or even thousands of dollars. Some collectors actively invest in sports cards and sell them after a decade when their value is much more.
If you have a collection of cards lying around, try auctioning them on eBay or selling them to websites that specialize in the field, like Check Out My Collectibles or Dave and Adam's Card World.
Sell Fitness Equipment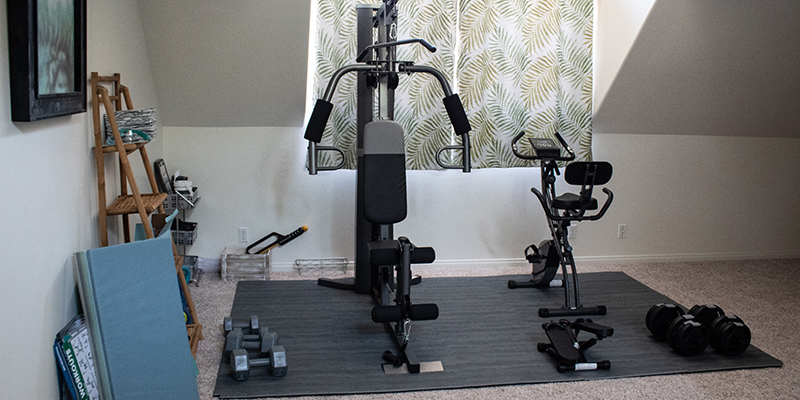 The demand for home fitness equipment shot up during the pandemic and continues to grow. If you have fitness equipment you want to get rid of, list it on local marketplaces like Facebook Marketplace or Craigslist since shipping can be expensive.
Alternatively, you can sell your equipment to local shops or websites like Global Fitness that buy used equipment.
Sell Bicycles
If you own a used bike or have a knack for finding used bike deals on Craigslist, you can sell them at a good profit online.
The bike industry has grown during and post-pandemic and there continues to be severe bike shortages all over the world.
You can sell bikes on online marketplaces like Bike Exchange, Bicycle Blue Book, and Pink Bike.
Many of these marketplaces will buy your bike outright no matter what the condition. These companies then repair and repaint the bike and resell them at a higher profit.
Sell Musical Instruments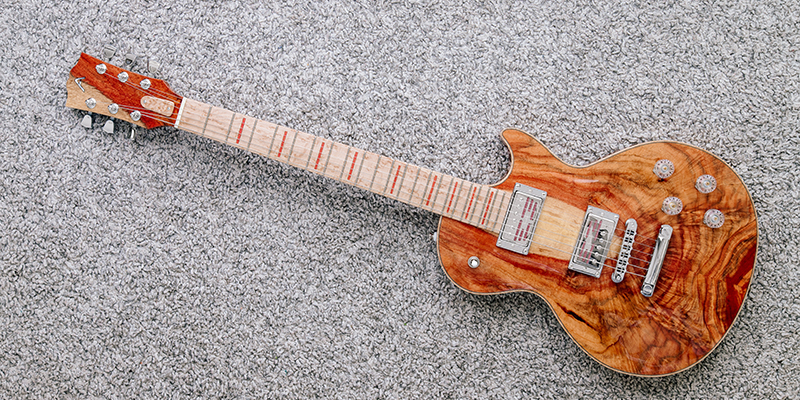 Many people buy musical instruments not only to play music but also to decorate their house. For example, a piano can be a great statement piece in living rooms.
If you have a musical instrument that can be used as furniture or wall art, you can sell it to a local home decor store.
If you're a music enthusiast and want to upgrade your instrument, you can sell your music equipment on auction sites like Reverb and eBay.
Sell Sneakers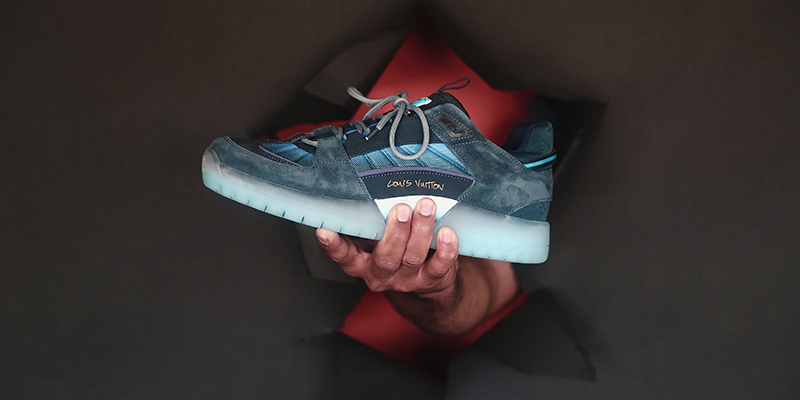 The US sneakerhead culture is so strong that collectors are willing to shell out thousands of dollars for a pair of limited-edition shoes.
Some people make 6 to 7 figures just flipping sneakers. You can give it a shot, too, by finding valuable sneakers from marketplaces and reselling them on GOAT, StockX, Flight Club, eBay, and Grailed.
You can also sell sneakers to your local consignment stores and take an 80/20 cashout pay on the sale.
Sell Your Photos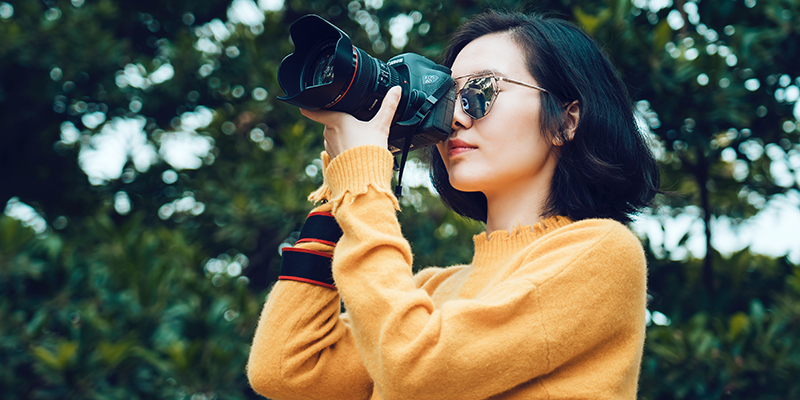 You don't need to be a professional photographer to make money selling your photos. Many stock photography websites will happily accept your photos and license them to their subscribers.
The best part is you get a cut if someone downloads your photographs. On average, stock photo agencies pay around $0.30 per sale for a royalty-free license.
Sell Tools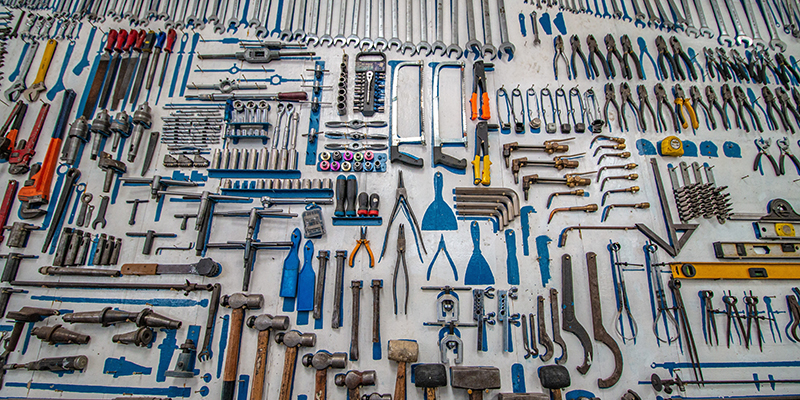 The home improvement industry has grown dramatically since the pandemic. As a result, online purchases of tools and related home improvement products are on the rise.
You can sell many types of tools, such as gardening and hand tools, and tool organizers, like trays, bags, belts, and cabinets.
You can also buy tools from thrift markets, local hardware stores, or pawn shops and sell them on eBay, SawMillCreek, Craigslist, and Facebook Marketplace.
Sell Unused Coupons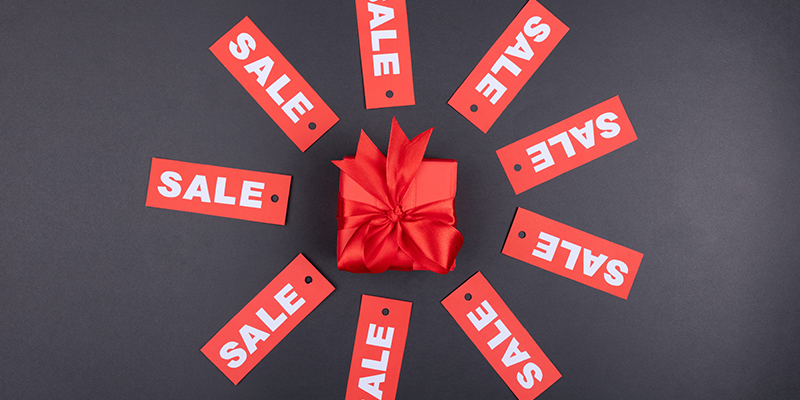 If you enjoy collecting coupons, you can sell your unused coupons on online marketplaces, forums, and local stores.
You can find coupons in newspapers, magazines, grocery store websites, and retailers and sell them on eBay. Just be aware of the rules. For example, you can only list a maximum of 25 coupons worth $100 in 30 days.
The key to making a profit by selling coupons is by finding coupons with high dollar value.
Sell Your Services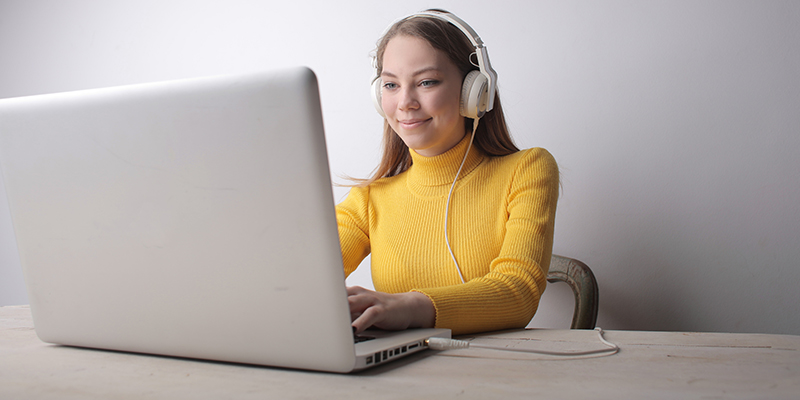 Everyone has a problem they need to solve, but they often lack the time, skill, or energy to figure it out themselves.
If you possess a particular interest or skill, you can sell your services as a freelancer and help people solve their problems.
For example, if you have strong writing skills, you can write resumes for people who have difficulty finding jobs.
If you enjoy organizing your house, you can sell your home organization services on marketplaces like TaskRabbit or Craigslist.
The best part about selling services is that you are your own boss; you set your prices and control your schedule.
Sell Planners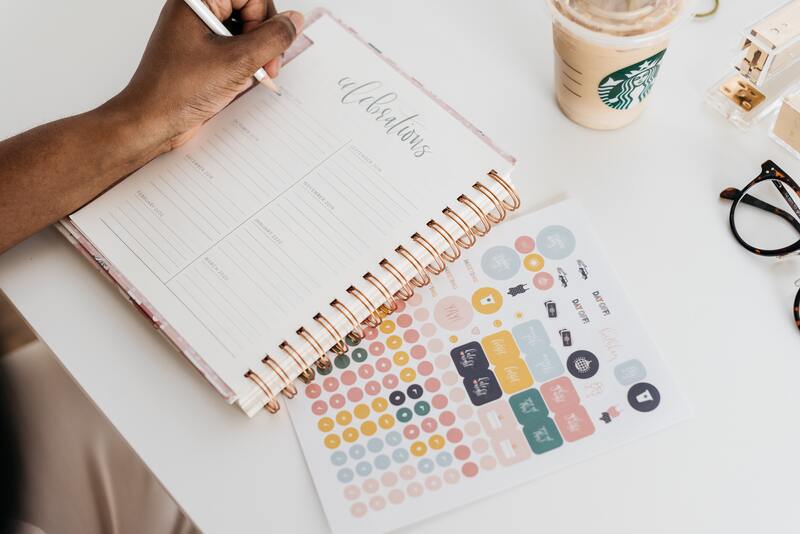 If you are both organized and creative, selling planners is a great way to make money.
You can make fitness, wedding, and children's activity planners, grocery lists, and family budget planners.
Not only can you sell physical planners, but you can also sell printables. Overall, digital planners are one of the highest-selling products on Etsy.
If you're a professional designer, you can create digital printables using graphic design tools like Adobe Photoshop. If you're on a budget, you can use Canva's free templates, tweak the designs, and sell them online.
Sell Homemade Food/Candy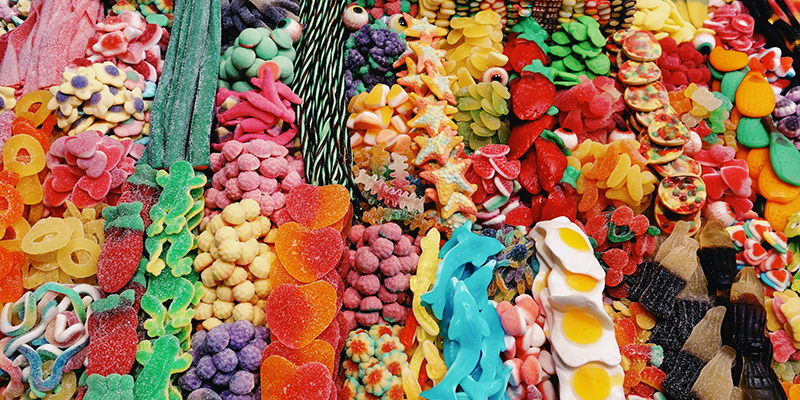 Selling homemade food or candy is a fantastic way to turn your hobby into a profitable home-based business.
However, every state has their own cottage food laws which will determine what food items you can sell or ship from home.
Once you understand the laws and regulations, you can ask local retail stores to carry your food products.
You can also sell your food to local movie theaters, farmer markets, retirement communities, and event management companies.
Sell Vintage Electronics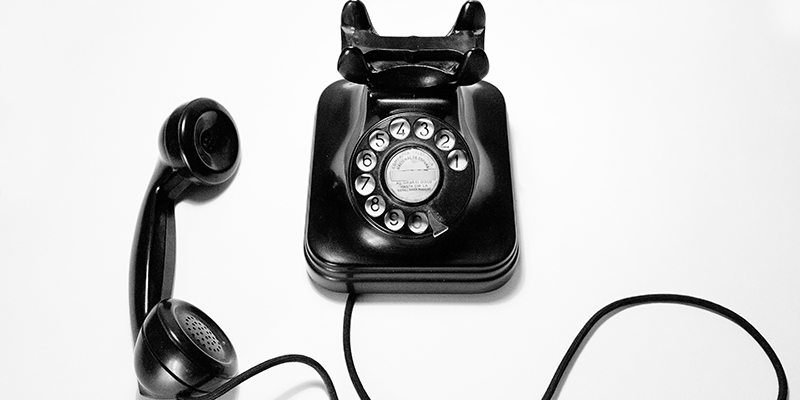 Although the market for vintage electronics isn't as big as sports cards, antiques, and sneakers, many people are willing to pay a premium for old electronics.
For example, vintage products like the iPhone Classic, Sony Walkman, and Bakelite Phones can sell for thousands of dollars depending on the condition.
If there are vintage electronics gathering dust on your shelf, you can auction them on eBay, where you'll likely get a good return.
Sell Digital Designs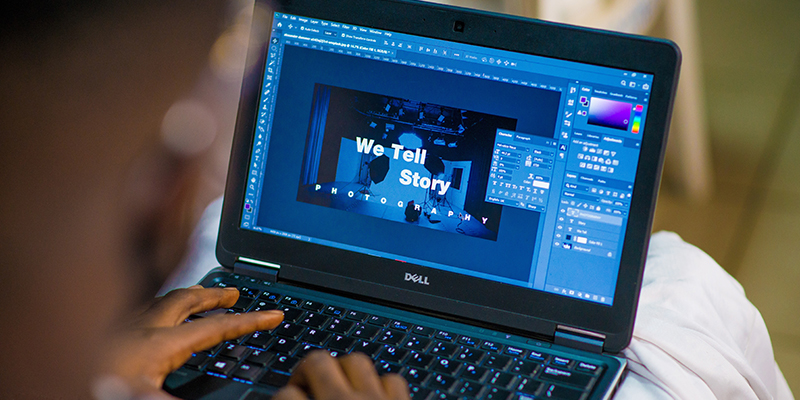 If you enjoy creating beautiful and unique designs, you can sell your designs and online prints on marketplaces like Fine Art America and ArtPal.
You can also use print-on-demand companies like Redbubble and Society6, which sell customized t-shirts, mugs, and pillows.
Selling through a print on demand company is easy and free. All you have to do is upload your design. When a customer buys a product with your design, you earn a commission on the sale.
The print-on-demand company then prints and ships the products to buyers, so you don't have to worry about order fulfillment.
Sell Stickers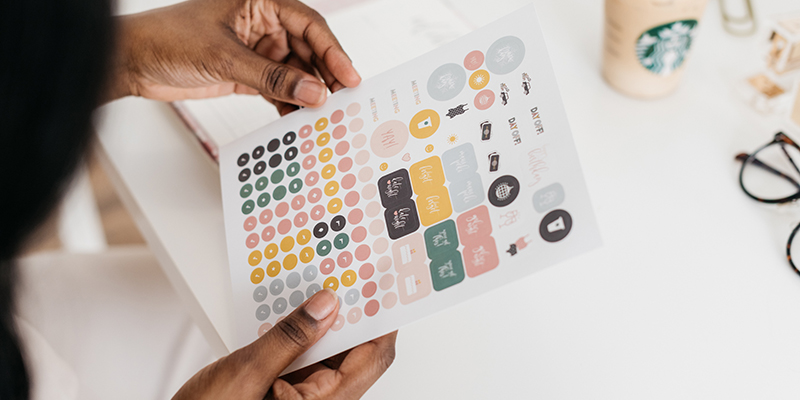 Selling stickers can be an excellent side hustle that you can run from the comfort of your home. Stickers are insanely popular across almost all niches and offer margins as high as 80%.
Starting a sticker business is also inexpensive since stickers are lightweight, easy to ship, and can be made from cost-effective materials.
There are many types of stickers you can sell to different audiences. For example, you can sell sticker sheets to teachers, animal lovers, travelers etc…. There are endless possibilities.
Initially, you can outsource production using a print-on-demand company like Printify or Camaloon. After that, you can buy stickers wholesale from sites like StickerMule.
Final Thoughts On What To Sell Online
If you're struggling to decide what product to sell, here are a few things to remember.
First, focus on products you are passionate about or have experience using. For example, if you love fashion, consider selling clothing or jewelry.
Second, focus on products with a high margin and low overhead. This will increase your chances of making a good profit.
Finally, remember that success in business takes time. Be prepared to put in some effort and be patient. Your work will eventually pay off.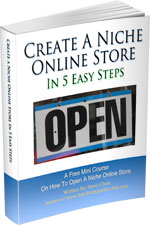 Ready To Get Serious About Starting An Online Business?
If you are really considering starting your own online business, then you have to check out my free mini course on How To Create A Niche Online Store In 5 Easy Steps.
In this 6 day mini course, I reveal the steps that my wife and I took to earn 100 thousand dollars in the span of just a year. Best of all, it's free and you'll receive weekly ecommerce tips and strategies!
Note: This post above may contain affiliate links, which means that I may receive a commission if you make a purchase when clicking a link. Please consult our privacy policy for more information.
Related Posts In How To Find Products To Sell
About Steve Chou

Steve Chou is a highly recognized influencer in the ecommerce space and has taught thousands of students how to effectively sell physical products online over at ProfitableOnlineStore.com. 

His blog, MyWifeQuitHerJob.com, has been featured in Forbes, Inc, The New York Times,  Entrepreneur and MSNBC.  

He's also a contributing author for BigCommerce, Klaviyo, ManyChat, Printful, Privy, CXL, Ecommerce Fuel, GlockApps, Privy, Social Media Examiner, Web Designer Depot, Sumo and other leading business publications.

In addition, he runs a popular ecommerce podcast, My Wife Quit Her Job, which is a top 25 marketing show on all of Apple Podcasts. 

To stay up to date with all of the latest ecommerce trends, Steve runs a 7 figure ecommerce store, BumblebeeLinens.com, with his wife and puts on an annual ecommerce conference called The Sellers Summit.  

Steve carries both a bachelors and a masters degree in electrical engineering from Stanford University. Despite majoring in electrical engineering, he spent a good portion of his graduate education studying entrepreneurship and the mechanics of running small businesses.