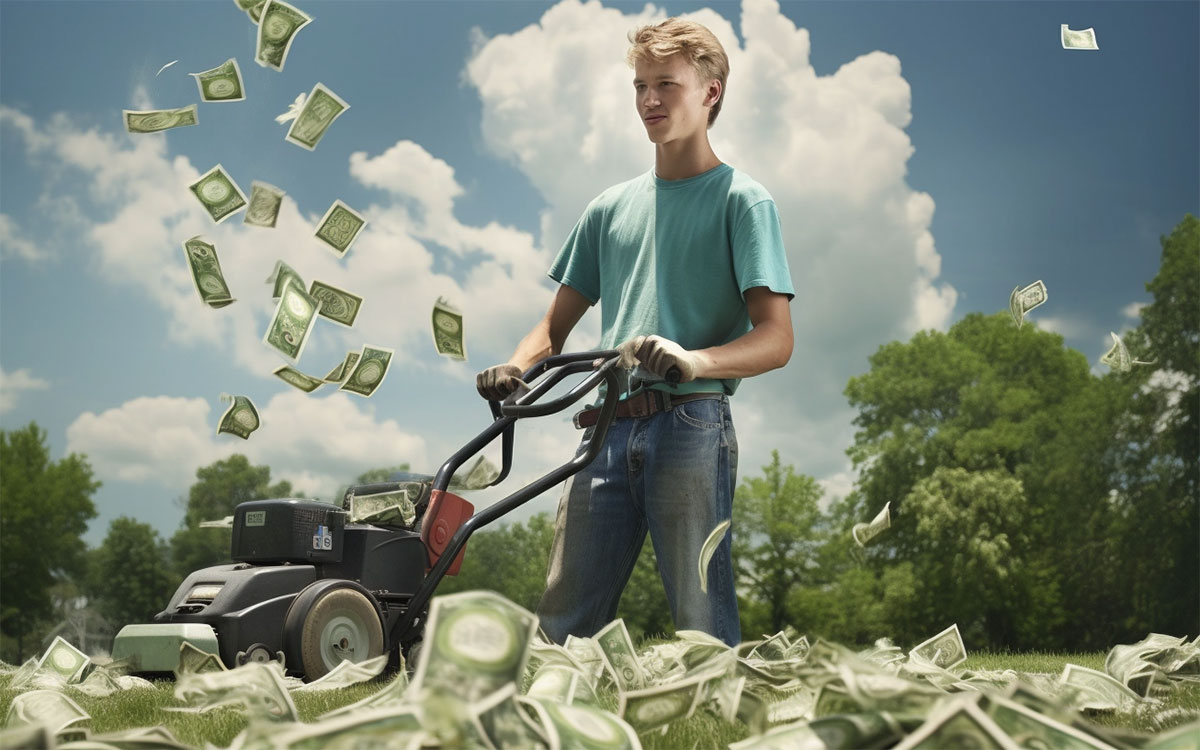 In this post, I outline 50 side hustles for teens that offer financial independence and opportunities for personal growth.
Whether you're looking to follow your passion, learn new skills, or boost your allowance, you'll find a range of teen-friendly side hustle ideas.
Many of these can be started from your home and require little to no upfront investment.
Get My Free Mini Course On How To Start A Successful Ecommerce Store
If you are interested in starting an ecommerce business, I put together a comprehensive package of resources that will help you launch your own online store from complete scratch. Be sure to grab it before you leave!
Car Advertising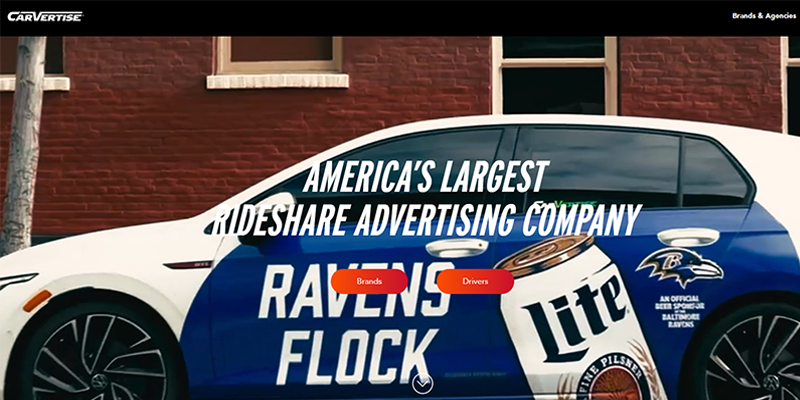 Advertising on a car involves displaying advertisements or branding on your vehicle to promote a business. You can earn between $300 to $1,500 per campaign just by driving around with a company's ad on your car.
However, you'll need your parents' permission because this job requires placing a vinyl decal on your car's rear window or side.
Companies like Carvertise, Wrapify, Sticker Ride, Free Car Media, and Stickr can connect you with companies to make money through car advertising.
Sell Clothes Online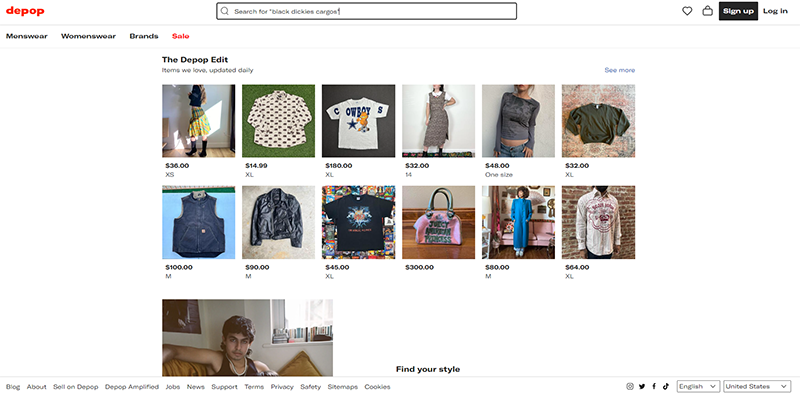 The easiest way to sell clothes online is to list your clothing on marketplaces like Depop, Mercari, and Poshmark or on your own website using a print on demand company.
Online marketplaces simplify listing pre-owned clothes but charge a commission, typically around 10%, for each sale.
Alternatively, you can use a POD service to sell custom-designed items without needing inventory. When an order comes in on your website, the POD company handles production, packaging, and shipping.
In this setup, you focus on creating designs and marketing while the POD company manages fulfillment.
A real-life example is KidInCharge.com, started by my kids at ages 9 and 11. They used a POD service called Printful for their t-shirt business and made $1000 in the first few months.
Pool Cleaning Service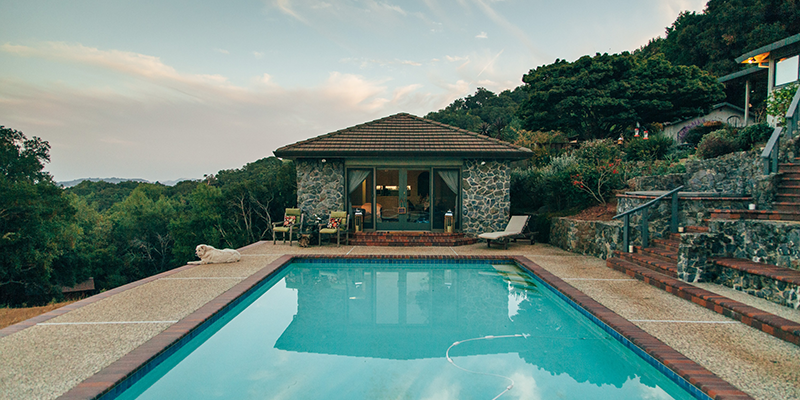 Pool cleaning includes maintaining and cleaning pools to ensure hygiene and proper functioning.
You can offer services like leaf removal, tile cleaning, and water pH and chlorine level testing for their pools. In addition, you can provide lawn mowing services as an add-on to increase your earnings.
The demand for pool cleaning increases more as summer approaches. Start getting the word out and handing out flyers in your neighborhood as winter starts to fade away.
Affiliate Marketing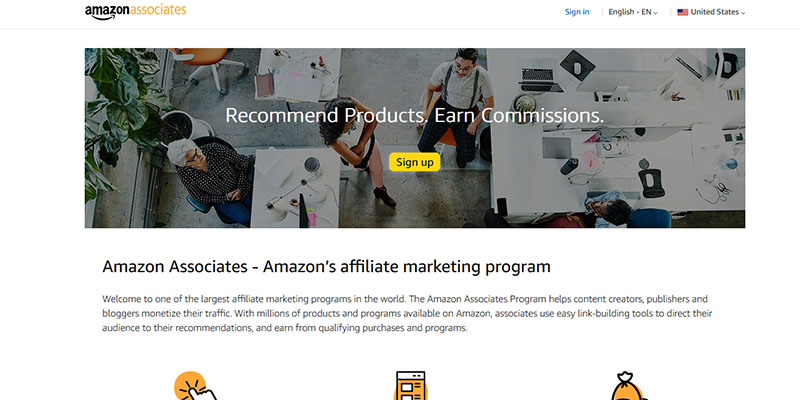 Affiliate marketing is a business model where you earn a commission by promoting and selling products of other companies using unique affiliate links.
While there are hundreds of affiliate marketing programs, Amazon Associates is the most popular.
If you have a large social media following or a successful blog with significant traffic, you can make money by endorsing products.
However, you should only recommend products you genuinely use to build trust with your audience. If you push every product with a good affiliate deal, you risk coming across as inauthentic and losing your followers' trust.
Social Media Influencer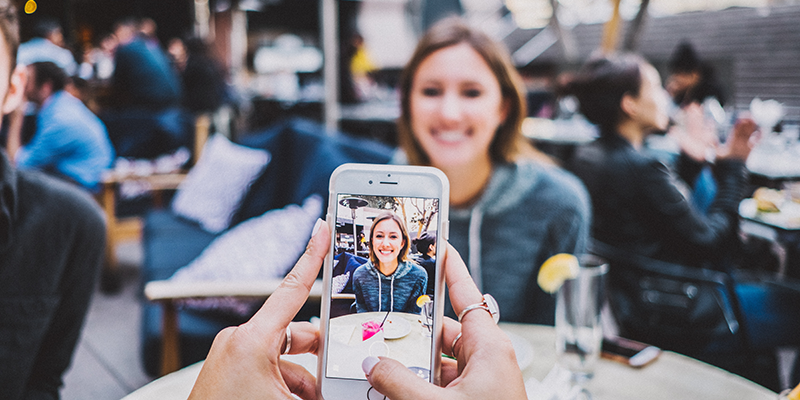 An influencer is a person who uses their large online following in a particular niche to share and recommend products, services, or ideas.
The best part about being an influencer is there's no age restrictions. For instance, YouTube influencer Ryan Kaji, who reviews toys, has earned millions since he was five.
Once you hit 10,000 followers on social media, you could earn between $5000 and $15,000 a month or even more with sponsored posts.
To boost your success as an influencer, choose a social media platform tailored to your target audience. For example, focus on Twitch and YouTube if you're a gamer.
Human Billboard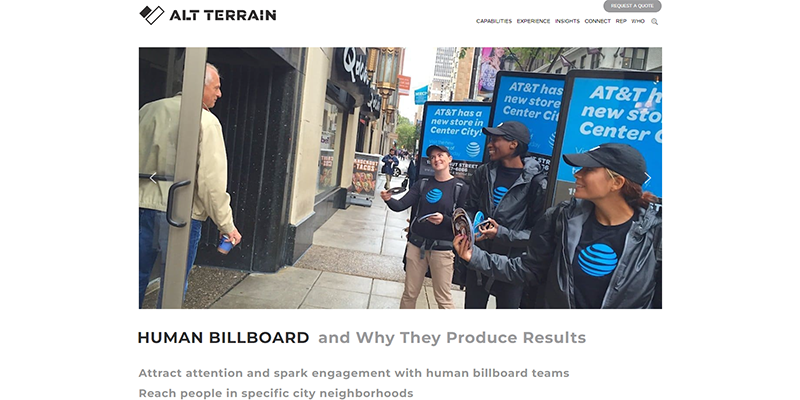 A human billboard is a person who wears advertising signs or displays messages in public places to promote products, services, or events.
You can either find jobs twirling signs for a local business or negotiate with a company to pay you for carrying around a rectangular billboard on your body.
If you don't mind standing for long hours on roads or riding your bike with a billboard, you can earn approximately $10 to $15 per hour.
Dog Walking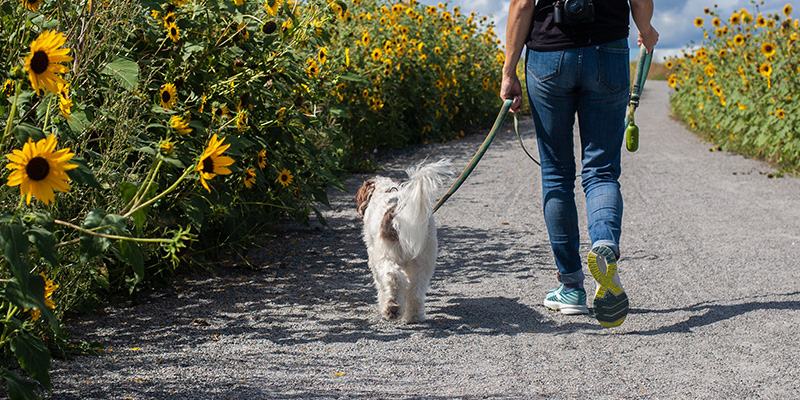 Dog walking is a job where you take dogs for walks, usually in the early mornings and late evenings.
As a teen, you can easily fit it into your schedule by dedicating an hour before and after school. There are no expenses for this side hustle except for waste bags to clean up after the dogs.
To start, ask your neighbors if they need help walking their dogs. You can also promote your services at local dog parks by handing out business cards with your contact information and working hours.
For a 20 to 30-minute walk, you can earn $10 to $15.
Youth Sports Coach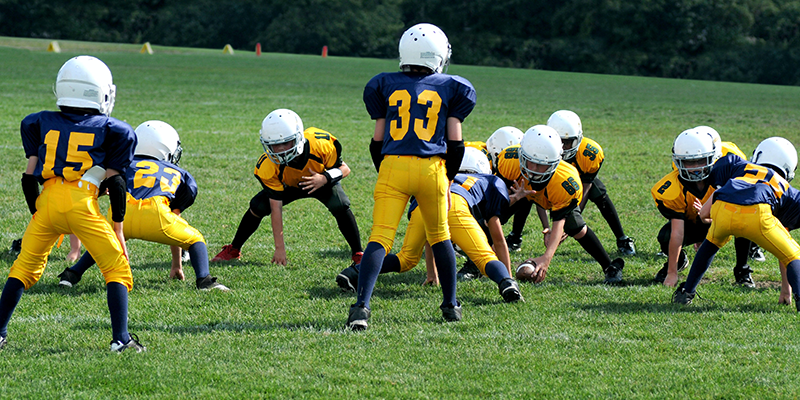 A youth sports coach guides and trains young athletes in sports activities.
If you excel in a particular sport, such as soccer, baseball, dance, or gymnastics, you can get a local job as an assistant coach.
Look for jobs with your local parks and recreation department. They can offer information about coaching positions, upcoming youth leagues, and relevant training programs.
Online Survey Sites
Online survey sites are platforms where individuals participate in surveys, share feedback or opinions, and receive rewards in exchange.
Popular platforms like InboxDollars, Swagbucks, and Media Rewards allow users to earn rewards by watching videos and reviewing films.
In addition, there are survey-focused websites like Survey Junkie, AppKarma, and Idle-Empire that may accept teenagers.
Payment options typically include cash via PayPal or Amazon gift cards. For accepting PayPal payments, you'll need to use your parent's account since users must be 18 or older.
Etsy Seller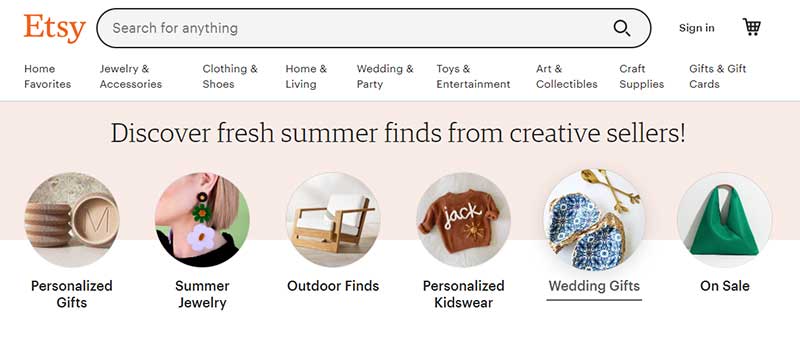 Etsy is an online marketplace for handmade, craft supplies, vintage, and digital goods, attracting around 450 million visitors monthly.
Teenagers passionate about crafts can use Etsy to sell products like handmade jewelry, soaps, craft materials, toys, and printables.
However, you'll need parental or guardian ownership to create an Etsy account if you're under 18.
To create a successful side hustle on Etsy, find a profitable niche and target audience before diving in. For example, if you plan to sell printables, target teens by creating stickers with cute illustrations and pop culture references.
Charging Scooters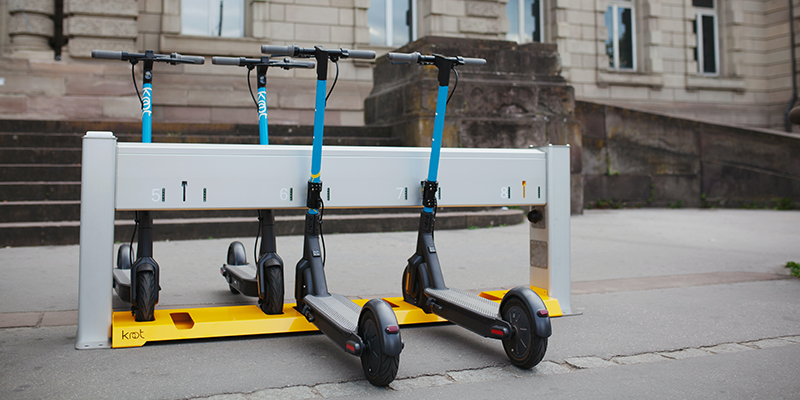 Charging scooters involves recharging electric scooters owned by scooter-sharing companies, ensuring they're ready for customers.
Companies like Bird and Lime pay $3 to $12 for charging and releasing each scooter. Payment varies based on the duration since the last charge and scooter availability.
Once they approve your account, the company provides charging supplies. Your main expenses are the cost of electricity to charge the scooters and fuel expenses for locating nearby scooters in need of charging.
Mobile Oil Change Service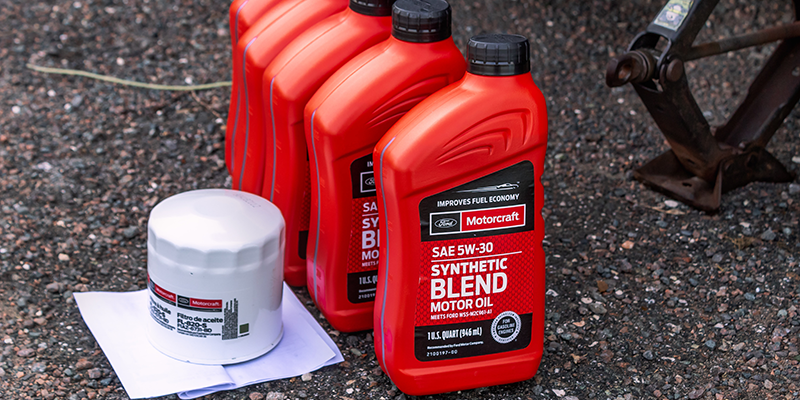 A mobile oil change service involves traveling to customers' locations to perform on-site vehicle oil changes and related maintenance tasks.
If you have mechanical skills or a passion for fixing cars, you can earn a few hundred dollars a month by offering this convenient service.
To get started, invest in a quality mobile oil change kit with essential equipment like a wrench, oil drain pan, and funnel.
In addition, purchase high-quality motor oil, as this is a crucial part of the oil change process. Once you have all your supplies, you can contact your parents' friends and neighbors to build your clientele.
Cleaning Service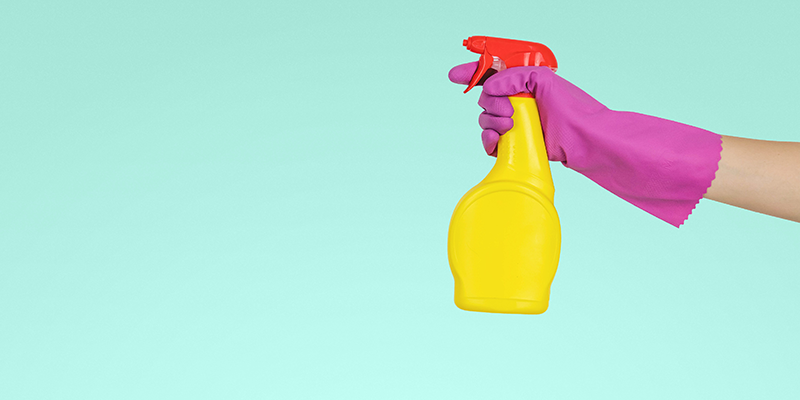 A cleaning business offers professional cleaning services to homes, businesses, or other establishments.
Starting a cleaning service is relatively easy and doesn't require expensive supplies, just a keen eye for detail.
You can begin by offering services in your local neighborhood or using online platforms like Housekeeper.com and Bark.com to connect with potential clients.
To attract more customers, highlight your work by capturing before and after photos of the spaces you clean and share them on social media.
Have A Garage Sale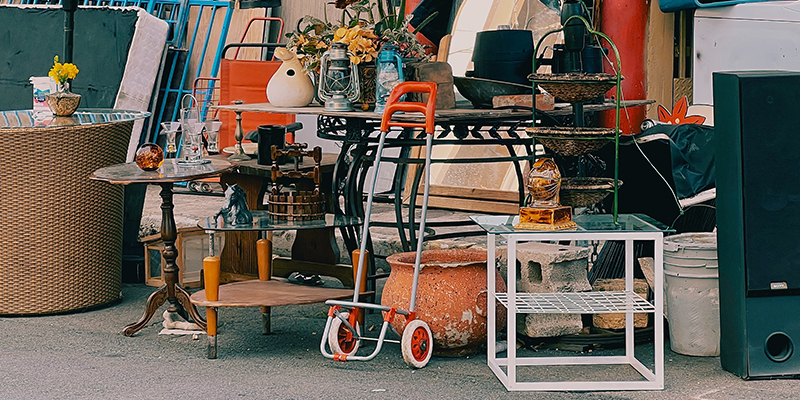 Hosting a garage sale involves selling unwanted or unused items from your home, typically held in your garage or yard.
You can help your parents sell their old possessions and take on the responsibility of managing the sales, allowing you to earn some extra cash.
To attract customers, offer free lemonade to improve the overall experience and encourage more people to stop by and shop.
Sell Stock Photos Online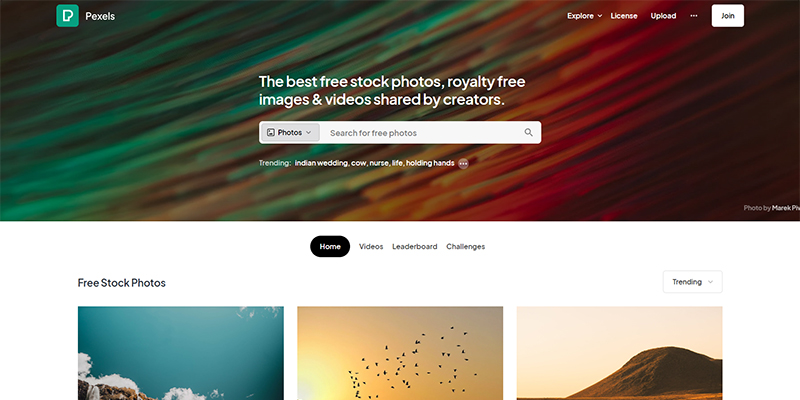 Stock photos are professional images of nature, people, or landmarks available for licensing or purchase.
Websites like Alamy, Adobe Stock, and Shutterstock allow you to list your photos, which individuals and businesses can buy for their projects.
Becoming a stock photographer doesn't require expert skills. A good camera and basic photography skills are sufficient for this side hustle.
For better results, choose a specific photography niche and use tools like Google Keyword Planner to assess search interest.
Take food photography as an example; figure out what types of photos restaurants or food businesses are looking for. Use keyword tools to stay on top of trends and market demand.
Make sure you include detailed captions with relevant keywords to increase visibility in search results.
Graphic Design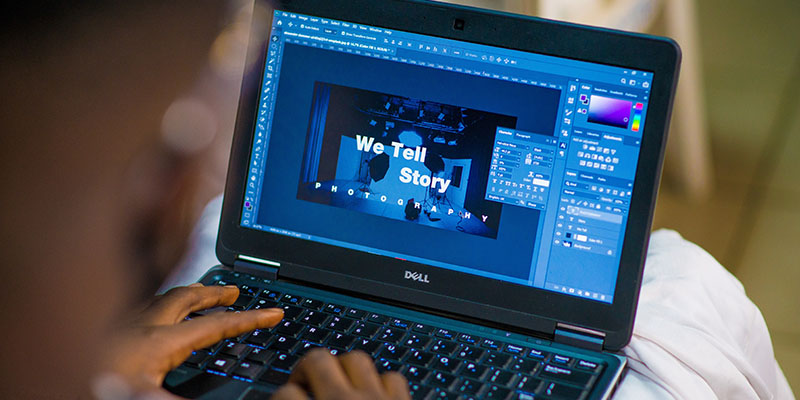 Graphic design is creating visual content for various media using design software.
If you're creative or artistic, you can create graphic designs for clients or sell your designs on merchandise products.
For those 18 and older, platforms like Fiverr and Upwork offer opportunities to find clients.
If you're under 18, approach local businesses directly, showcase your portfolio, and inquire about job or freelance opportunities.
You can also use print on demand companies like Redbubble and Society6 to reach a large audience of buyers. You simply create unique designs and set prices for products.
When a customer buys a product with your design on their website, these companies print and ship orders to the end customer.
When you get a sale, you earn the difference between your selling price and the cost of goods, with margins typically around 8% to 15%.
Pet Sitting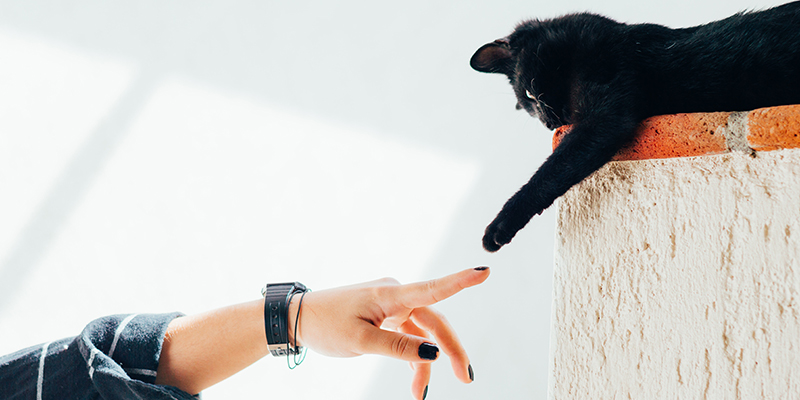 Pet sitting involves looking after pets, ensuring their well-being, and meeting their needs in the absence of their owners.
The best part about pet sitting is that it offers flexible hours and allows you to manage school and work simultaneously.
To succeed as a pet sitter, you must be responsible and trustworthy and know different breeds and their care requirements.
Reselling Shoes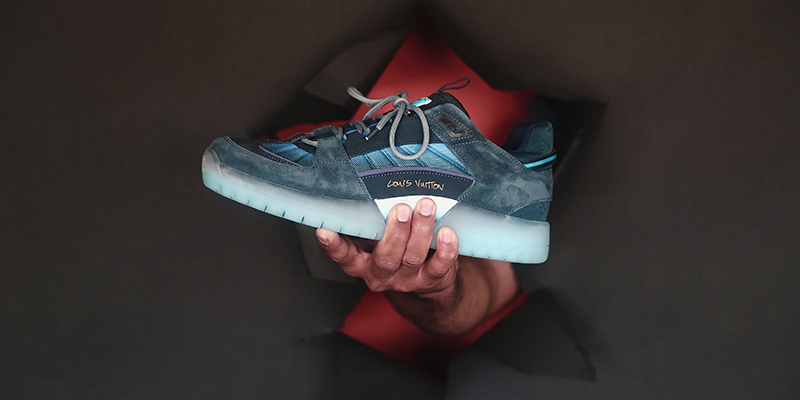 Reselling shoes is buying shoes at low prices and selling them at a higher price in the secondary market.
If you're a sneakerhead, you can tap into this profitable niche and earn a few hundred to thousands a month.
Profit margins depend on factors like sneaker rarity, demand, and condition. Limited edition sneakers in original packaging can fetch substantial profits, sometimes even thousands of dollars.
Start small by reselling popular brands with modest profit margins, such as $50 to $100. As you gain experience, you can explore higher-value items.
Platforms like eBay, StockX, GOAT, and Stadium Goods are popular for reselling sneakers.
Picking Up Trash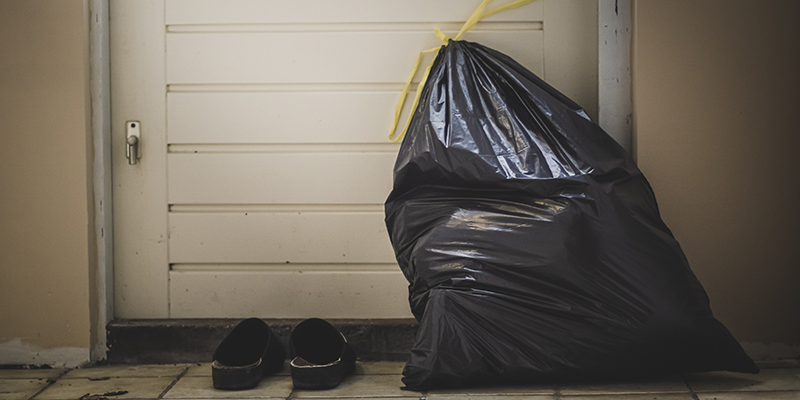 Picking up trash involves collecting and disposing of litter and waste in public spaces. It's a side hustle for teens that allows you to earn extra money without requiring special skills or training.
Start by approaching local businesses, parking lots, and other places where people dump trash.
Parking lot litter removal often occurs during late nights or early mornings to minimize disturbing customers. Plus, you get to juggle this task alongside your school schedule.
This job also offers continuous work, ensuring a steady income. Plus, you get to feel good about helping to keep the environment clean.
Blogging

Blogging is writing and sharing content regularly about various topics on your website.
For teenagers who enjoy writing, blogging can be a great side hustle for teens and a source of passive income.
Start by choosing a niche you're passionate about, such as writing reviews on the latest tech products.
As your audience grows, you can generate income through ads, online product sales, affiliate marketing, online courses, or memberships.
However, while blogging can be profitable, most blogs don't generate income until the second or third year. If you want immediate cash, blogging might not be the best choice.
If you still decide to create a blog, discuss the plan with your parents, as you'll need their support to cover initial hosting and domain registration costs.
Car Washing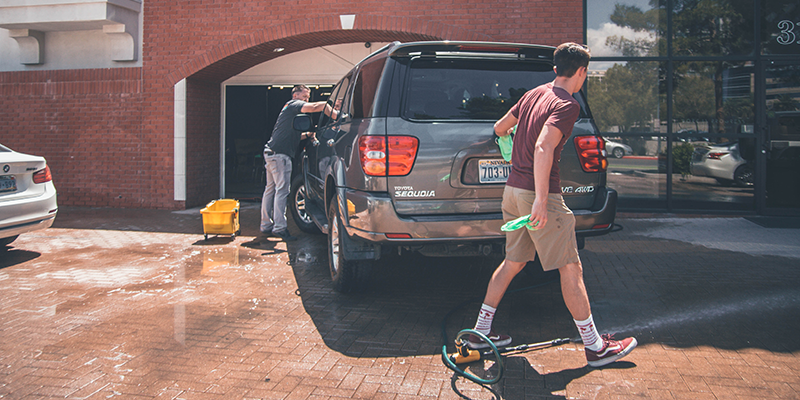 Car washing includes cleaning and restoring vehicles to improve their appearance and preserve their condition.
This service can be mobile, where you travel to clients' homes to wash their cars, earning extra income in the process.
As a car washer, your primary task will involve vacuuming and using suitable cleaning products to remove stains from the car's interiors and exteriors.
While physically demanding, car washing can be a well-paying job due to its high demand. Starting out, you can earn between $10 and $15 per hour.
Selling Old Electronics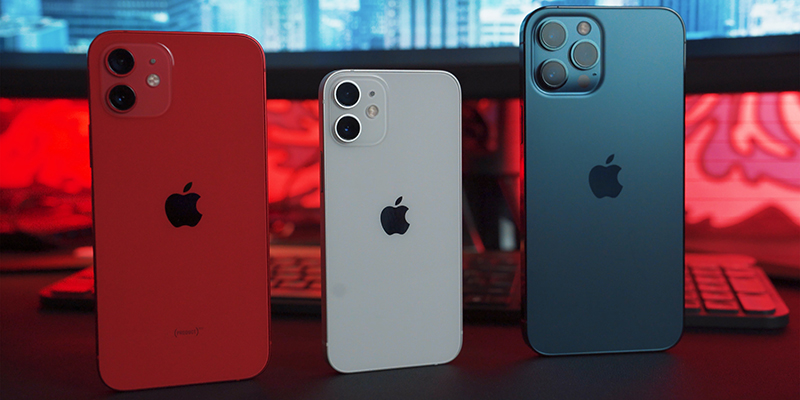 Selling old electronics involves refurbishing and selling used electronic devices such as cell phones, computers, cameras, printers, and related accessories.
You can ask your family and friends if they have any old electronics they wish to part with. Offer to handle the selling part for them; in return, you can take a small commission for your efforts.
To increase your earnings, learn how to repair the devices, as refurbished electronics sell for higher prices.
Once everything's ready, list the items on online platforms like eBay or Facebook Marketplace, or consider selling to local pawn shops.
Sewing Services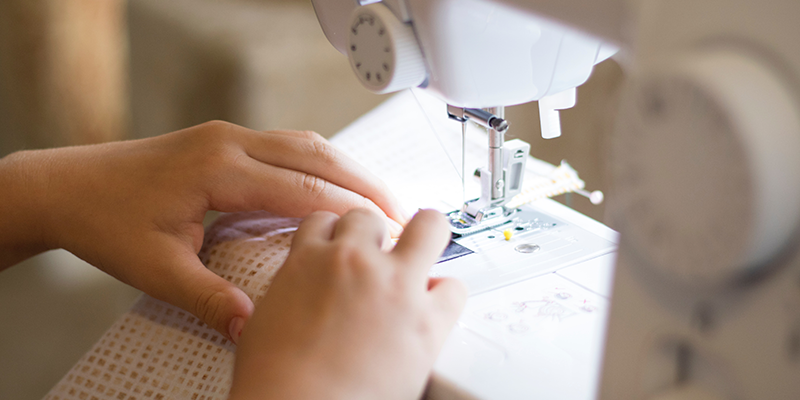 Selling sewing services means using sewing machines and hand stitching to create, repair, or alter clothing.
In addition to clothing, you can repair bags, baby accessories, and home decor items. You can also explore custom embroidery, creating quilted items, crafting costumes for school plays, and providing sewing classes.
The pricing for these services varies based on your level of expertise and the specific projects you undertake.
Gift-Wrapping Business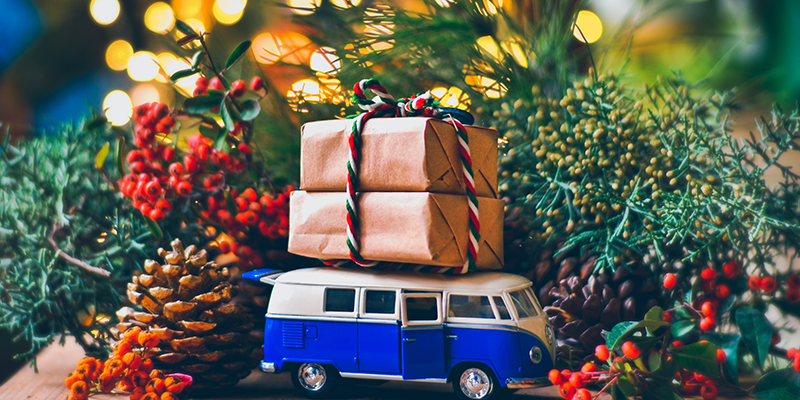 A gift-wrapping business provides decorative and customized wrapping services to individuals and businesses.
Initially, your clients could be friends and family in need of gift-wrapping services for occasions like Christmas and other festivities.
As you gain experience and build your portfolio, you can expand your services to local businesses, helping them send beautifully wrapped gifts to clients for special occasions or corporate events.
Here's a tip: Display beautiful gift-wrapping designs on your social media accounts and use them as a portfolio.
Buying And Selling Used Books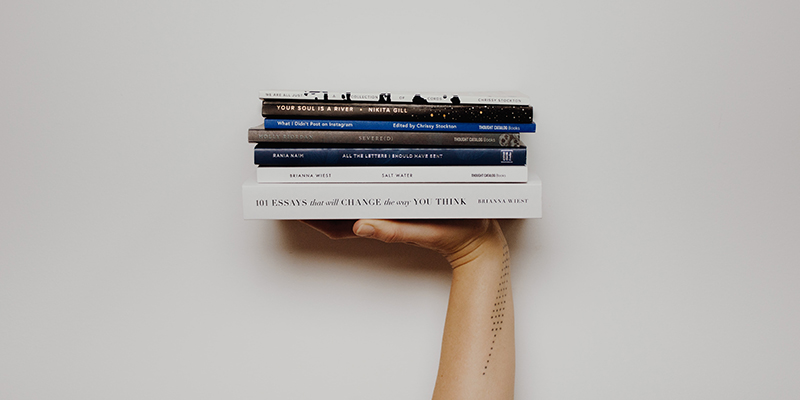 Buying and selling used books involves purchasing pre-owned books and flipping them for a profit.
You can start by going to thrift stores like Goodwill and using Bookscouter or the Amazon Seller app to assess a book's resale value before purchasing.
Profitable books to sell include textbooks, nonfiction, sheet music, arts and crafts books, and vintage novels. You can sell used books on platforms like Amazon, eBay, and Facebook Marketplace.
Make sure you're honest about the book's condition to prevent returns or negative reviews.
Social Media Manager For Small Businesses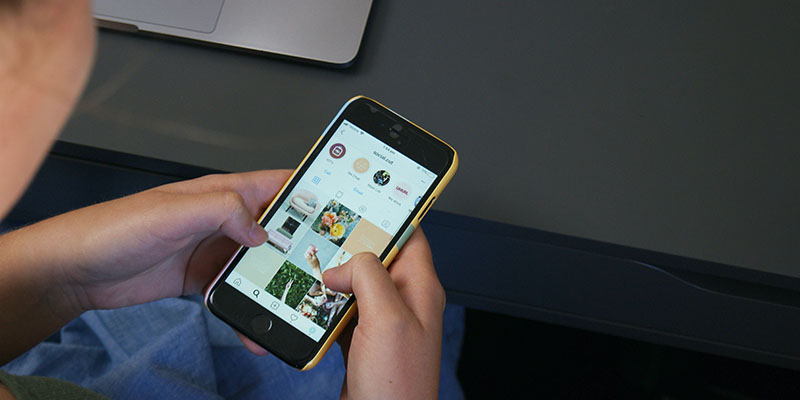 A social media manager oversees and strategizes social media content, engagement, and advertising to improve clients' online presence and reach target audiences.
In today's digital world, where nearly 5 billion people are active on social media, brands understand the critical role of a strong online presence.
Small businesses are often open to hiring beginners or teens at a reduced wage.
If you enjoy creating content and have a few thousand followers, this role can earn you $500 to $2000 monthly. The flexibility of this job allows you to manage your work hours conveniently, both before and after school.
Junk Hauling Service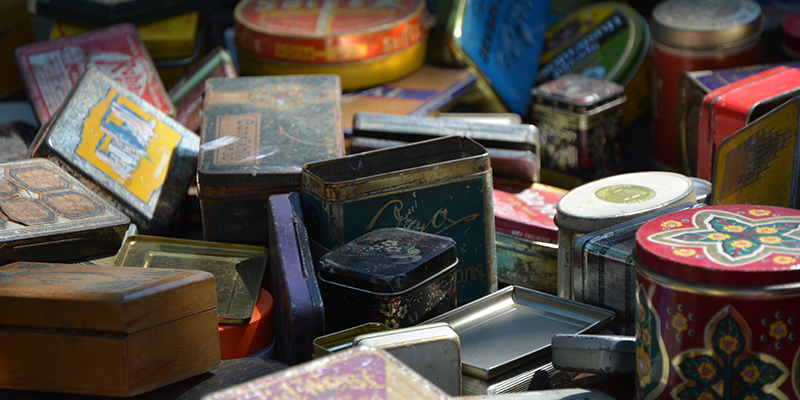 Junk hauling is removing and disposing of unwanted items or debris from homes, businesses, or construction sites. This can be an excellent side hustle if you're a teenager with a truck.
Begin by deciding the type of junk removal services you'll offer. Exclude hazardous materials or heavy construction debris for safety reasons.
Next, determine your pricing structure by the hour or the job.
In terms of safety, be aware of your surroundings, lift heavy items with your legs to prevent strain, and handle sharp or fragile objects with care to avoid accidents.
Proper disposal is crucial. Depending on the type of junk, explore appropriate disposal methods. For example, donate old clothes to thrift stores and recycle electronics at local electronics stores.
Yard Work Service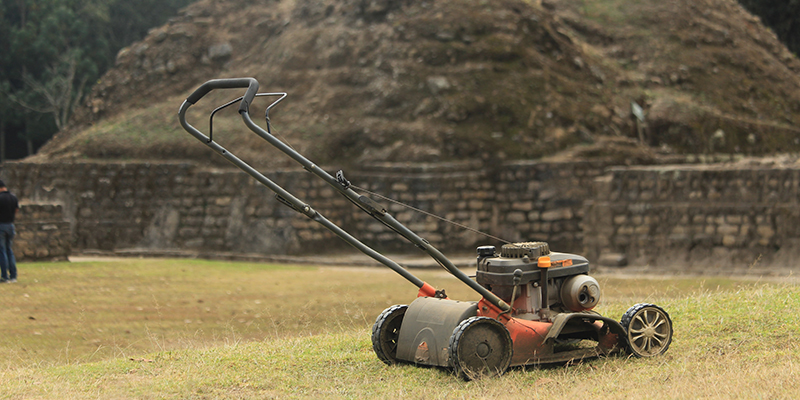 Yard work service involves tasks like mowing, landscaping, and garden maintenance to improve the appearance of outdoor spaces.
Finding lawn mowing jobs can be as simple as talking to your neighbors directly or leaving service pamphlets at their doorstep. Homeowners often appreciate a helping hand for their yard work.
After a successful job, offer regular, weekly, or monthly services to establish repeat business. To increase earnings, train your friends and have them work under your lawn mowing brand.
Finding Gigs On Craigslist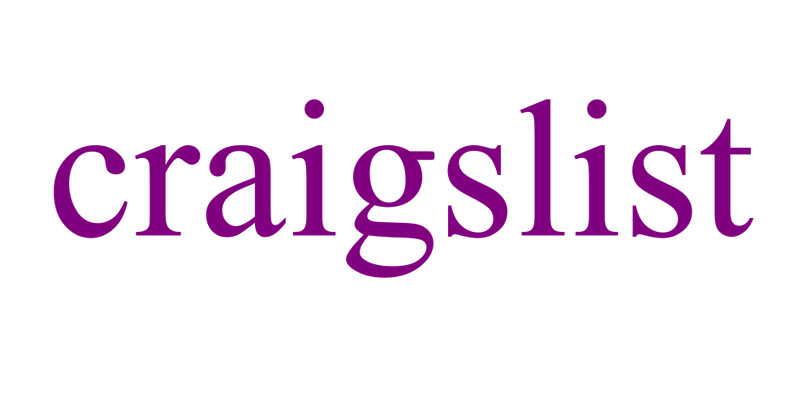 Craigslist is an online classified advertisement platform where users can post listings for jobs, housing, services, and more in their local area.
Teens can use Craigslist to find small jobs like babysitting, yard work, pet sitting, or car washing.
However, beware of scams and search only for age-appropriate jobs on Craigslist. You can also consider joining community platforms like Nextdoor or local Facebook groups to find gigs in your area.
Babysitter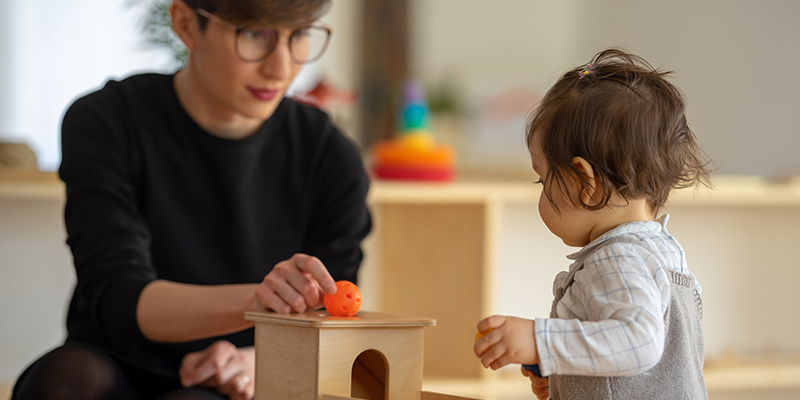 A babysitter cares for and supervises children in their home, typically providing childcare services while parents are at work.
This job doesn't require special skills, making it a lucrative side hustle for teens.
Families often turn to teenagers when professional nannies are too costly, creating ample opportunities for babysitting jobs.
To find jobs, you can ask your family to inform their friends about your services and distribute business cards in places frequented by parents, such as playgrounds.
Wedding Photographer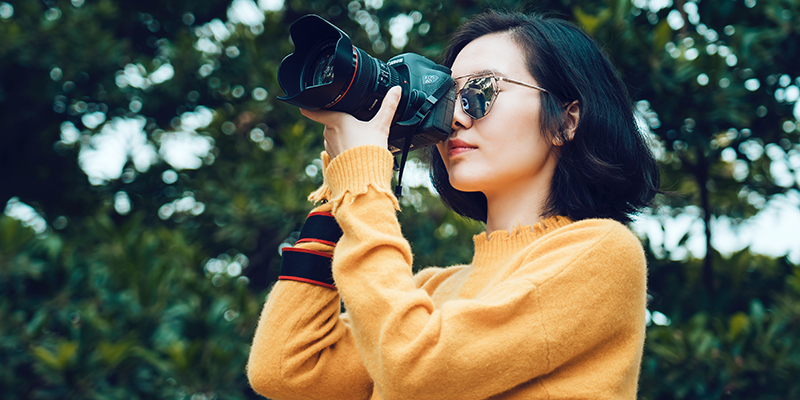 A wedding photographer specializes in capturing moments and events during weddings, creating lasting memories for couples.
You'll need excellent photography skills, a high-quality camera, lighting equipment, props, and proficient editing abilities to enter the lucrative wedding photography industry.
If the wedding photography scene feels overwhelming, you can look into pre-wedding or pet photography.
Ironing And Laundry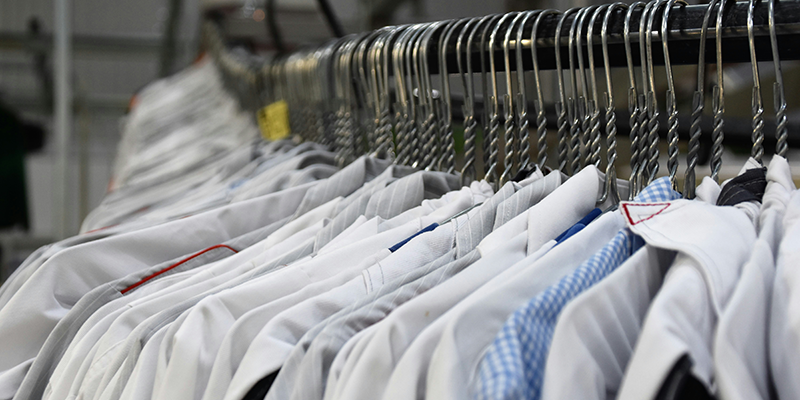 Ironing and laundry services involve professional garment care, including ironing, washing, and folding.
Earn extra income from this side hustle by assisting busy households with their laundry needs. Pay attention to garment labels, use appropriate detergents, separate whites from colors, and avoid overloading the washing machine.
Punctuality is crucial; ensure timely pickup and delivery to provide convenient and reliable service. That way, your customers know they can count on you to make their lives easier.
Computer Repair Service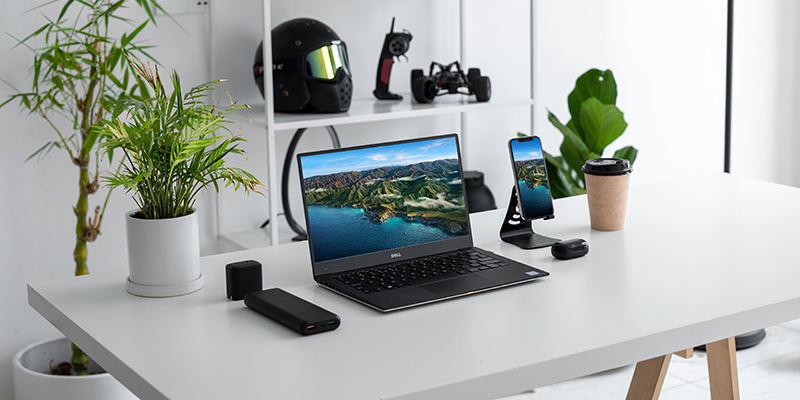 Computer repair involves diagnosing, fixing, and maintaining computers to ensure their proper functioning.
If you're a tech-savvy teen and enjoy fixing things, computer repair service can make you big bucks.
Most people, especially the older crowd, lack technical skills and are willing to pay for even basic computer fixes, like a simple service call that can bring you $25 to $30.
To get started, decide what services to offer, like virus removal, software installation, or data recovery.
Focus on your local community. Create a portfolio, gather some testimonials, and share them on local Facebook groups to make yourself the go-to person for computer repairs in your neighborhood.
Sell Items On eBay Or Craigslist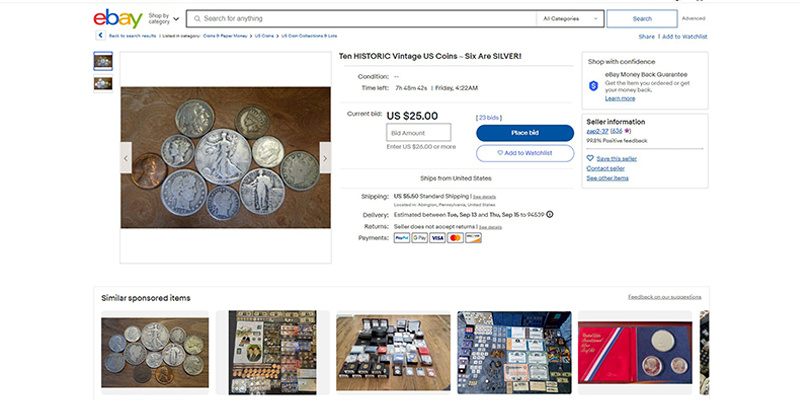 eBay and Craigslist are online marketplaces for buying and selling new or used items.
If you enjoy hunting for bargains and have an eye for profitable items to sell, you can earn by flipping products like electronics, jewelry, and vintage items on these platforms.
Start by searching your own home for items you no longer need but can easily sell online. You can also look for items in thrift stores, garage sales, auctions, and clearance racks in department stores.
Focus on products with a solid demand and priced high enough for you to make a profit.
Pet Waste Removal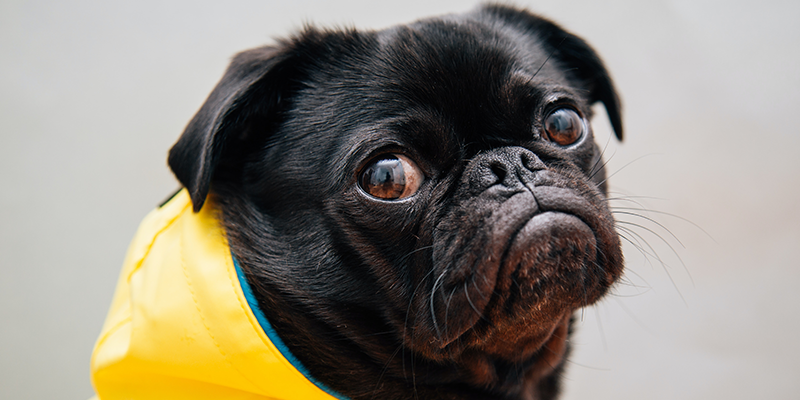 Pet waste removal is an in-demand side gig where you help pet owners by cleaning up and getting rid of pet waste from their yards.
To get started, reach out to families in your neighborhood. Many busy pet owners would appreciate help keeping their outdoor spaces clean.
You can earn around $15 to $20 per pet waste pickup job.
Tutoring Services For Elementary School Children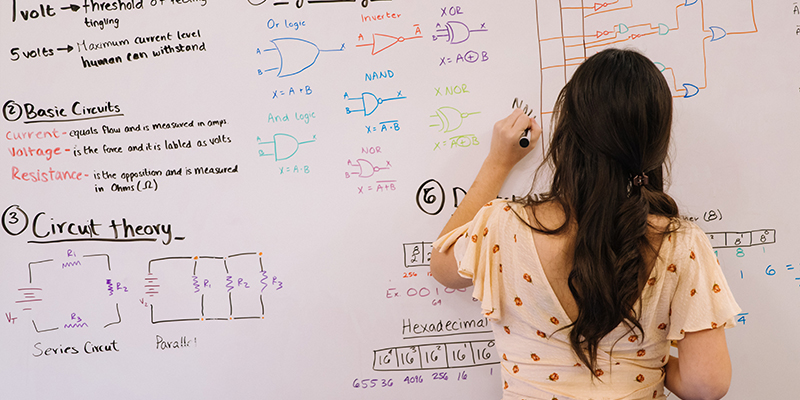 Tutoring services involve providing academic assistance and support in specific subjects.
If you excel in a particular subject and enjoy explaining things to others, tutoring elementary school children can be a great side hustle for you.
You could start by helping out your younger siblings or their friends. Then, you can put up flyers at places like your local library, community centers, and even schools.
You can initially set your tutoring rate at $10 per hour and adjust it as needed.
Selling Handmade Products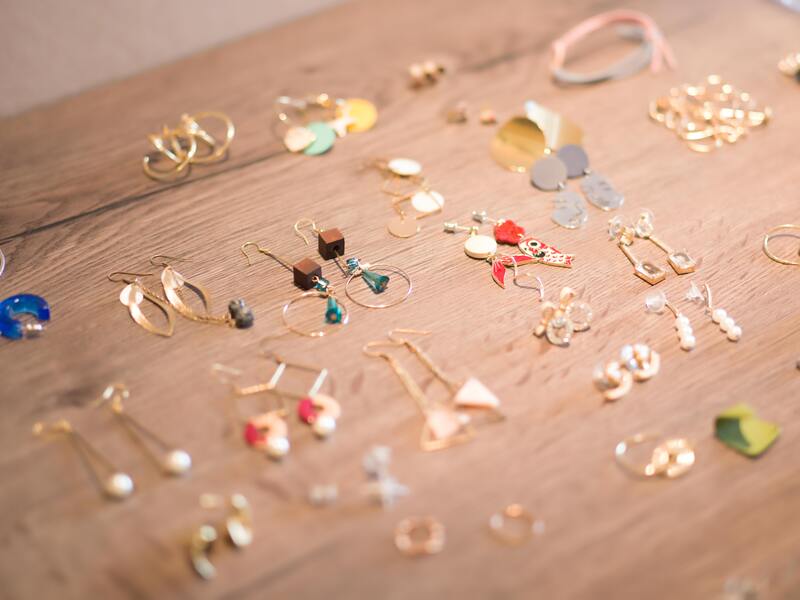 Selling handmade products means creating unique and personalized products by hand and selling them directly to consumers or through online marketplaces like Etsy and Amazon Handmade.
You can sell candles, soaps, jewelry, ceramics, and other handmade crafts. If you offer customization, you can charge more for personalized items.
To get started, partner with local stores where you can display your handmade goods.
Once you gain selling experience, list your products on platforms like Etsy to reach millions of potential customers.
Modeling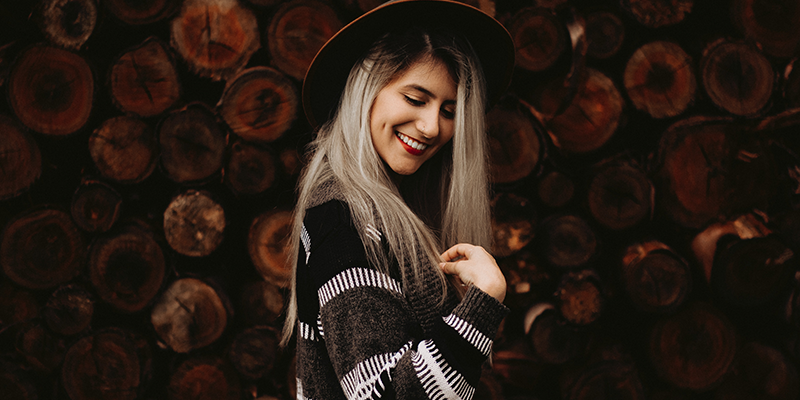 Modeling involves posing for photographs, fashion shows, or artistic representations to showcase clothing, products, or concepts.
Look for local casting calls or collaborate with portrait photographers who can feature you on their social media or portfolio.
Build a portfolio with test photos and collaborate with local businesses. As you gain more experience, you can connect with larger brands through modeling agencies.
If you're under 18, you need your parents' permission for modeling. In general, having a parent around can help navigate the industry.
Teach Music Lessons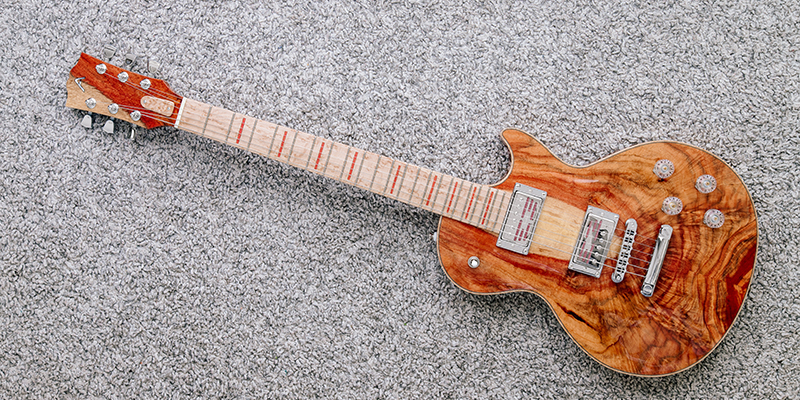 Teaching music lessons involves instructing individuals or groups to play musical instruments or vocal techniques.
If you're a teen who excels in a specific instrument, you can teach music lessons to elementary school kids.
You can start by teaching your siblings and their friends and informing your neighborhood about your services.
Another option is to create YouTube videos where you teach and play music for kids. While this may not generate immediate income, you can eventually earn through advertisements and sponsorships.
Online Handbag Rental Business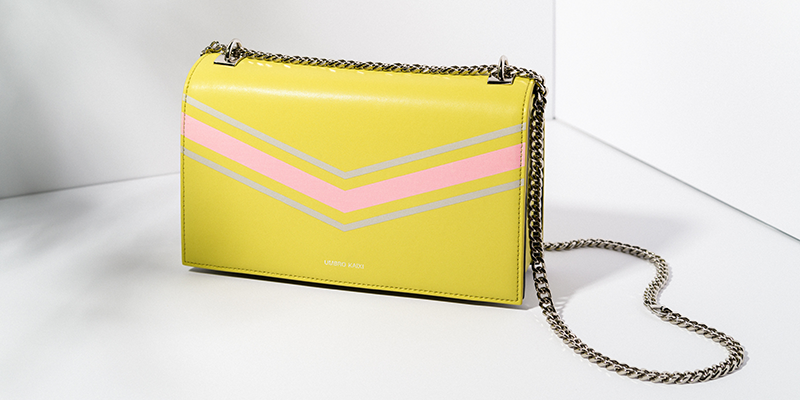 An online handbag rental business allows customers to rent designer handbags for a specific period.
You'll need a modest investment to acquire handbags. Begin by promoting your service within your school to capture the interest of your peers. Enlist the help of friends to help you show off the bags on social media to attract customers.
Make sure you're clear about the rental terms, and take good care of the handbags so they stay in great condition.
Podcasting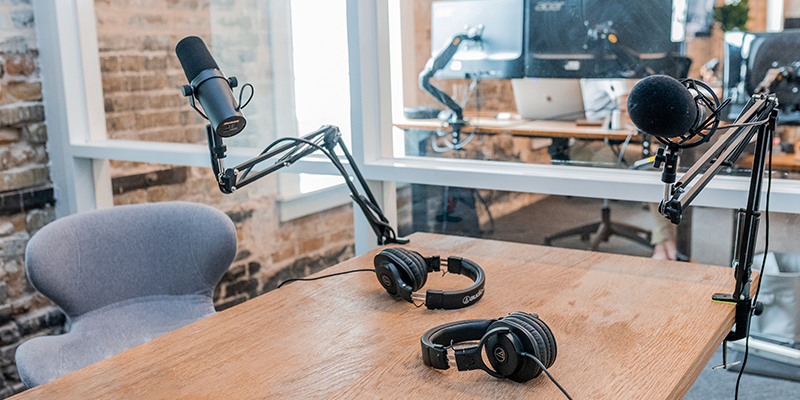 Podcasting is creating and distributing audio or video episodes for online streaming or download.
Launch a podcast aimed at teenagers, focusing on a niche that matters to them, such as mental health or college admissions. Over time, you might build a substantial fan base and earn sponsorship income.
Keep in mind that podcasting isn't a quick way to make cash and typically takes at least a year to gain significant traction.
Writing Kindle Ebooks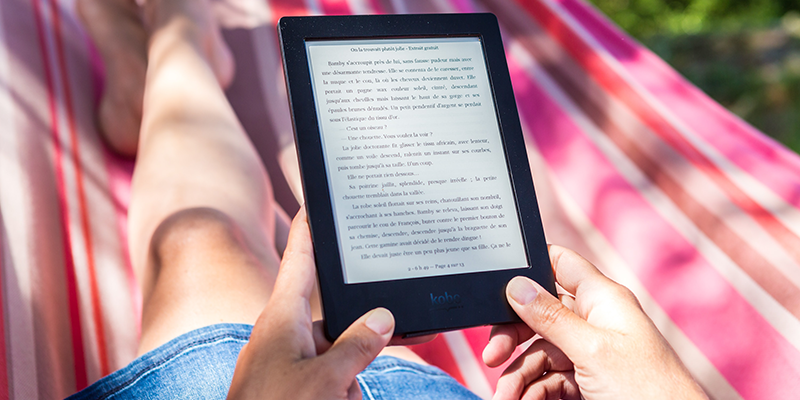 Kindle ebooks are digital books specifically formatted for Amazon's Kindle device.
If you are passionate about writing, you can create ebooks on various topics like pets, family, school life, fairy tales, or poetry.
You can use Amazon's Kindle Direct Publishing (KDP) program to sell your ebooks on Amazon without the need for an agent or publisher.
However, you'll need your parents' assistance to set up an account if you're below 18.
Flyer Distribution Service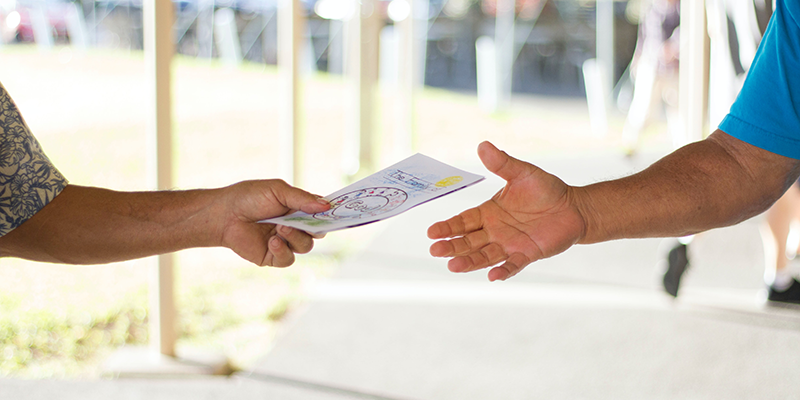 A flyer distribution service distributes printed promotional materials to specific locations to promote businesses, events, or services.
Local businesses want their ads to be seen, and they are willing to pay teenagers to distribute their flyers door to door.
As an additional opportunity, you could even explore starting your own flyer delivery business to generate extra income.
Food Delivery Driver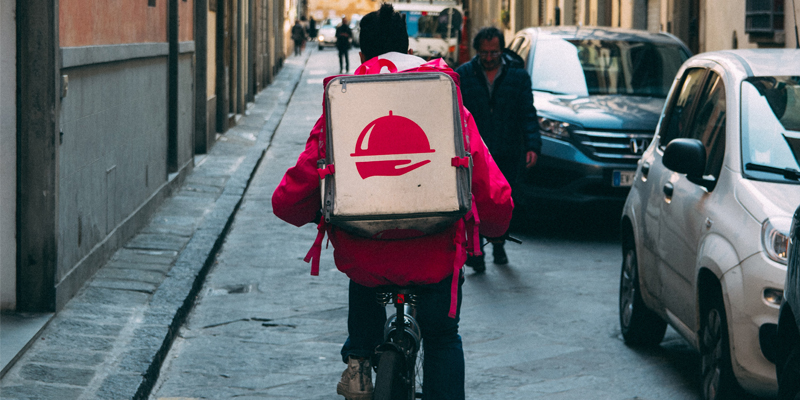 A food delivery driver is a person who transports meals from restaurants or food establishments to customers' doorsteps upon order.
Most online food delivery platforms like Uber Eats, DoorDash, and Instacart don't hire minors. However, you can look for opportunities with local restaurants that rely on traditional order methods, like phone calls or in-person visits.
Your earnings may be based on delivery volume instead of an hourly wage.
Pet Grooming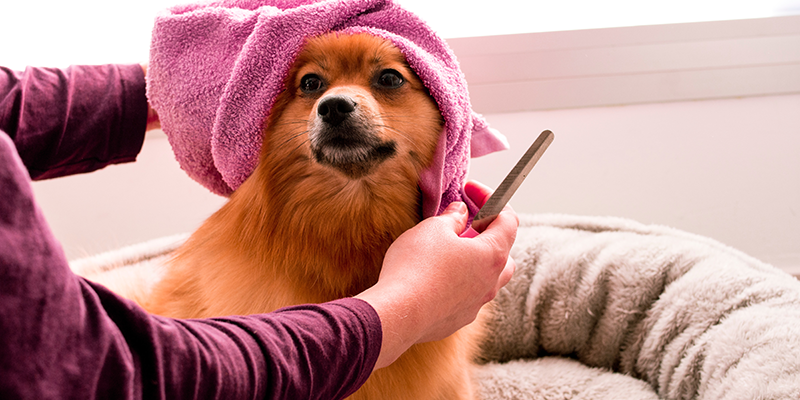 Pet grooming is cleaning, trimming, and enhancing the appearance of pets, often involving activities such as bathing, brushing, and nail clipping.
If you're already involved in pet services like pet walking or waste removal, pet grooming could be a great add-on to your services.
You can make more money from it, but keep in mind that you'll need to pick up some new skills and get the right tools to do the job well.
Start small by grooming your own dog or your friends' dogs to get some practice.
Dropshipping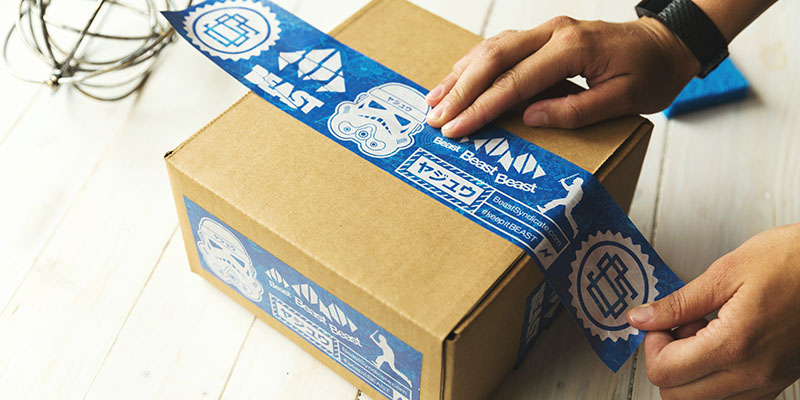 Dropshipping is a retail method where you sell products online without holding inventory. When a customer makes a purchase from your store, a third party ships the product directly to them.
While dropshipping is low-risk and capital-friendly, the market is competitive. As a result, you must select a niche that both interests you and has high demand with a wide range of products available to sell.
For example, if you're a K-pop fan, you can have an online store that sells K-pop clothing and accessories targeting teens and young adults.
Carpet Cleaning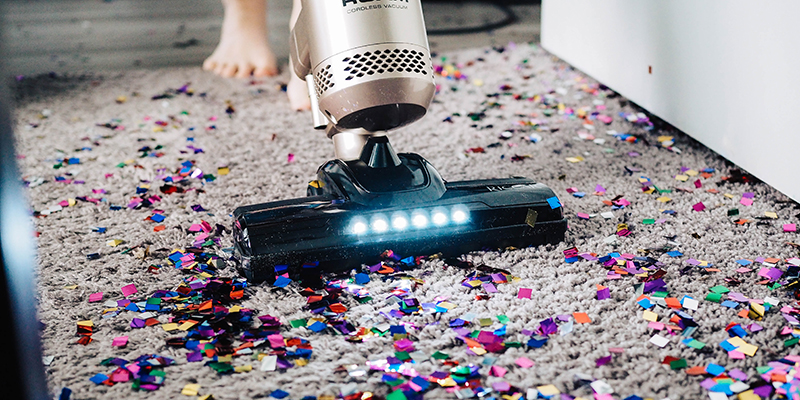 Carpet cleaning is removing dirt, stains, and allergens from carpets to restore their cleanliness and appearance.
If you're obsessive about cleaning and love watching deep-cleaning videos on YouTube, you can start your own carpet cleaning side hustle.
You can either seek employment as a carpet cleaner or start your own carpet cleaning business. To begin, rent equipment until you've some savings.
Typical earnings for cleaning a medium-sized carpet, which takes about 30 minutes with the right equipment, range from $20 to $40.
Buy And Sell Sports Cards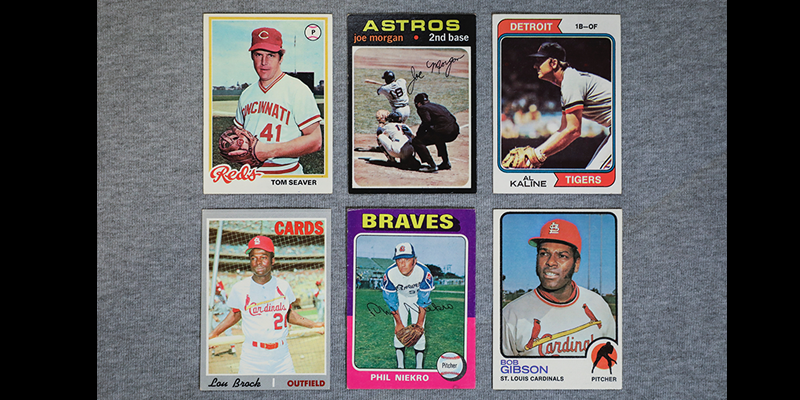 Sports cards such as baseball cards, basketball cards, and NFL cards which feature athletes and their career statistics, are collectible items.
eBay is the best online marketplace for selling collectible cards, with millions in annual sales. The platform's auction feature allows buyers to decide the item's value.
If you enjoy collecting sports cards, you can turn it into a side hustle. You can buy sports cards from small sellers in Facebook groups and then auction them on eBay for potential profits.
Keep in mind that eBay requires all members to be at least 18 years old, so you'll need to involve your parents in the selling process.
Start A YouTube Channel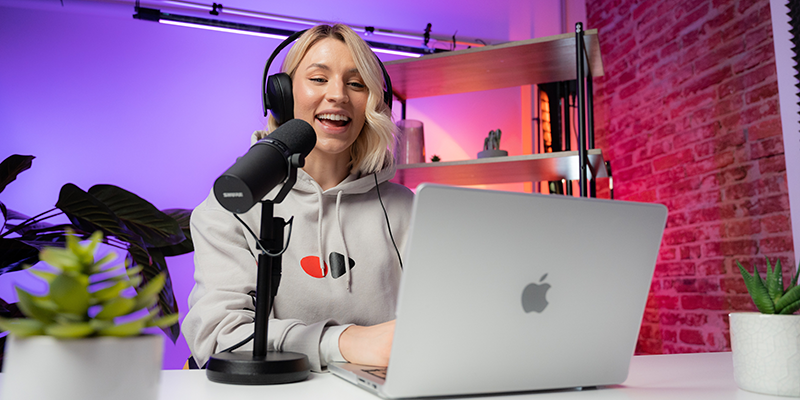 YouTube is a video-sharing platform where you can create video content and earn income through affiliate commissions, display ads, and sponsorships.
Just like blogging, you should select a niche that aligns with your interests. For example, a YouTube channel dedicated to reviewing fashion marketplaces or brands for a teenage audience.
Once you've chosen your niche, create and publish high-quality videos regularly. YouTube's discovery algorithms will then help connect your content with interested viewers.
Remember to build a strong personal brand and engage with your audience by responding to their comments.
Window Cleaning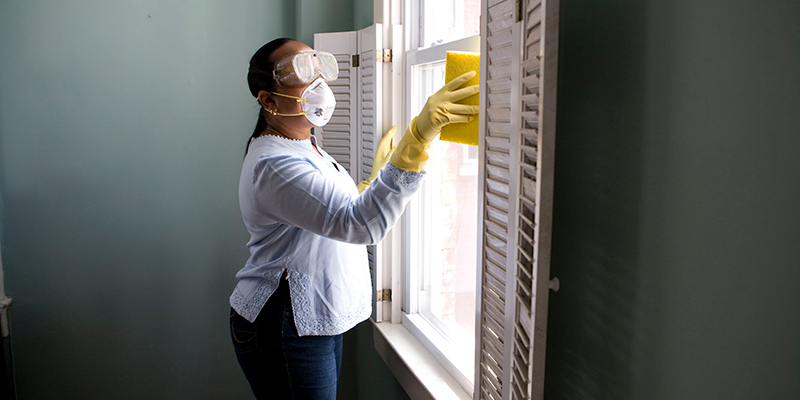 Window cleaning is removing dirt, grime, and other substances from windows to enhance clarity and visibility.
You can offer window cleaning services by knocking on people's doors, as many are open to having their windows cleaned, and it's a task that requires time and effort.
The best part is that you can begin with minimal supplies like vinegar, dish soap, and cleaning tools. Typical earnings range from $2 to $4 per window, with rates based on your location and the window's size.
Which Are The Best Side Hustles For Teens?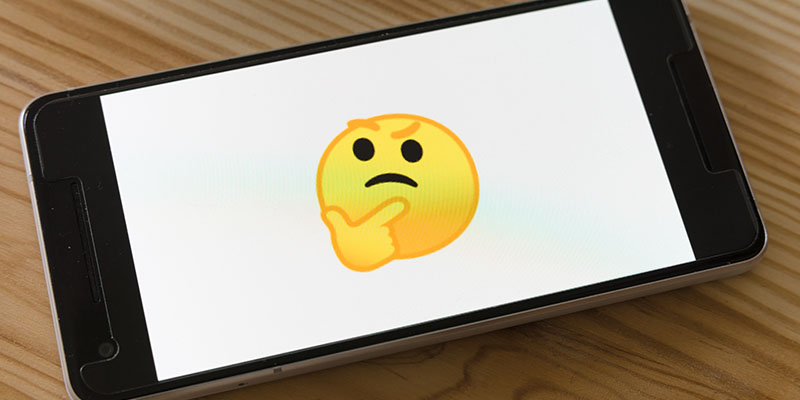 The best side hustle for teens depends on your skills, passion, and available time.
If you want to save money for college and can only work on weekends, look into carpet cleaning, pet grooming, window cleaning, or pool cleaning services.
To boost your earnings, share your cleaning videos on YouTube and earn from ads and affiliate marketing.
For those interested in sales and want to get a taste of entrepreneurship, explore selling handmade products, sports cards, clothes, or shoes.
If you're creative, you could sell handmade crafts, provide music lessons, offer sewing or graphic design services, or even launch a gift-wrapping business.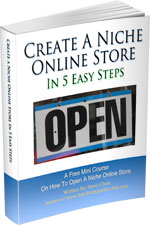 Ready To Get Serious About Starting An Online Business?
If you are really considering starting your own online business, then you have to check out my free mini course on How To Create A Niche Online Store In 5 Easy Steps.
In this 6 day mini course, I reveal the steps that my wife and I took to earn 100 thousand dollars in the span of just a year. Best of all, it's free and you'll receive weekly ecommerce tips and strategies!
Note: This post above may contain affiliate links, which means that I may receive a commission if you make a purchase when clicking a link. Please consult our privacy policy for more information.
Related Posts In Making Money
About Steve Chou

Steve Chou is a highly recognized influencer in the ecommerce space and has taught thousands of students how to effectively sell physical products online over at ProfitableOnlineStore.com. 

His blog, MyWifeQuitHerJob.com, has been featured in Forbes, Inc, The New York Times,  Entrepreneur and MSNBC.  

He's also a contributing author for BigCommerce, Klaviyo, ManyChat, Printful, Privy, CXL, Ecommerce Fuel, GlockApps, Privy, Social Media Examiner, Web Designer Depot, Sumo and other leading business publications.

In addition, he runs a popular ecommerce podcast, My Wife Quit Her Job, which is a top 25 marketing show on all of Apple Podcasts. 

To stay up to date with all of the latest ecommerce trends, Steve runs a 7 figure ecommerce store, BumblebeeLinens.com, with his wife and puts on an annual ecommerce conference called The Sellers Summit.  

Steve carries both a bachelors and a masters degree in electrical engineering from Stanford University. Despite majoring in electrical engineering, he spent a good portion of his graduate education studying entrepreneurship and the mechanics of running small businesses.