Every since my daughter officially turned 13, I've been teaching her how to make money as a teen:) But I don't want her to work at the mall or get a retail job. Instead, I want her to start a business to avoid trading time for money. Here's my short list of business ideas for teens!
First off, I don't have anything against working in retail and doing odd jobs for money. When I was a kid, I desperately wanted to work at Babbages (an old school software store) but my parents refused.
What parents don't let their child work and help pay for their own expenses?!? Asian parents.
When I confronted my Dad about this later on in life, here's what he said to me.
Steve, if I would have let you work in the mall, you would have made $4.25/hr and learned nothing in the process. Instead, I'd much rather you study or learn how to code. Plus, you're the cheapest son I have. You didn't need the money!
Because they wouldn't let me get a job, my parents gave me money whenever I needed it and I spent my summers going to nerd camp.
Looking back, I'm not sure if they did the right thing. Even though I got into Stanford and eventually became a director of engineering at my company, I never seriously considered entrepreneurship.
Now that I realize the power of running a small business, I want my kids to get a head start with entrepreneurship and I've been brainstorming business ideas for teens.
Get My Free Mini Course On How To Start A Successful Ecommerce Store
If you are interested in starting an ecommerce business, I put together a comprehensive package of resources that will help you launch your own online store from complete scratch. Be sure to grab it before you leave!
What Makes A Good Business Idea For Teens?
A good business idea for teens must be inexpensive to start, have flexible hours and be runnable from home.
While a teenager can start any business that an adult can, they also have to juggle school and homework.
Here are the ideal characteristics of a good business for teens.
Home Based – Your teenager likely doesn't have a car. As a result, an ideal business for teens should be run from home.
Flexible Hours – Being a teen can be tricky since you need to manage school, home, and work. Running a business with flexible hours allows you to choose when you can work and take a break.
Low Financial Investment – Teenagers are poor. As a result, the ideal business for teens requires little or no money upfront to start.
Start A Print On Demand T-Shirt Business
Selling t-shirts online is a great business idea for teens because you can start for less than $3 with a print on demand company.
A print on demand company allows you to print custom designs on many different products to sell online. For example, you can sell your own custom designs on t-shirts, mugs, phone cases, books, and home decor.
The best part is that you don't have to carry any inventory, there are no minimum order quantities and it requires zero upfront cost to get started.
Here's how it works.
You sign up for a print on demand company like Printful.
When you receive an order on your online store, it's automatically transmitted to your POD company.
The print on demand company prints your design on your t-shirt and ships it to the customer.
You keep the difference in profit.
Here's a fun fact.
My kids started their own tshirt business when they were 9 and 11 years old over at KidInCharge.com. Feel free to check it out!
In their first several months after launch, they made almost $1000 dollars selling entrepreneurship t-shirts online that they designed themselves!
And what's cool is that they learned many business lessons in the process. Here's a video my daughter recorded in preparation for selling Kid In Charge t-shirts at her school business fair.
As you probably know, t-shirts don't sell themselves so my kids had to come up with a marketing strategy in order to build traffic and convince parents to buy shirts for their kids.
As a result, they filmed lots and lots of videos which forced them to learn how to sell.
Here's their mission statement!
Overall, running a print on demand store is a great business idea for teens because it doesn't require much money and it forces your teenager to use his/her creativity.
If you are interested in starting your own print on demand store, watch this video for step by step instructions.
Click Here To Sign Up For Bluehost
After you've installed WooCommerce on BlueHost, it's time to design your website.
Most people are afraid of website design but you can easily design a great looking website WITHOUT a developer.
In fact, because I have a soft spot for kids, I'm giving you the exact template I used for my kid's t-shirt store for free!
Here's what the theme looks like
Download My FREE WooCommerce Theme
Then, follow the directions in the video below to install it on your WooCommerce store.
That's all there is to it! I can almost guarantee you that your kids will have a blast running this business and the money they make will be much more meaningful than a job at the mall:)
If you are interested in learning more about ecommerce, then sign up for my free 6 day mini course by clicking the button below!
Start A Blog Or Niche Website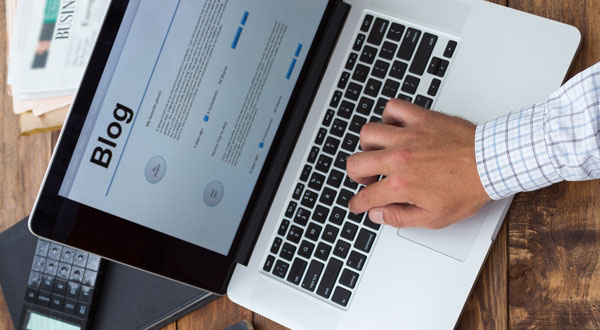 If your teenager loves writing, then starting a blog is the perfect business idea. A blog is simply a website that is regularly updated with written content.
By building an audience with your blog, you can make money by selling ads or your own products online.
For example, my friend Mani started a blog writing business book reviews. Today, he makes hundreds of thousands of dollars per year selling book summaries online.
Here's why starting a blog is so great. If you've been following MyWifeQuitHerJob.com for any length of time, you know that this blog is a 7 figure business.
By putting out content on a regular basis, you will eventually become an authority in your niche.
If you build an email list at an early age, you can leverage your audience to sell or promote anything!
Overall, there are MANY monetization opportunities. Here are just a few.
Affiliate Marketing – By making recommendations for products you like, you can earn a commission for every sale you refer. For example, you can use the Amazon Associates program to earn money from Amazon.
Display Advertising – By using an ad network like Adsense, you can earn money whenever someone clicks on your ad within a post.
Membership Site – You can run a private membership site or provide premium content to paid subscribers.
Digital Products – You can bundle your content together and sell it as an ebook or digital download.
Even if your teenager's blog doesn't make a penny, the act of creating content is an invaluable experience. Worst case scenario, you can look back on their writing 10 years from now and have a great time reading it!
If you are interested in learning how to get started blogging, then sign up for my free 6 day mini course on how to start a profitable blog by clicking the button below!
Start A YouTube Channel
Starting a YouTube channel is an excellent business idea for teens because you can make videos for free with your smartphone and generate passive income from Adsense ads.
By putting yourself out there on video, you will attract YouTube watchers who resonate with your message and build an audience of followers.
The best part about YouTube is that it's an amazing discovery engine. You simply publish videos and YouTube finds watchers interested in your content.
I started making videos for my YouTube channel 2 years ago and today my channel makes over $20,000/month.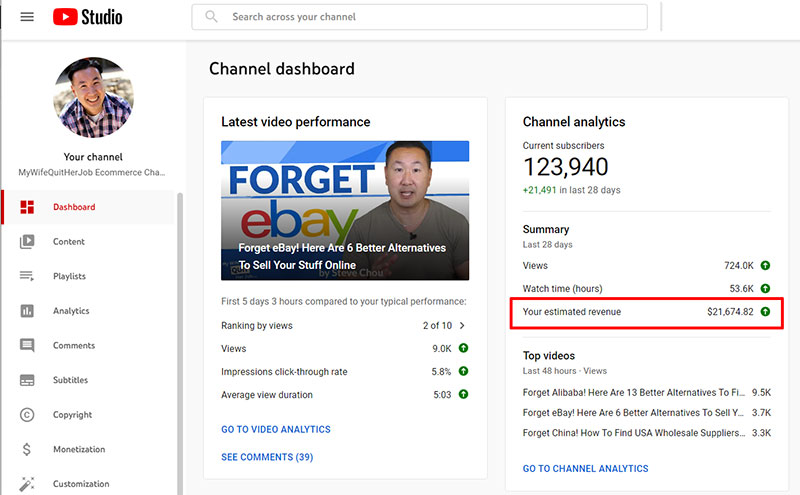 In addition, I've been approached by companies on a daily basis to take part in lucrative private sponsorship deals and promotions.
The most important aspect of any content creation business is consistency. I publish 1 video per week at the exact same time and day and the channel continues to grow at a steady pace.
In fact, I consider YouTube like a stock that can only go up.
If you are interested in having your teenager start a YouTube channel, all they really need is their phone. However, I would invest in a Rode SmartLav+ lavalier microphone to make sure that their audio is crisp.
Similar to blogging, every piece of content is valuable to someone out there in the world. You just have to find your people!
By building a subscriber base, you can use YouTube to promote your print on demand store, your blog or whatever you want.
Click Here To Subscribe To My YouTube Channel
Start A Podcast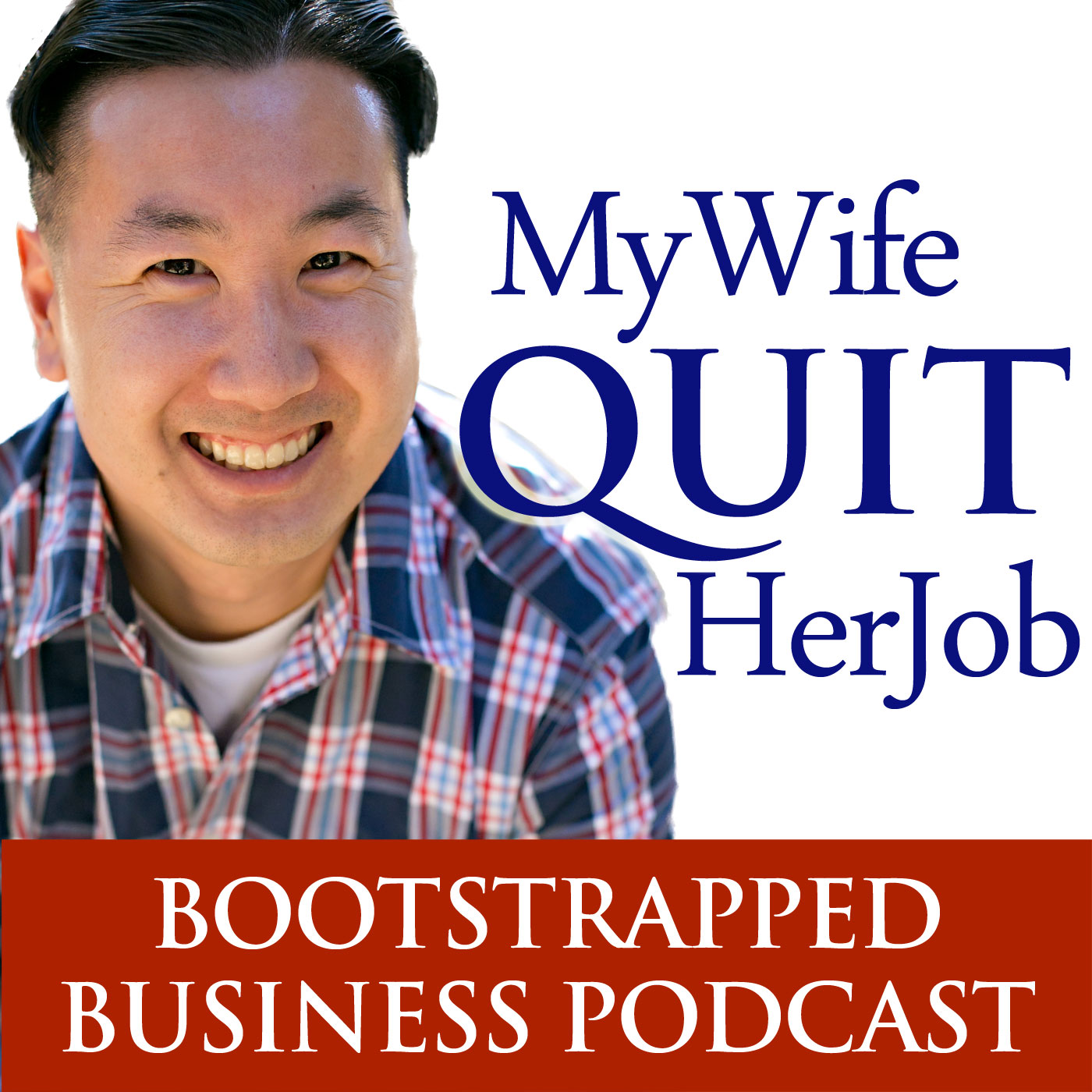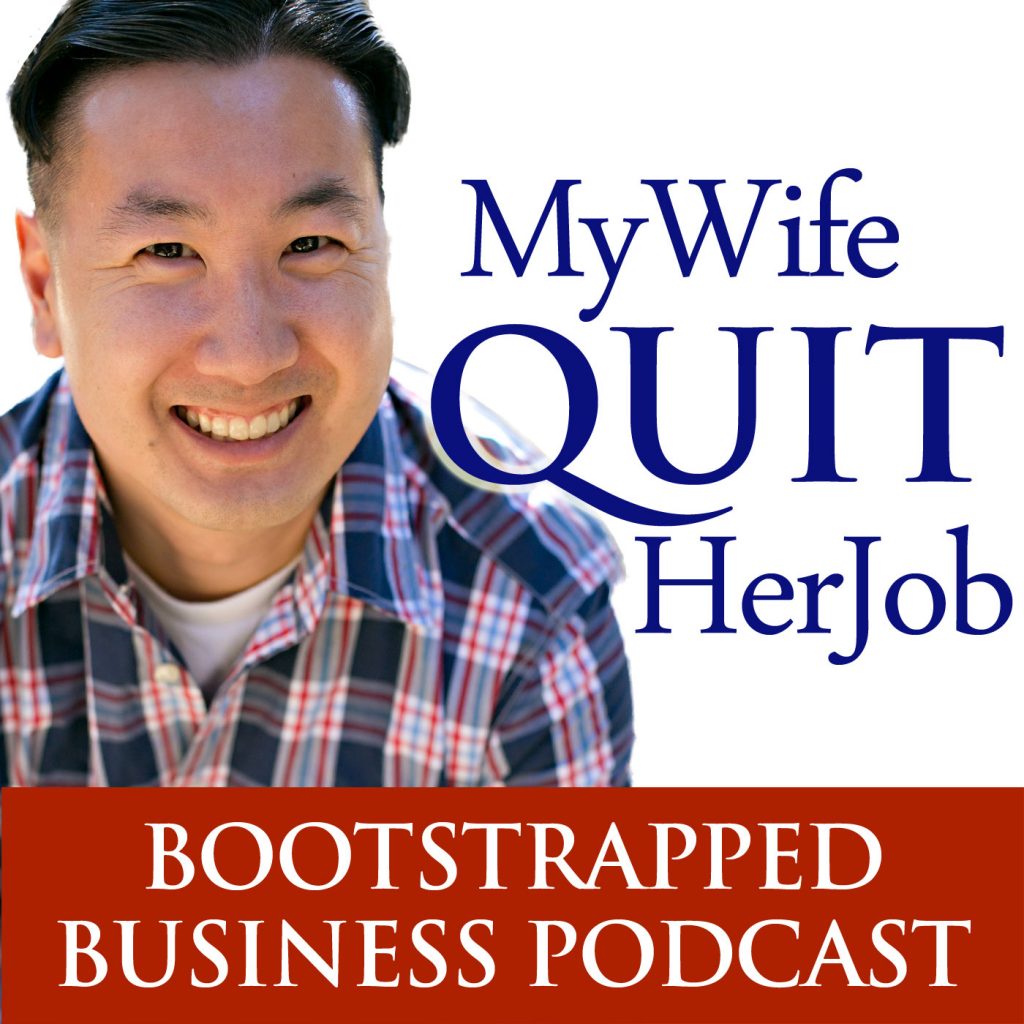 If your teenager loves to talk, then starting a podcast is a great way to make money online. A podcast is a radio show that can be downloaded over the Internet.
Compared to blogging and YouTube, podcasting is a harder medium to grow because it has poor discoverability.
However, podcasting allows you to create a much deeper connection with your audience. Right now, podcasting is extremely popular and there aren't many podcasts run by teenagers!
Once again, podcasting can be free depending on the podcast provider you choose. And you can simply use your phone and a cheap lavalier microphone to record all of your episodes.
Right now, my podcast generates a few thousand dollars per episode through sponsorships and it's fun and rewarding to run.
For example, here are some companies that pay me to mention them on my podcast.
In addition, podcasting has inadvertently turned me into an authority in the ecommerce space.
Every single day, I get at least 2 or 3 emails from companies who want to sponsor the show. In addition, the podcast has allowed me to access other successful entrepreneurs like Jamie Kern Lima, Michael Gerber, Neil Patel and more!
In fact, the ability to meet and speak to practically anyone makes podcasting a win by itself.
If you are interested in starting a podcast, please follow my free tutorial. It's not behind an email or a paywall. It's 100% free!
Here's what you'll learn…
Where To Begin – Learn how podcasting works and the common misconceptions about podcasting
What Equipment To Use – Learn how to start a high quality podcast with a cheap mic and free software
How To Record Your Podcast – Tips and tricks on how to record your podcasts
How To Edit Your Audio For Quality – How to make your audio quality sound great even with a cheap mic
How To Tag Your Audio For Upload – How to prep your audio file for submission
How To Submit To Apple Podcasts – Learn everything you need to get your show on iTunes, Stitcher and other services
How To Launch – Learn how to launch your podcast to the #1 spot.
Click Here To Access My Podcast Tutorial
Start A Social Media Following

Social media influencers are the new celebrities on the Internet. By building followers on platforms like TikTok, Instagram and Facebook, companies will pay your teenager to post about their product or service online.
Today, there are many teens who make a significant income promoting products as a social media influencer.
How is social media different than blogging, YouTube or podcasting?
The main difference is that with blogging, YouTube or podcasting, you are putting out long form content that carries long term value.
For example, a blog post that I wrote 10 years ago still gets thousands of visitors per month today. Similarly, a YouTube video I created a year ago still gets views.
With social media platforms like Instagram, content virality only lasts for 48 hours which forces you to create more content just to keep up. There's very little inertia.
In order to succeed on social media, you have to find your people and post messages that specifically resonate with your audience. And to grow quickly, you have to post often and consistently.
All of my colleagues who are successful on Instagram post at least twice a day with some posting up to 10 times per day.
Sell An Online Course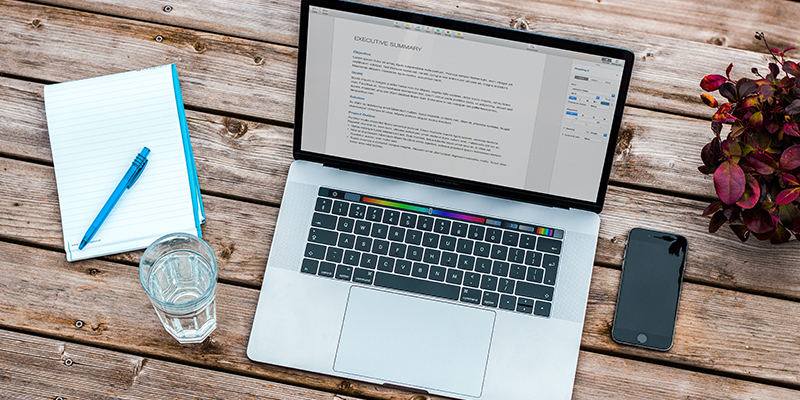 Selling an online course can be a great business idea for a teenager who has mastered a specific skill.
You don't need to be a subject-matter expert but you should have enough knowledge about your topic that other people can learn from you.
Choose a topic that you love and have experience with. For example, if you're a college freshman, you can create an online course on college prep.
You can teach others how to manage college applications and financial loans and share some tips on how to get into a good school.
The best part about selling an online course is that it generates passive income on the side.
Initially, you must put in the effort to research, structure, and film your online course. But once you create the course, you just need to sell it.
List your online course on online marketplaces like Kajabi and Teachable.
Share unique tips for free via live webinars or Q&A sessions on social media to generate interest among your target audience.
Give away as much of your knowledge as you can for free to gain your audience's trust and they will want to pay you for more.
Start A Transcription Service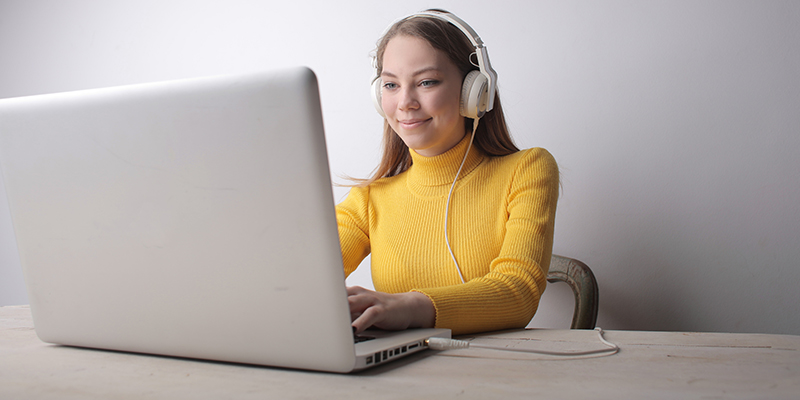 A transcription service is a lucrative business idea for teens who can type fast and are detail oriented. A transcription is a file that documents the exact words in an audio or video file corrected for spelling, grammar, and punctuation.
To start a transcription business, all you need is a good pair of headphones, a keyboard, and a computer to start transcribing. Once you earn some money, you can invest in a foot pedal that lets you rewind, pause, and play the files with your foot so that your hands are free for typing.
With the rising popularity of podcasting, transcription services are in high demand across all industries so you'll never run out of customers.
The best part is that you don't need a college degree to transcribe and you can work from home with flexible hours.
If you're above 18 years of age, you can practice by working for transcription companies like Rev and Transcribe Me. Once you're confident of your skills, you can source clients directly from freelancing platforms like Upwork.
If you're younger than 18, you can approach podcasters via email and offer to transcribe their episodes.
Start A Web Design Business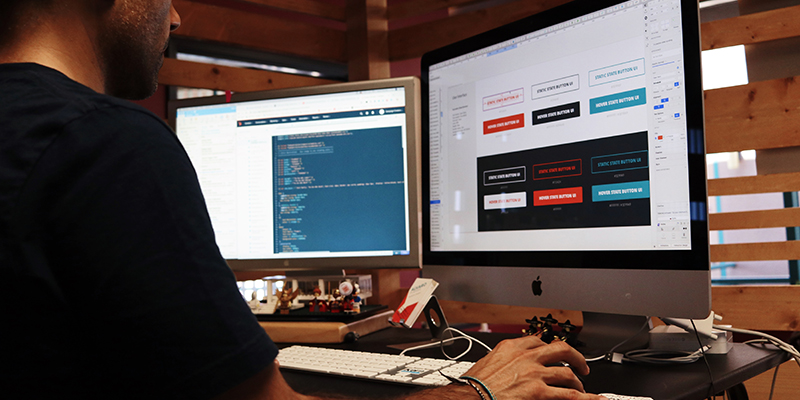 Web design can be a fun and creative way for teens to earn money. Every business needs a professional website and there are many small business owners who need help, but don't have the budget to pay a professional web designer.
If you're an artistic and tech savvy teen, then website design can be an excellent side hustle. You don't even need to know how to code because most website builders use a drag-and-drop interface.
To learn more about website design, there are plenty of free tutorials on YouTube that will teach you how to use various website builders online.
Start by designing a few sample web pages with different themes and create a portfolio that you can show to clients.
To find potential customers, approach local businesses with outdated website designs and sell them a better looking site.
Start A Proofreading Business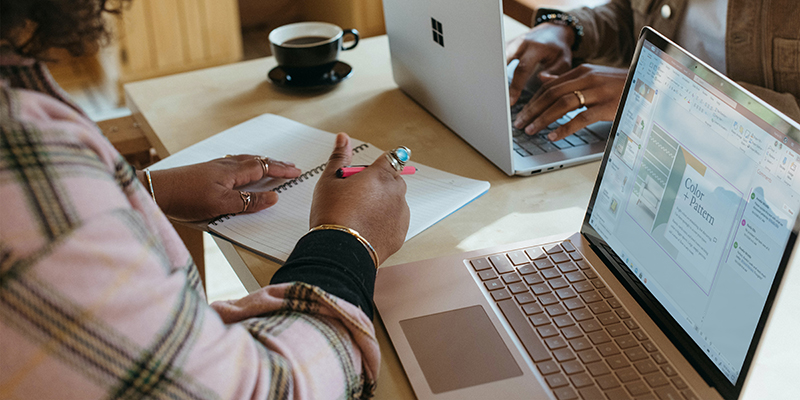 If your teenager has a firm grasp of the English language, then proofreading can be a lucrative business idea.
Typically, a proofreader corrects grammatical errors and ensures that the content meets the proper style guidelines.
As a proofreader, you will edit articles, blogs, reports, and website copy for small businesses and bloggers.
You can find clients on social media platforms like Linkedin or online marketplaces like Snagajob.
If you have difficulty attracting clients online, you can look for students who need help with their applications and essays.
The best part about being a proofreader is that you don't need any special equipment and can work from the comfort of your home.
Become A Tech Consultant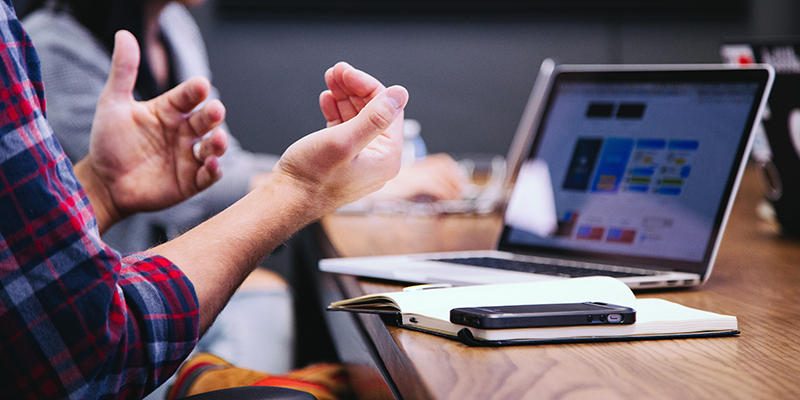 If your teenager is great with computers and tech, they can work as a tech consultant for individuals and small businesses.
The most challenging aspect of getting started as a tech consultant is establishing trust. Start small by charging a lower rate until you gather some testimonials from your initial clients.
Then, increase your prices once your portfolio grows.
Here are some other ways you can make money as a tech consultant:
Start a blog and monetize it with ads and affiliate marketing. For example, you can write a blog about SaaS tools and earn money through affiliate marketing.
Audit small business websites and suggest improvements.
Help individuals, especially older clients, install and update software on their home PCs.
Become A Graphic Designer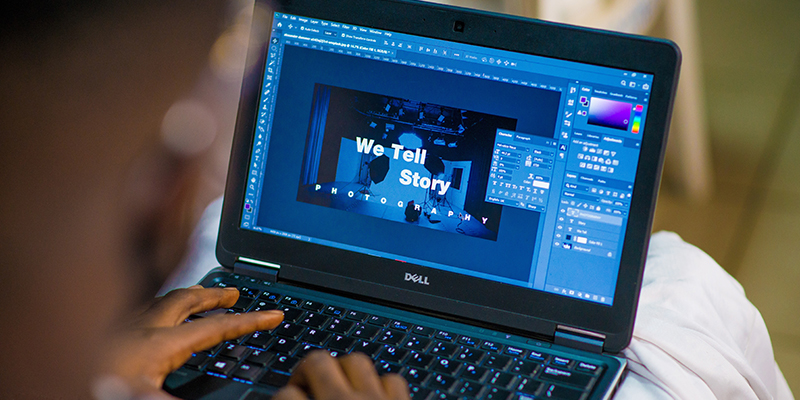 If your teenager is artistic or creative, then graphic design is a great way to make money on the side. Graphic designers are paid to create artwork such as logos, brochures, posters, product packaging, social media graphics, and other marketing materials.
The best part about graphic design is that there is no age limit. if you're a talented artist, you can attract paying customers no matter how old you are.
To get your initial clients, approach small businesses in your neighborhood or ask fellow students if they need a logo or a small design.
Then, create an online portfolio on websites like Behance, Crevado, Adobe Portfolio, and Pixpa.
If you have the skills but don't have enough money to spend on graphic design software, start with a free online tool like Canva. Canva has a drag-and-drop builder that lets you create designs with the help of free templates.
Start A Cleaning Service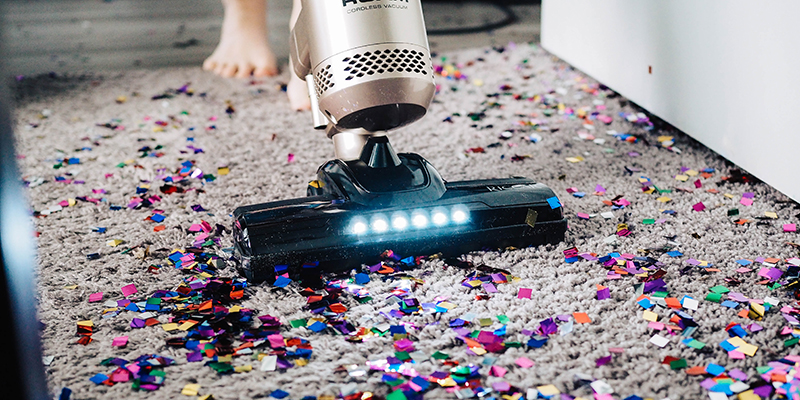 Everyone needs help cleaning their homes which makes a cleaning service one of the easiest business ideas for teens to start.
You can start small by going door-to-door in your neighborhood to find customers. Most homeowners are happy to support teenagers who are willing to hustle.
You can also use sites like Housekeeper.com and Bark.com to find clients if you're 18 years or older.
To attract more customers, take before and after images of the places you clean and post them on social media with your customers' permission.
Start A Lawn Mowing Business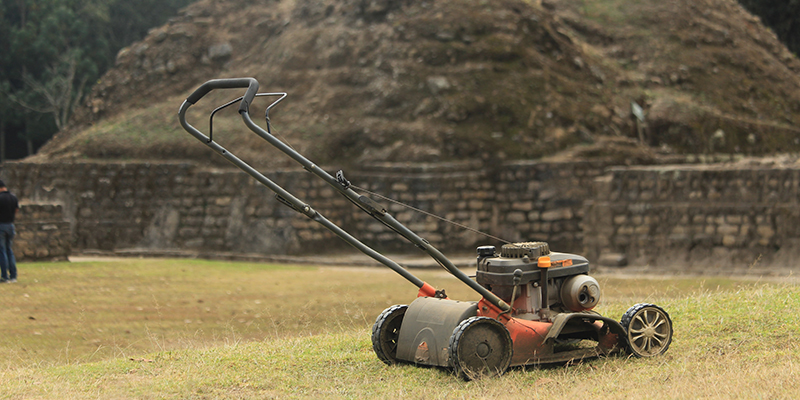 Most homeowners have a lawn that needs to be mowed which makes mowing lawns an ideal business for any teenager.
Like house cleaning, you can start a lawn mowing business by approaching your neighbors directly or dropping a pamphlet for your services at their doorstep.
Once you become popular in your neighborhood, you can train your friends and "employ" them to work for you. Subcontracting out your work will increase your output and help you grow your business.
You can also trim trees and shrubs and provide other landscaping services as well.
The best way to succeed in the lawn mowing business is to have your customers pay for a subscription. As long as you provide a high quality service at an affordable price point, most customers will stay with you.
Start A Photography Business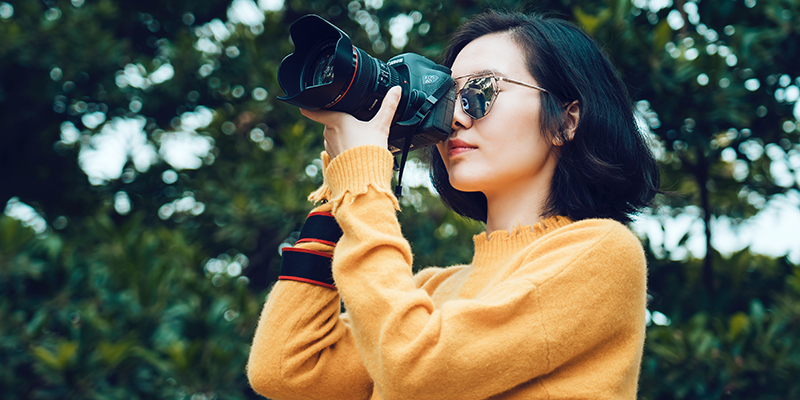 With the rise of social media and online retail, photography has become a lucrative industry. Photographers are required to create images for ad campaigns, magazines, real estate, weddings, and much more.
The only downside to starting a photography business as a teenager is that photography equipment can be expensive. But great photos are the result of skill and not gear. If you own a smartphone with a high quality camera, that may be good enough.
To start earning as a photographer, you must first identify a niche and build a brand around it. For example, you can specialize in pet portraits or product photography.
Once you land your first gig, make sure you post your work on social media and ask your friends and family to share it.
You can also sell digital copies of your photographs on print-on-demand websites like Redbubble, Society6, and Fine Art America. These companies take care of printing and shipping and give you a cut on every sale they make with your photos.
Sell Handmade Jewelry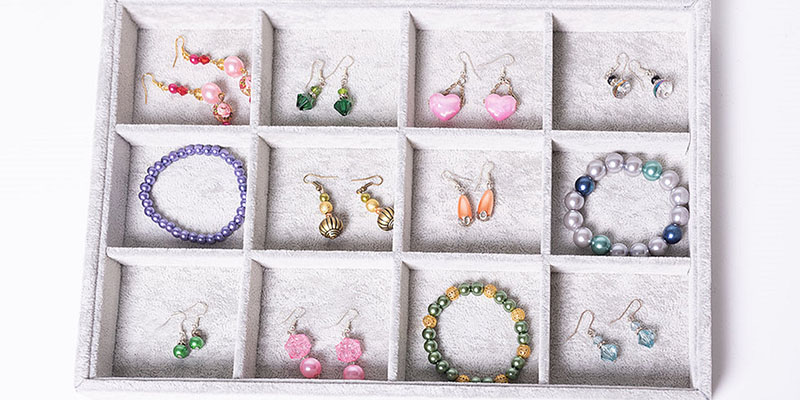 If your teenager likes arts and crafts, then selling handmade jewelry is a great business to start from home.
Right now, one of the top-selling categories on Etsy and Amazon Handmade is handmade jewelry.
In fact, my 14 year old daughter started her own bead and resin jewelry business over at ReenaBee.com. Check it out!
Plenty of young entrepreneurs have made 6 figures by selling jewelry online and you don't need a website to succeed. Online marketplaces like Etsy and Amazon Handmade will put your jewelry in front of millions of people.
To succeed in selling handmade jewelry, you must find a profitable niche and a target audience. For example, if you want to sell handmade jewelry for teens, you can sell chokers and friendship bracelets at your school fundraisers and local events.
Start A Tutoring Business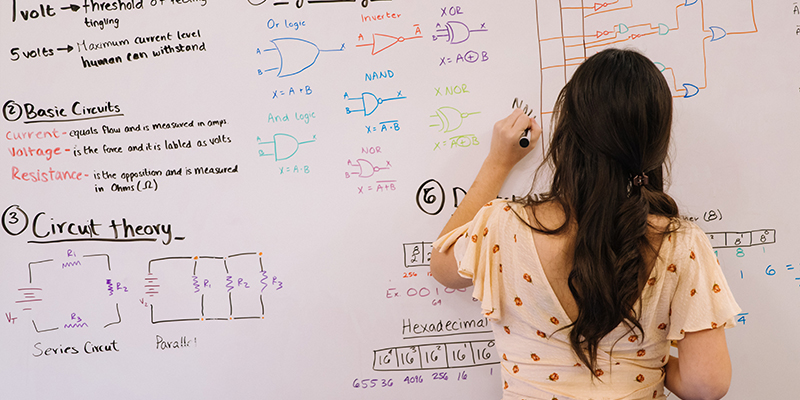 Starting a tutoring business is a great way for teens to earn money on the side. As a teen, you're likely in school or a recent graduate which makes you an ideal tutor for a variety of subjects.
Most experienced tutors charge anywhere from $25/hour to as much as $75/hour. As a new tutor, you can charge at least $15/hour and gradually increase your pricing.
To start a tutoring business, begin by tutoring your siblings and their friends. Then, you can advertise your services in libraries, community centers, and schools to find new clients.
If you're over 18, you can also offer your services on sites like tutors.com.
To succeed as a tutor, you must love teaching and interacting with others. You must also be motivated, an active listener, and have the patience to explain topics in different ways.
The key is to build a rapport with the student and their parent(s). Provide weekly updates to parents and discuss their child's needs.
Start A Babysitting Daycare Business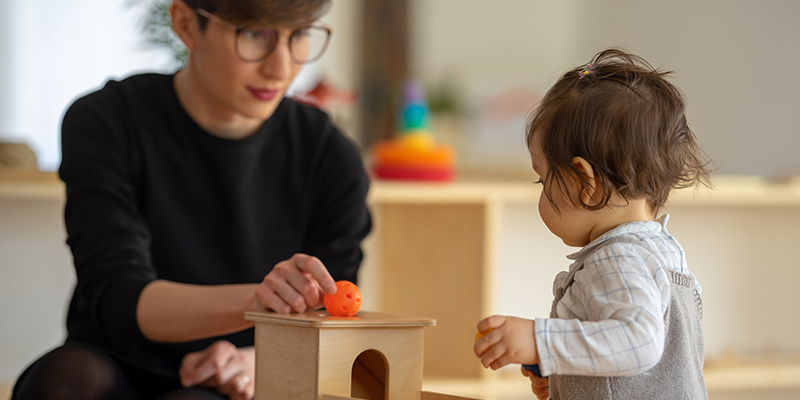 Babysitting is a common business idea for teens that you can run on the weekends or after school on the weekdays.
Every family with kids needs a babysitter. Here are some tips to help you find new clients:
Ask your family to tell their friends.
Drop business cards at places where parents go regularly like Moms groups on Facebook.
Check for "#babysitter" or "#babysitting" hashtags on social media for people looking for help.
Finding new clients shouldn't be difficult and there are no startup costs. As you gain experience babysitting, you can ask your clients to refer you to other clients or post a review on social media.
Overall, a babysitting business is an excellent option for those who want minimal startup costs and love interacting with children.
Start A Pet Sitting Business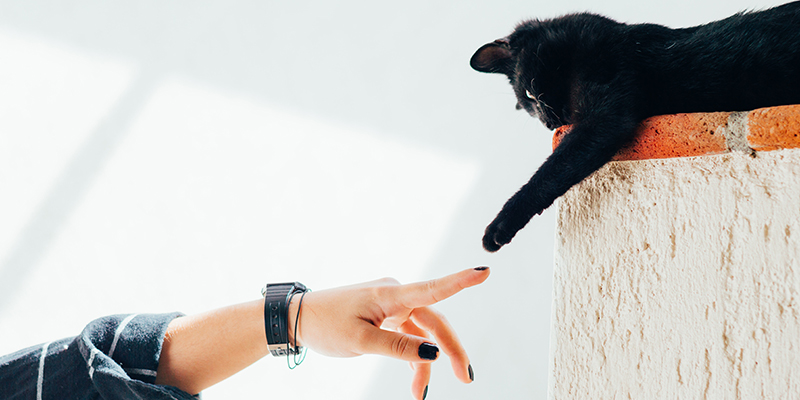 If you're a teenager who loves animals, pet sitting is a fun business you can start on the side.
A pet sitter's responsibilities include:
Playing with the pets to encourage mental and physical stimulation.
Providing pets with food and drink on a schedule.
Reporting any abnormal behavior to the pet owner.
Pet sitting offers flexible hours and you can manage your school work and your business simultaneously.
Like babysitting, pet sitting has minimal startup costs. Your clients will likely provide all the necessary supplies such as treats, leashes, toys, and more.
To succeed as a pet sitter, you must be responsible and trustworthy, and have basic knowledge of different breeds and how to take care of them.
If you're over 18, you can find new clients on Rover and Wag.
If you're under 18, visit your local park or a pet-friendly restaurant and advertise your services.
Start A Dog Walking Business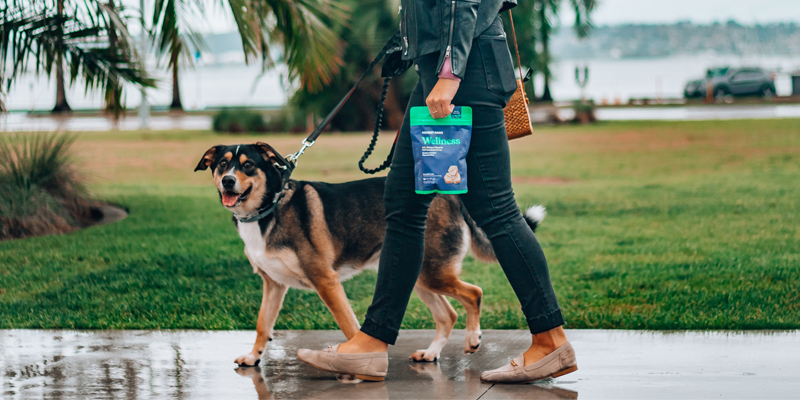 Dog walking is a great business idea for teens who love dogs and exercise.
A dog walker's duties include picking up after the dog and transporting dogs from one location to another. As a result, you may need a vehicle for transportation.
You can advertise your services at local dog parks or approach your friends who have dogs to find dog walking gigs.
Like pet sitting, you can also find new clients on Rover and Wag.
Once you have a few clients, you can hire and train other teens to scale your dog walking business.
Dog walking can also be a great way to make money as an affiliate. For example, you can work with local dog food businesses or pet shops to market their services to your clients.
Start A Packing Business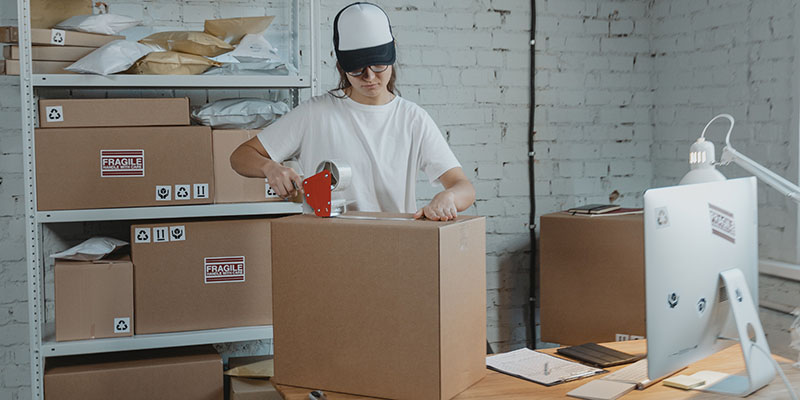 With ecommerce growing at over 30% per year, running a packing business is a great side hustle for teens.
Because the packing industry is growing, there are a number of ways for you to earn money such as:
Assembling boxes for a logistics or ecommerce company.
Packing products in cartons for an ecommerce company.
Packing gifts for individuals and event companies.
Another way to make money with a packing business is to sell custom designed packaging on eBay and Etsy.
You can also buy cartons in bulk, customize them, and sell them to event management companies and corporations for parties and events.
Start A Holiday Lights Decorating Business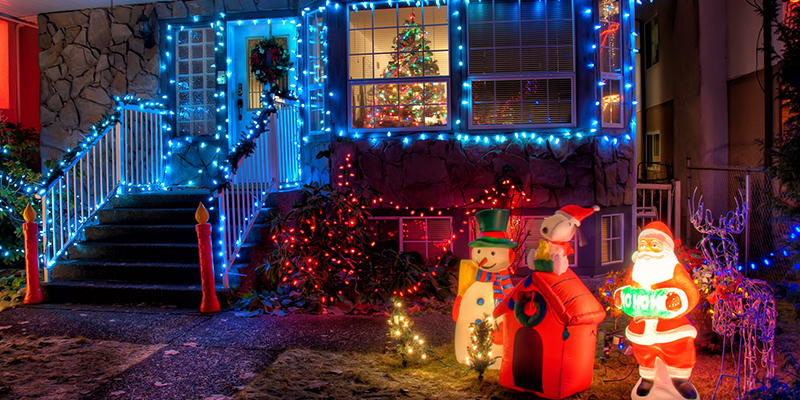 Holiday light decorating is a great seasonal business idea for teens that lets them explore their creative side while focusing on school.
Since most people are busy with their jobs, you can help decorate their homes for major holidays such as Halloween, Christmas, the 4th of July, and New Year's Eve.
You don't need any special training to start a holiday lights decorating business. And, you can look on Pinterest for inspiration.
There are many ways to expand a holiday decorating business. For example, aside from hanging lights, you can add other services like Christmas tree disposal, snow shoveling and gift wrapping.
Start A Recycling Business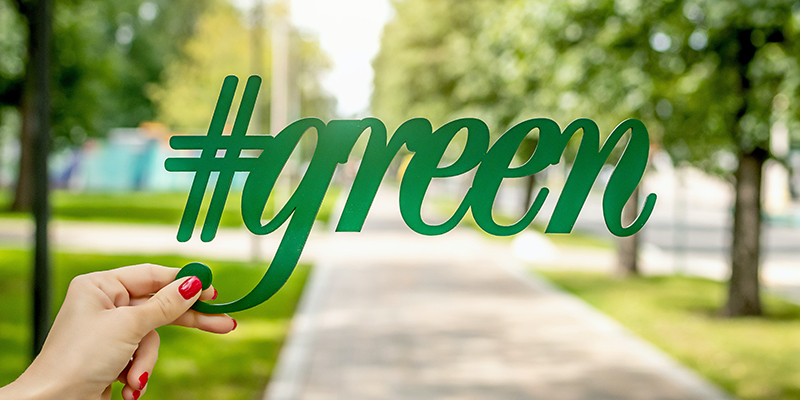 A recycling business allows a teenager to earn money while saving the planet. There are many ways you can make money with a recycling business, such as:
Making art from waste and selling it online or at local fairs.
Creating functional furniture from discarded furniture and then selling them to home decor shops.
Reselling used clothing.
You can also return aluminum cans to recycling plants for home owners and split the redemption refund.
If you're tech-savvy and love to fix things, you can also look into repairing and reselling used phones. Selling refurbished electronics is a huge industry, and you can make a lot of money selling used items on Amazon.
Teach Art Lessons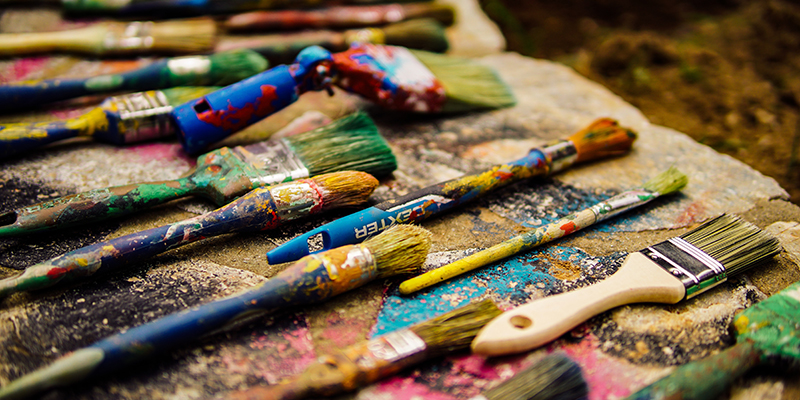 Art lessons are a great way to make money on the side as a teen if you're artistic and love teaching.
Even if you're not a world class artist, you can provide art lessons to preschool and kindergarten kids to develop their fine motor skills and teach them how to draw or color.
If you have a busy school schedule and can't provide art lessons regularly, you can look into hosting art parties for kids. You'll engage with kids and help them create fun art projects like unicorn horns, fairy wands, and abstract paintings.
You can market your business by creating a social media page and sharing images from your art parties and testimonials from happy customers.
You can also join mom groups on Facebook to advertise your services.
Start A Car Wash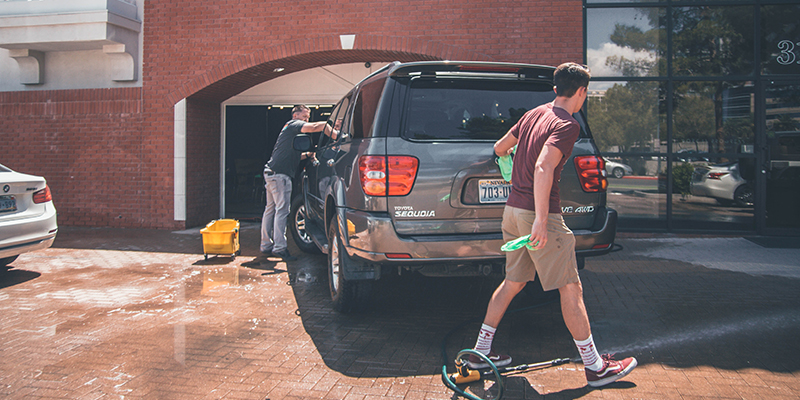 Starting a car wash business is a simple and easy side hustle for teens. All you need is a hose and some soap and you can start washing cars for money.
The best way to start a car wash is to make house calls. People are usually willing to pay a premium to have their car washed at home.
To improve your car washing skills, watch YouTube videos to learn how to clean and buff cars with minimal equipment.
Livestream On Twitch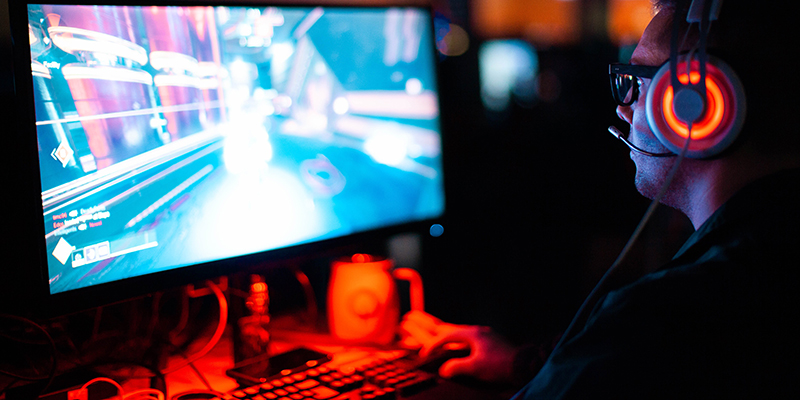 By livestreaming on platforms like Twitch and YouTube, any teenager can start a profitable business by playing games publicly.
Gaming livestreams typically involve playing games in real time while interacting with a live audience. Top streamers on Twitch and YouTube earn millions each year from sponsorships alone.
To succeed as a live streamer, you must have either exceptional gaming skills or a fun personality.
Start A Videography Business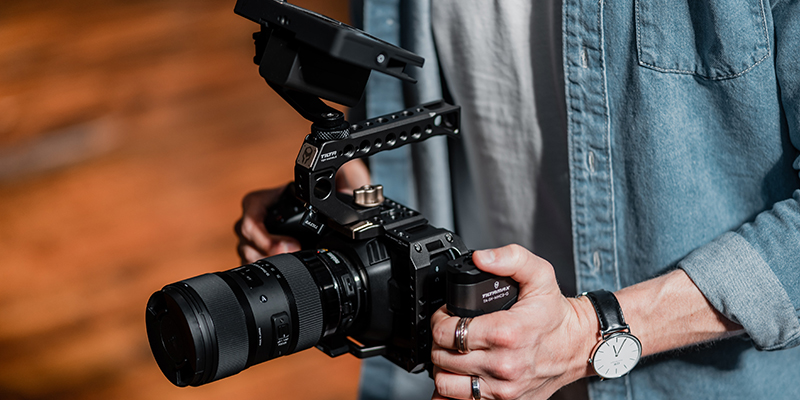 If your teenager enjoys filming or editing video, then starting a videography business is a great side hustle.
Everyone needs a videographer at least once in their lifetime for special events like weddings, birthdays, or anniversaries. In addition, companies frequently hire videographers to shoot product videos, events, and more.
Initially, you can use your smartphone to film your videos. But once you have the money, you should purchase professional equipment and lighting. You'll also need to invest in editing software like Adobe Premiere.
To succeed as a videographer, you must specialize in a niche like family events, documentaries, corporate events, product videos, or drone videos.
Document all of your videos in a portfolio and leverage social media to gain new clients.
Which Business Idea Is Best For Teens?
You can't really go wrong with any of the business ideas above.
In fact, all of the business ideas for teens mentioned in this post are not mutually exclusive. They go hand in hand.
For example, when my kids launched their t-shirt business, their plan was to draw customers in from YouTube.
But even though they ended up generating traffic through social media, their cute videos closed the sale.
When it comes to starting a business as a teenager, the journey is more important than the money.
The experience they gain will be infinitely more meaningful than any job and it will also teach them important lessons on how to be self sufficient.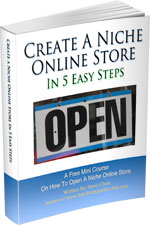 Ready To Get Serious About Starting An Online Business?
If you are really considering starting your own online business, then you have to check out my free mini course on How To Create A Niche Online Store In 5 Easy Steps.
In this 6 day mini course, I reveal the steps that my wife and I took to earn 100 thousand dollars in the span of just a year. Best of all, it's free and you'll receive weekly ecommerce tips and strategies!
Note: This post above may contain affiliate links, which means that I may receive a commission if you make a purchase when clicking a link. Please consult our privacy policy for more information.
Related Posts In Making Money
About Steve Chou

Steve Chou is a highly recognized influencer in the ecommerce space and has taught thousands of students how to effectively sell physical products online over at ProfitableOnlineStore.com. 

His blog, MyWifeQuitHerJob.com, has been featured in Forbes, Inc, The New York Times,  Entrepreneur and MSNBC.  

He's also a contributing author for BigCommerce, Klaviyo, ManyChat, Printful, Privy, CXL, Ecommerce Fuel, GlockApps, Privy, Social Media Examiner, Web Designer Depot, Sumo and other leading business publications.

In addition, he runs a popular ecommerce podcast, My Wife Quit Her Job, which is a top 25 marketing show on all of Apple Podcasts. 

To stay up to date with all of the latest ecommerce trends, Steve runs a 7 figure ecommerce store, BumblebeeLinens.com, with his wife and puts on an annual ecommerce conference called The Sellers Summit.  

Steve carries both a bachelors and a masters degree in electrical engineering from Stanford University. Despite majoring in electrical engineering, he spent a good portion of his graduate education studying entrepreneurship and the mechanics of running small businesses.