Every since my daughter officially turned 13, I've been teaching her how to make money as a teen:) But I don't want her to work at the mall or get a retail job. Instead, I want her to start a business to avoid trading time for money. Here's my short list of business ideas for teens!
First off, I don't have anything against working in retail and doing odd jobs for money. When I was a kid, I desperately wanted to work at Babbages (an old school software store) but my parents refused.
Strange right? What parents don't let their child work and help pay for their own expenses?!? Asian parents.
When I confronted my Dad about this later on in life, here's what he said to me.
Steve, if I would have let you work in the mall, you would have made $4.25/hr and learned nothing in the process. Instead, I'd much rather you study or learn how to code. Plus, you're the cheapest son I have. You didn't need the money!
Because they wouldn't let me get a job, my parents gave me money whenever I needed it and I spent my summers going to nerd camp.
Looking back, I'm not sure if they did the right thing. Even though I got into Stanford and eventually became a director of engineering at my company, I never seriously considered entrepreneurship.
Now that I realize the power of running a small business, I want my kids to get a head start with entrepreneurship and I've been brainstorming business ideas for teens.
Here's my short list.
Get My Free Mini Course On How To Start A Successful Ecommerce Store
If you are interested in starting an ecommerce business, I put together a comprehensive package of resources that will help you launch your own online store from complete scratch. Be sure to grab it before you leave!
Start A Print On Demand T-Shirt Business
The great thing about selling tshirts online is that you can literally start a tshirt business for less than $3 with a print on demand company.
A print on demand company allows you to print custom designs on many different products to sell online. For example, you can sell your own custom designs on products such as t-shirts, mugs, phone cases, books, and home decor.
The best part is that you don't have to carry any inventory, there are no minimum order quantities and it requires zero upfront cost to get started.
Here's how it works.
You sign up for a print on demand company like Printful.
When you receive an order on your online store, it's automatically transmitted to your POD company.
The print on demand company prints your design on your t-shirt and ships it to the customer.
You keep the difference in profit.
Here's a fun fact.
My kids actually started their own tshirt business when they were 9 and 11 years old over at KidInCharge.com. Feel free to check it out!
In their first several months after launch, they made almost $1000 dollars selling entrepreneurship t-shirts online that they designed themselves!
And what's cool is that they learned many business lessons in the process. Here's a video my daughter recorded in preparation for selling Kid In Charge t-shirts at her school business fair.
As you probably know, t-shirts don't sell themselves so my kids had to come up with a marketing strategy in order to build traffic and convince parents to buy shirts for their kids.
As a result, they filmed lots and lots of videos which forced them to learn how to sell.
Here's their mission statement!
Overall, running a print on demand store is a great business idea for teens because it doesn't require much money and it forces your teenager to use his/her creativity.
If you are interested in starting your own print on demand store, watch this video for step by step instructions.
Click Here To Sign Up For Bluehost
After you've installed WooCommerce on BlueHost, it's time to design your website.
Most people are afraid of website design but you can easily design a great looking website WITHOUT a developer.
In fact, because I have a soft spot for kids, I'm giving you the exact template I used for my kid's t-shirt store for free!
Here's what the theme looks like
Download My FREE WooCommerce Theme
Then, follow the directions in the video below to install it on your WooCommerce store.
That's all there is to it! I can almost guarantee you that your kids will have a blast running this business and the money they make will be much more meaningful than a job at the mall:)
If you are interested in learning more about ecommerce, then sign up for my free 6 day mini course by clicking the button below!
Start A Blog Or Niche Website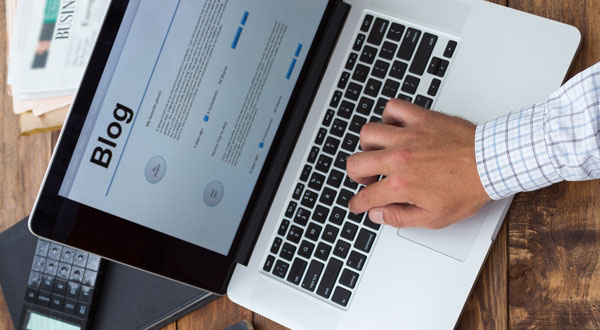 One thing you'll realize with your kids is that their interests constantly change as they grow up. They might be super excited about a business idea one day but lose interest the next.
This is what eventually happened with Kid In Charge. They were super gung ho about their business for about a year. But then school started back up and the business got placed on the back burner.
But what's cool is that their site still receives occasional orders and the money made is 100% passive. Maybe one day, they'll come back to it. But for now, they've both moved on…to content!
My daughter has always been an avid reader of books. In fact, I would say that she averages a book a day. No joke! That girl is what I call a human book vacuum.
And the best part is that she has an open mind and will read ANYTHING!
So one day, we suggested that she start writing book reviews. And guess what? She was super excited about the idea!
Even though her blog site isn't quite ready yet, she's been amassing a bunch of book reviews in Google docs in preparation.
Here's why starting a blog is so great. If you've been following MyWifeQuitHerJob.com for any length of time, you know that this blog is a 7 figure business.
By putting out content on a regular basis, you will eventually become an authority in your niche.
I told my daughter that there aren't many teenage book reviewers out there so she has a fighting chance of building a solid readership.
After all, as a parent, I want to know the types of books my kids are reading and I think her reviews will be a hit among parents and kids alike!
By building an email list at an early age, your teenager can leverage his or her audience to sell or promote anything!
Overall, there are MANY monetization opportunities. Here are just a few.
Affiliate Marketing – By making recommendations for products you like, you can earn a commission for every sale you refer. In my daughter's case, she can use the Amazon Associates program to earn money from Amazon.
Display Advertising – By using an ad network like Adsense, you can earn money whenever someone clicks on your ad within a post.
Membership Site – You can run a private membership site or provide premium content to paid subscribers.
Digital Products – You can bundle your content together and sell it as an ebook or digital download.
Even if your teenager's blog doesn't make a penny, the act of creating content is an invaluable experience. Worst case scenario, you can look back on their writing 10 years from now and have a great time reading it!
If you are interested in learning how to get started blogging, then sign up for my free 6 day mini course on how to start a profitable blog by clicking the button below!
Start A YouTube Channel
In many ways, starting a YouTube channel is very similar to starting a blog.
By putting yourself out there on video, you will attract YouTube watchers who resonate with your message and build an audience of followers.
The best part about YouTube is that it's an amazing discovery engine. You simply publish videos and YouTube finds watchers interested in your content.
I started taking my YouTube channel seriously exactly one year ago and my results have been amazing. Right now, my channel is making me roughly $2500/month.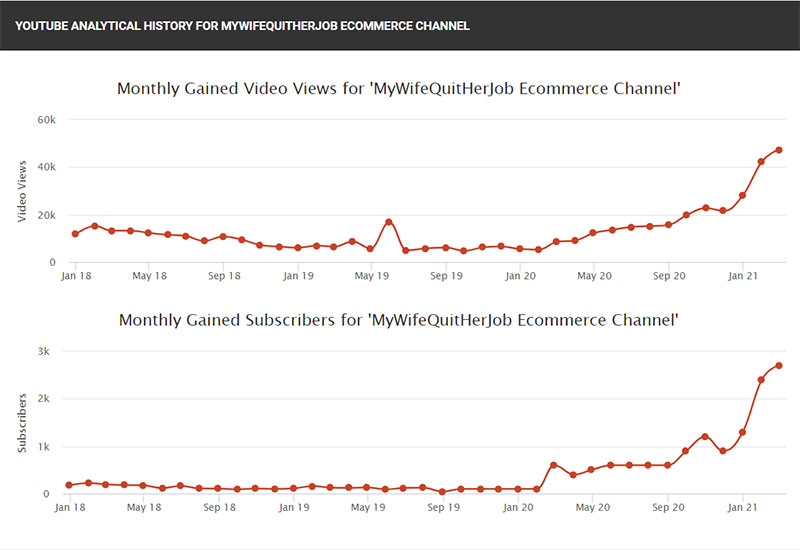 In addition, I've been approached by companies on a daily basis to take part in lucrative private sponsorship deals and promotions.
The most important aspect of any content creation business is consistency. I publish exactly 1 video per week on the exact same time and day and the channel continues to grow at a steady pace.
In fact, I consider YouTube like a stock that can only go up.
If you are interested in having your teenager start a YouTube channel, all they really need is their phone. However, I would invest in a Rode SmartLav+ lavalier microphone to make sure that their audio is crisp.
Similar to blogging, every piece of content is valuable to someone out there in the world. You just have to find your people!
By building a subscriber base, you can use YouTube to promote your print on demand store, your blog or whatever you want.
Click Here To Subscribe To My YouTube Channel
Start A Podcast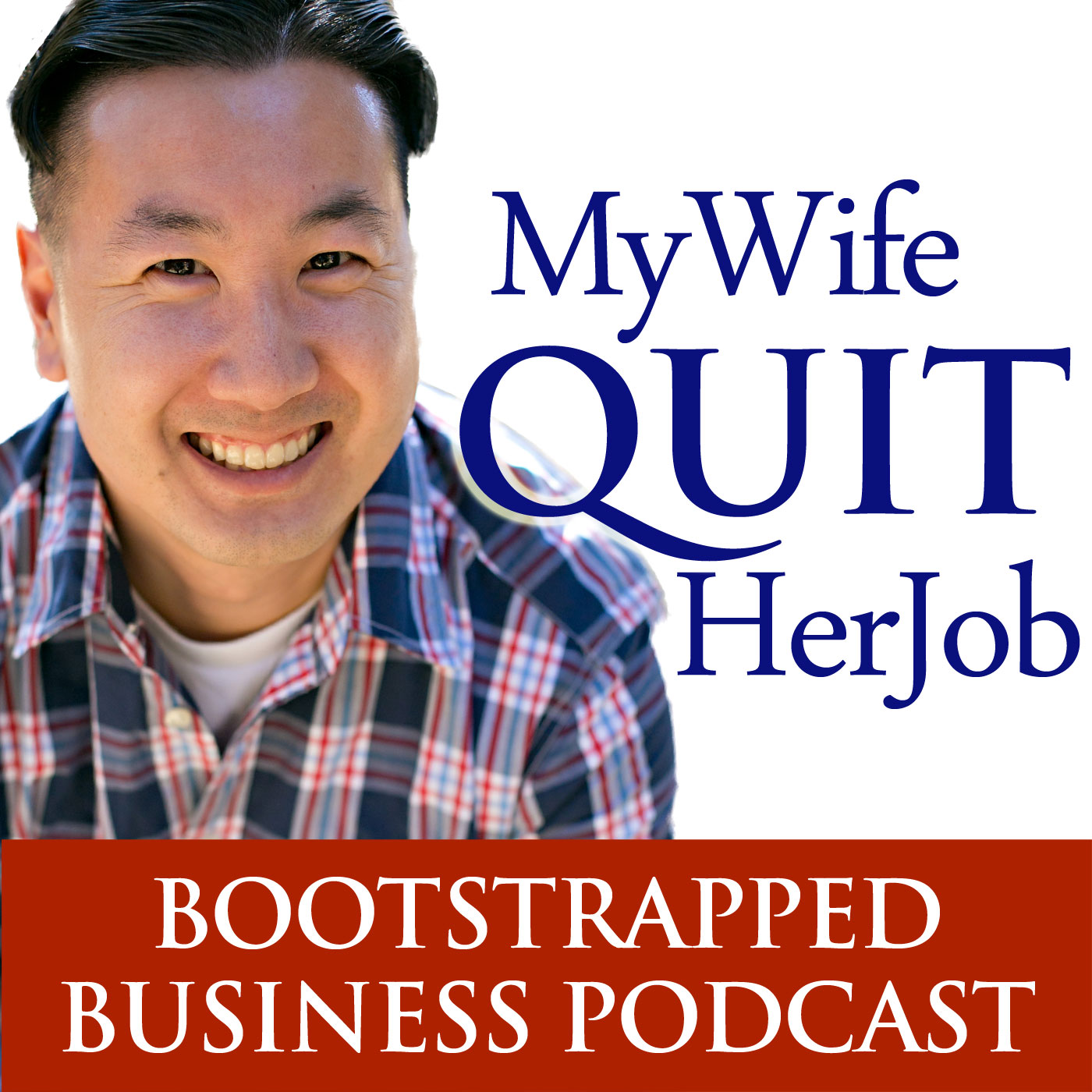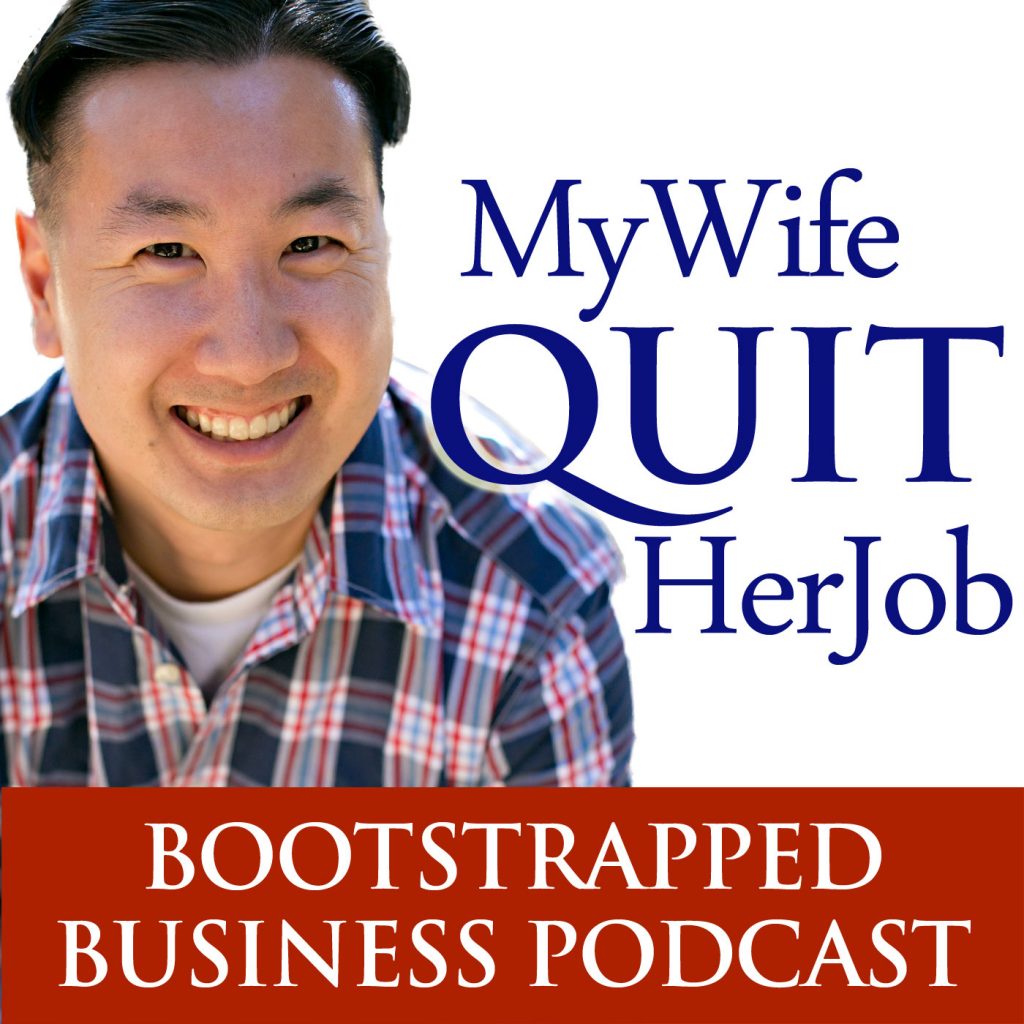 Out of the big three of blogging, YouTube and podcasting, podcasting is probably the hardest medium to grow because it has the worst discoverability.
However, podcasting allows you to create a much deeper connection with your audience. Right now, podcasting is extremely popular and there aren't many podcasts run by teenagers!
Once again, podcasting can be free depending on the podcast provider you choose. And you can simply use your phone and a cheap lavalier microphone to record all of your episodes.
Right now, my podcast generates a few thousand dollars per episode through sponsorships which is gravy money because I would run my podcast for free. It's that fun!
For example, here are some companies that pay me to mention them on my podcast.
In addition, podcasting has inadvertently turned me into an authority in the ecommerce space.
Every single day, I get at least 2 or 3 emails from companies who want to sponsor the show. In addition, the podcast has allowed me to access other successful entrepreneurs like Jamie Kern Lima, Michael Gerber, Neil Patel and more!
In fact, the ability to meet and speak to practically anyone makes podcasting a win by itself.
If you are interested in starting a podcast, please follow my free tutorial. It's not behind an email or a paywall. It's 100% free!
Here's what you'll learn…
Where To Begin – Learn how podcasting works and the common misconceptions about podcasting
What Equipment To Use – Learn how to start a high quality podcast with a cheap mic and free software
How To Record Your Podcast – Tips and tricks on how to record your podcasts
How To Edit Your Audio For Quality – How to make your audio quality sound great even with a cheap mic
How To Tag Your Audio For Upload – How to prep your audio file for submission
How To Submit To Apple Podcasts – Learn everything you need to get your show on iTunes, Stitcher and other services
How To Launch – Learn how to launch your podcast to the #1 spot.
Click Here To Access My Podcast Tutorial
Start A Social Media Following

Personally, I think social media can be toxic, especially for teenagers. And that's why I don't encourage my kids to have an account! However, there are many teens who make a significant income promoting products as a social media influencer.
Why is social media different than blogging, YouTube or podcasting?
The main difference is that with blogging, YouTube or podcasting, you are putting out long form content that carries long term value.
For example, a blog post that I wrote 10 years ago still gets thousands of visitors per month today. Similarly, a YouTube video I created a year ago still gets views.
With social media platforms like Instagram, content virality only lasts for 48 hours which forces you to create more content just to keep up. There's very little inertia.
In addition, many teenage social accounts turn into unrealistic highlight reels that can negatively impact your child's mental health and self esteem.
This is why I don't want my daughter to be on social media until she graduates. Instead of Instagram or Facebook, I've been nudging her towards creating longer form content via YouTube, blogging or podcasting.
Regardless, there is money to be made with social media if you can build a following. However, I consider building a social media presence the least attractive among the business ideas for teens mentioned in this post.
In order to succeed on social media, you have to find your people and post messages that specifically resonate with your audience. And to grow quickly, you have to post often and consistently.
All of my colleagues who are successful on Instagram post at least twice a day with some posting up to 10 times per day. Meanwhile, Facebook has been reducing the reach of organic posts every year to force people to pay for exposure.
Which Business Idea Is Best For Teens?
You can't really go wrong with any of the business ideas above.
In fact, all of the business ideas for teens mentioned in this post are not mutually exclusive. They go hand in hand.
For example, when my kids launched their t-shirt business, their plan was to draw customers in from YouTube.
But even though they ended up generating traffic through social media, their cute videos closed the sale.
When it comes to how to make money as a teenager, the journey is more important than the money.
I'm not saying that working in the mall and earning your own wage is not a valuable experience for a teen.
But the money they earn from their own business will be infinitely more meaningful. It will also teach them important lessons on how to be self sufficient and how to create their own luck.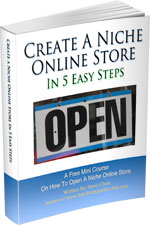 Ready To Get Serious About Starting An Online Business?
If you are really considering starting your own online business, then you have to check out my free mini course on How To Create A Niche Online Store In 5 Easy Steps.
In this 6 day mini course, I reveal the steps that my wife and I took to earn 100 thousand dollars in the span of just a year. Best of all, it's free and you'll receive weekly ecommerce tips and strategies!
Note: This post above may contain affiliate links, which means that I may receive a commission if you make a purchase when clicking a link. Please consult our privacy policy for more information.
Related Posts In Making Money
About Steve Chou

Steve Chou is a highly recognized influencer in the ecommerce space and has taught thousands of students how to effectively sell physical products online over at ProfitableOnlineStore.com. 

His blog, MyWifeQuitHerJob.com, has been featured in Forbes, Inc, The New York Times,  Entrepreneur and MSNBC.  

He's also a contributing author for BigCommerce, Klaviyo, ManyChat, Printful, Privy, CXL, Ecommerce Fuel, GlockApps, Privy, Social Media Examiner, Web Designer Depot, Sumo and other leading business publications.

In addition, he runs a popular ecommerce podcast, My Wife Quit Her Job, which is a top 25 marketing show on all of Apple Podcasts. 

To stay up to date with all of the latest ecommerce trends, Steve runs a 7 figure ecommerce store, BumblebeeLinens.com, with his wife and puts on an annual ecommerce conference called The Sellers Summit.  

Steve carries both a bachelors and a masters degree in electrical engineering from Stanford University. Despite majoring in electrical engineering, he spent a good portion of his graduate education studying entrepreneurship and the mechanics of running small businesses.