What are the best side hustles for women and what can stay at home moms do to make extra money?
Thanks to the Internet, there are many side hustles for women that allow you to work from home or wherever you want AND earn money at the same time.
In this post, I outline 17 side hustle ideas for women to earn additional income that are either free or cost less than $100 to start.
I'll also share some of the amazing female entrepreneurs that I've personally interviewed on my podcast over the years and invite you to learn more about their businesses.
Get My Free Mini Course On How To Start A Successful Ecommerce Store
If you are interested in starting an ecommerce business, I put together a comprehensive package of resources that will help you launch your own online store from complete scratch. Be sure to grab it before you leave!
Side Hustle #1 一 Start An Online Store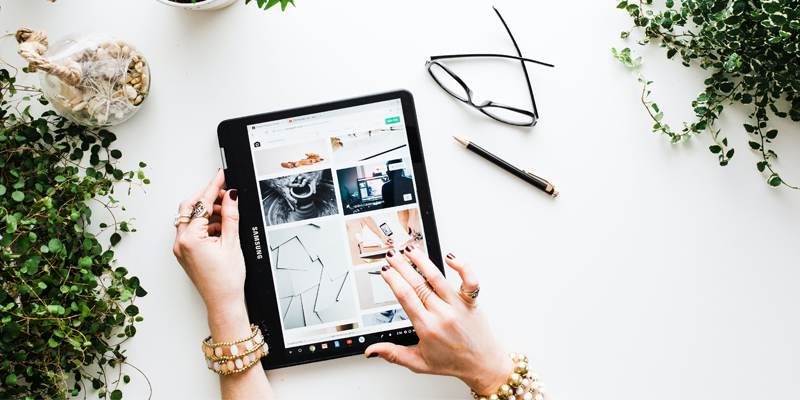 If you have 5-10 hours per week to spare, starting your own ecommerce store is one of the best side hustles to make money online. Today, more and more customers are shopping online and ecommerce is growing exponentially every year.
There are many advantages to running your own online store.
First off, you don't have to be physically present to make sales and a computer can take orders for you.
Starting your own online store is inexpensive and you can literally launch your own ecommerce website for free using a platform called Shift4Shop,
You also don't need to physically stock or ship your own products depending on the ecommerce business model that you choose.
For example, you can run a dropshipping store where you take orders online but your supplier carries inventory and ships your products to the end customer.
You can also source products directly from a wholesale vendor and sell them at a 100% markup.
Overall, starting your own online store is one of the fastest ways to make money online.
For example, I started Bumblebee Linens, a store that sells personalized wedding handkerchiefs online, and made over $100K in profit in my first year of business.
Today, this store generates 7 figures in income per year.
Running a successful ecommerce store requires that you choose profitable products to sell. The more you niche down, the more profitable your online store will be.
Podcast Episodes With Successful Online Store Owners
Tip: Use a tool like Long Tail Pro to discover what products people are searching for on Google. Then, sell the products that have the highest search volume with the least amount of competition. Here's a list of private label manufacturers you can use to make your products.
Best side hustle for: Women who are self-motivated, resilient, and have good communication skills.
Side Hustle #2 一 Start A Dropshipping Store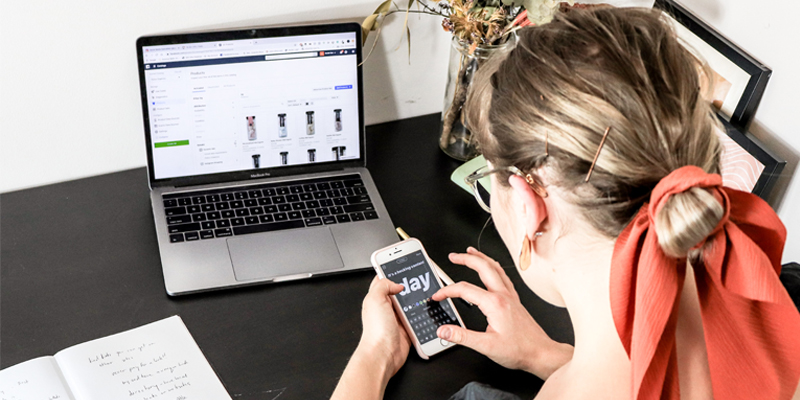 Dropshipping is an ecommerce business model where you sell products online, and your supplier takes care of packing and shipping orders directly to your customers.
The startup costs are low as you don't have to invest in inventory and your only responsibility is marketing your products and handling customer service.
Dropshipping can be a good side hustle if you want to sell online with very little capital. You can make money selling products in almost any niche as long as you market your products well.
There are thousands of women entrepreneurs who make 6 to 7 figures dropshipping.
Podcast Episodes With Successful Dropshippers
Tip: Use this list of dropshipping suppliers to quickly find suppliers for your online store.
Best side hustle for: Enterprising women with limited capital to start their own business.
Side Hustle #3 一 Sell Designs on RedBubble and Society6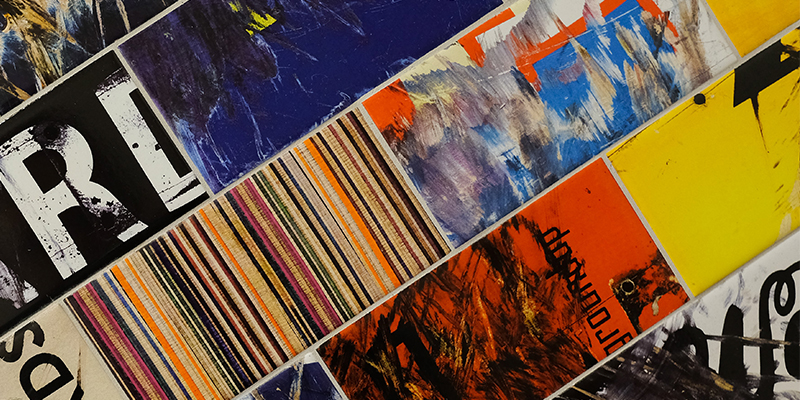 If you're a creative person or an artist, then selling your own designs or online prints is a lucrative side hustle you can run from home.
Print-on-demand companies like Redbubble and Society6 make it easy for you to upload your designs for free and reach a large audience of buyers.
When a customer buys a product with your design, print on demand companies print and ship orders to the end customer and you don't have to do a thing.
When a sale is made, you keep the difference between your selling price and the cost of goods. Typically, print on demand margins are between 8% to 15%.
The best part about print on demand is that the start up costs are minimal. In fact, my 9 and 11 year old kids started their own print on demand tshirt business for less than $3.
They use a print on demand company called Printful to sell their designs on shirts, mugs, home goods and more!
Selling your own designs can be an excellent passive income source as you don't have to actively produce or ship your own products.
For example, Terra Dime made $60,000 in her first 6 months selling on Etsy using Printify to create her own custom shirts.
Podcast Episodes With Successful POD Store Owners
Tip: Stay active on social media to keep up with the latest design trends.
Best side hustle for: Women who love to make trendy designs and want an ecommerce store without the headache of managing inventory.
Side Hustle #4 一 Start Blogging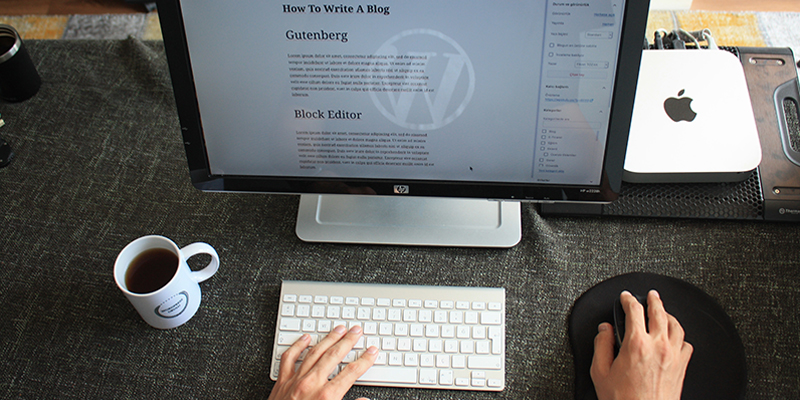 Blogging is one of the best and least expensive side hustles for women who want to work from home. If you enjoy writing, blogging can be a great source of passive income once you build up a steady email list of readers.
While you can start a blog for as little as $3/month, the ramp up time for making money with a blog will take at least a year. However, once your blog attracts a few thousand visitors per month, you can make money by displaying ads and joining an affiliate marketing program.
In addition, you can monetize your blog by selling online courses, running a membership site or selling your own merchandise.
The fundamental skill you must learn to run a successful blog is Search Engine Optimization (SEO). By ranking your posts on Google based on what people are searching for, you can attract free organic traffic from the search engines.
Some of the most successful bloggers I know started blogging as a side hustle and quit their jobs once their blogging income took off.
For example, I started MyWifeQuitHerJob.com while working a full-time job as an electrical engineer. And while it took me about 3 years to generate my first 100K, I now earn over a million dollars per year sharing tips on ecommerce and how to start an online store.
Podcast Episodes With Successful Bloggers
Tip: Pick a niche with money-making potential like personal finance, business, parenting, time management or DIY home organization and decor. But make sure you're passionate about the topic or know enough to write endlessly about your niche.
Best side hustle for: Women who love to write and provide value, but don't need an immediate source of income.
Side Hustle #5 一 Sell Handmade Products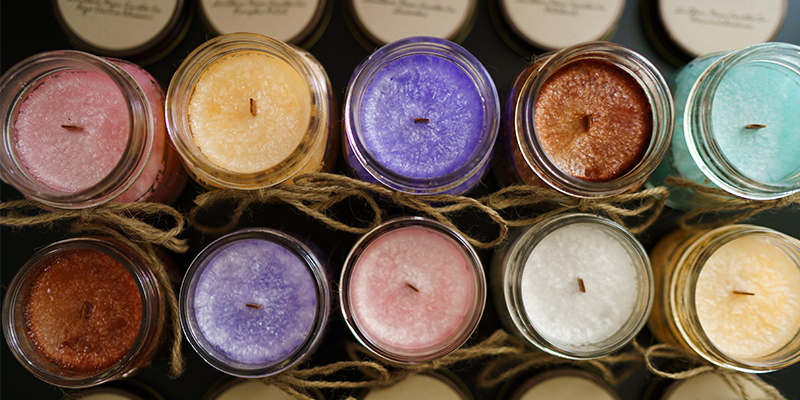 Selling handmade products and crafts is a great way to create an extra source of income. In fact, the demand for handmade crafts such as candles, jewelry, and soaps has increased so much in recent years that many people have successfully turned their hobby into a 7 figure business.
If you are willing to personalize your handmade goods, you can charge an even higher premium for custom made products.
The easiest way to sell your own handmade products is to list them on marketplaces like Etsy and Amazon Handmade. Because Etsy and Amazon have large built in audiences, you can instantly reach millions of potential buyers.
Then, once you've made a name for yourself, you can create your own ecommerce website and build a brand. When customers buy through your website instead of a marketplace, you save on commission fees and you get to keep your customer's contact info.
For example, Joel Cherrico, a student in my Create A Profitable Online Store Course makes 6 figures selling his own custom thrown pottery on his own website. Click here to listen to Joel's podcast interview.
Tip: Read this article for a full list of the most popular crafts to sell.
Best side hustle for: Women who love art and have a knack for creating beautiful designs.
Side Hustle #6 一 Start A YouTube Channel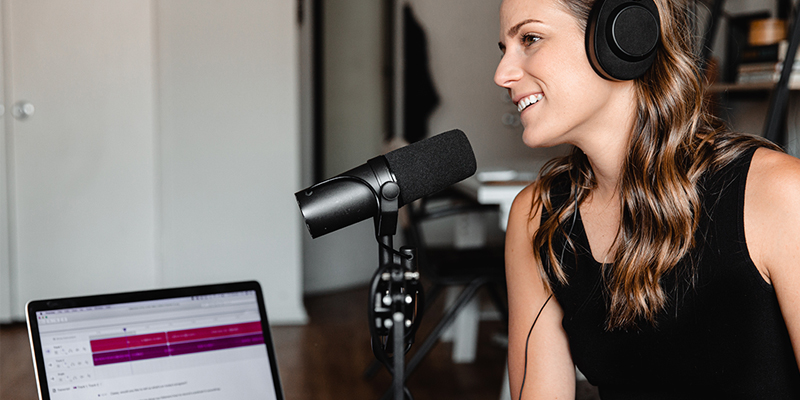 Starting a YouTube channel can be a lucrative side hustle if you enjoy making videos and are comfortable on camera. Right now, YouTube is the second-most popular social media platform in the world and there are many different ways to monetize your audience.
Similar to blogging, the ramp up time to making significant income is long because it takes time to build an audience. But if you publish consistently for at least a year, you can make some serious money.
Your goal when starting a YouTube channel is to publish videos on a regular schedule so that the YouTube algorithm can learn your audience and recommend your videos to new users who subscribe to your channel.
To be successful on YouTube, you must learn YouTube SEO which entails writing engaging titles and descriptions with keywords and adding tags to help the algorithm understand the context of your content.
The primary way YouTubers make money is through ads, channel memberships, sponsorships, and selling merchandise.
For example, I've been running my ecommerce YouTube channel for about 2 years now and it makes roughly $84,000 per year on just display ads.
If you factor in course sales and affiliate revenue, I make over $250,000 per year from my YouTube channel overall.
The best formula for success on YouTube is to just be yourself, stand out from the crowd and publish at least 1 video per week.
Podcast Episodes With Successful YouTubers
Tip: Choice a niche with more money making potential like personal finance or business and create tutorial videos. "How to" videos get a lot of clicks, so if you know how to solve an essential problem, you can make a lot of money. The average advertising payout is $3 per 1,000 video views but lucrative topics such as finance can pay $80 per 1000 video views or more!
Best side hustle for: Entrepreneurial, patient, and creative women who don't mind being on camera. The YouTube algorithm favors consistency you should post on a set schedule and stick with it.
Side Hustle #7 一 Resell On Online Marketplaces Like Amazon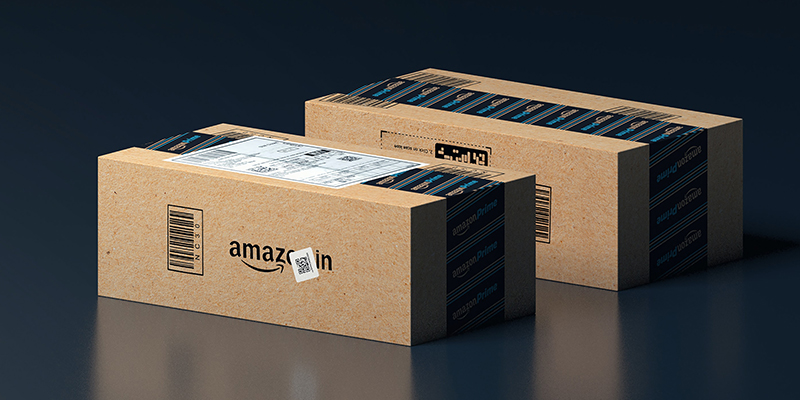 Reselling on Amazon is when you purchase low-priced products from retailers and wholesalers and resell them at a higher price on Amazon.
You can also resell your merchandise on other platforms like Facebook Marketplace, and eBay but Amazon is by far the largest and most lucrative marketplace.
The simplest way to resell on Amazon is through retail arbitrage. Retail Arbitrage is when you buy discounted or clearance products from thrift shops, outlet malls, liquidation stores, AliExpress and list them on Amazon at a markup.
If you don't want to deal with inventory or shipping and fulfillment, you can use a service like Fulfillment by Amazon, where Amazon stocks, packs, and ships items to the end customer on your behalf.
The best part about reselling on Amazon is that you can run this side hustle from the comfort of your home.
Although reselling is not a scalable ecommerce business model, you can easily make up to $100k per year if you are diligent. Also, retail or online arbitrage is a great way to learn how to start selling online before you create your own private label products.
Podcast Episodes With Successful Amazon Resellers
Tip: Optimize product listings through Amazon SEO by incorporating relevant keywords in titles and descriptions. Add informational bullet points to highlight the features of the product.
Best side hustle for: Women who love to shop and find great deals.
Side Hustle #8 一 Become A Virtual Assistant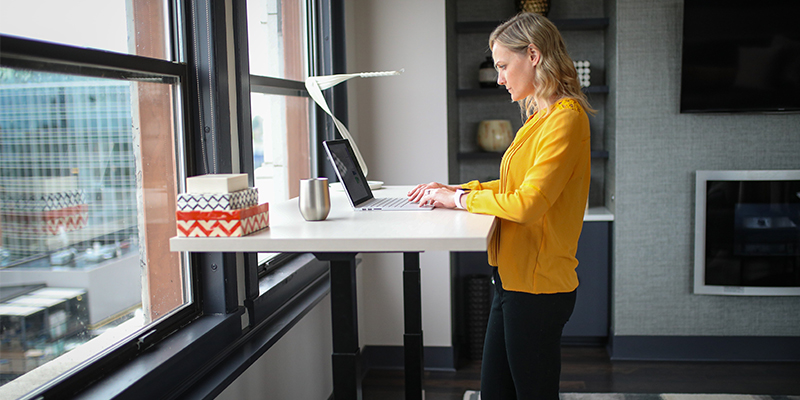 A virtual assistant (VA) provides online assistance to individuals and businesses. VA tasks include replying to emails, scheduling meetings, and providing customer service.
The required skillset for a virtual assistant depends on the industry. For example, a content marketing VA might be in charge of scheduling articles, creating content, or managing blogs.
Specialized VAs are high in demand and earn anywhere between $20 to $40 an hour.
For example, Mary Marsh worked as a part-time VA for 2 years before starting a VA business that now makes $790K a year.
Working as a VA allows you to set your working hours and gives you the flexibility to work from any location. Like Mary, once you create a name for yourself, you can start a business and train other VAs to work for you.
Tip: Use social media platforms like Linkedin and Twitter to find clients. Join Facebook groups for VAs to connect with other VAs.
Best side hustle for: Women who are detail-oriented, self-disciplined, and good at managing time.
Side Hustle #9 一 Proofread/Edit Articles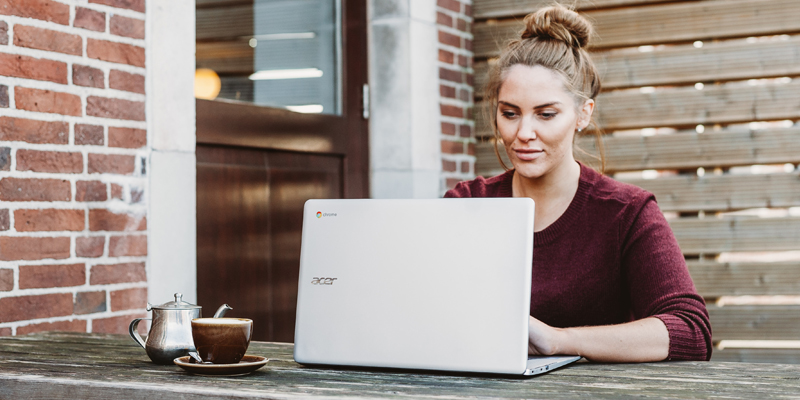 Proofreading is a skill that is in high demand, pays well and can be performed from the comforts of your own home. Businesses require proofreaders and editors to correct grammatical errors and improve content flow before a document is published online.
As a proofreader, your main clients will be authors, bloggers, and businesses that send emails, newsletters, and publish blog posts.
As an editor, you must ensure that the content is clear, credible, and error-free prior to publication. If you love to read and have a great eye for detail, editing articles can be a great side hustle.
New editors are typically paid $15 to $20 an hour, but the pay largely depends on the niche.
For example, Caitlin Pyle earned $43,000 in her first year proofreading legal transcripts, working 20 hours a week. Her average pay was $40 an hour.
The best part about being a proofreader is that you get to choose your working hours.
Tip: Take a free SEO writing course to beef up your resume.
Best side hustle for: Women with a degree in English, writing, journalism, or the niche they are interested in. Having said that, anyone can be an editor, but the pay will be lower without a degree or industry experience.
Side Hustle #10 一 Teach Online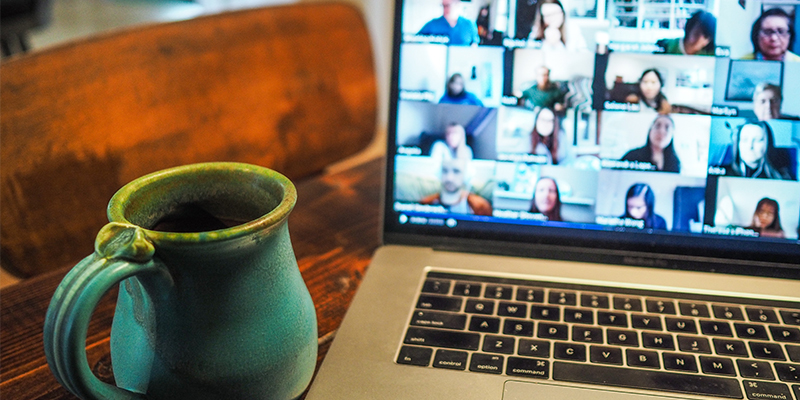 Since the pandemic, the demand for online learning has grown exponentially and online tutoring is an excellent opportunity for women or stay at home moms who love to teach.
To find students online, you can use education services like VIPKid, Outschool, Preply, and Skooli.
In addition to standard subjects like math and science, education companies like Skooli also give teachers a platform to teach life skills like finance, cooking, and even how to code in Python or Javascript.
There are literally an infinite number of subjects you can teach online.
To obtain clients, you can advertise your services on local Facebook mom groups but your opportunities are not limited to any specific geographical area.
For example, there's a high demand for US English teachers in China and other non-native English-speaking countries. The time difference between the US and other countries allows you to have a day job and schedule online classes later in the evening or at night.
Tip: Get certifications to improve your resume. Some companies require you to have a bachelor's degree and TEFL certification.
Best side hustle for: Women who love teaching kids and want to work from home.
Side Hustle #11 一 Become A Resume Writer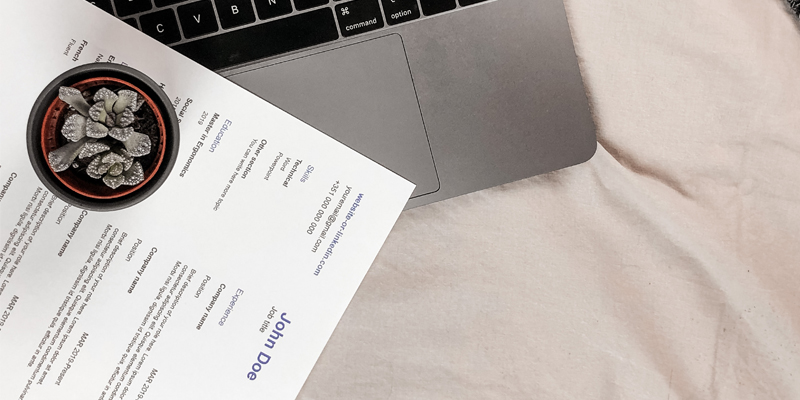 Resume writing is a high demand side hustle because people are switching jobs today more than ever before.
Writing resumes requires basic writing skills and a knack for creating an attractive client profile. If you have an eye for detail and the ability to present information in a concise and appealing manner, then writing resumes on the side can be a lucrative side hustle.
Resume writers typically charge $100 to $400 per resume. For example, Charmaine Pocek has made over $1 million on Fiverr by writing resumes on the side.
But the downside to choosing resume writing as your side hustle is that there are few repeat customers. As a result, you'll need to constantly find new clients to generate consistent work.
Tip: Besides applying for work on freelancing platforms like Fiverr and Upwork, you can also find clients on Facebook and Reddit.
Best side hustle for: Women who don't mind working with clients and putting themselves out there on marketplaces like Fiverr and Upwork.
Side Hustle #12 一 Sell An Online Course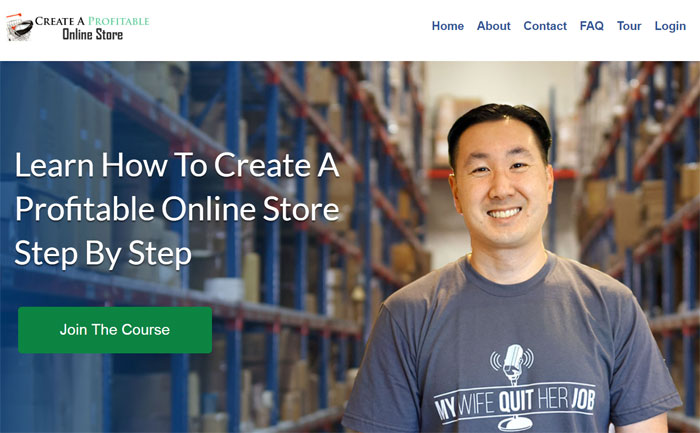 Selling an online course can be a great source of passive income if you build an audience of people who want to learn from you.
Ideally, you should choose a topic that you love and fully understand. For example, I teach an online course on how to start an online store because I've been running my own 7 figure shop for the past 15 years.
The best part about selling an online course is that your sales are infinitely scalable. You simply have to research, structure, and film your online course once and you can sell as many copies as you want.
Click here for a list of tools you need to run an online course membership site.
While you can list your courses on online marketplaces like Kajabi and Teachable, the most effective way to sell an online course is by giving away the majority of your knowledge for free via live webinars and social media.
By paying it forward and openly demonstrating your knowledge online for free, people will want to pay to get access to you directly.
For example, Kat Norton started creating Tik Tok videos on how to use Microsoft Excel. Once her videos became a hit with her audience, she started selling online courses and now makes 7 figures doing this full time. Click here to listen to her podcast episode
MyWifeQuitHerJob.com is another 7 figure business that sells ecommerce courses.
Tip: Break up your content into short, concise videos so your students don't get bogged down by information overload. Creating interactive courses with both text and video content will help your students retain information better.
Best side hustle for: Women who are subject matter experts on topics with a large audience base.
Side Hustle #13 一 Become A Home Organizer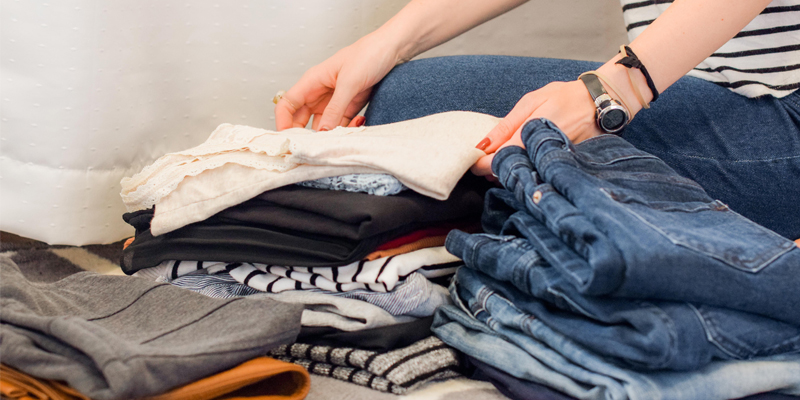 Organizing and decluttering has become a huge business ever since the Netflix series 一 Tidying Up with Marie Kondo went viral.
If you enjoy home organization, you can start a side hustle by providing home services such as organizing closets, cupboards, and kitchens on marketplaces like TaskRabbit or Craigslist.
The best part about home organization is that there's no widely accepted licensing requirements for organizers. As a result, anyone with organizational skills can start working in the field. And the pay is great too.
For example, Tova Weinstock makes $150 an hour organizing closets and packing/unpacking during a move.
Becoming a home organizer is an excellent side hustle because the startup costs are low and you don't need to invest in any cleaning products.
Start by doing small jobs for family and friends, soliciting testimonials and creating an online portfolio of your work. Then, advertise locally on Facebook groups and Instagram to attract new clients.
Tip: Create videos on how to declutter or store products, clothing, toys, and books on social media platforms like YouTube and Instagram.
Best side hustle for: Women who love meeting new people and solving problems.
Side Hustle #14 一 Walk Dogs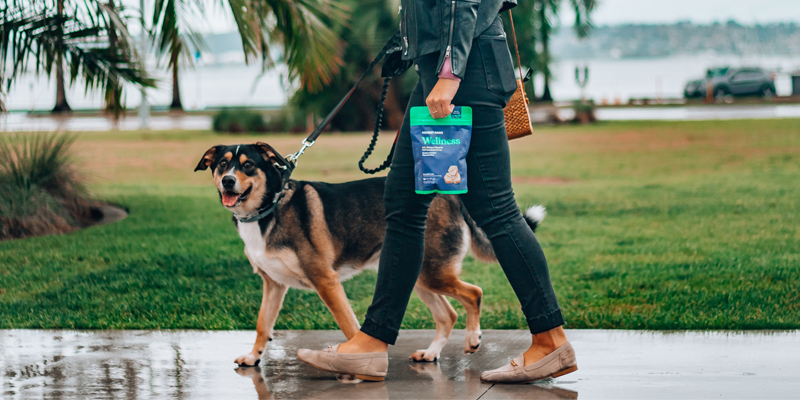 Walking dogs can be one of the best side hustles for women who love dogs. To attract dog walking gigs, you can advertise locally or hang out at dog parks to get your first clients.
Apps like Rover and Wag also make it easy for dog walkers to connect with pet owners. The best part about dog walking is that your working hours are early in the morning or late in the evening, so you can fit this side hustle around your day job.
A dog walker makes $15 to $25 an hour which isn't bad. But this business can be easily scaled by hiring additional dog walkers. For example, Ryan Stewart started as a dog walker and now makes $100K+ with his dog walking business.
Tip: Employ and train more dog walkers once you've created a name for yourself in your community. Publish pictures of your clients (with their permission) on your Instagram page to earn more followers. You can then get into affiliate marketing once you've gained a sizable following.
Best side hustle for: Women who love dogs and long walks.
Side Hustle #15 一 Become A Local Guide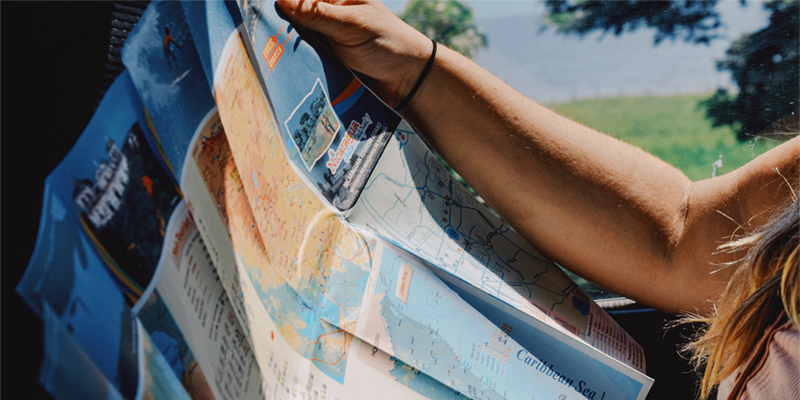 A local guide leads and guides tourists to popular destinations and recommends the best places to shop, eat, and relax.
You can host a local food tour, nature walks, or teach meditation on a hilltop as a local guide. The earning potential can be substantial if you learn how to market yourself well on social media.
Local guides charge anywhere from $25 to $100 per hour depending on the experience. For example, Dylan of DylansTours.com hosts an electric bike tour in San Francisco for $100 per person.
Tip: Create a unique tour experience and your business will grow naturally via word of mouth. As you become more popular, raise your prices!
Best side hustle for: Women who live in a touristy area and love to engage with new people.
Side Hustle #16 一 Do Small Delivery Jobs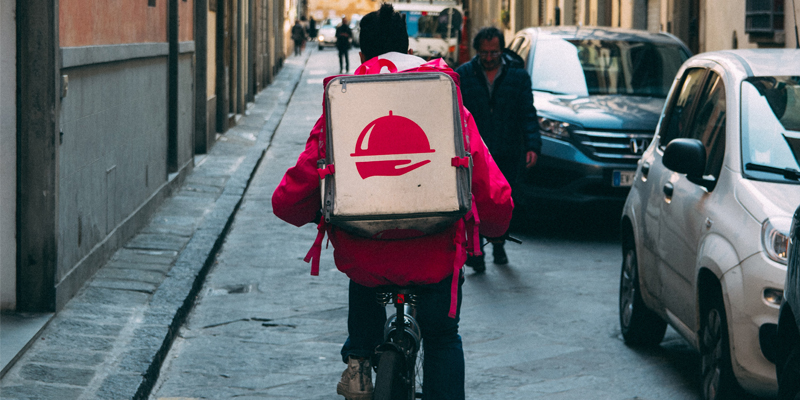 Doing delivery gigs is one of the easiest ways to earn money on the side. Popular side hustles for women include working as couriers, food delivery drivers, and delivering groceries.
Finding delivery jobs is easy thanks to services like DoorDash, Postmates and UberEats which have a low barrier to entry. The earning potential for these services is typically in the $14-20 per hour range.
The best part is that you set your own hours and areas for deliveries. You can even pick and choose which delivery jobs to take. However, doing delivery gigs can be physically taxing and potentially dangerous depending on where you live.
Tip: Work within a small radius and park near a busy restaurant to save on time and fuel.
Best side hustle for: Women with reliable transportation who want a side gig for less than two to three hours a day.
Side Hustle #17 一 Bake And Sell Custom Cookies And Treats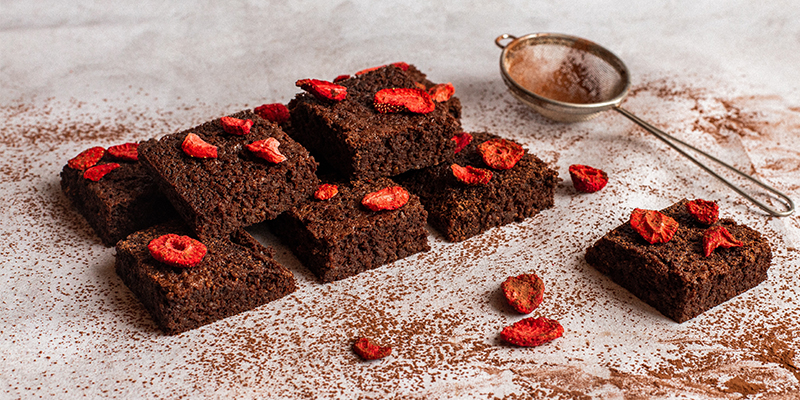 If you love baking, you can turn your hobby into a side hustle by selling handmade cookies and treats. You can take custom orders and sell cookie packs for special occasions, events, or holidays.
Most likely, you already own your own baking equipment and the raw materials are inexpensive so you can start this side hustle for cheap.
By focusing only on custom orders, you can plan your hours and control your schedule. Over time, if your products are delicious, you will naturally attract customers via word of mouth.
For example, Andrea Cowart makes $600 to $2000 a month on the side with custom cookie orders while working full time for a media company.
Tip: Join local Facebook groups to advertise your treats. If you're open to shipping your cookies nationwide, use Pinterest 一 where 7 in 10 users are women, to generate leads for your business.
Best side hustle for: Women who love to bake and don't mind doing physical work after their day job.
Ready To Start A Side Hustle?
When starting any side hustle, you need to love what you're doing and have the skills to follow through. Besides the benefit of earning extra cash, starting a side hustle will allow you to develop new skills and build your own brand.
More importantly, you are giving yourself an opportunity to make life changing money. Most successful entrepreneurs that I know started their business as a side hustle which eventually became a full time gig.
But you have to give yourself a chance. If you want to achieve true financial independence, you need to start a side hustle today. Thanks to the internet, you can start a side hustle from the comfort of your home for very little money.
Choose any one of the side hustles for women I've listed above and build an extra income source today.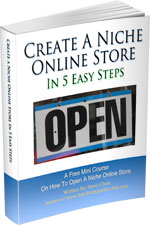 Ready To Get Serious About Starting An Online Business?
If you are really considering starting your own online business, then you have to check out my free mini course on How To Create A Niche Online Store In 5 Easy Steps.
In this 6 day mini course, I reveal the steps that my wife and I took to earn 100 thousand dollars in the span of just a year. Best of all, it's free and you'll receive weekly ecommerce tips and strategies!
Note: This post above may contain affiliate links, which means that I may receive a commission if you make a purchase when clicking a link. Please consult our privacy policy for more information.
Related Posts In Making Money
About Steve Chou

Steve Chou is a highly recognized influencer in the ecommerce space and has taught thousands of students how to effectively sell physical products online over at ProfitableOnlineStore.com. 

His blog, MyWifeQuitHerJob.com, has been featured in Forbes, Inc, The New York Times,  Entrepreneur and MSNBC.  

He's also a contributing author for BigCommerce, Klaviyo, ManyChat, Printful, Privy, CXL, Ecommerce Fuel, GlockApps, Privy, Social Media Examiner, Web Designer Depot, Sumo and other leading business publications.

In addition, he runs a popular ecommerce podcast, My Wife Quit Her Job, which is a top 25 marketing show on all of Apple Podcasts. 

To stay up to date with all of the latest ecommerce trends, Steve runs a 7 figure ecommerce store, BumblebeeLinens.com, with his wife and puts on an annual ecommerce conference called The Sellers Summit.  

Steve carries both a bachelors and a masters degree in electrical engineering from Stanford University. Despite majoring in electrical engineering, he spent a good portion of his graduate education studying entrepreneurship and the mechanics of running small businesses.