If you're looking to create a profitable, long term ecommerce business, then Amazon retail arbitrage is probably not the answer.
But if you don't have a large budget, then retail arbitrage can be a great way to make some quick cash and learn how to sell on Amazon at the same time.
The best part about retail arbitrage is that if you enjoy shopping and finding bargains, then you can flip the deals you find at retail stores like Marshalls, TJ Maxx, Big Lots etc… on Amazon for a profit.
On the surface, retail arbitrage is straightforward. All you have to do is buy cheap products at retail stores from the clearance section and sell them on Amazon at a higher price.
But when you dig a little deeper, retail arbitrage has several pitfalls that you need to be aware of in order to not lose money.
This guide will teach you how to get started with retail arbitrage along with the pros and cons of this ecommerce business model.
Get My Free Mini Course On How To Start A Successful Ecommerce Store
Are you interested in creating a strong, defensible brand for your products? If so, I put together a comprehensive package of resources that will help you launch your own online store from complete scratch. Be sure to grab it before you leave!
What Is Retail Arbitrage?
Retail arbitrage is the act of buying inexpensive or clearance products from a retail store and then selling them for a higher price on marketplaces like Ebay or Amazon.
Most sellers prefer Amazon retail arbitrage because you can easily take advantage of price differences between retail stores in your area and Amazon.
Here's an example of retail arbitrage in action.
In 1995, Tickle Me Elmo dolls became the hottest selling toy in the world and they were in extremely short supply.
Even though the toy only cost $30, retail arbitragers would buy and sell Tickle Me Elmo dolls for more than $1,000 on secondary marketplaces like Ebay and Amazon.
Is Retail Arbitrage Legal?
Retail arbitrage is 100% legal. Retailers can not legally prevent a consumer from reselling their products as long as the merchandise was legally acquired.
As a result, you CAN sell popular name brand products like Lego, Sony, and Apple online. And, you do NOT need permission or a special license to do so.
If you browse the listings on both Amazon and Ebay, you'll find that there are many sellers selling other people's brands.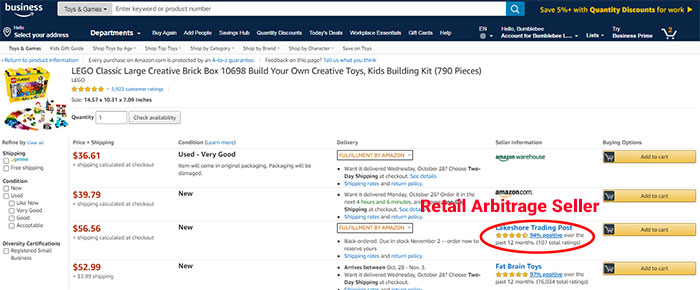 A significant number of products offered on Amazon and Ebay are not sold from the same retail store where the seller originally purchased the item. Most of these sellers are not buying their products wholesale either.
In fact, the legality of retail arbitrage was tried in the US Supreme Court who ultimately ruled that retailers cannot stop anyone from selling their products if their merchandise is legally acquired.
Overall, you are allowed to sell any legally purchased merchandise online, but when it comes to selling on Amazon and Ebay, you must obey their rules.
Is Retail Arbitrage Allowed On Amazon?
Amazon's policy allows both retail and online arbitrage merchants to sell on their platform as long as the product can be legally resold and is in good condition.
As a result, Amazon is not getting rid of retail arbitrage anytime soon.
However, Amazon has made it much more difficult for retail arbitrage sellers to list their products online in recent years.
For example, Amazon may require express approval from the manufacturer in order to allow you to sell on their platform.
Certain brands such as Nike and Lego do not allow other sellers to resell their products on Amazon without their permission.
In addition, Amazon may ask you for sales receipts from authorized suppliers before they allow you to sell certain products.
How Much Can You Make With Retail Arbitrage?
Successful retail arbitrage sellers can make over $100k per year. In general, a good ROI with retail arbitrage is between 10-30%.
The main problem with retail arbitrage is that you are limited by the amount of time you have to physically shop for products to sell.
However, if you can scale and outsource product acquisition, then you can make a million dollars or more.
For example, Ryan Grant makes 7 figures with retail arbitrage by employing a team of shoppers to scour the clearance section of department stores.
How Much Does It Cost To Start Retail Arbitrage On Amazon?
You can start a retail arbitrage business for as little as $100. Because you are buying clearance items in small quantities, the amount of upfront investment is extremely low.
On Amazon, it costs $0.99 per item sold with a free individual sellers account. But once you make over 40 sales per month, you can pay $39.99 for a professional sellers account and have this fee waived.
Amazon also charges marketplace and fulfillment fees which you don't have to pay until you make a sale.
How Retail Arbitrage Works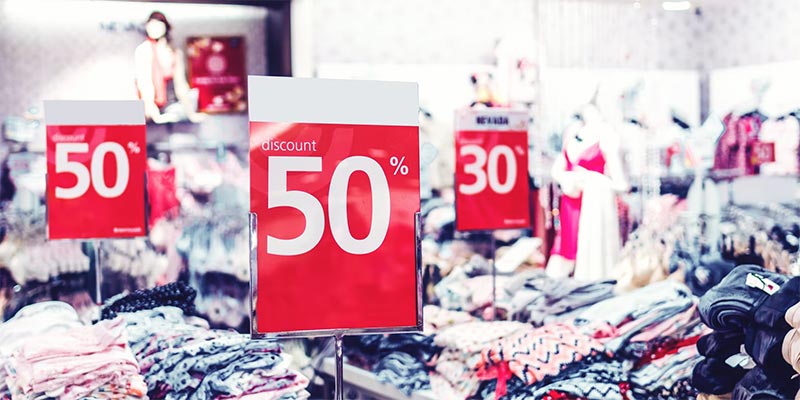 Here's how retail arbitrage works.
You buy a product from a retail store that sells for significantly lower than the market price on Amazon or Ebay.
You list the item on Ebay or Amazon FBA at a 3X or higher markup.
You pocket the difference between your cost and the selling price minus marketplace fees when your item is sold.
Most retail arbitrage sellers shop the clearance items at retail shops and are always on the hunt for discrepancies in prices across large marketplaces like Amazon or Ebay.
Retail Arbitrage Requirements
There are very few requirements to get started with retail arbitrage.
You do not need an LLC or corporation for retail arbitrage and you can start with as little as $100.
Here are the minimum requirements.
Business email address
Internationally chargeable credit card
Government ID
Tax information
Phone number
A bank account to deposit your money from Amazon sales
How To Get Started With Retail Arbitrage
In order to get started with retail arbitrage on Amazon, you need to follow these steps in order to make a profit.
Sign up for an Amazon sellers account
Go shopping and find products to sell on Amazon
Check prices on Amazon to make sure you can make a profit
Check for Amazon restrictions for the products you want to sell
Look for extra coupons to boost your margins
Check the product's sales velocity
Send your products to Amazon FBA
Step 1: Sign Up For An Amazon Sellers Account

When you first start, you should sign up for an Amazon individual sellers account which is free.
An individual sellers account will allow you to list products on Amazon but you will be charged an extra 99 cent fee on top of Amazon's typical 15% fee for every product sold.
Once you exceed 40 sales per month, you should upgrade to an Amazon professional sellers account which costs $39.99/month.
With an Amazon professional sellers account, the 99 cent fee is waived and you get access to additional selling tools for your account.
Step 2: Go Shopping To Find Products To Sell On Amazon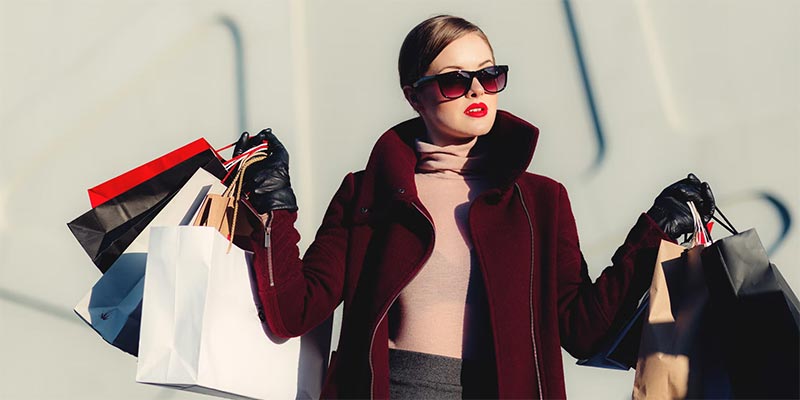 Finding great deals is the hardest part about making money with retail arbitrage.
Unless you know where to find bargains, you won't be able to make a profit with this ecommerce business model.
Here are a list of places to find great deals for retail arbitrage.
Thrift Stores – Thrift stores often sell new and gently used clothing and household items at rock bottom prices. Most thrift stores don't charge over $5 for most clothing items.
Department Store Clearance Racks – Department stores like Nordstrom and Macys must clear out all merchandise at the end of a season by drastically marking them down. For example, you can expect heavy discounts for summer goods once autumn rolls around.
Walmart or Target Clearance Sales – Walmart and Target traditionally advertise low prices on their products. But during clearance sales, their prices are often the lowest you can find anywhere. If you shop at Walmart, look for stacks of merchandise in the aisles that are heavily marked down.
CostCo or Sam's Club – Shopping at warehouses like Costco and Sam's Club requires an annual paid membership but you can't beat their prices. Like any other store, CostCo and Sam's Club occasionally run clearance sales where you'll be able to find extremely low prices.
Ebay – By monitoring Ebay, you can almost always find an auction for a product at drastically reduced prices compared to Amazon and vice versa. Take advantage of these price differences to make a profit.
Dollar Stores – Dollar stores often sell products for $1 that are selling at retail prices on Amazon.
Outlet Malls – Large retailers send their excess goods to outlet stores to be sold at clearance prices. If there's an outlet mall in your area, you can visit a bunch of outlet stores in a single trip to find some great deals.
Liquidation Stores – Amazon return pallets are large chunks of Amazon returns that are sold sight unseen to any seller willing to buy in bulk. Liquidation stores like BULQ, Liquidation.com and 888Lots.com will sell you random lots of liquidated merchandise at rock bottom prices.
Here are the most popular stores retail arbitrage sellers shop at for bargains.
Walmart
Target
Kohls
Lowes
Home Depot
Best Buy
Big Lots
TJ Maxx
Trader Joe's
Staples
Office Depot
Marshalls
Step 3: Calculate Your Profit Potential
Once you find a potential product to sell on Amazon, the next step is to look up the sales for that product using a tool like Jungle Scout
Jungle Scout will give you sales rank information for any product sold on Amazon including average selling price and monthly sales revenue.
Jungle Scout will also provide you with historical sales data so you can determine whether a product is worth selling on Amazon.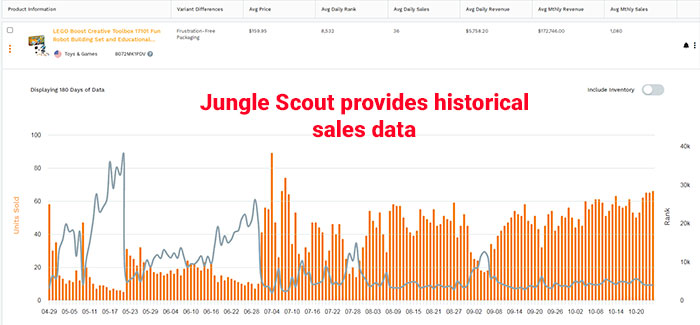 If you can find a product that you can markup 3X with a good track record of sales, then it might be worth selling.
Why a 3X markup? It's because Amazon charges high selling fees for the privilege of selling on their platform.
For every sale made, Amazon takes a 15% cut of your sales. If you fulfill your order with Amazon FBA, your FBA fees will usually amount to another 15-20%.
All told, Amazon takes approximately a third of your revenue whenever you make a sale.
With a 3X markup, you get to keep 33%, Amazon takes 33% and your goods cost 33%.
Read this for more information about Amazon FBA fees.
You also need to be aware that prices on Amazon change constantly. Sometimes, the Amazon price for your product can drop all of a sudden which will kill your profits.
To find the optimal time to list your products, use a tool like Keepa to keep you alerted of price drops and increases on any product you choose to monitor on Amazon.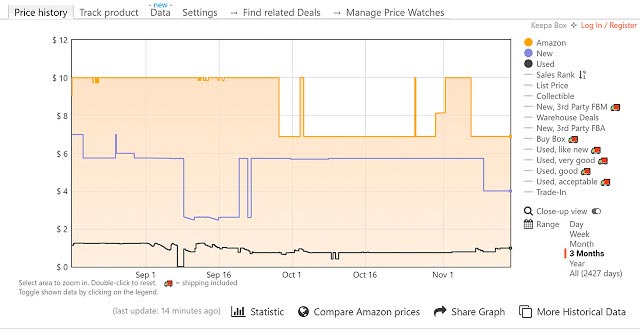 Keepa will also provide you with detailed price history charts for every product sold on Amazon. Some products may be seasonal so you'll want to check a product's sales history before making a purchase.
You can also use the free Amazon seller app to research retail arbitrage products but you will not get historical sales data or trends by default.
With the Amazon seller app, you must look at the Amazon sales rank or BSR to approximate the relative sales of your product compared to other listings.
Use of the Amazon seller app requires a free Amazon seller account.
Step 4: Check For Amazon Selling Restrictions
Before you can list a product for sale on Amazon, you must check for product restrictions using the Amazon Seller App or the CheckPermissions Chrome Extension.
Simply download the Amazon Seller app to your phone and perform a search for the product you want to sell.
If you see a green checkmark next to "Selling Eligibility", you are allowed to sell this product on Amazon.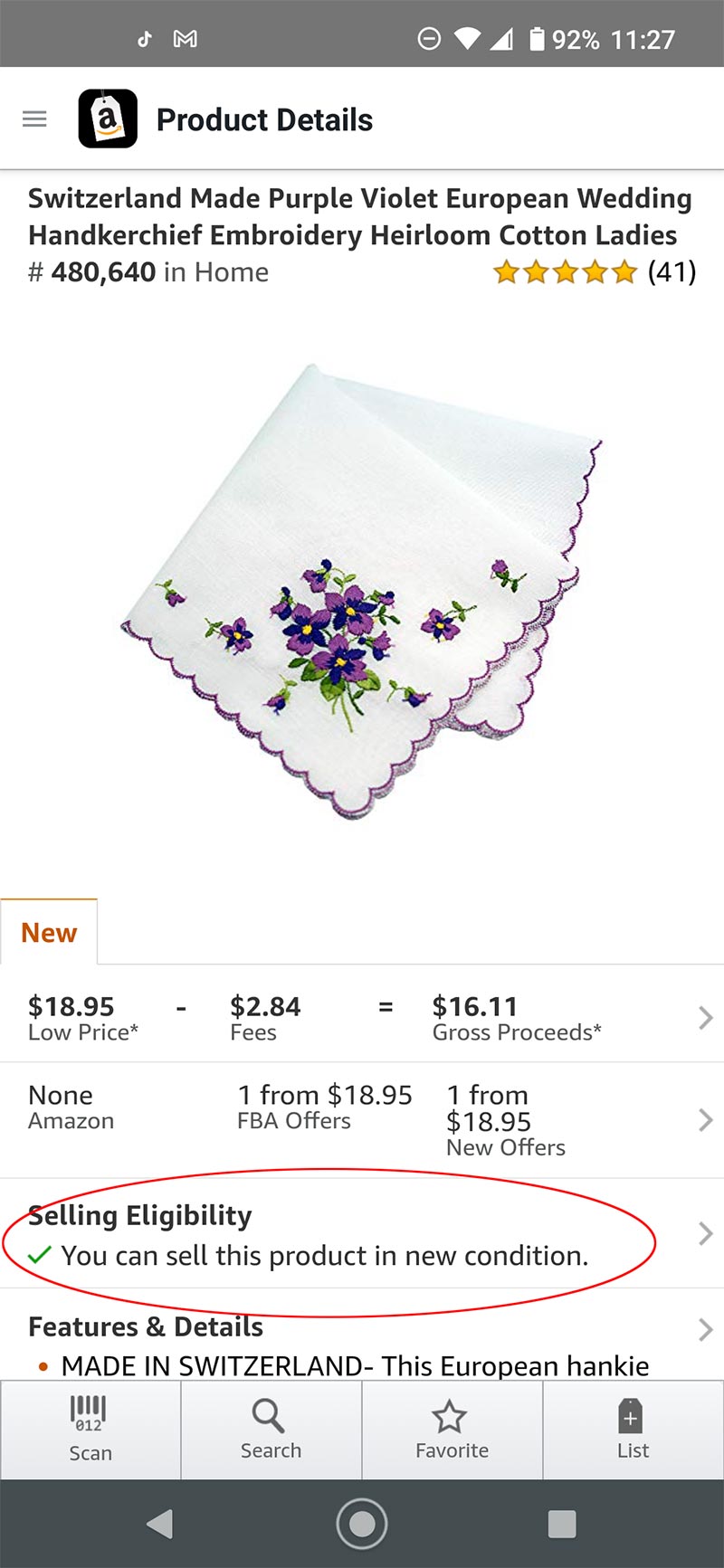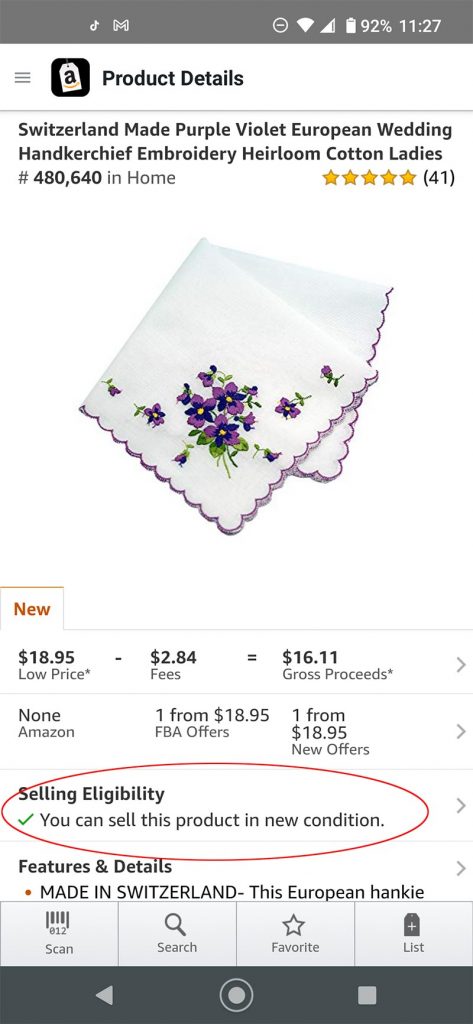 Step 5: Look For Coupons
Many retailers offer coupons which can be stacked on top of the great deals you find in the clearance section.
For example, Bed Bath & Beyond always gives out 20% coupons that can be used to boost your ROI.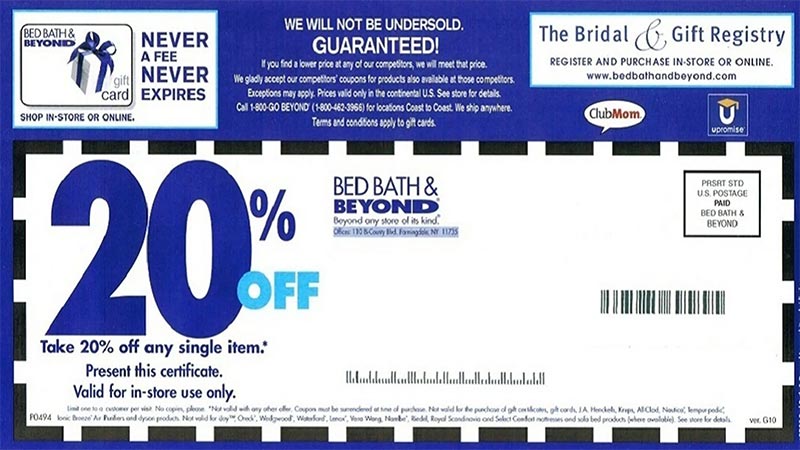 Overall, you should join the email lists of as many retail stores as you can find so that you receive their deals and promotions as soon as they are launched.
There are also online deal sites like RetailMeNot that constantly post coupons for large retail shops.
Step 6: Check The Sales Velocity For Your Product
Just because you find a great deal doesn't necessarily mean that your product will sell on Amazon. If you choose an item that doesn't have high sales velocity, then you could be stuck with unsold inventory.
As a result, you should use a tool like Jungle Scout to check how well your product is selling on Amazon.
Jungle Scout is a extension of the Chrome browser that allows you to research how much revenue any product is generating on Amazon.
You can also look up a product's sales history to check for seasonality and recent volume of sales.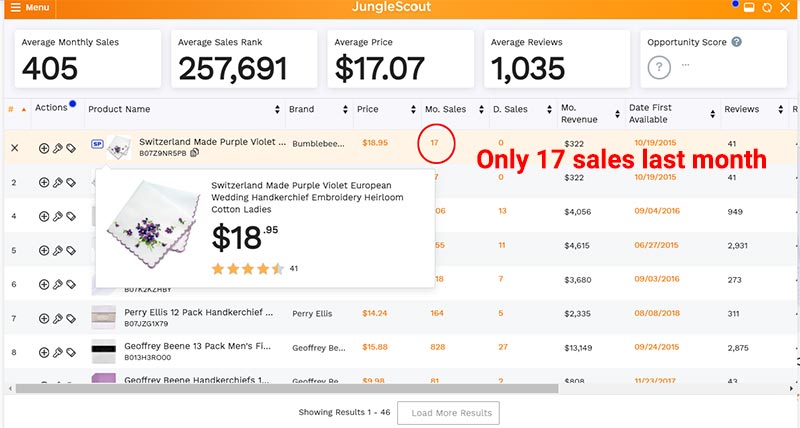 Ideally, you want to sell a product that yields at least 3000 units per month.
Step 7: Send The Products To Amazon FBA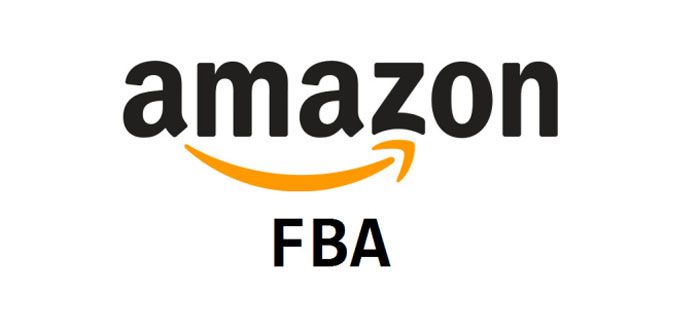 If your product checks all of the boxes for a profitable retail arbitrage product, the final step is to ship your product to an Amazon fulfillment center.
It's important to note that you don't have to use Amazon FBA to fulfill your orders. But Amazon FBA allows you to have the Amazon Prime badge which gives customers free 2 day shipping.
The Amazon Prime badge will also increase your conversion rate roughly 3X compared to merchant fulfilled listings.
Overall, the cost of Amazon Prime is very reasonable and most retail arbitrage sellers use Amazon FBA to avoid inventory and fulfillment.
Is Retail Arbitrage Worth It?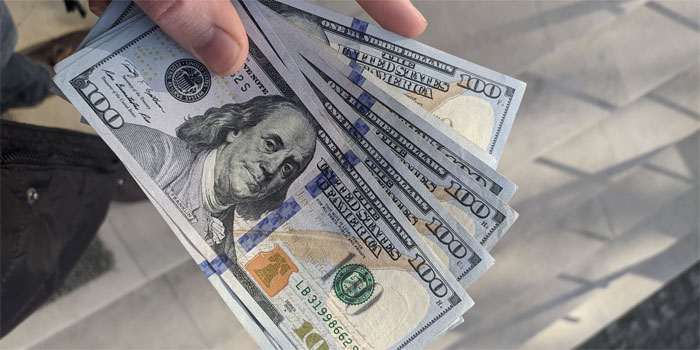 Retail arbitrage is 100% worth it if you want to make a side income and learn how to sell on Amazon at the same time.
You can definitely make money with retail arbitrage but your income is limited by the number of hours in a day you can shop for goods.
Below is a hypothetical example of how much profit you can make for a given sale.
Let's say you buy a product for $10 on clearance at Target and then sell it for $30 on Amazon. Do you get to pocket the whole $20 of profit? The answer is no!
The reason is because Amazon charges fees for the privilege of selling on their platform.
In order to be successful selling retail arbitrage on Amazon, most sellers use Amazon FBA to avoid holding inventory and to outsource fulfillment and customer service.
Here's how Amazon FBA works.
You sign up for an Amazon seller account over at https://sellercentral.amazon.com.
You send your goods directly to Amazon's warehouse at discounted shipping rates
Amazon automatically ships your product to the end customer after an item is sold
Amazon handles all of the customer service
However, Amazon FBA comes at a cost.
First off, Amazon takes a 15% cut of your sales right off the top. And if you choose to use Amazon FBA, the FBA fees will usually amount to another 15-20%.
All told, Amazon takes approximately a third of your revenue whenever you make a sale.
As a result, in order to be successful selling retail arbitrage on Amazon, you must be able to markup your goods at least 3X! This way, your product costs you a third, Amazon takes a third and you get to keep a third.
For example, if find a cheap widget in the clearance section of Target for $10, you better be able to sell it for $30 on Amazon, otherwise you won't make much money at all.
In our hypothetical example earlier, you would make roughly $10 in profit from a $30 sale.
With these numbers in mind, you absolutely can make money with retail arbitrage on Amazon, but it's going to be tough to consistently find clearance items that you can markup 300%.
The Advantages Of Retail Arbitrage
The beauty of retail arbitrage lies in its simplicity. Anyone can start selling online with practically no start up costs and no technical experience.
Here are the main advantages of retail arbitrage on Amazon.
Getting set up is quick and easy – All you need is an free Amazon seller account. Then, you must buy products in local retail stores and list them online. There's no setup required, no website needed and no marketing whatsoever. You don't even have to take any product photos.
Low up front cost – Retail arbitrage is an extremely low risk way to sell online. You can sell as few or as many products as you want and your only upfront cost is the price of your goods.
Great for learning – Retail arbitrage is often a good starting point for a new Amazon seller who wants to learn how to sell on Amazon or Ebay before selling their own private label products.
The Disadvantages Of Retail Arbitrage
Even though retail arbitrage is easy to start, it will never make you life changing money and is unsustainable in the long run.
The primary problem with retail arbitrage on Amazon is that you are at the mercy of 2 opposing forces, the retailers where you source your products and marketplaces like Amazon and Ebay.
The retailers control your product supply and the prices you can buy your goods. Meanwhile, Amazon and Ebay control your selling platform and can even prevent you from listing a product for sale altogether!
Here are the main disadvantages of retail arbitrage on Amazon.
You don't control your product supply
You don't control pricing or margins
You can't easily scale
Amazon can ban certain brands and products
You can't get repeat business
You Don't Control Your Product Supply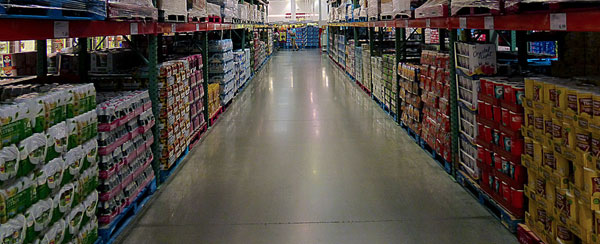 I've been selling online for over 13 years with my ecommerce store over at Bumblebee Linens. We sell handkerchiefs and linens under our own private label brand and we have many wholesale suppliers who keep our inventory flowing from month to month.
Over time, we've developed strong relationships with our vendors and we have full control over our supply chain. This means that we don't have to physically go hunting for new deals everyday like a retail arbitrage seller.
When we're about to run out of inventory for a particular SKU, we simply place another order and it arrives at our doorstep.
With retail arbitrage sourcing, you have zero control over your retail arbitrage products or your inventory. Once you've sold out of a product, you have to physically go shopping again for more inventory.
And if your local retail store no longer carries your product? You're out of luck.
You Don't Control Your Pricing Or Your Margins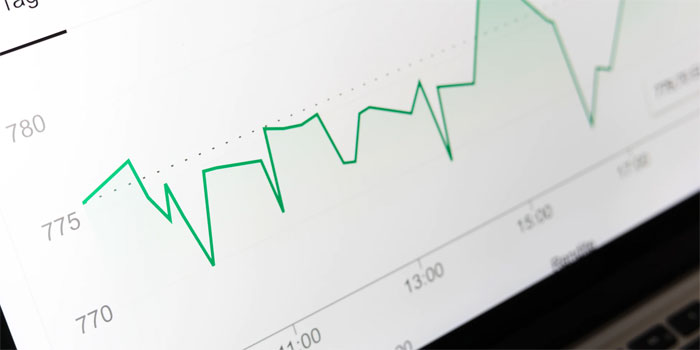 When you source your products from a factory or distributor, you own your product and you have a fixed cost of goods. This gives you the ability to set prices and control your margins.
For example, because I own my own brand at Bumblebee Linens, I can set my prices however I want and no one can comparison shop because I'm the only seller of my products.
When you do retail arbitrage however, you are selling someone else's product and there are likely hundreds of other sellers offering the exact same item. As a result, you have less control over pricing and profit margin because you don't own the brand.
A retail arbitrage seller will never get the lowest price for their goods either.
Because you are buying your products from retail stores, you are already paying more than the wholesale cost. As a result, you are at a pricing disadvantage compared to a traditional retailer who buys their products wholesale to sell on Amazon.
Overall, when you don't have the lowest sourcing costs, you are at the mercy of other sellers and it's often a race to the bottom in terms of price.
Furthermore, your profit margin is further reduced by Amazon seller fees, storage fees and shipping costs.
Retail Arbitrage Is Not Scalable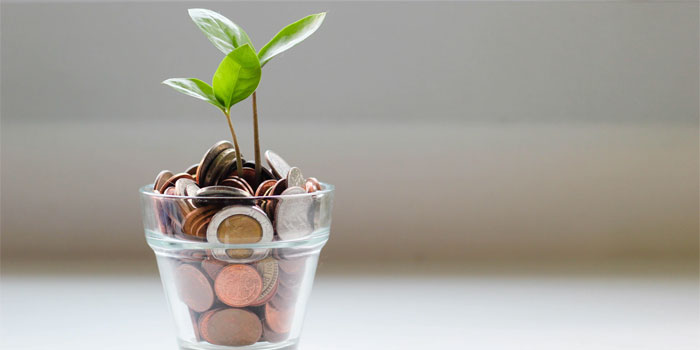 Retail arbitrage sellers must physically shop for their inventory and shopping takes a tremendous amount of time. Finding great products to sell via retail arbitrage is like running on a hamster wheel.
Once you're sold out, you have to go out and find more product which means physically driving to the store, getting a truck and bringing your products back to your house.
Successful retail arbitrage sellers often spend 40 hours per week shopping. Are they making a profit? Yes, but it's at the expense of their time.
If you want to make more money, you have to shop more and constantly find new deals. Personally, I would rather work a day job than shop all day long.
Amazon Can Ban You Or Prevent You From Selling

Amazon is constantly changing the rules and they can dictate what you are allowed to sell and when.
An acquaintance of mine once found a great deal on Nike shoes that he promptly listed on Amazon. But right around that time, Amazon started allowing big brands to stop other sellers from selling their products.
Unfortunately, Nike was one of those brands and as a result, he could not list his Nike shoes on Amazon and was stuck with a bunch of inventory that he could not sell.
Events like this happen all the time on Amazon. The truth is that Amazon does not like retail arbitrage sellers and has taken measures to reduce retail arbitrage on their platform.
Today, any large brand can prevent a secondhand Amazon seller from selling their products. Furthermore, many categories on Amazon are gated and require an invoice from an authorized distributor or wholesaler in order to sell on the platform.
Bottom line, you can't just sell anything that you find from retail stores. Amazon is cracking down on retail arbitrage sellers and will often ask you where you are getting your products from.
You Can't Get Repeat Business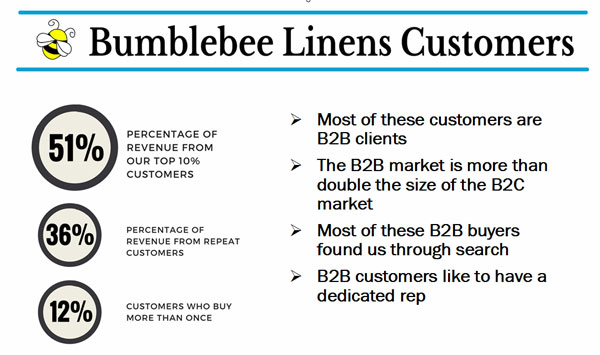 The nature of retail arbitrage is that you are constantly selling random, disparate products online. If a product you find in a store can make you money, then you sell it, period!
So what often happens is that you end up selling commodity items that can be found anywhere and you rarely sell the same product twice. Furthermore when you sell on Amazon, you don't receive any of your customers' information and you can not build a following.
But even if you do somehow manage to build an audience for your business, it's impossible to establish customer loyalty or repeat business because your inventory is completely random and not within your control.
For my online store (non retail arbitrage), repeat business makes up 36% of my revenue every single year. And our best customers provide a solid base of sales that we can easily expand upon from year to year.
With retail arbitrage, you are always fighting for new sales from ground zero.
Retail Arbitrage Alternatives
Retail arbitrage is not a good long term business model and with the amount of time that it takes to make money, you may as well keep your day job.
When it comes to selling physical products online, there are far better ecommerce business models to choose from that you can eventually grow to a 6,7 or even an 8 figure business.
With a retail arbitrage business, you will be lucky to hit 5 figures per year and it requires a tremendous amount of time that can be better utilized elsewhere.
Here's a list of ecommerce models that are superior to retail arbitrage in the order of highest to lowest in terms of sustainability.
Click on any of the links below and you'll find in depth tutorials on how each business model works.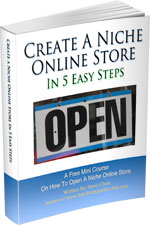 Ready To Get Serious About Starting An Online Business?
If you are really considering starting your own online business, then you have to check out my free mini course on How To Create A Niche Online Store In 5 Easy Steps.
In this 6 day mini course, I reveal the steps that my wife and I took to earn 100 thousand dollars in the span of just a year. Best of all, it's free and you'll receive weekly ecommerce tips and strategies!
Note: This post above may contain affiliate links, which means that I may receive a commission if you make a purchase when clicking a link. Please consult our privacy policy for more information.
Related Posts In Amazon Business Models
About Steve Chou

Steve Chou is a highly recognized influencer in the ecommerce space and has taught thousands of students how to effectively sell physical products online over at ProfitableOnlineStore.com. 

His blog, MyWifeQuitHerJob.com, has been featured in Forbes, Inc, The New York Times,  Entrepreneur and MSNBC.  

He's also a contributing author for BigCommerce, Klaviyo, ManyChat, Printful, Privy, CXL, Ecommerce Fuel, GlockApps, Privy, Social Media Examiner, Web Designer Depot, Sumo and other leading business publications.

In addition, he runs a popular ecommerce podcast, My Wife Quit Her Job, which is a top 25 marketing show on all of Apple Podcasts. 

To stay up to date with all of the latest ecommerce trends, Steve runs a 7 figure ecommerce store, BumblebeeLinens.com, with his wife and puts on an annual ecommerce conference called The Sellers Summit.  

Steve carries both a bachelors and a masters degree in electrical engineering from Stanford University. Despite majoring in electrical engineering, he spent a good portion of his graduate education studying entrepreneurship and the mechanics of running small businesses.