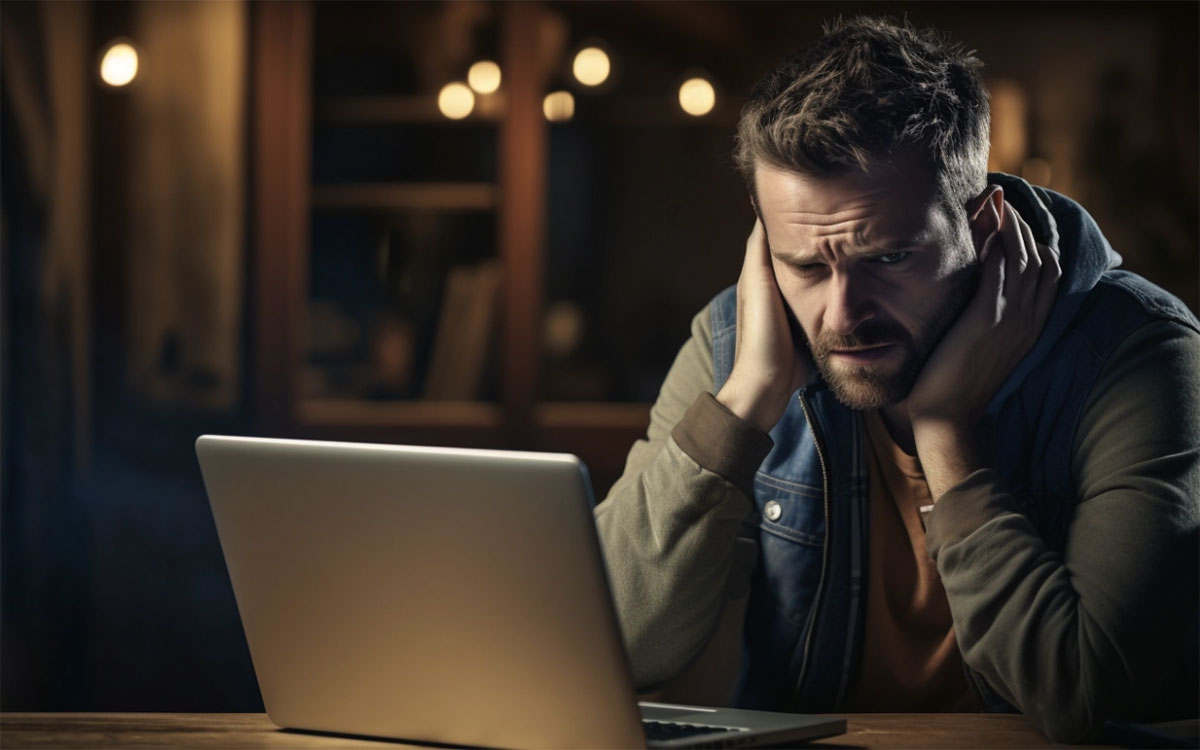 An Amazon automation scam involves agencies falsely promising six-figure profits in exchange for a share of your earnings. They claim they can manage every aspect of your business without you having to do anything.
But are any of these Amazon automation companies legit? Or are they all scams?
In this post, I'll share everything you need to know about Amazon automation, including ways to automate your Amazon store, common scam tactics, and how to protect yourself from getting ripped off.
Get My Free Mini Course On How To Start A Successful Ecommerce Store
Are you interested in creating a strong, defensible brand for your products? If so, I put together a comprehensive package of resources that will help you launch your own online store from complete scratch. Be sure to grab it before you leave!
What Is Amazon Automation?
Amazon automation is where a specialized agency or software automates the operations and tasks associated with running an Amazon business for a fee.
There are two popular methods for Amazon store automation:
Hire An Amazon Automation Agency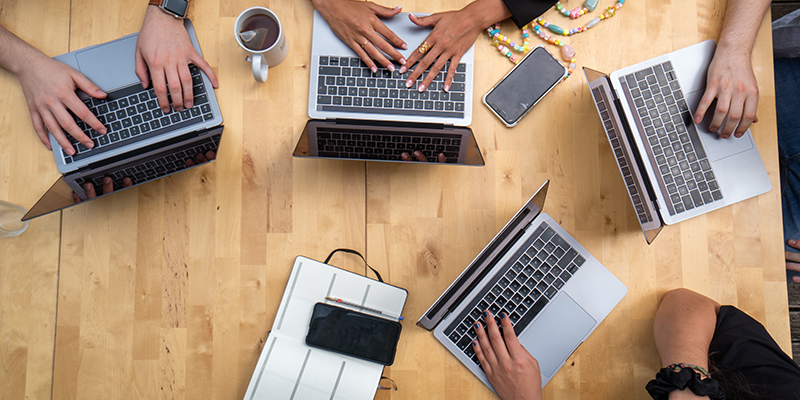 An Amazon automation agency is a specialist agency that provides a 100% turnkey service for Amazon sellers.
The agency creates, operates, and manages an Amazon store on behalf of the seller. This approach allows sellers to have their Amazon store grow completely hands-free without doing any work.
As the store owner, you are responsible for the initial setup costs. Once the store is up and running, you pay the automation agency a percentage of your sales or profits.
In this arrangement, you play the role of a financial investor, while the agency takes care of the operational work.
These Amazon store automation agencies typically claim to:
Research a niche and find high-demand, low-competition products
Negotiate with suppliers
Manage shipping from suppliers to Amazon or directly to the customer
Set up your Amazon account
Create and optimize your Amazon listings
Handle Amazon PPC campaigns
Manage the entire business operation
While this simplifies the process and reduces your workload, it can be expensive. The store is never entirely under your control and it operates based on the agency's terms.
In addition, relying on the agency can expose you to potential losses if the store's performance falls below expectations.
Although Amazon automation services may paint an optimistic picture of profitability, success is not guaranteed.
In short, "Amazon automation" is a gimmicky term used by agencies that run an Amazon store on your behalf.
Use Amazon Automation Software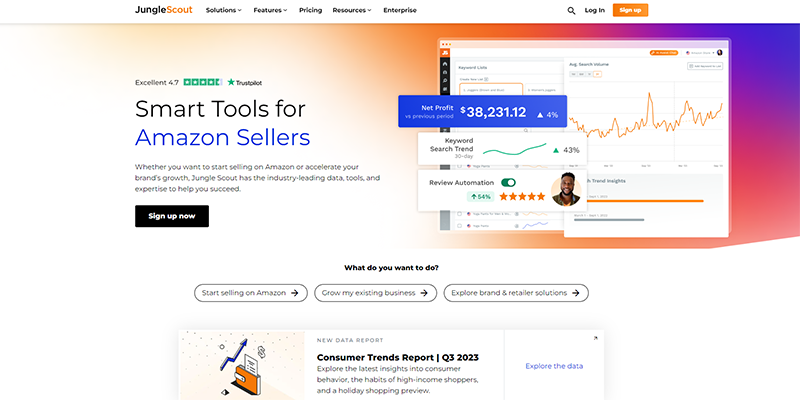 Amazon automation software involves using specialized software to automate repetitive tasks such as review generation, repricing and inventory tracking.
For example, the tool Jungle Scout offers a tool that automatically requests a review once a sale has been made.
Similarly, tools like Helium10 can help to automate the keyword bidding for your Amazon Sponsored Product Ads.
What Is The Amazon Automation Scam?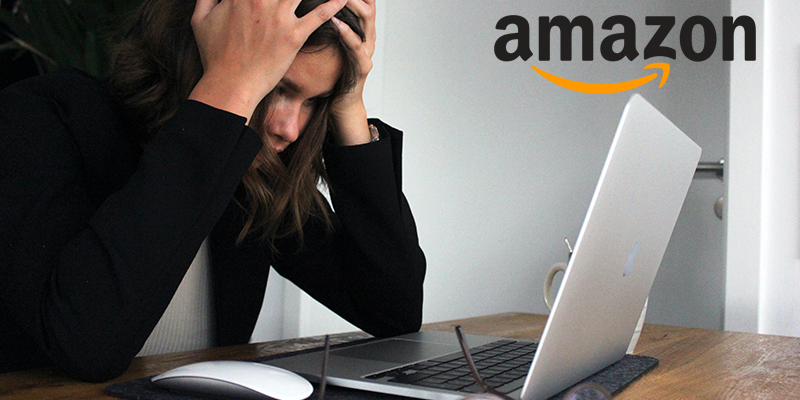 The term "Amazon automation scam" refers to agencies that claim to manage an Amazon store on behalf of an investor to generate passive income.
They lure sellers with promises of a profitable Amazon store, convincing them to invest a large amount in a fully managed store which ultimately results in financial losses for the seller.
Usually, the Amazon automation contract is drafted such that the agency is not held responsible if the seller's Amazon account is shut down due to unethical practices.
In this setup, the agency running the store is the only party guaranteed to profit, while the seller's money is at risk.
However, not all Amazon automation services are scams. But be aware of agencies that make bold claims of outsized returns on your initial investment.
If you come across an Amazon automation store agency that guarantees triple digit returns with their services, it's a red flag.
Success on Amazon can never be guaranteed, and when using an agency, your success heavily depends on their performance and your interests may not be aligned.
To make money, the profit they generate must cover setup costs and fulfill all payment obligations to the agency, all while ensuring your Amazon account remains in good standing.
Overall, be wary of any Amazon automation company that promises sellers a significant profit especially when it's your money at risk.
The Dangers Of Using Amazon Automation Services
There are many dangers to using an Amazon Automation service which include financial risk, conflicts of interest and risk of an account suspension.
Financial Risk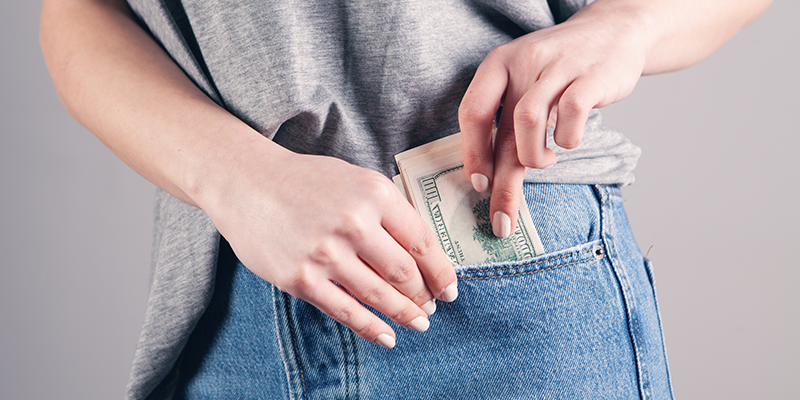 Many Amazon automation businesses have stringent sign-up terms and service agreements.
Typically, they require a large initial payment on the order of $30,000 to access their services. In addition, you must invest money to purchase inventory to sell on your account.
Starting any business requires an initial investment, but you need to evaluate the high upfront costs and decide for yourself if the risk is worth it.
The Agency's Earnings Aren't Linked To Your Profit
Amazon automation agencies make money regardless of your store's performance because you must pay a startup fee and a portion of your revenue, not profit.
Most Amazon automation agencies charge a 15% cut of your sales, but their contract may include additional fees, even if you're not profitable.
Dropshipping On Amazon Is Risky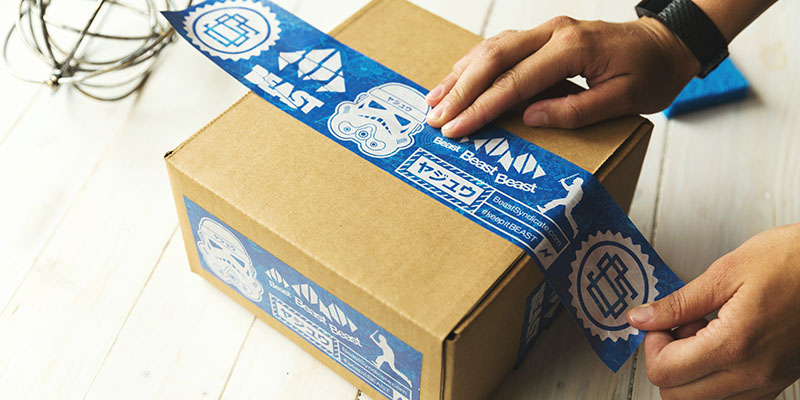 Many automation services use dropshipping as their fulfillment model, where they ask suppliers to ship orders directly to customers upon receiving an order on Amazon.
However, dropshipping on Amazon is risky due to their strict seller terms and conditions, which prioritize customer satisfaction.
Amazon explicitly states that purchasing products from another online retailer and having them shipped directly to customers without clear identification as the seller is strictly prohibited.
When using an Amazon automation agency, this rule may not always be followed, potentially leading to unintentional violations of Amazon's terms of service and the subsequent shutdown of your store.
Suspension Risk
One drawback of having someone else manage your business is that you may not always be fully informed about its operations.
If Amazon detects a breach of their terms and conditions, they can issue a warning, remove your listed products, or suspend your store.
If you face an Amazon suspension, it can take weeks or even months to get your account back.
Buy Box Competition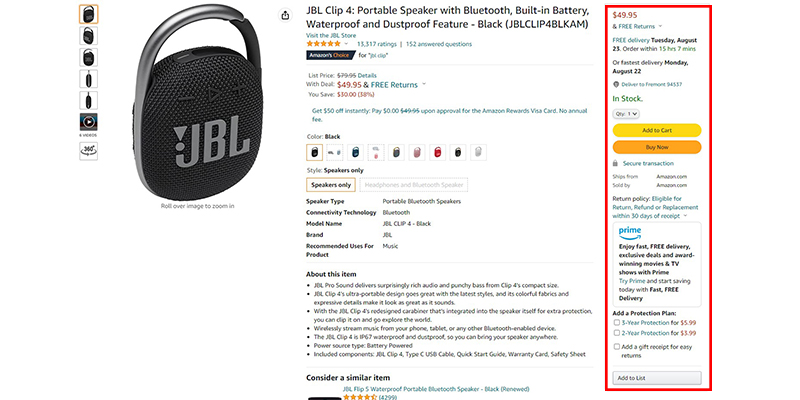 The Buy Box on Amazon is the prominent section on the right side of a product page, where customers can add a product to their cart with a single click. It includes bright yellow and orange buttons labeled "Add to Cart" and "Buy Now."
Other sellers offering the same product are grouped below the buy box in a less prominent section called "Other Sellers on Amazon."
Securing a spot in the Amazon Buy Box is required to make money. However, the competition for these spots is fierce, with Amazon typically favoring Fulfillment by Amazon (FBA) sellers over Fulfillment by Merchant (FBM) and dropshippers for the buy box.
Reduced Profit Margins
Because you must pay the Amazon automation agency a percentage of your revenue, you will experience lower profit margins.
Keep in mind that you must pay the Amazon automation agency a portion of your revenue regardless of profit so you might be generating sales but still lose money.
How To Spot An Amazon Automation Scam
To spot an Amazon automation scam, do your due diligence and research the agency's track record, testimonials, social media reviews, financial records, and stay skeptical.
Check Their Experience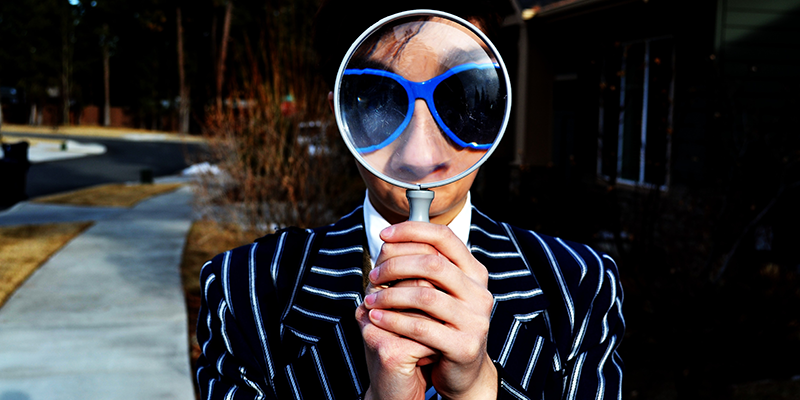 When researching Amazon automation services, check how long they have been operating and their level of expertise.
Be aware that past success does not necessarily lead to future gains.
Verify The Authenticity Of Testimonials
Testimonials can easily be faked. For example, agencies often pay affiliate marketers to post reviews on their Google My Business page or social media profiles.
Because fake reviews are so prevalent, check platforms like Reddit and X (formerly Twitter) for real user experiences.
Better yet, reach out and contact the testimonial subject directly and ask detailed questions about their products and sales.
Be Cautious About Signing An NDA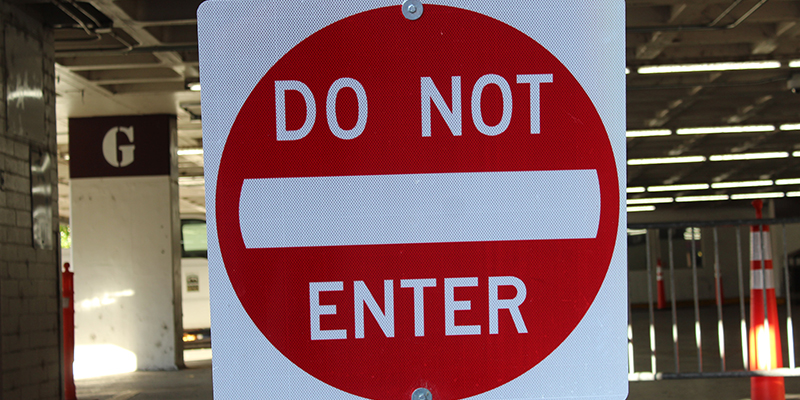 Non-Disclosure Agreements (NDAs) can serve legitimate purposes, particularly for safeguarding intellectual property. However, some Amazon automation agencies may request you to sign NDAs that restrict you from discussing your agreement.
While this isn't necessarily a red flag, it's essential to research and be cautious before committing to such an arrangement.
Some Amazon automation scam companies use NDAs to silence dissatisfied customers through intimidation.
Beware Of Agencies Promising Passive Income
Amazon automation scams often make unrealistic claims about passive income or guaranteed returns within a specific time frame.
However, success in any business always requires time, effort, and a solid strategy.
Although hiring an Amazon automation agency to do all the work may seem like a form of "passive income," they typically require a risky upfront investment.
In short, avoid any agency that guarantees immediate success.
Are Amazon Automation Courses A Scam?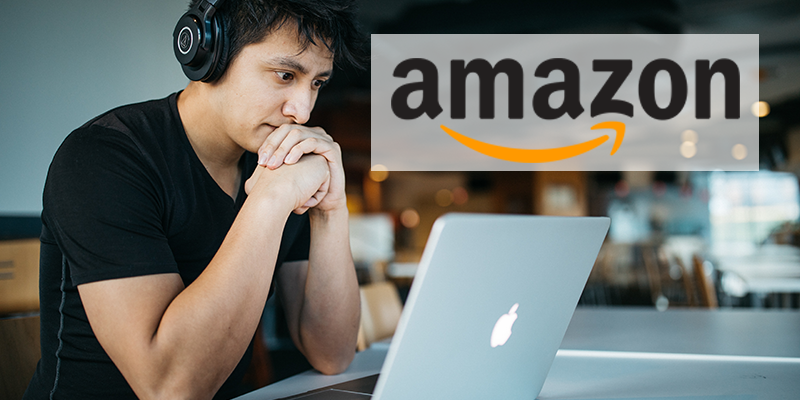 Amazon automation courses that guide you in selecting an agency to fully build and manage your Amazon business are generally a scam.
Since Amazon automation is inherently a risky business model, no reputable content creator would ever recommend it.
Self-proclaimed Amazon gurus trying to sell a dream on a turnkey cash-flowing business are scammy and should be avoided at all costs.
On the other hand, there are legitimate Amazon automation courses that focus on educating you about the methods required for growing and scaling an FBA business. Just make sure the instructor actually runs their own Amazon business.
Does Amazon Allow Automation?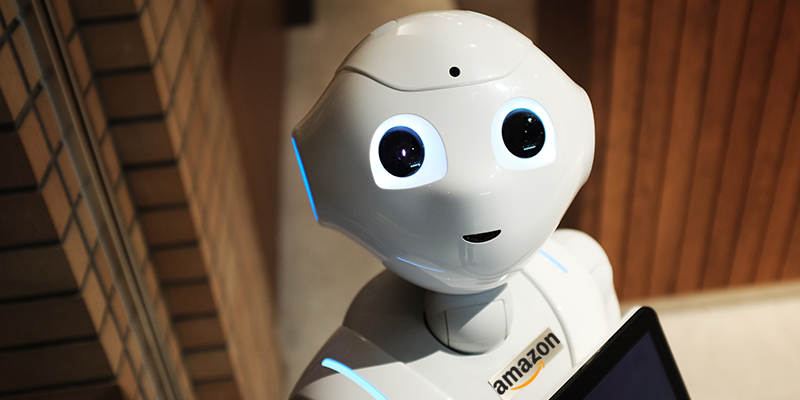 Amazon allows automation, and many businesses use automation tools to streamline various management tasks.
For example, Seller Labs offers software and services that automate email marketing and customer satisfaction strategies. As long as you adhere to Amazon's Terms of Service, automation is allowed.
What Are The Best Ways To Automate Your Own Amazon Business?
The best way to automate your own Amazon business is by using Amazon FBA , hiring a virtual assistant, and employing automation software.
Use Amazon FBA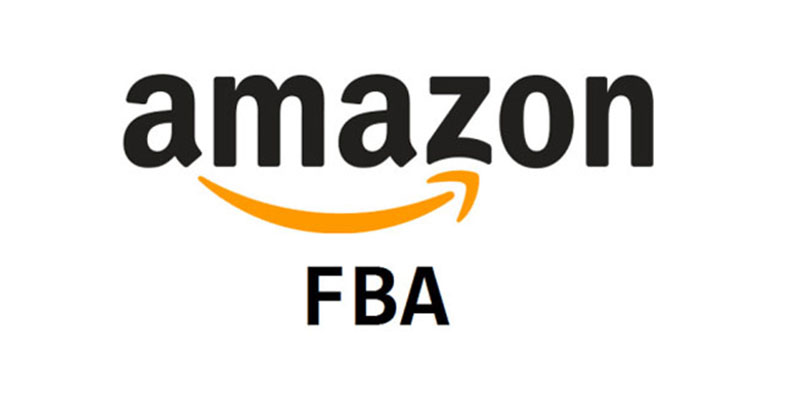 FBA allows you to sell on Amazon without storing or handling inventory. Amazon manages the entire fulfillment process, including picking, packing, shipping, and handling returns.
Although there are additional fees, FBA eliminates the need for your own warehouse space and simplifies inventory management.
Selling through FBA also enhances your visibility on Amazon, as Amazon prioritizes FBA sellers for the Buy Box.
The benefits make the investment worthwhile, as Amazon takes care of your order fulfillment tasks, allowing you to focus on other aspects of your business.
Hire A VA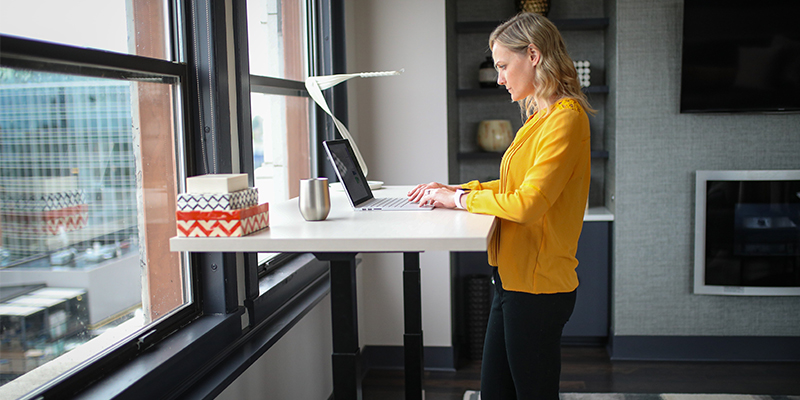 Hiring a virtual assistant (VA) is an excellent way to free up more time and efficiently manage your Amazon business.
A VA can assist you with various tasks, including product research, customer service, inventory management, Amazon review responses, listing optimization, keyword research, graphic design, social media, and managing Amazon PPC campaigns.
The advantage of working with a VA is that they work on an hourly basis, which is more effective and reduces overhead costs compared to full-time employees.
Use Software To Automate Repetitive Tasks
Using automation software is highly beneficial for sellers as it allows your team to multitask.
Here are some repetitive tasks you can automate using software:
Review Automation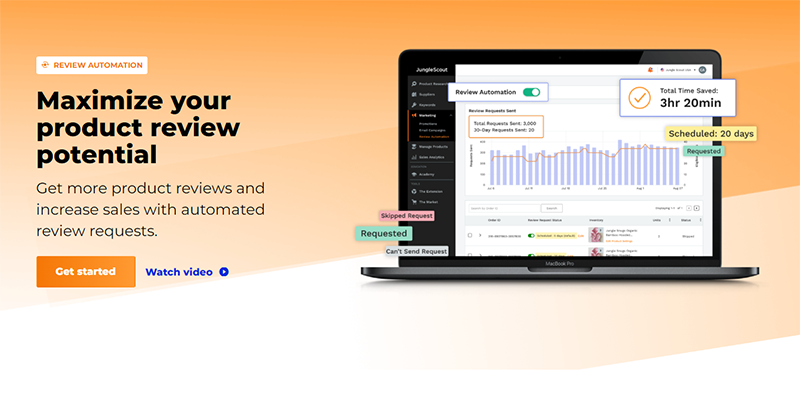 Getting product reviews on Amazon is a top priority for all sellers. One effective method is automating the review request process.
These software tools send automated Amazon-generated review request emails to customers after a purchase. Popular options include JungleScout, Helium10 and Feedback Genius.
Amazon PPC Advertising Automation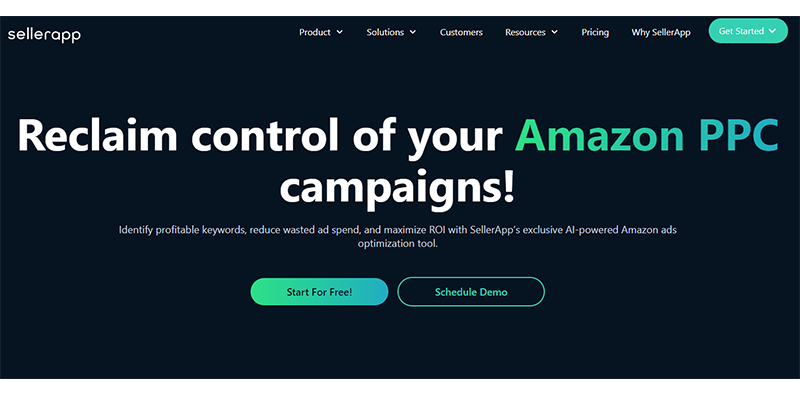 Automation tools can improve your advertising campaigns by programmatically making bid and keyword adjustments based on performance data, ensuring efficient use of your ad budget.
Some software solutions specializing in Amazon PPC advertising management include Helium 10 and PPC Ninja.
Profit Analysis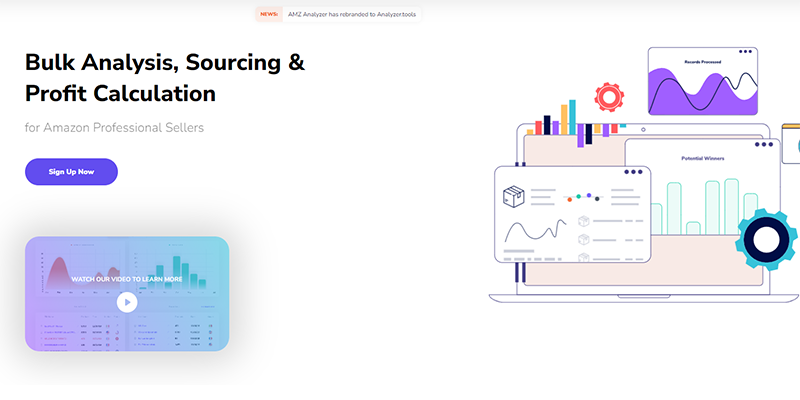 Profit analysis tools offer sellers in-depth data analysis, providing valuable insights into sales, profitability, and recommendations for improvement.
These tools present an overview of overall company performance, highlighting Amazon seller fees, overall profit, and suggestions for improvement.
Popular options include AMZ Analyzer, Sellerboard, HelloProfit, and Sales Analytics by Jungle Scout.
Is Amazon Automation Worth It?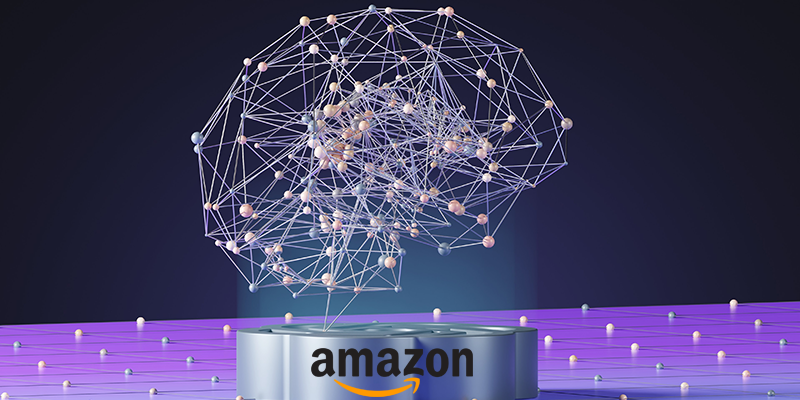 Hiring an Amazon automation agency to run your entire Amazon operation is almost never worth it and is not guaranteed to make you money.
While you can become a millionaire by selling on Amazon, it always requires dedication and hard work.
If you're looking to run an automated ecommerce business, Amazon FBA is an excellent starting point. You can focus your time on marketing and growing your business while Amazon handles the rest.
For new sellers, I recommend reading my beginner's guide on how to sell on Amazon.
Selling on Amazon can be profitable if you offer the right products and use effective strategies. There are no shortcuts and taking part in an Amazon automation scam will only lose you money.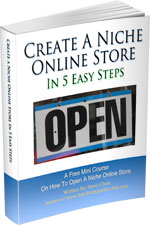 Ready To Get Serious About Starting An Online Business?
If you are really considering starting your own online business, then you have to check out my free mini course on How To Create A Niche Online Store In 5 Easy Steps.
In this 6 day mini course, I reveal the steps that my wife and I took to earn 100 thousand dollars in the span of just a year. Best of all, it's free and you'll receive weekly ecommerce tips and strategies!
Note: This post above may contain affiliate links, which means that I may receive a commission if you make a purchase when clicking a link. Please consult our privacy policy for more information.
Related Posts In Amazon Business Models
About Steve Chou

Steve Chou is a highly recognized influencer in the ecommerce space and has taught thousands of students how to effectively sell physical products online over at ProfitableOnlineStore.com. 

His blog, MyWifeQuitHerJob.com, has been featured in Forbes, Inc, The New York Times,  Entrepreneur and MSNBC.  

He's also a contributing author for BigCommerce, Klaviyo, ManyChat, Printful, Privy, CXL, Ecommerce Fuel, GlockApps, Privy, Social Media Examiner, Web Designer Depot, Sumo and other leading business publications.

In addition, he runs a popular ecommerce podcast, My Wife Quit Her Job, which is a top 25 marketing show on all of Apple Podcasts. 

To stay up to date with all of the latest ecommerce trends, Steve runs a 7 figure ecommerce store, BumblebeeLinens.com, with his wife and puts on an annual ecommerce conference called The Sellers Summit.  

Steve carries both a bachelors and a masters degree in electrical engineering from Stanford University. Despite majoring in electrical engineering, he spent a good portion of his graduate education studying entrepreneurship and the mechanics of running small businesses.