One of the biggest challenges with running an Amazon business is figuring out an inexpensive and efficient way to ship products from Alibaba to Amazon FBA.
Shipping from China to the US isn't as easy as printing and sticking a label on a carton. You must also understand the packaging requirements, labeling, palletizing, and how to find a reliable freight forwarder.
Each of these factors will affect the cost and shipping time required to ship from China to Amazon.
In this post, I compare the best ways to ship your products from Alibaba to Amazon FBA along with step by step instructions.
Get My Free Mini Course On How To Start A Successful Ecommerce Store
Are you interested in creating a strong, defensible brand for your products? If so, I put together a comprehensive package of resources that will help you launch your own online store from complete scratch. Be sure to grab it before you leave!
Can Alibaba Ship Direct To Amazon?

You can ship your products direct from Alibaba to Amazon which can save you both time and money.
However, shipping from Alibaba directly to Amazon may not be economical depending on…
Your Amazon Inventory Limits – New sellers may not be allowed to send bulk shipments to Amazon fulfillment centers.
Your Amazon Fulfillment Center Locations – Amazon may require you to send your inventory to multiple fulfillment centers which may be more expensive.
Here are the best ways to send your products from Alibaba to Amazon FBA depending on your situation.
Method #1: Ship Direct From Alibaba To Amazon FBA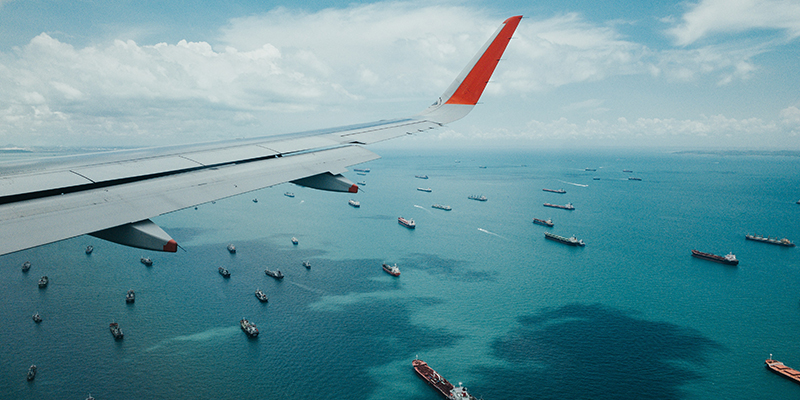 The fastest way to get your products into an Amazon fulfillment center is by having your Alibaba supplier ship your inventory directly to Amazon from your factory in China.
To avoid mistakes, you must give your supplier specific instructions on how to prepare your inventory for Amazon FBA which includes following Amazon's labeling requirements and packing specifications.
Most Alibaba verified suppliers are familiar with Amazon's requirements. But you must coordinate with your China wholesale supplier to make sure all of your products are prepped correctly.
If your supplier makes any mistakes, Amazon may refuse your shipment.
Pros Of Shipping Direct To Amazon FBA
Cheapest way of sending your products to Amazon: By not involving a third party in the shipment process, you save on receiving, packaging, labeling, and storage fees.
Faster to receive goods: Because you are shipping direct to Amazon, you will save at least 1 to 2 weeks in transit time.
Less handling of goods: Since your inventory will be shipped straight to Amazon from the supplier, the chances of goods being damaged in transit are far lower.
Cons Of Shipping Direct To Amazon FBA
Logistical Challenges: In most cases, you will have to ship your inventory to multiple Amazon fulfillment centers which can be challenging to coordinate with your Alibaba supplier.
Inspections Are Necessary: If you ship from China direct to Amazon FBA, you won't be able to check your inventory for damage during transport. If there's a significant number of defective products in your shipment, you will get negative reviews and hurt your account. Before you ship from Alibaba to Amazon, you MUST hire an inspection company in China like Qima.
Your Supplier May Compete With You: If your supplier knows that you are selling on Amazon, they may compete with you. The number of Alibaba suppliers selling goods directly on Amazon in the US has increased over the years and your supplier has a big advantage on pricing.
How To Ship Direct To Amazon FBA From China
Due to inventory restrictions with Amazon fulfilment centers, you will likely not be allowed to ship full containers into Amazon FBA unless you sell in extremely high volume.
But you can ship pallets of merchandise to Amazon using the instructions below.
Step 1: Create A Shipment In Seller Central

When you create a shipment in Amazon Seller Central, the default inventory distribution setting is "Distributed Inventory Placement."
Amazon will divide your inventory into multiple shipments and direct each shipment to a different Fulfillment Center or Receive Center (RC).
The location of these centers are selected based on your product size and shipping address. By distributing your products across multiple regions, Amazon can deliver your products to customers within 1-2 days via Amazon Prime.
However, creating multiple shipments can be expensive because it requires additional packing and shipping fees.
Amazon Inventory Placement
Amazon offers another option called the "Inventory Placement Service" where you can send all your inventory to a single Amazon Fulfillment Center(FC). Amazon then splits the stock and ships it to their FCs on your behalf.
Amazon charges a per unit fee for this service and the Amazon fees can get expensive.
For example, it costs an extra $0.40 + $0.10/lb over 2 lbs for standard size items. For oversized items, it costs $1.30 + $.20 per pound over 5 lbs.
Below is the fee table for Inventory Placement.
Standard size (per item)
1 lb or less
$0.30
1-2 lb
$0.40
Over 2 lb
$0.40 + $0.10/lb above the first 2 lb
Oversize (per item)
5 lb or less
$1.30
Over 5 lb
$1.30 + $0.20/lb above the first 5 lb
If any of your products require extra prep or labeling, your shipment may be divided into multiple shipments even if you choose the Inventory Placement Service.
Also, certain categories such as jewelry, apparel, shoes, and media are often directed to different Amazon warehouses irrespective of the distribution plan.
Using Inventory Placement Service makes sense when you have high margins and your products aren't oversized. Inventory Placement also works well for small shipments with low-profit margins as you can avoid the high cost of multiple shipments.
Once you select your inventory distribution setting, set the "Ship from" address to a California address.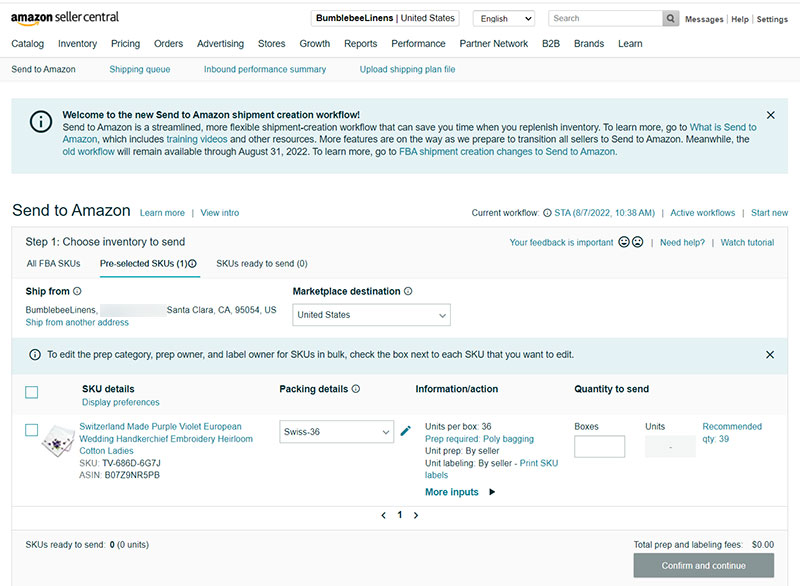 Doing so will give you a higher chance of being assigned a California fulfillment center which will save you money on transit costs and shipping times. (California is the closest state to China)
Step 2: Check Your Shipment Details With Your Alibaba Supplier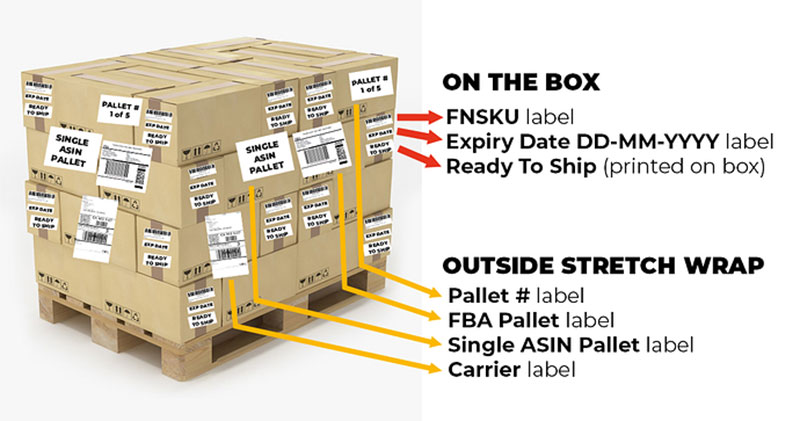 To prep your shipment for Amazon FBA, your Alibaba supplier needs to apply 3 types of labels:
Product labels (FNSKU Label)
Carton labels (on each box)
Pallet labels (4 per pallet, one on each side) if shipping pallets
You must ensure that your supplier labels everything correctly as your products will be shipped directly to Amazon FBA. Ask your Alibaba supplier to send images of every pallet, every box and a sampling of every product.
Also, make sure your supplier uses pallets that meet ISPM-15 regulations, which are set up to prevent pests through the wood used in packaging materials.
Here's a link to Amazon's packaging and prep requirements.
Be extra careful!
Step 3: Have Your Freight Forwarder Deliver Your Products To Amazon's Warehouse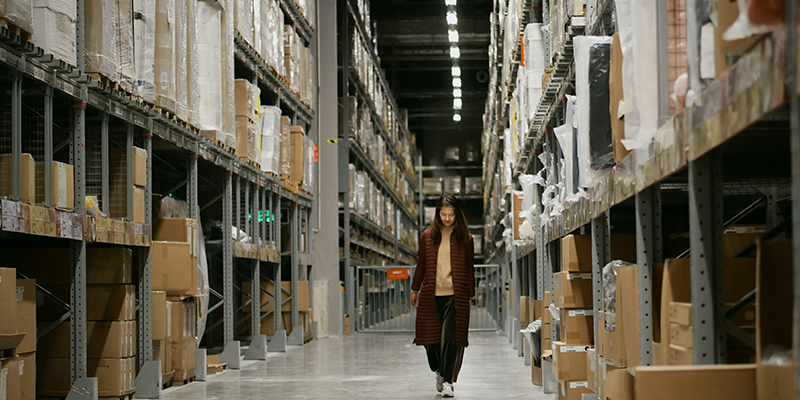 A freight forwarder is a shipping agent who collects your goods from China and ships them to Amazon's warehouses directly.
Make sure your freight forwarder has experience shipping inventory to Amazon and knows the carrier appointment requirements.
If you're looking for a freight forwarder, you can use a company like ForceGet. These companies will give you an all-in-one quote that includes pick up, storage, destination unloading, and customs clearance.
Note: If you're using air freight, you must prepay all of the duties or make sure that all customs charges be billed to the sender. The commercial term for this is Delivery Duty Paid (DDP).
Amazon will refuse any inventory where the customs duties aren't paid and will return the shipment to China. Make sure you use a DDP service from your freight forwarder.
When Should You Use Direct Amazon FBA Shipping?
You should use direct Amazon FBA shipping when:
You are in a rush to get your products in time for the holidays or a high traffic season.
You have a reliable Alibaba supplier and you've sourced goods from them before.
You have experience shipping products to Amazon FBA.
You want to save money shipping directly to Amazon FBA.
You are making a small shipment to Amazon valued at under $800 (This is the threshold for not having to pay customs duties).
Method #2: Use A 3PL Or Amazon FBA Prep Center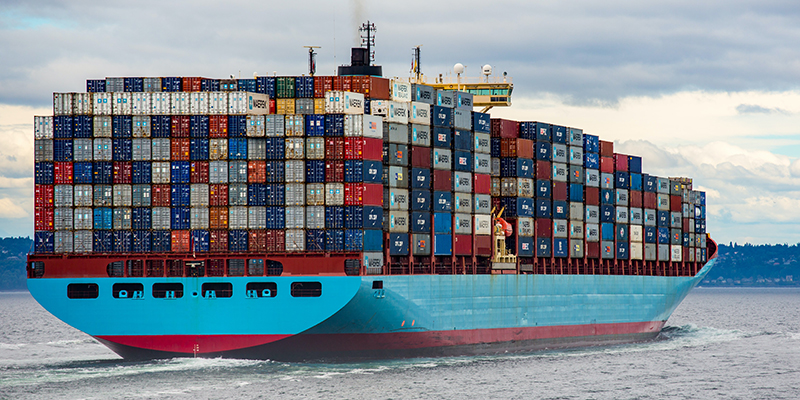 A 3PL is a third party logistics firm that stores and forwards your inventory to Amazon on your behalf. An Amazon FBA prep center is just a fancy name for a 3PL that specializes in shipping to Amazon FBA.
In this shipping model, your Alibaba supplier ships your inventory to your 3PL, who then inspects, labels, and consolidates the shipment or breaks it into smaller batches and preps it for Amazon FBA.
Because there are more steps involved, using a 3PL costs more than shipping your products directly to Amazon FBA. However, there are many advantages in doing so.
Pros Of Shipping To A Third Party Logistics (3PL) Company
Ability To Inspect Your Goods: Unlike the direct Amazon FBA method, you can ask your 3PL provider to check your inventory for faulty goods and discard them before they reach Amazon. Having this extra layer of quality control ensures that you are only sending high quality inventory.
Ease Of Delivery: Shipping to multiple Amazon Fulfillment Centers (FCs) is easy because your 3PL provider can sort the inventory and pack it as per FBA requirements. Because Amazon has strict inventory requirements on how much inventory you can send in, you can use your 3PL to drip inventory into Amazon FBA as needed.
Can Use Amazon Partnered Carriers: With a 3PL in the US, you can use the Amazon Partnered Carrier program, where Amazon ships small parcel deliveries (SPDs) and less-than-truckload (LTL) shipments within the US at extremely cheap rates. In my experience, Amazon's negotiated rates are less than half the cost of retail.
Cons Of Shipping To A Third Party Logistics (3PL) Company
More Expensive: Your third-party logistics firm will charge you a receiving fee (around $10 to $15 per pallet), handling fee, and outbound handling fee to pack and ship the products to Amazon FBA ($1 to $4 per carton). In addition, you also have labeling and storage fees.
Longer Lead Times: A 3PL requires 3 to 7 days to receive and pack your inventory. After your shipment is received, it takes another 2 to 3 days to ship your products to Amazon FBA. As a result, using a 3PL adds roughly a 1 to 2 week delay to the time required for your goods to reach Amazon.
More Touchpoints: The chances of your goods getting lost or damaged are higher since your inventory is shipped and unpacked more than once. Your 3PL may make mistakes during the process of unpacking, adding labels, repacking, and then sending your products to Amazon.
How To Use A 3PL To Send Your Goods To Amazon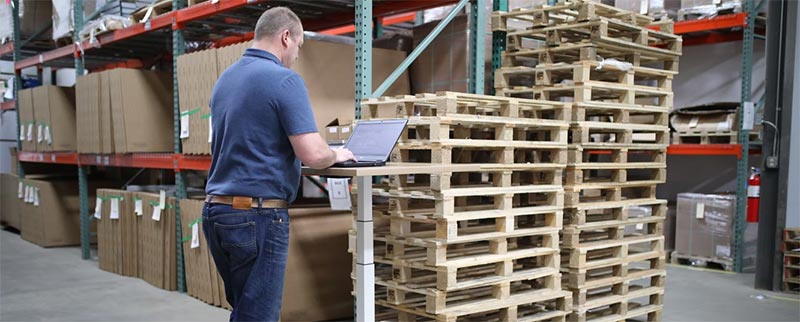 Storing all of your products at an Amazon fulfillment center is expensive compared to most 3PLs. As a result, it may be more economical to store your goods at a 3PL and then make small shipments to Amazon as needed.
Here are step by step instructions on how to use a 3PL to send your products to Amazon FBA.
Step 1: Verify Shipment Details With Your Alibaba Supplier Before Export
Since you're hiring a 3PL firm to receive your inventory from China, you don't need to ask your Alibaba supplier to prep your goods as per Amazon's requirements.
But you should still ask your Alibaba supplier to send images of the cartons and pallets for your record and follow all labeling requirements for importing to the US.
Step 2: Freight Forwarder Ships Your Goods From China to 3PL
Hire a freight forwarder. A good freight forwarder will guide you through the import process as there are many forms to sign when importing from China.
Your agent will also keep you updated throughout the shipping process and arrange transportation from the port to the 3PL.
Most importantly, if anything goes wrong, your freight forwarder will sort out the issue and deliver your products as quickly as possible.
Step 3: 3PL Preps Your Goods And Sends It To Amazon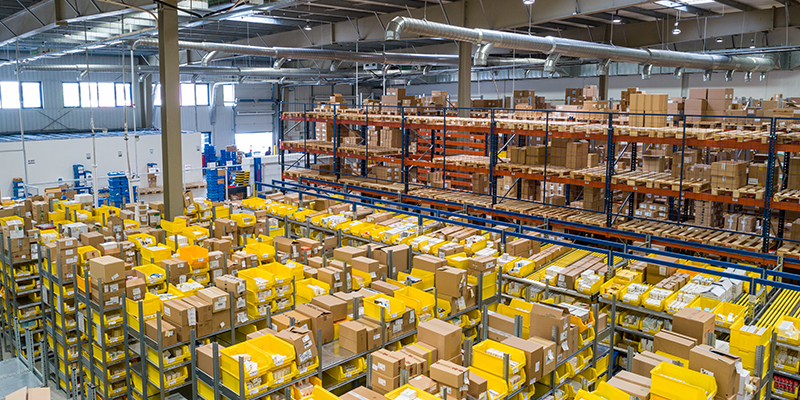 Once your 3PL receives your shipment from China, they will either warehouse your products or prep your products for shipment to Amazon.
The major advantage of using a local 3PL is that it's much more cost effective to drip your inventory into Amazon's warehouse compared to shipping small packages from China to Amazon.
Amazon's strict warehousing limits will often prevent you from making large shipments direct from Alibaba to Amazon so using a 3PL may be cheaper depending on your situation.
Make sure you do your own due diligence before selecting a 3PL. It's best to choose an Amazon prep center that is local to where you live so you can perform spot checks if necessary.
Here's a checklist to follow before signing up with a logistics company:
Credit Rating: Check if the 3PL is doing well and not going out of business by using a service like Experian.
Years in business: Make sure your 3PL is not brand new and well equipped to handle large imports.
Customer reviews: Check online reviews to know if other reputable ecommerce companies are using them.
All 3PLs in the US are eligible for the Amazon Partnered Carrier program which provides heavy discounts on shipping.
When Should You Use 3PL Or Amazon Prep Center?
You should use a 3PL or Amazon prep center when:
You're new to selling on Amazon and have little experience importing goods from China. Your 3PL can inspect your goods and make sure your products are labelled correctly for FBA.
Your Amazon inventory limits are low. As a new seller, Amazon will not allow you to ship many units to FBA. As a result, your only option may be to send your goods to a 3PL first and then drip your inventory into Amazon FBA.
Your products require special handling. If your products require kitting or assembly, a 3PL can pack multiple products into a box for Amazon.
Shipping Goods From Alibaba To Amazon FBA: Key Takeaways
Here's a checklist of what you need when shipping your goods from Alibaba to Amazon FBA:
Make sure your Alibaba supplier has experience exporting goods to your country.
Ship from Alibaba to Amazon directly if you have experience importing inventory from China and need the goods urgently.
Ship from Alibaba to a 3PL if you're a new seller with low Amazon inventory limits.
Always use a freight forwarder for a hassle-free import process.
Always hire an inspector in China.
Double and triple check that your products are labelled properly before they are shipped to Amazon.
Make sure all custom duties are paid prior to shipping to Amazon FBA.
Frequently Asked Questions About Shipping From Alibaba to Amazon FBA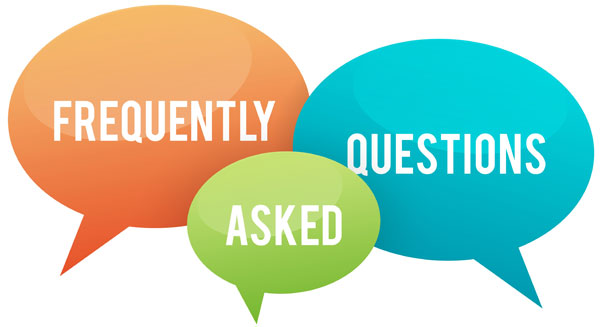 How To Vet Alibaba Suppliers?
In order to buy from Alibaba safely, you should check the Alibaba supplier ratings.
Make sure your Alibaba supplier is a…
Verified Supplier: These suppliers pay a premium to be pre-qualified by Alibaba.
Trade Assurance Supplier: This rating provides fraud protection where Alibaba refunds you if the products are not as described or don't arrive on time.
Assessed Supplier: A third-party inspection company has visited the supplier's warehouse with full reports accessible via the Alibaba website.
How Long Does It Take To Ship From China To The US?
There are 3 ways to ship your inventory from China to the US. Here are your options.
Air express shipping
Air freight
Ocean freight
Air express from China to the US using carriers like DHL, FedEx, and UPS is extremely expensive, but end-to-end delivery time is less than 7 days. Air express is a good option if you need your products quickly.
Air freight from China to the US using commercial airlines takes 8 to 10 days for delivery. Air freight is economical when your shipping volume is between 200 to 500 kilograms.
Ocean freight is by far the slowest mode of transportation which takes more than 30 days to deliver your goods. However, sea shipping is usually the cheapest way to ship from China for shipments over 200 kgs.
How Do I Have My Imports Inspected?
You can use an inspection service like QIMA to inspect your products at the factory before they are shipped. A typical inspection costs around $300 per 8 hour day.
The $300 pricing includes all expenses, including transportation. You'll most likely not need more than a day's worth of inspection.
If you're on a tight budget and can't afford a professional inspection service, ask your supplier to make a live video of the following:
Opening of cartons and products
Product labels and carton labels
Carton packing
Should I Buy Freight Insurance?
Yes, you should always buy freight insurance for the following reasons:
Your pallet will be handled many times before reaching Amazon FCs, so the chances of damages are higher.
The cost is extremely inexpensive for the peace of mind it brings.
Freight insurance will cover door-to-door deliveries, including pickup and the value of products.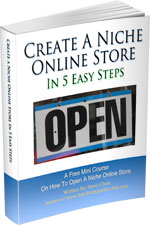 Ready To Get Serious About Starting An Online Business?
If you are really considering starting your own online business, then you have to check out my free mini course on How To Create A Niche Online Store In 5 Easy Steps.
In this 6 day mini course, I reveal the steps that my wife and I took to earn 100 thousand dollars in the span of just a year. Best of all, it's free and you'll receive weekly ecommerce tips and strategies!
Note: This post above may contain affiliate links, which means that I may receive a commission if you make a purchase when clicking a link. Please consult our privacy policy for more information.
Related Posts In Getting Started On Amazon
About Steve Chou

Steve Chou is a highly recognized influencer in the ecommerce space and has taught thousands of students how to effectively sell physical products online over at ProfitableOnlineStore.com. 

His blog, MyWifeQuitHerJob.com, has been featured in Forbes, Inc, The New York Times,  Entrepreneur and MSNBC.  

He's also a contributing author for BigCommerce, Klaviyo, ManyChat, Printful, Privy, CXL, Ecommerce Fuel, GlockApps, Privy, Social Media Examiner, Web Designer Depot, Sumo and other leading business publications.

In addition, he runs a popular ecommerce podcast, My Wife Quit Her Job, which is a top 25 marketing show on all of Apple Podcasts. 

To stay up to date with all of the latest ecommerce trends, Steve runs a 7 figure ecommerce store, BumblebeeLinens.com, with his wife and puts on an annual ecommerce conference called The Sellers Summit.  

Steve carries both a bachelors and a masters degree in electrical engineering from Stanford University. Despite majoring in electrical engineering, he spent a good portion of his graduate education studying entrepreneurship and the mechanics of running small businesses.