If you are interested in selling private label products on Amazon, you need to know what you are getting into. This post will answer one of the most common questions I get asked, "how much does it cost to sell on Amazon with private label products?".
First off, there is no "one size fits all" number in terms of startup expenses because there are so many variables involved.
I've had students in my course start with less than $500 and make 6 figures within 6 months.
Meanwhile, I've had other students invest as much as $15k on their first product.
What you choose to sell matters and your startup costs will largely depend on the manufacturing complexity of your goods.
However, there are a base set of expenses that every Amazon private label seller must incur in order to sell on Amazon the right way and have the best chance at success.
This article will enumerate every service, software tool and expense that you will likely encounter on your Amazon private label journey.
Get My Free Mini Course On How To Start A Successful Ecommerce Store
Are you interested in creating a strong, defensible brand for your products? If so, I put together a comprehensive package of resources that will help you launch your own online store from complete scratch. Be sure to grab it before you leave!
How Much Does It Cost To Sell On Amazon Private Label?

If you don't have time to read this entire post and you just want to know how much money you need to start an Amazon private label business, I'll just cut to the chase.
Based on data from students in my ecommerce course (~4000 students), you should expect to pay between $2-3K on average to start selling private label products on Amazon in order to do it right.
Again, there are outliers who will spend more or less, but this is a realistic number.
My buddy Greg Mercer over at Jungle Scout also performed a survey of thousands of sellers on his platform and got similar numbers.
According to his survey…
17% of sellers spent $500 or less
12% of sellers spent between $501 – $1,000
13% of sellers spent between $1,001 – $2,500
18% of sellers spent between $2,501 – $5,000
16% of sellers spent between $5,001 – $10,000
21% of sellers spent more than $10,000
3% of sellers don't remember
Basically, 60% of sellers surveyed on Jungle Scout spent less than $5000 to start their Amazon business.
Now it's important to note that spending more money to start your Amazon FBA business doesn't necessarily improve your chances of success.
Even if you have the best Amazon tools at your disposal, you won't generate sales unless…
Editor's Note: All of the links above take you to comprehensive Amazon strategy guides that teach you that particular skill.
However, there is a minimum threshold for expenses that I believe are par for the course for every Amazon private label seller.
The list below enumerates my recommended expenses. You can definitely skimp on what I discuss below, but it will likely hurt your chances for success.
Amazon Private Label Expense #1 – Amazon Professional Sellers Account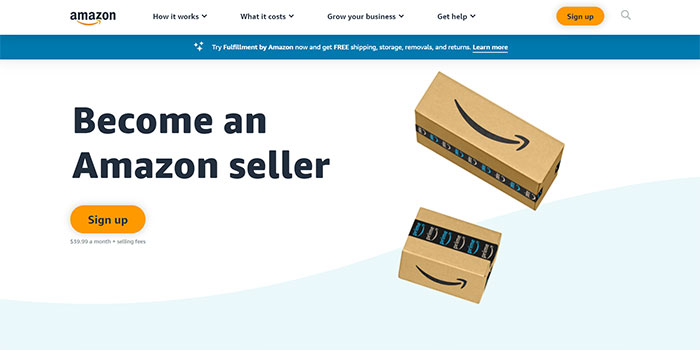 An Amazon Professional Sellers Account will cost you $39.99/month.
Some experts recommend that you start with a free Amazon sellers account in the beginning. But realistically, you're going to need a professional sellers account if you plan on selling more than 40 units per month.
In addition, a Professional Sellers Account is required to generate promotional codes which will help you generate your initial sales and get the Amazon flywheel moving.
Make sure that you sign up for your Amazon account well BEFORE you need to start selling because it can take a few weeks to get setup. Amazon may ask you for bank statements, proof of address, utility bills etc… before you can get approved.
Overall, if you are balking at paying $39.99/month to get a professional sellers account, then Amazon private label is probably not for you.
Amazon Private Label Expense #2 – Keyword Research Tool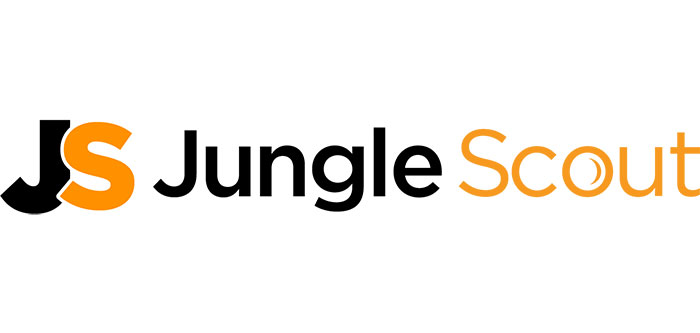 A good Amazon keyword research tool will cost you around $39/month.
Strictly speaking, having an Amazon keyword research tool is not necessary to be successful selling on Amazon. But you'll be at a severe disadvantage unless you use one.
Research tools like Jungle Scout will quickly tell you how well other products are selling on Amazon. They will also help you…
Decide which keywords to target with your listings
Understand how competitive your products are on Amazon
Learn which suppliers your competitors are using
Brainstorm products to sell online
Again, purchasing a research tool is not a requirement but you'll leave a lot of money on the table without one. Now there are many different tools out there and the number of choices can be overwhelming.
But the best all in one tool I recommend is Jungle Scout which will provide you with the best bang for the buck. It doesn't do everything the best, but you can't beat the features and the price.
Amazon Private Label Expense #3 – Product Samples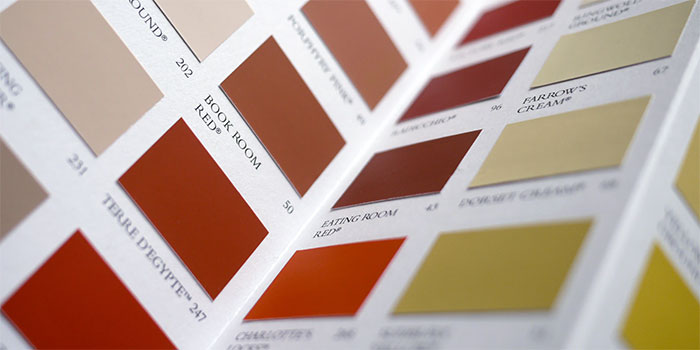 Obtaining product samples will cost you roughly $150.
The cost of your product samples can vary dramatically depending on what you sell. But for a product that will cost you 3-5 dollars to source, you will likely pay around $50 per sample.
When it comes to finding the best wholesale suppliers, I recommend that you get a sample of your product from at least 3 different vendors.
After all, you never want to base your supplier decision on a single data point and different manufacturers will produce different quality products.
Never judge the quality of a supplier based on pictures you see on Alibaba or their website. Always ask for a physical sample!
Editor's Note: You can often ask to deduct the cost of the sample from your first bulk order. As a result, your sample will essentially be free for the factory that you decide to go with.
Amazon Private Label Expense #4 – Your First Bulk Order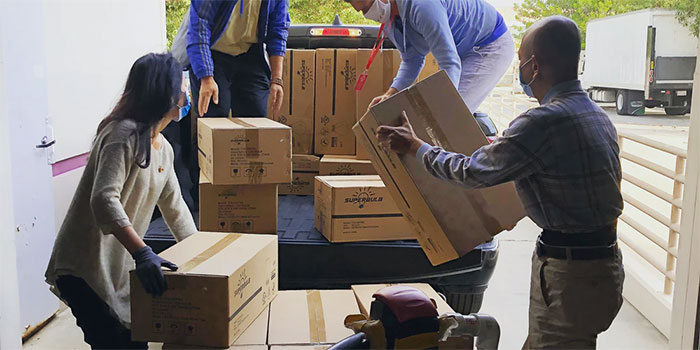 For a product that costs $3, your first bulk order will run you between $600-$1500.
To play it safe, you will want to order as few units as allowed by your manufacturer so you can validate that your product will sell. And depending on the size of your supplier, your minimum order quantities(MOQ) will vary wildly.
For the purposes of this example, let's assume that the product you want to buy costs $3 per unit and that the MOQ is 500 units.
Why 500 units? It's because 500 pieces is a reasonable first bulk order size where you can set aside 50 units or so for promotion and sell the rest on Amazon.
These days, we almost never buy less than 500 units of any new product that we launch. But if you are nervous about buying that much product initially, you can opt to pay more per unit for a lower MOQ.
However, I will say that my students often underestimate the sheer volume of sales that Amazon can drive especially during the holidays. Running out of inventory too quickly happens quite often and it can negatively impact your Amazon search rankings.
Overall, you should purchase as much inventory as you are comfortable with but try to buy at least 200 units. I've had successful students start with less than $500 inventory who now run 7 figure businesses.
Amazon Private Label Expense #5 – Branding And Packaging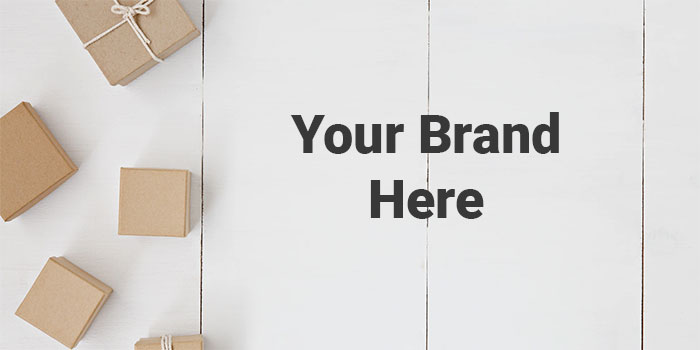 If you are not design savvy, then hiring a graphic designer to design your logo will run you anywhere from $5 to $299.
The goal of your Amazon private label business should be to sell unique products under your own brand that stand out from the pack and you need a strong value proposition in order to succeed.
As a result, you absolutely want to design a logo for your brand and eventually create custom packaging for your products.
Even if you are on a budget, you'll need a logo no matter what. And depending on your supplier, they may be willing to create a custom box for you for free or at a very low cost (10-50 cents per box).
If you are not a graphic designer, you'll need to hire someone to design your logo. Here are a few places I recommend.
Amazon Private Label Expense #6 – Amazon Brand Registry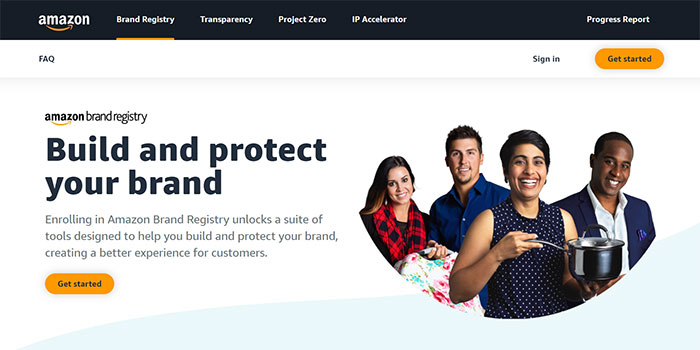 Amazon Brand Registry requires a trademark which will cost you between $275 and $1000.
It's an unfortunate reality, but there are many dirty sellers on Amazon who will rip you off or knock off your products. As a result, you must protect yourself by signing up for Amazon Brand Registry.
Once again, Amazon Brand Registry is not explicitly necessary to sell on Amazon, but it offers many protections for your brand.
Applying for Amazon Brand Registry requires a trademark which will cost you between $275-$1000. Why is there such a huge discrepancy in price?
For $275, you can opt to file a trademark yourself. But unless you are well versed in intellectual property law, I would recommend paying a lawyer to file your trademark correctly.
Editor's Note: By using a lawyer to file your trademark, you will be admitted into the Amazon Brand Registry program BEFORE your trademark is issued so you can enjoy the benefits of brand registry right away.
I use Steven Weigler over at sweigler@emergecounsel.com to file all of my trademarks. Tell him I sent you in your email and he'll give you a discount!
Amazon Private Label Expense #7 – GS1 Barcodes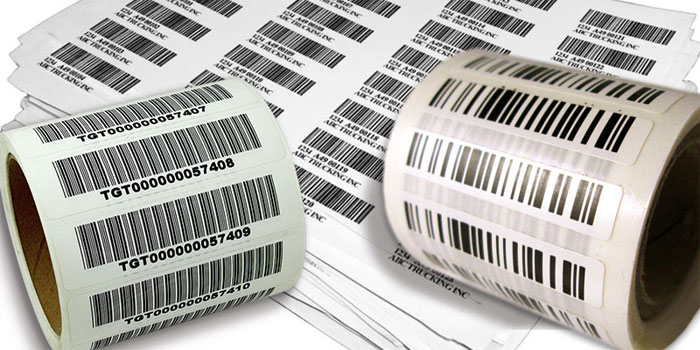 Creating an Amazon listing requires a GS1 barcode which will cost you anywhere from $5 to $250 depending on what you choose.
You will need a GS1 barcode to create an Amazon listing and branded GS1 barcodes can cost as much as $250 per barcode!
However, a GS1 barcode carrying your brand is only explicitly necessary if you plan on selling in retail outlets like Walmart or Target.
If you ONLY plan on selling on Amazon, you can use a cheap UPC barcode service like Nationwide Barcode where you can get a second hand barcode for less than $5.
Editor's Note: You do not even need to purchase a barcode to sell on Amazon by applying for a GTIN exemption. However, getting a GTIN exemption requires contacting Amazon customer support which I always try to avoid.
Amazon Private Label Expense #8 – Factory Inspection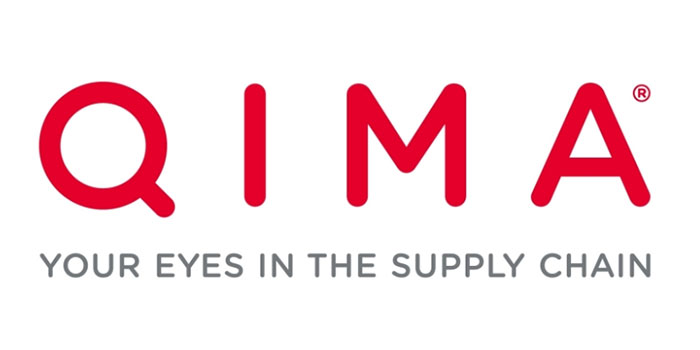 A factory inspection will cost you around $300.
For any reasonably sized bulk order, you should hire an inspector to inspect your goods at the factory before they are shipped to you.
Even if your supplier is willing to take a return, it will be prohibitively expensive to send defective product back to the manufacturer.
Overall, an inspection will run you around $300 and I recommend getting an inspection for bulk orders worth more than $3000.
If your order is less than $3000, you have a few options. One, you can have the supplier take detailed photos of products off the assembly line. Or two, you can get your supplier on video chat and have them show you sample products off the line.
Clearly, hiring an unbiased inspector is the best way to go and we use Qima.com (formerly AsianInspection.com) for all of our inspections.
Amazon Private Label Expense #9 – Freight Forwarding And Customs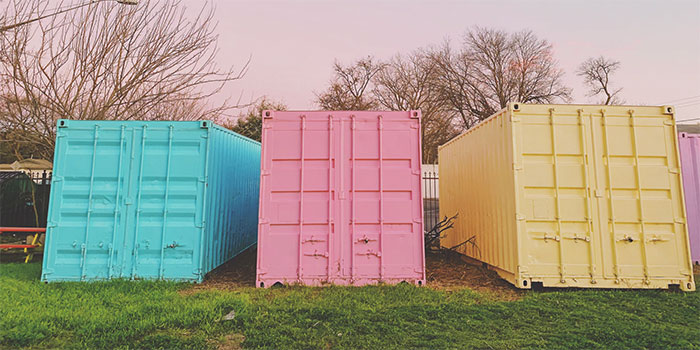 A very rough way of estimating your freight forwarding and shipping costs is to apply an additional 30% markup to the cost of your product.
The costs quoted from your manufacturer usually do not include shipping and transport fees. Typically, your supplier will give you FOB pricing which means that the supplier will pay to send your goods to the nearest port.
But you are responsible for paying for shipping from the port to your warehouse.
The cost of freight and clearing customs largely depends on…
The weight of your goods
The dimensions of your products
The customs duty rate for your products
The only accurate way to determine your freight forwarding and customs duty costs is to hire a freight forwarder and customs agent directly. Shipping prices fluctuate all of the time and the costs can vary wildly.
But a reasonable, back of the envelope estimate is to simply assume that your freight forwarding costs will amount to approximately 30% of your cost of goods.
Amazon Private Label Expense #10 – Shipping To Amazon's Warehouse

Shipping your goods from your warehouse to Amazon will cost you roughly 30 cents per pound.
Once your Amazon private label business is mature, you can opt to have your goods shipped directly to Amazon's warehouse from the factory.
But when you are first starting out, I recommend that you physically touch and handle your products. Have your goods shipped to your warehouse and examine each product under a microscope for defects.
Once you've determined that your goods are free of imperfections, you can then send them to Amazon using Amazon's special shipping discount.
By printing your shipping labels directly on Amazon, you can save a ton of money. Right now, it will cost you approximately 30 cents per pound to send your products to Amazon's warehouse.
Make sure that you factor this expense on your spreadsheet depending on the size and weight of your shipment,
Final Tally: How Much Does It Cost To Sell On Amazon?
Now that we know all of the possible expenses, let's add everything up to determine how much it costs to sell on Amazon with private label products.
Amazon Sellers Account – $40
Amazon Research Tool – $0 – $40
Product Samples – $150
Your First Order – $600 – $1500
Branding And Packaging – $0 – $299
Amazon Brand Registry (Optional) – $275 – $1000
Amazon Barcodes – $0 – $250
Factory Inspection (Optional) – $300
Freight Forwarding (assuming 30% COGS) – $180-$450
Getting Product To Amazon's Warehouse – $.30/lbs
On the low end, if you skimp on tools, Amazon brand registry, barcodes, factory inspections and logo design, you can start for as low as ~$1000.
On the high end, if you opt for everything mentioned above, it will cost you roughly $4000.
Realistically though, most students in my course spend between $2000-3000 to get started selling private label on Amazon.
How To Reduce The Cost Of Selling Private Label Products On Amazon
The bulk of your Amazon private label costs will always be the inventory.
As a result, you can drastically reduce your startup costs by simply not buying your products in bulk. For example, you can source your products in single unit quantities on Aliexpress.
The disadvantage, however, is that you will not be able to apply your brand to the product. In addition, you will likely pay a higher unit cost for your products since they are not mass manufactured at the factory.
The other way to reduce your startup costs is by choosing cheaper products to sell. I used a $3 product in my example, but you can realistically find products to sell that cost less than a dollar with a little digging and negotiation.
Finally, depending on your skill set, you can save a lot of money on branding, logo design and photography. By learning how to use Adobe Photoshop, you can design everything yourself for free.
But overall, selling private label products on Amazon is definitely not the cheapest way to get started in ecommerce. However, it is by far the most profitable and the most sustainable.
For more information on the different ecommerce models, click here to read my post on Private Label vs Retail Arbitrage vs Dropshipping vs Wholesale – 8 Ecommerce Business Models Compared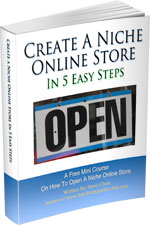 Ready To Get Serious About Starting An Online Business?
If you are really considering starting your own online business, then you have to check out my free mini course on How To Create A Niche Online Store In 5 Easy Steps.
In this 6 day mini course, I reveal the steps that my wife and I took to earn 100 thousand dollars in the span of just a year. Best of all, it's free and you'll receive weekly ecommerce tips and strategies!
Note: This post above may contain affiliate links, which means that I may receive a commission if you make a purchase when clicking a link. Please consult our privacy policy for more information.
Related Posts In Getting Started On Amazon
About Steve Chou

Steve Chou is a highly recognized influencer in the ecommerce space and has taught thousands of students how to effectively sell physical products online over at ProfitableOnlineStore.com. 

His blog, MyWifeQuitHerJob.com, has been featured in Forbes, Inc, The New York Times,  Entrepreneur and MSNBC.  

He's also a contributing author for BigCommerce, Klaviyo, ManyChat, Printful, Privy, CXL, Ecommerce Fuel, GlockApps, Privy, Social Media Examiner, Web Designer Depot, Sumo and other leading business publications.

In addition, he runs a popular ecommerce podcast, My Wife Quit Her Job, which is a top 25 marketing show on all of Apple Podcasts. 

To stay up to date with all of the latest ecommerce trends, Steve runs a 7 figure ecommerce store, BumblebeeLinens.com, with his wife and puts on an annual ecommerce conference called The Sellers Summit.  

Steve carries both a bachelors and a masters degree in electrical engineering from Stanford University. Despite majoring in electrical engineering, he spent a good portion of his graduate education studying entrepreneurship and the mechanics of running small businesses.