If you are tired of getting your Amazon products knocked off, the Amazon Transparency program will solve most of your counterfeit problems for a small fee.
Launched back in 2017, the Amazon Transparency Program was created to protect brands and to ensure that customers receive genuine products.
While it takes several steps to set up, Amazon's Transparency program has proven to be an effective solution to stop hijackers, piggybackers and counterfeiters alike.
This post will provide you with a walkthrough of how Amazon Transparency works and how to get everything set up for your Amazon Store.
Get My Free Mini Course On How To Start A Successful Ecommerce Store
Are you interested in creating a strong, defensible brand for your products? If so, I put together a comprehensive package of resources that will help you launch your own online store from complete scratch. Be sure to grab it before you leave!
What Is The Amazon Transparency Program?
The Amazon Transparency Program is a service offered by Amazon that allows you to add unique serial numbers to your products to prevent counterfeit goods from being shipped to customers.
Using a special item level tracing service in their fulfillment centers, Amazon authenticates each product before shipping. Every product is given a unique transparency code (in addition to the UPC and EAN) that cannot be faked or duplicated.
Products that fail to have their Amazon transparency codes authenticated are considered counterfeit and will not be delivered.
The Amazon Transparency Code can be scanned by Amazon, the seller or the customer to check for authenticity:
Amazon Fulfillment Center – Amazon checks the code prior to shipping out an order.
Retailer – As a seller, you can verify that your products in Amazon's warehouse are legit.
Customer – Customers can verify that their merchandise is authentic.
The goal of the Amazon Transparency program is to eliminate counterfeit products from the Amazon marketplace and ensure that customers get exactly what they order.
Thus far, the program has been a huge success and has helped Amazon win the confidence of both customers and brands.
What Countries Is The Amazon Transparency Program Available In?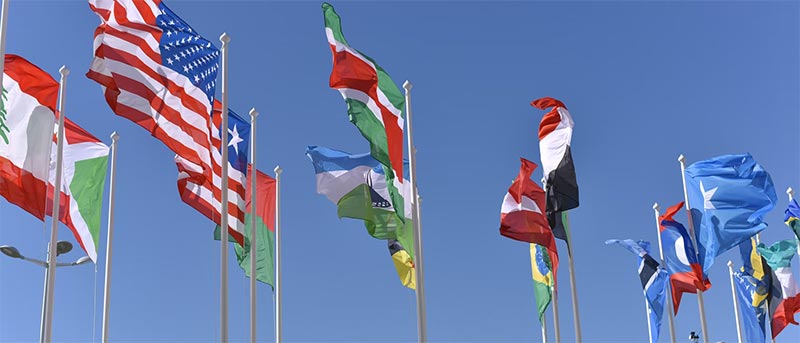 The Amazon Transparency program is available in multiple countries including the United States, Canada, Germany, France, Italy, Spain, the United Kingdom, Japan, Australia, and India.
Amazon plans to launch it in more markets in the future.
How Does The Amazon Transparency Program Work?
The Amazon Transparency Program works by providing your company with unique 2D barcodes that are checked by Amazon prior to shipment.
Here's how the Amazon Transparency program prevents counterfeit products from being shipped.
Your products are first shipped to an Amazon Fulfillment Center where the barcodes are scanned for authenticity.
When an order is received, Amazon checks for a special transparency barcode and halts the delivery for items that do not have the barcode or don't pass the authentication check.
After shipment, customers can check if their products are genuine by using the Amazon Transparency mobile app. Upon scanning the code, the app shows a green check mark if the product is authentic and a red "X" mark if it's a counterfeit.
Every individual product must have its own unique code. For example, if a brand has 500 units to sell, Amazon will generate 500 unique codes for all of those products.
Customers can reach out to Amazon if their order turns out to be fake. Brands can also provide more information on the app to consumers, such as manufacturing date, manufacturing place, etc.
Does Amazon Transparency Work For FBM Sellers?
Amazon Transparency also works for FBM sellers but the main difference is that Amazon will ask you for your unique transparency code for every transparency-enabled item you ship to the customer.
Here's how it works.
Amazon generates the Transparency codes for you.
When a sale is made, you must provide Amazon with the codes for the products you are shipping.
Every product you ship must have the unique transparency code applied to the packaging.
How Much Does the Amazon Transparency Program Cost?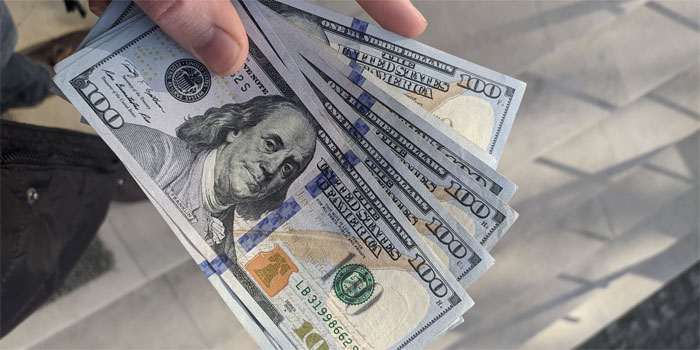 The Amazon Transparency program costs between $0.01 and $0.05 per product shipped. The exact fee depends upon the number of transparency labels you order.
0 – 1 Million Codes – 5 cents per code
1 Million Codes Or More – 3 cents code
Over 10 Million Codes – 1 cent per code
The approximate cost of authenticating 1000 items will be around $50. In addition, you must also consider Amazon selling fees and the additional costs of printing and applying the labels to every product you sell.
The Amazon Transparency program isn't cheap to implement, so go for it only if you sell high-end products to avoid counterfeit sellers.
If required, you can expand the program to other products later if your budget allows.
How To Get Started With The Amazon Transparency Program

Before you enroll in the Amazon Transparency program, you must meet the following requirements.
You must own your brand and be brand registered.
You must have a Global Trade Item Number (GTIN) such as a UPC or an EAN barcode.
You must have the ability to apply unique Amazon Transparency codes on every product.
Here is how you can enroll in the Amazon Transparency Program.
Visit the Amazon Transparency page and click on "Get Started" to begin your enrollment.
Fill out a short form. Clicking on "Request more information" will show you more information about the enrollment process.
An onboarding specialist will contact you within a week or two once basic verification is performed. Once the specialist sets you up for the program, you can start registering your products.
Using the Amazon Transparency portal, select the number of codes you want to generate and the products for which you want them on.
Pros And Cons of the Amazon Transparency Program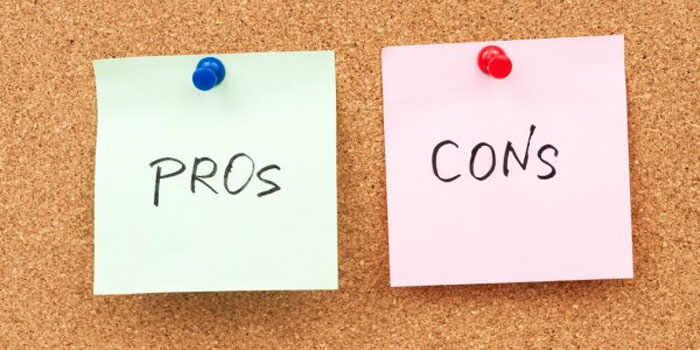 If the Amazon transparency program sounds appealing to you, here are a few pros and cons of the program.
Amazon Transparency Program Pros
Increases Profits
You can increase your profit by selling original products and preventing others from copying you. If you sell private label products, you'll be the only one allowed to sell under your listing.
Hijackers do not have the unique codes that you purchase from Amazon. When someone tries to sell a copy of your product on Amazon and cannot provide the unique code assigned to you, their product is marked as fake, and the delivery is stalled for further investigation.
Prevents Counterfeit Products
The Amazon Transparency Program is highly effective in stopping counterfeit products.
In the US alone, counterfeit products worth $1.3 billion were confiscated by the Department of Homeland Security in 2020. Piracy is a headache for companies that sell branded merchandise and the Amazon Transparency program essentially puts a stop to getting knocked off.
Protects Your Reputation
The Amazon Transparency program will protect your reputation and improve your ratings, as it ensures customers receive original products instead of cheap knockoffs.
Every cheap knockoff that is sold under your listing has a high probability of generating negative reviews and damaging your brand.
The Amazon Transparency program ensures that you are judged for your own quality.
Amazon Transparency Program Cons
Registration Requires Effort & Patience
Enrolling in the Amazon Transparency program requires effort. You need to fill out a form and wait for the onboarding specialist to contact you before you can start verifying your products.
Extra Shipping Steps
The Amazon Transparency program adds extra steps to the shipping process. The code for every product is unique, and you have to apply labels on all the items, which can be tedious.
Not Free or Cheap
Labeling comes at a high cost of around 1-5 cents per label. You also have to print and apply labels to all the products separately, which further raises the cost.
Is Amazon Transparency Worth It?
Amazon Transparency is 100% worth it if you sell any product in high volume on Amazon. Every popular product on Amazon eventually gets knocked off and you can save yourself a lot of headache by enrolling in Amazon Transparency before this occurs.
Amazon allows you to select which products you wish to enroll in Amazon Transparency and not your entire product portfolio. This allows you to prioritize your products for Transparency that have the highest probability of getting copied.
Overall, the Amazon Transparency program will save you money by…
Preventing Product Suspensions – Counterfeits don't follow strict regulations and use cheap materials, so they cannot be trusted. Safety standards are not followed in their manufacturing, making them unsafe for customers.
Keeping Your Product Review Rating High – Fake products ruin a brand's image since people think they're using original products. Because the quality is nowhere near the real thing, customers will have a bad experience and leave a 1 star review.
Preventing Your Brand From Getting Tarnished – Fake products damage businesses and the e-commerce industry in multiple ways. Enrolling in the Amazon Transparency program is an excellent way of tackling counterfeiters by sending only genuine products to your customers.
The Amazon Transparency Program is not perfect, nor is it cheap. But it's an effective program supported by Amazon to protect brands and their original products.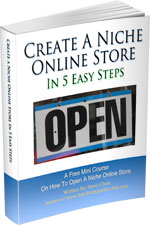 Ready To Get Serious About Starting An Online Business?
If you are really considering starting your own online business, then you have to check out my free mini course on How To Create A Niche Online Store In 5 Easy Steps.
In this 6 day mini course, I reveal the steps that my wife and I took to earn 100 thousand dollars in the span of just a year. Best of all, it's free and you'll receive weekly ecommerce tips and strategies!
Note: This post above may contain affiliate links, which means that I may receive a commission if you make a purchase when clicking a link. Please consult our privacy policy for more information.
Related Posts In Getting Started On Amazon
About Steve Chou

Steve Chou is a highly recognized influencer in the ecommerce space and has taught thousands of students how to effectively sell physical products online over at ProfitableOnlineStore.com. 

His blog, MyWifeQuitHerJob.com, has been featured in Forbes, Inc, The New York Times,  Entrepreneur and MSNBC.  

He's also a contributing author for BigCommerce, Klaviyo, ManyChat, Printful, Privy, CXL, Ecommerce Fuel, GlockApps, Privy, Social Media Examiner, Web Designer Depot, Sumo and other leading business publications.

In addition, he runs a popular ecommerce podcast, My Wife Quit Her Job, which is a top 25 marketing show on all of Apple Podcasts. 

To stay up to date with all of the latest ecommerce trends, Steve runs a 7 figure ecommerce store, BumblebeeLinens.com, with his wife and puts on an annual ecommerce conference called The Sellers Summit.  

Steve carries both a bachelors and a masters degree in electrical engineering from Stanford University. Despite majoring in electrical engineering, he spent a good portion of his graduate education studying entrepreneurship and the mechanics of running small businesses.