This post will teach you how to get a podcast on iTunes and how to rank #1 for your category without an audience or a huge following based on personal experience. Enjoy!
There I stood, hovering behind my computer monitor and nervous as hell as I prepared to hit the "publish" button on my brand new podcast.
Here's the thing. I had already told all my friends that I was starting a podcast. I had already told the readers of my blog that I had something in the works. And I even had a special "podcast" tab in my menu bar which said "coming soon".
There was no going back. And in the back of my mind, I was thinking to myself….
"What if I launch and no one is listening?"
"What if the podcast is a huge flop and I wasted all of this effort?"
But here's what did happen. I hit the "submit" button and my podcast took on a life of its own. Within 1 hour, I had hit the #4 podcast in the entire business segment of iTunes.
Within 3 hours, I vaulted all the way to the #1 podcast in the Business And Marketing category, the #2 overall podcast in the Business category and the #46 most popular podcast in all of iTunes.
And I was ecstatic! Below is a picture of my podcast just behind Dave Ramsey and ahead of industry heavyweights like Pat Flynn and Suze Orman in the Overall Business category.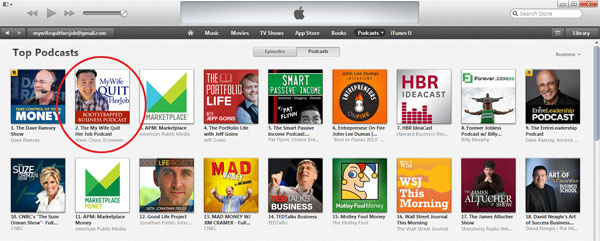 In fact, I spent a portion of the morning at my day job just staring at the rankings and I couldn't believe my eyes. Honestly, it was the most exhilarating feeling that I've experienced since opening my online store and I felt like I was on top of the world. Life was good:)
While I didn't think the launch would go as well as it did, in the back of my mind I knew that my podcast was going to be a success because I was prepared. And even though I didn't have a huge following like a Tim Ferriss, I still managed a pretty powerful launch.
So if any of you want to launch a top ranked podcast of your own, feel free to follow these exact steps that I took with mine.
Get My Free Mini Course On How To Start A Successful Ecommerce Store
If you are interested in starting an ecommerce business, I put together a comprehensive package of resources that will help you launch your own online store from complete scratch. Be sure to grab it before you leave!
The Preparation
There are many factors involved in ranking a podcast in iTunes and no one truly knows the exact algorithm that Apple uses.
But here's what I do know. When you launch your podcast in iTunes, it is absolutely essential that you hit the "New And Noteworthy" section because that will expose your brand to a large number of people window shopping on the front page.

The other thing that I also know is that the number of subscribers and the number of reviews plays a huge part in the overall ranking of your podcast. Therefore, if you can amass a large number of subscribers and a large number of reviews in a short amount of time, you can vault your podcast to the top of the charts.
But here's the problem. It is a major pain in the butt to get people to leave a review. Not only do you have to get someone to hit the subscribe button but you also have to have them type in a review. And to make matters even worse, they also have to have iTunes installed on their device.
Because there is pretty much ZERO incentive for someone to leave a review and because not everyone even has an iTunes account, you have to create some sort of draw in order to get people to take action.
Provide An Incentive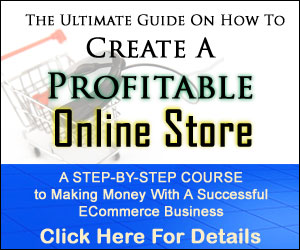 So I sat down with my wife to think of cool related giveaways that I could offer on my site.
And ultimately I decided to give away a free lifetime membership to my Create A Profitable Online Store Course and free 1 on 1 consulting.
Because my course is mostly digital, giving away a free membership carried a very low incremental cost. But at $699 a pop, it was an extremely valuable prize for an aspiring entrepreneur. And while offering free consulting requires my own time, I'm always more than happy to speak with and help out other entrepreneurs . Bottom line, it was a win win situation.
Anyways, I decided to launch a contest where people who subscribed and reviewed my podcast would receive a free entry into my podcast giveaway. Now I wasn't forcing anyone to leave a review and they didn't even have to leave a good review. But providing a small amount of incentive was good enough to push people into walking that extra mile to rate my podcast.
I even had several readers signup for brand new iTunes accounts so they could enter. In reality, I don't think that I would have been able to attract as many reviews as I did if I didn't provide an incentive for people to subscribe. (Special thanks to Billy Murphy for giving me the idea)
Incidentally, the contest is still going on for the remainder of this week.
Getting Help


While my blog is reasonably popular, by no means do I have a gigantic following. So instead of just launching my podcast completely on my own, I decided to work with fellow bloggers to help me promote my podcast launch.
And in return, I gave individual "shout outs" to every blogger involved to help push some of my listener traffic back to their websites. Now if you go back and listen to my first 7 or 8 episodes, you'll notice that I gave a wholehearted thank you to every single blogger that helped me with the launch. It was a win win situation.
If there's a lesson to be learned here, it's that you don't necessarily need a huge following to launch a successful podcast. You can leverage your friends and your family in a mutually beneficial fashion to help increase your exposure.
Standing Out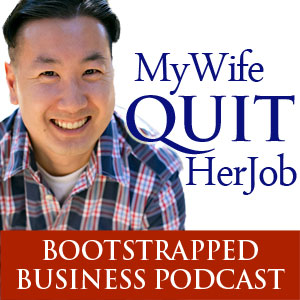 Once you've launched your podcast, it's all up to the listeners out there to determine whether you'll stay at the top of the charts.
If you've managed to make the "New And Noteworthy" section, then it's important to make your podcast stand out.
First off, it's very important to launch with more than one episode. When you first start out, you want as many podcast downloads as possible in a short period of time and naturally, the more episodes you have, the more downloads you will have.
I would also recommend publishing your episodes as frequently as possible in the beginning. While it's best to post everyday, most of us mere mortals do not have the time or bandwidth to do so and it's important to strike a balance. Right now, I'm posting new episodes twice a week.
In addition, your logo design is very important. When designing your podcast image, it's essential to have any text on your pictures stand out as much as possible. If you look closely at my logo, you'll notice that I use a gigantic font for my podcast name as well as a bright red color to attract attention.
In fact, I knew that I had made the font large enough when my mom could still read the text without her reading glasses on:)
The other thing that I did to make my podcast stand out was that I created individual graphics for each podcast episode. By creating attractive images of my podcast guests, it encouraged people to like and share each individual episode.
For example, the podcast image I made for Neville's episode got a lot of likes on Facebook because it was an attractive photo. Often times, it's the little things that matter when it comes to making a something shareable.
Anyway, it's been a couple of weeks now and my podcast has been consistently in the top 10 of the overall business rankings. Also in just 2 short weeks, I've amassed well over 16K downloads with just 7 or 8 episodes!
Overall I've been really happy with how things have turned out.
The Intangibles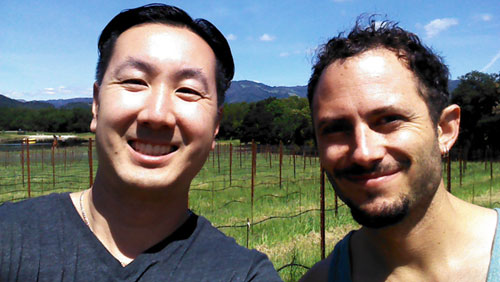 Besides the number of downloads and the relative popularity of the podcast, I've also made many new priceless friends in the process. Because I run an interview based show, I've been lucky enough to meet many new incredible entrepreneurs who are far more successful than myself.
In fact, just the networking opportunities alone have made this podcast a far more valuable experience than anything else.
In any case, I just thought that I'd give a quick shout out to Noah Kagan, who invited me up to his Napa mansion that he was renting for the week in order to hang out. If I never interviewed Noah, I never would have had to opportunity to get to know him better in such a private setting.
I also got to hang out with my buddy Neville Medhora there as well. In fact, we put together a quick video which I'll be posting in a subsequent blog post.
Overall, launching my podcast has been an incredible experience for me. If you want to meet more people and put yourself out there, then I highly recommend it. And remember, the podcast space is not that saturated yet. If a small blog like my own can rank #1 in business and marketing, then yours can too.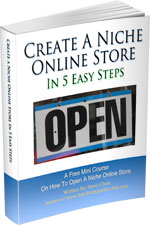 Ready To Get Serious About Starting An Online Business?
If you are really considering starting your own online business, then you have to check out my free mini course on How To Create A Niche Online Store In 5 Easy Steps.
In this 6 day mini course, I reveal the steps that my wife and I took to earn 100 thousand dollars in the span of just a year. Best of all, it's free and you'll receive weekly ecommerce tips and strategies!
Note: This post above may contain affiliate links, which means that I may receive a commission if you make a purchase when clicking a link. Please consult our privacy policy for more information.
Related Posts In Making Money
About Steve Chou

Steve Chou is a highly recognized influencer in the ecommerce space and has taught thousands of students how to effectively sell physical products online over at ProfitableOnlineStore.com. 

His blog, MyWifeQuitHerJob.com, has been featured in Forbes, Inc, The New York Times,  Entrepreneur and MSNBC.  

He's also a contributing author for BigCommerce, Klaviyo, ManyChat, Printful, Privy, CXL, Ecommerce Fuel, GlockApps, Privy, Social Media Examiner, Web Designer Depot, Sumo and other leading business publications.

In addition, he runs a popular ecommerce podcast, My Wife Quit Her Job, which is a top 25 marketing show on all of Apple Podcasts. 

To stay up to date with all of the latest ecommerce trends, Steve runs a 7 figure ecommerce store, BumblebeeLinens.com, with his wife and puts on an annual ecommerce conference called The Sellers Summit.  

Steve carries both a bachelors and a masters degree in electrical engineering from Stanford University. Despite majoring in electrical engineering, he spent a good portion of his graduate education studying entrepreneurship and the mechanics of running small businesses.