It's been a solid 4 months since I resigned from my day job so I wanted to take a moment to reflect on my experiences with unemployment and how to find what makes you happy.
Here's the thing.
Most people have this rosy vision of quitting their job and being their own boss but personally, my transition has not been entirely smooth.
And for those of you who think financial freedom is the answer to all of your problems, you may want to think again:) In fact, at one point I considered taking on another day job at a startup because I felt a void in my life.
Editor's Note: In case you missed it, here's the reason why I finally quit my job after working happily at the same company for 17 years.
But one major positive about quitting is that it has had a profound effect on my business success. Because I have a lot more time to work, I've been able to make numerous improvements to my ecommerce store.
For example in the last 4 months…
For my blog I've been putting out longer, more comprehensive posts which have done exceptionally well. Here are a few examples.
Even though I've been cranking on the business front, I've also been struggling with a few things that I'll talk about below.
Get My Free Mini Course On How To Start A Successful Ecommerce Store
If you are interested in starting an ecommerce business, I put together a comprehensive package of resources that will help you launch your own online store from complete scratch. Be sure to grab it before you leave!
Happiness, Success And Stress
Recently, I spoke at 2 back to back conferences and a lot of people were amazed at how lean I run my businesses. I don't have a staff nor do I have any desire to build a large team.
For my blog, I basically have one assistant who helps me edit podcasts but that's pretty much it. I handle my online store course all by myself. I answer my own emails.
I write all of my own posts for my blog and I produce all of the content for my podcasts.
In fact after my Fincon speech on how to make 60K in 90 minutes with an online webinar, my buddy Noah Kagan asked me,
"Steve, why don't you up your game?".

"Why aren't you scaling your businesses to maximize profit?"

"Why don't you hire more people to handle all of your stuff?"
My simple answer? I don't want the added stress.
This year, both of my businesses should each exceed 7 figures. If you look at my lifestyle, I barely spend any money at all and I have tons of free time.
Outside of the kids, I have very few expenses. In short, my businesses generate way more money than I need to live.
So would scaling my businesses generate me more money? Hell yeah.
But would it make me any happier? I'm not so sure.
Great Success Comes At A Sacrifice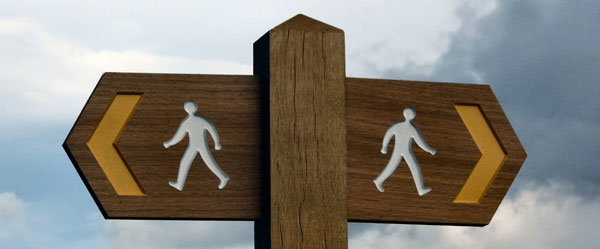 Ever since I started my podcast, I've met and hung out with many successful entrepreneurs and I consistently get this feeling that the more successful you are, the lonelier and unhappier you get.
In fact, most of my uber successful friends have been forced to sacrifice their social and family lives to grow their businesses.
Believe me, I've thought about pressing down hard on the gas pedal in the past.
As an undergrad at Stanford, I was a member of a special group called the Mayfield Fellows.
Only 12 students are selected per year and you are provided with special resources and access to venture capitalist mentors to start your own company.
Over the years, many of my Mayfield Fellows have had 8, 9 and 10 figure exits. Kevin Systrom of Instagram is perhaps the most successful Mayfield alumni.
And another Mayfield Fellow friend of mine Steph Hannon is now the CTO for Hillary Clinton's presidential campaign.
When you put a bunch of driven people together, the pressure to succeed is intense!
Anyway whenever we have our annual retreats, I often feel inferior because while I'm out there selling hankies and digital courses, everyone else is creating life and world changing companies:)
I know it's probably not the right way to think about it, but my ego wants to start and scale to a much larger company. And I often have to remind myself of the costs.
Is the prestige worth it? Are the sacrifices justified? Will creating a large company make me happy?
Achieving Balance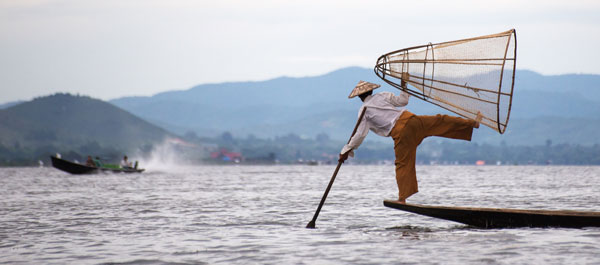 For me, I know that there are 4 aspects of my life that I must maintain in order to feel fulfilled.
My basic needs must be met – Can I afford to buy whatever I need to buy and can I support my family? Do I have enough money to kick back and do what I want?
My mind needs to be stimulated – Do I find what I'm working on interesting and fulfilling? Am I using my brain to its full capacity and potential?
I must feel close to my family – Am I spending enough time with my wife and kids? Am I involved enough to be an integral part of their lives?
I require social stimulation – Am I interacting with interesting people who share my goals and ideals? Do I have peers that are constantly challenging me to do better?
Over the years, I've discovered that once a minimum threshold has been met for a given category, further gains have diminishing returns.
For example if I go out with my friends 2 or 3 times a week, that's generally good enough to satisfy my social needs.
Going out any more often than that isn't going to improve my social satisfaction and the same goes for the other categories mentioned above.
The secret to happiness lies in achieving the appropriate balance that matches your personality.
But how do you figure out your need thresholds for each category? Here's what my current situation looks like.
Note: My life is not entirely balanced yet, but I'm working on it.
Aspect #1: Wealth (4.5 out of 5)

First off, I don't consider myself rich but I have more than enough money to do whatever I want.
If I feel like going out to eat at a nice restaurant, I don't blink an eye.
If I want to take an extended vacation on a cruise ship in a two story suite? No problem.
If I want to attend a few NBA finals games, no sweat.
As long as I don't do anything stupid or spend my money recklessly, I can easily generate enough income to cover my basic expenses and anything that I want to do.
When Noah asked me why I haven't tried to blow up my businesses, two immediate thoughts popped into my head.
One, scaling any business requires hiring a team. And managing team members always makes things more complicated
At Bumblebee Linens, we currently have 4 employees. And while they have generally been great, dealing with different personalities and keeping everyone motivated has caused a good amount of stress.
Two, life is much simpler when your business is small. Right now, I can take care of almost everything by myself.
In the worst case, I could keep everything running on my own and not have to worry about juggling a bunch of moving parts.
And finally, there are diminishing returns in the money department.
Would I welcome more money in my life? Of course.
Would more money make me happier? Probably not.
Would starting a large company stroke my ego? Absolutely.
Is boosting my ego worth the sacrifice? Probably not.
Right now, I think I'm good in the wealth department and I will continue to grow my businesses at a steady pace.
Aspect #2: Mental Stimulation (4 out of 5)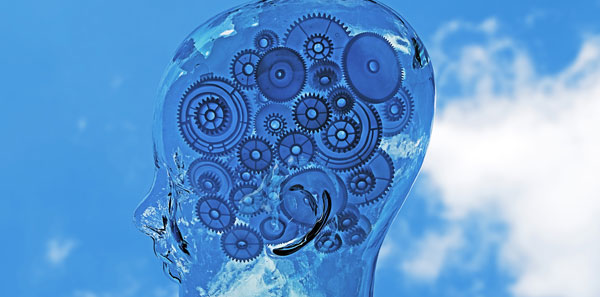 I've mentioned this many times in the past, but my mind requires constant stimulation.
One of the main reasons that I worked as a hardware engineering director for so long is because designing microprocessors requires a decent amount of brain power.
And at my day job, I had the pleasure of working with brilliant people from MIT, Stanford and Cal (Ok…maybe not Cal).
In fact, there was one point early on in the company where 80% of the employees had advanced degrees from the top 5 colleges in the nation and it made me appreciate working with people much smarter than myself.
Unfortunately for me, selling hankies, blogging, podcasting and teaching my class isn't enough to satisfy my intellectual needs.
And now that I've quit my job, I'm hoping to fill the void with a few software projects that I'm silently working on in the background.
But in the meantime, I'm adequately covered in this department.
Aspect #3: Family (5 out of 5)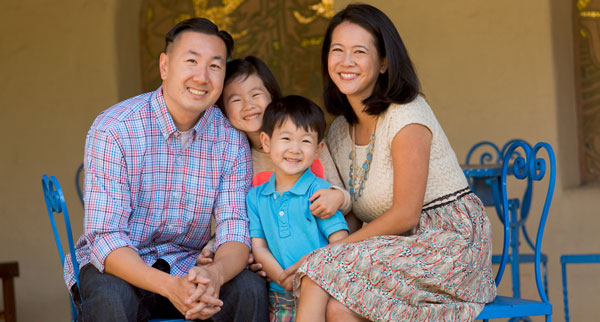 Family is the main reason why I decided to quit my job. My kids are at an age right now where they totally adore me and actually want to hang out.
So instead of sitting behind a computer in an office all day working for the man, I made the decision to sacrifice a little mental stimulation for an active role in their lives.
Here's the thing about my kids. While I love them to death, I'm not the type of Dad that can spend every minute with them because they would drive me crazy:)
So instead, my goal has been to simply be present.
For example…
I make sure I'm around to help them with their homework.
I make sure I'm around to play with them if they want to play.
I make sure I'm around to attend their soccer and basketball games.
I might not be hanging out with them every single minute of the day but I'm there if they need me.
Aspect #4: Social Stimulation (3.5 out of 5)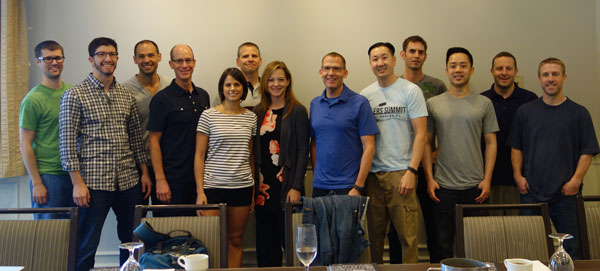 The one aspect of my life that I'm currently struggling with is the lack of social stimulation. When I was working at my day job, I was in constant contact with brilliant people every single day.
And these people would challenge me to do better because I knew that they were smarter than me.
But once I quit, the interaction abruptly stopped. After quitting my job, I found myself sitting in front of my computer alone.
In fact, the lack of interaction with smart and driven people is one of the main reasons why I considered joining another startup company shortly after quitting:)
But deep down, I knew that going back to work wasn't the right choice.
And going forward, I may try to rent a co-working space or make an active effort to meet up with other like minded entrepreneurs in my area. But as of right now, this aspect of my life needs the most work.
Overall

Overall, I think that I'm in a pretty good place. And meeting 3 out of 4 of my happiness attributes isn't bad:)
Currently, my biggest struggle is keeping my ego in check. I know that I could achieve much greater things in life and business if I were to go nuts.
And part of me wants to be wildly successful and to be known for accomplishing amazing and impactful things.
But at this point, I have a decent handle on what makes me happy and it's a matter of executing on that plan.
What are your minimum requirements for happiness? I would love to hear your thoughts.
photo credit: Rhys A. Philadelphia Spectrum demolition: Glass House new decisions The Fishermen of Inle Lake Clever Cogs!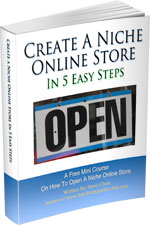 Ready To Get Serious About Starting An Online Business?
If you are really considering starting your own online business, then you have to check out my free mini course on How To Create A Niche Online Store In 5 Easy Steps.
In this 6 day mini course, I reveal the steps that my wife and I took to earn 100 thousand dollars in the span of just a year. Best of all, it's free and you'll receive weekly ecommerce tips and strategies!
Note: This post above may contain affiliate links, which means that I may receive a commission if you make a purchase when clicking a link. Please consult our privacy policy for more information.
Related Posts In Making Money
About Steve Chou

Steve Chou is a highly recognized influencer in the ecommerce space and has taught thousands of students how to effectively sell physical products online over at ProfitableOnlineStore.com. 

His blog, MyWifeQuitHerJob.com, has been featured in Forbes, Inc, The New York Times,  Entrepreneur and MSNBC.  

He's also a contributing author for BigCommerce, Klaviyo, ManyChat, Printful, Privy, CXL, Ecommerce Fuel, GlockApps, Privy, Social Media Examiner, Web Designer Depot, Sumo and other leading business publications.

In addition, he runs a popular ecommerce podcast, My Wife Quit Her Job, which is a top 25 marketing show on all of Apple Podcasts. 

To stay up to date with all of the latest ecommerce trends, Steve runs a 7 figure ecommerce store, BumblebeeLinens.com, with his wife and puts on an annual ecommerce conference called The Sellers Summit.  

Steve carries both a bachelors and a masters degree in electrical engineering from Stanford University. Despite majoring in electrical engineering, he spent a good portion of his graduate education studying entrepreneurship and the mechanics of running small businesses.