There's a saying that entrepreneurs are willing to work 80 hours a week to avoid working 40. And if you're spending 80 hours per week on your business, then power to you.
But what if you're putting in the time but not seeing the results? Here's an email that I received from a reader the other day…
Hey Steve. Everyday I wake up, eat breakfast, work the entire day on my online business, eat dinner, work some more and then go to bed.

I've been doing this for almost a year but I don't feel like I'm getting anywhere. Shouldn't things have taken off already?
Hey I get it.
Rule #1 of business is that you must put in the work to see results but hauling a$$ for a year doesn't guarantee success.
In fact, all of the "you need to hustle" advice circling around the web is probably skewing your expectations.
For example if you listen to Gary Vaynerchuk you might think that you need to burn the candle at both ends…
When you're truly in that hustle, you are maximizing every last bit of energy you have in order to produce.
If you listen to George Bernard Shaw you might think that you need to put in 10X the effort…
"When I was young, I observed that nine out of 10 things I did were failures. So I did 10 times more work."
Don't get me wrong.
I'm a big time fan of both George and Gary but I don't believe that hustling is always the right answer.
I also don't believe that telling people to hustle is very useful advice.
By all means you should work hard, put in the hours and do the research, but that's just stating the obvious. After all, you can't get anywhere without taking action.
Get My Free Mini Course On How To Start A Successful Ecommerce Store
If you are interested in starting an ecommerce business, I put together a comprehensive package of resources that will help you launch your own online store from complete scratch. Be sure to grab it before you leave!
Why You Shouldn't Hustle

To me, hustling carries the stigma of long hours and an intense work ethic.
When I think of hustling, I think of someone who works 16 hour days and is completely consumed in his or her work.
But here's a little secret. I don't operate this way at all. In fact, I don't consider myself a "hustler" in the true sense of the term.
Sure, there are times when I forget to eat because I'm absorbed in my work but that doesn't happen all that often.
Instead most of the time, I just try to accomplish one thing per day and then call it quits.
Most of the time, I don't try to "maximize every last bit of my energy" or "do 10X the work". In fact, I am just a lazy Chinese guy at heart.
Does that mean that I'm not an effective entrepreneur? Does that mean that I have no drive to succeed?
Here's the real problem with preaching the hustle mentality.
By telling everyone they need to hustle to succeed, that implies that working intensely always leads to success. But that's simply not true.
There are so many external factors in play that can affect your business and sometimes things just take time to develop.
My Approach To Business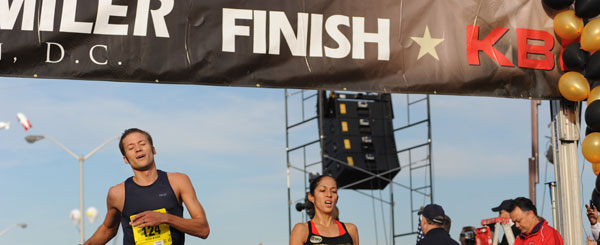 The problem with hustling towards the finish line is that there is no finish line. So you should avoid setting a "specific time table" for your success.
Now I'm not saying that you shouldn't set goals or be ambitious nor am I saying that you shouldn't shoot for the stars.
But stop telling yourself that you need to succeed within a certain time frame because you never know when things will start to take off.
The truth is that I rarely "hustle".
Instead, I pick a slow and steady pace and tell myself that I'm going to maintain it forever.
In fact, I treat all of my businesses like a change in my lifestyle.
For example when I committed to blogging, I told myself that I was going to write an article at least once a week FOREVER.
When I started my online store, I made a similar mental commitment. I didn't have an end game in mind. Instead, I allocated some extra time in my routine to fit things in.
Today, running my businesses are a part of my regular schedule. I don't think about hustling. I just try to make forward progress on a consistent basis.
I've been at this for almost 10 years now and I've seen so many entrepreneurs come and go.
But I'm always a constant.
The Problem With People Today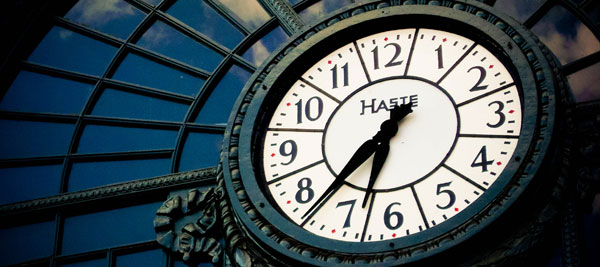 The biggest problem with entrepreneurship today is that information is too accessible.
The biggest problem with entrepreneurship is that we are aware of other people's successes which makes us feel inadequate.
Hell. There are so many people who started blogging after me who are doing better than I am. And there are so many more successful ecommerce entrepreneurs as well.
But here's the thing.
Our problem as entrepreneurs isn't that we don't work hard enough. Our problem is that we need to keep our feelings of inadequacy in check.
We need to not get depressed when our reality doesn't meet the lofty standards of the Internet.
After I published my latest set of income reports, a reader asked me why I only publish my reports twice a year instead of on a monthly basis.
Well the real reason is because sh-t doesn't happen that fast. Sure, I could put out a monthly report but I'd have nothing to talk about except for the numbers.
The Grind Is Boring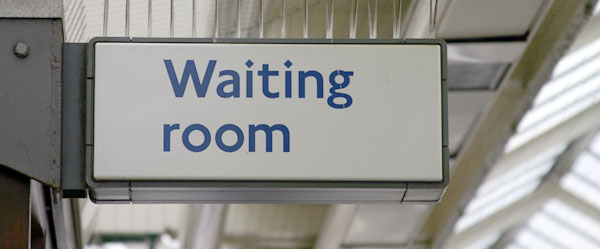 Everyone tends to glamorize entrepreneurship but the truth of the matter is that I'm sitting around waiting a lot.
For example, I just set up a new set of Pinterest ads the other day and what am I doing now? I'm waiting a few weeks for the results to come in.
Whenever I write a blog post, I have to wait at least 3-6 months for it rank in search.
Nothing happens right away!
And to be perfectly honest, the biggest problem I see is that most young entrepreneurs have a problem with patience.
Steve, how soon can I make money if I follow your strategy?
Steve, can you send me all of your free lessons right away instead of once per day?
Steve, will you publish my unique contents on your blog even though you have no idea who the heck I am?
Sometimes, I wonder what this world is coming to. Can no one wait for anything anymore?
Here's the reality.
Things take time to progress at their own pace. So don't set expectations based on someone else's success.
Wait the frickin 6 days for my free mini course emails to arrive ok:)?
Relationships take time to develop. Try to get to know someone BEFORE asking for a favor
My Advice
9 times out of 10, no matter how hard you work or how hard you hustle, things will just happen on their own.
And you can't force it or will things to happen just because you want it so bad. Sometimes it's just not your turn yet.
Once you realize that the business world is so much bigger than your work ethic, you can adjust your perspective and chill the heck out.
Don't get down on yourself because you haven't reached some imaginary point with your business. Just sit back and enjoy the journey.
Find a pace that you can maintain indefinitely and don't obsess over why you aren't doing as well as someone you read about on the Internet.
Trust me, you'll just get disappointed every time if you do.
Instead, just put your head down, keep on trucking and one day your time will come. And when it finally does, take the time to enjoy it.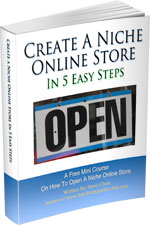 Ready To Get Serious About Starting An Online Business?
If you are really considering starting your own online business, then you have to check out my free mini course on How To Create A Niche Online Store In 5 Easy Steps.
In this 6 day mini course, I reveal the steps that my wife and I took to earn 100 thousand dollars in the span of just a year. Best of all, it's free and you'll receive weekly ecommerce tips and strategies!
Note: This post above may contain affiliate links, which means that I may receive a commission if you make a purchase when clicking a link. Please consult our privacy policy for more information.
Related Posts In Making Money
About Steve Chou

Steve Chou is a highly recognized influencer in the ecommerce space and has taught thousands of students how to effectively sell physical products online over at ProfitableOnlineStore.com. 

His blog, MyWifeQuitHerJob.com, has been featured in Forbes, Inc, The New York Times,  Entrepreneur and MSNBC.  

He's also a contributing author for BigCommerce, Klaviyo, ManyChat, Printful, Privy, CXL, Ecommerce Fuel, GlockApps, Privy, Social Media Examiner, Web Designer Depot, Sumo and other leading business publications.

In addition, he runs a popular ecommerce podcast, My Wife Quit Her Job, which is a top 25 marketing show on all of Apple Podcasts. 

To stay up to date with all of the latest ecommerce trends, Steve runs a 7 figure ecommerce store, BumblebeeLinens.com, with his wife and puts on an annual ecommerce conference called The Sellers Summit.  

Steve carries both a bachelors and a masters degree in electrical engineering from Stanford University. Despite majoring in electrical engineering, he spent a good portion of his graduate education studying entrepreneurship and the mechanics of running small businesses.