Etsy is well known as the premiere marketplace for buying and selling handmade, custom and vintage goods.
If you want to sell your own arts and crafts, Etsy is an excellent starter platform with over 80 million active buyers.
However, Etsy is not the only option when it comes to selling handmade products.
This post will explore 14 Etsy alternatives and sites like Etsy that are as good or better for making money. To maximize your sales, you'll want to list your handmade goods on as many marketplaces as possible.
Get My Free Mini Course On How To Start A Successful Ecommerce Store
If you are interested in starting an ecommerce business, I put together a comprehensive package of resources that will help you launch your own online store from complete scratch. Be sure to grab it before you leave!
The Best Etsy Alternatives
Etsy Alternative #1 一 Shopify

Shopify is an ecommerce platform that allows you to sell your crafts and handmade goods on your own website.
By starting your own online store on Shopify, you own the platform and have full control over the look and feel of your site.
Unlike Etsy, there are no referral fees and you can easily build a beautiful website to showcase your work to potential buyers and drive sales.
To build a store on Shopify, you must pay a monthly subscription fee of $29-$299 depending on the plan you choose.
Free credit card processing is included with Shopify Payments and there are no transaction fees.
For more information on costs, read this post on Shopify Pricing
If you are serious about making money with your handmade goods, you must have a Shopify store to showcase your crafts.
Shopify Pros
No Selling Fees: When you own your own store, you get to keep all of the profit and you don't have to pay any referral fees.
Full control: Unlike Etsy, you have full control over the presentation and display of your products.
Access To Customers: Etsy does not provide access to your customer's contact information. But with your own online store, you can generate repeat sales with email marketing, SMS marketing and other promotional channels.
Shopify Cons
Monthly fees: Shopify charges a monthly fee that starts at $29/month.
More upfront work to set up: You will need to learn how to build your own website with Shopify's tools and drive your own sales.
No built-in audience: Unlike Etsy, you will have to drive your own traffic to your website to make sales.
Etsy Alternative #2 一 Amazon Handmade

Amazon Handmade is a selling program within the Amazon Marketplace where artisans can sell handcrafted products such as jewelry, stationery, toys, and artwork.
With 300 million active users, Amazon is the most popular online marketplace in the US. Data gathered by Statista shows that Amazon dominates the US ecommerce market with a 41% share.
Unlike other marketplaces, there is no monthly listing fee on Amazon Handmade. However, Amazon deducts a flat 15% referral fee per sale.
Amazon Handmade Pros
Built-in audience: Amazon has an enormous built-in audience that provides visibility to your products.
Limitless listings: Amazon Handmade allows sellers to list an unlimited number of products.
No listing fee: Amazon Handmade charges no monthly listing fee, unlike Etsy, which charges $0.20 per item. The listings don't expire, and artisans only pay Amazon once a sale is made.
Brand recognition: Customers trust Amazon because it's a renowned brand that provides fraud protection. Shoppers feel more confident when making purchases from unfamiliar brands.
Convenient shipping: Amazon takes care of shipping through their Fulfillment By Amazon (FBA) program. Sellers can also opt for FBA to fulfill their orders from other sources.
Amazon Handmade Cons
Sign-up requirements: The application process is strict and approval takes up to 2 weeks. Amazon Handmade only accepts sellers with fewer than 20 people in their organization.
Commission fees: Amazon levies a 15% commission fee on each product. This value is considerably higher than Etsy's 6.5%.
Reputation for competitive pricing: Amazon isn't the first choice for customers looking for handmade goods. Amazon is generally known for selling inexpensive, off the shelf products.
Limited categories: Amazon Handmade has a total of 16 categories. Digital, downloadable, and electronic product categories are currently unavailable on Amazon Handmade.
Lengthy payment schedule: Amazon pays every 2 weeks, unlike Etsy, which pays after every purchase.
Etsy Alternative #3 一 Bonanza

Bonanza is a seller-centric online marketplace that allows sellers to build a relationship with their customers.
Bonanza has 5 million active monthly visitors, with most of them from the US (75%) and the rest from abroad (25%). Founded in Seattle, the company has over 40,000 sellers and 22 million listings.
Bonanza also doesn't charge a listing fee or any monthly store fees. However, it's worth noting that Bonanza has a significantly smaller user base compared to Etsy, which has 95 million monthly visitors.
However, Bonanza is a great marketplace to further diversify your sales.
Bonanza Pros
Low commission fees: Bonanza charges a 3.5% selling fee which is much lower than Etsy's 6.5% commission. Sellers can also choose from commission-based tiers, where Bonanza advertises products on behalf of sellers on channels such as Google Shopping.
Easy product import: Bonanza makes it easy for sellers to import products from other online marketplaces such as Amazon, eBay, Etsy, and Shopify.
Shipping integrations: Bonanza provides shipping integrations to connect your shop to third-party shipping couriers.
Build customer relationships: Unlike other marketplaces, Bonanza gives sellers access to customer information. This helps sellers build relationships with their customers and establish a strong brand.
Merchant-centric: Bonanza helps merchants build a codeless ecommerce website when they're ready to make the jump.
Bonanza Cons
Low traffic and inventory: Bonanza has few listings and doesn't attract a large audience compared to big-name competitors like Etsy and Amazon. Sellers must upgrade to higher-tier memberships and offer Bonanza a bigger cut of their sales to access Bonanza-supported ads.
Delayed inventory syncing: Merchants have complained that inventory syncing from eBay and Amazon to Bonanza is glitchy. If you sell the same products on Bonanza and other marketplaces, your inventory counts may not update in real time.
Low sales: Merchants have complained of low sales on Bonanza compared to larger marketplaces like Amazon and eBay. However, if you sell quirky or unique products, Bonanza can be an excellent option to explore.
Etsy Alternative #4 一 Redbubble

Founded in 2006, Redbubble is a print on demand company that helps 728,000 designers sell their art globally.
Redbubble, known for its quirky and standout designs, has almost 2 million unique monthly visitors.
The process to list artwork on Redbubble is simple. Once a customer buys a product with the seller's artwork, Redbubble prints the design and ships it to the customer directly.
Redbubble assigns every product a base price and adds a markup value for sellers. The typical markup value is 20%, but sellers can adjust their prices at any time.
Redbubble partners with brands and lets artists create and sell licensed fan art designs through their Redbubble Partner Program (RPP).
Redbubble Pros
Good side hustle: Redbubble can be a great source of passive income as designers don't have to do anything after uploading their designs. The company takes care of the printing and shipping.
Easy to use: Redbubble has a user-friendly interface and an easy artwork upload process.
Unlimited potential: Once an artist uploads a design, it stays on Redbubble forever. The designs can be a recurring source of income as long as the listing is active on the platform.
Large number of products: Redbubble offers more than 60 types of products to print on. Sellers can put their creations on all or choose specific product types.
Inventory-free: Redbubble manages printing and shipping on the seller's behalf. Print on demand is an excellent option for those who want an ecommerce store without the headache of managing inventory.
No listing fee: Redbubble doesn't charge any fees whatsoever. Designers directly get a cut from their sales.
Red Bubble Cons
No control over inventory: Because Redbubble takes care of everything except design, sellers have no control over product material and print quality.
Delayed payment schedule: Redbubble pays on the 15th of each month, unlike Etsy, which pays after every sale.
High competition: Because selling on Redbubble is free, there's more competition. Designers need to create unique and trendy designs to stand out from the competition. 
No customer relationship: Redbubble doesn't provide any customer details which makes it impossible to build a relationship with customers.
Etsy Alternative #5 一 eBay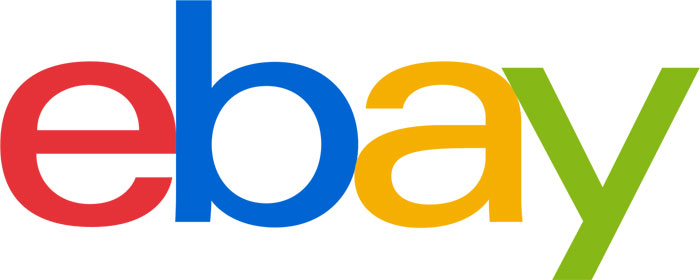 eBay, a well known Etsy and Amazon alternative, is the third-largest online marketplace with a 4.2% market share in the US. eBay has a presence in more than 180 countries and has 182 million active monthly users.
eBay stores allow merchants to sell new and preowned products in categories such as toys, automobiles, collectibles, and pet supplies.
eBay also has a unique selling system that lets shoppers bid on products in an auction. This feature can help sellers sell products far higher than their original selling price.
eBay Pros
Built-in audience: Like Amazon, eBay has a vast in-built audience. Sellers can reach buyers around the world.
Brand recognition: eBay is the third-largest ecommerce store in the US with established brand authority. As a result, shoppers are willing to buy from unknown brands on their platform.
Flexible listing: Sellers can list their products in an auction-based or fixed price listing. Auction-based listings work great for collectibles, while fixed-price listings work well for everyday items.
Convenient shipping: eBay collaborates with shipping partners so merchants can sell their products locally and globally.
Sell second-hand goods: eBay allows sellers to sell used products, provided they are labeled as such in the listing.
Timely payment: Sellers can choose to get paid either daily or weekly.
eBay Cons
Extra fees: eBay charges a $0.35 listing fee upfront. Once a product sells, merchants are further charged 10% to 15% of the final order value.
Piracy: Although eBay has partnerships with law enforcement to fight piracy, there are still counterfeit products on the marketplace.
Listing limit: New sellers have a listing limit of 10 products with a value up to $500 per month.
Reputation for cheap pricing: eBay is the go-to place for bargain shoppers. As a result, there's pressure for sellers to provide lower pricing and free shipping.
Etsy Alternative #6 一 Folksy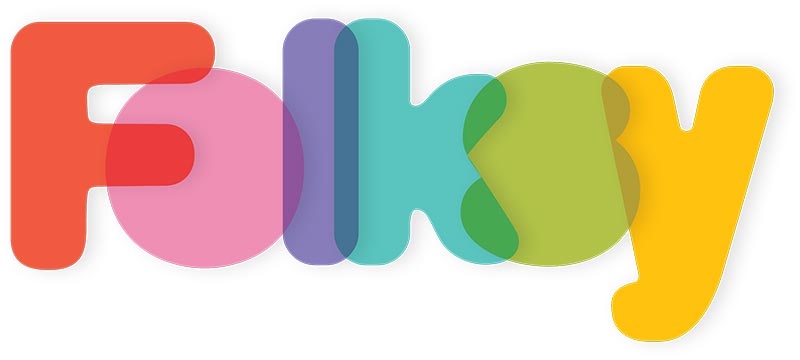 Founded in 2008, Folksy is one of the biggest online marketplaces, with 10,000 designers, artists, and artisans residing in the UK.
Folksy has 200,000 monthly unique visitors, with 85% of its traffic based in the UK.
Folksy, known as "UK's Etsy", is famous for its handcrafted gifts and supplies. Folksy charges 6% of each sale, but only on the items and not on shipping fees.
Folksy Pros
No commission on postage: Unlike Etsy and eBay, Folksy doesn't charge any commission on shipping fees.
Unlimited listings: The first 3 listings are free, and then it's 15p per item. However, sellers can pay just £5 a month to get unlimited free listings.
Easy import: Folksy allows sellers to import product listings from Etsy easily. Sellers need to have a Folksy Plus account to use this service.
Immediate payment: Once a customer buys a product, the seller receives the compensation immediately via PayPal.
Folksy Cons
Must be a UK resident: Folksy restricts sellers outside the UK. However, buyers can be from anywhere in the world.
Low traffic: Folksy doesn't have the same reach as Etsy. However, Folksy can be used to complement Etsy or other marketplaces.
Inconvenient shipping: Folksy doesn't have fulfillment centers like Amazon and eBay. Furthermore, their shipping integration software lacks features that other marketplaces possess.
Poor mobile application: The Folksy mobile application is buggy, and sellers need to log in through their desktop to access certain features.
No currency conversion: International visitors do not have the option to view pricing in their respective currencies.
Etsy Alternative #7 一 Ruby Lane

Ruby Lane, founded in 1998, is one of the world's largest vintage online stores.
Ruby Lane has over 2,000 active sellers that collectively sell $125,000 worth of antiques and collectibles every day.
Ruby Lane deals in categories such as ceramics, rugs, lighting, jewelry, dolls, and fashion. An ideal Ruby Lane customer is into fine arts, vintage, and precious goods.
Ruby Lane Pros
Targeted audience: Ruby Lane attracts high-end buyers who love vintage, art, and collectibles. The average product price is higher than other online marketplaces.
Reasonable service fee: The service fee of Ruby Lane is 6.7% on purchase order value and capped at $250.
Ruby Lane Cons
Limited audience reach: Ruby Lane is a niche online marketplace that caters to a specific type of customer.
Maintenance fee: The monthly maintenance fee is $54 for 50 items. Beyond 50 items, the maintenance fee is $0.30 to $0.10 per item, depending on the number of listed products.
Delayed payment schedule: Sellers get paid on the 1st of every month.
Outdated website: The Ruby Lane website lacks appropriate filters, and its user interface is dated.
Etsy Alternative #8 一 Society6

Society6, founded in 2009, is a print-on-demand company that provides artists and designers a platform to showcase their designs.
Society6 has 5 million unique monthly visitors, making it one of the most popular print-on-demand services in the US.
Once an artist uploads the design and selects their products, Society6 fulfills the orders by printing and shipping the product.
Unlike other print on demand companies, Society6 specializes in art prints and offers more print categories.
Society6 pays 10% of every sale to designers but artists can also set their own markup values on select categories.
Society6 Pros
User-friendly: The Society6 website is easy to use and navigate. The process of uploading a design is also straightforward.
Unlimited potential: Society6 can be a great source of passive income as Society6 takes care of the ecommerce side of the business.
Large category: Society6 offers 80+ products to place your art on.
Inventory free: Sellers don't have to do anything after uploading their artwork as Society6 takes care of printing, shipping, and dealing with order issues.
No fees: Sellers dont' have to pay any listing fees or setup fees to use Society6.
Society6 Cons
Slow payment schedule: Society6 pays sellers on the 1st business day of each month.
Lack of control on inventory: Sellers don't have control over print quality and product material.
High competition: The registration requirements are lenient, making it easy for people to create an account on Society6.
Low-profit margin: Society6 lets sellers set profit margins on certain products such as framed prints, art prints, and canvas prints. For other products, sellers receive a 10% cut on every sale.
Etsy Alternative #9 一 MadeIt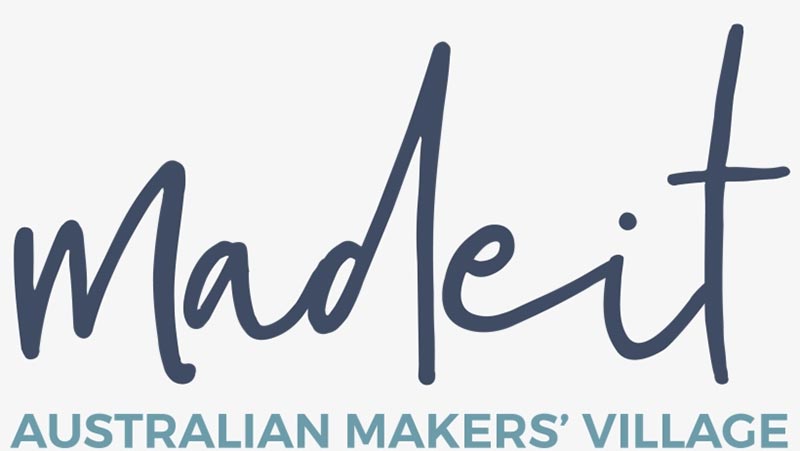 Madeit is known as the "Australian version of Etsy", and is an online marketplace that gets over 80,000 unique monthly visitors and has 120,000+ registered users.
Unlike other Etsy alternatives, Madeit is a family-owned business that supports local artists and makers. Third-party manufactured products are strictly not allowed on Madeit.
Madeit has a range of categories such as fashion, accessories, homeware, bath, and beauty. Sellers can also sell vintage products only if the products are altered substantially.
Madeit has 4 quarterly and 3 annual plans based on the number of listings and categories per item. The lowest plan is $16 AUD per month.
MadeIt Pros
No sales commission: Unlike other online marketplaces, Madeit does not charge any commission fee.
Store URL: Each merchant gets a customized URL for their online store, making it convenient for buyers to locate their favorite sellers.
Ease of payment: Buyers pay sellers directly via Stripe, PayPal, or Direct Deposit which means sellers receive the payment immediately after a sale.
Build customer relationships: Sellers ship items independently, retaining full access to customer details. Thus, sellers can build their brand and communicate with their customers directly.
MadeIt Cons
Low traffic and inventory: Madeit allows only Australian residents to sell on their platform. As a result, Madeit has lower inventory and traffic.
Limits on category listing: Sellers can list their products in 1 to 3 categories based on their membership.
No fulfillment centers: Sellers have to set their shipping prices and make arrangements to ship orders to customers by themselves, as Madeit doesn't have fulfillment centers.
Etsy Alternative #10 一 Cratejoy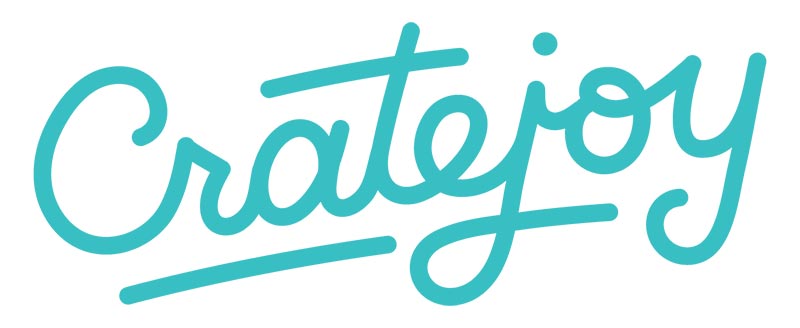 Cratejoy is the world's first subscription box marketplace. Cratejoy has 4 million monthly views and 40,000+ sales each month.
Independent sellers can list their subscription boxes in the marketplace, and once they make a sale, Cratejoy provides discounted shipping and assistance with fulfillment. Cratejoy also helps with advertising as well.
Cratejoy provides a comprehensive dashboard, built-in management tools, and detailed analytics, making it convenient for sellers to track their orders and check their financial outlooks.
Cratejoy also has a Cratejoy Site Builder that provides merchants with all the tools they need to build their own websites.
Cratejoy Pros
No listing fee: Cratejoy charges no listing fee or setup fee.
Fraud protection: Cratejoy provides fraud protection which makes it safe for consumers to shop.
Third-party fulfillment: Cratejoy supports third-party fulfillment solutions such as ShipStation and Pirate Ship.
Website builder: Cratejoy helps merchants build a code-free website for $39 per month. They also charge a 1.25% + $.10 commission on every sale made on the website and marketplace.
Multiple Categories: Sellers can choose any niche to create their subscription boxes as Cratejoy offers many categories to choose from.
Cratejoy Cons
Fees per sale: Cratejoy charges a flat 1.25% fee on the selling price and an additional $0.10 transaction fee.
High competition: Cratejoy is a popular platform and the subscription box competition is fierce.
Etsy Alternative #11 一 Depop

Depop is a unique online marketplace for buying and selling unique fashion products with over 11 million unique monthly visitors.
Depop's primary traffic comes from the US (47%), followed by the UK (26%) and Australia (7%). 
Depop's registration and listing process is simple. Sellers just need to add up to 4 product images through their app and write a suitable description.
Sellers can sell used and vintage items as well. Depop is available in select countries, but merchants can sell their products worldwide.
Depop Pros
Easy to use: Anyone with minimal selling experience can list their products on Depop. 
User-friendly application: As Depop caters mainly to the Gen Z crowd, its website and mobile applications are far superior to other marketplaces.
Shipping integration: Sellers in the UK and US can ship using Depop's automated shipping integration.
Depop Cons
High competition: Depop has 32 million products for sale, making it challenging for a seller to stand out if they don't have an established brand.
Excessive selling fees: Depop charges a 10% fee on the total amount, including shipping costs. There's also an additional payment transaction fee of approximately 3%.
Etsy Alternative #12 一 Instagram Shopping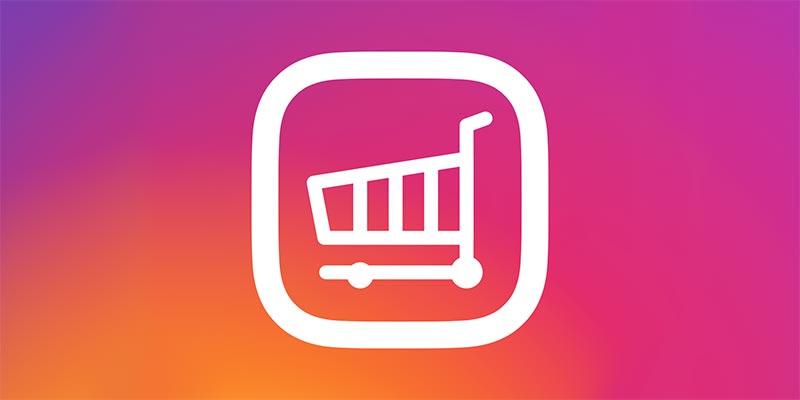 Instagram Shopping is a set of features that allow people to shop your brand's products all across Instagram.
With 500 million users, Instagram is the most popular social media channel in the world. Instagram introduced its online commerce feature called Instagram Shopping in 2021.
An Instagram Shop is easy to set up. Users need to connect their professional Instagram accounts to the Instagram Shop, upload products, and wait for Instagram's approval. Once approved, sellers can start selling directly if their country is listed on Instagram Checkout.
Instagram also provides Instagram Shopping Insights, a valuable analytical tool with metrics such as product views and button clicks.
Instagram Shopping Pros
Massive reach: Instagram gives your products more visibility than any other social media platform because of its large user base. Sellers can reach their target audience by using hashtags, stories, posts, and Instagram Ads.
Streamlined experience for users: Instagram users can checkout and buy a product without leaving the mobile application. A simplified checkout process makes it appealing for users to purchase through Instagram.
Mobile optimized: Instagram is an application designed specifically for mobile use. Being mobile-optimized is crucial for ecommerce platforms as mobile sales account for 54% of the total online sales.
Live shopping: Sellers can tag products when they are live on Instagram, making it a seamless buying experience for viewers.
Instagram Shopping Cons
Selling fee: Instagram charges a flat 5% selling fee per shipment. This charge includes taxes and payment processor fees.
Location restrictions: Instagram Checkout is only available in the US currently. But they're looking to roll out to other countries soon.
Lack of customer relationship: Sellers only receive shipping details, making it tough to communicate with their customers.
Lack of ecommerce features: Instagram lacks ecommerce features such as cart abandonment and email marketing.
Etsy Alternative #13 一 Fine Art America

With 7 million monthly visitors, Fine Art America is one of the world's largest art marketplaces and print-on-demand companies.
Fine Art America allows artists and art gallery owners to upload their artwork and place it on different products. The company then prints, frames, packs, and ships it to the customers on the artist's behalf.
Fine Art America has 16 manufacturing centers in five countries. Getting started is easy, and once an artist has been accepted into Fine Art America, they get sales and marketing tools to grow their audience.
Fine Art America Pros
Easy to set up: The registration process is straightforward, so anybody can sign up and upload their artwork.
Price control: Fine Art America sets the base price, and the artist sets the markup price which the artist receives in full after a sale.
Worldwide fulfillment: Fine Art America has print-on-demand manufacturing units in the US, Canada, UK, and Europe.
Fine Art America Cons
Delayed payment schedule: Fine Art America pays sellers after its 30-day return policy expires on the 15th of every month.
High competition: As more than 100,000 artists have 10 million images on the Fine Art America website, it's challenging to get noticed.
Customer details are hidden: Sellers can't build a relationship with the customer as they have no way to communicate with them.
Etsy Alternative #14 一 Just Artisan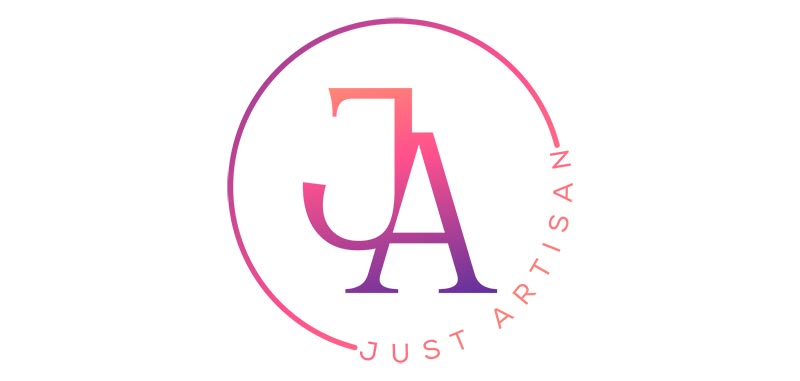 Just Artisan is a handmade marketplace supporting independent artists, makers, and entrepreneurs and they are the latest entrant in the handmade online marketplaces segment.
Launched in June 2020, Just Artisan has found mass support from ex-Etsy sellers.
Just Artisan doesn't allow reselling. All products must be handcrafted by the seller or a small group of sellers.
Products can be listed for free on Just Artisan. However, there's a selling fee of 7.5% on each sale.
Just Artisan still has a long way to go. As an early adopter, you have the opportunity to grow with the company.
Just Artisan Pros
Digital goods: Just Artisan allows sellers to list digital items in contrast to other marketplaces.
No listing fee: Unlike Etsy, Just Artisan doesn't charge a fee to list products on their platform.
Artisan-centric: Just Artisan aims to establish a community of independent artisans and makers. Being an ex-Etsy seller, their CEO listens to the input provided by sellers and is open to making changes on the platform.
Just Artisan Cons
Low traffic: Because Just Artisan is new to the market, their traffic is low. Most sellers sell on Just Artisan in addition to other marketplaces.
High commission: Although there isn't a listing fee, Just Artisan charges a 7.5% cut on every sale. This value is higher than Etsy's 6.5%.
Which Etsy Alternatives Are Best for Selling Products Online?
The best Etsy alternatives depend on the products you sell. For example, if you want to sell vintage items, go for Ruby Lane.
If you're a designer and don't want the hassle of printing and shipping products, check out Redbubble and Society6.
If you're a young entrepreneur looking for a fashion related side hustle, go for Depop which targets Gen Z and Gen Alpha.
Ultimately, your goal should be to start your own ecommerce website. Having your own online store gives you more control over your brand.
And, you won't have to rely on online marketplaces that increase their commission fees on their own terms.
The most important aspect of owning your store is that you can build lasting relationships with customers which will increase your repeat purchase rate.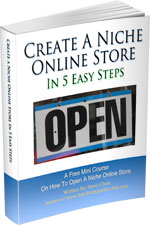 Ready To Get Serious About Starting An Online Business?
If you are really considering starting your own online business, then you have to check out my free mini course on How To Create A Niche Online Store In 5 Easy Steps.
In this 6 day mini course, I reveal the steps that my wife and I took to earn 100 thousand dollars in the span of just a year. Best of all, it's free and you'll receive weekly ecommerce tips and strategies!
Note: This post above may contain affiliate links, which means that I may receive a commission if you make a purchase when clicking a link. Please consult our privacy policy for more information.
Related Posts In Ecommerce Marketplaces
About Steve Chou

Steve Chou is a highly recognized influencer in the ecommerce space and has taught thousands of students how to effectively sell physical products online over at ProfitableOnlineStore.com. 

His blog, MyWifeQuitHerJob.com, has been featured in Forbes, Inc, The New York Times,  Entrepreneur and MSNBC.  

He's also a contributing author for BigCommerce, Klaviyo, ManyChat, Printful, Privy, CXL, Ecommerce Fuel, GlockApps, Privy, Social Media Examiner, Web Designer Depot, Sumo and other leading business publications.

In addition, he runs a popular ecommerce podcast, My Wife Quit Her Job, which is a top 25 marketing show on all of Apple Podcasts. 

To stay up to date with all of the latest ecommerce trends, Steve runs a 7 figure ecommerce store, BumblebeeLinens.com, with his wife and puts on an annual ecommerce conference called The Sellers Summit.  

Steve carries both a bachelors and a masters degree in electrical engineering from Stanford University. Despite majoring in electrical engineering, he spent a good portion of his graduate education studying entrepreneurship and the mechanics of running small businesses.