Acquiring new customers and tapping into new markets are important strategies to grow your business. But it's equally as important to focus on your existing customers, generate recurring revenue and lower your customer acquisition cost.
According to the Small Business Administration, it's significantly cheaper to drum up additional business from previous customers than it is to find new ones.
In fact, they state that it's over 65% easier to convert a sale from someone you sold to in the past.
I don't know how they obtained this statistic, but it's definitely consistent with what we've seen with our online store.
For example over the holidays, email marketing accounted for more than 21% of our revenues. And the majority of those sales came from existing customers.
Also roughly a third of our business comes from B2B customers like hotels, small airlines, event planners etc… who buy from us on a regular basis.
Whenever we run PPC or display ads, advertisements targeting our existing customers convert at a much higher ROI because they recognize and trust our brand.
When it comes to your marketing budget, a significant portion of your dollars and time are better spent addressing your existing customer base as opposed to chasing new ones.
Here are ways to do exactly that.
Note: None of the strategies in this post work unless you own your customer list. As a result, if you are only selling on Amazon or any other 3rd party marketplace, you are missing out on a huge opportunity.
Get My Free Mini Course On How To Start A Successful Ecommerce Store
If you are interested in starting an ecommerce business, I put together a comprehensive package of resources that will help you launch your own online store from complete scratch. Be sure to grab it before you leave!
Separate Out Your Business Customers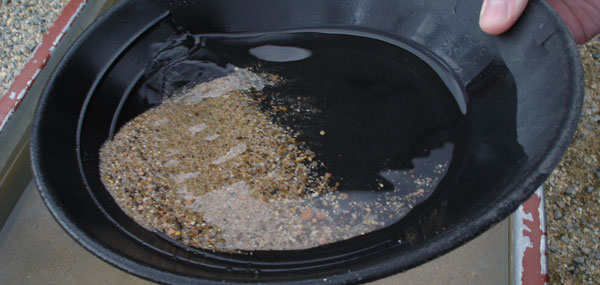 Any quality shopping cart like Shopify or Big Commerce will allow you to export your customers and purchases into a CSV file.
And once you have a CSV file, you can easily separate out your customers into specialized lists.
First off, we look for customers who have purchased an unusually high volume of linens.
For example, we flag customers who buy several dozen napkins in either a single purchase or over a period of time. These tend to be the highest grossing customers for our business.
Most of our regular consumers buy only a dozen or two napkins at most. But if anyone buys 3 or more dozen, chances are they are a business. And businesses have larger and more consistent linen needs.
Sometimes these businesses are easy to spot. For example, one time a customer email address indicated that the individual worked for a small airline. Boom!
If we weren't paying attention, we would have missed them altogether!
After we've separated these "special" customers out, we either call or send them an email to understand their linen needs and establish a personal relationship.
This is an easy way to spot big clients and generate consistent B2B clients for your business.
Separate Out Potential Sources Of Recurring Revenue (ie. Your Repeat Customers)

After you've separated out your large business customers, you also want to find out who your true fans are.
These are people who don't necessarily purchase a large volume from your shop but make purchases on a consistent basis.
For the longest time, we focused our targeting on wedding customers for our store. But selling purely into the wedding niche carries a huge disadvantage in that most sales are one off sales.
Unless the divorce rate skyrockets, we get very few repeat wedding customers.
So for years, I made the incorrect assumption that ALL of our hankie sales were one offs until I did a little customer analysis.
In just a few hours with an excel spreadsheet and Facebook insights, I discovered a small pocket of customers who were fans of our linens and buy regularly!
Once you've determined who these customers are, you can run specially targeted promotions, ads and emails to encourage them to buy more based on what they've purchased in the past.
In other words, you want to focus your ad dollars on repeat purchasers because it carries an amazing ROI.
Leverage Facebook Lookalike Audiences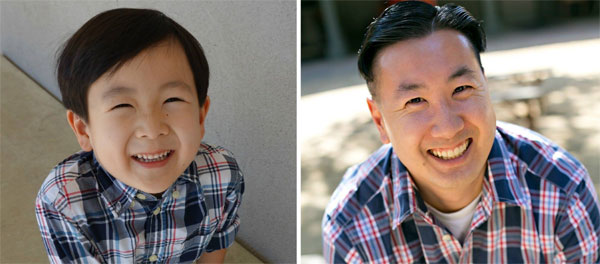 Armed with the 2 customer lists above, your next step should be to upload these customer emails to Facebook and have Facebook automatically find customers who match these profiles.
This is called creating a "lookalike audience".
For example, I can upload my customer email lists to Facebook to find other individuals with high purchasing power and large linen needs.
I can upload my repeat customer list to find similar people who love our products.
Once you have these lookalike audiences in place, you can leverage Facebook ads to scale your business dramatically.
In fact, this is how most ecommerce businesses are able to grow exponentially.
But guess what? If you don't have access to your customers, you can't do this.
Show Customers Related Items

When a customer purchases from you, it means that they trust you. And establishing trust is 90% of the battle.
Once they've opened up their wallets, you must now encourage them to purchase other items they might have missed the first time around.
Once again, using your handy spreadsheet, go through your orders and sort your customers based on what they have purchased in the past.
Then, come up with a related items that they might be interested in and send them a little email notifying them of these items.
For example with our store, someone who purchases dinner napkins carries a strong likelihood of needing cocktail napkins, tea napkins or placemats.
A customer who buys a handkerchief for a wedding has an extremely high likelihood of needing a handkerchief gift box.
Get the picture?
The customer already trusts you. They are willing to spend money with you which is the biggest test of all. And now you just need to steer them to goods that they probably didn't realize they needed the first time around.
Leveraging email marketing and Facebook ads, you can easily segment your customers based on purchase activity and get extremely granular with your targeting.
Implement A Referral Program

Remember when I mentioned that the number 1 problem with our store is that most of our wedding customers rarely buy again?
This factor can be mitgated somewhat by a good referral program.
One of this easiest ways to keep a customer coming back is to reward them for both making a purchase and recommending a friend.
Provide a coupon code or a gift card to both your customer and associated referrals and it's a win win situation.
Both the existing customer and the referral get a good deal and the referral has an extremely high probability of converting because they already have your trust.
If you take a moment to look around, you'll notice these rewards programs all over the place and they work especially well with consumables and services.
Give Out Discounts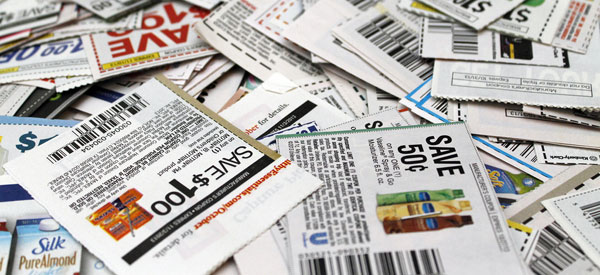 Are the above strategies too complicated for you?
At a bare minimum, you can get everyone to come back and instantly boost your sales by sending out a coupon to your entire customer list.
Offering a discount also has the unusual effect of causing the customer to purchase higher priced items.
Psychologically, your customer is already prepared to spend a certain amount on any given shopping trip. By offering a discount, they will tend to pick the higher priced items because of the extra buying power.
In some cases, the customer may also purchase more than they were planning to in order to take advantage of a one time deal.
Ideally, you should structure your discounts based on customer behavior.
For example if a customer is a regular, they may not even need a discount to buy again. Sometimes, a reminder is good enough.
You also want to give different discounts based on the "coldness" factor of the customer.
For example, I would give a higher discount to someone who hasn't purchased in 90 days than to someone who hasn't purchased in 60 days.
The key to not "over discounting" is to segment your customers based on their likelihood to buy again.
The Common Denominator
Hopefully, this post has shown you why you should pay more attention to those who have already purchased from you.
In fact, your existing customer list is a powerful asset that you can leverage to establish a solid, repeatable foundation of sales.
Your customer list can be used to lower your new customer acquisition costs by leveraging lookalike audiences.
But guess what?
If you're just selling on Amazon or relying on any marketplace for sales, you will never have access to your customers.
You will never be able establish a solid foundation for increasing revenue.
You will forever be at the mercy of someone else.
Having a solid customer base is a valuable asset for any business. Don't discount its power and start diversifying now.
Prefer To See These Techniques In Action? Watch This Video
Below is a quick video I put together if you prefer to watch instead of read.
photo credit: deltaMike Yup, I am panning for gold! Coupon Pile Stock Photo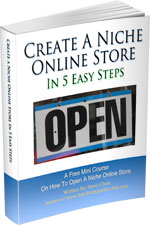 Ready To Get Serious About Starting An Online Business?
If you are really considering starting your own online business, then you have to check out my free mini course on How To Create A Niche Online Store In 5 Easy Steps.
In this 6 day mini course, I reveal the steps that my wife and I took to earn 100 thousand dollars in the span of just a year. Best of all, it's free and you'll receive weekly ecommerce tips and strategies!
Note: This post above may contain affiliate links, which means that I may receive a commission if you make a purchase when clicking a link. Please consult our privacy policy for more information.
Related Posts In Customer Retention Strategies
About Steve Chou

Steve Chou is a highly recognized influencer in the ecommerce space and has taught thousands of students how to effectively sell physical products online over at ProfitableOnlineStore.com. 

His blog, MyWifeQuitHerJob.com, has been featured in Forbes, Inc, The New York Times,  Entrepreneur and MSNBC.  

He's also a contributing author for BigCommerce, Klaviyo, ManyChat, Printful, Privy, CXL, Ecommerce Fuel, GlockApps, Privy, Social Media Examiner, Web Designer Depot, Sumo and other leading business publications.

In addition, he runs a popular ecommerce podcast, My Wife Quit Her Job, which is a top 25 marketing show on all of Apple Podcasts. 

To stay up to date with all of the latest ecommerce trends, Steve runs a 7 figure ecommerce store, BumblebeeLinens.com, with his wife and puts on an annual ecommerce conference called The Sellers Summit.  

Steve carries both a bachelors and a masters degree in electrical engineering from Stanford University. Despite majoring in electrical engineering, he spent a good portion of his graduate education studying entrepreneurship and the mechanics of running small businesses.