Fulfilling orders for an ecommerce business is challenging, but a reliable shipping software platform can make things much easier.
Many shipping software programs integrate directly with popular ecommerce platforms like Shopify and BigCommerce and marketplaces like Amazon and Ebay, allowing you to fulfill customer orders efficiently and save on shipping costs.
In this article, I cover the best shipping software platforms for your ecommerce business and explain their pros and cons to help you choose the right one for your business.
Get My Free Mini Course On How To Start A Successful Ecommerce Store
If you are interested in starting an ecommerce business, I put together a comprehensive package of resources that will help you launch your own online store from complete scratch. Be sure to grab it before you leave!
ShipStation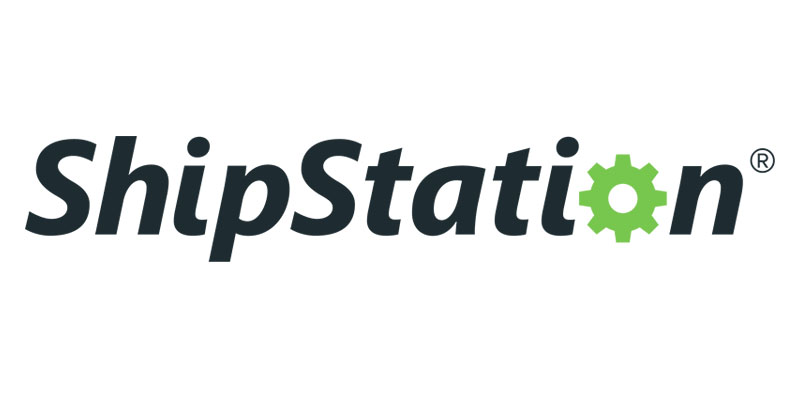 ShipStation is a Texas-based software shipping company that streamlines order fulfillment for ecommerce stores.
They offer seamless integrations with over 300 ecommerce platforms and marketplaces, such as Amazon, EBay, Shopify, and Klaviyo.
ShipStation also allows you to import orders from multiple sales channels and online stores with one click.
They offer six service plans to cover any sized business, from small businesses fulfilling as little as two orders per day to large enterprises processing 300 or more per day.
Here's a summary of each pricing plan:
| | | | | | | |
| --- | --- | --- | --- | --- | --- | --- |
| FEATURE | STARTER | BRONZE | SILVER | GOLD | PLATINUM | ENTERPRISE |
| Price per month | $9 | $29 | $49 | $69 | $99 | $159 |
| Shipments per month | 50 | 500 | 1,500 | 3,000 | 6,000 | 10,000 |
| Number of users | 1 | 1 | 2 | 3 | 5 | 10 |
| Customizable slips  | No | No  | Yes | Yes | Yes | Yes |
| Email support | Yes | Yes | Yes | Yes | Yes | Yes |
| Live chat | No | No  | Yes | Yes | Yes | Yes |
| Phone support | No | No  | No | No | No  | Yes |
Pros
Multiple integrations: ShipStation syncs with many shipping carriers, such as USPS, FedEx, and DHL.
Free trial: Access all features in Ship Station's 30-day free trial without providing your credit card details.
Easy to use: ShipStation has a user-friendly interface, and you can easily navigate their dashboard.
Automated features: ShipStation lets you create rules for different order fulfillment requirements. For example, you can assign a specific shipping service for orders you receive from certain countries.
Cons
Unreliable app: Many customers have reported technical issues while using the Shipstation app, including integration errors and other performance issues.
Plan-based support: There is no live chat support with the Starter and Bronze plans. In addition, phone support is only available on the Enterprise plan.
Limited countries: ShipStation is only available in Australia, Canada, France, Germany, New Zealand, the UK, and the US.
ShippingEasy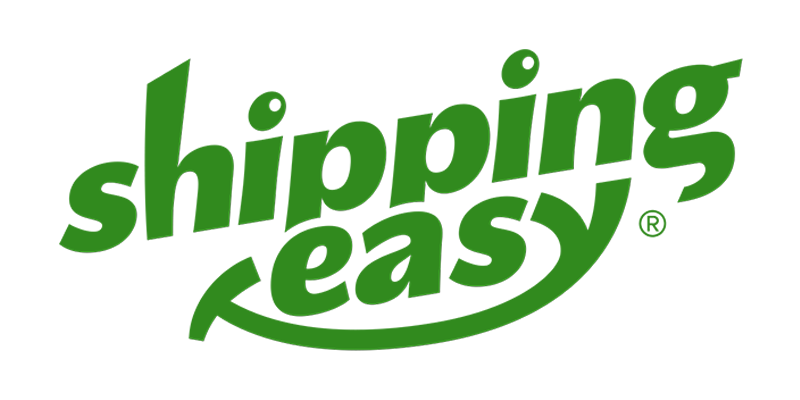 ShippingEasy is a software platform that offers the cheapest shipping options with USPS, FedEx, and UPS for commercial users.
ShippingEasy has many features, including branded shipment tracking, batch shipping labels and scan-based return labels. You can also add an Alexa Skill to listen to your order details and send shipping labels to the printer using voice commands.
If you have a Shopify store, you can take advantage of the Shopify Seller Suite by ShippingEasy. In addition to managing shipping and rates, the Shopify Seller Suite also manages orders, email campaigns, and automation.
ShippingEasy offers seven pricing plans:
Starter: Free for up to 25 shipments a month.
Growth: $19.99 a month for 26 to 200 shipments a month.
Basic: $29.99 a month for 201 to 500 shipments a month.
Plus: $49.99 a month for 501 to 1500 shipments a month.
Select: $69.99 a month for 1501 to 3000 shipments a month.
Premium: $99.99 a month for 3001 to 6000 shipments a month.
Enterprise: $159.99 a month for 6001 to 10,000 shipments a month.
All the plans except the Starter plan offer access to:
Phone, email, and chat support.
Unlimited marketplaces and stores.
Branded shipping labels.
Tracking tools.
CSV uploads.
Pros
Competitive pricing: ShippingEasy has a pricing plan for every budget, and their free Starter plan has several useful features, like discounted rates, automatic order imports from three stores or marketplaces, and powerful automation.
Multiple integrations: ShippingEasy connects with popular ecommerce platforms and marketplaces such as Walmart and Etsy.
Reports: ShippingEasy offers standard reporting and lets you create custom reports for shipping, orders, inventory, product, and forecasting.
Customer-focused: ShippingEasy has a responsive customer support team that quickly provides helpful solutions to your questions. They also have detailed guides, community forums, and videos.
Cons
Few carriers: ShippingEasy only supports USPS, UPS, FedEx, and DHL.
Integration errors: ShippingEasy sometimes has issues syncing with online marketplaces and stores.
Shippo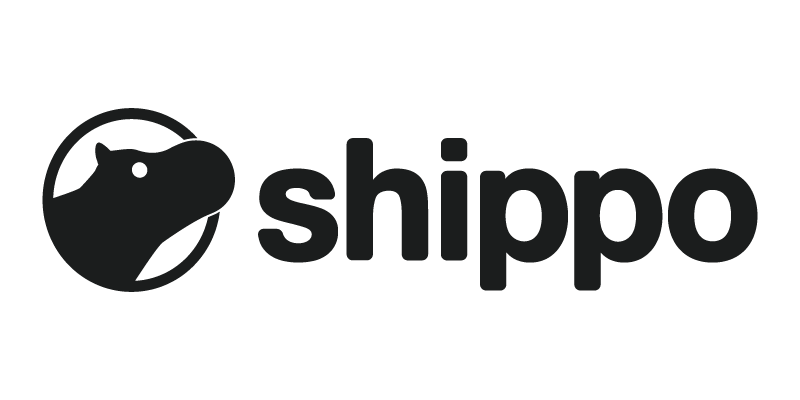 Shippo is a multi-carrier shipping software that simplifies order fulfillment by directly integrating with your online stores and marketplaces.
With Shippo, you can easily import orders, buy shipping labels, and print packing slips directly from their website. 
Shippo has many built-in features, such as:
Multi-channel syncing: Shippo connects with 23 ecommerce platforms like WooCommerce and Magento and 9 marketplaces like Mercari and Depop.
Bulk printing: You can print up to 100 labels simultaneously on Shippo. You can also include return labels in your shipment, but you will only be charged if your customer uses the labels.
Pickups: Shippo allows you to schedule pickups directly from DHL Express and USPS.
Shippo has three pricing plans:
Free: No monthly fee.
Professional: $10 to $200 a month, depending on the number of labels you use.
Premier: Custom pricing.
Their free plan lets you connect your existing DHL Express, FedEx, USPS, and UPS accounts. You can access global carrier discounts, email, and live chat support. However, you do have to pay $0.05 per shipping label and can only have one user account.
Professional plan pricing is based on the number of shipping labels you use each month. For example, it's $10 monthly for up to 60 labels and $125 for 3501-5000 labels.
The Professional plan includes additional features, such as automations, custom branding on your shipping labels, custom email notifications, no per-label fee, and five user accounts.
The Premier plan includes all the features of the Professional plan plus 15 user accounts, dedicated customer support, and technical implementation assistance.
Pros
Beginner-friendly: Shippo has a clean user interface and is relatively easy to use. Shippo also makes it easy to compare real-time shipping rates across carriers.
Smooth integration: Shippo integrates with several ecommerce platforms, inventory management systems, marketplaces, and services with a push of a button.
Free plan: The free plan is helpful for small merchants just starting. They can access automated shipping at low rates.
Cons
Lacks advanced features: Shippo lacks key features like customizable user permissions and doesn't offer phone support.
Discounts are too small: Shippo's competitors offer better discounts on shipping rates.
Only supports a few countries: Shippo supports carriers from Australia, Canada, France, Germany, the UK, and the US.
Checkout: Shippo doesn't offer shipping rates at checkout, unlike ShipStation.
Easyship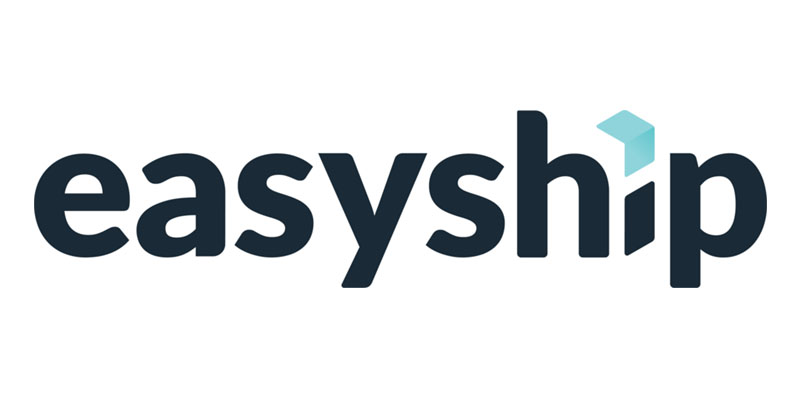 Easyship is a robust shipping platform that supports over 250 global shipping partners. They integrate with multiple ecommerce platforms, marketplaces, and crowdfunding platforms like Kickstarter and Indiegogo.
When it comes to crowdfunding, Easyship lets you offer personalized shipping to your backers through Easyship Collect, their shipping tool for crowdfunding platforms.
Additional Easyship features include:
Box configuration: Set up specific carton sizes to ensure you get accurate shipping rates.
Batch shipping: Buy and print multiple labels at once.
Insurance at checkout: Give customers the option to buy third-party shipping insurance.
Prepay import duties and tax: Prepay the import tax and customs charges or have your customers pay them during checkout.
Easyship offers the following four plans:
| | | | | |
| --- | --- | --- | --- | --- |
| FEATURE | FREE | PLUS | PREMIER | ENTERPRISE |
| Price per month | 0 | $29 | $69 | Custom |
| Shipments per month | 50 | 500 | 1500 | Custom |
| User accounts | 1 | 3 | 5 | Custom |
| Email support | Yes | Yes | Yes | Yes |
| Chat support | No | Yes | Yes | Yes |
| Phone support | No | No | Yes | Yes |
| Auto order sync | No | No | No | No |
| Display import tax and duty at checkout | No | No | Yes | Yes |
| Rates at checkout | No | Yes | Yes | Yes |
| Customizable labels | No | No | Yes | Yes |
Pros
Shipping carriers: Easyship syncs with 250+ shipping carriers and ships to most countries.
Fulfillment services: Easyship has warehouses across four continents which you can use to outsource order fulfillment.
Custom rules: You can set up rules, like using specific couriers to deliver within a certain timeframe or restricting specific package sizes for your shipments.
Advanced features: Easyship displays the import tax and duty on Premier and Enterprise plans at checkout.
Cons
Limited number of shipments: Three out of four plans limit the number of shipments you can process each month. In addition, you can only process up to 2500 shipments in the Premier plan. That means medium-sized stores will need to contact Easyship for Enterprise pricing.
Slow response time: Easyship's customer support responds slowly to customer queries.
ShipWorks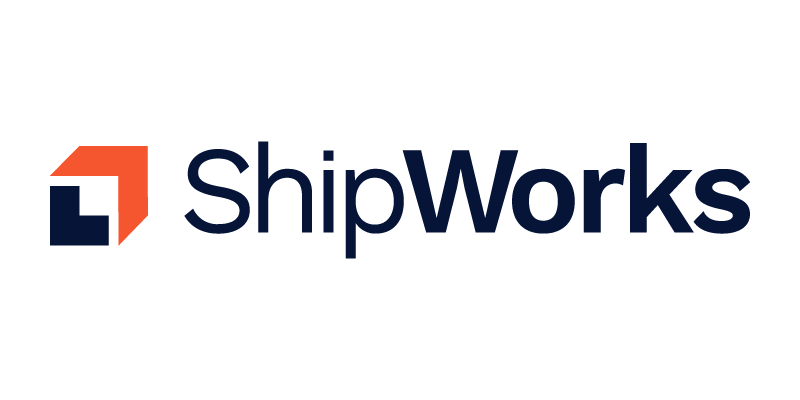 Launched in 2002, ShipWorks is an established shipping software platform for ecommerce businesses of all sizes.
Unlike other options in this best shipping software list, ShipWorks is a Windows-based application. After you sign up on ShipWorks, you must download and install their software locally on your desktop.
Since ShipWorks isn't cloud-based and the database is stored locally, it's more secure. Plus, desktop applications are faster than cloud-based applications since you don't have to share resources with thousands of other users.
The downside, however, is that you can only access ShipWorks on the machine where the software is installed.
Once you figure things out, ShipWorks has many valuable features, including automatic status updates and shipping rules, scheduled tasks, and filters for organizing orders.
You can also generate a wide range of reports in ShipWorks.
ShipWorks has five pricing plans:
Ecommerce Essentials: $49 a month + 1500 shipments a month.
Ecommerce Professional: $149 a month + 5000 shipments a month.
Warehouse Essential: $349 a month + 12,000 shipments a month.
Warehouse Professional: $599 a month + 25,000 shipments a month.
Warehouse Elite: $799 a month + 50,000 shipments a month.
The Warehouse Essential, Professional and Elite plans allow you to ship from two locations, while the lesser plans only let you ship from one location.
Pros
Free trial: ShipWorks offers a 30-day free trial on all plans.
Custom views: You can create custom views to personalize the user interface. Select which tabs you want to be displayed and set up presets.
Support: Each ShipWorks plan offers unlimited email, chat, and phone support. Their response time is also pretty quick.
Cons
Limited carriers: Shipworks only integrates with six shipping carriers – FedEx, UPS, USPS, DHL, OnTrac, and GlobalPost.
Old user interface: ShipWorks' user interface is dated and would benefit from an upgrade.
Limited integrations: Although ShipWorks integrates with over thirty shopping carts, including Zen Cart and OpenCart, it doesn't integrate with Wix and Squarespace.
Stamps.com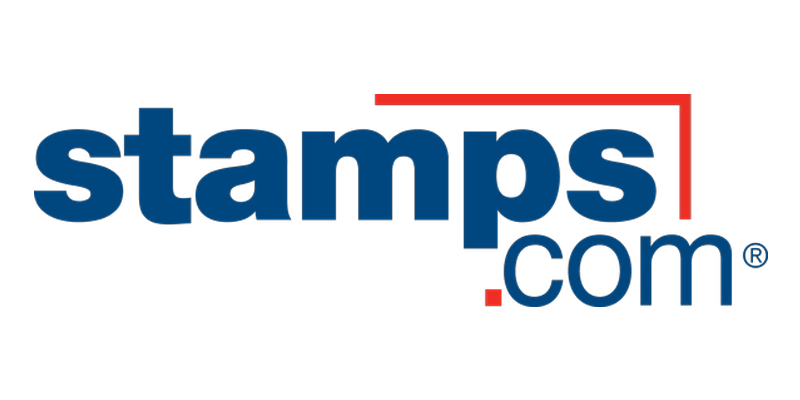 Stamps.com is a simple shipping software app that allows you to purchase discounted USPS and UPS shipping labels. You can also schedule USPS pickups using Stamps.com.
All new users get access to a free four-week trial that comes with $5 of free postage, among other perks. Users can contact Stamps.com via email or their toll-free number from Monday to Friday, 6 am to 6 pm PT.
Stamps.com offers three pricing plans:
Pro: $17.99 monthly + 1 user access with a single location.
Premier: $24.99 monthly + 3 user access with a single location.
Enterprise: Custom pricing + 3 (and more) user access with multiple locations.
Unlike other shipping solutions that charge based on shipping volume, Stamps.com pricing is based on the number of users and locations.
Pros
Free offers: Stamps.com offers a free 30-day trial on all plans. You also receive freebies worth $80, such as $5 in postage, a supplies kit, a five lbs. digital scale, and coupons.
Bulk printing: Stamps.com lets you print shipping labels for up to 10,000 orders at once.
Easy to use: Stamps.com makes it easy to find your way around their website, integrate your online store, process orders, and print labels.
Cons
Limited carriers: Stamps.com only works with USPS and UPS.
Limited integrations: Stamps.com only integrates with 6 marketplaces and 19 shopping carts.
Difficult to cancel: Stamps.com's trial period is a paid service. Although they advertise it as free, it's only free if you cancel your trial before it ends. You'll be charged for the following month if you fail to cancel. In addition, you may need to follow up multiple times with Stamps.com to get your account canceled for any plan.
Ordoro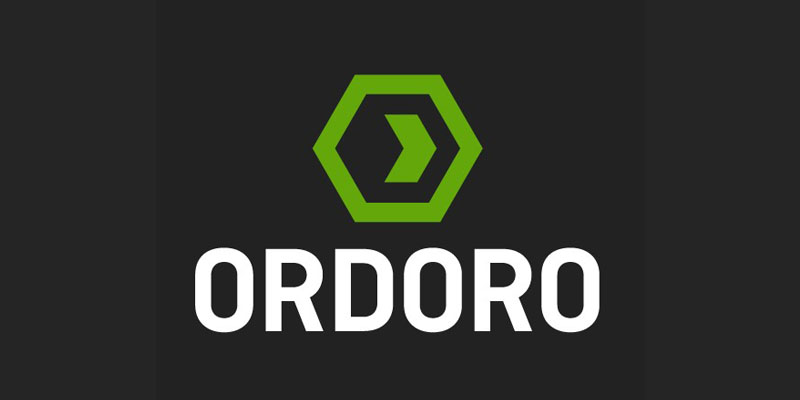 Ordoro is a Texas-based shipping and inventory software company founded in 2010.
Ordoro integrates with shipping carriers like DHL, FedEx, USPS, UPS, Canada Post, Sendle, X Delivery, and Amazon SFP to help you generate labels quickly.
Some popular Ordoro features include automation rules, batch printing, international shipping, stock alerts, barcode scanning, and supplier cost tracking.
With Ordoro, you can also route orders to one or more 3PLs, dropshippers, or suppliers.
Ordoro has four flexible pricing plans that allow you to increase orders or sales channels. The plans are as follows:
Starter: Free for 1000 orders a month. You get one user and one ship-from location with this plan. After 1000 orders, you pay $20 for every 200 orders.
Express: $59 for 1000 orders a month. You can access unlimited users, ship-from locations, automation rules, and phone support. After 1000 orders, you can pay $20 for every 1000 orders. In addition, you can pay $10 per sales channel above two sales channels.
Pro: $499 for 3000 orders a month. You get additional features like inventory and returns management, purchase orders, and dropshipping. You can pay $100 for every 1000 orders you add above 3000. In addition, you can pay $50 per sales channel above six sales channels.
Enterprise: Custom pricing. You get access to advanced features such as vendor portals, inventory allocation, custom workflows, and custom reports.
Pros
Flexible pricing: Ecommerce shipping volumes often fluctuate, but Ordoro's flexible pricing model lets you stay in the same plan by adding shipments and sales channels.
Dropshipping: You can create SKUs and configure vendor portals to allow your dropshipping suppliers to fulfill your orders; however, the feature is only available on the Pro and Enterprise plans.
Tracking: Ordoro allows you to send shipment tracking numbers to customers automatically.
Cons
Limited features on lower plans: Most shipping software platforms provide features like inventory management and return management in their basic plans. You need to pay at least $499 monthly to access these features on Ordoro.
Few integrations: Ordoro integrates with only 5 marketplaces and 13 shopping carts and doesn't connect with popular platforms like Wix and Squarespace.
Slow syncing: Orders sync with applications once every hour. You can use the "Sync" button to sync manually, but it often takes several minutes to update the order list.
OrderCup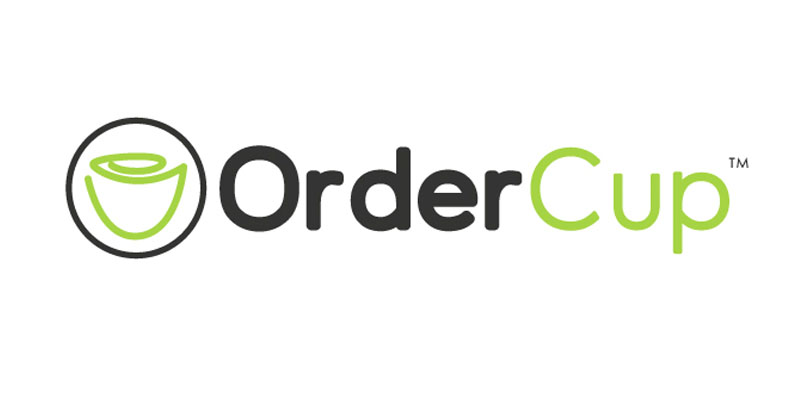 OrderCup is a shipping software platform that streamlines and automates shipping, order management, and fulfillment locally and globally.
OrderCup stands out from its competitors by partnering with regional carriers in Asia, Australia, and Europe. They offer five pricing plans: Short, Tall. Grande, Venti, and Trenta.
Here's a summary of OrderCup's plans:
| | | | | | |
| --- | --- | --- | --- | --- | --- |
| FEATURES | SHORT | TALL | GRANDE | VENTI | TRENTA |
| Pricing per month | $25 | $45 | $65 | $95 | $180 |
| Shipments per month | 500 | 1500 | 3000 | 6000 | 12000 |
| Sales channels | Unlimited | Unlimited | Unlimited | Unlimited | Unlimited |
| Users | 1 | 2 | 3 | 5 | 12 |
| Branded invoices and labels | No | Yes | Yes | Yes | Yes |
| Premium support | $50 | $50 | $50 | $50 | Free |
All OrderCup plans give you access to standard support, which includes email and chat support. The Premium plan provides phone support and priority response.
For $150, OrderCup will help you set up your store, carriers, and printers. Plus, you'll get an hour of consultation to ask questions about using OrderCup.
Pros
Free trial: You can sign up on OrderCup for a free 30-day trial. You don't need to add your credit card information, but you may need it for buying postage.
Clean UI: OrderCup has a simple, clean user interface that is easy to navigate.
Multiple carriers: OrderCup integrates with 17 shipping carriers, including UK Mail, Amazon SFP, Geodis, and FedEx.
Cons
Not for enterprises: OrderCup's highest plan allows only 12,000 shipments a month. Platforms like ShipStation and ShipWorks allow more than 50,000 orders a month.
Lack of transparency: OrderCup has a free plan for less than 50 shipments a month, but they don't display its features on their website.
How To Choose The Best Ecommerce Shipping Software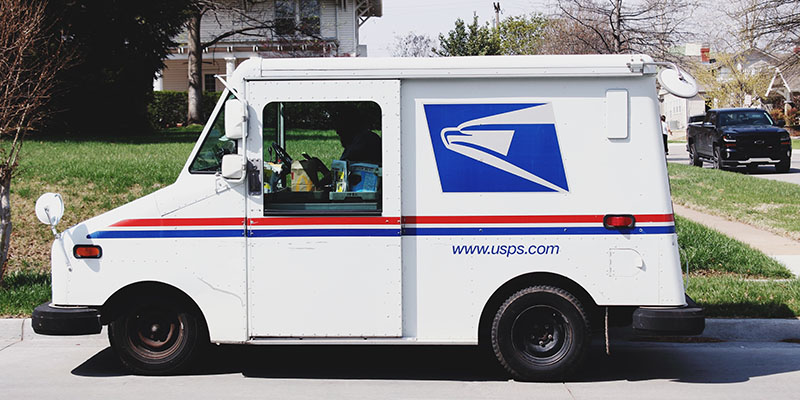 When looking for the best shipping software for your online store, start with a list of your must-have features and decide on your budget.
The price you pay for shipping software will vary depending on the number of shipments, users, and sales channels, but not all platforms are the same. For example, ShipStation charges $9 monthly for 50 orders, whereas you can use Easyship for free.
In addition, some shipping software apps provide essential features for free, like batch printing, while others only offer them on their more expensive plans.
Here are some features to look for as you search for your ideal shipping software:
User-friendly software interface.
Shipping rate calculator.
Address validation.
Reports and analytics.
Branding or customization options.
Multi-channel sales.
Email notifications to customers.
Return labels.
Multiple shipping carrier options.
Discounted shipping rates.
Before making a final decision, check the reviews and make sure the shipping software integrates with your platform easily. Also, take advantage of free trials and plans before you commit.
Which Shipping Software Should You Use?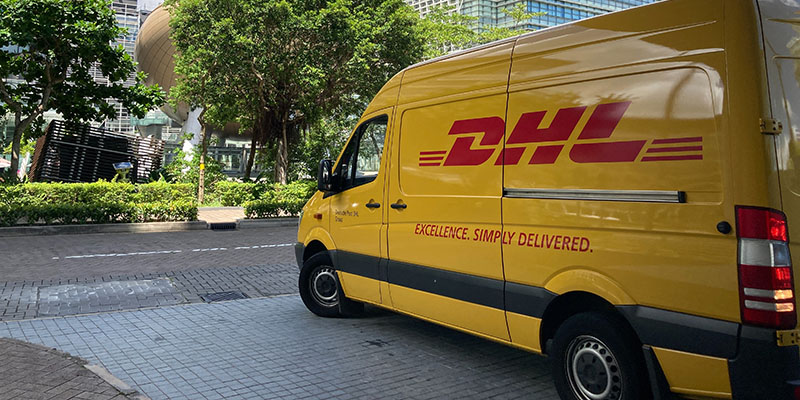 The best shipping software is the one that best meets the needs of your online store.
If you're a large dropshipper or sell on many different marketplaces, you'll benefit from Ordoro's vendor portals, where you can automatically route orders to different suppliers.
If you're a small business based in the US and mainly ship through USPS, UPS, or FedEx, then ShippingEasy or ShipStation are excellent platforms that will provide you with large shipping discounts.
If you have many international customers, Easyship supports more than 250 shipping carriers.
If you need to ship to customers in Asia, Europe, and Australia, then OrderCup is an excellent shipping solution.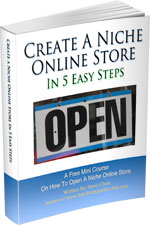 Ready To Get Serious About Starting An Online Business?
If you are really considering starting your own online business, then you have to check out my free mini course on How To Create A Niche Online Store In 5 Easy Steps.
In this 6 day mini course, I reveal the steps that my wife and I took to earn 100 thousand dollars in the span of just a year. Best of all, it's free and you'll receive weekly ecommerce tips and strategies!
Note: This post above may contain affiliate links, which means that I may receive a commission if you make a purchase when clicking a link. Please consult our privacy policy for more information.
Related Posts In Shipping & Fulfillment
About Steve Chou

Steve Chou is a highly recognized influencer in the ecommerce space and has taught thousands of students how to effectively sell physical products online over at ProfitableOnlineStore.com. 

His blog, MyWifeQuitHerJob.com, has been featured in Forbes, Inc, The New York Times,  Entrepreneur and MSNBC.  

He's also a contributing author for BigCommerce, Klaviyo, ManyChat, Printful, Privy, CXL, Ecommerce Fuel, GlockApps, Privy, Social Media Examiner, Web Designer Depot, Sumo and other leading business publications.

In addition, he runs a popular ecommerce podcast, My Wife Quit Her Job, which is a top 25 marketing show on all of Apple Podcasts. 

To stay up to date with all of the latest ecommerce trends, Steve runs a 7 figure ecommerce store, BumblebeeLinens.com, with his wife and puts on an annual ecommerce conference called The Sellers Summit.  

Steve carries both a bachelors and a masters degree in electrical engineering from Stanford University. Despite majoring in electrical engineering, he spent a good portion of his graduate education studying entrepreneurship and the mechanics of running small businesses.