If you've been selling physical products online for any length of time, chances are you've hit a few snafus along the way that where good customer service skills have come in handy.
Even if you run a robust operation, processing large volumes of orders inevitably results in mistakes and situations that are beyond your control.
For example, most online stores rely on 3rd party shippers to deliver their products to the end customer.
Well what happens when there's a breakdown with your shipper? When something doesn't get delivered, is it the shipper's fault or yours?
When a customer makes a complaint, do you trust that they are telling the truth?
With the holiday selling season right around the corner, these problems only get amplified. For example…
You have to deal with customers wanting to make returns.
You have to interact with frustrated people trying to make last minute purchases for their friends and loved ones.
You have to deal with fraudulent orders.
In this post, I'm going to present some of the major customer service dilemmas that we've faced over the years and how we resolved them.
Did we do the right thing? You be the judge!
Get My Free Mini Course On How To Start A Successful Ecommerce Store
If you are interested in starting an ecommerce business, I put together a comprehensive package of resources that will help you launch your own online store from complete scratch. Be sure to grab it before you leave!
Customer Service Dilemma #1: Order Not Complete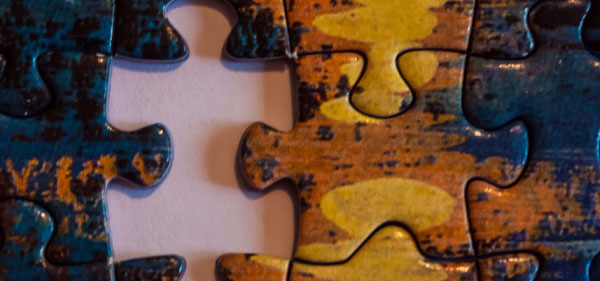 Several months ago, a customer purchased several dozen linen napkins from our store and she needed them shipped immediately via UPS Next Day Air.
It wasn't a huge order, but it was large enough that we marked her as a possible long term B2B customer in our database. As a result, we paid extra attention.
Anyway, the linens were delivered on time and everything seemed to be ok. But the following day, she called to complain that we shortchanged her on her order.
She ordered 4 dozen napkins, but claimed to have only received 3 dozen. Now it's entirely possible that we screwed up but here's the thing.
One, we processed her order with extra care since she was a potential repeat customer. Two, each set of napkins weighs 1.2 lbs. And her package weighed over 5 lbs!
It is highly unlikely that we didn't pack her order correctly and we were fairly confident that she was lying to get free product.
How would you deal with this issue? Would you denounce her as a no good lying cheater? Or would you ship her another dozen napkins?
(Scroll to the end to view our response)
Customer Service Dilemma #2: Package Lost In The Mail

This particular customer ordered some handkerchiefs from us 3 weeks before her wedding date. Under normal circumstances, her order should have been delivered within 2-5 business days through the United States Postal Service.
But for some reason, her package was delayed in transit.
Note: Erratic delivery times are pretty common with USPS. Packages usually arrive on time but they don't guarantee an actual delivery date unless you pay for express shipping. This isn't ideal but we use USPS for small orders because it is the least expensive way to ship.
In any case, this customer called us inquiring why it was taking so long for her order to be delivered. And after checking the tracking number, her order appeared to be in transit but 2 weeks had already passed.
Based on the delivery confirmation, she had not received her order yet and it was starting to look like her order was either lost in the mail or severely delayed.
Seeing as her wedding date was rapidly approaching, we had a hard decision to make. Do we ask her to wait and jeopardize her not getting her order in time?
Do we send her another package and have her mail the duplicate shipment back to us?
What would you do?
(Scroll to the end to view our response)
Customer Service Dilemma #3: Package Marked As Delivered But Not Received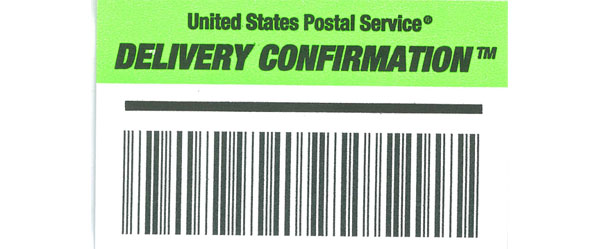 This particular customer contacted us about an order she placed over a month ago. And when we checked her tracking number, it indicated that her package was successfully delivered.
But even though tracking indicated otherwise, the customer claimed that she never received it and demanded a refund.
Because the package was marked as 'delivered', do we trust the customer or the United States Postal Service? Is the customer lying?
What would you do and would the dollar amount of the order affect your decision?
(Scroll to the end to view our response)
Customer Service Dilemma #4: Accepting Personal Checks
Some of our customers don't feel comfortable paying by credit card. As a result, we also accept cashier's checks and money orders as payment methods.
One time, a customer placed an order and opted to pay by cashier's check. But she sent us a personal check instead.
And to make things more complicated, she payed extra for overnight delivery.
Normally, we don't accept personal checks but this was a fairly large purchase and I didn't want to lose out on the extra money.
Plus, the lady came across as really sweet over the phone.
Now the safest way to accept a personal check is to wait a full 5 days for the check to completely clear prior to sending out the package.
But this lady was in a rush so her order needed to be shipped immediately.
Would you go through with this transaction or void the order?
(Scroll to the end to view our response)
Customer Service Dilemma #5: Incorrect Personalization
One of the key value propositions for our store is that we offer custom personalization.
For example, customers have the option of adding a 3 letter monogram to their wedding handkerchiefs. But while personalization is a huge profit center for us, it causes one major problem.
Customers often make mistakes and blame you for it
One time, we had a customer spend hundreds of dollars on monogrammed handkerchiefs only to complain that we embroidered the initials in the wrong order.
Here's what it's like to configure a monogrammed hanky.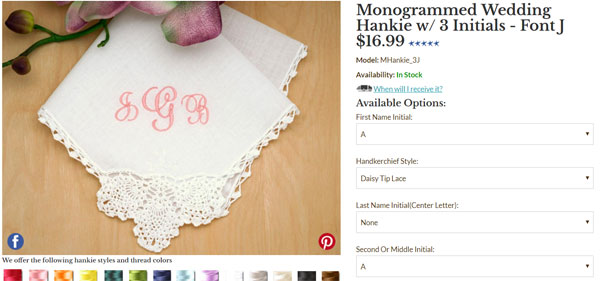 Pretty straightforward right? But this customer didn't understand that the center letter of the monogram is actually the last name initial and NOT the middle initial.
Long story short, she mixed up the letters and as a result, all of the monogrammed handkerchiefs in her order were stitched out incorrectly.
Then, she got angry and demanded that everything be redone despite the fact that it was her mistake.
What would you do here?
(Scroll to the end to view our response)
Our Response To Dilemma #1: Order Not Complete
We were pretty sure that this customer was lying. After all, there's no way the package could possibly weigh over 5lbs unless we shipped out the correct amount of product.
However, we didn't have any proof and we didn't want to upset this customer in case she had ties to the event planner community.
So here's what we did.
We ended up shipping her an extra dozen napkins free of charge but we marked her name in our database as "questionable".
If she were to ever order from us again, we would take photos of her package prior to shipment as proof in case she opened up another dispute.
Note: It's been several months now and this person has ordered from us a few more times since then. And even though she's been a difficult customer for other reasons not mentioned in this post, we haven't had any more cases of "lost product".
Our Response To Dilemma #2: Package Lost In The Mail
We opted to send this customer another package. Because she ordered well in advance, we didn't want to risk her not receiving her order in time for her wedding.
While it wasn't our fault her shipment was delayed, we felt that it was our responsibility to rectify the situation.
Ultimately, we sent her another package with an extra shipping label so she could send the duplicate order back to us if she ever received it.
But in the end, we never received anything back and took the loss.
Our Response To Dilemma #3: Package Marked As Delivered But Not Received
To resolve this dilemma, we went with our gut. This particular order was for a small dollar amount (less than $50). And we rationalized that if she was trying to scam us, she probably would have ordered something more expensive.
Furthermore, she was extremely polite in her emails. And the tone of her writing gave us the impression that she was telling the truth.
The upshot is that we sent her another package and took a loss on this transaction.
Note: We didn't have to do this. Even if she decided to dispute the charge, we had the delivery confirmation number as proof that she had received her order.
But the bottom line was that my wife and I felt that the small loss was worth it to keep the customer happy.
Now what if this order was for a much higher dollar amount? Would this have made the decision more difficult?
Absolutely! But these situations can be prevented by…
Using a more reliable shipping carrier like UPS or FedEx for orders over $250
Paying for signature confirmation.
For larger orders, the extra cost is worth the expense.
Our Response To Dilemma #4: Accepting Personal Checks
Ultimately, we ended up canceling this order because of the risks. In the back of my mind, this lady seemed trustworthy, but we didn't want to risk the penalty of accepting a bad check.
For the sake of anyone who has never received a bad check before, the fees involved are pretty egregious. And you often have to pay the bounced check fee for attempting to make the deposit even though you are not at fault.
In any case, this transaction ended up being a tough call due to greed:)
But in the end, we decided to stick with our policies. If it wasn't a rush order, we probably would've taken the check but under the circumstances, it wasn't worth it.
Our Response To Dilemma #5: Incorrect Personalization
My wife and I didn't see eye to eye on this one. Here's the bottom line as I saw it.
The customer clearly screwed up and entered in her initials incorrectly because she wasn't paying attention. In addition, we've shipped thousands of these monogrammed handkerchiefs in the last 10 years and have had very few complaints.
We are not mind readers and we have to go by what a customer enters in our system. Furthermore, this order was pretty large and would result in a decent sized loss if it needed to be redone.
I wanted to charge the customer a small fee to redo all of the hankies at cost. But ultimately, my wife decided to redo the entire order free of charge.
Was her decision right or wrong? In the long run, she probably dealt with this one correctly, but I was annoyed that the customer was complaining so vehemently when she was clearly in the wrong.
Anyway, I'm curious to hear your thoughts.
Customer Service Skills 101 – Should You Trust Your Customers?
It's a fine line in determining whether or not your customer is worthy of your trust. The situations described above are tough calls to make especially since your store has a reputation to uphold and money to make.
My general philosophy is that if the customer is placing their trust in your store to deliver the goods that you have advertised, that you should return their trust as well.
But sometimes it can be a hard call. Would you have acted differently? If so, how would you have handled the situation for your own business?
photo credit: The Missing Link… HMM USPS 'Mail must get through' Truck 3140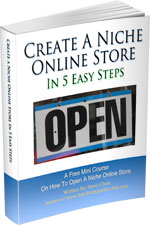 Ready To Get Serious About Starting An Online Business?
If you are really considering starting your own online business, then you have to check out my free mini course on How To Create A Niche Online Store In 5 Easy Steps.
In this 6 day mini course, I reveal the steps that my wife and I took to earn 100 thousand dollars in the span of just a year. Best of all, it's free and you'll receive weekly ecommerce tips and strategies!
Note: This post above may contain affiliate links, which means that I may receive a commission if you make a purchase when clicking a link. Please consult our privacy policy for more information.
Related Posts In Customer Support
About Steve Chou

Steve Chou is a highly recognized influencer in the ecommerce space and has taught thousands of students how to effectively sell physical products online over at ProfitableOnlineStore.com. 

His blog, MyWifeQuitHerJob.com, has been featured in Forbes, Inc, The New York Times,  Entrepreneur and MSNBC.  

He's also a contributing author for BigCommerce, Klaviyo, ManyChat, Printful, Privy, CXL, Ecommerce Fuel, GlockApps, Privy, Social Media Examiner, Web Designer Depot, Sumo and other leading business publications.

In addition, he runs a popular ecommerce podcast, My Wife Quit Her Job, which is a top 25 marketing show on all of Apple Podcasts. 

To stay up to date with all of the latest ecommerce trends, Steve runs a 7 figure ecommerce store, BumblebeeLinens.com, with his wife and puts on an annual ecommerce conference called The Sellers Summit.  

Steve carries both a bachelors and a masters degree in electrical engineering from Stanford University. Despite majoring in electrical engineering, he spent a good portion of his graduate education studying entrepreneurship and the mechanics of running small businesses.