Running a business involves wearing many hats, but answering phones doesn't have to be one of them.
Hiring a phone answering service can improve customer service, increase productivity, and free up your time to focus on your primary tasks.
In this article, I'll explore the benefits of phone answering services, discuss common mistakes to avoid when hiring one, and introduce you to some of the best providers in the US.
Get My Free Mini Course On How To Start A Successful Ecommerce Store
If you are interested in starting an ecommerce business, I put together a comprehensive package of resources that will help you launch your own online store from complete scratch. Be sure to grab it before you leave!
What Is A Phone Answering Service?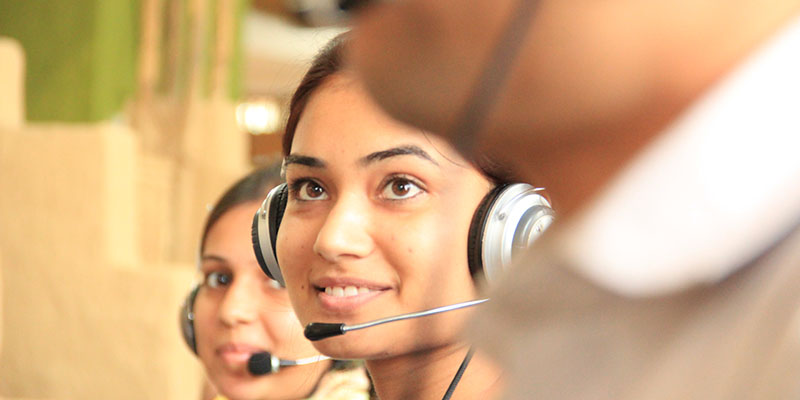 A phone answering service is a company that employs a team of customer service specialists to answer phone calls on behalf of another business.
Phone answering service providers handle incoming phone calls and customer inquiries during peak hours or outside regular business hours. Some companies hire phone answering services instead of having their own in-house customer service team.
Representatives can handle multiple tasks, including answering general inquiries, taking messages, scheduling appointments, and transferring calls to the appropriate person or department.
It's easy to see why a phone answering service can be a cost-effective and convenient way to ensure you never miss important calls or opportunities.
Who Uses Phone Answering Services?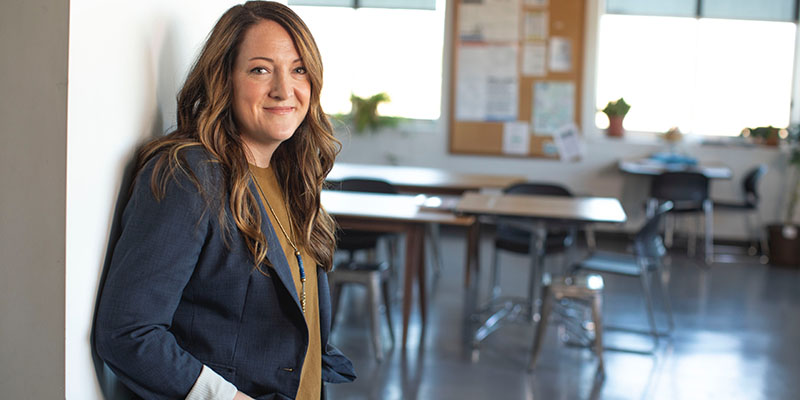 Phone answering services can be used by any individual or business that receives a high volume of incoming calls and wants to offer a professional and consistent experience for their callers.
Small businesses, medical practices, online stores, law firms, real estate agencies, IT companies, and other service-based industries that receive a high volume of calls can benefit from phone answering services.
Phone answering services can also benefit busy entrepreneurs or freelancers who want to maintain a professional image.
If you're considering hiring a phone answering service, here are three of the top providers in the US right now.
Best Phone Answering Services In The US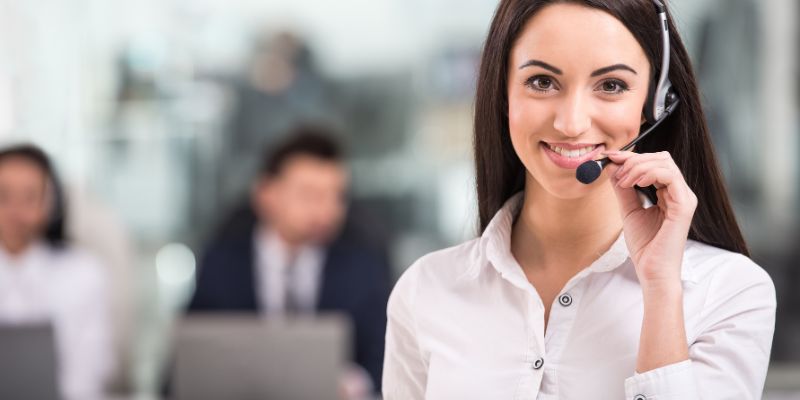 Three of the top phone answering services in the US are VoiceNation, Answer Connect, and Abby Connect. Let's take a closer look at each provider's pricing plans, pros, and cons.
VoiceNation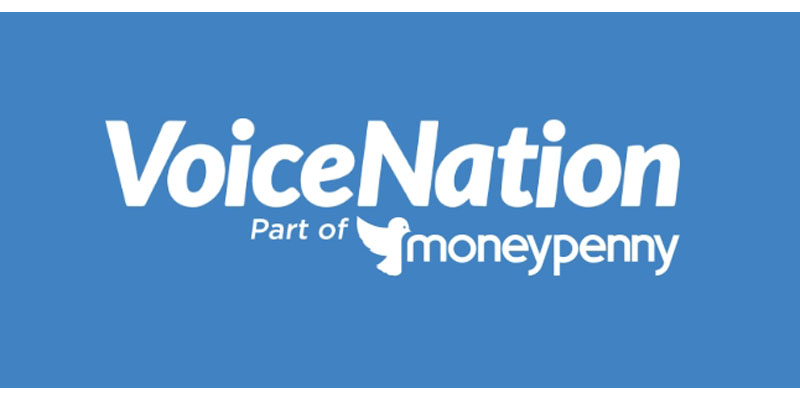 VoiceNation is a phone answering service provider offering virtual reception services such as 24/7 live answering, order processing, call patching, and other communication solutions for businesses.
VoiceNation allows you to instantly activate their service after signing up, while the remaining setup takes around one business day to complete.
Pricing
VoiceNation offers eight service plans that cover businesses of all sizes, whether you need coverage for 20 minutes a month or 1000 minutes or more.
Here's a summary of each pricing plan:
| | | |
| --- | --- | --- |
| PLAN | PRICE | NUMBER OF CALLS |
| Pay-As-You-Go | $30/month | N/A |
| 20 Minutes | $65/month | 12 to 15 calls |
| 50 Minutes | $135/month | 30 to 35 calls |
| 100 Minutes | $229/month | 65 to 70 calls |
| 150 Minutes | $319/month | 100 calls |
| 250 Minutes | $525/month | 160 to 170 calls |
| 500 Minutes | $925/month | 335 calls |
| 1000 Minutes | $1595/month | 670 calls |
All VoiceNation plans include 24/7 answering, custom scripting, unlimited users, bilingual operators, order processing, and reports.
The only difference between the plans is that the additional minutes' cost varies for each one.
For example, in their 20-minute plan, which includes approximately 12-15 calls per month, each additional minute is $2.19. However, in their 500-minute plan, additional minutes are only $1.99.
Pros
No setup fee: None of the plans have a setup fee for new accounts.
Bilingual operators: All VoiceNation plans include bilingual phone operators.
No extra charges: VoiceNation doesn't charge extra fees for holidays or after-hour calls.
Disaster recovery: VoiceNation has a business continuity plan to keep the business going in case of natural disasters.
Cons
Success manager: A dedicated success manager is limited to higher plans.
Outbound calls: VoiceNation charges 10 cents a minute for outbound calls.
AnswerConnect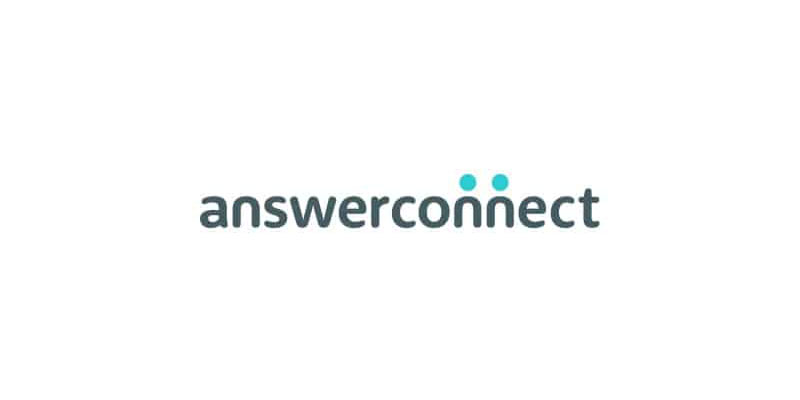 AnswerConnect is an answering service that provides businesses with live virtual receptionists to handle calls and messages 24/7.
Unlike the other phone answering services on our list, AnswerConnect's entry-level package starts at $325 monthly for 200 minutes, making AnswerConnect less suitable for small companies that don't need that many minutes of coverage.
Pricing
AnswerConnect has three primary service plans ranging between $325 to $475 a month.
From there, they advertise 13 additional plans, which they refer to as "Larger Plans," on their website. The larger plans cover up to 100,000 minutes of coverage per month.
Here's a summary of each pricing plan:
| | | | | |
| --- | --- | --- | --- | --- |
| PLANS | MINUTES | PRICING | SETUP FEE | ADDITIONAL RATES |
| Entry | 200 minutes | $325 a month | $49.99 | $1.95 per minute |
| Growth | 300 minutes | $350 a month | No | $1.65 per minute |
| Standard | 375 minutes | $475 a month | $49.99 | $1.65 per minute |
| Larger plan 1 | 550 minutes | $650 a month | $49.99 | $1.65 per minute |
| Larger plan 2 | 750 minutes | $875 a month | $49.99 | $1.65 per minute |
| Larger plan 3 | 950 minutes | $1100 a month | $49.99 | $1.65 per minute |
| Larger plan 4 | 1200 minutes | $1375 a month | $49.99 | $1.60 per minute |
| Larger plan 5 | 1500 minutes | $1725 a month | $49.99 | $1.60 per minute |
| Larger plan 6 | 2500 minutes | $2875 a month | $49.99 | $1.60 per minute |
| Larger plan 7 | 5000 minutes | $5750 a month | $49.99 | $1.50 per minute |
| Larger plan 8 | 7500 minutes | $8625 a month | $49.99 | $1.50 per minute |
| Larger plan 9 | 9000 minutes | $10,350 a month | $49.99 | $1.50 per minute |
| Larger plan 10 | 15,000 minutes | $17,250 a month | $49.99 | $1.50 per minute |
| Larger plan 11 | 25,000 minutes | $28,750 a month | $49.99 | $1.50 per minute |
| Larger plan 12 | 50,000 minutes | $57,250 a month | $49.99 | $1.50 per minute |
| Larger plan 13 | 100,000 minutes | $114,500 a month | $49.99 | $1.50 per minute |
All plans include custom scripting, 24/7 answering, live chat support, appointment scheduling, and calendar & CRM integration.
Pros
Integrations: AnswerConnect integrates with popular CRMs such as Salesforce, Zoho, Slack, Google Analytics, and HubSpot.
Video-calling: AnswerConnect supports video-calling via Teleport on higher plans.
Tree-planting: AnswerConnect plants one tree per customer a month.
Cons
Setup fee: Unlike VoiceNation, AnswerConnect charges a one-time setup fee of $49.99 on all plans except the Growth plan.
60-second billing: All calls are rounded to the nearest minute. For example, if a call lasts one minute and two seconds, you'll be billed for two minutes.
Charges for services: AnswerConnect charges for bilingual support, live verbal relay, and voice prompts.
Abby Connect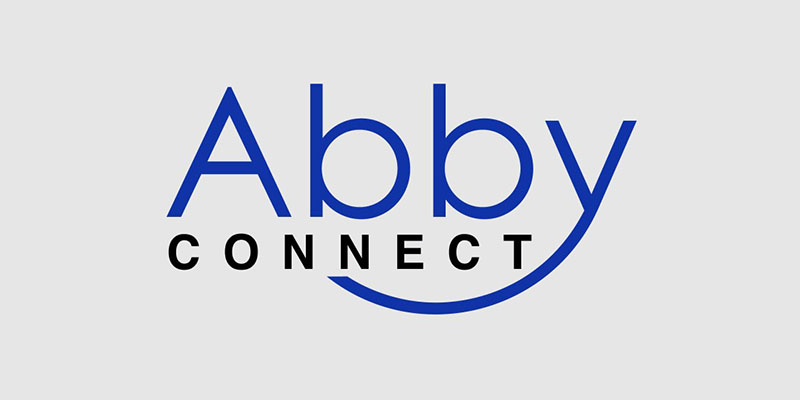 Abby Connect is a Las-Vegas based phone answering service that provides a dedicated team of virtual receptionists to answer your calls and live chat messages.
A few of Abby Connect's features include client data updates, custom tunes, and appointment scheduling. Abby Connect also has a "warm transfer" feature where the receptionist provides you with all the details before transferring the call to your customer.
Pricing
Abby Connect offers three monthly plans from $299 to $1199. Here's a summary of each plan:
Receptionist plan 1: 100 receptionist minutes for $299 a month.
Receptionist plan 2: 200 receptionist minutes for $549 a month.
Receptionist plan 3: 300 receptionist minutes for $1199 a month.
Live Chat plan 1: 10 engaged chats for $129 a month.
Live Chat plan 2: 30 engaged chats for $299 a month.
Live Chat plan 3: 50 engaged chats for $469 a month.
Abby 10 Bundled plan 1: Your Receptionist plan + 10 live chats for $99. You save $30 a month.
Abby 30 Bundled plan 2: Your Receptionist plan + 30 live chats for $249. You save $50 a month.
Abby 50 Bundled plan 3: Your Receptionist plan + 10 live chats for $399. You save $70 a month.
Pros
Free trial: Abby Connect has a free trial plan of 14 days.
Custom voicemails: Abby Connect offers custom voicemail solutions for those who prefer them over written messages.
Call recording feature: You have the option to add call recording to your account.
Dedicated success manager: All plans are supported by a dedicated account manager and a team of five to seven virtual receptionists.
Call blocking: You can block unwanted callers and spammers to save minutes.
Cons
Additional charges for 24/7 service: Abby Connect charges an extra fee for using their services beyond office times.
30-second increment: If a call lasts for a minute and 10 seconds, you'll be billed for one minute and 30 seconds.
No call barge: Abby Connect doesn't allow you to listen in on live calls between the phone answering service agent and the customer.
Is A Phone Answering Service Different From A Call Center?
A phone answering service's main focus is to provide a human touch to phone customers, including directing calls and taking messages. Call centers, on the other hand, may offer additional customer support.
In general, call centers handle more complex customer service needs, such as order processing, technical support, and complaint resolution. They may also use advanced tools and software to manage customer interactions via phone, email, and live chat.
Here are some other differences between a phone answering service and a call center:
Scripts: Call centers often rely on complex scripts that can make their customer service representatives sound scripted, while phone answering services use simple scripts to ensure natural-sounding conversations with customers.
Call duration: Call centers focus on handling complex calls that require a lot of attention with long call durations. Phone answering services prioritize handling a high volume of shorter calls that are one to two minutes long.
Call routing: Phone answering services route calls to the appropriate person to handle the inquiry. In contrast, call centers take calls by answering all customer questions and handling requests themselves.
How Do Phone Answering Services Work?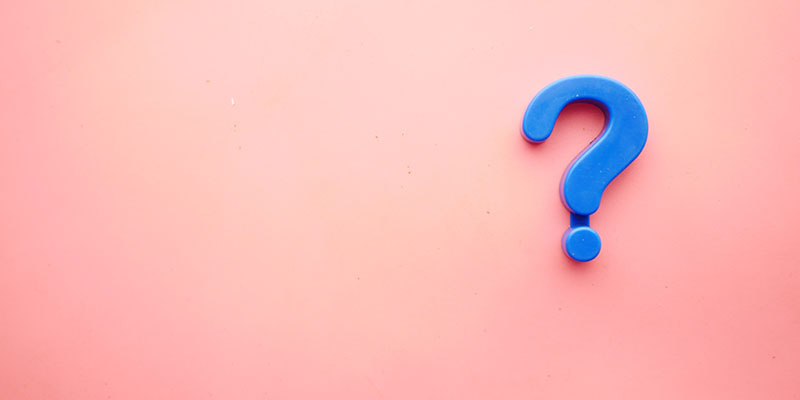 Phone answering services work by providing an individual or a team of trained operators who answer calls in place of your company.
Here's how the process typically works:
Forward phone lines: You forward your phone lines to the phone answering service's phone number.
Answer calls: When a call comes in, the operator answers the call using your or your company's name and follows a set of instructions provided by you.
Screen calls: The operator screens the call to determine its importance and ensures it is directed to the right person.
Transfer calls: If the call is urgent or requires immediate attention, the operator transfers the call to the appropriate person or department within your company.
Follow-up: The phone answering service follows up with callers to ensure their needs are met and their questions are answered.
Let's say you run an online store that sells handmade jewelry. You're a one-person operation, so you're responsible for everything from making the jewelry to packaging and shipping orders. You're also the one who answers customer inquiries, including phone calls.
You find that answering phone calls takes up a lot of your time and distracts you from other important tasks. You also worry about missing calls when you're busy or taking a break.
This is where a phone answering service can help. It allows you to focus on your work without worrying about missing important calls or being interrupted by non-urgent ones.
The answering service operators take messages, forward urgent inquiries to you via email or text, and provide basic business information, such as store hours and return policies.
This not only saves you time but also helps you maintain a professional image for your business.
As you can see, a phone answering service provides an efficient way to manage your incoming calls while avoiding the customer service costs that come with hiring additional staff or investing in expensive phone systems.
Reasons For Using A Phone Answering Service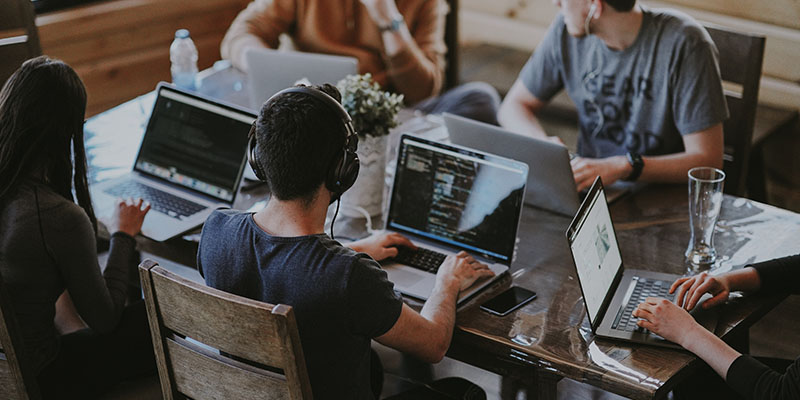 A phone answering service can provide consistent and professional call handling, save time and money, and improve customer experience outside business hours.
Here are some reasons why you might consider using a phone answering service:
Every Call Is Answered
A major advantage of using a phone answering service is that all calls are answered, regardless of the time or call volume.
This helps to build loyalty and trust with customers who value the convenience of being able to speak to a live operator at any time.
Their services are available 24/7, which is ideal for businesses with an international customer base, as customers may call from different time zones.
In addition, having a live person available to handle incoming calls can also help prevent missed sales opportunities, as customers who can't get through to your store may contact a competitor instead.
Saves Time And Money
When you outsource call answering to a dedicated team, you can free up your own staff to focus on other essential tasks, such as order fulfillment and marketing.
This is particularly valuable for small ecommerce businesses with limited resources.
Some services charge a flat monthly fee, while others charge per call or minute, so you can choose a plan that fits your budget and usage requirements.
Helps You Scale Your Business
Outsourcing your call answering to a phone answering service can help you scale your online store as you focus on growing the business.
According to a study by Usabilla, most customers prefer having a real human answering their calls instead of robots or auto-attendants.
No matter how fast your business grows, you can offer a level of personal service that can help build customer loyalty and trust.
Mistakes To Avoid When Hiring A Phone Answering Service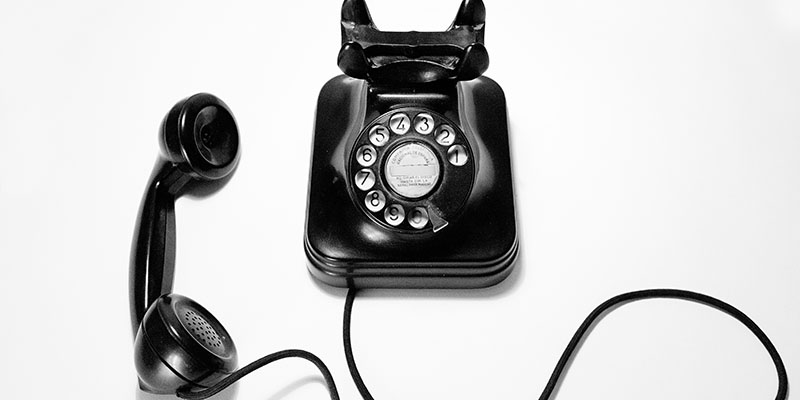 When hiring a phone answering service, you should avoid common mistakes such as hiring a service with little or no industry experience, limited operating hours and a lack of bilingual agents.
Lack Of Experience In The Ecommerce Industry
A phone answering service provider may not be able to offer the level of support you need, leading to a poor customer experience.
For example, if a customer calls an online fashion store and the operator is not familiar with industry terminology, the customer may lose confidence in your business.
This could lead to them canceling their purchase and instead taking their business elsewhere.
That's why it's crucial to select an industry-experienced phone answering service that understands your specific requirements and can provide top-notch customer support.
Lack Of Bilingual Agents
Hiring a telephone answering service without bilingual agents can be a costly mistake if you have a diverse customer base.
In today's global market, it is important to have agents who can speak more than one language to cater to customers who prefer to communicate in their native language. A lack of bilingual agents can lead to miscommunication, frustration, and lost business.
For example, if you sell beauty products to customers in Canada, hiring only English-speaking agents may lead to missed sales from French-speaking customers.
Similarly, US-based online stores should look for providers proficient in both English and Spanish.
Not Having Realistic Expectations
It's important to have realistic expectations about what the phone answering service agents can and cannot do.
Some business owners expect the service to completely handle all customer inquiries, which may not be feasible depending on the complexity of the questions.
You should communicate your expectations with the service provider and work together to develop a plan that will meet your needs.
For example, you may want the service to handle basic inquiries like shipping times, but for complex questions or technical support, forwarding the call to a specialist in your company might be the best option.
Final Thoughts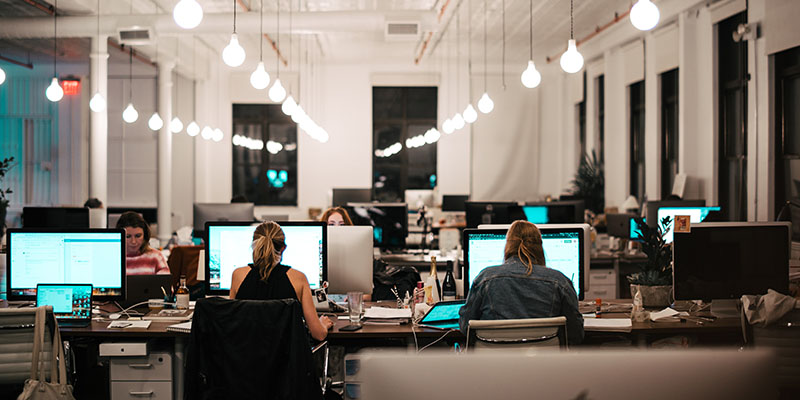 Choosing the right phone answering service can significantly reduce your workload and improve your customer service quality.
There are several phone answering services to choose from, each with its own strengths and weaknesses. Choose a service provider that can meet your needs, whether you're looking for 24/7 support, bilingual agents, or industry-specific expertise.
With the right phone answering service on your side, you can direct your attention towards expanding your business while ensuring your customers are well taken care of.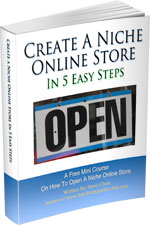 Ready To Get Serious About Starting An Online Business?
If you are really considering starting your own online business, then you have to check out my free mini course on How To Create A Niche Online Store In 5 Easy Steps.
In this 6 day mini course, I reveal the steps that my wife and I took to earn 100 thousand dollars in the span of just a year. Best of all, it's free and you'll receive weekly ecommerce tips and strategies!
Note: This post above may contain affiliate links, which means that I may receive a commission if you make a purchase when clicking a link. Please consult our privacy policy for more information.
Related Posts In Customer Support
About Steve Chou

Steve Chou is a highly recognized influencer in the ecommerce space and has taught thousands of students how to effectively sell physical products online over at ProfitableOnlineStore.com. 

His blog, MyWifeQuitHerJob.com, has been featured in Forbes, Inc, The New York Times,  Entrepreneur and MSNBC.  

He's also a contributing author for BigCommerce, Klaviyo, ManyChat, Printful, Privy, CXL, Ecommerce Fuel, GlockApps, Privy, Social Media Examiner, Web Designer Depot, Sumo and other leading business publications.

In addition, he runs a popular ecommerce podcast, My Wife Quit Her Job, which is a top 25 marketing show on all of Apple Podcasts. 

To stay up to date with all of the latest ecommerce trends, Steve runs a 7 figure ecommerce store, BumblebeeLinens.com, with his wife and puts on an annual ecommerce conference called The Sellers Summit.  

Steve carries both a bachelors and a masters degree in electrical engineering from Stanford University. Despite majoring in electrical engineering, he spent a good portion of his graduate education studying entrepreneurship and the mechanics of running small businesses.