If I asked you what it would take to create a website that sells, what would you say?
You'd probably talk about optimizing your landing pages and driving traffic to your website. You'd probably talk about your overall website copy and starting a blog.
All of these are good ideas.
But you might be missing something. Many of you forget that one of the most important aspects of selling online is your product description.
I see it all the time.
Online business owners throw up a product description that does the job — describing the product — but doesn't actually sell anything.
If you want to increase your conversions and sell more of your product, writing a compelling product description is key.
Let's take a look at the ingredients of a killer product description and a good product details template for hooking your website visitor.
Get My Free Mini Course On How To Start A Successful Ecommerce Store
If you are interested in starting an ecommerce business, I put together a comprehensive package of resources that will help you launch your own online store from complete scratch. Be sure to grab it before you leave!
Your Product Description Should Sell A Fantasy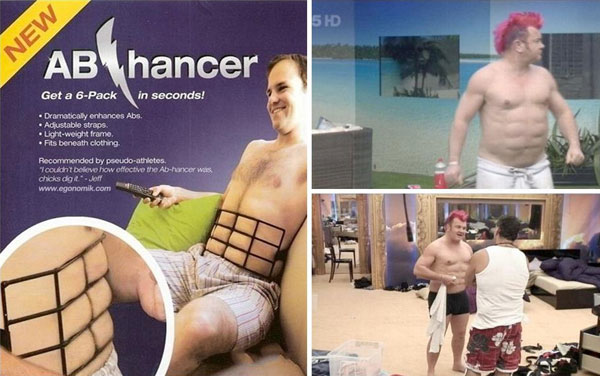 First off, let's be clear: you're not selling an item or a course or service or any other product.
You're selling a fantasy.
For example when I saw the Ab Enhancer ad above, I pictured myself with rock hard abs and a chiseled body. In fact, it made me want to get a six pack.
When people see a compelling product, they imagine themselves using it. They think about what the product would be used for and dream about the outcome.
You need your product descriptions to do the same thing. It's about the fantasy.
Visitors need to picture themselves using the product and enjoying it. They need to be able to feel what it would be like to have the product in their lives.
When writing a product description that sells, focus on the aspects that enhance the visitor's life.
While visitors want to know the basics and the technical details, they also want to feel like their lives will improve once they have paid for the product.
Writing a product description that sells is about storytelling — and doing it as compellingly as possible.
The following 9 tips will help you craft product descriptions that connect with customers and increase conversions.
Product Description Tip #1 – Use The 5 Ws (And 1 H) To Understand Your Audience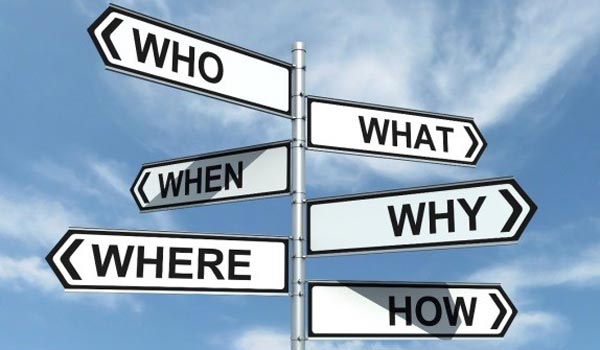 Let's take a trip to journalism school. I personally know great journalists who engage readers and inspire them to take action.
Your product description is the same. The goal is to inspire visitors to take action  — and buy your product.
Journalists use the 5Ws + 1H (who, what, where, when, why, and how) formula to bring readers on a journey that provides facts and relates the story to their lives.
Writing product descriptions that sell is about laying out the facts and showing customers why they need your products in their lives.
Here's what to think about as you create product descriptions:
WHO Is The Product Designed To Help?
Figure out who the product is actually for. Is it for a particular demographic? Is it for those with specific lifestyle ambitions?
Think about the type of person who wants your product.
When I sell my online course, I imagine someone who wants a lifestyle of freedom and flexibility, someone ready to escape the rat race, create their own life, and who's ready to learn.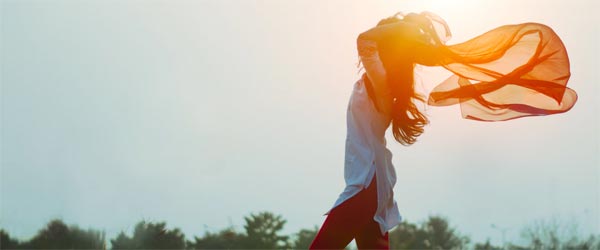 WHAT Are The Details?
Include the basic facts about the product. What does it look like? How big (or small) is it? What does it do?
Think about the technical details as well. Since you already know who wants your product, now you can focus on the things they want to know about the product.
WHERE Will The Buyer Use The Product?
Get into the customer's head. Where will the buyer take the item?
It's not just about whether the item will be used outdoors or indoors, though.
My wife and I sell custom handkerchiefs. When we talk about the "where," we invoke images of beautiful weddings, the perfect occasion.
Personalized keepsakes to dry your tears of joy! Make your wedding extra special by getting your handkerchiefs personalized with a monogram or message of your choice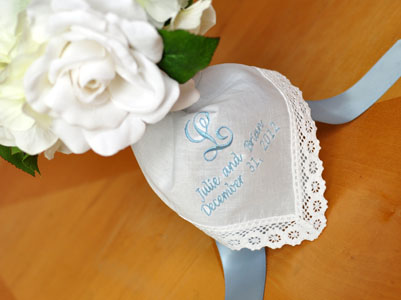 We help customers imagine the moment and how the handkerchiefs create the crowning touch of elegance.
Your product descriptions should help your customers imagine the setting, whether it's in their comfortable homes or whether it's lounging on a beach.
WHEN Does Someone Use The Product?
Related to place, "when" can also help the buyer visualize themselves enjoying the product.
Is it for a special occasion? Does it have long-term value because it can be used year-round? Will it impress friends and family when brought out at just the right time?
Help buyers create a fantasy surrounding how they'll feel when they use the product.
This example is a little random but I was recently shopping for pepper spray and when I read the product description, I pictured my wife taking down the bad guys with Mace:)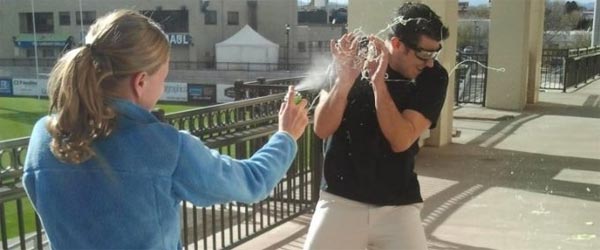 PROTECTION AT A SAFE DISTANCE AGAINST MULTIPLE THREATS: Impressive 10-foot (3 m) range; contains 35 bursts (up to 5x more than other brands) in a powerful stream delivery to reduce wind blowback
WHY Is This The Right Product For Them?
Get inside the buyer's head.
You know who they are and other details about the way the product is used. Now, show them why they want your product.
What's the unique value proposition? Is it of higher quality? Does it have interesting features? Can you show them how it will improve their lifestyle?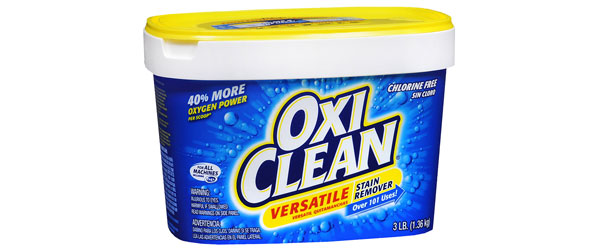 Life can get messy—but who wants to spend all day scrubbing dirt and stains? Luckily, OxiClean™ Versatile Stain Remover is the answer to almost every stain-fighting need you have—in laundry, and beyond! When used as directed, its oxygen-based water-activated formula safely gets tough dirt and grime out of clothes, carpets and nearly any surface in your home.
HOW Does It Work? 
Don't forget to also show visitors how it will improve their lives.
On the practical side, you might need to include a tutorial or an illustration of the product in action. After all, many products need information on usage.
However, if your product doesn't need special instructions, the how dovetails nicely into the why. Customers need to see how the product solves a problem or meets a need.
As you answer these questions in your product descriptions, you'll start to see your conversions improve. Start with your best items, your top sellers, and then move on to other product descriptions.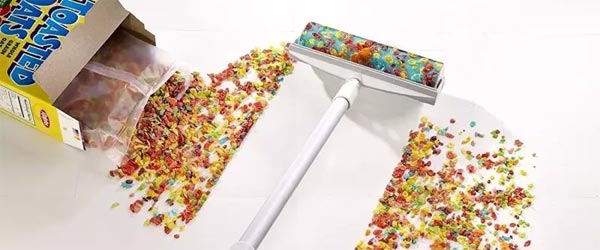 Product Description Tip #2 – Capture Your Customer's Imagination
You're telling a story, so you need to capture your potential customer's imagination.
Consider your brand voice. Use the 5Ws + 1H to think about the type of brand your ideal customer wants to interact with.
Your product descriptions should be consistent with the voice you use for your related blogs, social media, SEO efforts, and even your paid search.
Remember, you're selling a fantasy.
You're selling a lifestyle.
Your product descriptions should reflect that lifestyle and your attitude. You don't need to be wordy.
Write two or three sentences that set the scene and show visitors what life would be like with your product.
A brand voice can be casual, serious, irreverent, funny, or authoritative. Think about the type of person your ideal customer is, and write for them.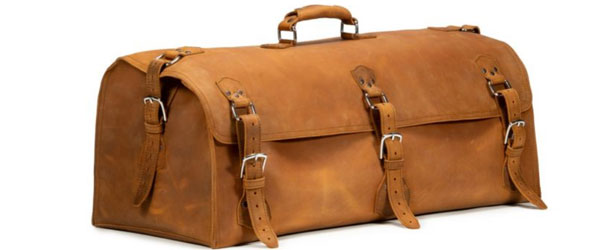 For example, Saddleback Leather sells bags that are designed to last FOREVER and they love to use irreverent language like "They'll fight over it when you're dead".
This bag was designed and built to be the strongest, most durable and longest lasting Leather Duffle Bag there is. Let us know if you find something tougher. They'll fight over it when you're dead.

Over-Engineering
This Beast Leather Duffle Bag is plain and simple with no breakable parts like zippers, wheels, snaps or buttons and built with as few seams as possible because seams are where all bags start falling apart.

Therefore, there are only two really big pieces of leather with a solid piece sewn on each end. And we sew at only 5 stitches per inch so there's more leather between the needle holes and fewer holes to start a tear. It is reinforced at stress points with rivets and hidden polyester straps.
Product Description Tip #3 – Add Bullet Points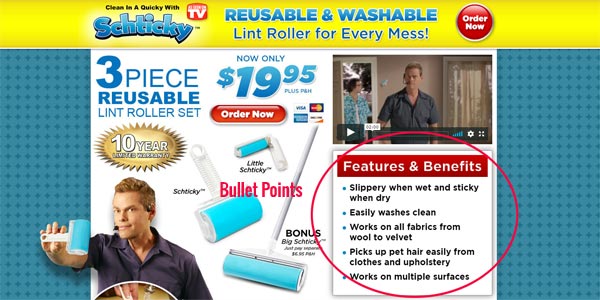 Not every customer is going to read your carefully crafted prose. That's why you also need something scannable in your product description.
Create bullet points that quickly highlight the best features or important information. What do customers want to know? Bite-sized bullet points can provide that information.
Add the bullet points after your prose so those scanning the page will see them easily and know exactly what you have to offer.
If they're intrigued by your bullet points, they're more likely to dig into your description.
If you've done the job right, with a compelling description, they're more likely to commit to buying.
This combination of short paragraph + bullet points is the most basic of product description formulas. And it works. It gets people hooked.
Product Description Tip #4 – Delve Deep Into The Details
There are many different product description formats you can use to provide even deeper details about your products.
Your initial description and bullet points should be short and sweet.
But that doesn't mean you can't provide more information — especially if your product has technical details that customers want to know.
Many product description formats include tabs that provide more information. Or, it's possible to add more details below what you've already written using the short paragraph + bullet points formula.
However you do it, each tab or each part of the super-detailed description should focus on the 5Ws + 1H method of making sure you paint a picture of the customer's life with the product.
Some ways you can make the details even better include:
Share A Backstory
Is there a reason the product is special to you? Is there an insider's history of the product?
That information can help customers connect to the product. Plus, it helps you further establish and promote your brand voice.
A unique product history can go a long way toward intriguing users and helping them feel like owning the product is part of who they are as people.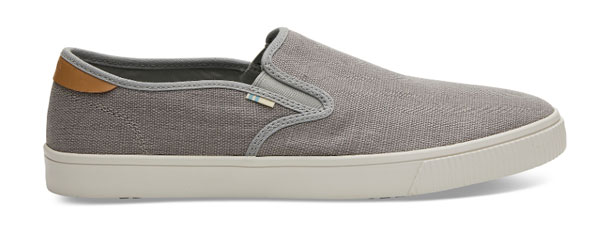 While traveling in Argentina in 2006, TOMS Founder Blake Mycoskie witnessed the hardships faced by children growing up without shoes. Wanting to help, he created TOMS Shoes, a company that would match every pair of shoes purchased with a new pair of shoes for a child in need. One for One®.
Brag About The Special Details.
I'm always bragging about how my wife was able to quit her job.
I talk about our trips to China to make deals with wholesalers.  The fact that you can customize your handkerchiefs is a major selling point for our products.
Whatever the detail, call it out.
One of the great things about our matching apron sets for parents and children is that they sell the lifestyle of a happy, engaged family.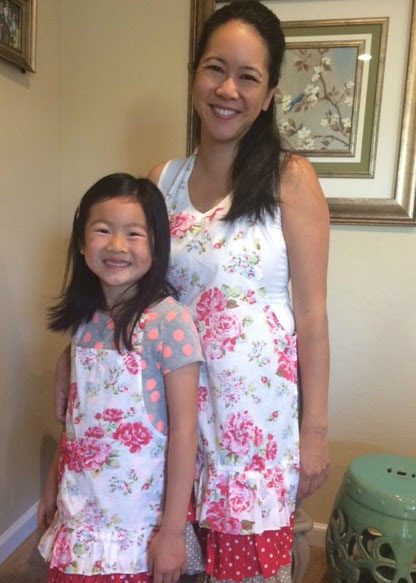 Other details of your product are selling points — don't be afraid to brag about them.
If you offer hand-crafted tea blends, brag about the special work that goes into that. If you're a professional in your field, brag about your expertise.
All of these details show customers that you're legit, and it sets your products apart from everything else on the market.
For example, I often brag about the students in my Create A Profitable Online Store Course because many of them are making 6 or 7 figures in income selling online.
Add Technical Details
Sometimes, buyers need technical details. Think about when it makes sense to get into the weeds for your product.
If you're selling gaming gear, customers want the specs. They want to know that you know what you're talking about.
Technical details about technology items or products that require a little more effort are important.
By using the 5Ws + 1H, you can get inside the minds of your customers and share those details they need to know.
Just because your initial product description is designed to grab attention and move customers toward a quick conversion, it doesn't mean you don't go deeper.
Going deeper below the initial product description builds your credibility, establishes trust, and helps the customer feel as though they're doing thorough research on the product.
Product Description Tip #5 – Add Compelling Images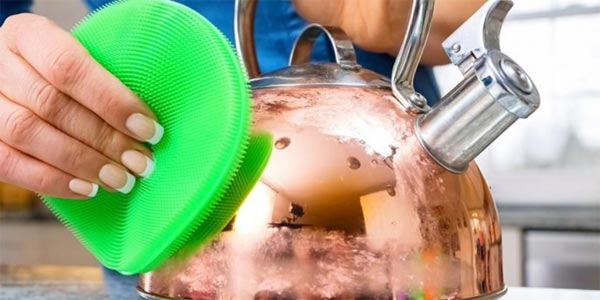 Storytelling isn't just about the words you use. Writing product descriptions that sell also involves visual elements.
Images of your products are vital.
Show the product from multiple angles. Depending on the product, it also makes sense to show images of people using and enjoying the product.
You might also need diagrams of how the product is built. What's inside it? Is there some scientific benefit you can convey with an illustration?
Think about how you can answer the 5Ws + 1H using an image.
Your images should convey a lifestyle that people aspire to. Aspirational images, combined with compelling copy, help customers feel like they want to be the people in the images. They want that life.
It's part of selling the fantasy.
Here's an example of a neck pillow that I found for my next plane ride. I was basically sold by the chin support and the photo.

Product Description Tip #6 – Use Video
Videos can also help you create a product description that sells.
Good video tutorials can provide customers with exactly how to use a complicated product.
Consider adding a video review to a product description, going through the features and explaining how they enhance the viewer's life.
Authors and publishers release book trailers for a reason. YouTubers add special video messages to their channel home pages. Video converts.
Selling a course? Use video of yourself on the course landing page. A video of you makes you feel more real to buyers.
In fact, people want to buy products from other people. Humanizing your product makes it easier for buyers to trust you. And when they trust you, they're more likely to convert.
Product Description Tip #7 – Consider User Reviews and Testimonials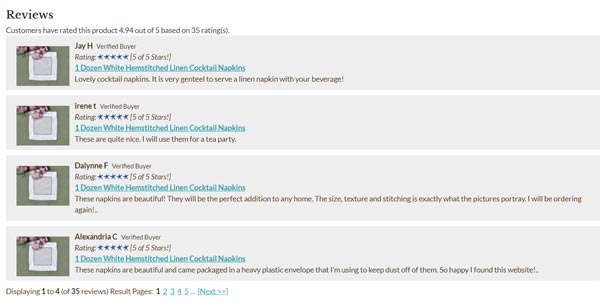 Sure, customers want to know that you're a real person. And they want to connect.
But they also want to know what others think about your products.
There are companies that encourage their customers to send in unveiling videos and their own reviews. You can ask buyers to rate items on your page.
Ask for testimonials from your most loyal customers. My successful students are happy to share their stories.
Customer reviews and testimonials add a level of credibility to your product page. People can see what other users have experienced.
When you can show a good review, or offer a meaningful testimonial, it can be the push a new customer needs to take the plunge.
Including these items helps improve the storytelling nature of your product description.
Plus, with the right reviews and testimonials highlighted, you can show that other regular people are living the fantasy and potential customers can, too.
Product Description Tip #8 – Mix It Up As Needed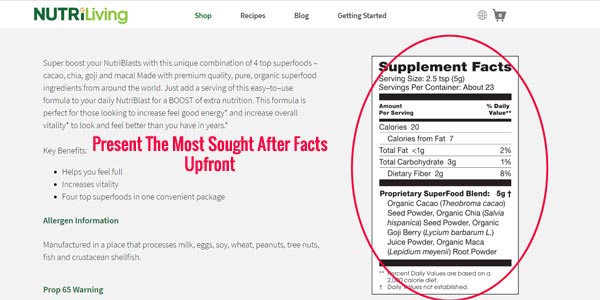 Rules are meant to be broken.
Sometimes the short paragraph + bullet points isn't the way to go.
Think about your audience. How are they most likely to be engaged? Is there certain information they want up front?
If so, maybe you get that right up at the top.
Customers looking for dietary supplements or nutritional products want to see the details of calories, protein, fiber, and other information right from the get-go.
So, maybe you put that first, saving the prose for a little later.
Creating the overall design of your product description pages should cater to your audience.
Put yourself in their shoes. What would you want to know first thing? How would you like the information presented?
In general, starting with small, digestible bits of information is best. Just make sure it's the information they want.
Move things around on the page to see if you can hit on the right combination to attract customers and encourage them to take the next step and buy.
In some cases, reviews and testimonials don't help. Try different things and combinations of things to find the winning combination for your business.
Product Description Tip #9 – Measure Your Success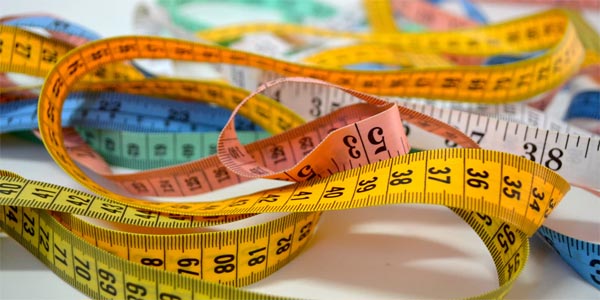 In many cases, tweaking your product descriptions will lead to long-term success.
But you're going to want a way to figure out if different formats work better than others. You also want to see if different page layouts work better than others.
This isn't a process that happens quickly. Success is rarely something achieved without work and experimentation.
Use A/B Testing to Try Different Layouts
One way to measure success is to use A/B testing to test things out.
Basically, you try different versions of your product descriptions to see what gets the best result.
Try different ways to present the information, and test them against each other. It's possible to use different website tools to set up these tests — and then read the results.
The key to successful A/B testing is to make sure you're only tweaking one thing at a time. That way, it's easier to identify what works best.
Once you have that information you can make changes to your descriptions that keep visitors engaged.
What To Look For As You Improve Your Product Descriptions
As you improve your product descriptions, you'll want some benchmarks for measuring success.
Before you start tweaking, take note of some of the metrics related to your ecommerce store.
Conversion rate: This is the number of people who actually buy your product vs. how many people visit the product page.
Pay attention to the conversion rate you have now. As you get better at writing product descriptions that sell, you should see an improvement.
More people who visit the product's description page will actually take the step of buying.
Cart abandonment: Do visitors add items to their carts and then neglect to actually complete the purchase?
With better product descriptions, visitors are encouraged to buy, rather than think twice. Your rate of cart abandonment should go down as your product descriptions improve.
Better search rankings: Better descriptions that engage visitors should lead to better search rankings.
Search engines are more sophisticated than ever. They know when you're providing useful information.
When your product descriptions better meet visitor needs, it shows. Plus, using bullet points with a short paragraph is a format that Google has been grabbing for its snippets presentation.
With the right approach, your product description can improve your rankings in organic search as well as improve results in paid search.
Satisfied customers: This is hard to measure, but you can get an idea from user reviews, as well as return rates and calls.
With a good product description, you're less likely to field calls and emails from potential customers asking questions.
If you start logging fewer customer interactions about product features, you've done a good job of using the 5Ws + 1H to write helpful descriptions.
Additionally, a reduction in returns from shoppers indicates that you've accurately portrayed the ways your product enhances customer experiences.
Create A System For Product Descriptions
Once you've figured out a formula for success with a few of your top products, create a system for writing product descriptions.
After you've implemented the steps above, and measured the success of a few of your product descriptions, you can create a template.
The first few descriptions you upgrade are going to take a long time. However, as you get the hang of it, it will go faster.
Things will move along even better once you have a template for writing product descriptions that sell. You'll hit on the winning combination of page elements, and pretty soon, you'll have a formula.
Realize, though, that you might have to tweak the formula as you go along. Selling online is an ever-changing situation. Best practices are always changing, so you need to be flexible.
Final Thoughts On Writing Product Descriptions That Sell
Like so many things in business and in life, writing product descriptions that sell takes practice.
However, it's possible to get good at it (or hire someone who can do it better). Being a successful business owner is understanding what's important.
Writing good product descriptions isn't always the sexiest thing to do, but it's often essential. You want your products to convert at a higher rate, and the right approach to descriptions is a major part of that.
If you take one thing away from this guide, though, it's that you're not actually selling a product.
You're selling a fantasy.
The product is a means to an end for customers. Remember, as you write your descriptions, that you're actually selling something beyond the product.
You're selling an attitude, a lifestyle. You're selling a fantasy.
If you can help your customers visualize a better life for themselves because of your product, you'll be successful.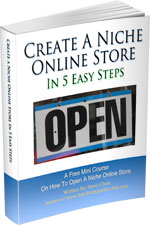 Ready To Get Serious About Starting An Online Business?
If you are really considering starting your own online business, then you have to check out my free mini course on How To Create A Niche Online Store In 5 Easy Steps.
In this 6 day mini course, I reveal the steps that my wife and I took to earn 100 thousand dollars in the span of just a year. Best of all, it's free and you'll receive weekly ecommerce tips and strategies!
Note: This post above may contain affiliate links, which means that I may receive a commission if you make a purchase when clicking a link. Please consult our privacy policy for more information.
Related Posts In Conversion Optimization
About Steve Chou

Steve Chou is a highly recognized influencer in the ecommerce space and has taught thousands of students how to effectively sell physical products online over at ProfitableOnlineStore.com. 

His blog, MyWifeQuitHerJob.com, has been featured in Forbes, Inc, The New York Times,  Entrepreneur and MSNBC.  

He's also a contributing author for BigCommerce, Klaviyo, ManyChat, Printful, Privy, CXL, Ecommerce Fuel, GlockApps, Privy, Social Media Examiner, Web Designer Depot, Sumo and other leading business publications.

In addition, he runs a popular ecommerce podcast, My Wife Quit Her Job, which is a top 25 marketing show on all of Apple Podcasts. 

To stay up to date with all of the latest ecommerce trends, Steve runs a 7 figure ecommerce store, BumblebeeLinens.com, with his wife and puts on an annual ecommerce conference called The Sellers Summit.  

Steve carries both a bachelors and a masters degree in electrical engineering from Stanford University. Despite majoring in electrical engineering, he spent a good portion of his graduate education studying entrepreneurship and the mechanics of running small businesses.