When it comes to increasing your sales on Amazon or your own ecommerce store, you basically have 3 options.
You can increase the number of products you sell or increase the amount of traffic to your existing products
You can increase your average order value
You can increase the number of times an existing customer makes a purchase
Now if you can address all three at the same time, you can easily double or triple your business in a short period of time.
This article is part 1 of a 3 part series on how to double your ecommerce sales on both Amazon and your online store. And in each step of the series, I'll cover each and every aspect above in great depth.
Below are links to the other 2 parts
Today, I'm going to focus on how to increase the sales and traffic to your store using Viral Launch, Scope and Long Tail Pro WITHOUT releasing brand new products or spending money on ads.
How is this possible? Read on to find out…
Get My Free Mini Course On How To Start A Successful Ecommerce Store
Are you interested in creating a strong, defensible brand for your products? If so, I put together a comprehensive package of resources that will help you launch your own online store from complete scratch. Be sure to grab it before you leave!
Why You Should Go After Low Hanging Fruit Before Launching New Products
After talking with hundreds of ecommerce entrepreneurs at my conference and various industry events, I discovered that most shop owners release new products as the primary way to grow their business.
It makes sense right? By introducing new products into the market, you can grab a larger slice of the pie.
But the problem with increasing the number of products you sell is that it's an incredibly labor intensive task.
For example every time you create a new product, you have to
Deal with shipping logistics of getting inventory to your warehouse
Establish trust with brand new suppliers who you aren't used to working with
Carry and pay for more inventory
Build up and cultivate new listings on Amazon
Launch a new product and create an initial marketing push
On the flip side of the coin, you can also increase sales by throwing money at the problem.
For example, you can…
Spend money on Facebook Ads
Spend money on Google Ads
Spend money on Amazon Sponsored Products Ads
Boost your search engine rankings with content marketing
Drive traffic organically through social media
However all of the above skills require a steep learning curve and you will likely lose money for months before achieving profitability.
Now I'm not saying that you shouldn't be launching new products or paying for ads but before you decide to expend your resources on labor intensive tasks, you should consider these 3 strategies for optimizing your existing product portfolio.
Strategy #1: Find New Keywords To Describe Your Existing Products
Instead of introducing new products, you can easily increase traffic to your existing products by finding new search terms to target for your existing listings.
Now you can try to rack your brain for new keywords or you can use keyword tools to make your life infinitely easier.
This section will teach you how to find new keywords for both Amazon and your online store by using the following software
Find New Keywords For Your Online Store

If you run your own ecommerce store, the tool that I personally use for keyword research is Long Tail Pro. Long Tail Pro provides accurate search data for the Google search engine.
Here's how it works…
First you have to provide a seed keyword for a product keyword that you are currently targeting.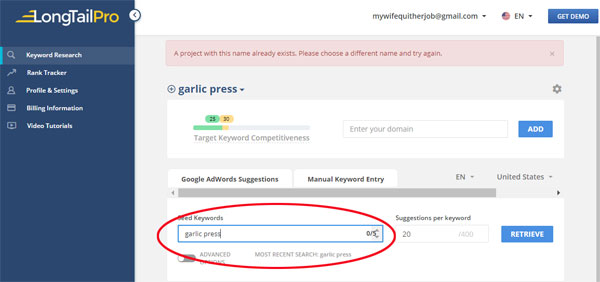 Then you tell Long Tail Pro which country's search results to use and hit "Go".
Within seconds, Long Tail Pro provides you with
Different permutations of the seed keyword you entered
The monthly search volume for that keyword
A keyword competitiveness value which represents how difficult that keyword is to rank in Google
With this data, you can easily determine which keywords to target for your store.
For example, I recently used Long Tail Pro to find different keyword permutations for handkerchiefs and here's what the tool spit out.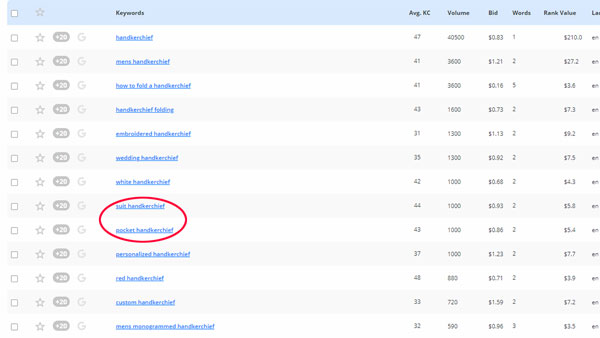 Using the data above, I discovered that a lot of people were searching for "suit handkerchiefs" and "pocket handkerchiefs" to describe our line of mens pocket squares.
In fact, we were not using these terms at all in any of our product copy so I immediately added those keywords to our category landing page.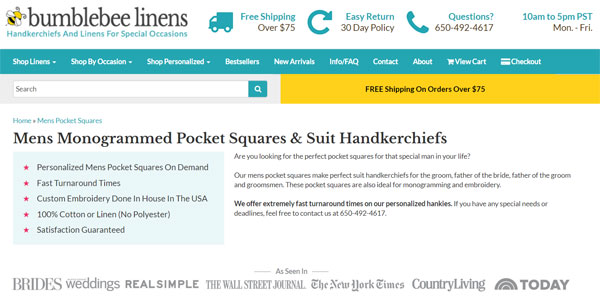 If you run your own website on Shopify or BigCommerce, then using a keyword like Long Tail Pro is a must!
Use Keywords That Competing Listings Are Ranking For To Boost Your Amazon Sales

When it comes to keyword research on Amazon, you want to avoid stuffing your listings with random keywords in hopes of generating a sale.
Why?
It's because Amazon ranks your products based on your conversion rate and the likelihood of generating a sale when a customer views your listing.
For example I would avoid targeting the keyword "wedding gifts" for my wedding handkerchief listings on Amazon because the word "gifts" encompasses so many different products.
Given the sheer number of wedding gifts on Amazon, the likelihood of someone looking for a handkerchief when they type in "gifts" is extremely low.
Instead, you want to focus on only the highest converting keywords for your products.
One way to do this is to use a tool like Scope.
Scope is a reverse ASIN lookup tool which tells you exactly which keywords a competing listing is ranking for on Amazon to generate their sales.
For example, when I use Scope to target the bestselling garlic press on Amazon, here's what I get.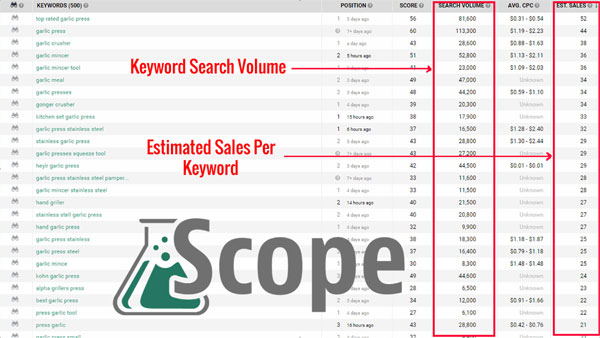 Basically, Scope tells you
The search volume for a given keyword
The estimated sales for that product listing based on the keyword
In the example above, the bestselling garlic press listing is generating the bulk of its sales from the keyword "top rated garlic press".
I was also surprised to learn that people use the keywords "garlic crusher" and "garlic mincer" to search for garlic presses on Amazon as well.
Without a tool like Scope, you would not know that these keywords are generating sales which makes Scope an essential tool in every Amazon seller's toolkit.
Find All Keywords On Amazon That Are Generating Sales For Your Product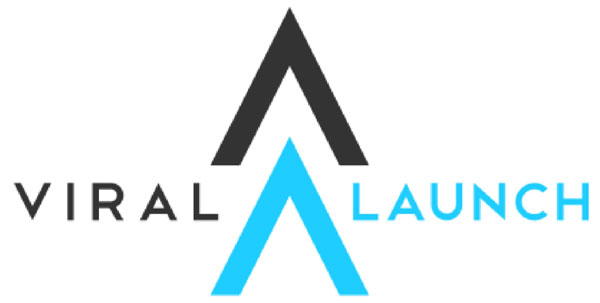 While Scope allows you to perform a detailed analysis on a specific product listing, sometimes you'll want to obtain aggregate keyword data from all related Amazon listings.
For example, let's say I'm using Scope to analyze keywords for the bestselling garlic press on Amazon. Scope will tell me the best keywords that specific listing is ranking for.
However there could be keywords that other garlic press listings are ranking for that might not show up in the report because Scope's keyword data is specific to a single listing.
To perform an aggregate keyword analysis on all related Amazon listings, I use the Keyword Research tool from Viral Launch.
In fact, Viral Launch Keyword Research works a lot like Long Tail Pro. You simply enter in a seed keyword and it spits out…
Different permutations of that seed keyword
The search volume for that keyword
How competitive that keyword is to rank
Suggested CPC bids for Amazon Ads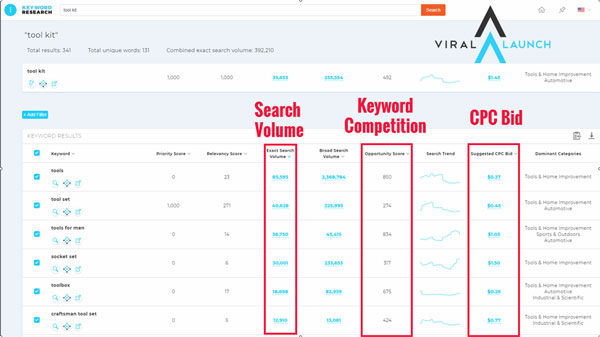 Just for fun, I ran the Viral Launch Keyword Tool for the keyword "tool kit" and here's what it output.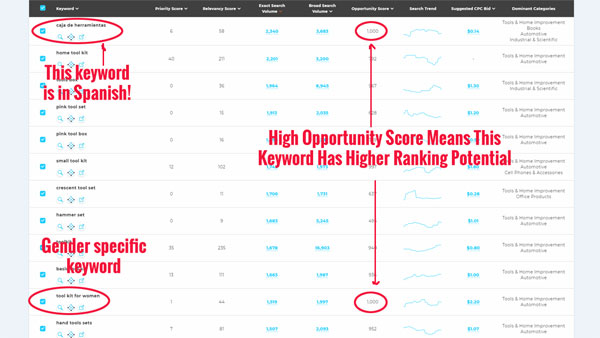 Here's what's interesting about the data.
One of the top keywords for tool kit is "Caja De Herramientas" which is the Spanish translation for toolkit. If I had not done this analysis, I probably would not have thought to target this keyword.
Second of all, the Spanish term for toolkit did not show up under most of the tool kit listings while I was doing my detailed analysis of the bestselling tool kits on Amazon.
Finally, the term "tool kit for women" showed up as a high volume keyword term which indicates a strong market for female themed tools.
What I also like about the Viral Launch Keyword Tool is that it provides an opportunity score which is similar to Long Tail Pro's keyword competitiveness score.
Basically, the opportunity score is a number from 1-1000 that ranks how easy it is to rank for a given keyword. In other words, a high opportunity score means that most competing listings are currently NOT targeting that keyword.
Without a tool like Viral Launch, you would probably not think of these keywords on your own which is why the Viral Launch Keyword Tool is an essential part of my Amazon tool box.
Strategy #2: Repackage Your Products Based On Simple Demographic Targeting
The number one mistake new ecommerce entrepreneurs make is that they go too broad with their product targeting.
And to illustrate this point, I'm going to enlist the help of both Steve Chou and his female counterpart Stephanie Chou:)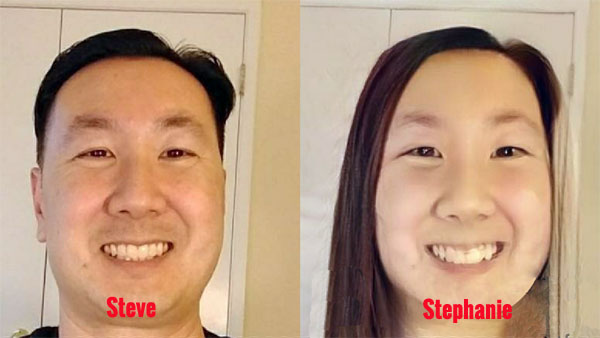 Now of the two products below, which product would Steve Chou buy and which one would Stephanie Chou buy?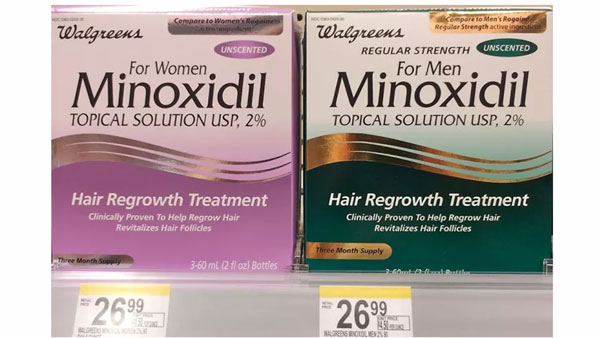 What about these dumbbells?
Fun Fact: I used to have a set of girly colored dumbells but they were pastel green, not pink:)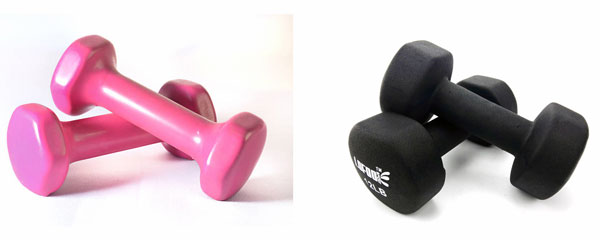 Let's say you were in the market for a garlic press but you happen to be left handed. Which garlic press would you buy?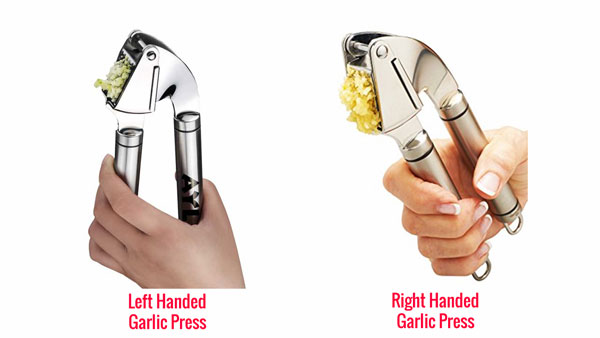 In each of the examples above, the products are more or less identical but they target completely different demographics.
And you can leverage this strategy with practically ZERO work on your part to boost your sales. In general, the more specific the targeting, the higher the conversion rate for your product.
If applicable, you should consider creating different product versions for…
Women And Men
Adults And Children
Left Handed VS Right Handed People
Strategy #3: Use Facebook Insights And Google Analytics To Target New Customers
When my wife and I first launched our online store, we primarily focused on the wedding market. After all, it's where we got started, we knew the market well, and it's where we've had lasting success.
But one day on a whim, I decided to upload my entire email list of customers to Facebook and Google to view my customer demographic and I was shocked at the results.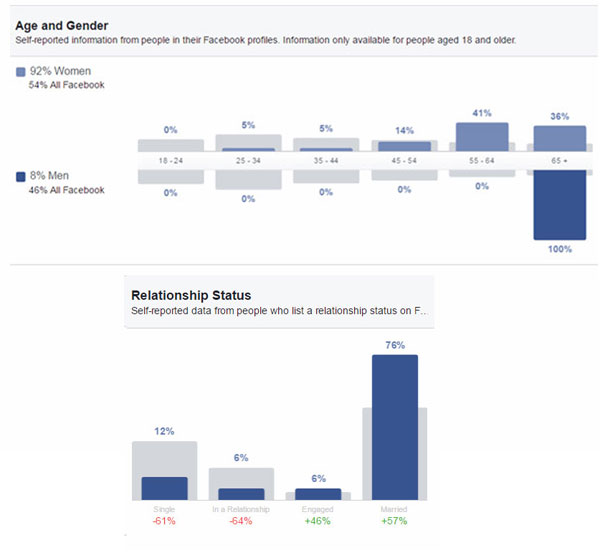 Do you notice anything interesting about the above graph? Do these look like wedding customers to you?
Most of our customers are over the age of 45
Most of our customers are already married
After doing a Facebook custom audience analysis, I ran a similar test with my Google Analytics account. And this time I filtered out repeat customers only.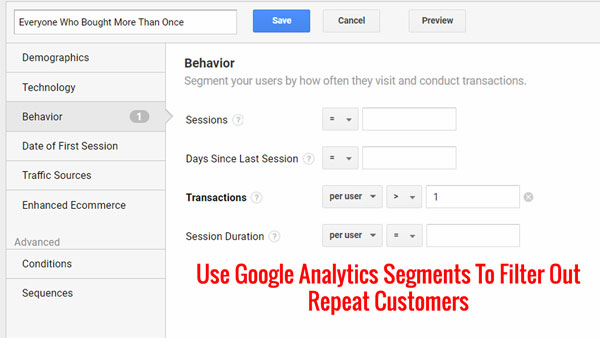 And this is what I got.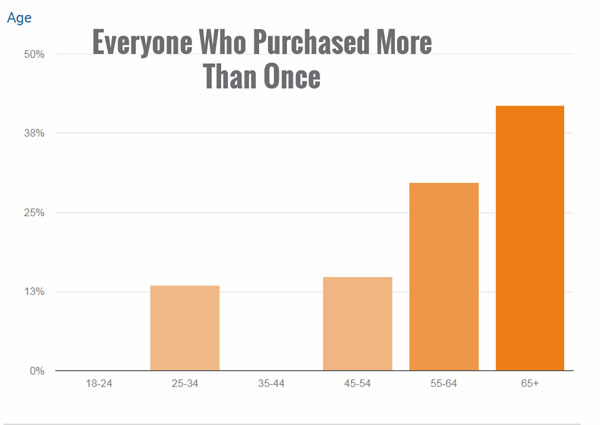 Once again, Google pretty much confirmed my Facebook data. A lot of our customers are NOT wedding customers!!!!
Yet all of our product copy was geared towards weddings!
Once I discovered this, I immediately started digging deeper into the types of customers who shopped at my store.
Here's what I found by digging into Google's In-Market segments.
Note: Google In-market audiences categorize people who are actively researching and considering buying a specific service or product.
By using the In-Market Segment feature of Google Analytics, I immediately discovered new customer types that were not addressed with our existing sales copy.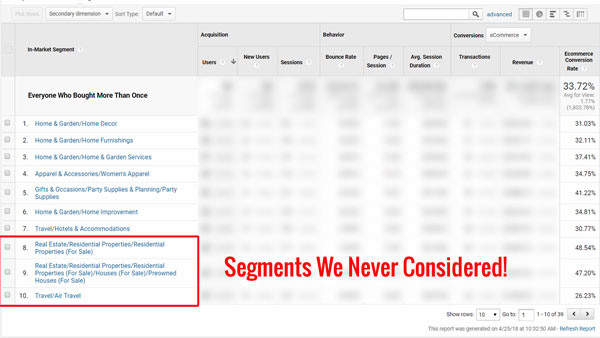 For example, real estate agents were buying our linens to stage their home listings. Airlines were using our linens for their first class passengers!
If you have not done so already, you should run this analysis on your existing customers to see if you're missing out on any lucrative market segments.
Create Special Landing Pages And Rewrite Your Sales Copy
Once I discovered that my most lucrative customers were not all wedding customers, I immediately started researching other uses for our existing products.
For example we sell personalized handkerchiefs in our store. So I started closely examining the text that people were embroidering on our hankies and here's what I found.
People were buying our handkerchiefs as gifts for…
Baptisms and first holy communions
Funerals and memorial services
St. Patricks Day
Birthdays
Graduations
Sorority/Fraternities
Once I completed my research, I went ahead and created custom landing pages for each occasion.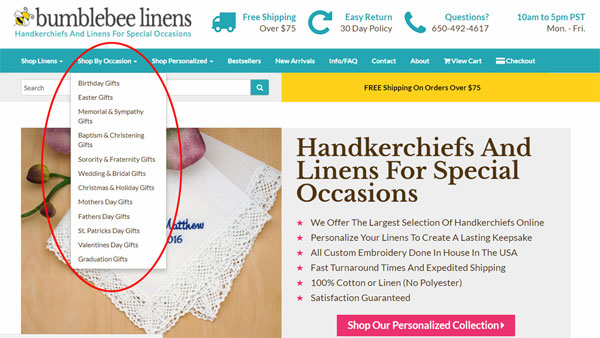 Here's a montage of what some of these landing pages look like.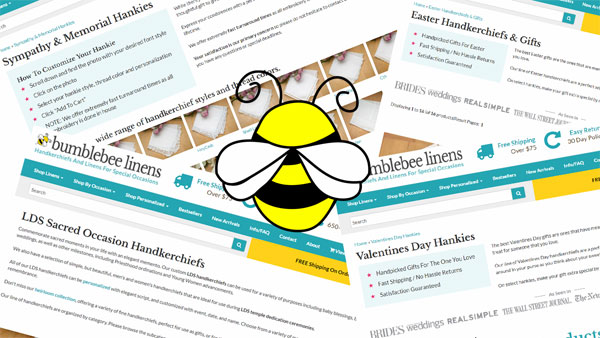 Anyway here's the kicker.
All of these landing pages contain the exact same products that we already carry in our store for weddings. We did not have to introduce any new products to address these markets.
We simply adjusted the sales copy and gained a lot of traffic from new customers looking for gifts for these specific occasions.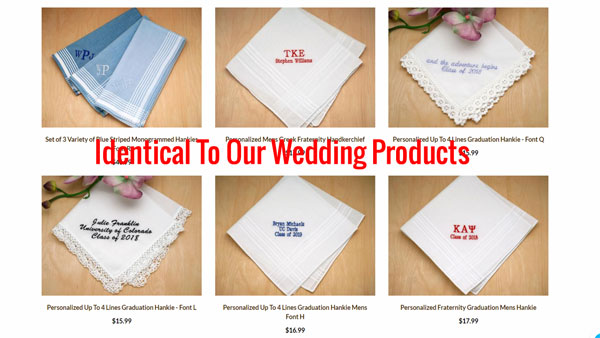 How To Obtain Valuable Information From Customers Automatically
At this point, you might be thinking to yourself…
My products only have a single use
Repurposing products doesn't apply to my ecommerce business
I know why my customers are buying my products
And my only advice to you is to keep an open mind.
My friend Neville Medhora used to sell finger tip lights for raves. But he later found out that plumbers were buying up his lights so they could see in dimly lit areas underneath the sink.
You never know why customers are buying from you so here's what I recommend…
As part of your post purchase email autoresponder sequence, you should conduct a customer survey in return for a coupon.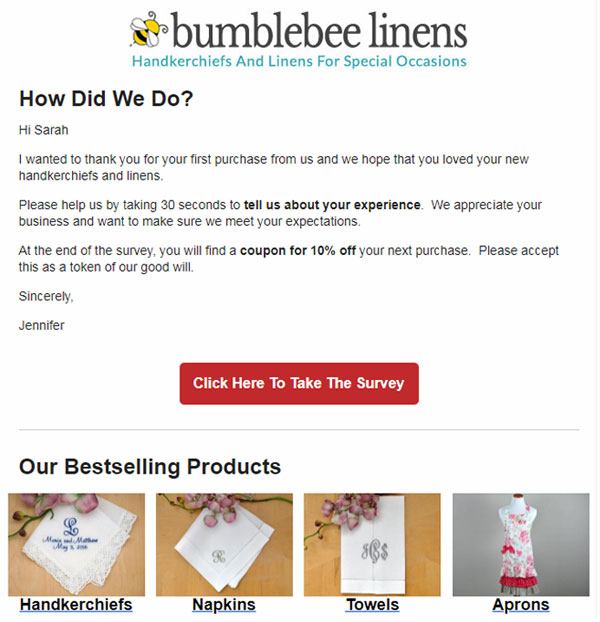 Here's a set of sample questions to include in your survey
What are you using our products for?
Where did you hear about us?
How often do you use our products?
Are you an event or wedding planner? (This is for our shop)
What other stores did you visit before buying from us?
What did you find frustrating about our shop?
What products would you like us to carry?
Would you recommend our store to others?
How are our prices compared to other stores?
Overall, the more information you can extract from a customer, the better you can tailor your ad copy to attract new sales.
Key Takeaways
After reading this post, I've hopefully convinced you that there are other ways to grow your ecommerce business outside of introducing new products.
Chances are, your customer avatar is inaccurate or incomplete.
And the first thing you should do is check Facebook insights or Google Analytics to see if your assumptions fall inline with reality.
Create separate landing pages and/or Amazon listings to target the new markets that you discover. Find new keywords to boost traffic for your existing products.
Use Long Tail Pro to perform keywords research for your website
Use Scope to do reverse ASIN lookups on your competitor's products
Use the Viral Launch Keyword Discovery tool to find overall high traffic keywords on Amazon that few people are targeting.
Stay tuned for part 2 and 3 of this series:)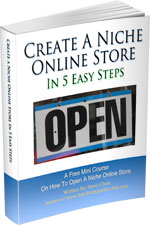 Ready To Get Serious About Starting An Online Business?
If you are really considering starting your own online business, then you have to check out my free mini course on How To Create A Niche Online Store In 5 Easy Steps.
In this 6 day mini course, I reveal the steps that my wife and I took to earn 100 thousand dollars in the span of just a year. Best of all, it's free and you'll receive weekly ecommerce tips and strategies!
Note: This post above may contain affiliate links, which means that I may receive a commission if you make a purchase when clicking a link. Please consult our privacy policy for more information.
Related Posts In Amazon Sales Strategies
About Steve Chou

Steve Chou is a highly recognized influencer in the ecommerce space and has taught thousands of students how to effectively sell physical products online over at ProfitableOnlineStore.com. 

His blog, MyWifeQuitHerJob.com, has been featured in Forbes, Inc, The New York Times,  Entrepreneur and MSNBC.  

He's also a contributing author for BigCommerce, Klaviyo, ManyChat, Printful, Privy, CXL, Ecommerce Fuel, GlockApps, Privy, Social Media Examiner, Web Designer Depot, Sumo and other leading business publications.

In addition, he runs a popular ecommerce podcast, My Wife Quit Her Job, which is a top 25 marketing show on all of Apple Podcasts. 

To stay up to date with all of the latest ecommerce trends, Steve runs a 7 figure ecommerce store, BumblebeeLinens.com, with his wife and puts on an annual ecommerce conference called The Sellers Summit.  

Steve carries both a bachelors and a masters degree in electrical engineering from Stanford University. Despite majoring in electrical engineering, he spent a good portion of his graduate education studying entrepreneurship and the mechanics of running small businesses.