The biggest problem that I see with brand new ecommerce entrepreneurs is that they don't spend enough time on product differentiation.
They'll use tools like Jungle Scout or Long Tail Pro to find a profitable niche that's not that competitive. But then they'll go out and sell the exact same product as everyone else.
People who find good arbitrage opportunities this way will often do well for a short period, but it's just a matter of time until copycats and competitors eventually eat away at their margins.
And because there is no brand recognition or a solid foundation, there's nothing they can do to stop prices from spiraling down to nothing.
When it comes to running a successful ecommerce business in the long term, you are destined to fail unless you can find a way to stand out among your competition.
And the only way to survive is to establish a brand and differentiate your products. Below are 6 ways how to build a brand that people trust!.
Get My Free Mini Course On How To Start A Successful Ecommerce Store
If you are interested in starting an ecommerce business, I put together a comprehensive package of resources that will help you launch your own online store from complete scratch. Be sure to grab it before you leave!
Use Content To Establish Your Identity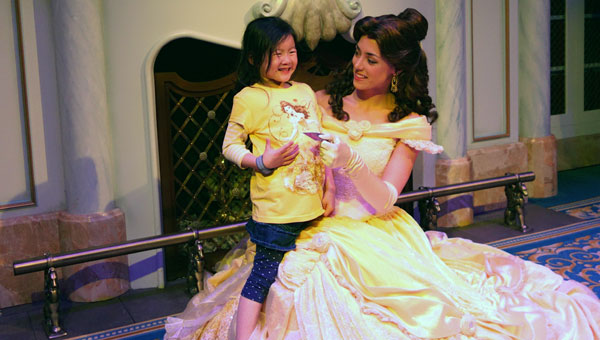 All of the successful ecommerce business owners I know are moving towards a content first strategy with their shops. In other words, they are using interesting and eye catching content to introduce customers to their brand and then selling to them on the backend.
Disney is a master of this strategy. Do you think that any sane Chinese person would buy 6 overpriced princess dresses without any hesitation?
Are people normally willing to pay 20 bucks for cheap, flimsy t-shirts that likely cost 2 bucks to manufacture in China?
No way! The only reason I willingly buy from Disney is because they have sucked me into their content. Their stuff is so good that my kids watch their movies 20 times each!
So when the holidays roll around, I'm forced to spend my money hand over fist to buy some imaginary, blond, Norwegian, ice witch's clothing!
When it comes to selling online, just because you've sourced a profitable product to sell on Amazon or your own online store doesn't necessarily mean that you'll be able to maintain your profitability in the long run.
Just because you've slapped your brand on a product means nothing unless you work hard to make your brand actually resonate with your customer.
Gain Mind Share And Humanize Your Business
So how exactly do you make your brand resonate with your customer without starting your own movie studio?
After all, not everyone can produce Disney quality content. But the good news is that you don't have to go that far to make a difference. It's the little things that matter.
Gaining the mindshare of your customer starts with going above and beyond to educate the customer about your products and services. Here are some quick and dirty examples of how we do this with our online store.
First off in our online wedding linens shop, we offer free tutorials on how to make arts and crafts with the products that we sell.
For example, a popular craft on our blog is how to make wedding dress hankie favors. Thousands of brides to be find this craft online either through Pinterest or Google and then go on to buy handkerchiefs.
We also have a popular wedding tutorial on how to wrap your bouquet with a monogrammed handkerchief which is a big hit as well.
In many cases, we are able to grab a customer's email address and then send them an automated email sequence which introduces our company.
In this sequence, we emphasize how we're a small mom and pop shop and share our story about how and why we started our business.
Customers who read about our story are more inclined to buy from us. And by providing them with free craft ideas for their wedding, they feel like they are already getting something for free even if they don't end up buying anything.
At the very least, they'll tell their friends about us.
The key to differentiating your business starts with content. Make sure you take the time to be helpful to your customers and humanize your company. And psychologically they will feel obligated to buy from you (even if your prices are slightly higher).
Sell Unique Products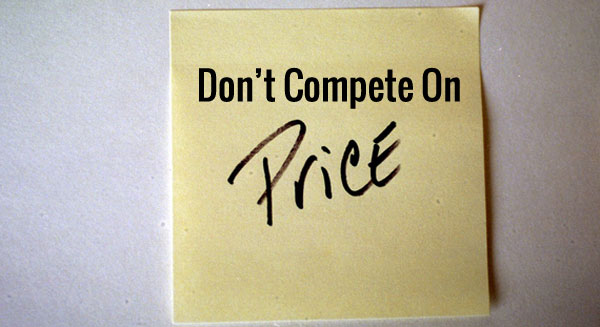 Even if you are making a decent profit now, selling the exact same products as your competitors leaves you vulnerable to a price war in the future.
As a result, you should always have a long term goal of selling unique items that nobody else sells.
For example, you would be surprised at how many products sold overseas are completely unavailable in your home country. Find out what these products are and import them yourselves.
If you are creative, invent your own products or add value to existing products. Scour the 3 star reviews on Amazon for goods you want to sell and fix the problems the customers are complaining about.
Remember, the uniqueness factor of your product doesn't have to be dramatic. Ryan Moran, who I interviewed in episode 36 of my podcast, wanted to sell yoga mats online.
And after studying the negative reviews on Amazon, he discovered that the current mats on the market were all too thin.
So what did he do? He fabricated a significantly thicker yoga mat and made millions.
Click here to checkout my guide to finding the best products to sell online
Provide Great Customer Service
These days, providing great customer service is par for the course.
So when I mention customer service here, I don't just mean being nice to customers and being generally helpful. The type of customer service I'm referring to is the no holds barred, go totally out of your way type of helpfulness even if it means that it will take a tremendous amount of your time.
Let me give you an example of what I mean by "no holds barred" customer service through a personal experience of mine.
A few years ago, my wife and I were shopping for embroidery machines. The shop that we ultimately bought from went out of their way to show us how to use their machines and even gave us a loaner to try at home for a few weeks.
They also saw that we were a bit overwhelmed by the multitude of accessories that we had to buy that they decided to give us all the accessories for free. Compared to the other shops that we visited, this store provided a level of help that went way beyond the call of duty.
As a result, we are now a customer for life and will forever recommend this store to others. Whenever we need anything related to embroidery, we always buy all of our products there regardless of price.
The loss that they took by giving us the free accessories has been more than made up through our devotion and years of purchases. Yes, we became that attached. It's no wonder that this shop is one of the top embroidery machine dealers in the US.
Provide A Comprehensive Selection
Even if you decide to sell non-unique products online, you can still set yourself apart with what I call the "one stop shop" strategy. Choose a specific category of products and try to be the most comprehensive seller in that niche.
Customers are more likely to buy from a store that specializes in what they are looking for. But when you use this strategy, it is important that you don't spread yourself too thin.
Make sure you choose no more than a few categories to focus on and do the best job that you possibly can with it.
Looking around the web, I still see many online stores selling a wide variety of random items. The most successful stores are ones that have a cohesive theme.
Tell A Story
One of the best ways to gain mind share for your business is by telling a story. Stories are so powerful because they create a lasting image in the minds of customers and frame your business in a positive light (if done correctly).
For example when I created MyWifeQuitHerJob.com, instead of putting up a generic making money blog, I decided to tell the story about how my wife and I created our online store so she could quit her job and stay at home with the kids.
Now take a quick moment to think about it. Would you be more likely to remember a generic money making blog? Or a blog written from the perspective of a husband/wife team trying to make ends meet for their kids?
Here's another example.
A long time ago when we were shopping for baby slings, there were so many different stores hocking different slings on the market that it was impossible to choose.
But after visiting over 20 online shops, we were especially drawn to this one store owned by a woman with 12 kids (yes, 12, no joke).
Her selling point was that between raising her 12 kids, she had experience with every single product in her entire store and that she only carried products that she had personally used and recommended. Her story immediately gave her additional credibility and we felt comfortable purchasing from her online shop.
Summing it all up
The exact way you differentiate your store from the competition is ultimately up to you. But before you invest the necessary hard work to open up an ecommerce business, make sure that you find a way to stand out from your competition.
Make sure that you have a unique value proposition for your business. After all if your store isn't selling anything special, then don't even bother launching it.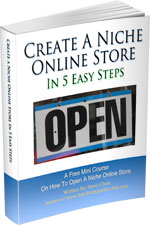 Ready To Get Serious About Starting An Online Business?
If you are really considering starting your own online business, then you have to check out my free mini course on How To Create A Niche Online Store In 5 Easy Steps.
In this 6 day mini course, I reveal the steps that my wife and I took to earn 100 thousand dollars in the span of just a year. Best of all, it's free and you'll receive weekly ecommerce tips and strategies!
Note: This post above may contain affiliate links, which means that I may receive a commission if you make a purchase when clicking a link. Please consult our privacy policy for more information.
Related Posts In Conversion Optimization
About Steve Chou

Steve Chou is a highly recognized influencer in the ecommerce space and has taught thousands of students how to effectively sell physical products online over at ProfitableOnlineStore.com. 

His blog, MyWifeQuitHerJob.com, has been featured in Forbes, Inc, The New York Times,  Entrepreneur and MSNBC.  

He's also a contributing author for BigCommerce, Klaviyo, ManyChat, Printful, Privy, CXL, Ecommerce Fuel, GlockApps, Privy, Social Media Examiner, Web Designer Depot, Sumo and other leading business publications.

In addition, he runs a popular ecommerce podcast, My Wife Quit Her Job, which is a top 25 marketing show on all of Apple Podcasts. 

To stay up to date with all of the latest ecommerce trends, Steve runs a 7 figure ecommerce store, BumblebeeLinens.com, with his wife and puts on an annual ecommerce conference called The Sellers Summit.  

Steve carries both a bachelors and a masters degree in electrical engineering from Stanford University. Despite majoring in electrical engineering, he spent a good portion of his graduate education studying entrepreneurship and the mechanics of running small businesses.