Should you hire an Amazon advertising agency or run your Amazon PPC ads by yourself? This post is a case study that I conducted with my own Amazon account to help you answer that exact question.
A while back, I published an extremely comprehensive guide on how to run your own Amazon PPC ads.
And in this guide, I compared notes with other 7 and 8 figure Amazon sellers to teach you the right way to setup and run your Amazon Sponsored Ad Campaigns.
But because this post was monstrous and weighed in at over 7000+ words, many people were intimidated by the sheer number of steps involved.
Now if my Amazon PPC tutorial went over your head or if you were not able to run ads profitably, remember that running your own Amazon ads takes practice and some amount of trial and error.
If you have no desire to put in the time and effort to learn Amazon advertising properly, then you should consider hiring an Amazon advertising agency to run all of your ads for you.
Because I teach a course over at Create A Profitable Online Store, I typically always run my own Amazon PPC ads so I can stay up to date with the latest Amazon ad tech.
But I've gotten so many Amazon PPC troubleshooting questions over the years from my students that I've come to realize that running your own ads is NOT always the right path to take unless you are willing to put in the work.
As a result, this past year, I decided to run a case study with my friends over at Seller Labs.
Instead of running my own ads, I turned over my entire Amazon advertising account over to Seller Labs to see if paying for an Amazon ads agency is worth the money.
This post includes real numbers from my Amazon ad campaigns and compares my ad performance vs Seller Labs for the exact same products.
Editor's Note: This is not a rah rah type of post that evangelizes the use of an agency. On the contrary, I provide my unbiased opinion on when to go with an agency and when to run your own ads.
Get My Free Mini Course On How To Start A Successful Ecommerce Store
Are you interested in creating a strong, defensible brand for your products? If so, I put together a comprehensive package of resources that will help you launch your own online store from complete scratch. Be sure to grab it before you leave!
Reasons To Go With An Amazon Advertising Agency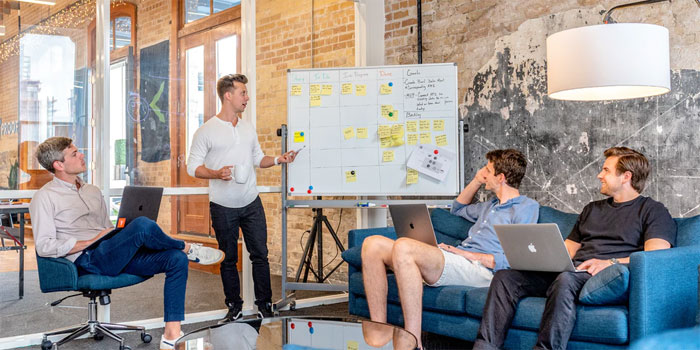 As I mentioned earlier, hiring a company to run your Amazon PPC ads is NOT for everyone. For one thing, using an agency is not free and it's not exactly cheap either.
Because you are paying for a service on top of your ad spend, you have to have enough margin and sales volume to justify the expense.
For Seller Labs, their starting price is $999 for up to $5000 in ad spend for a 3 month contract (You can sign a longer-term contract for deeper discounts).
This means that their services must make you at least $999 more in profit to make it worth it.
In general, I recommend that you start by running your own Amazon PPC ads first as a baseline. And if you can't get your ads to convert, then try an agency to see if they can help.
Another reason to use an agency is if you simply don't have the time to manage your own ads.
Unfortunately, running Amazon advertising is not a set it and forget it affair. In my case, I generally don't have the bandwidth to monitor my ads 24/7.
As a result, I check in on my Amazon ads account once per month to make sure my ACOS is within my desired range. This is obviously not ideal.
However, an agency will literally monitor your Amazon advertising account every single day.
If you don't have the time or know how to run your own ads properly, then an agency is probably the right way to go.
Why I Chose Seller Labs To Run My Amazon PPC Ads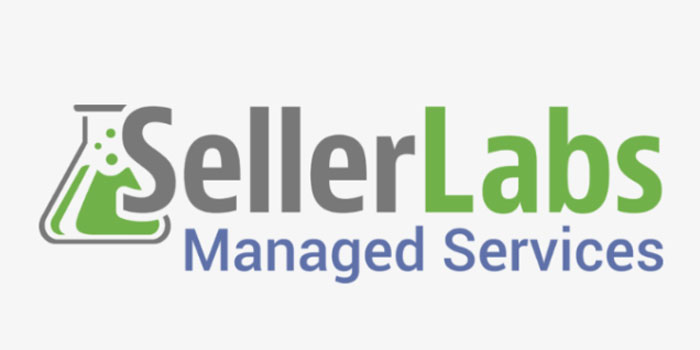 There are literally hundreds of ad agencies out there and it's impossible to try them all.
Some agencies promise you the moon but then farm out your ads to cheap, inexperienced labor in India or the Philippines.
It's difficult to know what is going on behind the scenes which is why choosing an agency is often hit or miss.
Now I've known the guys at Seller Labs for over 5 years now and I trust them. Their Amazon advertising lead guy is named Edward Ruffin and he's spoken at my ecommerce conference, The Sellers Summit, many times.
They know their stuff and I've actually learned many Amazon PPC tips from both Jeff and Ed over the years.
As a result, going with Sellers Labs was a no brainer for this experiment.
For this case study, I also asked to be treated like any other client because I want my experience to be representative of the service you would receive. No special treatment!
As you'll see below, my first month with Seller Labs was a little rocky before things settled down.
My Onboarding Experience With Seller Labs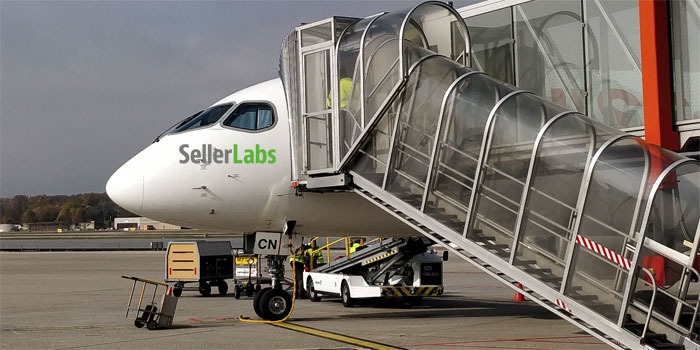 Here's exactly what it's like to sign on with Seller Labs as your Amazon advertising agency.
The first step of the onboarding process involves providing 3rd party permissions to access your Amazon account.
If you've signed up for any Amazon tool ever, this process is pretty straightforward. Basically, Seller Labs will provide you with a special link that takes you to their signup page.
Then, you follow the prompts to connect your Amazon account to the Seller Labs Advertising Center which is their Amazon PPC platform. This takes just a few minutes.
Once your account has been added to Ignite, you then give Seller Labs permissions that allow them to see your advertising console, business, inventory and reports.
Now this degree of account access might seem a little intrusive, but it allows them to work on your account and provide you with extremely detailed reports.
As soon as your account is connected, you are then assigned a dedicated account manager. My account manager's name was Jeremy Crowe and he was very polite and responsive.
Your first call with your account manager will be about discussing your Amazon advertising goals. This call is extremely important because it determines how your ads will be run and your overall strategy.
In my specific case, I wanted Sellers Labs to scale my account by increasing ad spend while maintaining a reasonable ACOS and TACOS range.
In other words, my goal with this experiment was to spend as much money on ads as possible while maintaining a decent return on ad spend.
Up until this point, I had been running my ads with a focus on profitability so my sales volume (while profitable) hasn't been as high as I would like.
Bottom line, I was willing to sacrifice some amount of ROAS for more overall profit!
Formulating Your Amazon Advertising Strategy
After your initial call, your account manager will take a couple of days to build a detailed strategy that addresses all of your goals.
This plan breaks down what campaigns will be created and how, the goals for the account (i.e. TACoS and ACoS goal, budget goals, expected creation time, marketplaces they are managing, etc.) and any other specific tasks.
Your proposal is then written out in a document and shared for full transparency.
After you've read through the document, you then schedule another call with your account manager to discuss the strategy in detail.
My strategy call with Jeremy was a very open conversation and we basically went through the entire proposal step by step.
During this call, I outlined my goals and expectations clearly to make sure that they were realistic and I got to know my account manager on a personal level. We got along great!
Overall, I thought Seller Labs did a great job with the onboarding process and set expectations properly.
Running My Amazon Advertising Campaigns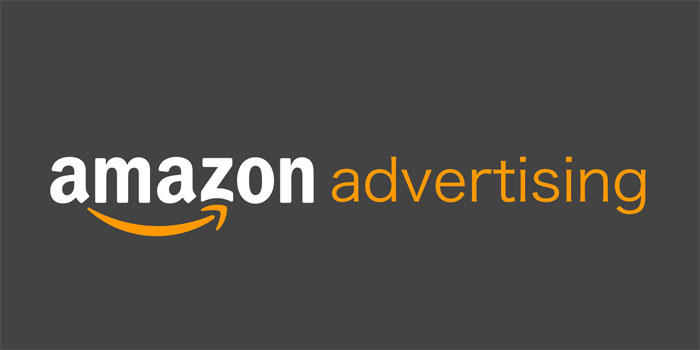 With all of the hand shaking and formalities out of the way, it was finally time to start running my ads!
To compare my performance vs Seller Labs as accurately as possible, I made the following assumptions for this experiment.
Year Over Year Numbers Were Compared – My results in 2018 were directly compared with Seller Lab's results in 2019 to account for seasonality.
A Subset Of My Amazon Products Were Used For This Study – Because I am constantly introducing new Amazon products, I only applied a subset of products to this experiment that were sold in both 2018 and 2019.
In addition, here are a few other caveats that should be taken into account when trying to compare Amazon advertising performance across 2 distinct time periods.
Amazon PPC ads have gotten significantly more expensive year over year
Organic product rankings fluctuate all the time and play a factor in the final numbers
Overall, it's impossible to make a true apples to apples comparison but I did the best that I could. And as I mentioned earlier, this post is not meant to be an advertisement for Seller Labs or their services.
I personally know how to run my own Amazon ads but I wanted to see if a dedicated agency could do a better job because I don't have the time.
While I would love to say that my experience was 100% positive from the get go, it started out a little rocky because the performance wasn't great out of the gate.
Here's what the numbers looked like for the first month.
| | | | | | |
| --- | --- | --- | --- | --- | --- |
| Dates | ACoS | TACoS | Total Revenue | Ad Spend | Conversion Rate |
| 10/1/18 – 10/31/18 | 11.48% | 3.36% | $28,888.35 | $971.66 | 10.13% |
| 10/1/19 – 10/31/19 | 23.03% | 5.81% | $29,436.28 | $1,707.95 | 5.99% |
As you can see, my overall ACOS shot up from 11.48% to 23.03%, and I was spending $736.29 more in ads which resulted in only $547.93 in additional revenue versus the prior year.
Now to be fair, Seller Labs warned me that it would take some time to transition from my campaigns to theirs. They also made it clear that my ads would likely perform worse for a few months until Amazon gathered more data about my new campaigns.
However being told that your ads won't perform well and physically seeing your money being spent are two different things:)
Fortunately, I've managed my own ads for years and this behavior is in fact normal. But if you decide to go with an agency, be aware that it always takes several months for your account to settle down and to transition campaigns.
For example, Seller Labs ran a combination of my ads alongside of theirs for the first several months. In fact, they didn't turn off my campaigns completely until after month 3.
The good news is that Jeremy was there every step of the way. Whenever I needed to speak with him, he was available immediately. In fact, we ended up speaking every 2 weeks which was almost too often:)
Jeremy, in case you are reading this, I apologize for being a pain in the butt. But I'm super anal especially when it comes to money:)
My Year Over Year Results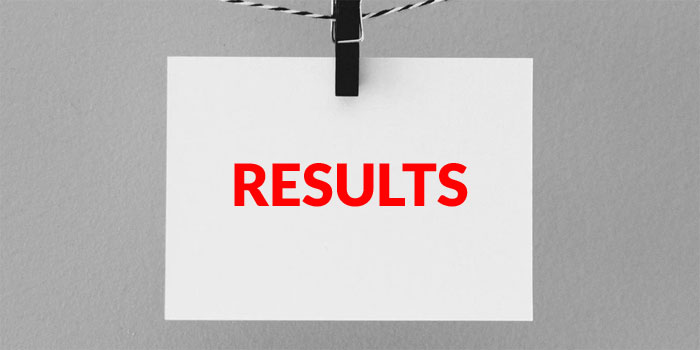 Here are the full results ending in February of 2020. The March numbers were not usable for comparisons unfortunately due to the Coronavirus pandemic skewing the numbers.
| | | | | | |
| --- | --- | --- | --- | --- | --- |
| Dates | ACoS | TACoS | Total Revenue | Ad Spend | Conversion Rate |
| 11/1/18 – 11/30/18 | 15.38% | 4.47% | $40,673.00 | $1,817.14 | 7.45% |
| 11/1/19 – 11/30/19 | 26.58% | 8.14% | $49,401.03 | $4,007.92 | 6.07% |
| 12/1/18 – 12/31/18 | 14.98% | 4.14% | $37,639.42 | $1,557.11 | 8.32% |
| 12/1/19 – 12/31/19 | 22.14% | 6.97% | $44,038.60 | $3,065.96 | 7.25% |
| 1/1/19 – 1/31/19 | 13.95% | 4.25% | $22,472.72 | $955.23 | 6.99% |
| 1/1/20 – 1/31/20 | 22.42% | 7.54% | $23,639.99 | $1,750.20 | 7.01% |
| 2/01/19 – 2/28/19 | 17.82% | 5.66% | $17,725.88 | $1,004.07 | 6.39% |
| 2/01/20 – 2/28/20 | 21.29% | 9.44% | $27,631.88 | $2,325.46 | 6.88% |
Was it worth it to have Seller Labs run my ads? Here are some assumptions.
Only the last 4 months of data were used – The first few transition months were thrown out.
Seller Lab's fees are $999/month – These fees can be reduced with a longer commitment.
First off, my goal for this experiment was to make more profit at the expense of a higher ACOS.
Tallying all of the numbers above, here's what I ended up with.
| | | |
| --- | --- | --- |
| Year | Total Revenue | Total Ad Spend |
| 11/1/18 – 2/28/19 | $118511.02 | $5333.55 |
| 11/1/19 – 2/28/20 | $144711.50 | $11149.54 |
| Difference | +$26200.48 | +$5815.99 |
Overall, Seller Labs was able to generate an additional $26200.48 in revenue at the expense of $5815.99 in additional ad spend and $4k in management fees.
Total Return On Ad Spend Without Management Fees = 4.5X
Total Return On Ad Spend With Management Fees = 2.67X
Did they achieve their goal? That depends on the following factors.
Your Profit Margins – The higher your margins, the more you can afford to pay the management fees.
Your Amazon Advertising Skill – If you are at good running Amazon ads, then you probably won't see as much of a benefit.
In my case, I believe that Seller Labs did an excellent job of scaling my ad spend to generate revenue that I otherwise would not have had.
And because my profit margins are extremely high, I came out with a positive ROI even factoring in the management fees.
In fact, February was an extremely good month and March would have been even better if the Corona virus didn't affect sales. As a result, I suspect that my numbers would have been better had this experiment not ended so abruptly.
The other factor that must be considered is that more sales always begets more sales on Amazon. As a result, increasing sales due to ad spend almost always leads to higher Amazon rankings and more revenue. This is why looking at TACOS is very important.
It's unfortunate that the Corona virus struck when it did because the first half of March was really good for sales. Remember, it can take up to 3-6 months for an agency to hit their stride.
Pros Of Using An Amazon Advertising Agency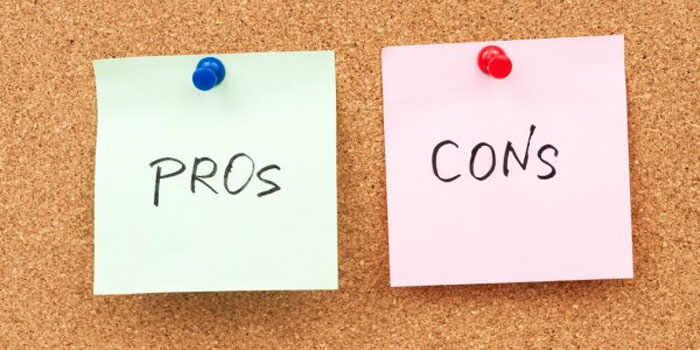 The main benefit of using an agency like Seller Labs is that you don't have to know what you're doing and you don't have to learn how to run your own ads.
Simply give them access to your Amazon account and they'll take care of the rest. Jeremy made adjustments to my account on a weekly basis which I never would have done and this gave me peace of mind that my bidding was optimal.
As long as you trust your account manager to do good work, it takes the worry of advertising off of your plate.
Cons Of Using An Amazon Advertising Agency
The main drawback of using an agency are the fees. If they aren't boosting your sales significantly, you may end up losing money overall.
In addition, if you have the knowledge to run your own ads, no one will know your products and keywords as well as you. During this case study, Seller Labs made a few keyword decisions that were not aligned with what I would have done if I were running my own campaigns.
However, I've been running ads on Bumblebee Linens for over a decade now and I pretty much know what works.
I also confirmed that my account manager Jeremy was indeed a citizen of the United States and not a low paid, entry level contractor from India or the Phillipines:)
Should You Hire Out Your Amazon Advertising?
If you sell in sufficient volume on Amazon and you'd rather be focusing your efforts on product development and not ads, the answer is simple. Pay someone to run your ads!
But if you have the time and you want to learn Amazon advertising, then give it try by yourself first.
This way, if and when you decide to hire an agency, you'll know exactly what you're doing and you'll be able to detect whether your agency is doing a good job.
Overall, I was pleased with Seller Labs these past 6 months and I'd recommend using them.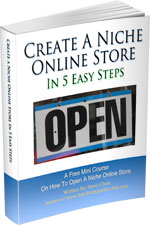 Ready To Get Serious About Starting An Online Business?
If you are really considering starting your own online business, then you have to check out my free mini course on How To Create A Niche Online Store In 5 Easy Steps.
In this 6 day mini course, I reveal the steps that my wife and I took to earn 100 thousand dollars in the span of just a year. Best of all, it's free and you'll receive weekly ecommerce tips and strategies!
Note: This post above may contain affiliate links, which means that I may receive a commission if you make a purchase when clicking a link. Please consult our privacy policy for more information.
Related Posts In Amazon Advertising Strategies
About Steve Chou

Steve Chou is a highly recognized influencer in the ecommerce space and has taught thousands of students how to effectively sell physical products online over at ProfitableOnlineStore.com. 

His blog, MyWifeQuitHerJob.com, has been featured in Forbes, Inc, The New York Times,  Entrepreneur and MSNBC.  

He's also a contributing author for BigCommerce, Klaviyo, ManyChat, Printful, Privy, CXL, Ecommerce Fuel, GlockApps, Privy, Social Media Examiner, Web Designer Depot, Sumo and other leading business publications.

In addition, he runs a popular ecommerce podcast, My Wife Quit Her Job, which is a top 25 marketing show on all of Apple Podcasts. 

To stay up to date with all of the latest ecommerce trends, Steve runs a 7 figure ecommerce store, BumblebeeLinens.com, with his wife and puts on an annual ecommerce conference called The Sellers Summit.  

Steve carries both a bachelors and a masters degree in electrical engineering from Stanford University. Despite majoring in electrical engineering, he spent a good portion of his graduate education studying entrepreneurship and the mechanics of running small businesses.