If you are looking to source private label products from China, then using a China sourcing agent like Jingsourcing can save you time and money.
A China sourcing agent is an individual or company that specializes in helping you find a supplier for your products. Typically, they reside in China and help you…
Find factories and manufacturers
Negotiate prices and terms
Perform inspections for quality control
Ship your products to your warehouse
Overall, they act as your trusted partner on the ground and cut down on the headaches of working with China wholesale suppliers.
Here is my review of a popular China sourcing agent, Jingsourcing, based on a recent production run for my company Bumblebee Linens.
Get My Free Mini Course On How To Start A Successful Ecommerce Store
Are you interested in creating a strong, defensible brand for your products? If so, I put together a comprehensive package of resources that will help you launch your own online store from complete scratch. Be sure to grab it before you leave!
What Is Jingsourcing?
Jingsourcing is a China sourcing company that helps you find factories with competitive pricing and perform quality control to manufacture your own private label products.
They are based in Yiwu, China and they have many years of experience helping companies find great suppliers. They also consult on freight forwarding, compliance certifications, warehousing, basically everything you need to source products from China.
Here's a short list of the services that Jingsourcing provides.
Product sourcing and manufacturing
Freight forwarding
Compliance and certification consulting
Product inspections
Warehousing in China
Price negotiation
Custom packaging
Product photography
Graphic design
How Much Does Jingsourcing Cost?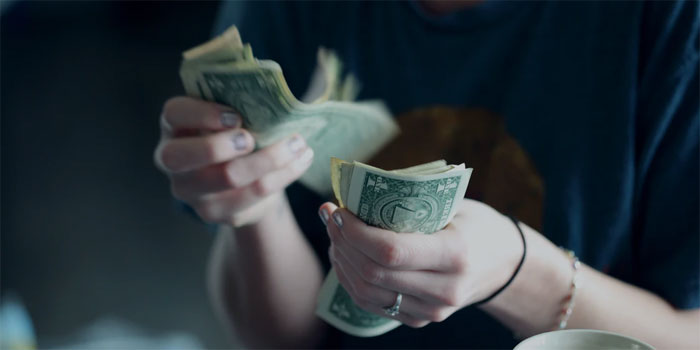 Jingsourcing does not charge any money upfront. Instead, you pay Jingsourcing a percentage of your cost of goods once they find you a manufacturer.
However, there is a small catch.
Jingsourcing does not reveal who your manufacturer is and they act as a go between between you and the factory.
As a result, all orders placed with any factory they find you must be placed through Jingsourcing.
The pricing that is listed on their website is somewhat open ended because your overall costs depend on the service level that you require.
But after an initial sales consultation, your sourcing costs are clearly spelled out for your review.
Here is the pricing table that Jingsourcing charged me for my last production run.
Below $1000 – $100
$1 – $2k – 10%
$2 – $3k – 9%
$3 – $5k – 8.5%
$5 – $7k – 8%
$7 – $10k – 7.5%
$10 – $15k – 7%
$15 – $20k – 6.5%
$20 – $25k – 6%
$25 – $30k – 5.5%
Over $30k – 5%
Overall, what I like about Jingsourcing is that they don't get paid until they find you a manufacturer. As a result, your interests are aligned and there's no risk to using their service.
Why Use Jingsourcing?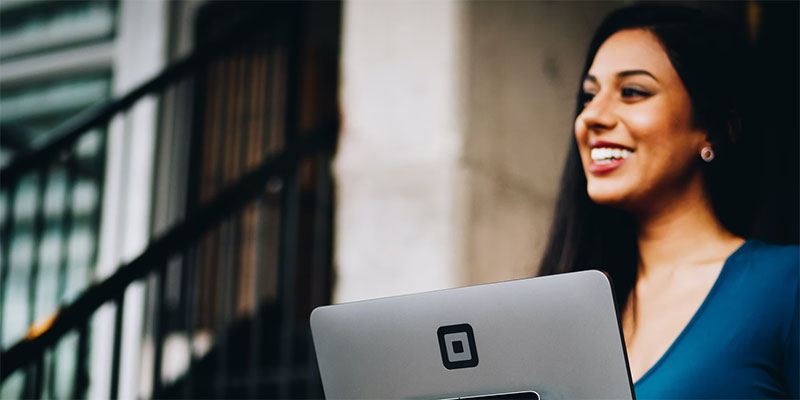 The main reason to use a China sourcing agent like Jingsourcing is to save time and money on your next production run. A China sourcing agent can also help you take an idea for a product and have it built by a factory in China.
This past holiday season, one of our suppliers informed us that there would be an 8 month delay on production and that we would not receive our products until after Christmas.
Meanwhile, we were going to run out of stock within 2 months and we needed a new wholesale supplier fast!
Typically, buying from Alibaba takes at least 1-2 months and attending the Canton Fair was not an option.
As a result, we used Jingsourcing to find us a new factory as quickly as possible.
Our Initial Call With Jingsourcing
We had our first call with Jing himself and I was immediately put at ease by his kind and smiley demeanor. I also spoke with his associate Olina and both spoke very good English.
Meanwhile, I presented a short document outlining exactly what I wanted to buy.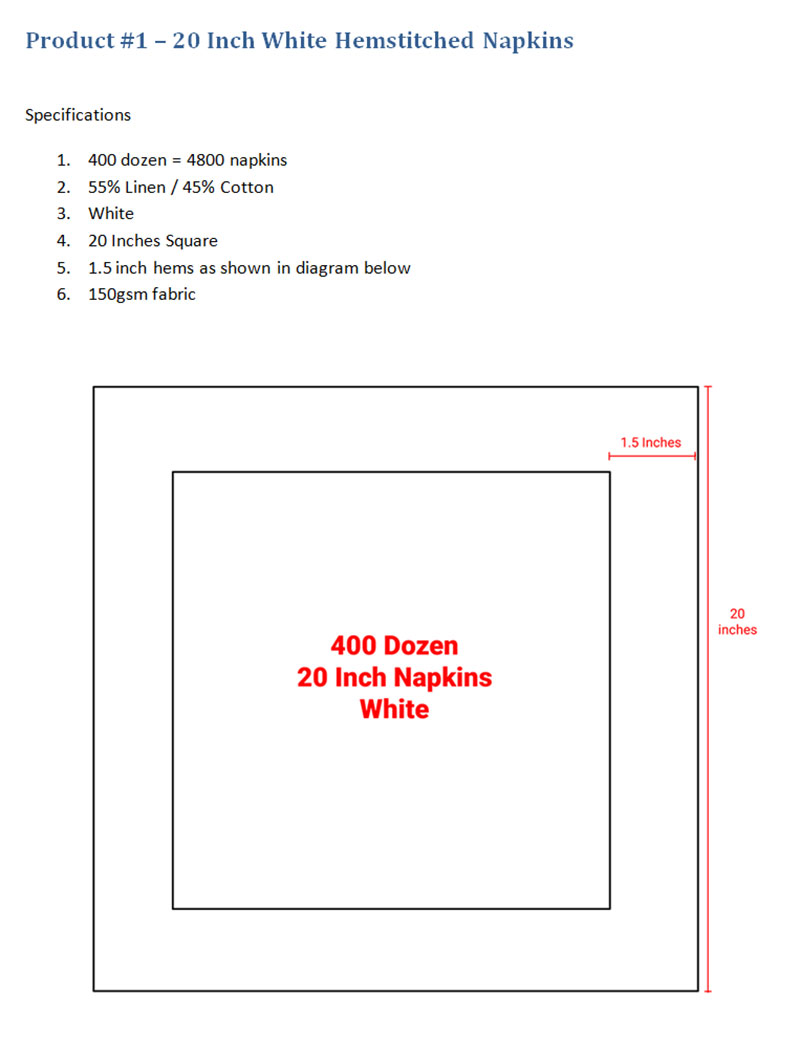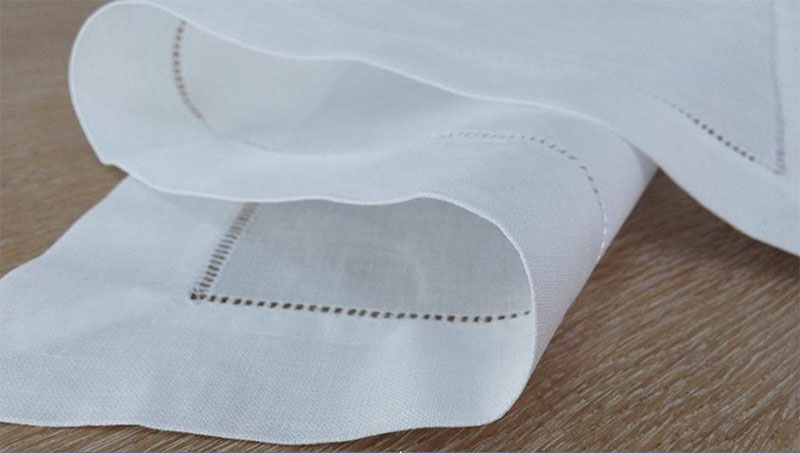 From here, Jingsourcing reached out to 16+ suppliers.
Half of the suppliers did not reply or refused to submit quotes.
Many suppliers could not produce this exact design.
Some suppliers could not meet our time deadline.
Over the course of 3-5 days, we narrowed the field down to 1 supplier who provided us with a quote.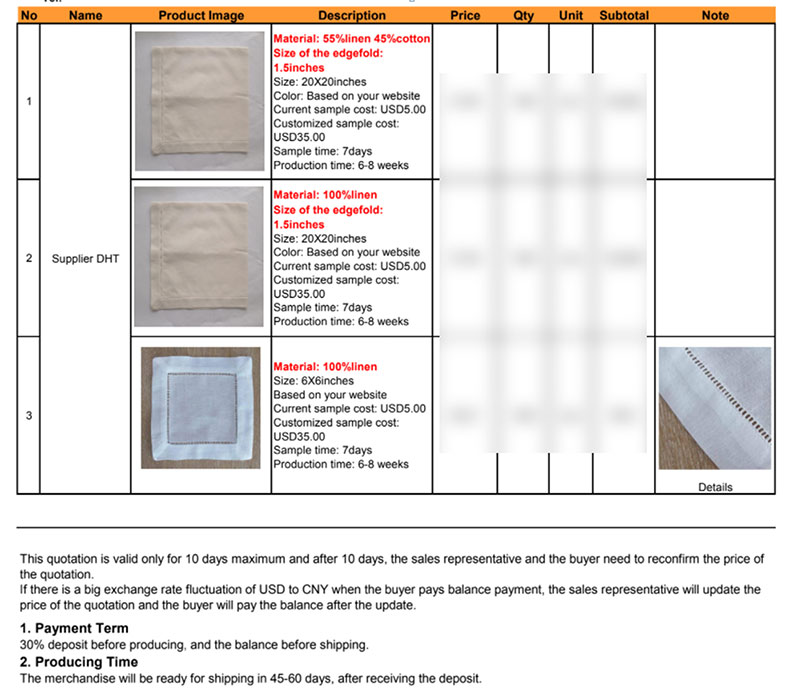 The quote that we received was slightly more expensive than our current supplier but it wasn't egregious. Plus, we were in a pinch for time so we decided to proceed with the next step.
Getting Our First Sample
Before placing any bulk order, you should always have a sample made. Sometimes, producing a sample can be expensive compared to the per unit cost of a bulk order. But you should always spend the money!
Overall, it took roughly 7 business days to receive the sample via FedEx and as expected, we found several problems that needed to be addressed.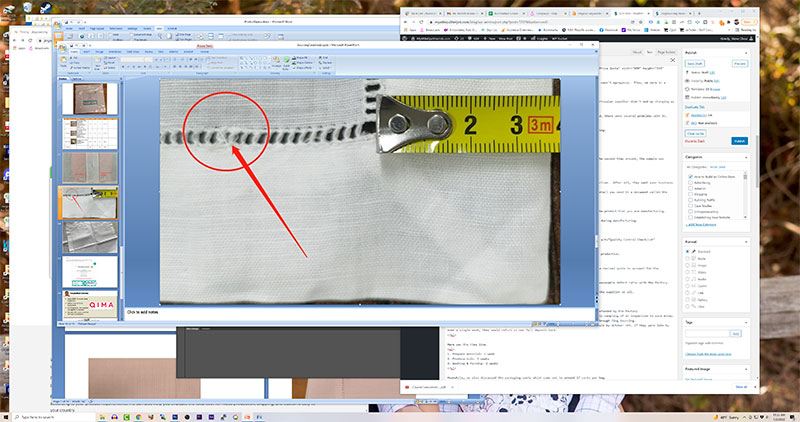 The napkin had deep wrinkles in the fabric that could not be easily pressed away.
The napkin was too thin.
The napkin width was significantly less than 20 inches.
The napkin edges had some defects.
Within 24 hours, we went back to the supplier to address these issues and had another sample made. The second time around, the sample was perfect!
But here's a word of caution.
Normally, the samples produced by a manufacturer are higher quality than the products made during bulk production. After all, they want your business.
Regardless of how good your sample is, you must write down every possible product detail you expect in a "quality control checklist".
For example with our napkins, we specified…
The exact material thickness
The exact shade of white
The acceptable tolerance for size
How we wanted our napkins pressed
Unacceptable imperfections in the stitching
Creating A Quality Control Checklist
A quality control checklist is a document that enumerates the EXACT specifications of the product that you are manufacturing.
Basically, you must write down every last detail for your supplier to ensure consistent production. Anything that you don't specify is open to interpretation.
For example, one time our manufacturer ran out of material mid run and purchased a new roll of fabric that was a different shade of white. But because we didn't specify the exact shade of white, our napkins were produced in different colors.
Here's an excerpt of our doc.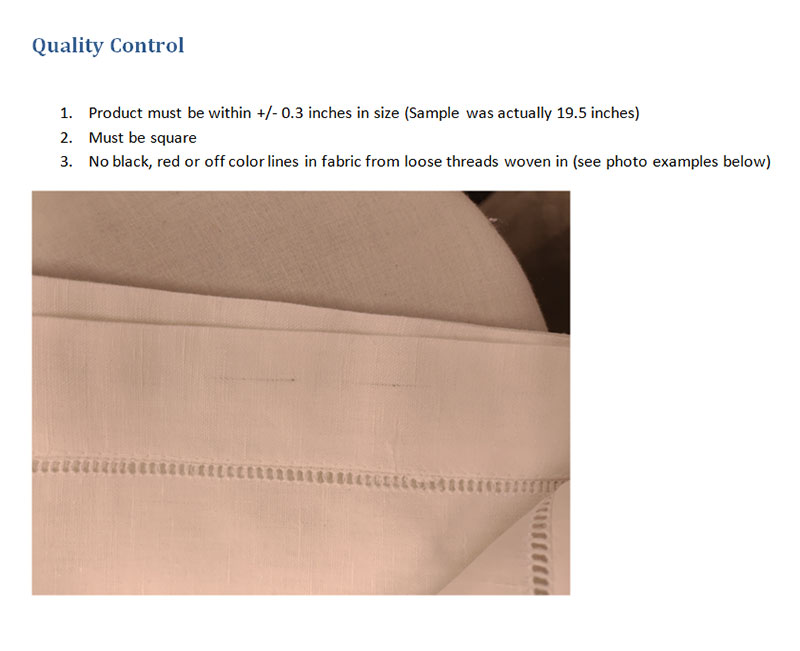 Your quality control checklist should be passed along to your supplier before you enter production.
Negotiating Product Inspections And Quality Control
After we passed our quality control specifications to the factory, they came back with a revised quote to account for the increased thickness of the napkins.
In addition, we arranged for a product inspection with Jingsourcing and negotiated an acceptable defect ratio with the factory.
Editor's Note: All of this correspondence was done through Jingsourcing. I never had to speak to the supplier at all.
Here's what was negotiated.
A defect ratio to not exceed 5% – All product defects that exceed 5% would be refunded by the factory.
Full piece by piece inspection – Normally, we pay Qima for a partial sampling of our products to save money. But because this was our first run with this supplier, we opted for a full piece by piece inspection through Jingsourcing.
8 week turnaround time – For the production time, the supplier promised to finish the bulk by October 5th. If they were late by even a single week, they would refund us our full deposit back.
Here was the approximate time line.
Prepare material: 1 week
Produce bulk: 5 weeks
Washing & Packing: 2 weeks
Meanwhile, we also discussed the packaging costs which came out to around 27 cents per unit.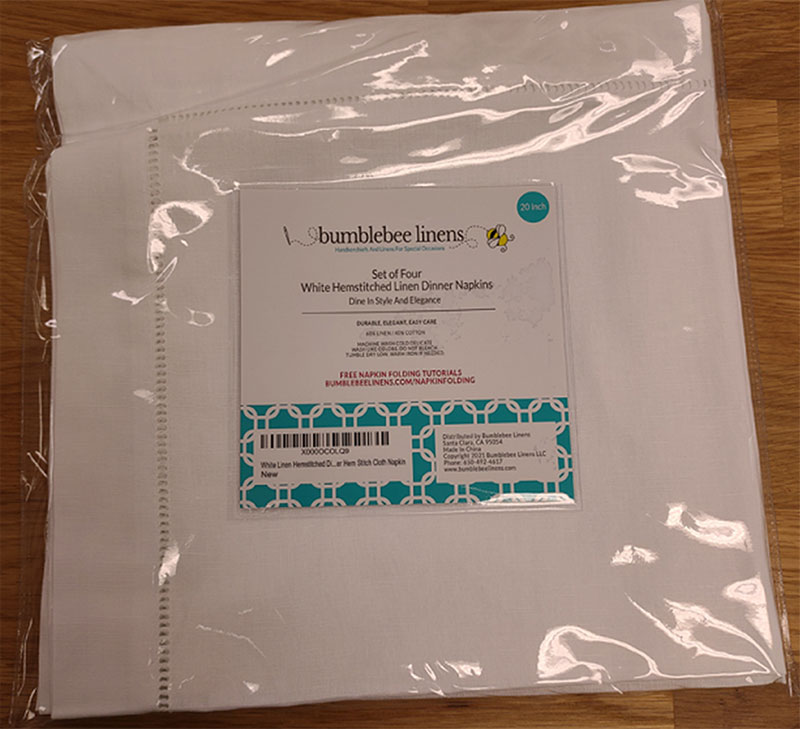 Production Begins
To start production, we paid a 30% deposit. Meanwhile, Jingsourcing inspected the first few pieces off the line to make sure that they were acceptable.
Monitoring your production run in real time is one of the main advantages of having a sourcing agent who resides in China.
Instead of having the supplier FedEx a production sample which would have taken a week, Jingsourcing simply compared the first products off the line to the original sample to save time.
Meanwhile, they kept me informed via WhatsApp during the entire process. Whenever I had a question, they would respond quickly via text.
Production Problems And Fixes
Our factory ended up completing our production run slightly ahead of schedule which was fortunate because we experienced many problems during the inspection process.
For example, there were many new issues with product quality that weren't addressed by my quality control document.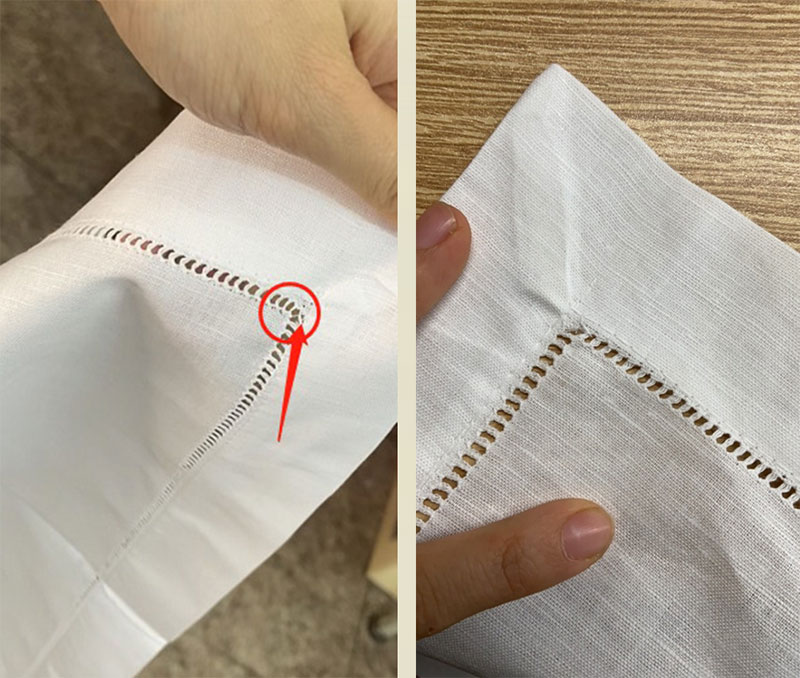 During the piece by piece inspection, Jingsourcing sent me videos of every defect for approval in real time.
Here's a sample video of the inspection process.
Bottom line, I would never have been able to address these issues so quickly without Jingsourcing. Inspection companies are typically not this communicative.
We also had many issues with our packaging. I spent so much time defining our products that I neglected to be as thorough with our bags. As a result, our final packaging came out off center.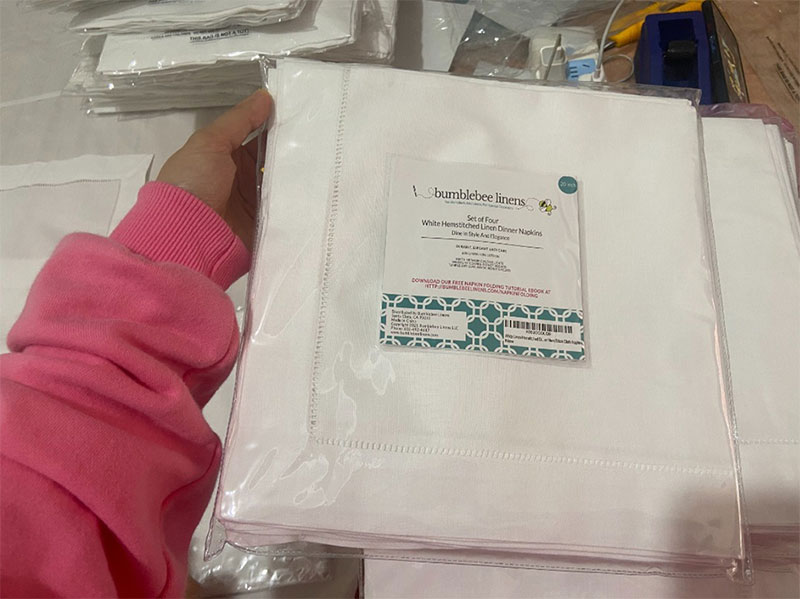 We also had numerous problems with the adhesives that sealed the bag. But overall, Jingsourcing ended up resolving most of these issues for an extra $250, not a big deal.
Shipping Problems
We placed our order during the height of the container shipping crisis. As a result, sea shipping was both slow and expensive.
As a result, we had Jingsourcing arrange for air shipment via FedEx.
The shipping cost via air was $4092 for roughly 25 cartons of 40 lbs each.
This is ridiculously expensive but we were desperate to receive these products in time for the holiday season.
The Final Details
After the final inspection, here was the upshot.
We ordered 7200 pcs total
9.4% or 683 pcs were defective
The supplier refunded us in full for the defective merchandise
Our target shipping date was 10/9 and we ended up receiving our order on 10/26.
Pros And Cons Of Jingsourcing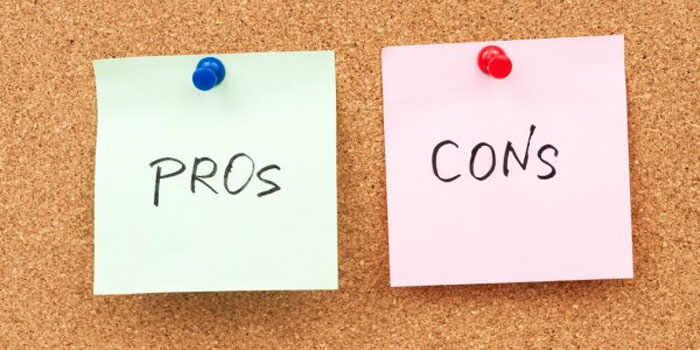 Here are the pros and cons of using a China sourcing agent like Jingsourcing as opposed to finding your own suppliers via Alibaba or going to the Canton Fair.
Jingsourcing Pros
Saves Time – Jingsourcing was able to find me a great supplier in 1 week and send me a sample within 2 weeks. If I had gone the Alibaba route, it would probably have taken me at least 4-6 weeks or longer.
No Language Barrier – Jingsourcing handled all of the communication with my factory. They performed all of the negotiations and helped resolve all production problems on the spot.
Production Was Smooth – No product run is ever smooth. Even though we ran into numerous hiccups, Jingsourcing helped me resolve them on the spot in China.
Excellent Quality Control – Jingsourcing inspected every single piece of my order at 1 super low price. Quality wise, my production run with Jingsourcing was probably the most consistent quality shipment that I've ever received!
Excellent Communication – Whenever I needed an update, Jingsourcing was available immediately through WhatsApp. I was notified of all production problems on the spot without any delays.
Quick And Easy Shipping Logistics – Normally, we use our own freight forwarder but we decided to let Jingsourcing handle everything. Getting products to our warehouse was quick and easy.
Jingsourcing Cons
Extra Costs May Eat Into Your Margins – Jingsourcing adds an extra 5-10% to your costs.
Single Point Of Failure – Because Jingsourcing does not reveal who your factories are, you essentially lose your supplier if you decide to part ways.
Backend Deals – I sincerely believe that there were no backend deals made between Jingsourcing and my suppliers. But in theory, your sourcing agent could favor one factory over another to increase your order size. This is something to be aware of when using any sourcing agent.
Is Jingsourcing Worth It?
For our business, using Jingsourcing was 100% worth it. Without Jingsourcing, there was no way that we could have found a new supplier and received high quality products within 2 months.
Getting samples alone would have taken at least a month and we would have had to weed through dozens of companies to find a quality supplier.
Quality control was also fantastic. Jingsourcing includes basic quality control as part of their fee. But we paid a little extra to get every single piece inspected at one low price.
As a result, the quality of our last shipment was among the highest we've ever received in terms of consistency.
In addition, Jingsourcing handled all of our production snafus extremely well. They asked for my approval for every decision made and by the end, I completely trusted their judgement and experience.
The only downside that I can think of with Jingsourcing is that we are tied to them for all future orders with this factory.
If Jingsourcing were ever to go out of business or change their terms, I would no longer be able to use this supplier.
But price wise, the 5-10% premium that Jingsourcing charges is well worth the cost.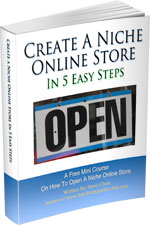 Ready To Get Serious About Starting An Online Business?
If you are really considering starting your own online business, then you have to check out my free mini course on How To Create A Niche Online Store In 5 Easy Steps.
In this 6 day mini course, I reveal the steps that my wife and I took to earn 100 thousand dollars in the span of just a year. Best of all, it's free and you'll receive weekly ecommerce tips and strategies!
Note: This post above may contain affiliate links, which means that I may receive a commission if you make a purchase when clicking a link. Please consult our privacy policy for more information.
Related Posts In How To Find Products To Sell
About Steve Chou

Steve Chou is a highly recognized influencer in the ecommerce space and has taught thousands of students how to effectively sell physical products online over at ProfitableOnlineStore.com. 

His blog, MyWifeQuitHerJob.com, has been featured in Forbes, Inc, The New York Times,  Entrepreneur and MSNBC.  

He's also a contributing author for BigCommerce, Klaviyo, ManyChat, Printful, Privy, CXL, Ecommerce Fuel, GlockApps, Privy, Social Media Examiner, Web Designer Depot, Sumo and other leading business publications.

In addition, he runs a popular ecommerce podcast, My Wife Quit Her Job, which is a top 25 marketing show on all of Apple Podcasts. 

To stay up to date with all of the latest ecommerce trends, Steve runs a 7 figure ecommerce store, BumblebeeLinens.com, with his wife and puts on an annual ecommerce conference called The Sellers Summit.  

Steve carries both a bachelors and a masters degree in electrical engineering from Stanford University. Despite majoring in electrical engineering, he spent a good portion of his graduate education studying entrepreneurship and the mechanics of running small businesses.