Growing up as an Asian American with strict parents, I was expected to get good grades in whatever subject I took. There were no exceptions.
And even though I haven't taken a class in decades, the thought of getting a B still sends chills up my spine.
In fact, I occasionally have nightmares where I'm taking an exam in a classroom full of nerds and I don't know any of the answers. Crazy right?
Now what if I told you that getting good grades was bad for entrepreneurship and that my entire Asian upbringing actually hindered me from starting a successful business?
Ok…calm down crazy tiger parents. I haven't gone off the deep endgr and please don't revoke my Asian membership card.
But I do want you to hear me out.
After starting multiple 6 and 7 figure businesses while raising two kids, I've come to realize that getting good grades and entrepreneurship don't always mix.
Get My Free Mini Course On How To Start A Successful Ecommerce Store
If you are interested in starting an ecommerce business, I put together a comprehensive package of resources that will help you launch your own online store from complete scratch. Be sure to grab it before you leave!
A Personal Story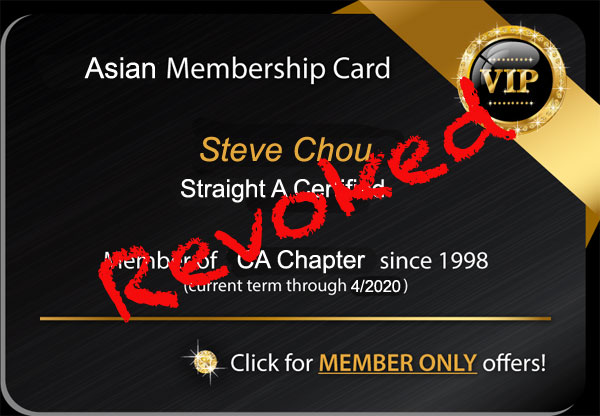 You'll probably find this shocking, but I was a model student in both high school and college. And my parents raised me to believe that getting good grades would take me the distance in life.
Get good grades, get into a great school, get a job and ride your career into the sunset.

-Every Asian Parent
Now for the most part, I still believe these principles hold true.
My grades in high school allowed me to get into Stanford which allowed me to get a great job designing microprocessors where I worked for 17 years before I quit.
In hindsight, I could very easily have stayed at my day job for another 17 years and lived a cushy corporate lifestyle.
Would I have been happy? Probably.
Would I have the freedom that I have today? No way.
In fact, the freedom piece is the missing ingredient from the prototypical Asian success equation. And it's something that I didn't realize until I had my own kids.
Here's the thing.
My parents did a great job of raising my brother and I and supported us no matter what profession we decided to pursue (as long as it was a doctor, lawyer or engineer:))
Editor's Note: My brother and I are typical cookie cutter Asian kids. My brother went to Harvard and Harvard Law and is now a practicing lawyer. I got a BS and MS in electrical engineering from Stanford. We both played piano and a varsity sport in high school. We were on the math team etc…
But growing up, I didn't see them as often as I would have liked. And I was actually closer to my Grandma who took care of me during the day while my parents were at their day jobs.
My Mom worked from 9-7pm M-F and often spent time in the lab on weekends. Likewise, my Dad was gone from 9-6pm M-F and worked a good number of weekends too.
Don't get me wrong. I fully appreciate the opportunities that my parents opened up for me.
But for my kids, I wanted to provide the same level of support that my parents gave me WITHOUT sacrificing quality family time.
Editor's Note: In order to afford my Stanford education while my brother was in Harvard Law School, my Dad came out of retirement and went back to work full time. I did not realize why he took another job until well after I graduated. Thank you Dad. I appreciate it!
Anyway, I told myself that I would never choose money or work at the expense of getting to know my own children.
Entrepreneurship was my solution.
Today my wife and I have the flexibility to be present with our family without worrying about financial constraints. We are not rich but we are not poor either.
My only regret? I wish I started my businesses sooner.
And I honestly believe that being raised as a straight A machine held me back.
Anyway, the purpose of today's post is to reflect on specific examples and experiences where getting good grades had a negative impact on my entrepreneurial spirit.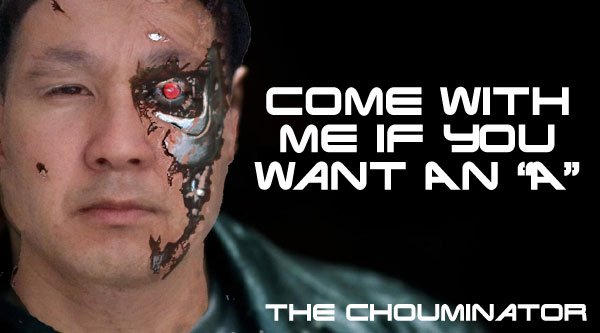 Grades Prevent You From Thinking Outside The Box
Right now, you are probably wondering where I'm going with this post. After all, how can getting an 'A' possibly hinder you in business?
It's not about the grade itself, but the mindset of getting the 'A' that kills you.
First off, the quest for the 'A' grade often requires you to follow directions and complete assignments in a way that the teacher or professor expects.
I once took a software programming class in college where one of the final projects was to design a blackjack game using object oriented principles.
Now this assignment was actually a great exercise and fun to code but there were many problems with the way the project was presented to the students.
Instead of providing high level objectives and letting the students run with it, the teacher gave us pre-written skeleton code which made the assignment essentially brain dead.
All you had to do was fill in the blanks where the guts of the functions were missing.
I wanted to learn how to create this program from the ground up, so I didn't use any of the sample code or frameworks at all.
Essentially, I chose to write the program completely from scratch.
It took me a while, but my blackjack program was excellent if I do say so myself and my finished product was way beyond the scope of the assignment.
When I got my project back, I full on expected to get an 'A'. But instead, I was greeted with an ominous "Please See Me" note.
The professor explained to me that while my program worked just fine and fulfilled the objectives of the project, he couldn't give me a good grade because I didn't use his frameworks and pre-written code.
He called me in to give me another chance, but I had to complete the assignment the same way as everyone else.
What could I do? I didn't want a bad grade so I grudgingly completed the program by just filling in the predesignated functions.
Later on, the teaching assistant commiserated with me and told me that all students had to follow the framework in order to ensure easy and consistent grading.
While I can understand the motive, I still find this policy ridiculous to this day. The professor effectively prevented me from coding the way I wanted to code and restrained my creativity.
Grades Force You To Conform To Someone Else's Style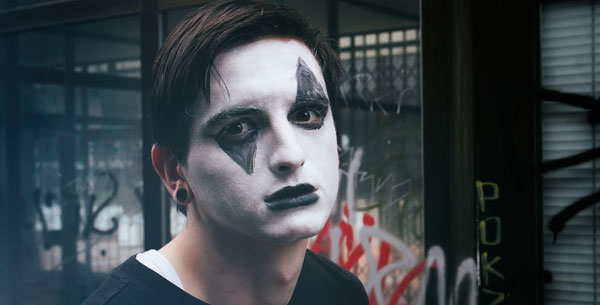 Getting good grades also requires you to conform to your professor's way of thinking. This is especially true for classes that are fuzzy and require you to write papers as part of your final grade.
I took an art history class my freshman year in college where the final grade was based on two essay exams that were taken in the middle and the end of the term.
I took a keen interest in this class and for my first midterm exam, I decided to write an essay that captured my own interpretations of the art. I wrote a pretty good essay that compared and contrasted my views to that of the professor.
While I mostly agreed with the professor's points, I also provided arguments that contradicted him as well. This resulted in a B-.
Fearing a bad grade, I decided to not make the same mistake on the final.
For the final essay, I wrote a canned paper that essentially regurgitated the lectures. I used similar terminology that the professor used in describing the paintings.
I used verbiage like "resilient suppleness" and "textured reasoning", both phrases that would normally never come out of my mouth.
I got an 'A' on the final and for the class, but what did I learn? I learned that I had imitate someone else to do well.
Grades Teach You To Plug And Chug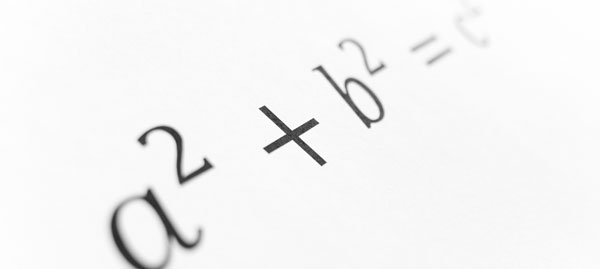 Sometimes getting an 'A' requires no brain power at all. This is especially true for classes such as math where various formulas are used to obtain an answer.
Because many classes don't emphasize the applications, getting an 'A' often entails plugging a bunch of numbers into a formula.
Sure the teacher derives the formula for you, but unless you have context for what the equations are used for, you often end up plugging and chugging to get the answer.
Now why would your use your brain when you can simply use a canned method to obtain the answer?
How many of you actually remember Calculus or Differential Equations from college? How many of you actually know when and how to use it?
Solving problems based on formulas is problematic because it trains you to see the world in terms of right and wrong answers. It makes you less likely to take action unless you have all of the information.
Grades Force You To Compete Rather Than Collaborate
I remember being shocked when I discovered that my college classes were all graded on a curve. For my freshman physics class, my professor outright announced to the class that only 10% of us were going to get an 'A'.
What did this do to my mentality?
Immediately, it put me into competition mode. I didn't try and help anyone out with their problem sets nor did I collaborate with anyone on the assignments.
As far as I was concerned, it was every man for himself and I carried this frame of mind into business for the longest time.
Grades And Entrepreneurship
When I look back at my high school and college career, I fully understand the need to assign grades to students.
But the skills required to get straight A's in school are not conducive to success in less structured environments like the business world where there is no set path.
Now I'm not an expert in education.
But what I can say is that thinking outside the box, non-conformity and collaboration are the pillars of entrepreneurship.
There is no magic formula for success. And in order to succeed, you have to stand out from the pack and make up your own rules.
Here's the irony of my life…
I spent 16 years following a rigid set of guidelines, trying to please everyone and fit in with my peers when the complete opposite is what made me successful in business.
When I graduated from college, grades were the only thing that I was good at. I was great at following rules and not making them which made me second guess myself a lot.
Am I doing this the right way? How are other people doing it? Am I even qualified to do this?
For example when I first started writing for MyWifeQuitHerJob.com, I tried to blend in with other blogs in my niche. I avoided controversy at all costs and I mimicked other popular authors.
I was afraid of upsetting anyone with my writing and I copied other people because I was searching for rules to follow and role models to imitate.
It took me several years, but I eventually learned to trust my own voice, worry less about rejection, and that's when my blog started really taking off.
Anyway, here's my dilemma with my own kids.
On one hand, I want my kids to get good grades in order to develop a great work ethic. But on the other hand, I don't want them turning into mindless grade grubbing robots that can't think outside of the box.
I also don't want them to fear rejection like I did for many years and it's a delicate balance that I'm still trying to figure out. What are your thoughts?
photo credit: Arman Dz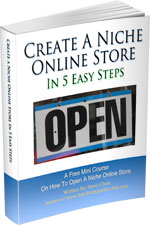 Ready To Get Serious About Starting An Online Business?
If you are really considering starting your own online business, then you have to check out my free mini course on How To Create A Niche Online Store In 5 Easy Steps.
In this 6 day mini course, I reveal the steps that my wife and I took to earn 100 thousand dollars in the span of just a year. Best of all, it's free and you'll receive weekly ecommerce tips and strategies!
Note: This post above may contain affiliate links, which means that I may receive a commission if you make a purchase when clicking a link. Please consult our privacy policy for more information.
Related Posts In Making Money
About Steve Chou

Steve Chou is a highly recognized influencer in the ecommerce space and has taught thousands of students how to effectively sell physical products online over at ProfitableOnlineStore.com. 

His blog, MyWifeQuitHerJob.com, has been featured in Forbes, Inc, The New York Times,  Entrepreneur and MSNBC.  

He's also a contributing author for BigCommerce, Klaviyo, ManyChat, Printful, Privy, CXL, Ecommerce Fuel, GlockApps, Privy, Social Media Examiner, Web Designer Depot, Sumo and other leading business publications.

In addition, he runs a popular ecommerce podcast, My Wife Quit Her Job, which is a top 25 marketing show on all of Apple Podcasts. 

To stay up to date with all of the latest ecommerce trends, Steve runs a 7 figure ecommerce store, BumblebeeLinens.com, with his wife and puts on an annual ecommerce conference called The Sellers Summit.  

Steve carries both a bachelors and a masters degree in electrical engineering from Stanford University. Despite majoring in electrical engineering, he spent a good portion of his graduate education studying entrepreneurship and the mechanics of running small businesses.