Everyone knows that starting and running a small business is glamorous. In the past few weeks alone, I've read at least a half a dozen stories ranging from "How I made $1027.53 in a single day!" to "How you can work 4 hours a day and be rich as a small business owner!".
Clearly, these guys are living the good life. What's funny is that these business owners never mention how glamorous their lifestyle really is. They don't mention the power, the freedom and the luxury that comes along with owning a small business.
On second thought, it's probably because they don't want to make their readers jealous.
Fortunately, I don't care if I make you envious. I'm going to tell you about all of the "bling bling" that I experience on a day to day basis. For all of you who are new to the blog, my wife and I run an online wedding linens store. Here's a sneak peek into our glamorous way of life.
I Answer To No One
One thing I love about owning a business is that I don't answer to nor do I take any sort of crap from anyone. I don't have to be nice or put up with any sort of abuse. Here's a perfect example with a customer call I had the other day.
Customer:You sent me my order incorrectly. I ordered 20 inch napkins not 18 inch.
Me: We apologize for that. I will send you another set of 20 inch napkins ASAP
Customer: I need these napkins by tomorrow.
Me: I apologize sir, but in order to get them to you next day, we would need to ship them express mail. The cost of shipping would exceed the value of the napkins themselves.
Customer: So what don't you understand about the situation? I need the napkins tomorrow. You screwed up, now make it right!
Me:…
Customer: Hello? In case I'm not being clear, send my napkins express mail. I don't care how much it costs and I'm not paying another dime. Just remember, you people are the ones who messed up, not me. This is a very important dinner party.
Me: Yes sir. We'll do that right away sir.
*click*
As you can see, I handled that situation like a rebel. If I get a call like that again, I'll be sure to tell them off as harshly as I did with this customer. Man, I just love having the power to do and say whatever I want! I feel the power surging through my veins.
I Work Whenever I Feel Like It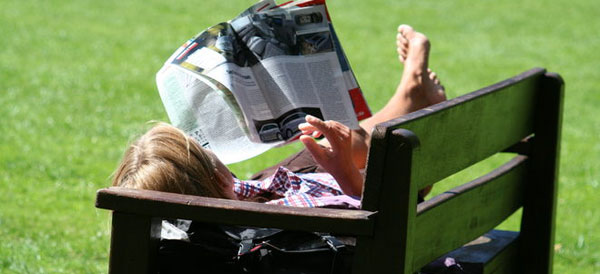 There's nothing like being able to set your own hours and being in complete control of your own schedule. I work how long I want and when I want. Here's a great example.
This customer called us at 7:30am on a Saturday morning. Normally, I wouldn't have answered the call, but I just happened to be working that day (on my own volition of course).
Customer: Today is my sister's wedding day. I received the wedding handkerchief that I ordered for her. It's beautiful by the way. The only problem is that her name is misspelled. Her name is Karin and not Karen.
Me: Yikes! We're sorry about that. Seeing as the wedding is today, I don't think we have any time to do anything about it. We'd be happy to give you a full refund.
Customer: That's what I wanted to ask you. The wedding is actually located 5-10 minutes away from your store. Would it be possible to get another one to us?
Me: You mean drive it over?
Customer: Or I could come and pick it up.
Me: …
Customer: We would really like to have these hankies as part of the photos.
Me: What time do you need them by?
Customer: Pictures start at 10:30.
Me: Ok I'll be there. Send me the address and I'll have someone drop them off.
Our embroiderist was not available so I had to sew the handkerchiefs myself and make the delivery on a Saturday morning. See what I mean? I just love dictating my schedule.
I Delegate All Of The Menial Tasks To Others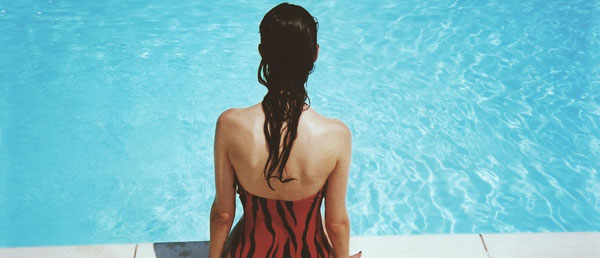 Man, my back is killing me today. Why? It's because I spent all day partying. Yep, a big shipment of linens arrived and there was no one else around to help so I had to party with the linens all by myself.
Weighing in at 1000 pounds, this wasn't our largest shipment but I had to unwrap and categorize each individual piece and put them on the appropriate shelf.
We received a lot of new products as well. You should have seen the paparazzi (my wife and I). They were all over the place, taking product photos, editing them in photoshop and then uploading them prominently to our online store website.
It was crazy! Total mayhem I tell you!
There were linens sprawled all over the place and the office was trashed by the end of the day. The linens and I sure know how to have a good time. As the big boss, it's a good thing that I can delegate all of the crappy tasks to others so I can concentrate on leisure and recreation.
I Can Sit Back And Watch The Money Roll In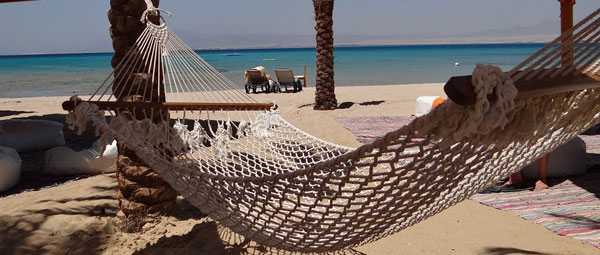 Once your business reaches a certain point, you can just click on the autopilot and watch the money roll in. Now's the time to purchase that large, comfy office chair, sit back and relax.
Me: What do you mean you can't locate 2 tons worth of linens?????
Customs Agent: We apologize but we don't have a record of your shipment anywhere.
Me: Those linens are worth 25,000 dollars. I'm absolutely positive they arrived today. I received a phone call from Mrs. Wu indicating that they were at the dock.
Customs Agent: We'll look again, but we've haven't seen any shipment that large.
**Click**
I took this call at my day job and I was stressed out as hell because we absolutely needed that shipment in order to fulfill a large order for one of our biggest customers.
25k might not sound like a lot to some businesses, but for us, it was a good chunk of change. Unfortunately, I couldn't do anything about it. All I could do was sit back and wait for the call.
**3 hours pass**
Customs Agent: Sir, we finally located your shipment.
Me: Thank God!!! Thank you so much for looking for them!!! Now if you don't mind, I need to go home and change my underwear.
Customs Agent: Haha, you're very welcome. We apologize for the confusion.
Don't let other business owners deceive you. Running a small business is all about sitting back on your throne and watching your bank account grow.
Too Much Glam?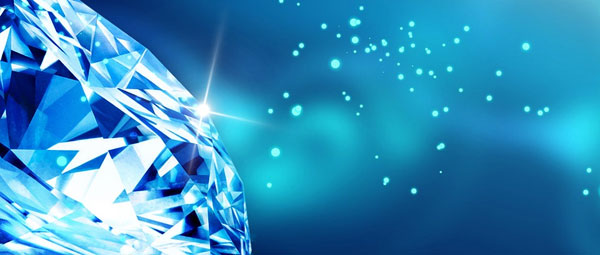 So can you cope with all of the glam? The late nights of partying and mental and physical abuse can be a bit much for anyone to handle.
Next time you hear glorified tales or outrageous stories about someone making ridiculous amounts of cash in a short period of time with a small business, be sure to take these things with a grain of salt.
Making money and running a small business takes a lot of energy and requires a tremendous amount of time. There are many perks but there are disadvantages as well.
Despite the downsides, I wouldn't give up our small business for anything. The glam can be tiresome at times, but my wife and I get to spend more time with each other and with our little daughter. Running a small business might be too much for some people, but it's definitely the right fit for us.
Editors Note: I wrote this post back in November 17, 2008 during a time when I was getting frustrated with all of the get rich quick schemes and money making articles I was reading online.
Anyway I love maintaining an online diary because I can take a step back in time and remember how I was feeling during the heat of the grind. Hope you enjoyed the read.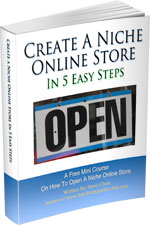 Ready To Get Serious About Starting An Online Business?
If you are really considering starting your own online business, then you have to check out my free mini course on How To Create A Niche Online Store In 5 Easy Steps.
In this 6 day mini course, I reveal the steps that my wife and I took to earn 100 thousand dollars in the span of just a year. Best of all, it's free and you'll receive weekly ecommerce tips and strategies!
Note: This post above may contain affiliate links, which means that I may receive a commission if you make a purchase when clicking a link. Please consult our privacy policy for more information.
Related Posts In Making Money
About Steve Chou

Steve Chou is a highly recognized influencer in the ecommerce space and has taught thousands of students how to effectively sell physical products online over at ProfitableOnlineStore.com. 

His blog, MyWifeQuitHerJob.com, has been featured in Forbes, Inc, The New York Times,  Entrepreneur and MSNBC.  

He's also a contributing author for BigCommerce, Klaviyo, ManyChat, Printful, Privy, CXL, Ecommerce Fuel, GlockApps, Privy, Social Media Examiner, Web Designer Depot, Sumo and other leading business publications.

In addition, he runs a popular ecommerce podcast, My Wife Quit Her Job, which is a top 25 marketing show on all of Apple Podcasts. 

To stay up to date with all of the latest ecommerce trends, Steve runs a 7 figure ecommerce store, BumblebeeLinens.com, with his wife and puts on an annual ecommerce conference called The Sellers Summit.  

Steve carries both a bachelors and a masters degree in electrical engineering from Stanford University. Despite majoring in electrical engineering, he spent a good portion of his graduate education studying entrepreneurship and the mechanics of running small businesses.