I've been writing for MyWifeQuitHerJob.com for several years now and I just realized that during this entire time I've never ever introduced my wife.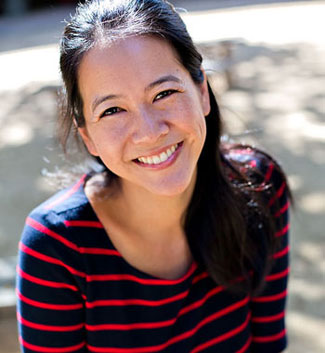 First off, her name is Jennifer and for all of you who are new to my blog, my wife and I are business partners as well as husband and wife.
Every major decision that is made about any of our businesses always goes through the both of us because we are a team.
I never could have gotten to this point without her so I'm ecstatic to finally introduce her to my audience!
My wife is a little bit shy but I finally convinced her to whip up a short list of 25 things that you don't know about her so you can get to know her a little better.
Also in case you missed it, here's my 25 Random Things You Don't Know About Me
Enjoy!
25 Random Facts You Don't Know About Jennifer Of MyWifeQuitHerJob.com
I dream quite frequently and the players in my dream are mostly from high school. What's odd about my dreams is I don't really keep in touch with many of them.

I also often dream about my absolutely fantastic and handsome husband. Then I wake up and my dream has come true! <--(BTW, I did not write this last part!!!! Steve wrote this last bit in case you were wondering.).

Despite living by the beach for most of my life, the first time I swam in the ocean was when I was on vacation in Hawaii after college.
I'm not a good swimmer though I took swim lessons as a child. I almost drowned in Hawaii twice.

Editor's Note: My wife almost drowned me in Hawaii too when she jumped on me in the ocean and used me as a floatation device.

I used to tilt my head. Most people thought I was trying to be cutesy but it was really because I had a weak eye muscle. This caused me to be dizzy and my eye would wander when my head was straight. Had eye surgery to correct the eye after college and my head has been straight ever since.
Our online business, Bumblebee Linens, was named after me. Steve used to call me "bumblebee" after laser eye surgery because I had to wear these gigantic goggles for a week that resembled bug eyes.
When I was growing up, I thought it would be cool to become a lawyer. But I was afraid to deal with criminals so I decided I would become a divorce lawyer. Now I sell linens to brides and hope they never divorce.
In elementary school, there was a huge storm and while walking to school with an umbrella, the wind started to blow me down the hill and my sister had to catch me by the legs so that I wouldn't blow away.
I hiked up an active volcano in Russia in high school.
I'm a total lightweight in terms of drinking and actually got tipsy on wine fumes while taking a winery tour in Napa.
I once threw up in my boss' brand new car after drinking a Fuzzy Navel in college. This is one of the reasons I don't drink today.
I hate taking all types of medicine and vitamins. So I buy my medicine and vitamins in the children's aisle. Gotta love gummy vitamins.
I love watching television. In fact before we got a DVR, I used to plot out on an Excel spreadsheet the fall tv schedule so that I could make sure that I didn't miss any shows I wanted to watch.
Though I'm an extremely private person, I applied to be on the television shows The Mole and The Apprentice. Unfortunately, I never got called back.
I never eat the last bite of a sandwich. The last bite just doesn't taste very good.
I love reading books, especially thrillers and romance novels. On vacation, I'm known to read 1-3 books a day. I use my husband's Amazon account and now Amazon thinks he's into romantic comedies, vampires and werewolves (Think Twilight series). Just read 50 Shades Of Grey. I wonder what Amazon thinks of him now?
I didn't read my first romance novel until college and I only did because I was at home sick with a cold and had nothing else to read.
When I'm not sure I like a book, I tend to skip to the end of the book so that I can read the ending. If the ending is good, then I'll continue reading the book. If it's bad, I stop.
I'm always on the hunt for good chili cheese fries but I can't seem to find a place that serves it better than this place that went out of business when I was in high school.
I didn't really eat red meat until I met my husband and am now a huge steak eater.
I've been known to have 3 helpings of steak at House of Prime Rib.
I worked in a sushi bar restaurant in college. Prior to this job, the only sushi I ate was California rolls. I now love sushi.
Despite being in finance for almost 10 years, I can't do mental math.
Much to my hubby's delight, I'm neither a fancy shoe nor a handbag person.
I hate when people say they are shorties at 5'4″. I would kill to be that height.
Two different doctors have told me that I would have been 4 inches taller if I stood up straighter as a child. I'm going to make darn sure my children don't slouch.

Ready To Get Serious About Starting An Online Business?

If you are really considering starting your own online business, then you have to check out my free mini course on How To Create A Niche Online Store In 5 Easy Steps.

In this 6 day mini course, I reveal the steps that my wife and I took to earn 100 thousand dollars in the span of just a year. Best of all, it's free and you'll receive weekly ecommerce tips and strategies!

Note: This post above may contain affiliate links, which means that I may receive a commission if you make a purchase when clicking a link. Please consult our privacy policy for more information.

Related Posts In
About Steve Chou

Steve Chou is a highly recognized influencer in the ecommerce space and has taught thousands of students how to effectively sell physical products online over at ProfitableOnlineStore.com. 

His blog, MyWifeQuitHerJob.com, has been featured in Forbes, Inc, The New York Times,  Entrepreneur and MSNBC.  

He's also a contributing author for BigCommerce, Klaviyo, ManyChat, Printful, Privy, CXL, Ecommerce Fuel, GlockApps, Privy, Social Media Examiner, Web Designer Depot, Sumo and other leading business publications.

In addition, he runs a popular ecommerce podcast, My Wife Quit Her Job, which is a top 25 marketing show on all of Apple Podcasts. 

To stay up to date with all of the latest ecommerce trends, Steve runs a 7 figure ecommerce store, BumblebeeLinens.com, with his wife and puts on an annual ecommerce conference called The Sellers Summit.  

Steve carries both a bachelors and a masters degree in electrical engineering from Stanford University. Despite majoring in electrical engineering, he spent a good portion of his graduate education studying entrepreneurship and the mechanics of running small businesses.