If you are on Facebook, you've probably seen a viral message being passed around in regards to posting 25 random facts about yourself.

Instead of pretending that I find this practice stupid and childish, I think it's a great way to get to know some of your friends and acquaintances.

Even though I always write my articles from experience, I find that I reveal very little about my actual personality on this blog. Here's a chance to get to know me a little bit better.
Editor's Note: If you are interested in learning how to start your own business, click here to take my FREE 6 day mini course on ecommerce.
Get My Free Mini Course On How To Start A Successful Ecommerce Store
If you are interested in starting an ecommerce business, I put together a comprehensive package of resources that will help you launch your own online store from complete scratch. Be sure to grab it before you leave!
25 Random Facts You Don't Know About Me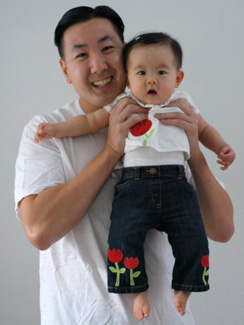 When I was in elementary school, I had this one buck tooth which grew practically 90 degrees sideways out of my mouth. As a joke, my friends used to give me tin cans to open with my teeth. Thank goodness for braces
In 6th grade, I was a member of honors chorus which was a singing group composed of about 30 kids. I thought I could sing pretty well until the conductor told me to just mouth the words and pretend like I was singing.
I am a black belt in Tae Kwon Do but my wife and my little daughter routinely kick my ass.
I was on the debate team for 4 years in high school but I still can't win an argument against my wife.
When I was little, I never used to play with my toys. Instead, I used to keep them in mint condition in the box thinking that they'd be worth something someday. When I found out that my Optimus Prime was worth 1000 dollars on Ebay, I immediately contacted my parents for my old transformers only to find out that they gave them away to their friend's little boy to play with. Unfortunately, the little monster ruined all my toys rendering them worthless.
In junior high school, I won first place in the Chinese school speech contest. My dad wrote my entire speech and I had no idea what I was saying up on the podium.

Turns out that I won because my dad wrote my speech about embarrassing and stupid things I did as a youth. I was basically making fun of myself during the entire speech. What's ironic was that I thought my speech was about a historic Chinese leader so I was puzzled as to why the crowd was laughing the entire time.
During my first black friday sale, my buddies and I woke up at 5 am and plotted the most efficient path through Fry's Electronics so we could get all of the items we wanted to purchase.
I started studying for the SATs in 4th grade yet I still didn't do as well as I would have liked.
I rarely read for pleasure. On vacations, I always take along a textbook or a technical document. During my last vacation, I learned how to program php and mySQL.
When I was 4, I lied and told my parents that I was an expert swimmer. One day, we all went to the swimming pool and they wanted to see me swim. Not wanting to admit to the lie, I jumped in the pool and had to be rescued by the life guard.
My wife told me upfront before we got married that she was going to quit her job as soon as she became pregnant with our first child. As a result, a very profitable side business was born during the 9 months she was pregnant and an entrepreneurship blog soon followed.
I hate losing and am ultra competitive in most things I do. If I lose, I will train and train until I can win.
I used to sell candy and wheel and deal video games for extra money in junior high.
In elementary school, lunch cost 80 cents. Most parents gave their kids a dollar bill for lunch which left most kids with 20 cents at the end of the day. 20 cents couldn't buy much so I sold paper ninja stars for 20 cents a piece. It wasn't much money, but it did accumulate over time. What was clever was that I collected the thrown ninja stars off of the ground and resold them again the following day.
My mom is technologically illiterate. One day, I decided to play a joke on her and unplugged her monitor. When she came to me screaming, I told her that the blank screen meant that she lost everything on her computer. She wasn't amused.
When it comes to women, I have extremely high standards. That is why I chose to marry my wife.
When I proposed to my wife, I created a hard bound book that documented the story of how we got together. It contained many of our email exchanges and a written narrative of our story from my point of view. I designed the book to serve as a ring holder as well, so when I read the story to her along the beach, the last page flipped to her engagement ring.
I'm a really nosey and curious person at heart so I often ask personal questions to people that I barely know. More often than not, they answer them.
On the flip side, I rarely reveal personal details about myself in a conversation unless explicitly asked.
I don't particularly enjoy writing yet I write 3 times a week for this blog. In fact, English was one of my weaker subjects in school
I've exercised or lifted weights at least once a week for the last 15 years (excluding holidays)
I knew I wanted to go to Stanford and become an electrical engineer since elementary school
I eat super fast. Whenever I go out to eat with friends, I have to slow down otherwise I'll finish my meal in just a few minutes
My brother accidently cracked my head open with a baseball bat when I was 4 years old. That's one of the reasons why I don't play baseball.
When I find a song I like, I'll listen to it on repeat until I get sick of it. Then I'll sing the lyrics to my wife until she goes nuts. Now that I have a daughter, I've gained a new listener. Perhaps she'll appreciate my singing more than my wife does.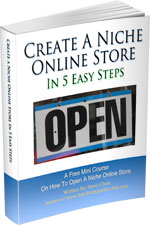 Ready To Get Serious About Starting An Online Business?
If you are really considering starting your own online business, then you have to check out my free mini course on How To Create A Niche Online Store In 5 Easy Steps.
In this 6 day mini course, I reveal the steps that my wife and I took to earn 100 thousand dollars in the span of just a year. Best of all, it's free and you'll receive weekly ecommerce tips and strategies!
Note: This post above may contain affiliate links, which means that I may receive a commission if you make a purchase when clicking a link. Please consult our privacy policy for more information.
Related Posts In Our Story
About Steve Chou

Steve Chou is a highly recognized influencer in the ecommerce space and has taught thousands of students how to effectively sell physical products online over at ProfitableOnlineStore.com. 

His blog, MyWifeQuitHerJob.com, has been featured in Forbes, Inc, The New York Times,  Entrepreneur and MSNBC.  

He's also a contributing author for BigCommerce, Klaviyo, ManyChat, Printful, Privy, CXL, Ecommerce Fuel, GlockApps, Privy, Social Media Examiner, Web Designer Depot, Sumo and other leading business publications.

In addition, he runs a popular ecommerce podcast, My Wife Quit Her Job, which is a top 25 marketing show on all of Apple Podcasts. 

To stay up to date with all of the latest ecommerce trends, Steve runs a 7 figure ecommerce store, BumblebeeLinens.com, with his wife and puts on an annual ecommerce conference called The Sellers Summit.  

Steve carries both a bachelors and a masters degree in electrical engineering from Stanford University. Despite majoring in electrical engineering, he spent a good portion of his graduate education studying entrepreneurship and the mechanics of running small businesses.