One of the biggest advantages of running an online business is that it's inexpensive to start. For as little as $5 per month, you can launch a business that can potentially make you 7 figures and beyond.
Now as far as online business models go, most people gravitate towards starting a blog, an Amazon affiliate store (niche affiliate site) or an online store and I've been reasonably successful with all 3.
For example last year, my blog made over a million dollars from advertising, affiliate marketing and digital product sales.
My ecommerce store also had a record year and we've grown in the double and triple digits for the past 9 years.
So today, I decided to do a thorough comparison of blogging, affiliate marketing and ecommerce to help you understand the advantages and disadvantages of each business model.
As with all things in life, there is no single, superior solution that meets everyone's needs.
The key is to understand the pros and the cons of each option and choose the business model that best suits your personality and goals.
Get My Free Mini Course On How To Start A Successful Ecommerce Store
If you are interested in starting an ecommerce business, I put together a comprehensive package of resources that will help you launch your own online store from complete scratch. Be sure to grab it before you leave!
Evaluation Criteria
As I mentioned above, I'm going to compare blogging for profit vs running an online store vs creating a niche affiliate site. And these 3 models will be evaluated based on the following criteria.
Revenue Velocity – How long after launch do you expect to make significant money?
Barriers To Entry – How hard is it for someone to copy your business?
Portability – Do you want to be able to run your business from anywhere?
Scalability – Do you want the business to scale easily once it grows?
Sustainability – What is the long term viability of your business?
Business Model #1: Starting A Blog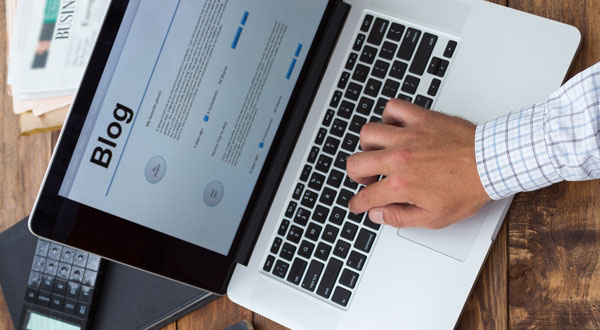 Most people are attracted to blogging because it's really easy to do and requires very little upfront cost.
In fact, you can start a blog for as little as $4.95 a month.
Revenue Velocity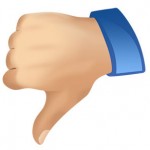 The biggest problem with blogging is that making money and attracting an audience is extremely difficult and takes a tremendous amount of unpaid time and effort.
In fact whenever someone asks me what I think of blogging, I call it a slog.
In terms of revenue velocity, blogging is by far the worst method of making money in the short term.
And when it comes down to it, you only have a few options when it comes to monetization, selling advertising, becoming an affiliate marketer or starting a paid membership site.
Note: I don't classify selling your own products on your blog as "blogging" because by selling a product you are essentially creating an online store.
Based on experience, MyWifeQuitHerJob.com didn't start making any money at all until well over 8 months had passed.
And during those first 8 months, I was working my tail off writing articles 3-4 times a week to make at most a few hundred dollars per month!
In fact, I don't believe that I broke 5 figures in revenue until after 3 years had passed! 3 years!!!
Of course, I'm much more competent now than I was during those first 3 years but let's take a quick look at some revenue per visitor comparisons to illustrate my point.
For my online store, my revenue per visitor is on the order of dollars.
However for MyWifeQuitHerJob.com, my revenue per visitor from advertising and affiliate revenue (not counting my online store course) is on the order of cents.
In other words, my store makes over an order of magnitude more money per customer than my blog.
Satisfaction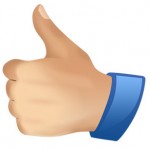 However despite the difference in revenue, I get much more satisfaction from running MyWifeQuitHerJob.com. There's something very fulfilling about being able to write an article and have thousands of people read it and for some people, this is more valuable than money.
In addition, I never would have been able to launch my Create A Profitable Online Store Course had it not been for my blog and the audience that I built up over the years.
I've also developed many valuable friendships and met many new colleagues through blogging that have been priceless.
Portability And Scalability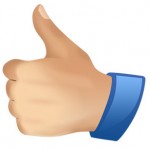 The big advantage of blogging is that it is extremely portable and scalable. You can write articles from anywhere in the world and you will probably never need to hire additional staff as your audience grows.
However, the main problem with blogging is that it will take you a long time to make any significant money.
And the harsh reality is that most people quit before the money starts rolling in because it takes tremendous patience and willpower to succeed.
Sustainability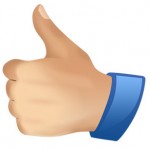 The biggest advantage of blogging is the sustainability factor. By putting yourself out there and writing from experience, you are doing 2 things.
One, you are building an audience of loyal fans.
And two, you are establishing yourself as an authority within your niche.
People who follow you will be highly receptive to what you have to sell. For example if I were to ever launch another ecommerce related product, a single email to my list would generate instant sales.
If I want to become a professional speaker, I could easily do so based on the authority that I've established.
Overall, blogging opens intangible doors that benefit you in the long run but aren't readily quantifiable in terms of short term dollars.
Business Model #2: Starting An Amazon Affiliate Store Or Niche Affiliate Site

Another popular online business model is niche affiliate marketing through Amazon or other affiliate software/services. By creating a website for the sole purpose of ranking for a specific keyword term, you can refer customers to a related business and get a small cut of the sale.
Niche affiliate marketing is attractive because it costs very little to start and requires very little upkeep and maintenance once traffic has been established.
Similar to blogging, all you need is a WordPress website.
Revenue Velocity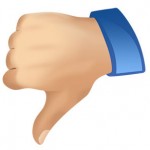 A niche affiliate site carries a lot of the same disadvantages as blogging when it comes to revenue velocity.
In other words, you have to work your tail off for a very long time before you can amass enough traffic to make any money at all.
And in most cases, niche affiliate sites rely solely on the search engines for their referral traffic.
As you are probably aware, Google is continuously updating their search algorithms and many niche affiliate sites have been torn apart over the years because they no longer rank in search.
Unlike an online store or an authority blog with an established audience and customer base, niche affiliate sites by comparison are extremely fragile.
In fact without search traffic, niche affiliate sites tend to wither away and die.
The other disadvantage of a niche affiliate site is that you will never establish your own customer base. Once a referral is made, that's it.
If that customer wants to make a purchase again, do you think that they'll go through your niche site again? No way! Referred customers usually go directly to the affiliate vendor for repeat purchases.
Barriers To Entry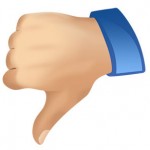 Niche affiliate sites also have a really low barrier to entry. In fact, most marketers keep their niche affiliate sites a secret so that no one else can copy them.
Running a successful niche site is all about picking the right keywords so that you can rank in the search engines.
Because it is so quick, easy and inexpensive to put up a website thanks to WordPress, there's really nothing stopping anyone from taking your keywords and copying your website idea.
Portability And Scalability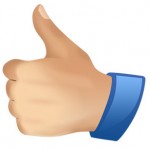 The one thing that a niche affiliate site has going for it is portability and scalability. In most cases, niche affiliate sites can be a set it and forget it endeavor.
And they are so easy to throw up and maintain that many affiliate marketers put up a bunch of sites to "diversify" their portfolio.
By constantly putting up new niche affiliate sites to replace those that have fallen, affiliate marketers can mitigate their risk by not putting all of their eggs in one basket.
And the best part is that niche affiliate sites can be run from anywhere. There's no inventory or customer service involved whatsoever!
Sustainability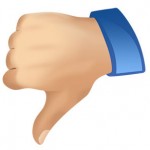 The main problem with affiliate marketing is that you are always at the whim of the companies you promote. For example Amazon recently slashed their affiliate payouts which negatively affected thousands of bloggers overnight.
Back when I depended on affiliate marketing for the majority of my revenue, I lost 6 figures per year rather abruptly when 2 of my main affiliates decided that they didn't need an affiliate program any longer.
The problem with affiliate marketing is that companies need affiliates early on to gain traction for their businesses. But they need you much less once their business matures.
For the 2 affiliates I lost, I put in a lot of sweat and tears to rank posts in Google specifically to promote these companies and now they don't make any money at all.
If you couple this with the fact that a single Google algorithm change can wipe you out makes niche affiliate marketing the least sustainable model of the bunch.
Business Model #3: Starting An Online Store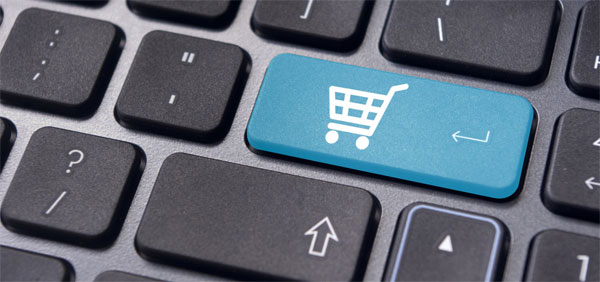 Starting an online store that sells either physical or virtual goods is by far the fastest way to make money online and it can be inexpensive too depending on the business model.
In fact, I put together a monster post that compares 8 different ecommerce business models that you should definitely check out.
But here's the bare minimum investment you need to begin if you want to start your own ecommerce website.
Or you can signup for a fully hosted shopping cart like Shopify or Big Commerce that will do most of the heavy lifting for you at a cost.
If you want to sell on Amazon, you can get started for just the cost of inventory.
Revenue Velocity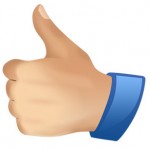 There are several reasons why an online store will make you more money than a blog or a niche affiliate site.
For one thing, you are selling your own goods which means that you will make the most profit per sale. As a result, you need far less conversions in order to make an acceptable level of profit.
The other advantage is that since your profit margins are so much higher, you can actually buy your traffic through PPC services like Adwords, Facebook and other forms of advertising.
This means that you can completely bypass the initial slow period of your website and start making money right away.
With blogging and niche affiliate sites, you can't make enough money per sale in order to make these advertising mediums worth the cost.
The extremely high revenue velocity of an online store was what attracted my wife and I to go the ecommerce route over all of the other business models.
As a result, we were able to make over $100,000 in profit after only a year of being in business.
Unlike the other online business models, the sole purpose of an online store is to carry goods that are ready to sell for an immediate profit. Therefore, an online store is probably the quickest way to make money online.
Barriers To Entry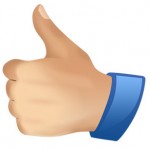 Opening an online store also carries other advantages as well. Because you have to secure vendors in order to source your goods, the barriers to entry are much higher than any of the other business models.
If someone were to try and copy your online store idea, not only would they have to copy your website but they would also have to find the vendors you are using to source your products.
Portability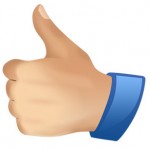 If you choose to go the dropshipping route or the Amazon FBA route, an online store can be extremely portable as well.
Because you are only taking orders and not fulfilling them yourself, it doesn't matter whether you are running your business from home or in a foreign country.
As long as there's an internet connection, you can work on your business from anywhere.
Likewise, the lack of order fulfillment on your part makes a dropshipping business or an Amazon business extremely scalable as well.
As the number of orders increase, you don't necessarily need more manpower. While you may need more staff members for customer support, you will never need to worry about warehousing your products.
The best part is that starting an online store carries sales momentum. If someone makes a purchase from your online store, a good portion of your customer base will become repeat customers (doesn't apply to selling on Amazon) and tell their friends about your business as well.
As a result, over time your business will grow organically as word of mouth spreads about your shop.
Scalability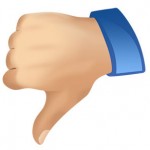 The one big disadvantage of running an online store is that you will always have to provide customer service.
Unlike affiliate marketing where you are simply referring a sale, an online store must stand by the products that it sells.
As a result, you have to deal with customers who are unsatisfied with their purchases. Depending on the nature of your products and the expectations, this may or may not be a lot of work.
If you carry inventory with your shop, the capital requirements are also much greater with an online store than the other business models.
With our wedding linens shop, we have to spend hundreds of thousands of dollars on inventory every year to fuel our growth.
Sustainability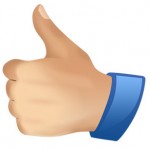 If you control your sales channel and sell your own branded products, running an online store is one of the most sustainable business models out there.
Similar to blogging, you are establishing a brand and building a following for your business. Fans of your ecommerce store will buy from you over and over again and you have full control over your customer list.
In addition because it requires more effort and capital to sell your own products, it is less likely that people will invest the time and money to copy you.
Quick Summary
If you are still having problems deciding which online business model to pursue, you should take into account your current mindset.
Online Store Mindset – I want to make money right away
Niche Affiliate Site Mindset – I want my business to be hands off and make money completely passively
Blogging Mindset – I want to be well known and create an audience. Money is less of a concern in the short term.
Hope this article helps you in your decision. Ultimately, there's no reason not to try all three!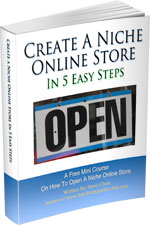 Ready To Get Serious About Starting An Online Business?
If you are really considering starting your own online business, then you have to check out my free mini course on How To Create A Niche Online Store In 5 Easy Steps.
In this 6 day mini course, I reveal the steps that my wife and I took to earn 100 thousand dollars in the span of just a year. Best of all, it's free and you'll receive weekly ecommerce tips and strategies!
Note: This post above may contain affiliate links, which means that I may receive a commission if you make a purchase when clicking a link. Please consult our privacy policy for more information.
Related Posts In Making Money
About Steve Chou

Steve Chou is a highly recognized influencer in the ecommerce space and has taught thousands of students how to effectively sell physical products online over at ProfitableOnlineStore.com. 

His blog, MyWifeQuitHerJob.com, has been featured in Forbes, Inc, The New York Times,  Entrepreneur and MSNBC.  

He's also a contributing author for BigCommerce, Klaviyo, ManyChat, Printful, Privy, CXL, Ecommerce Fuel, GlockApps, Privy, Social Media Examiner, Web Designer Depot, Sumo and other leading business publications.

In addition, he runs a popular ecommerce podcast, My Wife Quit Her Job, which is a top 25 marketing show on all of Apple Podcasts. 

To stay up to date with all of the latest ecommerce trends, Steve runs a 7 figure ecommerce store, BumblebeeLinens.com, with his wife and puts on an annual ecommerce conference called The Sellers Summit.  

Steve carries both a bachelors and a masters degree in electrical engineering from Stanford University. Despite majoring in electrical engineering, he spent a good portion of his graduate education studying entrepreneurship and the mechanics of running small businesses.