Most of you probably don't know this, but I've always dreamed of giving a keynote speech at a conference. In fact, it's been on my bucket list for quite some time.
But here's the thing.
While I've been asked to give speeches at conferences before, no one has ever approached me to give a keynote ever. Not a single person! And a Chinese guy can only handle so much neglect!!!
Anyway I got tired of waiting around for someone to ask so I decided to launch my very own conference instead:)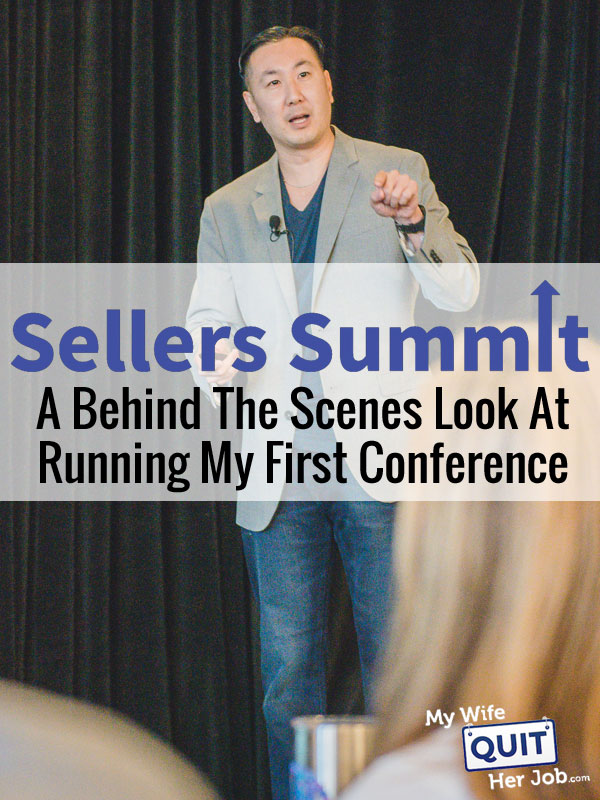 Bucket list item crossed off!!!
The first ever Sellers Summit was held on May 19-21, 2016 and I'm proud to say that it was a resounding success. (Rumor has it that the keynote speaker was amazing and great looking too:))
Now I attend maybe 5 or 6 conferences every year but I've never really appreciated the risks, the hard work and the hardships involved in running an event until I tried it myself.
In today's post, I'm going to talk about everything I had to go through to put on the Sellers Summit and the little details that most people never think about when going to events.
It's definitely not for the feint of heart.
Get My Free Mini Course On How To Start A Successful Ecommerce Store
If you are interested in starting an ecommerce business, I put together a comprehensive package of resources that will help you launch your own online store from complete scratch. Be sure to grab it before you leave!
Finding The Right Partner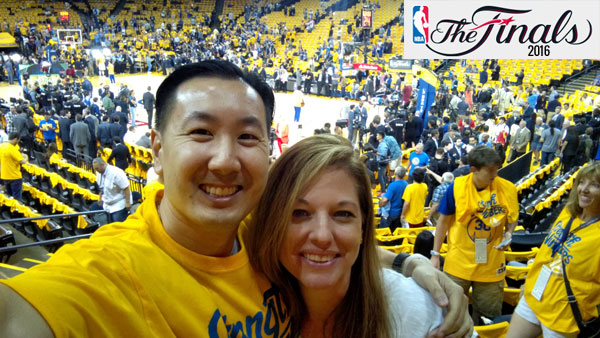 I know myself pretty well and one thing I really suck at is event planning. When my wife and I were planning our wedding, she gave me very simple tasks which I somehow managed to screw up.
How was I supposed to know that she doesn't eat eggs? You told me she was vegetarian! Wait…What? She's a vegan?…Isn't that the same thing?
So my first order of action was to find a suitable partner to help me with the event. My wife was out of the running because she didn't have the bandwidth, the patience or the desire to work with me on another business:)
And Toni Anderson came around at just the right time. I was helping her with her ecommerce business and she happened to have 7 years of experience running conferences.
In fact, she was the one who kept pushing me to launch my own conference even though I had major reservations.
Here's the thing.
I've always wanted to put on my own event but the numbers never worked out.
For one thing, conferences are not big money makers and when you factor in the work involved to run the thing, it simply does not make financial sense.
Second of all, you have to put down a 5 figure bet on the venue way ahead of time which is a huge risk for something that may not even work.
But ultimately, I decided that the opportunity to meet all of my readers, students and podcast listeners in person was worth the risk. And I had Toni to make sure that I didn't screw things up.
My Goals For The Sellers Summit

I always follow a strict set of rules whenever I launch a business. After all…
There's no point in launching a new business venture unless you can tackle a problem in a completely different way.
There's no point in launching a new business unless you can differentiate yourself from the competition.
There's no point in launching a new business unless you have a unique value proposition.
Because I've been to so many conferences, I pretty much knew exactly how I wanted my event to be run.
Here were some of my main goals for the Sellers Summit.
I Focused On The Learning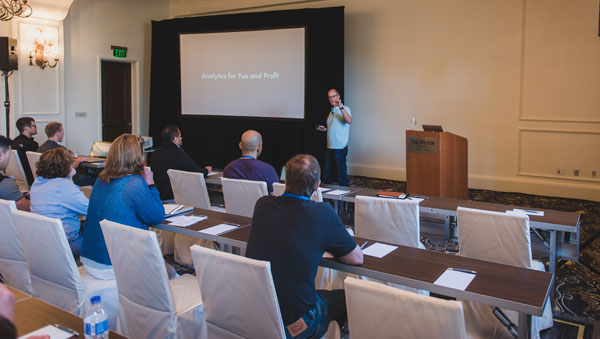 A large number of conferences that I've been to in the past have tended to be heavy on the inspiration and light on the learning.
Now getting inspired to take action at a conference is all fine and good. But that inspiration wears off quickly once the event has ended which often leaves you with nothing of substance.
So with my conference, I wanted every single session to offer practical and actionable advice that could be implemented immediately.
No fluff allowed!
In fact, I told all of the speakers to go light on the backstory and focus most of their talks on ACTUAL detailed business strategies that they were using with their own businesses.
As a result, I'm proud to say that every single session was so chock full of practical knowledge that everyone left with a list of action items that led to real dollars being made.
For example, here's what Ryan Gormady had to say about my Google Shopping session

Here's an email I received from Kyle B upon getting home from the conference.
Hey Steve!

I have been busy! I got a customer testimonial put up on our site (complications – though I'm using the same header tag and class, the font size is different between the header I added and the header above, I also tried adding a picture next to it, but couldn't get it to orient itself in a way that made it look right, it kept pushing the text down, looked very amateur.

I'm working on the facebook retargeting ads, got the pixel set up and integrated, finally finished that last night. Still have to figure out the product feed and how to set up the dynamic retargeting on the facebook side of it.

I set up SumoMe, and got that working. Only collected one email so far, but I'm sure it will pick up when I start driving traffic.

A friend of mine, who is more proficient with photoshop than I am, is going to create a banner image to place at/above the header for our UVP's. Should be done in a week or so – then I have to figure out how to place it up there and make it responsive.

I really value the time you took to put this event together and especially the time you took (on your birthday – no less) to speak with me 1 on 1. I hope that one day I am able to add value to your business in the same way you have to ours. If I were you, I would want to see people taking action on what they have learned during their time at the summit, and I hope I'm making you proud in that respect 🙂
I Focused On The Networking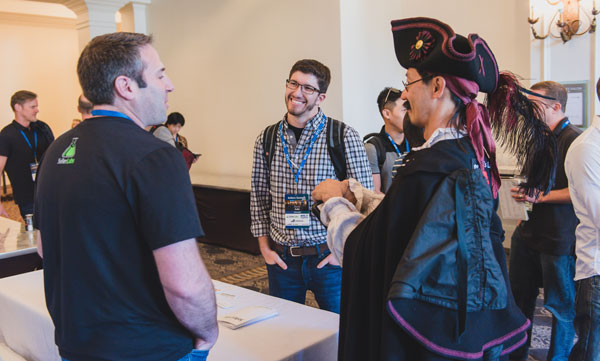 One of my pet peeves with a lot of events is that they are simply too large. When an event has a million people in attendance, I often end up just hanging out with those who I know and not actively trying to meet new people.
Also when an event is large, the sessions are usually much more spread out which makes it far less likely for you to see the same people over and over again.
With my conference, I purposely kept it small (~100 people) to foster more networking.
In addition, Toni added some nice touches to encourage more people to get to know each other.
For example…
All Sessions Were Held In Close Proximity – One of the reasons we chose our hotel was because they offered us a private section of the building that was reserved specifically for us.

As a result, every attendee was in the same part of the building for the entire conference which forced everyone to see the same people over and over again.

All Lunches Were Catered – Networking always takes a huge hit when people have to go off on their own to eat lunch. So we purposely catered in lunch every single day so people were forced to eat with each other.
We Had Open Bar Every Night – Some of my best conversations and friendships have been fostered at the bar after hours. And what's great about a little alcohol is it tends to loosen you up. In fact, I've learned a lot of secret useful business tips while slightly inebriated:)
We Had A Private Facebook Group – We also offered a private Facebook group where attendees could chat with each other before, during and after the event. While this was somewhat unintentional, a lot of conference attendees started becoming friends well before the event which made people feel more comfortable with each other once they met in person.
I Found The Right Speakers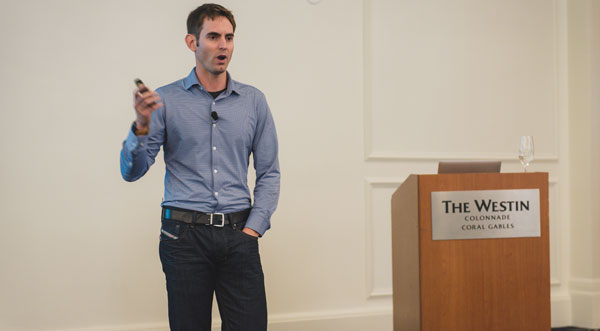 Because I wanted the Sellers Summit to focus on learning, I purposely selected speakers who were specialists within their respective niches.
For example, I had Spencer Haws, the founder of Long Tail Pro, talk about search engine optimization.
I had Greg Mercer of Jungle Scout talk about product research on Amazon
I had Andrew Youderian of Ecommerce Fuel talk about dropshipping.
I had Scott Voelker of The Amazing Seller talk about launching successful products on Amazon.
For a full list, head over to the Sellers Summit web page
Instead of having one person cover a wide breadth of topics in their sessions, I had them dig deep and focus an entire talk on a single topic and cover it in depth.
What's awesome is that almost all of the speakers stuck around for the entire conference and attended all of the social events.
As a result, attendees had access to the best ecommerce experts in the industry throughout the day.
I Found The Right Sponsors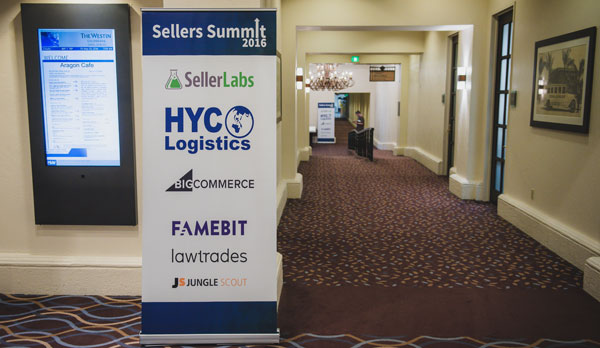 Originally, I wasn't 100% sure that I wanted to have any sponsors for the event. After all, 1 bad sponsor can alter the tone of the conference.
As a result, I only worked with companies that I trusted and had an existing relationship with.
Here's the thing about getting sponsorships…
When your event only has 100 attendees, you are not going to be very attractive to a potential sponsor based on attendance alone. In fact, I was getting denied left and right until I completely changed my strategy.
Instead of focusing on the number of attendees, I steered the conversation towards ROI.
Instead of talking about raw conversions, I focused the conversation on lifetime value of a prospect and did some back of the envelope calculations to determine how many signups would be required for a sponsor to come out ahead.
Then I presented the data to each company along with actual data and my strategy for achieving that number.
Fortunately, I have a blog with a large audience and a podcast with a large listenership so I was able to leverage those audiences to help attract sponsors.
Long story short, when your event has so few attendees, you have to get creative.
Anyway, I just want to thank the following companies for taking a chance on my first conference!
The Little Details…
As with everything in life, the success or failure of an event often comes down to the little details.
One thing that always happens to me at conferences is that I always lose the frickin schedule! So to fix this problem, I made sure that the conference schedule was printed on the back of every name tag. Problem solved!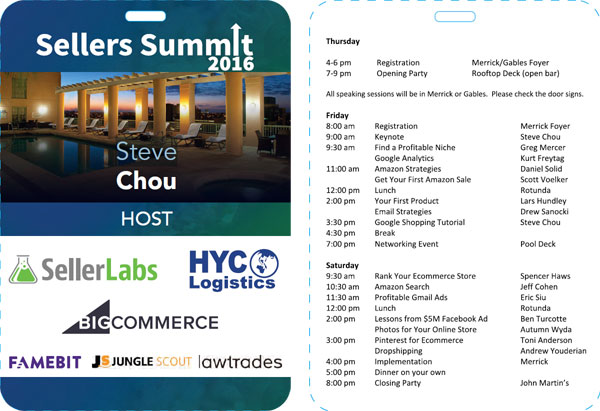 My other requirement was to have every single session recorded for the attendees. Many conferences do not do this because it is EXPENSIVE!
In fact, when Toni gave me the A/V quote for the recordings, I almost jumped out of my seat. But because every session was so full of content, I knew that everyone would want to watch every session over and over again.
Special Treatment For VIPS

I also wanted to offer a very special experience for the VIP attendees. As a result, all VIPs received a 30 minute 1 on 1 consult along with their ticket and we specifically surveyed and paired each attendee with an appropriate mentor.
For example, if an attendee was having problems with SEO, then we had them speak with Spencer Haws.
If an attendee was having problems finding a product to sell, they got to chat with Greg Mercer.
If an attendee needed Amazon help, they got to chat with Scott Voelker.
As a result, all of the VIP ticket holders received a very personalized experience and had special access to all of the speakers in attendance.
Overall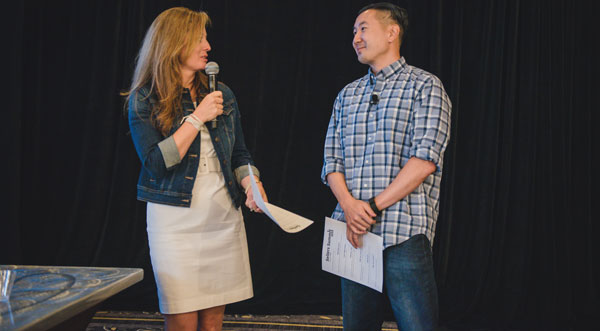 Overall, the event was a huge success and I wanted to apologize if some of you wanted to attend but were unable to get a ticket.
Even though we launched at the worst possible time on Black Friday, we sold out all of our tickets many months before the event which forced us to turn away a lot of people.
Anyway, if you are interested in coming next year, go to SellersSummit.com and sign up for the waitlist.
Running the Sellers Summit for the first time was an incredibly rewarding experience for me and I hope to see you all next year!
PS. I wanted to give a special thanks to William Chang of William Chang Photography for providing us with awesome photos of the event!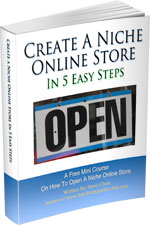 Ready To Get Serious About Starting An Online Business?
If you are really considering starting your own online business, then you have to check out my free mini course on How To Create A Niche Online Store In 5 Easy Steps.
In this 6 day mini course, I reveal the steps that my wife and I took to earn 100 thousand dollars in the span of just a year. Best of all, it's free and you'll receive weekly ecommerce tips and strategies!
Note: This post above may contain affiliate links, which means that I may receive a commission if you make a purchase when clicking a link. Please consult our privacy policy for more information.
Related Posts In Our Story
About Steve Chou

Steve Chou is a highly recognized influencer in the ecommerce space and has taught thousands of students how to effectively sell physical products online over at ProfitableOnlineStore.com. 

His blog, MyWifeQuitHerJob.com, has been featured in Forbes, Inc, The New York Times,  Entrepreneur and MSNBC.  

He's also a contributing author for BigCommerce, Klaviyo, ManyChat, Printful, Privy, CXL, Ecommerce Fuel, GlockApps, Privy, Social Media Examiner, Web Designer Depot, Sumo and other leading business publications.

In addition, he runs a popular ecommerce podcast, My Wife Quit Her Job, which is a top 25 marketing show on all of Apple Podcasts. 

To stay up to date with all of the latest ecommerce trends, Steve runs a 7 figure ecommerce store, BumblebeeLinens.com, with his wife and puts on an annual ecommerce conference called The Sellers Summit.  

Steve carries both a bachelors and a masters degree in electrical engineering from Stanford University. Despite majoring in electrical engineering, he spent a good portion of his graduate education studying entrepreneurship and the mechanics of running small businesses.