These last few weeks haven't exactly been the smoothest in small business land for my wife and I. For starters, our business computer died a horrible death which caused all sorts of mayhem.
Ironically, I wasn't that upset about the computer itself. After all, we bought it a good 4 years ago for a few hundred bucks off of Craigslist and it had served us well.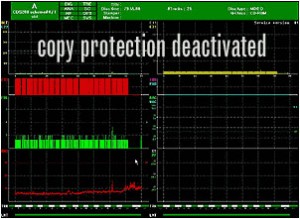 The big pain was in reinstalling all of the software that was on the old computer. Now with regular programs like Windows and Microsoft Office, reinstalling the software is not that big of a deal because I keep all of my original install CDs.
Most programs don't require you to jump through hoops during installation. But our business relies on several "sewing" programs that are sold by companies who are terrified of piracy.
So I get it. These sewing programs that we use can cost upwards of a thousand dollars and these companies want to protect their investment. While I can understand the fear of other people copying their software, they've taken copy protection to a whole other level of pain.
The median age of people who sew and embroider are older ladies in their mid 50's. I doubt that they'd be tech savvy enough to pirate software. But that's beside the point. These sewing software companies are punishing honest people who are actually paying customers.
Getting Punished For Being Honest
Here's just a sampling of what I had to go through in order to install one piece of software that we use everyday for our business.
Without this software, we can not sell personalized items in our store. So get this. Even though I completely reinstalled the program using my original and authentic installation disk, the software would not run because I needed to reactivate it!
With programs like Microsoft Windows, reactivation can be done completely online. However, this company required me to contact them directly to get a new activation code.
Not only was this a major hassle but I also had to wait until Monday morning before I could contact support which meant that the weekend's orders could not be processed.
So finally Monday rolls around, I get a hold of support and they inform me that my software was registered using a different address, email address and phone number than before and that they couldn't reactivate my software unless I used the original information. But the kicker was that they also couldn't tell me what info I had used in the past.
After arguing with the sales rep for about 20 minutes, she finally relented and gave me a new activation code. But the damage was already done. This ordeal wasted several days of my valuable time and caused numerous delays with our order fulfillment.
The worst part? I paid good money for this software, so why was I getting punished and hassled just because someone else decided to copy it illegally?
More Ridiculous Copy Protection Shenanigans
Getting a new computer also meant that I was forced to upgrade my operating system to Windows 7 from Windows XP. And it just so happens that one of my software CDs only has the XP version which won't run on Windows 7.
So I contact support and they provide me with a download link to the Windows 7 version of the program. Cool! Everything is all good until I try and run the software.
The program requires the CD to be in the actual CD drive in order to run!!! Since I didn't have the Windows 7 version of the CD, I had to contact support and have them send me another one. Another week lost and once again I was getting punished for paying for my software!
More Chaos And A Lesson Learned
In the midst of all the chaos, we also had to deal with one very annoying customer issue. The other day we received a surprise return in our mailbox.
But it was not just any ordinary return. This particular lady had the gall to ask for a refund for goods that she had already used. Actually, the word "used" is a mild way of putting it. To be specific, she purchased a set of napkins and returned them to us completely filthy and then demanded a refund.
When we told her that we didn't accept returns that are not in resell-able condition (not to mention nasty used napkins), she claimed that the napkins were this dirty when she received them. Yeah right…
Your return policy says 100% Satisfaction Guaranteed. I'm not satisfied.
Since it wasn't worth having her throw a fit and getting all upset over 35 bucks, we begrudgingly gave her a refund.
The funny thing though is that this one isolated incident made my wife and I completely reevaluate our return policy. Currently, we offer a 30 day money back guarantee but this lady pissed us off so much that we seriously considered making all sales final. No returns period.
But once we calmed down, we thought about our ordeal with the sewing software companies and realized that we were probably feeling exactly how they felt whenever someone copied their software. And here we were considering some drastic anti-return measures to prevent future customers from cheating us out of money.
After a while, we realized that canceling our return policy just because of this one crazy lady was ridiculous. But man was it tempting.
As a business owner and a human being, it's really easy to overreact especially when you feel completely ripped off and taken advantage of. But it's important not to lose sight of the big picture and focus on your main customer base, the customers that you care about.
Is your business making important decisions based on a few vocal customers? Are you making your business worse for the majority of customers because of a few bad seeds that are abusing the system?
Now I don't want to discount the importance of protecting your business profits, but I just hate it when a small group of people spoil things for the rest of us. Let's try to not to let that happen with our small businesses shall we?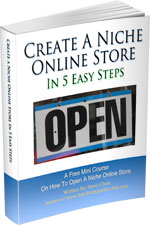 Ready To Get Serious About Starting An Online Business?
If you are really considering starting your own online business, then you have to check out my free mini course on How To Create A Niche Online Store In 5 Easy Steps.
In this 6 day mini course, I reveal the steps that my wife and I took to earn 100 thousand dollars in the span of just a year. Best of all, it's absolutely free!
Note: This post above may contain affiliate links, which means that I may receive a commission if you make a purchase when clicking a link. Please consult our privacy policy for more information.
Similar Posts
Have you read these?