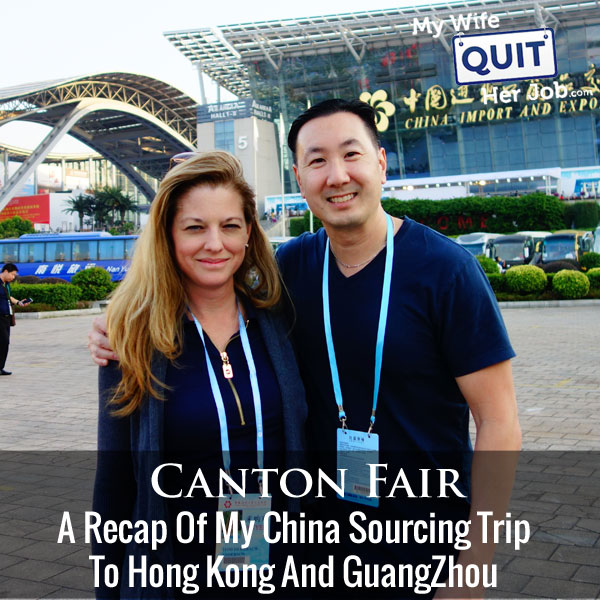 Podcast: Download (Duration: 46:55 — 64.7MB)
Today's episode is a little different in that I'm not interviewing anyone. Instead, I brought my partner Toni Anderson on the show and we're going to talk about our recent trip to the Canton Fair in Guangzhou China.
This was my 3rd trip to Canton and my 5th trip to China but it was Toni's first time. So I thought that it would be interesting to talk about our experiences from the perspective of someone who's a bit jaded about going to China and from someone who went for the very first time. Enjoy the episode!
Get My Free Mini Course On How To Start A Successful Ecommerce Store
If you are interested in starting an ecommerce business, I put together a comprehensive package of resources that will help you launch your own online store from complete scratch. Be sure to grab it before you leave!
What You'll Learn
How to attend the Canton Fair
What's the cheapest way to get to Guangzhou
What hotels to stay at
How to prepare for the fair
A strategy for covering as much ground as possible
Getting in and around the city of Guangzhou
Tips on communicating with vendors
Other Resources And Books
Sponsors
Klaviyo.com – Klaviyo is the email marketing platform that I personally use for my ecommerce store. Created specifically for ecommerce, it is the best email marketing provider that I've used to date. Click here and try Klaviyo for FREE.


Privy.com – Privy is my tool of choice when it comes to gathering email subscribers for my ecommerce store. They offer easy to use email capture, exit intent, and website targeting tools that turn more visitors into email subscribers and buyers. With both free and paid versions, Privy fits into any budget. Click here and get 15% OFF towards your account.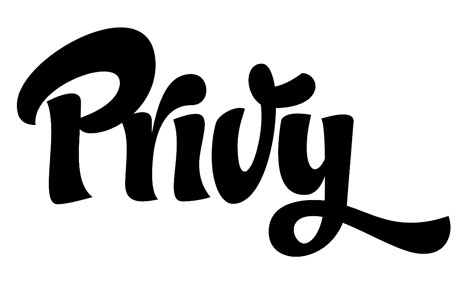 Kabbage.com – If you run a physical products based business, sometimes you need a short term loan to buy inventory to meet demand, especially during the holiday season. Kabbage helps small business owners access simple and flexible funding right away. Click here and get a $50 Visa gift card upon signup.


SellersSummit.com – The ultimate ecommerce learning conference! Unlike other events that focus on inspirational stories and high level BS, the Sellers Summit is a curriculum based conference where you will leave with practical and actionable strategies specifically for an ecommerce business. Click here and get your ticket now before it sells out.


Transcript
Steve: You're listening to the My Wife Quit Her Job Podcast, the place where I bring on successful bootstrapped business owners, and delve deeply into what strategies are working and what strategies are not with their businesses. Now as many of you know, I recently took a trip to China to visit my vendors and to attend the Canton Fair. And in today's episode, I brought my partner Toni Anderson on the show to give a recap of our trip.
Before we begin, I want to give a quick shout out to Klaviyo who is a sponsor of the show. I'm always excited to talk about Klaviyo because they are the email marketing platform that I use for my store, and I depend on them for over 20% of my revenues. Now, Klaviyo is the only email platform out there that is specifically built for ecommerce stores, and here is why it is so powerful.
Klaviyo tracks every single customer who shops in your store and exactly what they bought, and you can do a lot of things with that. So let's say I want to send an email to everyone who purchased a red handkerchief in the last week, easy. Let's say I want to set up a special auto-responder sequence to my customers depending on what they purchased, piece of cake, and there is full revenue tracking on every single email sent.
Now Klaviyo is the most powerful email platform that I've ever used and you can try them for free at mywifequitherjob.com/K-L-A-V-I-Y-O, once again that's, mywifequitherjob.com/K-L-A-V-I-Y-O.
Now I also want to give a shout out to Privy who is also a sponsor of the show. Privy is the tool I use to build my email list for both my blog and my online store. Now what does Privy do? Privy is an email list growth platform, and they manage all of my email capture forms, and in fact I use Privy hand in hand with my email marketing provider.
Now there are a bunch of companies out there that will manage your email capture forms, but I like Privy because they specialize in e-commerce. Right now I'm using Privy to display a cool wheel of fortune pop up. Basically a user gives their email for a chance to spin the wheel to win valuable prizes in our shop. And customers love the gamification aspect of this, and when I implemented this form, email sign ups increased by 131%.
Now there are other cool things that you can do too. So for example let's say you offer free shipping for orders over 100 bucks. Well you can tell Privy to flush a pop up when the customer has $90 in their shopping cart to urge them to insert one more item. So bottom line, Privy allows me to turn visitors into email subscribers, which I then feed to my email provider to close the sale.
So head on over to Privy.com/Steve, and try it for free. And if you decide you need the more advanced features, use coupon code MWQHJ For 15% off once. Once again that's P-R-I-V-Y.com/Steve, now on to the show.
Intro: Welcome to the My Wife Quit Her Job Podcast. We will teach you how to create a business that suits your lifestyle, so you can spend more time with your family and focus on doing the things that you love. Here is your host, Steve Chou.
Steve: Welcome to the My Wife Quit her Job Podcast. Today's episode is going to be a little different in that I'm not really interviewing anyone today. Instead I have my partner Toni Anderson on the show, and today we're going to talk about our recent trip to the Canton Fair in Guangzhou China. Anyway, this is my third trip to Canton and my fifth time in China, but it was actually Toni's first time. And what's bad is that her stomach doesn't really agree with Chinese food, so she really was a trooper in going.
Anyway, I thought it would be interesting to talk about our experiences from the perspective of someone who's a bit jaded about going to China, that would be me, and from someone who has gone for the very first time. And with that, welcome Toni, how are you doing today?
Toni: I'm great, how are you?
Steve: I'm good, are you over your jetlag yet?
Toni: Not really.
Steve: I mean personally I've been going to bed at like 9am and waking up at like four or five. It's been pretty bad.
Toni: 9pm right?
Steve: 9pm, oh sorry yeah, 9pm.
Toni: That's theory people.
Steve: Yeah.
Toni: So what's interesting, you and I are both friends of Andrew from Money Crashers, and he was in China when we were. And he messaged me when I got back and said, hey, how's your jetlag? And I said, awful, and he said, yeah it takes a week to get fully acclimated back into your time zone. And I heard that from two or three other people that had traveled to Asia from the East Coast to the US.
And I think it's funny because no one told me that before I left. So the first week that I got back, I spent the whole week trying to get back on schedule, and it was nearly impossible.
Steve: Yeah, I think we were chatting before this; you're still waking up at like 2am, right?
Toni: Yeah, which is the time we were waking up in China which is kind of funny.
Steve: Yeah. I don't actually remember taking this long to recover like the last time I went. I think it's just a matter of age at this point, but anyways.
Toni: So then it could take me another four weeks to try to stay awake.
Steve: So I'm just going to start off by just talking about the logistics of our trip here. So this year we kind of booked our flights a little bit late. Flights to Guangzhou, they tend to be really expensive during the fair. So instead of flying directly into Guangzhou, we actually decided to fly into Hong Kong, and then we took a two hour train ride from Hong Kong station directly into Guangzhou. I think the price for a flight directly into Guangzhou was like $1400, whereas a flight to Hong Kong was only $800, and then the train ride is only 30 bucks. But the plane ride is actually pretty long. Toni, would you say this is your like longest plane ride ever?
Toni: Yeah, ever.
Steve: Okay, and then we sat next to each other for the entire 14 hours, and surprisingly we're still friendly.
Steve: Yeah that's right.
Steve: Yeah, but yeah…
Toni: Can I just say because I know there was a huge savings for us flying into Hong Kong, and I thought the train ride and that whole process was pretty easy. And I think as someone who hasn't gone before and it's not — I mean I couldn't even tell you where we were on a map before I went. The whole process I think even if it's your first time, it would not be difficult to fly into Hong Kong and then take the train over to Guangzhou. To me it was worth the savings, because the train ride was actually pretty pleasant too.
Steve: Yeah, I mean we had seats that were pretty comfortable and we both took naps I think during that trip.
Toni: Yeah.
Steve: I mean would it have mattered to you whether we flew in directly to Guangzhou or not or did you enjoy Hong Kong?
Toni: I did, I thought Hong Kong was really great. I'm glad I got to see it, definitely completely different from Guangzhou, right? I mean two totally different places, but I personally think that — because I'm assuming if you fly to Guangzhou, you've got to connect somewhere right, or is there a direct flight? Maybe not from San Francisco.
Steve: Well, there's a direct flight into Guangzhou I think, maybe just really expensive.
Toni: Yeah, I mean to me it was worth the savings to do it the way that we did it, because it wasn't difficult at all.
Steve: Okay, and our vendors — so the reason why we had to go to Hong Kong anyways is because two or vendors are actually in Hong Kong, they live in Hong Kong. And so on the way back from China, we actually visited with both of them, or Toni kind of did her own thing for a little bit. And then we did have a free day in Hong Kong where we kind of did some sightseeing which is really nice. I like Hong Kong infinitely better than China.
Toni: And I think too I know there was a big — Global Sources was going on in Hong Kong right before we got there?
Steve: That's correct yes.
Toni: So if you're timing it correctly, you could even fly into Hong Kong and do Global Sources and then go to the Canton Fair as well if you want to try to wrap in that into your trip. We didn't do that, but it's possible.
Steve: Yeah that's what most people do actually. They try to hit both fairs, and they're always scheduled conveniently so that you can attend both. The reason why we couldn't attend Global Sources is because we were at Fincon. Otherwise we probably – it would probably have been worth it to go to that as well, right?
Toni: It sounded like from the people like Mike Jackness and Natalie who went to both, it sounded like it was a good experience?
Steve: Yeah absolutely, and then there's also the Hong Kong Mega Show also all around the same time. And so if you were to do it all over again, like we probably hit all three. It just so happens that we had other commitments and so we couldn't go to them.
Toni: Yeah.
Steve: So because we had Toni with us who has an — I don't want to say an aversion to Chinese food, I would say you're almost allergic to some sort of chemical, right?
Toni: Yeah.
Steve: Like upset your stomach. So we tried to stay near shopping malls, really nice shopping malls in Guangzhou. In general, like I've gone to the fair several times, I think the food sucks by the fair site, and a lot of people stay at the hotel that's directly connected to the Canton Fair because it's convenient. You just wake up and you walk over. But to me it almost feels like a prison to stay there because the food is so bad, so basically you go to the fair and you're going back, whereas kind of where we stayed which was near this mall called the Taikoo Hui and the Grandview Mall.
There's a whole bunch of different food choices and you get a chance to walk around the city and kind of experience the city life. So we stayed last — the last time we stayed at the Good International Hotel. This time we stayed at the Aloft. Toni what was your opinion of the accommodations and the food?
Toni: I thought it was great, and here's something to think about, because I feel like unless you've gone to the fair, it's very difficult to comprehend the size of the fair. So even if you stayed — I think it was a Westin that's attached to the fair…
Steve: That's correct, yes.
Toni: Even if you stayed the Westin, I would estimate you're looking at 15 to 20 minute walk from the hotel to get to certain sections of the fair. So even though it's connected, to me I know that our Hotel the Aloft, and it looked like several other hotels all had shuttles that ran from the hotel to the fair complex every what, half hour?
Steve: Yeah pretty much.
Toni: So even if you choose which I agree with you, I thought that Aloft — if you've ever stayed in like a W or an Aloft in the states is very, very — like you wouldn't have been able to tell the difference in the rooms, except for the gas masks, that kind of gave it away.
Steve: Yeah.
Toni: But very similar.
Steve: But the air is so good there, I don't know what you're talking about.
Toni: Yeah, I don't know why you would ever need a mask. But yeah I felt like convenience wise, it wasn't hard. We got on the bus, I think what, two to three days, and there was no line, we just walked on. So to me I agree with you, like I like that we were close to that mall, because not only did it have a pretty decent food court with like 15 options in the food area.
They also had several sit down nicer restaurants with a variety of types of food. So they had I think a Japanese place, an Italian place, so it seemed like they had a lot of variety in what you could eat, and it felt very safe I feel like in that mall area. I never at any point felt like I needed to be any more cautious than you would in any city.
Steve: I mean that mall is actually really high end mall. Like every fancy store that you can think of, like Ferragamo, Carty, and Gucci was there, so it was clearly targeting high end customers. So it felt very safe and they are really nice restaurants. You didn't really get sick either, right?
Toni: I got sick the day we ate at the fair.
Steve: Oh yes. So about that, about the food at the fair, it's terrible, and it's crowded too. Like there's these food courts with fast Chinese food, and I think they had like a Papa John's which we never ended up finding actually.
Toni: No, we searched but the other thing too is that the food area is in the basement, so it's not only crowded, it's dark and slightly creepy to even get there. But one thing that we did, actually this was your wife Jen's idea is we brought some snacks with us that we picked up at the grocery store that happened to be in that mall. And so one of the days, didn't we just eat bread and like a pizza or something?
Steve: We did, we just had snacks the entire time, and then — but we were starving by the time it was dinnertime I remember.
Toni: Yeah.
Steve: I know you wanted to try the chicken feet; we didn't get a chance to try it.
Toni: Very sad.
Steve: Yeah. Actually at that mall, it has my favorite restaurant which is Din Tai Fung also. And so we did a meeting up with like Mike Jackness and his team, and we had dinner there one night which is kind of cool as well.
Toni: Yeah, that was a great restaurant, I highly recommended it, and it didn't make me sick.
Steve: And what's funny is I think I had more Italian food in China than I do in the States, because I absolutely did not want you to get sick no matter what, which is kind of funny.
Toni: Yeah, I was thinking that too, because we ate a lot of Italian here, and I haven't had any since I've been back.
Steve: Yeah, we had Italian; we had steak, like normally we just go all Chinese, right? So that was different for us.
Toni: Well, I think at the fair like my big recommendation would be to not eat there. You can buy like bottles of water and sodas, and I think they have tea and stuff like that. That I think it's perfectly fine, but I would just pack what you do have, like protein bars or anything. I mean you can you can take a backpack into the fair, so it's not like they have some places where they don't allow you to take bags in. I mean you can, people are rolling around suitcases.
So you could easily take enough food to hold you off for the day. And that would be my recommendation because I know we didn't love the food there. It made me sick, and then a couple of people we talked to also said that what they had had was awful as well.
Steve: Yeah, just a word of warning, the sandwich with ham and cheese is what did it in for Toni. Does was it for the day for you I think after we ate there. So did you have any problems getting the credentials to go to the Canton Fair? We had done it like five or six years ago, but did you have any problems getting your badge or anything like that?
Toni: So I will say that the website — there was one main website that you have to use, and I'm sure you can put that in the show notes for people. But it is very difficult to navigate, and they don't label things as we would expect them to be labeled I guess in the States. So you have to go through like a three or four step process to get your badge. So first you have to apply, and then there's like a pre application, and then they get you the letter of invitation, and then at some point after that you get a badge, or you get the piece of paper that allows you to go get your badge once you get there.
So aside from it being a little bit cumbersome to navigate the website because it's definitely not what we're used to in the States or probably in sort of the Western European area, it wasn't difficult. And I don't ever hear of anybody not getting a badge. I mean it's just more of you have to walk through the process.
Steve: I think the problem — I remember you had some problems early on and we kind of went back and forth a little bit. I remember you going on the website and you had to sign up for an invitation, and then you use that invitation to get a visa, right?
Toni: Yeah, you have to have the invitation. That's why I think they make you do it first, so you do the invitation first. The invitation is what you use to get your visa, but then you also need the invitation to get the badge. And the invitation basically, you just have to — I don't even think you have to be a store owner. I think you just have to say that you're coming, right? I don't…
Steve: Yeah basically yeah. I don't think you need anything. Did you have any problems getting your visa, because we have the service that we use her, but did you use a service as well, or did you go to the embassy?
Toni: No, because there's only five places where you can get a visa for China, and the closest one to me is Austin [inaudible 00:14:34]. So I used a service, I think — I don't know how much a visa costs normally, but it seemed pretty reasonable the total price that I paid was about what you pay for a passport.
Steve: Okay, yeah that's not bad.
Toni: And I think I got it, and I didn't pay for expedited service because I still had several weeks before going. But I want to say I got it in a week.
Steve: Okay, yeah that's about how long it took us actually.
Toni: I hesitate to say that for all the procrastinators that…
Steve: Yeah right.
Toni: I did mine I think six weeks now, and I was a little nervous because with a passport it can take, if you don't expedite it, it can take that long to get a passport back. But I would – it's definitely quicker than getting a passport, but I would err on the side of giving yourself more time.
Steve: Okay and then did you get a ten year also?
Toni: I did get ten year yeah.
Steve: So we can go every year for the next ten years?
Toni: We can.
Steve: So one thing that we — that my wife and I we forgot to bring this time are business cards, and did you have business cards prepped also or?
Toni: No, since you forgot I forgot.
Steve: Okay yes my fault, my fault. Like usually we have like a stack that we take with us, but to make your experience more pleasant, you can take your business cards along with you because they're going to ask for your contact information obviously. So what we ended up doing is we just ended up writing our address and our email address for all the vendors in their little books. But overall, it wasn't like a huge step back.
Toni: No and everyone — I was worried when you said you didn't have them, but it seemed like you should have had them. Then I thought, oh crap, I should have had them too. And I was worried that it would be this huge hurdle to maybe getting people who didn't want to talk to me at the booth, I wasn't sure if the business card was more than just my information. I thought it might have been like people talking more seriously, but that's actually not the case. I mean every person that I talked to, I just wrote my name in their book, and they didn't care.
Steve: Right. Well, let's talk about fair strategy here. So what I always tell my students is that you should go to the fair with an idea of what you're looking for because otherwise it's too big. What was your first impression of the size of the fair? Have you ever seen anything that big before?
Toni: No, and nothing if you haven't been nothing will prepare you for how big it.
Steve: I was estimating like fifty football fields with the stuff. I don't know, what would be your estimate?
Toni: I know it's so hard. I kept trying to tell my kids, it's so hard to — I mean it's not just long, it was stories upon stories, right? So it wasn't just football fields and football fields, like I remember for you to get to where you were based on where I was supposed to be at the fair, you had to take a tram, or a little golf cart shuttle thing?
Steve: We did yes.
Toni: And it still took you what, 15 to 20 minutes to get from the building I was in, to the building you needed to be in.
Toni: Yeah, like when we met up at the end of the day, it was like we always gave ourselves like 20, 25 minutes to meet up with you, so we weren't late.
Toni: Yeah, so it's just, it's a lot. The nice thing is it's divided into sections, so it's not like if you go to section B, it's a hodgepodge of things. It's like section B with textiles, and that's all it was. So, if you're doing textiles, then you could just stay in section B three days, and you wouldn't have to navigate anywhere else. So I thought that was a good way to make it feel a little bit smaller, but it still was not small.
Steve: One thing I will say is that you were in a different section which was accessories, and we were obviously hanging out at textiles. What's funny is that we actually found two vendors in the accessories department, because it turns out that some of the stuff that we sell was categorized under accessories and not textiles even though they are textiles.
Tina: Yeah.
Steve: And so without you being there and without meeting you in your area, we would have missed out on finding two key vendors. So that was pretty good.
Toni: Yeah, and I think the strategy that Jen had or you guys had was really good. So we got — I think what did we do? We woke up in Hong Kong, we took the train, and then we basically went to our hotel and then went straight to the fair, right? I'm trying to remember.
Steve: Yup.
Toni: So we had what, maybe four hours or five hours until the fair closed that first day, and the strategy that Jen had was basically, we walked pretty quickly through several sections of the fair. So we weren't walking into every booth and touching and picking stuff up. And basically, any booth that had something that might interest us, we got a card, and we marked their booth number on the card. And so that allowed us to visit, I think we covered a ton of ground that first day.
Steve: We did yes.
Toni: I mean I had a stack, I probably had 15 to 20 business cards at the end of the first day, and so then when we went back the second day, it was really easy just to go back to those specific vendors, and have conversations with them about specific products, orders, things like that. So I think that was a really good way to do it instead of just going the very first day and getting into a booth, having a long conversation and realize you've wasted your time, or who knows.
Steve: Yeah, and then all the booths are kind of arranged in a grid like format. So it's relatively easy to find the booth once you jotted down the court nets [ph] of the booth. One reason why I like the doing a quick pass in the beginning is because if you go in and you find a vendor and you go and you talk, you don't really get a good breath in the beginning. And oftentimes like some of the business cards that you collect that first day during the quick pass, you might not want to go back to the following day, because you might have found another vendor who had a wider variety or better quality items.
So if you were to go and spend all your time with this one vendor, and then later on you wouldn't have enough time to cover the entire thing, you might have missed out on a possible better vendor.
Toni: Right, so I definitely — if you have the time to stay long, a couple of days and do that, that would be my recommendation on how to sort of navigate the fair. The other thing that I wish, and I know Jen said you guys have done that before, but I wish that we would have done this time was taking a notebook and stapling their business card into our notebook with notes, because I ended up writing a lot of notes on the business cards, and obviously there's not a ton of space to write on a business card that already has their stuff printed on it. But that's one thing I wish I would have known ahead of time, and I think it's probably in that post that you have on the Canton Fair.
Steve: What's funny is I like totally did not listen to anything I've written about in the past for this trip. I don't know what the heck came over us, maybe we were just less prepared this time, or maybe it's just that I'm jaded from going. Like we saw a bunch of our old friends, and what's funny about like some of the vendor names is they all have Chinese names, but they pick English names.
So one of the dudes that we were talking to, his name is like Dweng [ph]. I don't know any Asian Dwengs, but that was the name I guess that phonetically best match their name. One thing I want to ask you Toni is, what was it like for you not being able to speak Chinese?
Toni: So I know that we had talked before the fair about possibly hiring a translator to go with me to the fair, but and I don't know if it was just specific to accessories because that's where I spent the majority of my time, although I did spend some time in like the office supply and outdoor section as well. And I didn't come across any booth where there wasn't someone there that spoke English.
So I didn't have a problem at all communicating with any of the possible vendors. In fact I was actually impressed at how well some of them knew English. We were talking about real specific things, right? You're talking about pieces of jewelry or pieces of equipment that is not necessarily an easily translated word. And there was only one time in a booth where I couldn't tell them, like they didn't understand what I was telling them, what I needed, and it was something very, very specific.
So outside of that, I mean I don't know how we talked over the week, but yeah I didn't have a problem at all.
Steve: Okay, and did you have to dumb down your English at all, or were you just kind of speaking normal?
Toni: No, I was pretty much speaking normal. I mean it's different in that there was not a lot of pleasantries, because you basically are asking them for pricing, you're asking them for MOQs, you're asking them who else do you supply for? So there was no like, hey, how are you doing, blah, blah, blah? You kind of cut through all that which was nice because it saves you a lot of time without all the chit chat.
But yeah, I think they're probably used to these questions you're asking anyway. And one of the main questions I had was how can I modify this? Like I'm interested in this, but I'm not interested in it as you're showing it to me at your booth. So that didn't seem to be an issue either.
Steve: And oftentimes they just gave you a quote right off the bat for those modifications as well, right?
Toni: Yeah, and that was really nice because I know if you're using something like Alibaba to find products, and this is I told a couple of friends of mine that are more in the beginning stages of the e-commerce business, if you can swing a trip and try to find new vendors, I think it was a really easy way to get a lot of stuff done quickly. I know it's expensive to go over there, but if you think about how much time you probably spend going back and forth on Alibaba with people, getting information, having samples, all that stuff, like to me this seemed just so much simpler.
Steve: I just want to take a moment to thank Kabbage for being a sponsor of the show. Now if you run a successful e-commerce business like I do, you probably know that the worst thing that can happen to you is to run out of stock. Now my wife and I regularly import container loads of merchandise from China, and sometimes you need a short term loan to buy enough inventory to meet demand especially during the holiday season.
Well, if you're wondering how to get the funding needed to run a small business today, Kabbage has the answer. Kabbage helps small business owners access simple and flexible funding right away without the headaches that come with applying for a traditional loan. Apply online or from your phone by securely linking your business information to get an automatic decision. There's no waiting in line, scanning documents, or tracking down financial statements.
Kabbage gives you the flexibility to decide what is best for your business. And once you're approved, you choose when to use your funds and how much to take. You'll only pay for the funds that you actually use, and it's a line of credit that can be used for your purchasing needs.
Kabbage has supported over 100,000 small businesses with over 3.5 billion dollars in funding. So visit Kabbage.com/wife. There is no cost to apply or to set up your line of credit. And as a My Wife Quit Her Job listener, when you qualify for funding, you will get a $50 visa gift card that you can use anywhere. Now that's Kabbage with a K, K-A-B-B-A-G-E.com/wife. Once again that's K-A-B-B-A-G-E.com/wife, now back to the show.
And Toni, I don't know about you, but I always try to do a little bit of small talk in Chinese, but for some reason all the vendors always reply to me in English when I talk to them in Chinese. And so I take that as an indication that my Chinese isn't good enough. What did you think about pricing and MOQs compared to like your experiences on Alibaba?
Toni: So they feel surprisingly low, and I know you had the same experience as well with some of the people you talk to, but the quantities were very low to me. And the pricing seemed a little bit lower than what — I mean I wasn't comparing apples to apples, but I know what a lot of these things cost. So they seemed a little bit lower, but the biggest change to me was MOQs.
Steve: Yeah, just give us an example of what you're getting, because I know that when we went around, like one vendor quoted us that we had to buy a thousand dozen, but then another vendor who sold something very, very similar, we only had to buy a couple of hundred pieces. So it's like a huge range this time, which was a little bit unusual for us.
Toni: Yeah and I was getting anywhere from one 120 pieces which seems absurd to 300 which we do have vendors where it's a 1,000 plus.
Steve: And I'm just curious, pricing wise for the vendors that you had to buy 1,000 plus, was the pricing lower at the fair for the smaller quantities or on par?
Toni: The pricing was lower across the board, but it wasn't like half, it was probably 20% lower.
Steve: Okay. The reason why I'm asking this question is I know there's a lot of middlemen on Ali Baba, and I was just curious whether you've been dealing with middlemen do you think versus like the manufacturers that are actually at the fair?
Toni: Right, so I know that one of our suppliers is a manufacturer, but I know another one is a middleman. So the pricing at the fair was definitely more competitive.
Steve: Okay, and would you say that — I mean this is your first time there, like you knew going in what you wanted to look for and what you wanted to source, but would you advise that people go there just like a shopping trip like if you have no idea?
Toni: I would say don't go if you have absolutely no idea. I mean you can go, but you will be overwhelmed very quickly. I actually and I told you this, I walked the sports and outdoor for a colleague of mine that's going into that business, a certain niche of that business, and I was overwhelmed after the first row of vendors, because I wasn't sure what she was looking for or what she was interested in. And it's just one, you get sort of the shiny object syndrome where you're thinking, oh my gosh, I want to sell [inaudible 00:27:33], they look amazing.
And then you're also thinking what is that, do I need it, and then like every other vendor selling very – one vendor selling similar things. So I know we walked through all these supplies and the same set of push pens were on every booth.
Steve: Yeah and I was just wondering how many of those that you talked to, because I know like we talked to different textile firms, and they all make similar things, but the pricing is like always across the board, like it's different pricing because it's different quality and that sort of thing. What was your experience in office supplies and accessories?
Toni: With the pricing?
Steve: Yeah, the pricing and quality, that sort of thing.
Toni: Pricing and quality definitely lined up, and since I spent the past two and a half years in the jewelry space, like I'm pretty good at detecting better leather from not as great leather, things like that. So there definitely — I can pick up something and realize like, hey, this is isn't the quality that I'm looking for, but those things were definitely priced lower. And that just seemed to be across the board. Obviously suppliers that don't have a lot of office supplies knowledge, it was just kind of fun to walk through it.
Steve: Yeah I know, obviously there's some pretty cool office supplies.
Toni: Yeah, you get a little bit like every section you walk through and you think, oh that's really cool, I want to — which is why I would hesitate to for someone to go with no idea at all. I would say if you know a general area that you want to sell in, so hey you want to sell women's clothing, then you'd probably be okay. But if you just were like, I have no idea what I want to do — we actually, I think you and I met somebody at a conference that had been five times, you remember that lady that had been…
Steve: Yes I remember yes.
Toni: I can see why she does it, and when she told us that I was like, how could you have gone five times and not have a product? But after going, I could totally see why you could go five times and never a product. It's so overwhelming.
Steve: I think between the three of us, we probably covered almost two thirds of the fair would you say?
Toni: Yeah, we didn't go into pets, I don't think we hit the pet area.
Steve: Or medical supplies either for obvious reasons.
Toni: That would've been scary.
Steve: Let's talk a little bit about transportation.
Toni: What we did?
Steve: Yes, because we had a lot of adventures as I always do. So first of all like if you're out there and you go to the fair, if you can't speak a lick of Chinese, make sure you take the free hotel shuttles, or I would say take public transportation, like the subways are pretty convenient, or stay at a hotel that is within walking distance of the fair. Otherwise, you'll need to use a taxi which sucks, because they're all crooks. And I can say that I guess because I'm Chinese, but almost every single taxi driver we had in China tried to do something to us, would you say?
Toni: Yes, and I have to add this because this was something that I had this thought after we got back looking back on the whole experience, and I really appreciate being able to tag along with you guys, because I don't think I could have just flown over there by myself. But I really felt like outside of the taxi experience, it's something that you could do not knowing a lick of Chinese and not knowing — not having been there before. The only time where I felt like I could not navigate this alone was only when we were in a cab.
Steve: So a couple of words of advice even though this may not help you 100%, have the hotel print the name and the cross streets in Chinese for you. I actually had the card with me, and I showed it to every taxi driver, but they still managed to mess with us. So there was one time the taxi driver, like you show him the card, and they don't even acknowledge you half the time. And so I was forced to use my Chinese.
And I remember this one time I was talking in Chinese to the driver telling them the cross streets which I knew how to pronounce in Chinese because I'd practiced, and he turned the radio up. He turned the volume up on his radio, so he didn't hear me, and so the whole time we were just driving this taxi, I had no idea where he was going. And fortunately, I actually had this plan with Verizon. It's called; I think it's called the Verizon International Day Pass, where you can actually have access to Google Maps.
Usually Google and Facebook do not work in China, but if you're on this Verizon plan, you actually somehow get access to Google and Facebook. And so during that taxi ride, I actually had my maps open while he was driving so I could track where we're going. And I remember, he obviously heard where we were going, but as soon as we got to the exit, he went the wrong direction away from the hotel. And I found this out immediately via maps, and so I started jabbering in Chinese immediately to get him to turn around.
And then finally after just talking to him over and over and over again, like I remember repeating the same thing over and over and over again, he finally acknowledged me, made a U turn, and went back to the hotel. But that probably increased the price of our taxi by like 30% I would say.
Toni: Which is about 17 cents.
Steve: Which is about a whole dollar, but that's not the point.
Toni: I actually was pretty surprised because typically in a city, the cab drivers know the way around better than anybody, because that's all they do is drive. And I was shocked in China how the cab drivers didn't seem to know how to get anywhere. We had the one driver that actually couldn't read, so that was a problem because we had the card where we were going, but he couldn't actually read a card. So that was an issue.
Steve: And I don't think it was a literacy thing, that's what was scary. I think his eyes were so bad that he couldn't read it, which kind of scared me.
Toni: Yeah, so the cab part, I would avoid though only because I don't think we had a single driver that spoke English or that even understood English, or understood I think the name of the hotel in English. So I think that was a big problem. And then on top of that, we had the one cab driver that…
Steve: Okay let me start the story.
Toni: I'll let you tell it.
Steve: Okay, so we agreed on the price. He decided to do it off the meter, we agreed on ten Chinese dollars, which is only about like a buck eighty. But then once we got to the destination, he just doubled the fee. He was like I want 20 bucks. And what can you do at this point, right? And so I had Jen hand over the $20, which divided by six whatever that ends up being. I was really pissed, and so I slam the cap door.
And all of a sudden, he started like swearing at me, like all these Chinese bad words, and well I actually can even understand. He was just shouting and he's really pissed off, I don't know, it was pretty scary, right Toni?
Toni: Yet seeing that I was the most identifiable person in the group.
Steve: Here's the thing, what was sad is like finally it was my opportunity to use all the Chinese curse words I used that I learned over the years, but I couldn't come up with any. The only thing I could come up with was you're so mean in Chinese. It was really sad, here he was like cursing me out there and to kill me and everything, and I couldn't come up with anything. So finally we just walked away. He got his 20 bucks, and we just kind of went up to the hotel. But it was a little bit scary, it was a little bit tense at that moment, would you say?
Toni: I would say very much so, because he was so – what you said [inaudible 00:34:41] pretty hard, and which I understand, like it was definitely a frustrating moment.
Steve: It was a mistake, it was a mistake.
Toni: Well we – I mean I heard the conversation where he had said 20 and you said ten, and there was an agreement in that. So I get — and that was like our last — was that our last night there?
Steve: Yeah, it was our last night.
Toni: Because we had been ripped off by cab drivers for three, several days. So the frustration was definitely mounting, but the problem was that he stayed on the cab screaming at us, and our hotel was one of those hotels where you go in and you have to wait for the elevator to take you up to the lobby. So we're standing in the lobby like all black, and he's still there screaming at us.
Steve: But he never got out of his car.
Toni: He didn't, and if he did I would have run for my life.
Steve: See, the thing is I feel a little bit more confident in China because people are generally smaller there. Like I mean I would have obviously avoided any confrontations, but in general just — I'm not — I don't fear anyone physically in China in general. But yeah totally, we would have run in the hotel. There's actually a guard at the door too, so it would have been all good.
Toni: Yeah, that was actually the only time that I ever felt unsafe.
Steve: Yeah, and we had to walk that next day and then like I think I know Jen was like paranoid that we'd see that same cab driver among like millions of cabs like in the city.
Toni: Well, I was paranoid because I'm pretty sure I was the only white girl in the city. So while you guys might have blended in a little bit better, I clearly would have been recognizable from the street.
Toni: Which he would have identified every like take this offering, take this white girl. We apologize.
Toni: So yeah, that was actually the only time where I was a little bit concerned, although I will say that, and I didn't expect it either is that there's a lot of bicycle in China, not racing cyclists but actual transportation bicyclists, and they're all on their phones. And I know at least once I was almost hit by one of them. I knew I you think grabbed me, so I didn't get hit, but you definitely not only have to be on the lookout for cars there.
But the bicyclists are almost as numerous as like cars and pedestrians, and they don't really follow any of the same like traffic laws that pedestrians and cars follow. They sort of just do their own thing; sometimes they're on the road, sometimes on the sidewalk. And that's one thing I definitely wasn't prepared for to be alert about cyclists.
Steve: I think you saved my life in Hong Kong too, because they drive on the left side of the road, and I looked left before looking right, and I was about to go and there's this huge bus that was coming towards my right, you pulled me back there. So I think we're even on that front.
Toni: Yeah, but that's definitely the thing that you have to get people getting used to for the cyclists in China, and then in Hong Kong you're always looking the wrong way, because you're used to looking whatever, I don't know which is which. But yeah, that took a while stepping out of cabs and realizing that the cars are coming from a different direction.
Steve: So Toni, what would you have done differently, like if you were to go back again, what would be some things that you do differently on a second trip? Business cards obviously.
Toni: Business cards, I would have taken a notebook with me to the fair just so I could have taken better notes. One thing I did do and a lot of vendors will let you do this, some of them say no photos, but since I didn't have a notebook, what I started doing was taking the products that I was interested in, and of course if your products are small you can do this. If it's a rocking chair, it would be a lot more difficult.
I would take the business card with the product I was interested in and take a picture with my phone, and I would use that as a way to remember what I had talked about, because I would put like the pricing on the business card too. So that was the easy way to remember, so that if you forget your notebook like we did, you can do it that way. Definitely do that. Next time I would have a phone, but I think you having the maps on your phone was actually a really big deal, because one, it allowed us to know when the cab driver was going the wrong way.
And two it helped us get around in Guangzhou better. Hong Kong seemed really easy to navigate with the subway. Guangzhou didn't seem quite easy. So I think if you can get a phone plan that allows you to access maps when you're there, I think that's really helpful.
Steve: Would you have stayed at the hotel that we stayed at, or would you have stayed hotel adjoining the fair? Like if you were kind of…
Toni: No, I definitely would not have.
Steve: Okay, you would have stayed at the hotel near the fair?
Toni: No, no I would definitely stay at our hotel where we stayed or around there.
Steve: Okay, even with the taxi situation?
Toni: I would have taken the shuttle. I definitely would not get in a cab ever by myself there, or even probably with someone else who didn't speak Chinese. Now Mike Jackness was telling us that at the fair they have like a black car service.
Steve: Yes they do. I think it's 5X more expensive I want to say.
Toni: So it's like $7
Steve: Seven dollars yes. So yes you can get — all those black car services, they speak good English and they'll take you there. I always think of it as a scam, because they're always waiting for you outside the train station and what not, and they'll charge you a lot more. So yeah I guess that would be a good solution.
Toni: So yeah I would do that, and then I'm trying to think what else I would do. I don't know, I forgot how we did it.
Steve: So was it worth it for you, and how does this compare to your Alibaba experience in general?
Toni: Quite everything it's worth it, and I think if you have a product idea, I would invest the money in going. One, because I think — there's just something different and I don't know if this is a cultural thing or if it's just going and participating in the fair, but there's no doubt talking to people face to face, it seems to make a difference. And I would think it makes a difference in follow up as well. But I definitely think it's worth going. And I feel like it's not that expensive, I mean relatively speaking to starting a business I guess.
Steve: Sure, actually we haven't figured out all the finances yet, but several thousand dollars, does that sound about right?
Toni: Yeah, I would say you definitely go for under five.
Steve: I mean my personal opinion is like the whole Alibaba thing, getting samples, going back and forth, that could take several weeks of going back and forth. And still the people on Alibaba, they're probably going through lots and lots of correspondence. Here by just showing up at a booth, you are already showing them that you're making a commitment to go to the fair and see them. They're going to be a lot more receptive to you. You can see all their sample products, like practically samples of everything that they make right there in the booth. You can make a quick decision, get a quick quote, and then by the time you get back to the States, you're probably ready to place an order already.
Toni: Well and there are people placing orders at the fair.
Steve: Yeah, you can even — yeah you can place orders at the fair. That's what we did because we visited some of our existing vendors, and we went to look at some of their new products. And there's one thing, you can touch everything there because all the samples are there, whereas with Alibaba you have to wait like a week to get a sample or have something made. It just really speeds up the entire process.
Toni: Well and I think, yeah I definitely agree with that, and I feel like being able to see the products — and one of the things that I found really interesting which I had no clue is that a lot of the booths had the stores they sell to on their booth. So they would have like an office or place, they would have things like what, Michaels and Sniffles or whatever the companies that sell that kind of stuff. They would — in some of the accessories said they would have Wal-Mart or Coles and things like that.
So basically to me it's also a little bit of a stamp of approval. So Coles is buying from this factory, they probably have higher standards than someone that you have no idea about the factor in Alibaba.
Steve: Yeah. I mean one thing I will say is like all the vendors are very free in telling you like who they're selling to, like even if it's like your direct competitor. Like we're in this booth and they're like, oh is this one of your competitors, they're buying this and this and this and that. And so like if you go and you can get an idea of what your competition is selling as well, and maybe you want to — they'll even tell you like what's hot, and so you can really get more data and determine whether you actually want to carry that particular product.
Toni: Yeah. The other thing…
Steve: I don't know if that's a good or bad thing, but…
Toni: I know I thought that would be bad too, they're telling people what you're doing. The other thing that I thought was interesting and probably this would be something that someone better prepared than myself would know is that the money in Hong Kong is different from the money in China.
Steve: Yeah. I mean we took out a bunch of cash, yeah.
Toni: But in my mind it was all the same, like it should have been the same currency sort of like when you travel in Europe. And that was not the case as well as a lot of places did not take credit cards.
Steve: In China?
Toni: Yes. Well, even in Hong Kong, you remember the first place we tried to have dinner.
Steve: Oh that's true, you're right, you're right. Well you should always take in cash with you in China because there's a counterfeiting problem. So we got all of our cash in the US before we went in. In general though, most places took credit card. There was a couple of things like buying train tickets for example that wouldn't take a credit card which was a big deal, but outside of that, like most of the food — actually I can't even say that because like the first food place we started, they didn't take credit card. All right, never mind, I was just going to stop talking now.
Toni: It was very strange because I was of the assumption, I know when I travel in Europe, and I travel in the Caribbean, everybody takes credit cards. And so you don't really need to have cash except for to tip people basically. And I was surprised there, they have what they called the Dolphin, is that the card that they call like a reloadable card?
Steve: Oh no, the Octopus card.
Toni: Octopus, I knew it was a sea creature. And then out that night, we went to — their food court remember, they only took a certain type of reloadable card as well. So we had to buy the card for cash, and then we used the card to buy the meals.
Steve: Yeah.
Toni: So you definitely need cash, which is something that — you need more than 50 bucks in cash, you need significant cash to get around.
Steve: Yeah absolutely. But outside of that I mean you had a pretty positive experience, and would you advise people who are serious about e-commerce just go for the heck of it?
Toni: Yeah I would go.
Steve: Okay. Well, believe it or not, I didn't think we'd be able to chat 40 minutes about the Canton Fair, but apparently we did. But thanks Toni for coming along with us on the trip, it actually made the trip a whole lot more fun for my wife and I, because normally we actually dread going. And having someone else along was just a lot more fun. It made a lot more fun for us.
Toni: Well yeah, thanks for having me. I don't think I could have done without you guys.
Steve: Hope you enjoyed that episode. I think the key take away from this episode is that if you want to quickly visit thousands of vendors to source your products, then going to a show like the Canton Fair totally makes sense. After all, your time is valuable. For more information about this episode, go to mywifequitherjob.com/episode187.
And once again I want to thank Privy.com for sponsoring this episode. Privy is the email capture provider that I personally use to turn visitors into email subscribers. They offer email capture, exit intent, and site targeting tools to make it super simple as well. And I like Privy because it's so powerful and you can basically trigger custom pop ups for any primer that is closely tied to your e-commerce store. So if you want to give it a try, it's free. So head on over to Privy.com/Steve, that's P-R-I-V-Y.com/Steve.
I also want to thank Klaviyo which is my email marketing platform of choice for ecommerce merchants. You can easily put together automated flows like an abandoned cart sequence, a post purchase flow, a win back campaign, basically all these sequences that will make you money on auto pilot. So head on over to mywifequitherjob.com/K-L-A-V-I-Y-O, once again that's mywifequitherjob.com/K-L-A-V-I-Y-O.
Now, I talk about how I use all these tools on my blog, and if you're interested in starting your own ecommerce store, head on over to mywifequitherjob.com and sign up for my free six-day mini course. Just type in your email, and I'll send you the course right away, thanks for listening.
Outro: Thanks for listening to the My Wife Quit Her Job Podcast, where we are giving the courage people need to start their own online business. For more information, visit Steve's blog at www.mywifequitherjob.com.
I Need Your Help
If you enjoyed listening to this podcast, then please support me with a review on Apple Podcasts. It's easy and takes 1 minute! Just
click here to head to Apple Podcasts
and leave an honest rating and review of the podcast. Every review helps!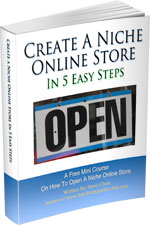 Ready To Get Serious About Starting An Online Business?
If you are really considering starting your own online business, then you have to check out my free mini course on How To Create A Niche Online Store In 5 Easy Steps.
In this 6 day mini course, I reveal the steps that my wife and I took to earn 100 thousand dollars in the span of just a year. Best of all, it's absolutely free!