My wife just closed the books on 2015 for our online store and I'm happy to report another double digit growth year.
Can you believe that our little store has grown in the double or triple digits for 8 consecutive years now? I can't!
After all, the products that we sell are very niche and our overall market isn't very large. But the good news is that the ecommerce landscape is constantly changing and there's always some new marketing strategy for me to try.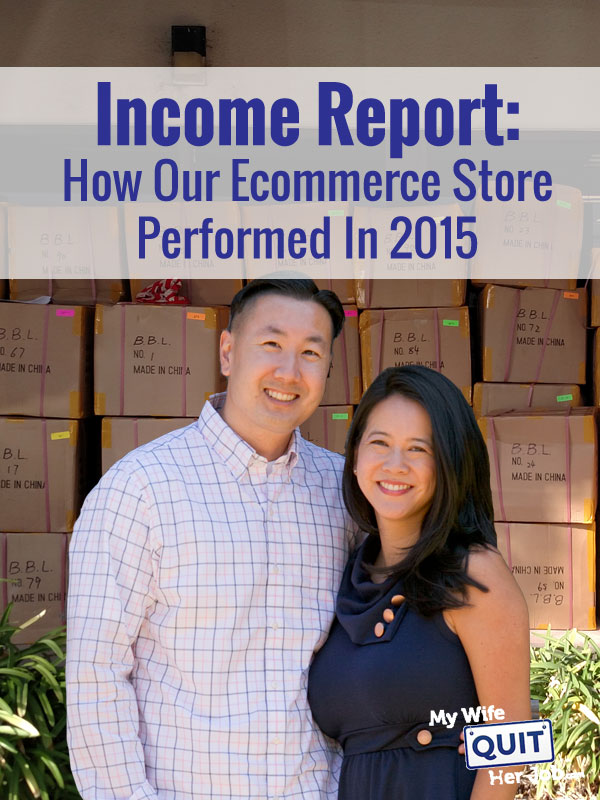 As I've mentioned many times in the past, I treat Bumblebee Linens like my own little laboratory. And because our shop is extremely profitable, I have the freedom to try new things and report my results without worrying too much about losing money.
Anyway, if you read my mid year income report, we grew 22% for the first half of 2015 but a strong second half of the year allowed us to grow our revenues by 32% year over year which is pretty amazing.
Editor's Note: Whenever I publish one of these income reports, I always get asked for actual numbers. If you piece together all of the income reports that I've ever published, you can get an idea of where our online store is at. But let's just say that the store generates more revenue than my blog which I posted about here.
Here are some of the highlights for 2015
Year over year revenue grew 32%
Year over year profit increased by 26%
Gross margin went down by 3%
Advertising spend went up this year about 3%
Desktop traffic increased by 21%
Mobile traffic increased by 80%
Mobile traffic made up 32% of overall traffic
Our average order size was flat
Increasing our revenues by 32% and our profit by 26% for the year made me really happy.
After all, when was the last time you got a 26% raise at your day job? In fact, when was the last time that you heard of anyone getting a double digit raise for 8 consecutive years?
That's right. Outside of a few special cases, working a day job will never make you life changing money.
Here's the breakdown for 2015.
The Lowlights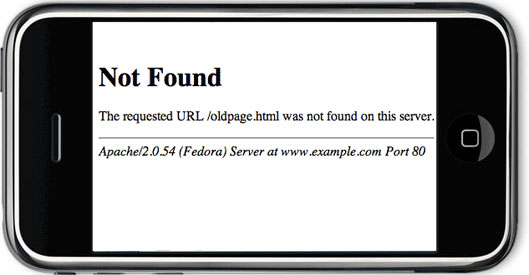 Let's start with the lowlights first because 2015 wasn't one of our smoothest years. First off, I made a huge mistake that probably cost us a lot of sales during the holiday season.
In fact, I'm pretty embarrassed to say this but our mobile site was broken for most of the year and I DID NOT NOTICE!!!!
I had made a few upgrades to the page load speed of our mobile site and introduced a weird bug where any single quotation marks in the product title would cause a blank page to be displayed.
And due to Murphy's law, it just so happens that my wife started adding more products using apostrophes such as this one…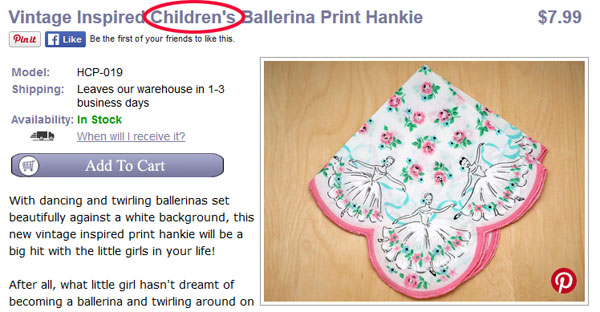 Anyway, the reason why this was not caught was because we mainly use our desktop site. In fact, I rarely look at the mobile site at all and was only lucky enough to find it because I recently retook a bunch of product shots.
Going forward, I need a more robust way of doing verification whenever I make changes to the site.
The other lowlight is that we were hit with numerous product delays and inventory issues due to a strike at our local port which threw us off during the beginning of the year.
And finally, we've been outgrowing our office space which can either be a good or a bad thing depending on how you look at it.
Alright, let's move onto the good stuff!
Going All In On Pinterest
During the last quarter of 2015, I started investing a lot more time and money into Pinterest. And while the fruits of these efforts have not fully materialized yet, I'm very confident that we can grow our business significantly on the back of Pinterest next year.
First off, I retook every single photo on our online store over the holiday break. I then created separate versions of every image specifically for Pinterest. I also added a much needed zoom feature to the website for desktop users.
Truth be told, I have neglected our online store website for way too long and it needed some improvements. My original plan was to redesign the entire site over the winter holidays but it ended up being too big of a project to handle in just 2 weeks.
As a result, I decided to gradually phase in new features during the first quarter of this year.
Finally, I've been playing around with Pinterest advertising and am pretty excited about its potential. Right now, I'm still in the "hemorrhaging money" phase but I've had a few profitable campaigns and plan on pressing them going forward:) Stay tuned for a more comprehensive update on this.
Our New Apron Line Was A Success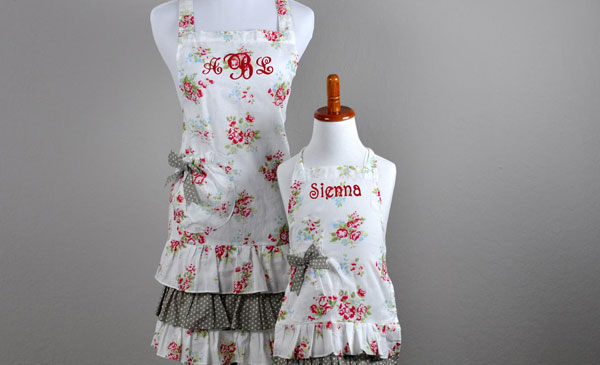 Our new apron line started out selling slower than I would have liked but we ended up making a ton of sales during the holiday season. We are one of the very few stores out there that offer personalization which gives us an added advantage over the competition.
Sure, it's a major pain in the butt to customize each and every product but the margins are super high and it provides us with a strong value proposition.
In a world where Amazon and Walmart are dominating commodity products, it sometimes pays to offer goods that are more labor intensive to provide a higher barrier to entry.
All told, my wife also plans on introducing a few new products to the mix in 2016.
Our Amazon Sales Continue To Grow

The holiday season was pretty ridiculous for us on Amazon despite the fact that we only have a handful of products listed there. And while Amazon still represents a relatively small fraction of our overall income (Amazon nets us a low six figures in sales), it's definitely on our radar and we are paying close attention.
Being an active blogger in the ecommerce community, I've heard my fair share of Amazon horror stories so my wife and I are proceeding with caution and gradually dipping our toes further and further into the Amazon pool.
Truth be told, Amazon has been a source of major stress for us at times. After all…
When you wake up in the morning to see that you've been piggybacked, it's not fun.
When you wake up in the morning to see that someone has copied 450 of your products and photos, it's not fun.
When someone has changed your bullet points and product descriptions when they should not be able to, it's not fun.
Selling on Amazon pretty much sucks but it brings in a decent amount of money so it can't be overlooked.
But overall, I hate not being in control of the platform. I hate how you have to watch your listings like a hawk to fight away copycats.
End of rant:)
We Were Featured In Two Magazines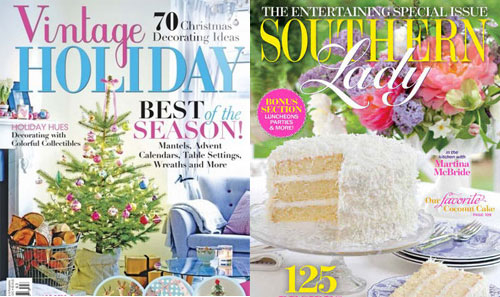 We continue to be featured in the media which brings in short term sales. First off, I want to give a special thanks to Vintage Holiday and Southern Lady magazine for including our products in their publications for 2015.
In addition, Bumblebee Linens has been mentioned on a ton of podcasts and entrepreneurial websites as a result of interviews I've done for MyWifeQuitHerJob.com.
While the intention was never to promote my online store through my blog, getting featured on a popular media outlet always ends up driving sales to my shop.
In fact, running MyWifeQuitHerJob.com has forever changed my outlook on marketing and sales. The future of ecommerce lies in building an audience of loyal followers and establishing a strong brand. After all, the competition doesn't matter if you have the mind share of your customers.
The B2B Side Of Our Business Continues To Grow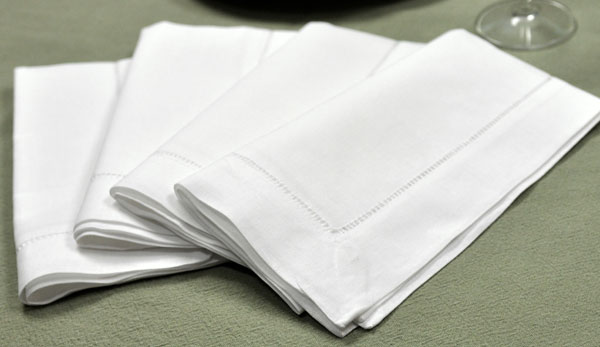 Many ecommerce entrepreneurs are terrified that Amazon will slowly push smaller shops out of business. And it's true. If you sell "me too" products or other peoples' brands, your prices will eventually erode over time.
But if there's one way to future proof your business against Amazon, it's to focus more on B2B.
In 2015, we acquired several new B2B customers which have been bringing in a lot of revenue on a consistent basis. For example, we are now a verified supplier for a chain of popular hotels in Vegas.
We are also the choice of vendor for several small boutiques who buy from us on a regular basis. We even have a small airline using us!
Here's the thing. B2B customers want to work with companies that are reliable and can consistently deliver high quality product. They also want to have a single point of contact with the vendors they work with.
Our B2B customers rarely place their orders online. Instead, they almost always call with special requirements which we bend over backwards to fulfill. As a result, I don't see Amazon stealing away these customers any time soon even if they can offer lower prices.
The Plan Going Forward
Overall, 2015 was a great year for our online store but there are still a bunch of new strategies that I have yet to try. One feature I plan on implementing with our online store in the coming months is a way to issue dynamic one time use coupons with our site.
While I've never been a huge fan of giving out discounts, there are some fun things you can do with dynamic coupon codes and email marketing that I want to implement as soon as I can.
I'm also going to focus more effort on selling to our best customers as opposed to wasting marketing dollars on the one offs.
Finally, I plan on attending more conferences and meeting new ecommerce entrepreneurs. If you look closely at the main grow drivers for my online store over the years, they have all been strategies that I picked up from other successful shop owners.
For example, Lars Hundley and Kenric Hwang both hounded me over the course of many months to start selling on Amazon and now the platform brings in 6 figures by itself.
After being ridiculed by a few members of my mastermind group for not advertising on Bing, I started my first ad campaign last year and it easily generated an extra 5 figures.
My friend Toni Anderson has been teaching me the ways of Pinterest and will be helping me with my Pinterest campaigns going forward.
What's the common thread here? I met all of these people at various events I attended over the years and I would be stagnant without them.
So in 2016, I'm launching my own conference and I've assembled a special team of successful ecommerce entrepreneurs to teach us about their areas of expertise.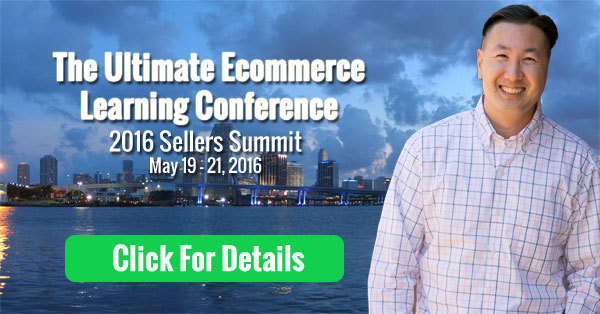 Trust me.
This conference will be unlike any other because it will be all about the learning without the fluff.
And it's going to be small and intimate with only 100 total tickets to be sold.
The conference will be divided up into 2 tracks.
One track will cater to brand new ecommerce business owners and the other will focus on advanced strategies for both Amazon and standalone online shops.
So no matter what your skill level is, you will learn a ton in a short period of time and meet other like-minded entrepreneurs.
Make sure you sign up soon because ticket prices go up on February 1st!
To sum it up, I'm really excited for 2016. My wife has plans to expand our product line further. Our Amazon sales will continue to grow naturally. And I'll be trying several new sales and advertising strategies which I will write about on MyWifeQuitHerJob.com
Here's to another successful year!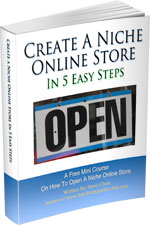 Ready To Get Serious About Starting An Online Business?
If you are really considering starting your own online business, then you have to check out my free mini course on How To Create A Niche Online Store In 5 Easy Steps.
In this 6 day mini course, I reveal the steps that my wife and I took to earn 100 thousand dollars in the span of just a year. Best of all, it's free and you'll receive weekly ecommerce tips and strategies!
Note: This post above may contain affiliate links, which means that I may receive a commission if you make a purchase when clicking a link. Please consult our privacy policy for more information.
Similar Posts
Have you read these?