I often ask my readers what is holding them back from signing up for my full blown ecommerce course and one of the most common questions I get asked is….
My country doesn't have a large market for what I want to sell. Does your class work outside of the United States? Can I make money if I live in a completely different country?
Here's the thing. When you sell into a country with a much smaller market, there tends to be much less competition as well. So what ends up happening is that you can often target much broader niches and still do very well.
But just for the sake of argument, let's say that the primary market for the goods you want to sell is in the United States or Canada and you live in a completely different country. Can you still succeed under these circumstances?
Can you successfully sell into the United States or Canada despite having an address that is from a completely different country?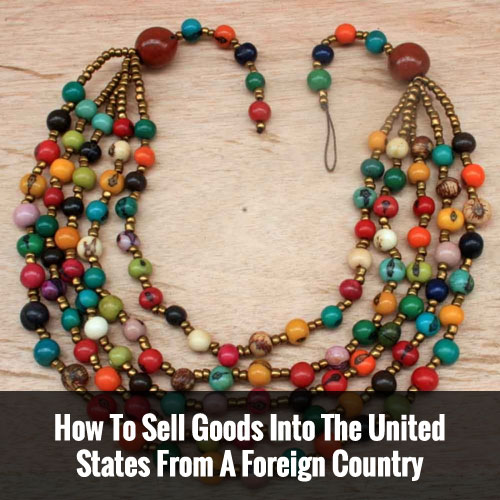 Today, I want to tell you a story about Tracey, a student in my class who runs the online store ArtisansInTheAndes.com.
Tracey lives in Ecuador (I had to look on the map to learn where that even is) and she sells fair trade jewelry online.
Now what's cool about her jewelry is that every piece is handcrafted by skilled fair trade artisans and every item is unique. But the problem with her jewelry is that her entire market lives outside of Ecuador.
Did that stop Tracey? Heck no. Instead, Tracey found a way to successfully sell in the United States from Ecuador without investing a large sum of money. Here's her story.
Get My Free Mini Course On How To Start A Successful Ecommerce Store
If you are interested in starting an ecommerce business, I put together a comprehensive package of resources that will help you launch your own online store from complete scratch. Be sure to grab it before you leave!
One Change that Increased Sales in My Online Shop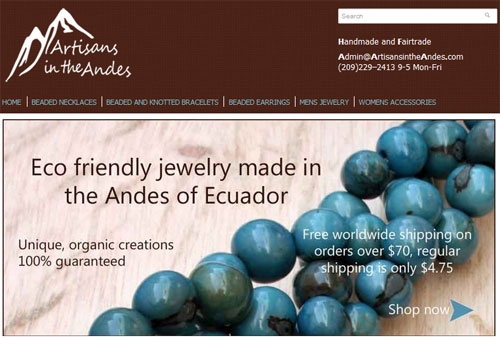 I had a beautiful new online shop that I felt proud of. After a lot of work, and support, I also had my SEO in place as well as a marketing plan. Lots of people were coming to the shop, the bounce rate was acceptable, but actual buyers were few and far between.
A touch nervous, I asked Steve to do a comprehensive review of the shop. I was hesitant because I felt protective of my little shop – it was my baby. Looking back, I should have been more open to a review earlier and more open to critical feedback. After all, a key purpose of having an online shop is to make sales, not to have a pretty object on the internet.
I got glowing reviews of the structure, speed, photos and the products themselves. But one main issue arose and that was shipping out of Ecuador.
Why I was Shipping out of Ecuador
I am a Canadian, a recovering accountant, who relocated to Ecuador seeking to live on a different set of values, especially freedom from the daily grind. I also wanted to offer services to those living in poverty, and to bring more creativity into my life.
So I set up an online shop promoting the jewelry of local Ecuadorians, mostly disadvantaged indigenous women, to help them to build their businesses and give them access to the world-wide market.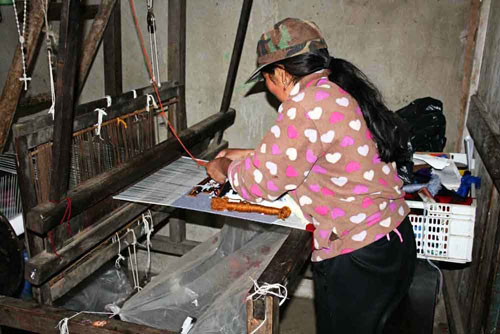 One of my goals is to help people move out of poverty through business and education. Since I live in Ecuador, I am close to my artisans, but far from my target market. Ecuador has a reliable postal system that I was using to ship my artisan jewelry.
From the feedback I received, there were a couple of problems with using the Ecuadorian postal system. The first issue was perception: My target market was not familiar with this postal system, and likely worried about the reliability of their shipment.
The second issue was time: Shipping from Ecuador to the US takes about 3 weeks, which is a long time to wait for a new bracelet. While I initially thought that getting a package directly from Ecuador would be a unique experience, now I realize that it was also a trust barrier to my customers.
Review of ArtisansintheAndes.com
Steve and the group that worked on the review of my shop suggested that I investigate shipping fulfillment services out of the United States, which was the majority of my target market. A fulfillment service is a company that stores inventory, and packages and ships out orders.
I was initially reluctant to consider fulfillment services as I lacked confidence that the shop itself would be successful. Using a fulfillment service would also involve a major change in how I was organizing my business.
Rather than smaller orders from my artisans on a monthly basis, I would have to place larger orders on a quarterly basis. When shipping small packages, I don't have to deal with customs and duty, and that would change when I shipped large amounts to a fulfillment center in another country.
I was also concerned about the increase in costs and lack of control over inventory.
However, as I thought about it, there were clearly a number of benefits to changing my business. Foremost was the fact that I would be offering a more friendly shopping experience to my customers. They would be familiar with receiving items through the US postal system, and I would reduce their wait time from 3 weeks to 3 to 5 days.
Researching Customer Satisfaction and Fulfillment Centers
I did some research around what customers look for when placing orders online and fast, trustworthy shipping plays a huge role in getting that final click. With this information, I was convinced that this was a logical, useful step that would help to grow my business.
I then started researching fulfillment centers. There are many large and excellent fulfillment centers and I requested quotes from a number of them. I searched for information on each center's reputation and service quality. I quickly eliminated ones that could not give me straightforward pricing or that had many complaints against them in the forums.
I looked for a company that would work with me, not one that would require significant changes to my company structure. One center required that I have a US corporation in order to work with them. Another required standardized boxing and others very specialized labelling. Given the small, handmade nature of my business, these requirements would not have led to a good fit for me.
Selecting a Fulfillment Center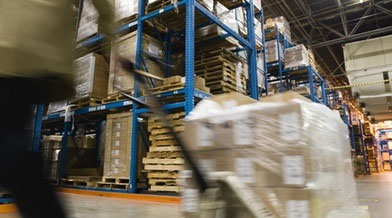 I decided on eFulfillment Services, Inc. This company gave me very clear pricing, catered to small to medium sized companies and was familiar with dealing with foreign companies. All of my interactions with them were professional and positive and continue to be so to this day.
They recommended a customs agent to me that guided me through my first shipment with no problems whatsoever.
eFulfillment Services also provides the packaging, usually bubble envelopes for my small items. They ship worldwide with a variety of services including USPS and UPS as well as standard and 2 day shipping times, so I can offer these options to my customers as well.
Bubble envelopes are oddly difficult to source in Ecuador, so the provision of the packaging was very helpful to me.
One thing that eFulfillment does not do is interact directly with my shopping cart to send them orders. Instead I do a manual process of cutting and pasting my orders into their system. This has worked fine at my current level of sales and I expect it to continue to be fine for some time.
Note: There is actually an OpenCart plugin that does the integration but Tracey is not using it yet.
Costs of a Fulfillment Center
The main additional costs are a weekly processing fee of $12.50 and storage fees of 7 cents per SKU per week. They charge a per item packaging fee for each order and recharge the cost of the postage, which combined come to about the same that I would have paid to ship the same package from Ecuador.
In my most recent shipment to eFulfillment of 600 items, they charged me a $75 stocking fee. They store each of my SKUs in separate containers and keep records of my inventory that I can access online. They send an email to customers with tracking details to let them know that their order is on the way.
They get my orders out consistently within 1 to 2 working days. I have not had even one complaint regarding the shipping or packaging.
Benefits to ArtisansintheAndes.com
The new system has other benefits that I had not anticipated. I hadn't realized how long obtaining packaging, preparing packages and going to the post office was taking me. This time is now freed up and I invest it in my marketing and blogging.
I also realize time and money savings in inventory storage, which would have become an issue had the inventory stayed in my home. I would have needed to rent a place to store my growing inventory, as well as bought storage units to keep it organized.
I am also finding that my artisans prefer to work on larger orders, so that has strengthened my relationships with them and helped their businesses as I had intended.
Most importantly, since implementing this system I am seeing a steady increase in sales quarter over quarter, so I am very pleased!
Taking Action And Not Giving Up
Tracey's story just goes to show that when there's a will, there's a way. She could have easily brushed things off and made the excuse that her lack of sales was due to geographical factors. But instead, she took action and signed on with a fulfillment company in the US.
Whenever I get questions like "Can I possibly succeed if I live in a different country?", I always shake my head. Do people in your country buy stuff? If so, then you can succeed. Every country has a market and there's always something you can find to sell and make money.
Want To Learn More?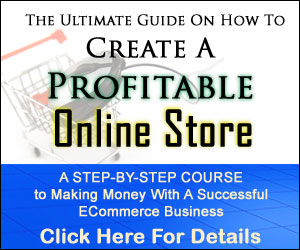 Did you enjoy reading about Tracey's journey? If so, there's more where that came from if you sign up for my full blown course on how to create a profitable online store.

My course offers over 60+ hours of video and includes live office hours where you can ask me questions directly.

If you want to learn everything there is to know about ecommerce, be sure to check it out!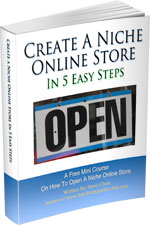 Ready To Get Serious About Starting An Online Business?
If you are really considering starting your own online business, then you have to check out my free mini course on How To Create A Niche Online Store In 5 Easy Steps.
In this 6 day mini course, I reveal the steps that my wife and I took to earn 100 thousand dollars in the span of just a year. Best of all, it's free and you'll receive weekly ecommerce tips and strategies!
Note: This post above may contain affiliate links, which means that I may receive a commission if you make a purchase when clicking a link. Please consult our privacy policy for more information.
Related Posts In Student Shops
About Steve Chou

Steve Chou is a highly recognized influencer in the ecommerce space and has taught thousands of students how to effectively sell physical products online over at ProfitableOnlineStore.com. 

His blog, MyWifeQuitHerJob.com, has been featured in Forbes, Inc, The New York Times,  Entrepreneur and MSNBC.  

He's also a contributing author for BigCommerce, Klaviyo, ManyChat, Printful, Privy, CXL, Ecommerce Fuel, GlockApps, Privy, Social Media Examiner, Web Designer Depot, Sumo and other leading business publications.

In addition, he runs a popular ecommerce podcast, My Wife Quit Her Job, which is a top 25 marketing show on all of Apple Podcasts. 

To stay up to date with all of the latest ecommerce trends, Steve runs a 7 figure ecommerce store, BumblebeeLinens.com, with his wife and puts on an annual ecommerce conference called The Sellers Summit.  

Steve carries both a bachelors and a masters degree in electrical engineering from Stanford University. Despite majoring in electrical engineering, he spent a good portion of his graduate education studying entrepreneurship and the mechanics of running small businesses.