Today I wanted to talk about a profound transition that I've been making over the past year and a half. In reality, it's actually not that profound, but it's a place that has taken me a very long time to reach. When I first started my entrepreneurial journey, I was all about doing everything myself.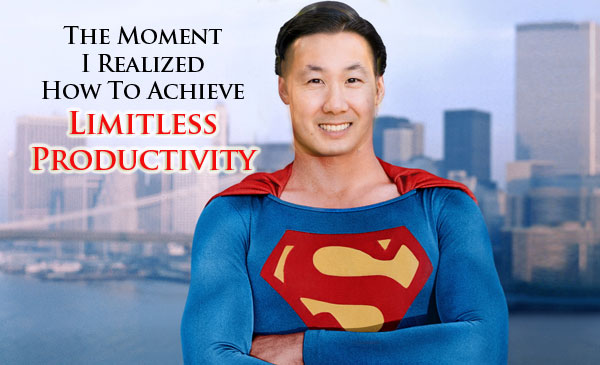 When I started my online store, I took an off the shelf shopping cart, customized it and coded in new functionality by writing my own plugins.
I also designed the store template, learned how to use photoshop, and created a lot of the art work on the site even though I had no idea what I was doing.
When I started my blog, I dissected the WordPress source code so I could understand how the platform worked before I wrote a single blog post.
I did all of my own artwork. I designed my own theme and I went through the code for most of the plugins I used before I activated them.
When I created my online store course, it was more of the same. I created my own membership site using S2Member. Instead of using 3rd party plugins, I wrote my own code to tie in the Ejunkie shopping cart to my membership site.
When I started accepting payment plans, I integrated the Stripe payment gateway to the site by creating my own forms and writing the javascript for the site. I also created the artwork, the content, and edited all of my own videos and slides.
If you still don't see the pattern here, I've been basically taking on everything myself. And I prided myself on the fact that I could do all of these things on the side with 2 kids, a full time job, an online store, a blog and an online store course.
What Has Changed Recently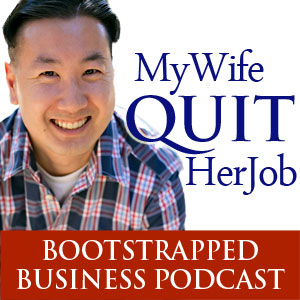 But something happened to me within the last 3 months. As many of you know, I've been working on a brand new podcast and it has really taken its toll on my psyche.
While I've enjoyed every single minute of creating the podcast content and interviewing like minded entrepreneurs, I've started to dread doing some of the other tasks involved in publishing an episode.
For example, it's a major slog going through the audio for each podcast to remove the ums and the ahs. It's also quite a tedious task to edit out pieces of audio content to make sure things are interesting.
In fact, creating my podcast has been the first time that I've felt completely helpless because it's impossible to automate the process using computers or technology.
What sucks about launching a podcast is that for every single episode that gets published, someone needs to listen to all of the audio in order to have it prepared for posting. In other words, podcast editing is not scalable via a computer program.
The Need To Outsource
Anyway while working on my podcast, it finally dawned on me that I'd finally reached my limit of productivity. In order to maintain my leisurely lifestyle, I would have to outsource some of my tasks.
For example, the recent redesign of my blog was actually contracted out to one of my friends. While I laid out the overall vision for my site using Adobe Photoshop, it was my buddy Ian who did all of the hands-on dirty work to implement the site.
And through the outsourcing of my blog design, I reluctantly discovered that I could be far more efficient with my own time by hiring someone else to do the heavy lifting.
In fact, my website redesign was the first time that I had ever handed the reins over to someone else and I'm happy to say that Ian did a fantastic job.
My only problem now is that I've become quite addicted to getting others to do my work for me. I'm now looking to outsource other parts of my businesses in order to focus on doing the things that I actually love doing.
Should You Outsource Parts Of Your Business In The Beginning?
One question I get commonly asked by my students is when to outsource different parts of your business. If you are a complete newbie, should you be contracting most of the work out to specialists?
Of course it depends on the circumstances, but I strongly believe that you should try to wear all of the hats for your business in the very beginning.
If you don't know anything about websites, then pick up a book and learn HTML/CSS. Learn about javascript and PHP. You don't have to become an expert but you should at least understand the basics.
If you don't know anything about search engine marketing, then take a class. Run your own campaigns to understand how pay per click services work.
If you've never handled customer support before, make sure you take a couple of support calls to see what's involved in running the day to day for your business.
Most newbies make the mistake of outsourcing too early before they have any idea of what is being outsourced.
When my friend Ian finished my blog redesign he told me that I was one of the easiest clients that he ever worked with.
Why? It's because I knew exactly what I wanted. When the project first began, I provided him with detailed photoshop mock ups for how I wanted the site to look. I provided coding guidelines for the style of code that I wanted him to write.
I even had strict requirements for what 3rd party code could be used because I didn't want my site to load slowly.
How did I know what I wanted? It's because I designed the first 2 original themes for my blog back in the year 2009. I knew the code inside and out and I knew exactly how I wanted the site to look and behave.
Ian later told me that some of his clients simply ask for a website and are completely ignorant to the different tradeoffs between design and usability. And as a result, certain clients have unrealistic expectations for what can be done.
It is much easier to outsource your work if you've already taken the time to understand the basics. Otherwise, you could be wasting a ton of time and money. Even worse, you could get taken advantage of by an unscrupulous worker.
Becoming A Thinker Rather Than A Doer
If you've followed my blog all along, you probably know that I've always been a do it yourself type of guy rather than an outsourcer and I've been quite vocal about it.
But given the point where I am at with my entrepreneurial journey, I've finally come to realize that my time is better spent thinking about how to expand my businesses rather than tinkering with some random piece of source code.
After all, I already know what I'm doing. I don't have that much time. It simply makes sense to get some help. I don't know why it took me so long to figure that out.
Anyways, just thought that I'd share some of the things going through my head as of late. Thanks for listening.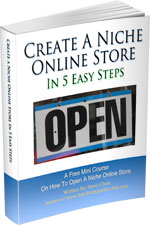 Ready To Get Serious About Starting An Online Business?
If you are really considering starting your own online business, then you have to check out my free mini course on How To Create A Niche Online Store In 5 Easy Steps.
In this 6 day mini course, I reveal the steps that my wife and I took to earn 100 thousand dollars in the span of just a year. Best of all, it's absolutely free!
Similar Posts
Have you read these?