As a seller, the Amazon Vine program is an excellent way to get early reviews for your newly launched products. As a buyer, Amazon Vine gives you the opportunity to receive free product in return for your feedback.
Both the seller and the reviewer side of Amazon Vine will be covered in this post including how to join and how the program works.
In order to become a successful Amazon seller, you must learn how to get reviews on Amazon. Not only do reviews provide social proof for potential customers but they also increase the conversion rate of your Amazon listing.
However, the problem with getting reviews is that it's a chicken and egg problem. In order to get reviews, you have to generate sales. But in order to generate sales, you have to obtain reviews.
Back in the day, you could give away free products in return for a review to quickly boost new Amazon listings. But ever since Amazon banned incentivized reviews and cancelled the Early Review Program, it's now difficult to get initial reviews for your product.
Thankfully, Amazon has made their Vine program free for brand registered sellers. By enrolling in Amazon Vine as a seller, you can quickly gather up to 30 reviews in a short period of time.
This article will explore the pros and cons of the Amazon Vine program to help you decide whether or not it's worth your time.
Get My Free Mini Course On How To Start A Successful Ecommerce Store
Are you interested in creating a strong, defensible brand for your products? If so, I put together a comprehensive package of resources that will help you launch your own online store from complete scratch. Be sure to grab it before you leave!
What Is Amazon Vine?

Amazon Vine is a product review program designed to encourage shoppers to leave honest, unbiased reviews in return for free Amazon products.
However, Amazon is EXTREMELY selective on who they choose to be reviewers.
Amazon Vine reviewers (aka. Vine Voices) are selected on an invite only basis and they represent the most trusted reviewers on Amazon.
Vine Voices are exclusively chosen based on their review rank which is a measure of the quality and usefulness of their reviews as judged by Amazon customers.
As a seller, you can use the Amazon Vine program to get reviews for your products and as a buyer, you can get free Amazon merchandise.
How The Amazon Vine Program Works
The Amazon Vine program is the ONLY exception to the "no incentivized reviews rule" on Amazon.
Once you enroll in the Amazon Vine program as a seller, a Vine Voice can request to receive your product for free in exchange for a review.
Vine reviewers are not compensated for taking part in Vine but they do get to keep your product.
In addition, you are not allowed to contact the reviewer and there can be no correspondence whatsoever. Basically, you have zero influence over how they will review your product.
As a result, there are no guarantees that you'll receive positive feedback.
Here's an example of a positive Amazon Vine review.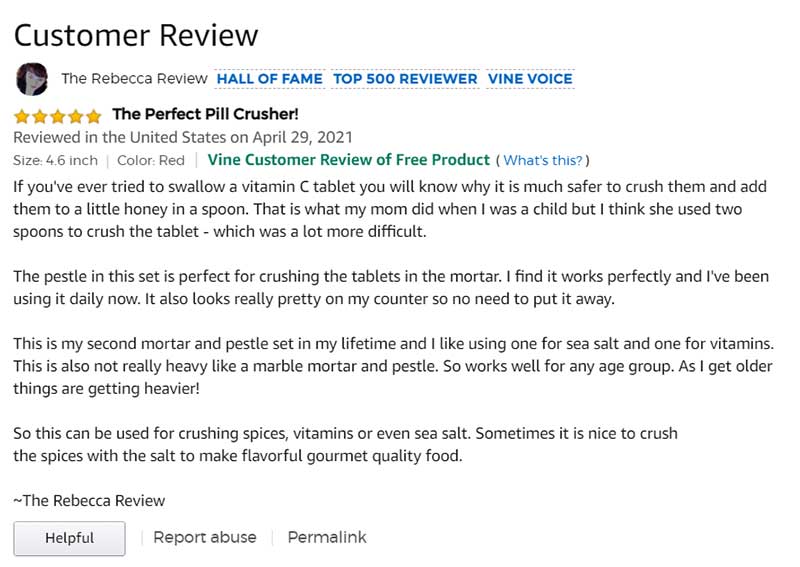 Meanwhile, here's a crushing 2 star Amazon Vine review on that exact same product.

Judging by the sales and rank of this product, this one 2 star review probably destroyed the product listing soon after launch!
As you can tell, enrolling in Amazon Vine can be a blessing and a curse depending on who you receive as a reviewer. As a result, you should only enroll in Amazon Vine if you have confidence in the quality of your product!
How Much Does Amazon Vine Cost?
Amazon Vine costs $200 per parent ASIN to enroll in the program. Amazon Vine used to be free but Amazon started charging for the service on October 12, 2021.
You will not be billed for Amazon Vine until after your first review is published.
In addition, child ASINs are free of charge.
Amazon Vine Program Requirements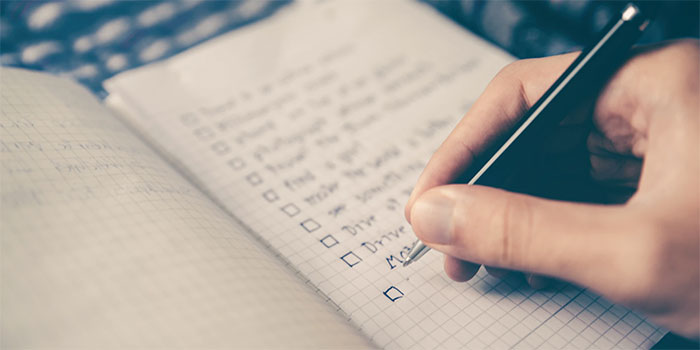 To qualify for Amazon Vine, you must be brand registered, sell new products and have fewer than 30 reviews on your listing.
Initially, the Amazon Vine program was only open to first party sellers on Amazon Vendor Central. But today, it's open to all brand registered sellers.
However, you must cover the cost of the 30 free products you are giving away including any FBA fees.
Here are the exact requirements to enroll in the Amazon Vine program as a seller.
You must be enrolled in Amazon Brand Registry
You must set aside 30 products to give away for free.
You must have less than 30 reviews on your listing. For example, if you already have 10 reviews on your listing, you can get 20 more reviews at most.
You must sell brand new private label products via Amazon FBA.
Your product listing must be active and complete with images and descriptions.
You must have not previously enrolled the product in Amazon Vine.
Amazon Vine Product Restrictions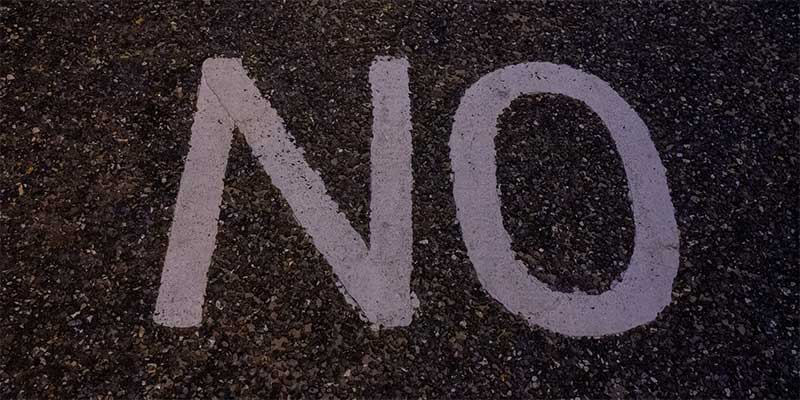 In addition to the account and listing level restrictions described above, Amazon imposes product level restrictions as well.
For example, you are not allowed to enroll adult products into the program. Amazon's definition of "adult" is quite broad so make sure you check this page for more information.
In addition, you can not use Vine if your product…
Requires Amazon to bundle multiple products for delivery or review.
Requires a reviewer to order a separate product to complete the review. For example, if you sell an electronic product that requires a special battery which isn't included.
Does not correspond EXACTLY to your Amazon listing.
How To Enroll In The Amazon Vine Program As A Seller
Once you've reviewed all of the requirements, enrolling a product in Amazon Vine is simple!
1) In Seller Central under the advertising tab, click on "Vine".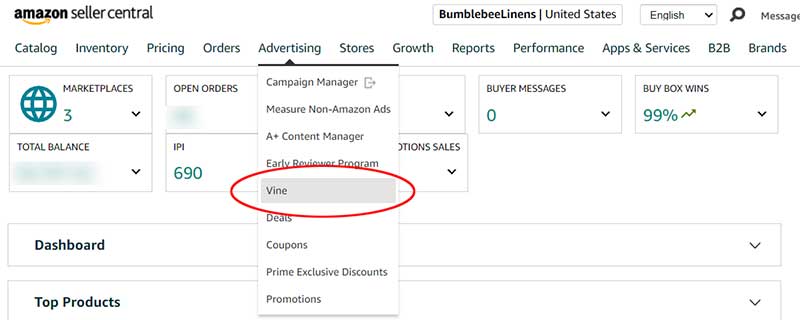 2) Assuming you fulfill all of the requirements, you'll be presented with a screen to select products to enroll. Amazon will often suggest new products in your portfolio.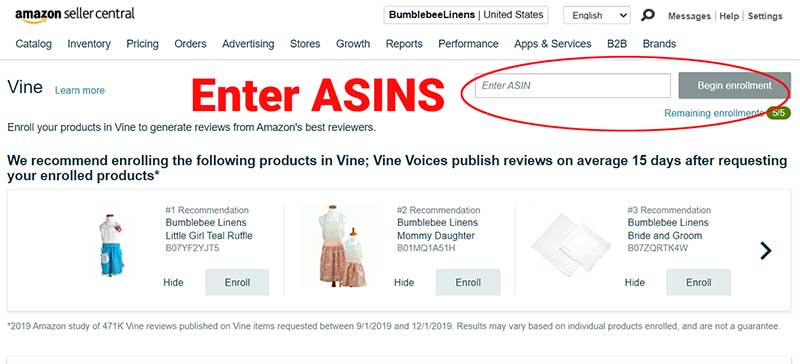 3) Make sure you have enough inventory and choose your products!
Once you've selected up to 5 ASINS to enroll, you will set aside these products for Amazon who will reach out to Vine reviewers that your product is eligible for review.
As mentioned earlier, Amazon will not offer your products to just any Amazon Vine reviewer. Vine voices are carefully selected based on purchase history and demographic.
However, if Amazon can't find 30 targeted reviewers for your product, they will open it up to all Vine reviewers after 28 days.
How Many Units Should You Send To Amazon For Vine?
You should send in 30 units of your product when you enroll in Vine with a minimum of 5 units.
Amazon Vine limits the number of reviews you can receive to 30 and you want to make sure you take advantage of all 30 potential reviews.
Ideally, you should send in more than 30 units because some Amazon reviewers may not choose to review your product. Once your product reaches 30 reviews, your product becomes ineligible for further Amazon Vine reviews.
How Many Products Can You Enroll In Vine?
There is a limit of the number of active products you can simultaneously enroll into Amazon Vine depending on your seller tier.
Sellers at the basic tier can register 5 products.
Sellers at the plus tier can register 10 products.
Sellers at the premium tier can register 20 products.
If you've reached your limit, you can enroll a new product after 90 days from enrollment or when all units are reviewed.
Are Vine Reviews Really Unbiased?
Recently, I was asked whether an Amazon Vine Reviewer could be paid (on the side) to leave either a positive or a negative review for a seller they recognize.
In theory, this is possible but Amazon makes a concerted effort to preserve anonymity for Vine reviewers and sellers. In addition, Amazon exercises a great deal of control over who does the reviewing.
For example, Amazon offers every Vine member a specific queue of items for review based on their review history and demographic. There's no guarantee that an Amazon Vine reviewer will even see your product.
Also, Vine reviewers are selected by invitation only so it's highly unlikely that a reviewer would be willing to risk getting caught for some extra cash.
Overall, I wouldn't worry about malicious activity with Amazon Vine:) But the fact that I'm even addressing this question is a testament to the cutthroat nature of selling on Amazon:).
What If You Get Negative Reviews From Amazon Vine?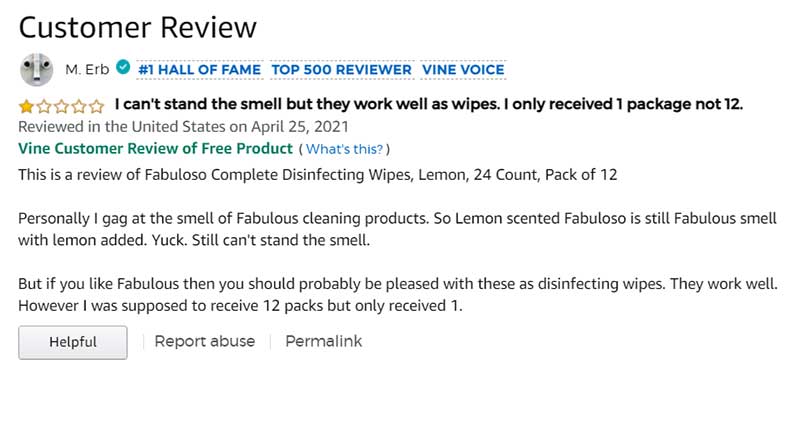 Amazon Vine is meant to be a platform for unbiased reviews. As a result, if you get a negative review, you're pretty much stuck with it.
No contact is permitted between a Vine reviewer and a seller under any circumstances! If you try to contact a Vine reviewer, you could get your sellers account permanently banned.
Unfortunately, a negative Amazon Vine review can destroy the sales of a brand new product so use Vine at your own risk. Make sure that you are not selling a piece of junk before you enroll:)
How Long Does It Take To Get Reviews On Amazon Vine?
On average, you can expect to get your first Amazon Vine review as quickly as 5 days or up to 4-8 weeks.
Once you enroll your product, an Amazon Vine reviewer can request your product after 24 hours. The product then takes 1-2 days to ship.
After that, the reviewer can analyze and start reviewing your product.
Please note that there is no deadline for an Amazon Vine reviewer to write reviews for the products they receive through Vine.
Also, Amazon Vine reviewers need time to use your product and write up a thorough review.
In addition, you probably won't end up receiving 30 reviews either. Amazon Vine members are not obligated to leave you a review and a small percentage of reviewers will do nothing.
You should also expect to NOT receive all 5 star reviews. Some Amazon Vine reviewers have been known to be extremely picky so it's a luck of the draw on who you'll get.
Pros And Cons Of Joining Amazon Vine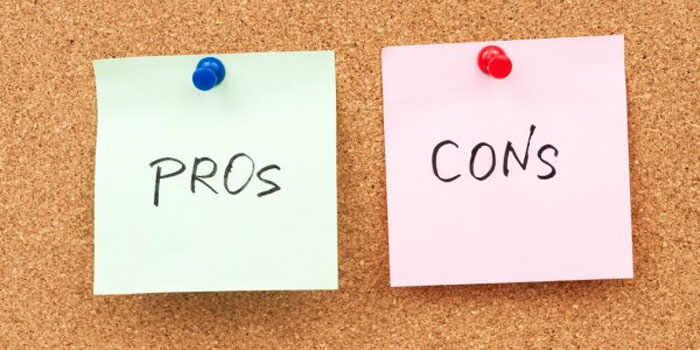 Because Amazon cancelled their Early Review Program, Amazon Vine is now one of the fastest, "legal" ways to generate early reviews for your products.
But with any Amazon review strategy, there are going to be advantages and disadvantages. Read the pros and cons below and decide for yourself whether Amazon Vine is worth it.
Amazon Vine Pros
Amazon Vine is the fastest way to get reviews for a newly launched product – Within a few months, you can receive up to 30 reviews to quickly jumpstart your listing.
You'll receive unbiased reviews – Because Amazon carefully screens its Vine reviewers, your Vine reviews will carry more weight than the average review on Amazon.
Amazon Vine is free – Amazon Vine does not cost a thing for brand registered sellers (outside of the cost of the product)
You'll receive more sales – More reviews for your product will provide social proof and boost the conversion rate of your listing.
Amazon Vine Cons
Reviews may be negative – Amazon Vine reviewers are not obligated to leave you a positive review. Sometimes, a negative Vine review can destroy your brand new listing.
Giving away free products can get expensive – If you sell an expensive product, it may be cost prohibitive for you to give away 30 products for Vine reviewers.
Your reviews are capped at 30 – If you already have 29 reviews, the Vine program will only provide you with 1 additional review regardless of how many units are given away.
Vine reviewers are critical – Because Vine reviews are thorough, they may pick apart and openly discuss the shortcomings of your product for everyone to see.
When deciding whether Amazon Vine is worth your time and money, it boils down to the quality of your product for sale. To be frank, you shouldn't be selling cheap junk on Amazon to begin with.
And if you are, then your business will probably die making the Amazon Vine decision a moot point. Make sure you sell something of value!
How To Become An Amazon Vine Reviewer
To become an Amazon Vine Reviewer, you must consistently leave complete and thorough Amazon reviews on a wide variety of products. Based on the list of Amazon top reviewers, the minimum number of reviews you must publish to be eligible is 100 reviews.
As an Amazon Vine Voice, you have access to a rolling list of products that you can order at any time for free!
The best part is that you are not obligated to leave a review at all and if you decide to leave a negative review, you are protected from retaliation by Amazon:).
Unfortunately, there's no set formula or methodology for getting an invite into the program. However, you have a much higher chance of getting in if you leave complete, thorough reviews of the products you buy.
Amazon cares about quality over quantity and here are some guidelines for the types of reviews you should leave.
Never leave a 1 sentence or a 1 word review – It doesn't matter how many reviews you leave (to a certain extent) as long as they are helpful.
Leave thorough reviews on specific product categories – By focusing on a specific category and demonstrating expertise in a specific niche, you're much more likely to be selected.
Leave reviews on a regular basis – Amazon gives more weight to recent and consistent reviews.
Avoid complaining about product attributes that are clearly stated – For example, don't complain about the size of a product if the dimensions are clearly specified.
Even though the exact algorithm for getting an Amazon Vine invite is unknown, reviewers with reviews that are consistently upvoted have the best chance of being invited to the program.
If you are curious, Amazon openly publishes their top reviewers on this page.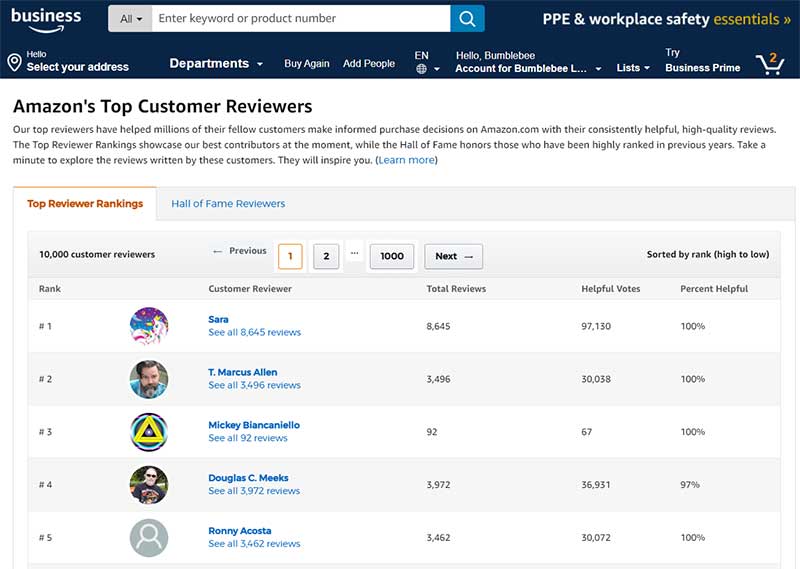 As an Amazon Vine reviewer, you should also be aware of the tax implications for the free merchandise that you receive. Technically, if you receive more than $600 worth of free products, you may have to pay taxes on the value of the merchandise.
Should You Use Amazon Vine?
As a seller, if you sell a quality product and aim to establish a strong brand, then enrolling in Amazon Vine is a no brainer.
As a successful Amazon seller, you should have confidence in the quality of your product and the risk of potential negative reviews should always be worth the gamble.
Right now, Amazon Vine is the only sanctioned way of getting bulk reviews and it's free of charge!
As an Amazon shopper, there's no better way of consistently getting free products you love from Amazon. Just make it a habit to leave a detailed review for every product you buy and you'll soon be on your way to getting invited to the Vine program.
Either way, as a buyer or a seller, it's a win win situation.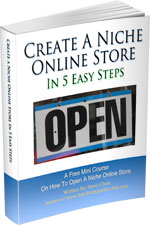 Ready To Get Serious About Starting An Online Business?
If you are really considering starting your own online business, then you have to check out my free mini course on How To Create A Niche Online Store In 5 Easy Steps.
In this 6 day mini course, I reveal the steps that my wife and I took to earn 100 thousand dollars in the span of just a year. Best of all, it's free and you'll receive weekly ecommerce tips and strategies!
Note: This post above may contain affiliate links, which means that I may receive a commission if you make a purchase when clicking a link. Please consult our privacy policy for more information.
Related Posts In Amazon Ranking & Review Strategies
About Steve Chou

Steve Chou is a highly recognized influencer in the ecommerce space and has taught thousands of students how to effectively sell physical products online over at ProfitableOnlineStore.com. 

His blog, MyWifeQuitHerJob.com, has been featured in Forbes, Inc, The New York Times,  Entrepreneur and MSNBC.  

He's also a contributing author for BigCommerce, Klaviyo, ManyChat, Printful, Privy, CXL, Ecommerce Fuel, GlockApps, Privy, Social Media Examiner, Web Designer Depot, Sumo and other leading business publications.

In addition, he runs a popular ecommerce podcast, My Wife Quit Her Job, which is a top 25 marketing show on all of Apple Podcasts. 

To stay up to date with all of the latest ecommerce trends, Steve runs a 7 figure ecommerce store, BumblebeeLinens.com, with his wife and puts on an annual ecommerce conference called The Sellers Summit.  

Steve carries both a bachelors and a masters degree in electrical engineering from Stanford University. Despite majoring in electrical engineering, he spent a good portion of his graduate education studying entrepreneurship and the mechanics of running small businesses.