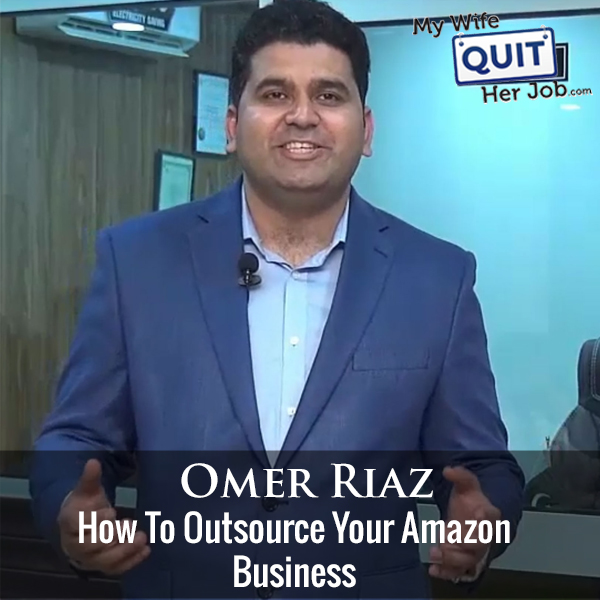 Podcast: Download (Duration: 41:46 — 48.1MB)
Today, I'm really happy to have Omer Riaz on the show. Omer and I just hung out for 3 straight days at my annual event the Sellers Summit. He's been an Amazon and Ebay seller for many years and now he helps others manage their own businesses.
Today, he runs the popular Amazon VA service Urtasker.com and in this episode we are going to talk about how to outsource and scale your Amazon business even if you are a one man show.
Get My Free Mini Course On How To Start A Successful Ecommerce Store
If you are interested in starting an ecommerce business, I put together a comprehensive package of resources that will help you launch your own online store from complete scratch. Be sure to grab it before you leave!
What You'll Learn
Common mistakes Amazon sellers make
Which Amazon tasks are easy to outsource
How much it costs to outsource Amazon management
How to work with a virtual assistant
The biggest mistakes sellers make when outsourcing
Other Resources And Books
Sponsors
Klaviyo.com – Klaviyo is the email marketing platform that I personally use for my ecommerce store. Created specifically for ecommerce, it is the best email marketing provider that I've used to date. Click here and try Klaviyo for FREE.


Privy.com – Privy is my tool of choice when it comes to gathering email subscribers for my ecommerce store. They offer easy to use email capture, exit intent, and website targeting tools that turn more visitors into email subscribers and buyers. With both free and paid versions, Privy fits into any budget. Click here and get 15% OFF towards your account.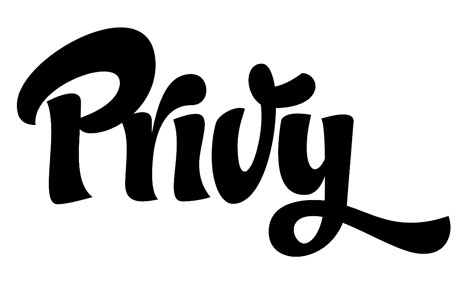 Avalara.com – Handling sales tax is complicated. Fortunately, Avalara simplifies sales tax with real-time tax rate calculations and automatic return filing. And the best part is that Avalara already integrates with your existing accounting, e-commerce and marketplaces like Amazon, so it's super easy to setup. Click here and get a FREE TRIAL.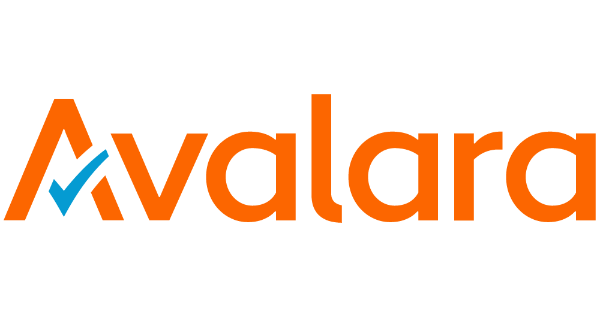 SellersSummit.com – The ultimate ecommerce learning conference! Unlike other events that focus on inspirational stories and high level BS, the Sellers Summit is a curriculum based conference where you will leave with practical and actionable strategies specifically for an ecommerce business. Click here and get your ticket now before it sells out.


Transcript
Steve: You're listening to the My Wife Quit Her Job Podcast, the place where I bring on successful bootstrapped business owners and delve deeply into the strategies they use to grow their businesses. Now today I'm happy to have Omer Riaz on the show, and Omer runs the popular Amazon VA service UrTasker.com. And in this episode, we're going to discuss how to outsource and scale your Amazon business if you're a one man show.
But before we begin, I want to thank Klaviyo for sponsoring this episode. Whether you are getting your business off the ground or looking for new ways to scale, Klaviyo offers fast, simple and repeatable ways to grow. And with Klaviyo you can personalize your marketing, build your customer relationships and automate your online sales. And it's now easier than ever to create amazing email and advertising experiences. Now I want to introduce Klaviyo's new entrepreneur growth guide. Packed with must read blog posts, case studies and getting started content, this guide will help you prioritize what to do next for maximum revenue growth.
Now moving to a new marketing platform can be intimidating but Klaviyo helps you get up and growing fast with proven technology and countless support resources. Now you can actually check out this free content now over at Klaviyo.com/mywife. Once again, that's K-L-A-V-I-Y-O.com/mywife.
Now I also want to give a shout out to Privy who is also a sponsor of the show. Privy is the tool that I use to build my email list for both my blog and my online store. Now, what does Privy do? Well, Privy is an email list growth platform and they manage all my email capture forms. And I use Privy hand-in-hand with my email marketing provider. Now, there are a bunch of companies out there that will manage your email capture forms but I like Privy because they specialize in e-commerce. Right now I'm using Privy to display a cool wheel of fortune pop up. Basically a user gives their email for a chance to win valuable prices in our store and customers love the gamification aspect of this. And when I implemented this form email signups increased by 131%.
Now I'm also using Privy for their new cart saver pop up feature to recover abandoned carts as well. So bottom line, Privy allows me to turn visitors into email subscribers, which I then feed to my email provider to close the sale. So head on over to Privy.com/Steve and try for free. And if you decide you need some of the more advanced features, use coupon code MWQHJ for 15% off. Once again, that's P-R-I-V-Y.com/Steve, now onto the show.
Intro: Welcome to the My Wife Quit Her Job Podcast. We will teach you how to create a business that suits your lifestyle so you can spend more time with your family and focus on doing the things that you love. Here is your host, Steve Chou.
Steve: Welcome to the My Wife Quit Her Job Podcast. Today I'm really happy to have Omer Riaz on the show. Now Omer and I just hung out for three straight days at my annual event the Sellers Summit. He's been a seller on Amazon and eBay for many years until he decided to help others manage their own e-commerce businesses. And today, he runs the popular Amazon VA service, UrTasker.com. And in this episode, we're going to talk about how to outsource and scale your Amazon business even if you are a one man show. And with that, welcome to the show, how are you doing today Omer?
Omer: I'm doing good, what about you?
Steve: I'm doing well, still recovering from the event however, since a full week of lack of sleep has gotten to me, but I'm slowly catching up.
Omer: Same here.
Steve: So Omer, I understand that you used to be an Amazon and eBay seller. So first off, are you still selling today? And then how did you kind of come up with the idea of starting UrTasker?
Omer: Sure. I mean, currently, I'm not selling on eBay or Amazon. My story started in 2015. So my background is in IT. I have worked at Accenture and Deloitte as an IT consulting for implementation of ERP softwares. So me and my brother, we started selling on Amazon in 2015. And when we started, we obviously started with the retail arbitrage. And then later on, I moved to private label. And that's how we started. But when we started, what I felt is there is a huge gap when it comes to staffing for e-commerce. You can find people, and if you find people they're not economical. So we basically brought our third co-founder and we set up a team in Pakistan with three people.
And what happened after a year or so, they were managing our listing, listing creation, PPC management. Obviously, when we brought them in, I got myself training first and then I trained them on these basic tasks. So after one year, we were doing pretty good. Like we were six figure seller, and we had some of our suppliers in New Jersey, and by the way, I'm from Long Island, New York. And so they were asking, you guys are from IT and how you guys are doing e-commerce, it doesn't make sense. And we could see our orders and everything. And we said, we have our own team, which is managing all the daily tasks.
And they said, wow, where is your team? And I said, it is in Pakistan, and they said, okay, can we get those guys to manage our account? And that's how the idea came in. And we said we could be sellers. But then we started, we felt the gap. I mean, these guys are facing the same issue so we should start growing that outsourcing practice because in our IT background, we have managed teams in India and Philippines. So we had an experience to manage and grow our teams. So we said we should apply the same experience in e-commerce, there is a huge gap. So that's where we started building our team. And now I was back in Pakistan two weeks ago, and we completed our fourth year in business. We have about 200 trained e-commerce specialists on our team. I have three offices, one main office in Long Island and two offices in Pakistan.
Steve: So Omer, I'm just kind of curious, why did you outsource to Pakistan so early? I mean, a six figure business is still manageable with just like a couple of people, right?
Omer: Yes. At that time I was working full time. So it was not easy for me to do e-commerce as well as do my job. So I had to delegate to someone who could basically do all the product research criteria, because it was taking a lot of time. So I was not ready to invest that time. I mean, I was good learning stuff and then delegating stuff to my VA. So that's why early in the race[ph] when I started selling I started delegating, and that's how we came up with that team.
Steve: I see. So in Pakistan, these are just your friends who are helping you out with the business. And it just — you just kind of stumbled upon UrTasker or basically.
Omer: Yeah, so UrTasker is basically a family business as well.
Steve: Interesting okay.
Omer: Yes, yes. So we are three co-founders, three brothers, one in Pakistan, two here in US. So we brought our younger brother who is helping us, he's the director of operation, he is doing great job. So it started within the family. And now we have a family of 200 people.
Steve: Oh, wow. Okay cool. And so when did you decide to just shut down the e-commerce business and just focus on the outsourcing part?
Omer: In early 2016, where people are demanding a lot of where we can allocate time to train people rather than just focus on our Amazon account. So we stopped selling and also it's not interest of the sellers because if we keep selling that and it's a conflict of interest, I would say.
Steve: If there's an overlap of product, I would say.
Omer: Yes.
Steve: Okay. All right, so I mean, you've been doing this for quite some time now. What would you say are some of the most common tasks that you believe that everyone should be outsourcing with their business? And I understand you do more than Amazon, right? You also do PPC advertising, you also do Shopify store outsourcing and that sort of thing. Is that correct?
Omer: Yes. So we started delegating very basic tasks, like we were doing Amazon wholesale, retail arbitrage. And so basically, we started with the listing creation. Then when I learned Amazon PPC, I delegated that to PPC. So we were growing our team. And one of the basic concepts behind UrTasker is that we always vet the skill set of our VAs. So if I'm not comfortable — I was not comfortable two years ago when we were doing PPC, but now I'm comfortable. They can manage PPC because they have this knowledge and experience as well managing multiple accounts. So I would say everything which has to do e-commerce, whenever I talk to someone I said, other than making your coffee in your room, we could do everything like customer support, listing.
Like the other day, I heard a story which I would like to share. One of my guys reach out to me, and he said a lot of time when I was at Sellers Summit, they said, a couple of people were asking me how do you do inventory management? So one of the managers shared a story that we were doing, we were filing case in Amazon for missing inventory and they basically helped the client to recover around $5,000 which is amazing. We're doing that job, which probably could take a lot of time like researching, and doing data filters on Excel and getting all the data and then submitting cases. So these kind of tasks. So I mean anything which has to do with Amazon, other than shipping your product can be delegated.
Steve: Well, okay, so if you look at your client base right now, what would you say is — I want you to just give me like a prioritized list. So let's say I'm a seven figure amazon seller, and I need to offload some stuff, what are some of the low hanging fruit things that everyone you believe should be outsourcing right now?
Omer: Well, it depends on the business model. Let's say, if you're private label, and you're running business on private label, and I think the major part is listing optimization and PPC management. That takes a lot of time because you're getting data from your PPC, you're downloading reports, now you have to get the data and put into your listing whatever you find. Initially, you have to do optimize your listing based on best images based on Amazon standard, you have to check your title, bullets, backend keywords, description to make it attractive to whoever comes to your product listing. Then you have to come in the second part is like when you start running PPC, now you're getting very valuable in information you need to input.
A lot of what I have seen the past two years, a lot of people miss that opportunity, they are so busy in their day to day tasks that they don't focus. I mean, how I see like a lot of people are focusing on listing optimization and as you have seen since 2015, Amazon is changing a lot of things. Back in the days if you remember, you were allowed to have 500 characters in the backend. Now, they only allow you do 55. So a lot of people don't know these basic things. So the VA should not only be doing whatever you assign, but also researching whatever is going on Amazon or eBay or Shopify, just to bring the latest stuff in your plate, so you decide what to do and what not to do.
Steve: Okay. And so, in terms of the listing itself though, there's a lot of components of that, that need to be provided to the VA, right, like product images and all that. Is there any disconnect then with the message you want to give across? And I don't know, for my listings for example, I would tend to want to try to handle those myself rather than someone who does not know anything about the product to handle the listing, right? How do you rationalize that?
Omer: I mean, the very first thing which I tell everybody whenever they come to get our services or inquire about our services, I say that the very first thing you need to ask yourself is, are you following Amazon standard? Okay. I mean, titles are you putting — are you utilizing the full space available? When it comes to bullets, are you putting relevant keywords there? Description, is your description attractive that people can make decision based on that? Are your images optimized? I mean, back in the days, there was only like people used to focus on the main image, now you have lifestyle images, and based on your product category you need to optimize that so it can convert well.
Steve: But are those images, those aren't something that a VA can handle; you have to take your own images?
Omer: Yes, VA can basically, I mean, you have to provide basic images. And then a VA can also suggest you, if your VA is on advanced level, that once you're taking images, you need to keep this thing in mind in terms of lifestyle images, these are the things which I need as a VA from product. So it makes your job much easier when you're taking photos of your product.
Steve: Sure. Okay. So I guess the real question I'm trying to get at is what is the best way to work with the VA, right? Basically, you're contracting your work out to someone who knows nothing about your business. What are some of the best practices with working with the VA?
Omer: Sure. I mean, one of the concept which we're trying to implement at UrTasker basically is we want to provide or any other agency, it's basically provides same services which fortune 500 companies get. I mean, obviously, these are small sellers, they don't have like, probably they don't have corporate experience. But there are a couple of things which they need to keep in mind whenever they are working with the VA or any agency or freelancer. I mean, the first thing is you have to be patient, you need to spend some time to know your VA, since you're working with a human being. So you need to build a strong sense of mutual understanding. That's the very first thing, because that guy is working as your employee, so you need to be patient, learn about them.
The second thing is that you need to make sure, and that's very important, whenever people come to us, and they said, well, you said that your VA is trained and we could start working from day one. And I said, well, that's true. But what you need to do is you need to make sure that your VA understands your business process, okay? So everybody has a different way of doing things. So you need to show them what and how, okay, so this will basically eliminate roadblocks and downtime. So you need to spend some time to make sure how your business process works, it is documented, it's great. If it's not, document that and make sure your VA understands your business process. And don't start from day one. Obviously, everybody wants to utilize their VAs from day one, but spend some time teaching them or helping them to learn about your business process. That's the second thing.
Steve: What does a realistic onboarding process looks like? So let's say I approached you guys, and I said, hey, I need a VA. What's the onboarding process look like?
Omer: Well, onboarding process is basically — I mean, if you ask about your task, and obviously we do account audit first, okay, that's the very first thing just to know how you're doing, what you're missing. It's basically give us the scope of the work. And then we take the task which you want to delegate, and we make it a complete scope of work which needs to be done. But onboarding process, I would say, let's say, I mean, it depends on the availability of the VA or the skill set you're looking for. But once you start, you need to at least for two weeks, you need to have continuous meetings, spend some time.
So I don't know if I answered your question. But it depends on the skill set of the VA. If availability how long it — but normally, onboarding would take probably two weeks I would say from the day when we do analysis, and then you should probably spend like one or two weeks, not every day, but maybe spend every day maybe 30 minutes, 40 minutes with your VA to help him or her to understand your business. So that's how the typical…
Steve: So you mentioned the skill set of the VA. I understand like at least in your firm everyone is trained right. So is that not a factor any more then?
Omer: I mean they are trained on different levels. But again, what is your requirement, what exactly you are looking for? You need to match the skill set of the VA and then the business process. I remember when I used to work in big for IT consulting firm, they used to spend a lot of time during the project implementation for requirement gathering for defining the scope of the word. So that is also very important in e-commerce world as well.
Steve: So outside of listing optimization and let's say PPC because PPC involves money, I would imagine people might be a little bit squeamish about that, what are some other things that people have been outsourcing?
Omer: I mean, customer services and other stuff like basically talking to your customers, let's say if they have an issue with your order that is another thing. And then inventory management, which that takes a lot of time as well, like you are creating FBA shipment orders whatever, and then you take like number of steps just to make sure all of your inventory arrives at FBA warehouses, okay. And let's say if they are doing FBM, then you need to have run the whole system at your own, whether you're selling on multiple channels, so every seller has their own ways of doing, they have different softwares to manage that. So basically, depending on your business model, inventory management would be another.
Steve: Can we go into more depth on the inventory management? So am I using a VA just to make sure all my stuff arrives on time, and then nothing is lost? And will the VA also just contact Amazon for a refund in case things do get lost? Like just outsource that whole section? Is that what you're suggesting?
Omer: Yes, yes. I mean, there are two ways. One is like manual way of submitting cases. Now there are like software as well, we are working with a couple of vendors who are basically, they are using different softwares, but at the end of the day, there are still some manual work which you need to do. Like when you're pulling up the report, inventory report and you just have to filter out some data just to see what exactly you're looking for, so these kinds of tasks needs to be — that can be managed by a VA as well.
Steve: Okay. And in terms of customer service, I know you said your team is in Pakistan for the most part, right?
Omer: Mm-hmm.
Steve: I guess one of my concerns if I just — off the top of my head if I didn't know you would be okay, how is the English of the people? And can someone really manage a customer service team because they're representing your company, right, and you want everyone to respond appropriately?
Omer: Definitely, definitely. For customer service — I mean, in Pakistan, the second language, I mean, English is obviously a second language, but they, for past 10 to 15 years, they start teaching from grade one. So obviously, the level is good. But if you compare to a US resource, you cannot compare. Obviously, there is a difference in skill set and all those things. But what I suggest is whenever you're working with VA, or you're going to delegate, I tell people that you need to build your templates. That's very important.
There could be communication, which is outside of those templates which can be handled, but you need to have your templates, and every business has different scenarios, and you need to build those templates so your VA can easily use those situations, scenarios, and reply to customers, or Amazon using those templates. So that is another way of doing smart things. Rather than yourself, you're putting yourself basically applying the same thing over and over again.
Steve: Do people ever outsource their voice support over to you guys, because I know you guys do more than just Amazon?
Omer: Yes. I mean, voice support, not much. I mean, they can call to Amazon, okay or they can talk to their customers as well, but not much, mostly focused on PPC and listing optimization. And some of our clients have their own rep in US which they would like to use.
Steve: Okay. And I know, I've heard some stories about this in the past, but have you ever seen the issues with Amazon sellers allowing freelancers and VAs into their Amazon accounts? And the reason I bring this up is because I have a buddy who once allowed a VA into his account, and that VA had been doing some suspicious activity with other accounts kind of inadvertently and he ended up getting suspended for a brief period.
Omer: Mm-hmm. I mean, that's a very important point. I mean, that's how — we try to manage it in this way. Like we have our own offices and all of the traffic is managed. The very first thing, whenever we work with someone, we will tell them, like what is your scope of work? What exactly you want your VA to do? Okay. And then we suggest, okay, we need permission using user permissions of those stuffs, don't allow us anything else, okay. And we continuously review that after a month or so if let's say, the VA is just focusing on some tasks and he is not authorized for other one, we tell the client right away, you need to take back access for those stuffs. So it's very important.
I mean, Amazon encourages people to give their staff permission using user permissions rather than giving them admin account. So the way like you have seen in offices, people have signs like no smoking, so we have signs, posters in our offices saying no admin account, okay? Don't log into any admin account. So there is no admin account, obviously, and everybody who's starting, who is thinking about delegating it, they need to make sure that whoever they give access, it should be through user permission. And they also need to inquire about, let's say, a freelancer, if he or she has admin account, because they need to add that extra layer as well.
My younger brother, he's a cyber line Pro local, cybercrime lawyer, and he recently recorded a video as well just to educate people that what they need to do when they are delegating, just to make sure they are not end up giving their account to a freelancer who is basically also having his own account or managing someone else's account through admin access. So you need to be very careful, make sure. And also, one other thing you could do and all of our client do with us is sign NDA as well. So in this way, they are safe since we are located in the US. So, we sign NDA with everybody, whoever gets our services. So that's another layer you can add to just protect yourself.
Steve: So what are some of the biggest issues and pitfalls you see with Amazon sellers? What do they run into while outsourcing? Like what are some of the common problems that you've witnessed?
Omer: I mean, let's start with if someone is very fresh and start planning to sell on Amazon. I think the major mistake which they make is they rush into their product research, okay, they don't spend much time looking at different categories and looking into different options, looking at the market, their competitors, they rush into first product. I mean, that is fine if you have a lot of money, but let's say if you're trying to build your dream, and if you're working full time, and you have low budget, so you have to be very careful when you are selecting the first product.
The way we do is now like for the past one and a half year we started — we said okay, you don't have to hire a VA, we could give you a small package where you could hire someone for a time being who could do product research. So this way you are safe, you basically get maybe five or six choices of product research and products, and then you could basically order them in like less than 100 items, and launch maybe four or five, and obviously one or two is going to work. That should be your product rather than just rushing into the product research phase, and then ordering thousands of items and they are just sitting in a warehouse or Amazon.
And that's how you basically, the dream you're trying to build or being an entrepreneur or having your online business, it's basically you just making a mistake right there. That's for people who are starting up. So if you're starting out, just make sure you spend your time just learning about basic stuff and spend time on product research.
Steve: I guess specifically what I was asking is what are some of the problems or unrealistic expectations that people have when hiring a VA and what are some common mistakes? So for example, let's say I get a VA, and I expect this VA to be able to do everything right off the bat, and I just throw everything over and expect my business to take off. It's stuff like that, what are some, what are some of the biggest mistakes that you see people performing when they're just dealing with VAs for the first time?
Omer: Sure. I mean, there are two things. First thing is people who basically give everything to their VA, okay, and then they expect that this VA is going to work like them in first two months, or one month or two. It's going to take time. Basically, if you're making a photocopy of yourself, it's going to take some time to have level of that VA, if basically, your level as a VA should have your level, so it's going to take some time, that's the first thing, okay? Obviously, you have to review some of the stops in the beginning, you have to spend some time so that you need to have real expectation. They going to do stuff for you, but as an owner of the business, you have to review their stuff and make sure there are things which need to be improved next time, you highlight those on, okay, you do that.
The second thing which I have observed, a lot of people, they get their VAs okay, but they don't know how to delegate. They still like to micromanage their VAs. And that takes a lot of time. And that creates a lot of frustration on our end as well. And we basically, the way we have structured our business model is every VA has a quality assurance manager. So whenever someone gets a VA, we provide complimentary quality assurance manager who reviews the work before it is submitted to a client. So the quality assurance manager maybe has like 10 to 15 years under him and he makes sure that the quality of work is delivered.
But on the client end, if start doing micromanaging, it's not going to work. It's basically you have – you now you're managing your VA and then you have to do your work and that creates a lot of frustration as well. So whenever when I talk to someone and they said, we need to hire a VA and I say that are you ready to delegate and said, what do you mean? I say, well, did you listed all of your tasks you want to do and how you're going to monitor those? And I mean a lot of people they say they are not ready, or they have not thought about that. And I said; spend some time before doing that. We can educate you in first few weeks that how you need to monitor work of your VA or what are some best practices, we can educate you.
Because at the end of the day, what we want to do is we want to free up some of their time, so they could focus on strategy or important part of their business to grow their business. Let's say if they are good in product manufacturing or product research, they can focus on that and all of their day to day tasks can be managed by a VA. So these are the two things which we observe that people have issue when they try to delegate.
Steve: And specific to UrTasker, you employ all of your people and VAs. So if I were to go to you, does that imply that I might be sharing a VA with other sellers?
Omer: Okay, so let's say if you're hiring a full time VA, okay, obviously, that VA is fully dedicated to you. Or if you're hiring like let's say, a half VA or four hours of VA, obviously that we have to put their hours somewhere else. But most of our clients have dedicated VAs and they love that, because they have someone who they can reach out every day, at any point in time during the day, they can call them, Skype them, message them so they have this back office team during the whole day. And that's how people have built their team from one VA to like 15 VAs right now.
Steve: Is there an option to hire the VA outside of you guys like if you like them?
Omer: Outside of us, what do you mean by that?
Steve: Meaning you just want them as an employee of us and not of UrTasker, does that make sense?
Omer: Yes, a couple of people have presented that. I mean, I wouldn't say a couple of, maybe one or two. But there is an option, they can do that. But obviously, they have to pay a certain number of fees.
Steve: Sure. I was just wondering if that was a common practice. And I'm just kind of curious, since your team is in Pakistan, how much would it realistically cost for me to have a full time VA handle my Amazon listings and my PPC and my inventory management, that sort of thing?
Omer: I would say that probably less than, way less than if you hire a full time resource in your office.
Steve: Oh yeah, absolutely. I'm just trying to get an idea. I don't know if you feel comfortable just giving me a ballpark?
Omer: Sure. I mean, it depends on the skill set. We have basically three packages and that ranges from $6 to $15 per hour. So it depends on the scope of the work, what exactly you're looking for. I mean, a lot of people have hired expert level VA as well, because they found it very helpful to have someone, there is only month to month contract, you're not paying for anything. We take care of everything basically, we take care of their trainings, we take care of their benefits, we provide — I mean, obviously, we're providing backups to clients whenever they go on vacation or something like that.
So we take care of that, we have a lot of benefits that we will provide them since they work full time employee, so we take care of that, I mean everybody. On top of that what we do is, which help us a lot in past three years, is that we get a client feedback every month. And based on that feedback from our payroll, we give them bonuses. So client is not paying for that, they are just paying the fixed amount. But that help us a lot in growing our practice because everybody is interested to make their client happy.
Steve: Sure. Yeah, I'm just thinking in the back of my mind right now, I guess a couple things I might be nervous about would be like if that person decides to leave you, leave UrTasker, the person that's been assigned me who has intimate knowledge of my business, and then all of a sudden I have to start all over with someone new, right? I guess it's the same whether they're an employee of my own.
Omer: What we offer is basically we say that, okay, obviously, whoever leaves they have to provide us a two month notice. So, we basically prepare the replacement during that time, and obviously, the client has to agree, are they have to be happy with that new guy. Let's say if someone leaves immediate notice or whatever the situation is, we take care of the replacement better in training. So let's say if the new guy needs two big training, we're not going to charge to client, we're going to take care of that. So replacement is complimentary as well.
Steve: Can you give me an idea of what I get for six bucks as opposed to $15 like at the ends of the scale?
Omer: Sure. So six bucks is I would say like someone who has six months or one year experience, okay, and they could do like basic data entry. Obviously, they're trained on Amazon, eBay or Shopify, Walmart, but they would know basic stuff with one year experience. Then we have specialist and expert and expert is basically lot of people who use for PPC management, just focusing on PPC. We work with a lot of agencies as well, they get those guys. But the middle one is the most popular one specialist one where he or she can manage all the tasks for listing, listing optimization, PPC management, all those things.
Steve: So it sounds like realistically for like 10 to $12, you can get someone to just do listing optimization, PPC management, and all the basic tasks I guess that an Amazon seller requires. And then the most expensive part would be just specialists that have been doing this for a very long time if you need more specialized help.
Omer: Definitely yes.
Steve: Okay cool. Hey Omer, I also wanted to give you a chance to talk a little bit about UrTasker and the special offer that you're giving. Before you talk about that, I just wanted to just mention that I had — the reason why I came across Omer in the first place for the listeners out there is they came to me and they said, hey, we're willing to do this free account audit for you. And because I treat my e-commerce business like a laboratory, I was like, sure, why not? Let's see if they can find anything.
And during this free audit, they discovered that my team had made a couple of mistakes on my Amazon listings and they were there actually embarrassing mistakes. I guess someone on my team had mistakenly put something in the incorrect field on my Amazon listing and once that was rectified, sales have gone up close to 30%. And when you have a lot of listings, oftentimes you might lose track of some little details and just using and getting another set of eyeballs on your listings is actually quite helpful. So sorry, Omer, tell them about this, the service and where they can find you.
Omer: Sure. I mean, what we offer is — I think we offer at Sellers Summit as well and through people who are coming from your podcast, it's a special offer as well. Whenever we onboard someone or we talk to anyone, the very first thing we do is account audit, just to make sure how your account is doing. Basically, it serves two purposes. On your side, it tells you like, do we really know Amazon? That's how we know each other when I talked to you and you said, what is UrTasker? I don't know. I said; okay let me do an account audit. And we did that and we found a couple of things which are helpful to you.
So we do a very detailed account audit. And I'm going to offer through this podcast free of cost. We could basically audit your account, and if you want us to focus on some listing, we could do that as well, just to find out and it's great information, no obligation you take it, okay. If you like it, that's great. And you could basically use that information to improve your account, or make those changes. And it shows you that what we know about Amazon. So it's a free account audit, it takes us two to three days to perform. So that is the offer which I have.
Steve: Yeah. So just for you guys listening out there, you got nothing to lose. Like I said, Omer just came up to me and said, hey, let me audit your Amazon listings. And I didn't think he was going to find anything to be honest with you. But he ended up doing it. And it's actually this PDF report that he sends you which is pretty good. So I mean, even if you already been selling on Amazon for a while, it's worth just getting this account audit, which is free. And since that, they found some stuff and I've been using UrTasker to do some listing optimization and basically just to check up on my work. Anyways, so Omer, they can find you at UrTasker.com, right?
Omer: Yes.
Steve: Okay. And they can just ask about this offer they just heard on the podcast.
Omer: Yes, they can ask us through Facebook, on our website. Our reps are there so you could find us.
Steve: Awesome. Well Omer, I appreciate you coming on the show and sharing your wisdom with respect to outsourcing. Thanks a lot.
Omer: Thank you so much. And at the end, I would say that I was at the Sellers Summit and it was great, great summit, and I would tell everybody to go next year. It was such a great summit. I still have memories, talked to so many people. It was so different. It was amazing.
Steve: Awesome. And I hope we'll see you there next year again.
Omer: Definitely.
Steve: All right. Take care.
Omer: Take care.
Steve: Hope you enjoyed that episode. Now if you find yourself overwhelmed with your e-commerce business, it makes sense to outsource some of these tasks overseas. And right now I have a full time VA in the Philippines who has worked out great and I've used UrTasker to help update my Amazon listings as well. For more information about this episode, go to Mywifequitherjob.com/episode263.
And once again, I want to thank Privy for sponsoring this episode. Privy is the email capture provider that I personally use to turn visitors into email subscribers. They offer email capture, exit intent, and site targeting tools to make it super simple as well. And I like Privy because it's so powerful and you can basically trigger custom pop-ups for any parameter that is closely tied to your e-commerce store. Now if you want to give it a try, it is free. So, head on over to Privy.com/Steve, once again, that's P-R-I-V-Y.com/Steve.
I also want to thank Klaviyo which is my email marketing platform of choice for e-commerce merchants. You can easily put together automated flows like an abandoned cart sequence, a post-purchase flow, a win-back campaign, basically all these sequences that will make you money on autopilot. So head on over to Mywifequitherjob.com/K-L-A-V-I-Y-O, once again that's Mywifequitherjob.com/K-L-A-V-I-Y-O.
Now I talk about how I use these tools on my blog, and if you're interested in starting your own e-commerce store, head on over to mywifequitherjob.com and sign up for my free six-day mini course. Just type in your email and I'll send you the course right away. Thanks for listening.
Outro: Thanks for listening to the My Wife Quit Her Job Podcast where we're giving the courage people need to start their own online business. For more information, visit Steve's blog at www.Mywifequitherjob.com.
I Need Your Help
If you enjoyed listening to this podcast, then please support me with a review on Apple Podcasts. It's easy and takes 1 minute! Just
click here to head to Apple Podcasts
and leave an honest rating and review of the podcast. Every review helps!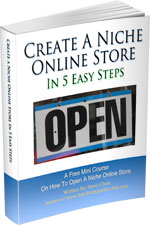 Ready To Get Serious About Starting An Online Business?
If you are really considering starting your own online business, then you have to check out my free mini course on How To Create A Niche Online Store In 5 Easy Steps.
In this 6 day mini course, I reveal the steps that my wife and I took to earn 100 thousand dollars in the span of just a year. Best of all, it's absolutely free!