The other day, a friend and I were chatting about our wedding linens business and the topic of Groupon came up in our conversation.
For all of you who are not familiar with Groupon, Groupon is a service that offers a really great deal for a product or service once per day.
They have an email list of over ten million people and if you contact Groupon to be included on their "deal-of-the-day", you can get the word out about your business to millions of people you would otherwise never be able to reach.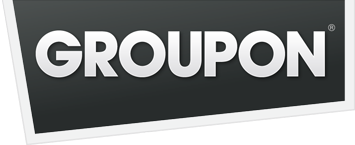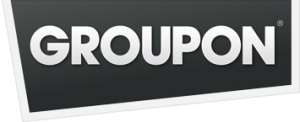 There are usually huge discounts involved (50% or more) to incentivize buyers and the general idea is that by offering a big discount on your products or services, people will try out your offerings and keep coming back for more.
On the surface, it sounds like a great way to market your business and I was really excited about the idea until I thought about it some more and did some analysis.
While Groupon might work for a small subset of local businesses, here's why I don't think Groupon is a good fit for the majority of small businesses out there.
Editor's Note: If you are interested in learning how to start your own business, click here to take my FREE 6 day mini course on ecommerce.
Using Groupon Will Cost Your Business An Arm And A Leg
You might have read some Groupon horror stories already, but the reality is that Groupon is extremely expensive.
If you look at their faq, they give off the impression that running a Groupon campaign is free. They collect the money online from prospective customers, send you a check and mail out the coupons automatically.
What is not explicitly spelled out is that they take 50% of your revenue as a fee for using their service. So given that most Groupon campaigns offer the end customer around 50% off, let's run some numbers here.
Say your product retails for $100. By giving a 50% discount to customers, you will only make $50. After Groupon's 50% cut, you only get $25 for something you normally would charge $100 for.
Depending on what your markup is, it better be more than 400% otherwise you could potentially lose money on every transaction!
What's attractive about Groupon is that they run the campaign for you and simply send you a check. It's not until later when you have to fulfill orders with these ridiculous discounts do you realize how much money you are potentially losing out on.
For our online wedding linens business, most of our customers are one off wedding customers and the other half are party planners and small business owners. It is questionable that taking a huge loss on thousands of orders would prove beneficial to us in the long term.
Groupons Don't Make Your Business Memorable
From experience, I've used Groupon a few times as a consumer and you know what? Both times, what stood out in my mind after my purchase was not the business itself but how great of a deal I got on the product or service.
In fact, I remember bragging to a colleague at work about what a killer deal I got at this local restaurant and tried to convince him to sign up for Groupon as well.
Not once did I mention the quality of the food or any details about the restaurant. I was too excited about the bargain itself.
Using a Groupon takes the spotlight away from your business. After all, it was Groupon that provided your customer with the coupon and the unbeatable deal.
It was Groupon that made your customers' purchase exciting and fun. As a result, customers are more likely to brag about the groupon and not your business.
Groupon Deteriorates The Value Of Your Business
Whenever a store offers an incredible deal or discount, there is this perception that the markup was already ridiculously high. If company X can offer a 50% discount and still make a good profit, then they must be jacking up their prices.
Once a customer receives a large discount, it trains them to wait for later coupons and deteriorates the value of your products and services.
There is this dining card I sign up for almost every year called "The Passport" card which entitles the card holder to a free entree at select restaurants when another entree is purchased.
The card lasts exactly one year until it expires and you have to pay to reactivate it. One year, we decided to let the card expire and you know what?
We refused to dine at "Passport" sponsored restaurants during this period because it didn't seem worth it without the card. We were so used to getting a free entree that we didn't want to pay full price again.
While this principle applies to coupons in general, the price erosion caused by a Groupon are infinitely worse because the discounts are so steep.
Groupon Hurts Loyal Customers
Don't you hate it when you are a loyal customer of a product or service only to find out that the company started issuing huge discounts for new customers only?
This happens all the time with cell phone carriers and it really pisses me off. Using Groupon has a similar effect on your regulars and your loyal customer base.
By taking a loss using Groupon to obtain new customers, you are essentially forcing your loyal customers to make up for your losses. And this is counter-intuitive to the way you should be doing business. Your regulars should be the one rewarded with discounts and perks.
There are 2 possible outcomes when a regular customer sees one of your Groupons and both are bad. In one case, your loyal customer could get pissed off and consider shopping with a competitor.
But more likely, your regular customer could buy a S@$% load of Groupons and only pay a fraction of the price for what they normally would spend at your store.
In effect, you would be losing out on future business with this customer because you would be taking a loss or breaking even on what could have been a 4X profit!
Conclusion
Outside of the issues I've already covered, the main problem with Groupon is that the longer term effects are extremely hard to measure. It might be possible to measure repeat business somewhat but it's almost impossible to measure the word of mouth effect.
To sum it up, I think of Groupon as a shortcut with major consequences. The attraction is that you'll get a lot of customers upfront, but once everything is said and done, you've lost a lot of money and the long term benefits are questionable.
My general philosophy in business is to focus on the long term. Instead of trying to get a one time flood of customers, why not put forth your efforts on making your business stand out?
Be the store that everyone wants to shop at because you are awesome and not because of a coupon. Be the store that offers the best customer service. Be the store that gives customers the best shopping experience.
Giving a one time discount isn't going to win over any followers.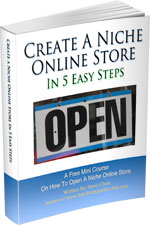 Ready To Get Serious About Starting An Online Business?
If you are really considering starting your own online business, then you have to check out my free mini course on How To Create A Niche Online Store In 5 Easy Steps.
In this 6 day mini course, I reveal the steps that my wife and I took to earn 100 thousand dollars in the span of just a year. Best of all, it's free and you'll receive weekly ecommerce tips and strategies!
Note: This post above may contain affiliate links, which means that I may receive a commission if you make a purchase when clicking a link. Please consult our privacy policy for more information.
Related Posts In Ecommerce Marketing Strategies
About Steve Chou

Steve Chou is a highly recognized influencer in the ecommerce space and has taught thousands of students how to effectively sell physical products online over at ProfitableOnlineStore.com. 

His blog, MyWifeQuitHerJob.com, has been featured in Forbes, Inc, The New York Times,  Entrepreneur and MSNBC.  

He's also a contributing author for BigCommerce, Klaviyo, ManyChat, Printful, Privy, CXL, Ecommerce Fuel, GlockApps, Privy, Social Media Examiner, Web Designer Depot, Sumo and other leading business publications.

In addition, he runs a popular ecommerce podcast, My Wife Quit Her Job, which is a top 25 marketing show on all of Apple Podcasts. 

To stay up to date with all of the latest ecommerce trends, Steve runs a 7 figure ecommerce store, BumblebeeLinens.com, with his wife and puts on an annual ecommerce conference called The Sellers Summit.  

Steve carries both a bachelors and a masters degree in electrical engineering from Stanford University. Despite majoring in electrical engineering, he spent a good portion of his graduate education studying entrepreneurship and the mechanics of running small businesses.