After blogging about online stores and helping others with their online businesses for the past several years, I've started to notice a disturbing trend among entrepreneurs in the small business community.
These days, it seems as though everyone is looking to outsource. And by outsource, I mean everything!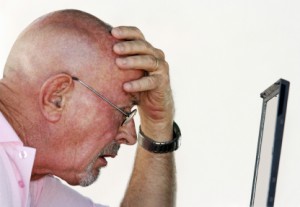 "Steve, can you recommend someone to install my site for me? I want things up right away."
"Steve, how do you feel about pre-fab ecommerce stores? I'd rather not have to deal with the details and make money asap."
"Steve, can I just pay someone or a service to find vendors for me?"
"Steve, what do you think about this place that will find and sell me surplus goods? All I have to do is post them on Ebay"
Now on MyWifeQuitHerJob.com, I've been known to talk about leveraging your time effectively. I've been known to rely on computers to do the heavy lifting. I've even recommended outsourcing some of your work so you can focus on the important aspects of your business.
But there's a time and a place to outsource and a time and a place to put your head down and start busting some ass.
Outsourcing Vs Hard Work
Throughout the blog and my online store course, I talk a lot about working less hours so you can spend more time with those that you love.
And while it's true today that our business does not require that many hours in any given week to run, it's important to realize that things weren't always that way.
Related: A Peek Into The Glamorous Life Of A Small Business Owner
During the early days of our online store, my wife and I did our time and sacrificed many nights and weekends to get our business off its feet. In fact, we did a lot of things the hard way because we didn't know any better.
For example, I implemented and modified our shopping cart all by myself. I spent countless hours going through and trying to understand every last bit of code regarding the website. I painstakingly learned php, mysql and css/html by reading O'Reilly books in my spare time.
Could I have benefited from outsourcing some of these early design tasks? Definitely. But I'm glad that I chose the painful route.
Today, I know and understand every line of code for my shopping cart inside and out. I know how to program for the web and debug various problems with our server as they arise. And I pretty much don't have to depend on anyone else for most web related aspects of our business.
In fact if I were to do it all over again, I'd choose the exact same method of painstaking torture that I endured while launching our business.
The Downsides Of Outsourcing
Despite the fact that I often talk about working less to enjoy life more, I actually love working hard and busting my butt. Why? It's because whenever I bust my ass, I learn a ridiculous amount.
Earlier this year when I was working on the mobile version of our website, I contemplated contracting the entire job out. After all, I didn't know a single thing about designing for a cell phone. I didn't know a single thing about designing for tablets.
And when it comes down to it, I probably could have saved a couple of months and gotten my mobile site out much sooner.
But during the process of designing the mobile version of my online store, I learned a hell of a lot about designing for touch screens.
Related: Prevent Your Online Store From Becoming a Money Pit By Learning Some Basic Skills
I learned the nuances of tapping versus clicking. I learned the subtle differences between a desktop site and a mobile site. Hell, I even learned about human psychology and how customers interact differently on a phone versus a full blown computer.
But what if I had outsourced the project? Mostly likely, I would have come away with very little knowledge. I wouldn't know how to make any changes myself. I probably wouldn't have learned a thing. And even worse, how would I have known whether the contractor I hired did a good job or not with my mobile site?
After all, without understanding the nuances of mobile design, how could I judge what "good" truly meant?
Whenever you outsource something without a strong grasp of the underlying principles of what you are outsourcing, you are putting your business at risk. Furthermore, you are making yourself dependent on someone else for support.
I know several entrepreneurs who have outsourced their websites to web designers only to continuously funnel extra money for small changes and bug fixes here and there.
Whenever a change needs to be made, they have to phone their designer and wait a few days for their fixes to be implemented. And if they can't track down their designer? They're out of luck.
Is that the way you want to run your business?
When To Outsource
Don't get me wrong. There is a time and place for outsourcing. For example, if you are on an extremely tight deadline, then it makes sense to outsource. If there's a task that is completely orthogonal to the core competency of your business, then it makes sense to outsource. If there's a task that you absolutely detest doing, then it makes sense to outsource.
But outside of the above factors, you need to sit down and ask yourself whether it makes sense to do some of the heavy lifting by yourself.
After running my blog and my course for quite some time now, I've found that most new entrepreneurs are in such a big hurry to start their businesses and make money right away that they miss out on the sheer enjoyment of the experience.
Sure, outsourcing can speed things up. You might think that an expert can do a better job than you can, but how will you know unless you give it a shot?
After all, the effectiveness of hiring someone to do the job depends largely on how well you can communicate exactly what you want.
Instead of rushing through the process and going straight for the money, why not take a step back and focus on what you can learn instead?
I have several students in my create a profitable online store course that came in to my class terrified about technology. But after walking them through the basics, they have since learned how to design and manage their own websites! Here's one of my favorite testimonials.
Steve's course has given me enough technical knowledge to create a professional website which I deemed impossible without any technical web skills.
While I value the money that my online store brings in, I'm even more thankful about everything that I've learned in the process.
After all, the knowledge that I have gained from actually doing the work has made me much more marketable should I ever need to find work or start another business. And the best part is that this knowledge has already paid for itself many times over!
Whenever there's a problem with any technical aspect of our business, I can usually fix it myself. Whenever something needs to be changed on the website, I can do it by myself immediately.
Effectively, I have made our business more self sufficient and that much more profitable in the process.
The Best Way To Outsource
If you ever do decide to outsource different parts of your business, you should focus on outsourcing things that you already know how to do but hate doing. If you already possess the knowledge, then there's no point in wasting your time on a task unless you enjoy doing it.
Also, it makes sense to outsource tasks that have nothing to do with your core business. For example, if you are not a law firm and you need to draft a contract, it makes sense to hire a lawyer.
But if you run a web based business, you should take some time and learn about the web. Take some time and understand the technology that is the foundation of your business. Before you hit the outsource button, try and understand everything there is to know about what you are trying to outsource.
Making money is fun, but learning something new and becoming more knowledgeable is the most important facet of entrepreneurship.
Nothing beats hard work and I guarantee that you'll become a better person because of it.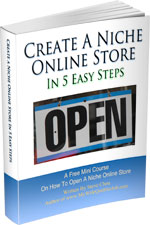 Ready To Get Serious About Starting An Online Business?
If you are really considering starting your own online business, then you have to check out my free mini course on How To Create A Niche Online Store In 5 Easy Steps.
In this 6 day mini course, I reveal the steps that my wife and I took to earn 100 thousand dollars in the span of just a year. Best of all, it's absolutely free!
Similar Posts
Have you read these?