Thanks to the availability of free software and a variety of inexpensive online services, opening an online store is much easier and less risky now than it has been in the past.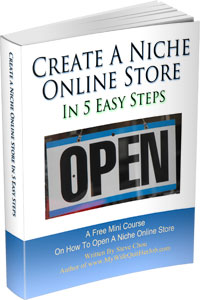 Get access to a free mini course by signing up for our newsletter!
For example back in the day when I first started my online store, there weren't nearly as many free open source shopping cart solutions to choose from as there are today.

Fully hosted shopping cart solutions like Big Commerce, Volusion and Shopify were either not very mature or non-existent.

Back then if you wanted to start an online store, you would have to pay a developer thousands of dollars.

But today, you can literally start a fully featured ecommerce store for under 10 bucks and not have to carry any inventory at all.

That is why starting a business online is much more attractive than starting a traditional brick and mortar store. The overhead and startup costs are trivial and you don't need to have any experience or technical knowledge to begin!

But as with everything in life, there are many little details involved in running a successful and profitable online store. Since my wife and I have already gone through it all, we created this website to share our experiences and help those who want to start their own shop.

If you are interested in starting your own online store, I highly suggest that you follow these 3 steps below.
Step 1: Learn The Basics Of How To Create A Niche Online Store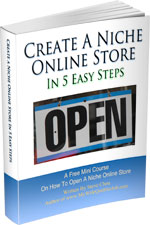 If you are really considering starting your own online business and quitting your day job, then the best way to get started is by taking my free 6 day mini-course on How To Create A Niche Online Store In 5 Easy Steps.

This free 6 day mini course will provide you with an in depth introduction into the world of ecommerce. For most of you, this mini course should be more than enough to get started.


Step 2: Get A Feel For What It's Like To Run Your Own Business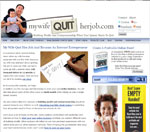 My wife and I have been running our online store for many years now and have documented our experiences on MyWifeQuitHerJob.com.

If you click on this link or simply scroll down to the bottom of this page, you will find every single ecommerce article ever posted on this blog organized by category.

In addition to the articles below, please also check out the "Our Story" section, where I discuss some of the more personal and emotional aspects of running our business.

Finally, don't miss the entrepreneurship and personal development category which is filled with inspirational articles that will compel you to take action. Enjoy!

Note: All of the pages mentioned above are updated constantly as new articles are added every single week. Read as much or as little as you want to get a feel for how my wife and I started a successful online store selling wedding linens.
Step 3: Get Formal Training, Become An Expert And Start Making Money Selling!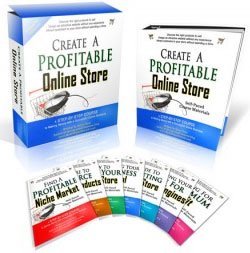 If you are serious about opening your own online store and you want someone to hold your hand throughout the entire process, I also offer a full blown ecommerce course.

When you sign up, I will walk you through step by step on how to create a profitable online store of your own.

Through recorded videos and live office hours, I will let you look over my shoulder as I teach and demonstrate to you everything I know about ecommerce. You will learn the exact tactics and strategies I use to with my own shop!

The course comes complete with over 45 hours of recorded video and live office hours where you can ask me questions in real time.

The course includes…
The course materials in PDF format which includes 9 modules and over 75 lessons
Over 45 hours of recorded video instruction that guide you through the entire process
Live webinars and telecasts where I will present the course materials and answer your questions in real time
24/7 access to all archived webinars so you can review the materials at your own pace
Spreadsheets to determine your profit potential
Worksheets to apply what you've learned
Checklists to make sure you don't miss any details prior to launch
Questionnaires to you help you make the hard decisions
The complete money-back guarantee
All Ecommerce Posts On MyWifeQuitHerJob.com
I've tried to document my own experiences as accurately as possible in the articles below. If I'm missing anything or you would like to hear more details, feel free to leave a comment and I'll add a new post to try and cover it.

Please keep in mind that opening an online business is a marathon and not a sprint. If you try and do everything all at once, you will burn yourself out. Instead, work on each aspect of your business gradually, and improve your store piece by piece at a pace that you can sustain.