The reason most people sign up for Mailchimp is because of it's forever free plan. For no money whatsoever, you can store up to 2000 contacts and send up to 10000 emails per month.
Sounds great right? But did you know that the free plan has very limited functionality? And what happens when you cross either of these thresholds?
Once you start paying, Mailchimp pricing can get quite confusing. And more often than not, you'll end up paying a lot more money than competing email marketing services and getting less functionality in return.
This post will break down all of Mailchimp's pricing plans and what plan you should go with depending on the type of business you run.
In addition, I'll present Mailchimp alternatives where it makes sense. Bottom line, just because a tool is free in the beginning does not make it a good long term tool for your business.
Get My Free Mini Course On How To Start A Successful Ecommerce Store
If you are interested in starting an ecommerce business, I put together a comprehensive package of resources that will help you launch your own online store from complete scratch. Be sure to grab it before you leave!
Mailchimp's Free Pricing Plan – What's The Catch?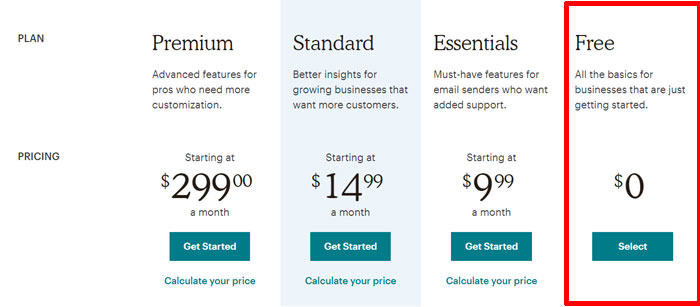 If you are brand new to running an online business, it can be very tempting to sign up for Mailchimp's free plan.
After all, Mailchimp offers a ton of features at no cost such as…
Storage of up to 2000 contacts
Up to 10000 email sends per month
Free landing pages
Pop up forms
Single email automations
Basic reports
Now if you're a brand new business owner, getting all of the above for free sounds great but there's always a catch.
Before you blindly choose Mailchimp based on cost, you also need to consider the following.
Mailchimp's Free Plan Is Not Very Useful
Because the free plan does not allow you to create email autoresponders, it will be of limited use to your email marketing efforts.
As a result, you will quickly graduate from Mailchimp's free plan to a paid one if you actually want to make money with email.
Mailchimp's free pricing plan is a half-baked solution that will not get you very far. Meanwhile, you will have to dedicate time and effort to integrate Mailchimp's email forms into your website whether or not you plan on staying with their service.
Switching Email Providers Is A Pain
Mailchimp's goal is to draw you in to their free plan and then rely on inertia to keep you as a paying customer once you exceed their free thresholds.
Because of this business model, Mailchimp today boasts over 12 million subscribers, and $400M in revenue.
The reason their strategy works is because it's a major pain to switch email providers.
Once you've integrated Mailchimp into your business, switching to a different provider requires you to…
Re-install all of your email signup forms
Migrate all of your email autoresponders
Transfer over all subscriber data
Re-establish your sender reputation
I've switched email providers 4 times now and each time, it takes me between 2-4 weeks to fully transition over to a new provider and I know what I'm doing.
Mailchimp Offers Limited Support
For any mission critical business tool, you have to have phone support. When I was using Mailchimp many years ago, it was frustrating to have to wait up to 48 hours only to receive a canned email response.
When something goes wrong, you want to be able to talk to a human. Unfortunately, Mailchimp only offers phone support on their Premium Plan which starts at $299/month.
Mailchimp Does Not Allow Affiliate Marketing
If you plan on promoting other people's products for profit to your customers, then Mailchimp is not the right email marketing provider for you.
According to Mailchimp's terms of service, affiliate marketing is prohibited. Here's their reasoning.
Affiliate marketers are generating business for someone else, so there's no real obligation to maintain relationships with contacts they may have in Mailchimp. This isn't the type of marketing Mailchimp is meant for.
Mailchimp Is Quick To Ban Users Based On Their Sender Statistics
In addition, Mailchimp is often quick to ban your account if your email sender reputation drops below their threshold and you can not protest or fight your suspension. All removals are final.
Back when I used Mailchimp many years ago, I once sent out a sales email on behalf of my ecommerce store which had a higher spam rate than normal. But aside from that 1 email, I never had a problem with spam complaints or bounces.
48 hours later, I was suspended and I could do nothing about it. As a result, I had to scramble to find an alternate email provider during the holiday season, my busiest time of year for sales.
Most email providers will give you a warning first or put you in a penalty box but Mailchimp will simply ban you.
Mailchimp Is Not Compatible With Shopify
If you want to leverage Mailchimp for your Shopify store, then you are out of luck. Mailchimp is no longer a permitted app in the Shopify app store.
If you are on Shopify, then you should go with an email provider like Klaviyo.
The Only Reason Why I Ever Recommend Mailchimp
Whenever a reader or a student asks me which email marketing tool to use, I almost never mention Mailchimp unless the person is on a super tight budget.
Instead I recommend…
All of the above services offer full 24/7 human support, allow affiliate marketing and will not ban your account after a single infraction.
An Overview Of Mailchimp's Paid Pricing Plans

If the above hasn't scared you off, then the remainder of this article will cover the various Mailchimp pricing plans.
Now it's extremely difficult to make a true apples to apples pricing comparison to other email marketing platforms because the Mailchimp pricing model is stupidly complicated and there are many caveats.
Mailchimp Charges Based On Audiences And Subscribers
First off, Mailchimp does not charge you solely based on your true subscriber count. Instead you get charged based on total subscribers across all of your "audiences".
An audience is the way Mailchimp allows you to segregate your email lists.
For example for MyWifeQuitHerJob, I might have a separate audience for the attendees of my ecommerce conference, The Sellers Summit, and a separate audience for students in my Create A Profitable Online Store Course
Here's the catch.
If the exact same subscriber exists in both audiences, then you get double charged!
Mailchimp Charges For Unsubscribes
Not only that, but Mailchimp also charges money for unsubscribes as well! As a result, you have to constantly clean out your email list which is a major pain in the butt.
Outside of Aweber, no other email provider charges for unsubscribes and this practice is shady.
As a result, the subscriber count that you pay for with a Mailchimp plan will be artificially inflated. There is no reason that you should have to pay for an email subscriber that you can not send email to.
Mailchimp Essentials Pricing Plan – Starts at $9.99/month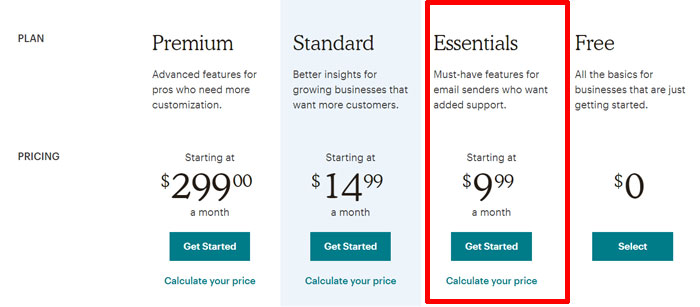 The cheapest paid Mailchimp pricing plan is the essentials plan and I'm going to be very direct with you. The "essentials" plan is essentially worthless and no one in their right mind should ever sign up for it.
Why? It's because the essentials plans does not include email autoresponders.
One of basic tenets of email marketing is the ability to send automated sequences to your recipients. Because the "essentials plan" does not include this feature, it should not even be considered.
However for completeness, here are all of the features of the "essentials" plan.
Everything in the free plan
Up to 3 audiences
Up to 3 users
Up to 50,000 contacts (price goes up based on subscriber count)
Removal of Mailchimp's branding in emails
A/B testing
24/7 email support
Once again, this plan should not even be considered for serious online business owners. If all you need is the ability to send individual broadcasts to your recipients, then there are far better and cheaper alternatives.
Mailchimp Standard Pricing Plan – Starts At $14.99/month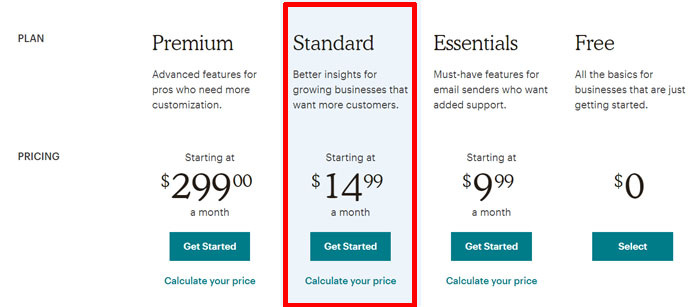 Overall, Mailchimp's Standard Pricing Plan is on par with most email marketing solutions out there.
Here's what you get out of the box.
Everything in the essentials plan
Send time optimization
Delivery by time zone
Email autoresponders
Up to 5 users
Up to 5 audiences
Custom templates
Custom audience generation
As the Standard Plan is the primary plan most users will sign up for, I took the time to break out the full pricing based on subscriber count.
Up to 2500 subscribers – $14.99
Up to 5000 subscribers – $49.99
Up to 10000 subscribers – $74.99
Up to 15000 subscribers – $99.00
Up to 20000 subscribers – $159.00
Up to 25000 subscribers – $189.00
Up to 30000 subscribers – $219.00
Up to 40000 subscribers – $249.00
Up to 50000 subscribers – $269.00
Up to 75000 subscribers – $299.00
Up to 100000 subscribers – $399.00
> 100K subscribers – Must sign up for premium plan
Based on this pricing, Mailchimp is more expensive than Aweber but slightly cheaper than ConvertKit
However, both Aweber and ConvertKit are superior email marketing solutions to Mailchimp for this tier, offer phone support and will not ban you out of the blue.
Overall in terms of price, here's how the costs of my recommended email marketing platforms stack up from least expensive to most expensive.
For more information, you can read my comprehensive comparison of the above services by reading my post on Drip Vs ConvertKit Vs AWeber Vs MailChimp – Reviewed By A 7 Figure Blogger
Mailchimp's Premium Pricing Plan – Starts At $299/month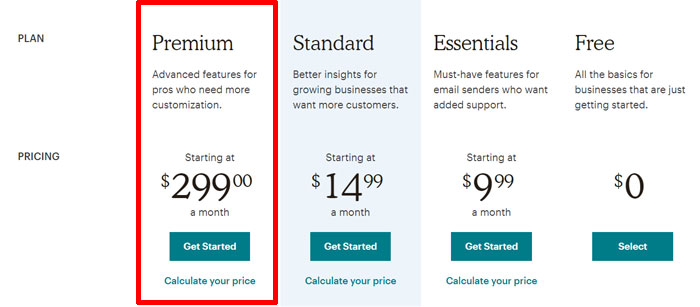 Mailchimp's premium plan allows you access to the full suite of features which include…
Everything in the standard plan
Multivariate testing
Comparative reporting
Phone support
Unlimited users
Unlimited audiences
To be frank, all of these features should come with the standard plan and do not justify the 20X price increase. Multivariate testing is not a compelling feature worth $299 and neither is comparative reporting.
Unlimited audiences should come for free out of the box for all plans as well as unlimited users.
The only line item worth $299 on this list is the phone support which comes for free on practically every other email marketing platform out there.
In short, the only reason to sign up for this plan is if you have more than 100,000 subscribers on your email list.
MailChimp Pay As You Go Pricing Plan

The Pay As You Go Plan is a special a la carte plan that is unique to Mailchimp. Instead of paying a recurring monthly fee, you can buy email credits as needed whenever you send to your email list.
The credits for this plan costs $150 for 5000 credits (each credit is one email recipient) which makes this easily the most expensive email marketing plan I have ever encountered.
Not only that but the pay as you go plan does not include autoresponders either.
The pay as you go plan is meant for businesses that send email very infrequently.
But if you take into account the ridiculous cost of the credits and the lack of a strong feature set, you may as well sign up for a brand new monthly plan each time you want to send and simply import your email list each time.
In rare cases, I can see the pay as you go plan being worth it, but in general, you should avoid at all costs.
Mailchimp Alternatives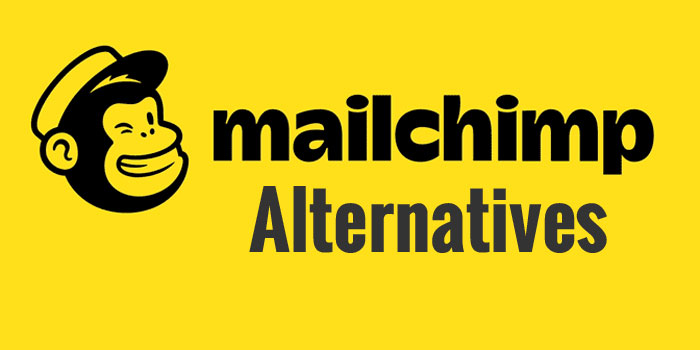 In general, I'm not a huge fan of Mailchimp outside of their free forever plan and I was a paid Mailchimp customer for over a year.
Here's a summary of the primary disadvantages of Mailchimp
Mailchimp Only Offers Email Support – Any mission critical online business requires voice support
Mailchimp Does Not Allow Affiliate Marketing – Every online marketer may want to use affiliate marketing at some point.
Mailchimp Is Quick To Ban Users Based On Their Sender Statistics – I've been banned twice by Mailchimp for both my blog and my ecommerce store. I have never ever been banned by any other email provider and I've used 5.
Mailchimp Is Not Compatible With Shopify – Mailchimp used to be a viable ecommerce solution for Shopify until they were banned
Mailchimp Charges For Unsubscribes – If a user unsubscribes from your list, you should not have to pay for it
Mailchimp Double Charges Your Subscribers Across Audiences – A subscriber is a subscriber regardless of how they are tagged. You should not be double charged for it.
In light of these disadvantages, I implore you to avoid even signing up for Mailchimp's free plan even though it's free.
Why?
Because at some point, you will exceed Mailchimp's free thresholds and have to pay. And it is a major pain in the butt to migrate email marketing services once you are entrenched in Mailchimp's platform.
There are many superior as well as cheaper alternatives to Mailchimp that are listed below.
For more information, you can read my comprehensive comparison of the above services by reading my post on Drip Vs ConvertKit Vs AWeber Vs MailChimp – Reviewed By A 7 Figure Blogger
Conclusion
If any of my online businesses are an indication, email marketing will make up a significant amount of your sales.
For my blog, email makes up over 90% of my sales.
For my ecommerce store, email makes up over 30% of my revenues.
In fact, I can almost guarantee you that email will be a huge driver for your online business. As a result, you should sign up for the best solution out there.
Do not sacrifice your potential earning power by going with a solution purely based on price. The Mailchimp forever free plan is fantastic and carries a ton of value for the price.
But in the long run, Mailchimp's pricing, feature set and support model simply don't make sense. There are far better email marketing platforms out there, free or not.
Frequently Asked Questions About Mailchimp Pricing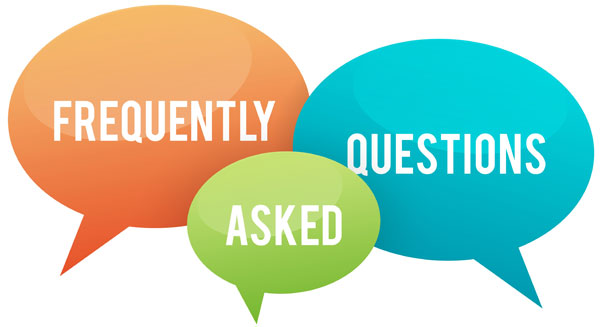 Is MailChimp really free?
Mailchimp has a free plan where you can store and send broadcasts for up to 2000 people and up to 12000 emails per month. However, the free plan is severely limiting in that you can not use autoresponder sequences.
How many subscribers can you have on MailChimp for free?
You can have up to 2000 subscribers and send up to 12000 emails per month. In any 24 hour period, you can send up to 2000 emails.
Can I use Mailchimp without a website?
You do not need a website to use MailChimp. Instead, you can use social media or free landing page builders to host your forms.
Is Mailchimp worth using?
The answer depends. If you plan on being a serious email marketer, then there are plenty of better MailChimp alternatives that cost less. However if you are a beginner, then MailChimp might be a good fit to get started.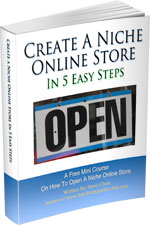 Ready To Get Serious About Starting An Online Business?
If you are really considering starting your own online business, then you have to check out my free mini course on How To Create A Niche Online Store In 5 Easy Steps.
In this 6 day mini course, I reveal the steps that my wife and I took to earn 100 thousand dollars in the span of just a year. Best of all, it's free and you'll receive weekly ecommerce tips and strategies!
Note: This post above may contain affiliate links, which means that I may receive a commission if you make a purchase when clicking a link. Please consult our privacy policy for more information.
Related Posts In Email Marketing
About Steve Chou

Steve Chou is a highly recognized influencer in the ecommerce space and has taught thousands of students how to effectively sell physical products online over at ProfitableOnlineStore.com. 

His blog, MyWifeQuitHerJob.com, has been featured in Forbes, Inc, The New York Times,  Entrepreneur and MSNBC.  

He's also a contributing author for BigCommerce, Klaviyo, ManyChat, Printful, Privy, CXL, Ecommerce Fuel, GlockApps, Privy, Social Media Examiner, Web Designer Depot, Sumo and other leading business publications.

In addition, he runs a popular ecommerce podcast, My Wife Quit Her Job, which is a top 25 marketing show on all of Apple Podcasts. 

To stay up to date with all of the latest ecommerce trends, Steve runs a 7 figure ecommerce store, BumblebeeLinens.com, with his wife and puts on an annual ecommerce conference called The Sellers Summit.  

Steve carries both a bachelors and a masters degree in electrical engineering from Stanford University. Despite majoring in electrical engineering, he spent a good portion of his graduate education studying entrepreneurship and the mechanics of running small businesses.