Today I wanted to share with you a free email marketing service that I've been working on with my business partner Toni Anderson that will help you quickly grow your email list.
First off, our new business is called Go Brand Win, and it's a service that helps ecommerce sellers build their email lists through group giveaways.
The service is completely free and here's how it works
If you own your own brand and you have a following…
You contribute a gift card towards your products valued at $200 or more. (This is the prize for the sweepstakes)
We will assemble gift cards from other participating brands with a similar customer demographic into one massive sweepstakes giveaway.
All participating brands will send our co-branded sweepstakes email to their entire customer base driving them to a sweepstakes landing page on GoBrandWin.com.
We will send the sweepstakes entry forms to related influencers in our blogger database. Between Toni and I, we have access to almost 1000 bloggers in our database.
Consumers enter their email addresses, we send them special offers from your company and select a grand prize winner.
After the sweeps, you will receive the full list of entrants and instantly grow your audience.
Bottom line, the concept is very simple.
We all help each other promote each other's businesses, get free promotion from bloggers and share the spoils(email addresses).
And it's free!
Get My Free Mini Course On How To Start A Successful Ecommerce Store
If you are interested in starting an ecommerce business, I put together a comprehensive package of resources that will help you launch your own online store from complete scratch. Be sure to grab it before you leave!
Frequently Asked Questions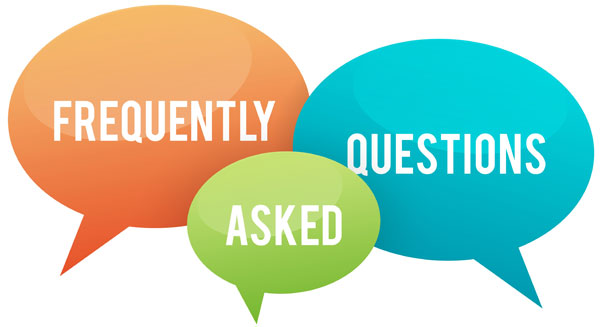 If you are new to group giveaways, then chances are you have some questions. Here are the answers to our most frequently asked questions.
If you have any questions not covered below, please leave them in the comments!
Why Are We Offering This Free Email Marketing Service?
If you've read any of my posts below, you are probably aware that building a strong brand is now required to run a successful ecommerce business.
And the only way to establish a strong brand is to have the ability to provide customers with repeated exposure to your business.
Now there are many ways to do this but email is still one of the best.
Right now, email marketing generates over 30% of my revenue for my online store and because of my email list, I have peace of mind knowing that I can access my customer base whenever I want.
Even though email is crucial to the lifeblood of any ecommerce business, the problem is that most people don't know how to build an email list quickly and effectively.
And this is where Go Brand Win comes in.
We are offering this service for free to help brands build their email list by working together.
Do Giveaways Even Work?

I've run group giveaways in the past with my brand and it's a great way to acquire thousands of new email subscribers practically overnight.
But a common question I get asked is how valuable these email subscribers are.
Are most of these people simply interested in free stuff and will they actually buy products from your store?
First off, giveaways are not a new concept.
In a published study that my buddy Mike Jackness performed on his coloring book store ColorIt.com, Mike gave away $447 dollars worth of product and received this in return…
6072 Email Subs
6176 Tweets
5000 FB Likes
2500 More Twitter followers
159 Orders During The Contest
85 Orders After Contest Ended
$3.47 Per New Customer Acquired
The key to running effective giveaways is through proper email segmentation and proper handling of your giveaway subscribers.
If you like to see real case studies with GoBrandWin giveaways, then click here to read my post on How To Run An Group Giveaway And Grow Your Email List 56% Overnight
Here's what we are doing to help brands maximize their new email subs.
First off when a consumer joins the giveaway, we will place them on a special autoresponder sequence designed to introduce them to the brands involved in the sweepstakes.
We will clearly express every company's unique value proposition and educate the customer on why they should be excited to buy their products.
We will also provide autoresponder templates to participating brands to educate them on how to onboard these new email subscribers onto their list.
By the time the contest is over, participating consumers will be familiar with your brand and open to followup correspondence.
Remember, running a successful giveaway involves proper segmentation and nurturing and we will help you with the process.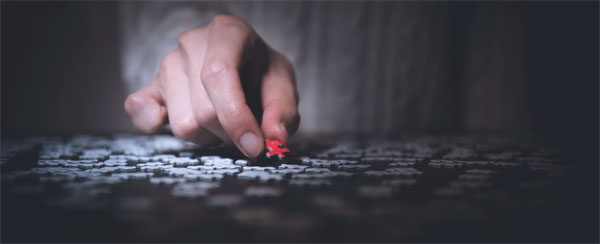 Toni and I are very familiar with the ecommerce landscape and we will make every effort to group companies together that have the same customer demographic.
For example, we will not group together a fashion/beauty brand with a sports brand. All brands who participate in a given sweepstakes will have the same customer avatar.
We will also match brands accordingly based on their email list size to ensure fairness of contribution.
Note: Toni and I have a lot of experience with matchmaking companies through running the masterminds at the Sellers Summit. There's an art to grouping similar companies together and we have a special process.
Is Running A Giveaway Worth The Cost?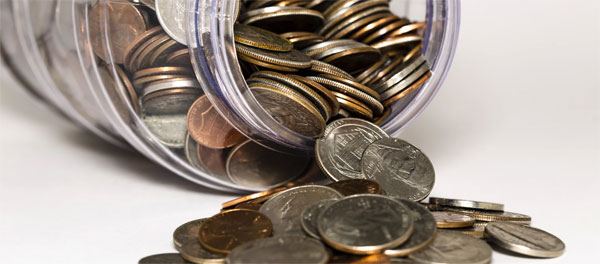 First off, our service is free and your only cost will be your gift card contribution valued at $200.
If we assume that your gift card really costs you $50 and you acquire a few thousand new email subscribers, that comes out to 2.5 cents per email.
This is ridiculously cheap.
Usually when I run my own giveaways through Facebook ads, I end up paying 50 cents to a dollar per sub. And Facebook is only getting more and more expensive as time goes on.
For most stores, all it takes is 1-2 orders just to break even. And if you take into account repeat business and the lifetime value of a customer, it becomes a no brainer.
How Do Bloggers Factor Into The Giveaway?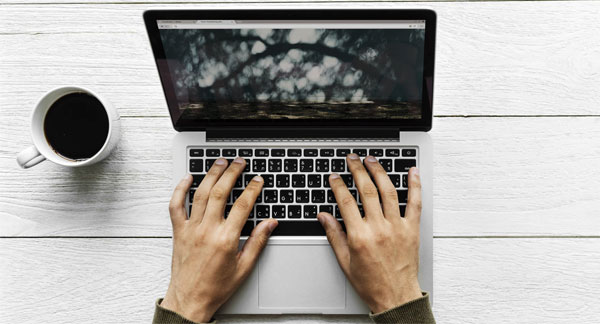 Another huge value add for Go Brand Win is that we will share all of our sweepstakes with related bloggers in your niche.
Toni and I have been blogging for a very long time (> 10 years) and over the years, we've built strong relationships with bloggers in a wide variety of disciplines.
Specifically, Toni has been working in the online space since the early 2000's and founded and managed the Blogger Network for Savings.com.
She's personally managed over thirty campaigns and has worked with brands such as Kraft, ConAgra, Safety 1st, The Pork Council, Sears/Kmart, Macy's Southwest, Visa prepaid, and more.
We both have quite a large rolodex and we will use our contacts to amplify the giveaways that we run.
Why Is This Service Free? What's The Catch?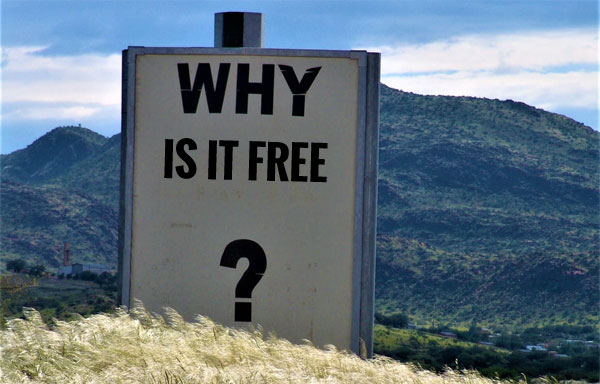 Whenever something is free, there's a tendency to think that it's too good to be true.
But in this case, we are truly offering this service for free. If you want to know my exact motivation for doing this, there are a couple of reasons…
First off, I full on plan to use the emails subscribers acquired through these giveaways to promote Bumblebee Linens. By collaborating with similar brands, I will use this email list to grow my own business.
In the long run (> 2 years out), Toni and I plan on leveraging this email list to promote brands directly for a fee. We haven't figured out all of the details yet on this front, but we have plenty of time to do so.
Most importantly, my main reason for running Go Brand Win involves my happiness.
Back when I was searching for answers on what to do with my life post day job, I discovered a lot about my personality.
For example, when I resigned from my engineering director position in 2016, I immediately wanted to replace that job with a startup company in the tech space.
After all, I wasn't ready to give up the technical part of my brain so I desperately went in search of a software SAAS based business I could pursue.
But as I started working on these software projects, I realized that the amount of upfront investment and more importantly the time commitment to get a SAAS based business off of its feet was pretty significant.
In order to commit to a large software project, I'd have to devote many more hours per week than even my day job. And in the end, I remembered why I started my businesses in the first place, to spend more time with friends and family.
The other thing that I realized was that it didn't really matter what type of business I decided to pursue as long as I enjoyed who I was working with.
In the end, Go Brand Win just felt right.
It's a win win for everyone involved and it makes me happy to bring companies together in collaboration.
Want More Info On GoBrandWin.com? Listen To My Latest Podcast Episode Below
In case you are interested, Toni and I gave a more in depth introduction of GoBrandWin.com on the podcast.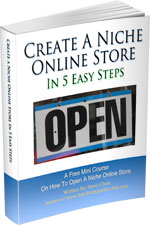 Ready To Get Serious About Starting An Online Business?
If you are really considering starting your own online business, then you have to check out my free mini course on How To Create A Niche Online Store In 5 Easy Steps.
In this 6 day mini course, I reveal the steps that my wife and I took to earn 100 thousand dollars in the span of just a year. Best of all, it's free and you'll receive weekly ecommerce tips and strategies!
Note: This post above may contain affiliate links, which means that I may receive a commission if you make a purchase when clicking a link. Please consult our privacy policy for more information.
Related Posts In Email Marketing
About Steve Chou

Steve Chou is a highly recognized influencer in the ecommerce space and has taught thousands of students how to effectively sell physical products online over at ProfitableOnlineStore.com. 

His blog, MyWifeQuitHerJob.com, has been featured in Forbes, Inc, The New York Times,  Entrepreneur and MSNBC.  

He's also a contributing author for BigCommerce, Klaviyo, ManyChat, Printful, Privy, CXL, Ecommerce Fuel, GlockApps, Privy, Social Media Examiner, Web Designer Depot, Sumo and other leading business publications.

In addition, he runs a popular ecommerce podcast, My Wife Quit Her Job, which is a top 25 marketing show on all of Apple Podcasts. 

To stay up to date with all of the latest ecommerce trends, Steve runs a 7 figure ecommerce store, BumblebeeLinens.com, with his wife and puts on an annual ecommerce conference called The Sellers Summit.  

Steve carries both a bachelors and a masters degree in electrical engineering from Stanford University. Despite majoring in electrical engineering, he spent a good portion of his graduate education studying entrepreneurship and the mechanics of running small businesses.