The year was 2007 and my wife and I were victims of a dreaded condition known as complacency. If you've never heard of this terrible condition before, it's a disease that leads to spending 10 hours a day at a job that you don't particularly like.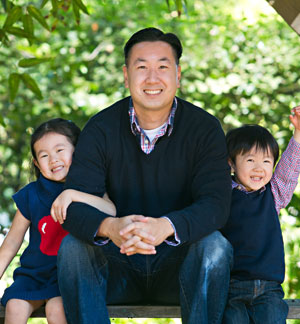 It's an illness that stops you from pursuing your personal goals and aspirations because you can never find the time.
It's a debilitating condition that causes you to trudge through each day doing the daily grind as life quickly passes you by.
Back then, my wife and I used to get up early in the morning, go to work, eat dinner, sleep and then wake up again the next day to repeat the cycle.
Days quickly faded into weeks, weeks dissolved into months and months soon became years of the same routine.
Even though we both made a pretty good salary from our day jobs, we were coasting our way through life like lifeless zombies. After all, we weren't challenging ourselves. We weren't trying new things and we stayed within our comfort zone when making important decisions. We had no sense of purpose and we were unmotivated and stagnant.
It sounds harsh, but my wife and I were lazy pieces of !@#$. Even though we had a lot of free time, we always ended up wasting it on empty activities. For example, our day consisted of working from 9-6:30pm, eating dinner and then watching television until it was time to go to bed.
Days and weeks went by quickly and we didn't have anything to show for it. Even when I try really hard, I am unable to recall any specific memories during that period of my life. The only thing I remember is that I watched a hell of a lot of television and that my wife was terribly unhappy with her day job.
In fact, the only memory that stands out in my mind was how much she dreaded having to go to work each and every day. Every morning she would kiss me goodbye and then say
Okay, Honey. I'm off to the hell hole I call my job!
It was particularly painful for me because I had to watch her drag herself out of bed and witness her suffer every morning.
Even though she changed companies several times during her career, she never felt fulfilled working at any of her jobs. What's ironic is that my wife and I had always wanted to start a business and be our own boss but we never got around to it. We talked about opening an online store many times but never took any action until it happened….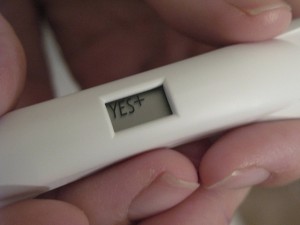 My wife became pregnant! I still don't fully comprehend how peeing on a stick could stir up so many emotions, but my wife and I became excited and terrified at the same time. For one thing, I got a sudden injection of motivation and enthusiasm.
All of a sudden I felt like I needed to get off my ass and become a better person. I felt like I needed to be more responsible and to take charge of my life. I felt like I needed to get my act together and provide for my family.
As millions of thoughts swirled through my head, my primary concern became financial security. We needed a bigger house. We needed to live in a better school district. We needed to start a college education fund. We needed an emergency fund so large that we could survive even if I lost my job or got laid off.
As for my wife, she wanted to quit her job so she could take care of our child full time. She didn't want to miss a single minute of our baby's childhood. The only problem was that with the additional expense of having a child, she didn't want to place a major crimp on our lifestyle or our finances. As a result, we needed to find another way to make money and replace her six figure salary. Hence our online store, Bumblebee Linens, was born.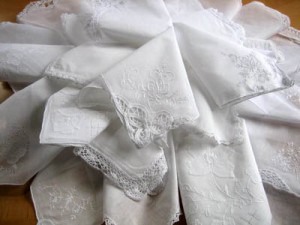 Even though things started out slowly, our online store managed to replace my wife's salary of $100K within one year.
Having our own business allowed her to stay at home and take care of our child while running our online store at the same time.
The best part was that my wife didn't have to put in nearly as many hours as her day job to make significantly more money and she was much happier too.
More Info
If you want to learn more about my background and the various businesses that I run today, please check out my post on How To Grow 3 Six Figure Businesses While Working A Full Time Job With 2 Kids
If you want to get an inside look into my personality, then check out
25 Random Things You Don't Know About Me
If you want to know more about my wife, then check out 25 Random Things You Don't Know About The Wife Of MyWifeQuitHerJob.com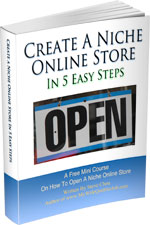 Are You Interested In Starting An Online Business?
Creating our online wedding linens business was not rocket science by any means. You can replicate our success by taking our free 6 day mini course on how to start a niche online store of your own.
In this 6 day mini course, I reveal the steps that my wife and I took to earn 100 thousand dollars in the span of just a year. Best of all, it's absolutely free!
How My First Live Webinar and 1.5 Hours Of Work Resulted In A $60015 Payout
For the longest time, I've avoided live webinars like the plague. And it's not because I dislike speaking to large audiences because I do enjoy it. But I never thought giving webinars was a good use of my time because it's not a scalable practice. Instead, I've focused most of my efforts into my...
Income Report: How I Grew My Blog Income By 122% In The First Half Of 2015
If you read my last blogging income report for 2014, I was extremely happy to announce that I had doubled my earnings from the year before (2013). In 2014, revenues came in at about $360K which made my day job income an ever shrinking percentage of my overall household income. And this year, things are...
Mid Year Report: How We Grew Our Online Store In The First Half Of 2015
My wife just closed the books on the first half of 2015 and I'm happy to say that we're off to another record year! If you remember my income report from last year, 2014 was a year of growing pains for our online store. And while we managed to increase our revenues by double digits...
How To Run A Business With Your Spouse And Still Maintain A Happy Marriage
Recently in a podcast interview, I was asked a question that took me off guard. Steve, do you recommend working together on a business with your spouse or significant other? Here's the thing. Starting and running a successful business is enough of a challenge as is. But when you add working with...
How To Grow 3 Six Figure Businesses While Working A Full Time Job With 2 Kids
Beginning in 2007, all of the businesses that I've been involved with have consistently grown in the double or triple digits every year. And overall, I've started 3 main revenue generating properties. First, there was my ecommerce store that I launched with my wife in 2007. Then the following year I began blogging at MyWifeQuitHerJob.com. ...
A Behind The Scenes Look At How We Launched Our New Apron Product Line
If you've been following the status updates for my ecommerce store, you're probably aware that my wife and I were planning on launching 3 brand new product lines for our online store this year. But thanks to numerous hiccups in the manufacturing process and a major strike at our local port, all of our products were...
Here's What Adding Payment Plans Did To My Info Product Sales – The Good, The Bad And The Ugly
When I first launched my Create A Profitable Online Store Course in 2011, the price was only $299. But as I continued to add content to the class and as the value of the course continued to rise, I began raising prices as well. Today, the cost of my class is more than triple the...
What Happened To Our Store After We Started Selling On Amazon. Here Are The Results
On MyWifeQuitHerJob.com, I often write about the need for motivation and determination when it comes to starting a business. After all if you don't have the drive, then you will never take any action. Well today I have a confession to make. I had major problems motivating myself to sell on Amazon. Our...
How To Start A Business When You're Clueless With No Money. Here's What I'd Do…
Whenever I have a conversation about entrepreneurship, I often find that most people have a strong desire to start a business at some point in their life. But here's the thing. While the desire is there, it's often the lack of confidence and the uncertainty of the outcome that prevents most people from...
My Thoughts On Jealousy, Inadequacy And Finding Work Life Balance
I have a love hate relationship with Facebook. On one hand, Facebook allows me to keep in touch with and keep track of what my friends are up to. But on the other hand, I've had many a Facebook session where I've left with a healthy dose of jealousy and feelings of inadequacy. Oh...
How I Tripled The Sales Of My Info Product By Tweaking My Email Autoresponder
I've been running my Create A Profitable Online Store Course for several years now and up until the middle of last year, it's been selling reasonably well. For example during 2012 and 2013, I averaged about 150K per year in revenue through affiliate marketing and selling my class using the principles I outlined in my 2013...
How Motif Investing And A Little Peer Pressure Rekindled My Interest In Investing
Before starting my online businesses, my primary money making strategy used to be investing and trading stocks. Every morning, I would wake up at market open, analyze the movers and the shakers, do stock research and plan my next set of trades. But at some point in the middle of having my 2 kids and...
Year End Report: How Our Online Store Performed In 2014
My wife just closed the books on 2014 and our online store continued its trend of double digit year over year revenue growth! As I mentioned in our mid year report, 2014 was the year of outsourcing our business and I'm happy to say that our little business can now run on its own and...
How Much I Made Blogging And The Actions I Took To Double Revenues This Past Year
My wife just closed the books on MyWifeQuitHerJob.com's earnings, and I'm thrilled to say that 2014 was a blowout year for my blog! Whereas in early September I was forecasting revenues in the range of $300K, a late year surge including a single magical day where I made over $35,000 in 24 hrs allowed...
Income Report: How My Blog Performed As A Business In The First Half Of 2014
Back in 2009 if you asked me whether I thought my blog could ever make more money than my day job, I would have said "Hell No!". In fact, my Mom is still amazed that MyWifeQuitHerJob.com is able to make any money at all. Just the other day, I had a Skype chat...
2 Simple Tweaks That Doubled My Email List Signups And My Take On Single Vs Double Optin
Out of all the traffic sources that bring in revenue to MyWifeQuitHerJob.com, most of the money that I make is derived directly from my email list. Without my email list, I would not be selling very many copies of my ecommerce course. Without my email newsletter, I wouldn't be converting nearly as many affiliate offers....
How We Grew Our Online Store In The First Half Of 2014
My wife just closed the books on the first half of 2014 and I'm happy to say that we are on track for another record year. Following a similar theme to last year, my wife and I have been focusing our efforts on further outsourcing our business. Our kids are getting older now and they...
How To Launch The Number One Ranked Podcast In iTunes Without A Huge Following
There I stood, hovering behind my computer monitor and nervous as hell as I prepared to hit the "publish" button on my brand new podcast. Here's the thing. I had already told all my friends that I was starting a podcast. I had already told the readers of my blog that I...
The Moment I Realized How To Achieve Limitless Productivity
Today I wanted to talk about a profound transition that I've been making over the past year and a half. In reality, it's actually not that profound, but it's a place that has taken me a very long time to reach. When I first started my entrepreneurial journey, I was all about doing...
A Behind The Scenes Look At The Redesign Of MyWifeQuitHerJob.com
It's been almost 4 years since I last changed the look and feel of MyWifeQuitHerJob.com so I knew that a complete website overhaul was long overdue. One of the reasons that I've waited so long is because I don't believe in changing things unless something is broken. And because my blog has been...
5 Ingenious Sales Tactics That Disney World Uses That Can Be Applied To Your Ecommerce Store
My family and I just got back from a 2 week vacation to Disney World in Florida and a 7 day Caribbean cruise that went to Haiti, Jamaica, Grand Cayman, Cozumel and we had a great time! This vacation was particularly special for us because it was the first time that we left complete control...
How I Made Over $300K These Past 2 Years With An Email Autoresponder
While our online store has been the main cash cow in our family, over the years MyWifeQuitHerJob.com has also become a significant portion of our household revenue. 2 years ago, I reached my first major blogging milestone by finally breaking the six figure income barrier after 4 long years of slogging away. That's right. ...
Income Report: How Did Our Online Store Do In 2013 And Are We Still Growing?
In my mid year income report that I published in July, I mentioned that the first half of 2013 was extremely challenging for our online store. Google traffic was down. We had a bad month of February due to inclement weather. Our year over year revenues ending in July were only only up by...
How 12 Seconds On The NBC Today Show Blew Up Sales And How We Prepared For The Traffic
12 seconds….That's all it took… 12 minuscule seconds of being on television and the traffic and order volume for our online store completely blew up! This past week, our online store Bumblebee Linens was featured on NBC's Today Show and it was quite possibly the most exhilarating 12 seconds that I've ever experienced as long as...
Dropshipping Vs Carrying Inventory – An Inside Look At The Financials Of Two Live Online Shops
Recently my buddy Andrew Youderian announced that he's selling his successful dropshipped online store, TrollingMotors.net. Now normally someone selling their website isn't a big deal. But what is really unique about Andrew's sale is that he's selling it all by himself without a broker via a dutch auction on his blog. Therefore all of...
What A Six Pack Taught Me About Starting A Successful Online Business
6 pack abs. It's something that most guys want but will rarely achieve in their lifetime. For me, I've wanted a 6 pack since I was in high school but was never able to quite get over the hump. Even when I was playing junior olympic volleyball and in the best shape of my...
An Online Business Or A Day Job: Which Income Source Is More Stable?
Today, I wanted to talk about an interesting conversation that I had the other day with my good friend Rebecca (not her real name) about income stability. This past year, she was laid off from her job at a private consulting firm. And it happened so suddenly that she didn't really see...
An Inside Look At How My Online Store Redesign Has Increased Sales
Would you believe that the last time I redesigned my online store website was over 3 years ago? In this day and age, 3 years is an eternity and quite frankly I'm a little embarrassed. But when your shop is making money and growing in the double digits every year, making major...
Mid Year Income Report: How Our Online Store Performed In The First Half Of 2013
Before I get into any specifics, I just wanted to say that so far this year has probably been the most challenging year we've ever had with our online wedding linens business. Like most ecommerce stores, we derive a decent chunk of our business from search and Google has been making so many changes...
Recent SEO And Site Upgrade Mistakes That Have Hurt Online Store Sales
When you follow as many blogs about making money online as I do, it's easy to get caught up in the hype. In fact, I often wonder whether I'm doing something wrong with my online businesses because when I compare myself to some of the other more successful bloggers out there, I can rarely...
My Thoughts On Making Money And Planting Money Seeds
A little while ago, I published a post on how to start a blog and why blogging can be better than ecommerce. Now normally, I tend to focus most of my subject matter on ecommerce because ecommerce is where I've had my biggest success thus far. But recently in the past few...
Year End Review: How MyWifeQuitHerJob.com Performed As A Business
Normally, I don't post year end reviews for my blog but MyWifeQuitHerJob.com hit several milestones this year that I'd like to share with you. When I first started this blog, I did not have the intention of making a significant amount of money off of it. Instead, I wanted to use MyWifeQuitHerJob.com...
Income Report: How Our Online Store Performed This Past Year
My wife just closed the books on our online store and I'm happy to report that we had another record year of earnings! Looking back, we launched our online store in 2007 so that my wife could stay at home with our kids. And what's funny is that we never expected it...
Why I'm Thankful Despite The Recent Chaos And Hardship With My Online Businesses
Thanksgiving has finally arrived and it couldn't have come at a better time. Why? It's because the Thanksgiving holiday always forces me to sit down, assess my priorities and remind myself what is truly important in my life. And this year, the timing is impeccable because I've had a tough month of...
25 Things You Don't Know About The Wife Of MyWifeQuitHerJob.com
I've been writing for MyWifeQuitHerJob.com for several years now and I just realized that during this entire time I've never ever introduced my wife. First off, her name is Jennifer and for all of you who are new to my blog, my wife and I are business partners as well as husband and wife....
How To Outsource An Ecommerce Store That Carries Inventory
We've been running our ecommerce store for quite a while now and every single year since the beginning, our business has been growing in the double and triple digits! Introducing Our New Office! But one of our problems has been that the amount of help that we've hired has not grown in proportion. For example, while...
12 Things I Learned From Starting 3 Six Figure Lifestyle Businesses
Since my wife became pregnant with our first child in 2007, I've created 3 different lifestyle businesses, an ecommerce store selling wedding linens, a blog about entrepreneurship and a course on how to start an online store. And these businesses were created so my wife and I could spend more time with these two. For...
Why Starting A Business Can Be A Lonely Path And What You Can Do About It
A few weeks back, I wrote an article entitled An Introspective Look At How Fear Has Guided My Life. And in the process of writing that post and reading all of the comments, I started thinking about my entrepreneurial journey and all of the challenges that I've faced over the years. ...
An Introspective Look At How Fear Has Guided My Life
I have a confession to make. I've lived in fear for most of my life. When I was in high school, I was terrified that I would not get into a top university. Photo By ValetheKid When I got into college, I was terrified that I wouldn't get a job when I graduated. After...
Income Report: How Much Money Do I Make Blogging And Is It Worth My Time?
The is the first time that I'm writing about the income generated from this blog. Why? Because quite frankly up until this point, there hasn't been much to talk about. And to tell you the truth, I've always been a little embarrassed by how slowly the revenue stream for MyWifeQuitHerJob.com has grown...
How To Make Money By Knowing When To Work Hard And When To Outsource
After blogging about online stores and helping others with their online businesses for the past several years, I've started to notice a disturbing trend among entrepreneurs in the small business community. These days, it seems as though everyone is looking to outsource. And by outsource, I mean everything! "Steve, can you recommend someone to...
Why Our Online Store Profits Are Up 46% Year Over Year And Still Growing – Our Mid Year Report
After 3 consecutive years of achieving double and triple digit growth since making six figures our first year, I thought that our online store was finally going to run out of steam in 2012. The reality is that we're not a high growth technology company. We're not a huge company with a large marketing...
Why You Don't Have To Love What You Sell When Starting An Online Store
I often get asked by my friends whether I truly enjoy running my online store and whether selling wedding linens really floats my boat. In fact, most of my friends still find it hard to believe that I'm in the linens business in the first place. Most of my friends don't understand how...
How To Prevent Yourself From Becoming Obsolete And The Reason Why I Haven't Quit My Job
It's still early on in the year, but our online store is poised for yet another 30%-40% increase in year over year profit. And believe it or not, our little online wedding linens store has now shown 4 consecutive years of double digit growth. At this point, the shop easily makes more than...
Running A Successful Online Business: Why General Tips And Tricks Will Get You Nowhere
As many of you are probably aware, I currently offer a free 6 day mini-course on how to start a niche online store in 5 easy steps. And while my guide is an excellent introduction to the world of ecommerce, by no means does it contain all of the necessary information to run a...
Income Report: How Our Online Store Performed In 2011
The new year has already begun which means that it's time to report the annual numbers for our online store. Just yesterday, my wife closed the books on our financials and I'm proud to announce that we had yet another record year with double digit growth! I know that I say this every single year,...
An Important Piece Of Customer Service Advice That I Learned The Hard Way
These last few weeks haven't exactly been the smoothest in small business land for my wife and I. For starters, our business computer died a horrible death which caused all sorts of mayhem. Ironically, I wasn't that upset about the computer itself. After all, we bought it a good 4 years ago...
This One Simple Mindset Will Help Your Online Business Succeed Guaranteed
When I was a kid, one of my favorite fables was "The Tortoise and The Hare". But even though I loved this story growing up, I never had any respect for the tortoise because the way he won the race just wasn't that sexy. So what if he beat the hare this one...
How We Use Google Analytics To Improve Our Online Store
Recently, I was featured in an article published on AllAnalytics.com discussing how analytics has improved our online business. While the article was well received, I ended up getting a good amount of questions asking for more specifics on exactly how and what we track for our web store. So, the purpose of this...
How To Be Good At Everything You Try | A Lesson Learned From My Baby Girl
It has been almost eight months since my wife and I signed up my little daughter for her first swimming lesson. And even though I've witnessed her triumphs and her struggles every step of the way, I'm still shocked and amazed that my baby girl is now practically swimming on her own. After...
Persistent Shopping Carts – Are You Frustrating Shoppers Because Your Website Is Timing Out?
Every year, my wife and I hire a professional photographer to take pictures of the kids and the family. While this is not cheap, it's something we like to do because the kids are growing up so fast and we want to have photos for every stage of their development. What's...
The Growth Continues! Why Our Online Store Profits Are Up 37% Year Over Year
My wife just closed the books on our mid year numbers(January – June) for 2011 and profits are up in the double digits again. I say this every year but my wife and I are constantly amazed by how our little business continues to grow and expand. Seriously folks, there's nothing particularly...
Our Wedding Handkerchiefs Featured In Martha Stewart Weddings
Today, I'm happy to announce that our online store will be featured in the summer 2011 issue of Martha Stewart Weddings magazine! My wife and I are both ecstatic because we've been trying to get Martha Stewart's attention for quite some time now. As one of the top magazines in the wedding industry,...
How To Improve Your Online Store Website By Negotiating With Your Toddler
My daughter is now 3 years old and as she continues to grow and mature, it's becoming much easier for the two of us to communicate with one other. Finally, she can put together simple sentences and convey what she wants and needs using words instead of grunting or crying. The problem is...
3 Ways Our Business Improved By Doing Nothing – Sometimes You Just Have To Stick Around And Good Things Will Happen
I don't know what's been going on lately, but I've been receiving an unusually large number of depressing emails this past month. People have been asking me questions like… How do I know when to shut down my business? It's been over 8 months now and I'm not still not making that much with...
My Yearly Report: Online Store Profits Up 28% Year Over Year
My wife just closed the books on 2010 for our online store and I'm pleased to share some of the numbers with you. Looking back, I'm still amazed and proud that our little online store continues to grow at such a fast pace. To think that our business all started when we found...
I Used To Hate All Marketers Then Became One By Necessity
Before I tell you about my love hate relationship with marketing, I thought that I'd give you a little background about what I do. When I'm not blogging or helping my wife run our online store, I run a small electrical engineering team for a startup company in silicon valley. Photo by Perigrinari Most...
Product Sourcing Nightmares – Bad Experiences We've Had With Overseas Vendors
After publishing my article on How To Buy Wholesale Direct From Chinese Factories, a number of readers asked why my wife and I chose to pay all of this money to go to the Canton fair in China when we could have just used Alibaba.com for free to find our vendors. Certainly, the trip...
How Our Online Business Needs To Be Improved
I just wanted to take the time to thank you all for your emails and your comments. They really are what keeps this blog going and motivates me to write more often. In fact, I look forward to answering questions each and every morning! The other day I received an excellent...
Making A 6 Figure Income With Our Online Store – How Much Work Does It Take?
A few people have emailed me lately asking questions about how much time we spend running our store on a day to day basis and I completely understand why. Running a business can be difficult and time consuming so it's important to understand what one is getting into before taking the plunge. I...
Mistakes Made In Finding Products To Sell: How My Wife Lost Her Favorite Hobby
One of the pieces of entrepreneurial advice that I hear the most often is to start a business based on something you are passionate about. Pick a niche based on something you enjoy doing and turn it into a business. Whenever I hear this advice, I start to roll my eyes because...
Profits Up 26% With The Business On Cruise Control
My wife just closed the books on our mid year numbers (January – June) and I'm proud to say that year over year profits are up in the double digits yet again. Running the store these last 6 months was much harder for a variety of reasons which I'll outline below. But...
How We Got Over The Hump With Our Online Business
Embarassing as it was for me to write my last article on how I was a neurotic mess when our business first launched, there were several points that I wanted to emphasize… There is always a struggle and a period of uncertainty with every business until you make it over the hump. Anyone who...
How I Was A Neurotic Mess When Our Business First Launched
Whenever you read about an entrepreneur who has a made a large sum of money in a short period of time, there is always this misconception that their path to success was quick and smooth. Photo By Derek Miller Take John Chow for example. If you read his blog and his tips, it seems as though...
What I've Learned From 3 Online Store Website Redesigns
Over the past several years, our online wedding linens store website has undergone 3 major revisions. In the beginning, I was lazy, didn't know what I was doing, and launched the store with more or less the stock OSCommerce shopping cart layout. After several months of very few sales, I decided to...
Why Our Online Store Profits Are Only Up 41% Year Over Year
Happy New Year! My wife just closed the books on another year of business and we are proud to announce that we have achieved double digit growth yet again. The profits for our business increased by 41% and we're really happy with our accomplishments despite the down economy. Most people consider 41% a pretty...
How To Find Time To Start A Side Business
Whenever I mention to anyone that I work a full time job, help my wife run our online store and maintain MyWifeQuitHerJob.com all while having two kids in the house, one of the first questions I always get is how I find the time to do all of these things. Photo by Morbuto Believe it...
Running A Business And Surviving With Another Child On The Way
As the due date for our second child rapidly approaches, my wife and I are battening down the hatches for the impending damage to our finances, rest and well being. As I mentioned in a previous post, we are in the midst of purchasing a brand new house. In addition, we've also decided...
Breaking Down The 100K A Year Barrier With Your Small Business
Several of my friends and acquaintances that follow MyWifeQuitHerJob.com find it hard to believe that our online wedding linens business can possibly make 100 thousand dollars a year in profits for selling to such a tiny niche. And they are correct. We don't make 100K a year. We make much more than...
The Most Important Customer Service Tip I Have To Give
Embrace disaster. When things go wrong and your customer is angry, take advantage of the situation and make things right. Don't make excuses and take responsibility! After all, the reputation of your online business is defined by how you deal with adversity and unfortunate circumstances rather than how you handle...
Learning To Say No – Confessions Of A Small Business Yes Man
My wife and I jumped right into our online business with a "whatever it takes" attitude. We were excited. We were enthusiastic. And we were ready to make money by any means necessary even if it meant catering to our customers. Looking back, this was not necessarily the wrong attitude to...
What Your Customer Really Wants – Lessons Learned From Taking Customer Support Calls
While our online wedding linens store doesn't get a ton of inquiries, we do receive our fair share of customer calls throughout the day. And after you've answered the phone long enough, you begin to develop a certain sixth sense about the type of customer you're dealing with. My wife and I have...
Habits Of Successful Entrepreneurs That I've Witnessed Personally
I'm not sure why, but my stumbleupon toolbar has been sending me mostly articles lately on entrepreneurship. In just the past few days alone, I've probably read more than 5 or 6 articles focusing strictly on the traits of successful entrepreneurs. Even though I love articles about entrepreneurship, after reading just a few of these...
What Recession? Why Year Over Year Profits Are Up 75%
My wife just closed the books on our mid year numbers (January – June) and sales are up significantly! Once again, we both are amazed at how our little wedding linens store has managed double digit growth for the 3rd consecutive year. Of course our growth has slowed from last year when we managed...
4 Tweaks We Made To Our Business That Drastically Improved Sales
Sometimes a seemingly insignificant change to your website or online strategy can pay huge dividends. And in many cases, the answer to improving sales requires very little effort to implement. In this article, I'm going to discuss the slight tweaks and minute changes that we made to our website that had a dramatic impact on...
Things About Our Business That Didn't Go According To Plan
If there's one thing that I've learned from starting our online wedding linens business, it's that good planning can only get you so far. You can spend hours and hours putting together the most intricate and well thought out plan only to have it blow up in your face because of one false assumption. In...
Entrepreneurship Doesn't Have To Be About The Next Big Thing
I admit it. I used to be ashamed of telling other people about our wedding linens business. When we first opened our online store, not only did we not receive many orders in the first 4-6 months, but the idea of opening an online wedding linens store seemed almost silly compared to what...
Growing Pains That We Are Experiencing With Our Online Business
There's a point with every successful business where the level of sales slowly begins to exceed the infrastructure required to support it. While this generally indicates that business is good and fundamentally strong, the volume of customer support issues can be overwhelming especially if you don't have the necessary manpower or capital equipment. ...
What My Baby Girl Has Taught Me About Running A Business
It's ironic, but sometimes age and experience can actually prevent us from achieving our full potential. The main problem is that we all develop biases and poor habits over time that can severely limit our success. Even worse, as we get older, many of us close our minds, become set in our ways...
How I Chose My Dedicated Web Hosting Provider
In my last article entitled How Dedicated Hosting Can Actually Be Cheaper Than Shared Hosting, I discussed the reasons why I finally decided to switch from shared hosting to dedicated hosting with our online store. After publishing the article, a number of readers subsequently emailed me to ask which provider I finally chose and how I...
How Dedicated Hosting Can Actually Be Cheaper Than Shared Hosting
Early on in the life of our online store, I used to wonder when the right time would be to transition our website from shared to dedicated hosting. And this past weekend, I received the answer shoved down my throat. I discovered the hard way that I needed to switch because this past...
How To Prevent Your Small Business From Stagnating
Once your business is up and running smoothly, it is surprising how easy it is to become complacent and allow your business to stagnate. Especially if you are already in the green and making a decent amount of profit, human nature inclines us to sit back, relax and just watch the money roll in. On...
What Motivates Me And Why I Love Running Our Business
My wife and I run an online wedding linens store and I absolutely love the products that we have to offer. I love weddings and the clientele I interact with on a day to day basis. I love helping customers make their weddings special. But I'll be honest with you. ...
Starting A Business Is Like Asking Out A Girl For The First Time
Perhaps it's due to the bad economy, but many of my friends lately have become increasingly frustrated with their day jobs. Taking an informal poll, over 80% of them would much rather be working for themselves than for their current employers. Of these 80%, many of them are staying at their current...
What I Learned From My Customer Service Blunders
I must admit that customer service does not come naturally to me. When it comes to dealing with customers, I always feel like I have to become someone that I'm not, someone who is infinitely patient, helpful and cheerful all at the same time. For me, the hardest part of customer service is remaining...
Mental Tips On How To Start A Business For Lazy People
Most people are lazy. When it comes to doing something relaxing and leisurely versus something you consider work, your inclination is to always choose the path of least resistance. That is why it is so difficult to make progress on any project even though deep down you truly want to do it. Take it...
How We Stopped Short Of Becoming Lazy Pieces Of Crap
I admit it. I'm a lazy person at heart. If I'm watching television and I can't find the remote, I'll watch whatever channel happens to be on. If I have a craving for a certain food but have to cook it myself, I'll just eat leftovers instead. If I'm lying in...
Are You Stuck In A Mental Rut With Your Small Business? Learn How We Got Out
Every entrepreneur has gone through it at least once. It's not pleasant. It's not fun. But things will go wrong and you will feel like quitting. Especially early on when your business is fragile, it doesn't take much to get yourself into a rut. It could be something as simple as...
Starting Your Own Business: How To Improve Your Luck
Every business requires a little bit of luck in order to be successful. Most of the time, it's a matter of timing or being at the right place at the right time. But do you ever wonder how some people keep getting lucky over and over again? It might just be a...
Healthy Sacrifices We Made To Start Our Online Business
There are only 24 hours in a day so something in your schedule usually has to give in order to find the time to start your own business. When my wife and I first started our online business, both of us had full time jobs which left only about 3 hours of free time...
Starting Your Own Business: Do You Have To Risk Your Life Savings?
Most people think that starting their own business has to be an expensive endeavor. While it is true that many successful entrepreneurs self-fund their startups by racking up massive debt on their credit cards, it definitely does not have to be that way. Thanks to the internet, starting your own online business is as inexpensive...
How We Increased Our Profit 147% With Our Online Business
My wife and I just closed the books for our online store and this past year was our highest grossing year ever! Having only been around for 2 years, my wife and I are still flabbergasted that our little online wedding linens store has grown so fast in such a short period of...
The Hidden Benefits Of Owning Your Own Business
Most people start their own business hoping to find the answers to a few key questions. How can I be my own boss and make money doing things that I enjoy? How can I be in control of my own destiny? How can I become wealthy and rich? Don't get me...
The Tradeoffs Of Owning Your Own Business Vs Working A Day Job
Ever wonder whether the people who brag about their small business wealth are really living the high life? Most of what you read on the web about starting your own business tends to be over glorified because everyone is always trying to sell you something. When all you see are get rich quick...
Despite The Downturn, I Feel Wealthier Than Ever
I don't know why but I always get a little pensive during the holiday season. This is the time when I like to lie down, stare at the ceiling in total silence and reflect on my life for the past year. Holidays like Christmas and Thanksgiving tend to amplify my mood. If...
How Our Online Business Brought My Wife And I Closer Together
When my wife and I decided to start our own online business together, many people advised us against the idea. "You'll fight all the time!" "Business and marriage don't mix!" "Your business will drive you two apart" "You and your wife need time to yourselves" The above quotes were just a sampling of some of the many warnings we were...
A Peek Into The Glamorous Life Of A Small Business Owner
Everyone knows that starting and running a small business is glamorous. In the past few weeks alone, I've read at least a half a dozen stories ranging from "How I made $1027.53 in a single day!" to "How you can work 4 hours a day and be rich with a small business!". ...
The Secret To A Healthy Relationship With Money
Do you believe that money is the ultimate panacea? Have you ever thought to yourself, "If I just had more money, my life would be so much easier and less worrisome?" Most people tend to think this way until they amass some wealth and the opposite happens. Their life gets harder...
Why Our Online Business Almost Failed And How We Recovered
In a previous article entitled mistakes we made early on with our online store, we outlined 5 early decisions that hindered the growth of our business. While those mistakes slowed us down, none of them were showstoppers by any means. In this article, I'd like to talk about decisions that...
How We Used Ebay To Assess The Viability Of Our Business
I just wanted to take the time to introduce my wife Jennifer who will be guest posting for today. Jennifer is the heart and soul of our online business. She basically manages 90% of the operations on a day to day basis in addition to taking care of our daughter. She is...
The Secrets to Building Wealth – Do You Have The Right Mindset?
Everyone wants to build wealth but why do very few ever succeed in doing so? It's because most people don't take the time to establish a proper game plan on how to grow their money. Building wealth requires planning, budgeting and an awareness of how money can work for itself. The sooner...
Personality Traits That Can Doom A Would Be Entrepreneur
Not everyone is cut out to be an entrepreneur. When I look back and analyze some of the startup companies that my friends tried to start and why they failed, I can immediately recognize certain character traits and decisions that doomed their companies from the start. All of my friends possessed the drive...
How To Build Wealth By Saving Money Without Sacrificing Your Livelihood
Let's face it. There are only 2 ways to build wealth. Either you can make more money or you can save more money. In a previous article, I already discussed why you should worry about your topline more than your bottom line. But just because you're focusing on making money doesn't...
Are You Cut Out To Be An Entrepreneur?
I used to think that entrepreneurship was only about creating unique and groundbreaking technologies and coming up with new and innovative products. Having studied entrepreneurship in graduate school, I was always surrounded by gung-ho entrepreneurs. Some of my peers went on to start web technology companies whereas others created startup companies in...
How to Burn Yourself Out in 2 Weeks When Starting Your Online Business
Entrepreneurs love creating businesses from scratch because of the excitement and unfettered determination of starting something brand new. I remember when my wife and I first started our online store, we ate, drank and slept with the business 24/7. Practically every meal, we discussed at length our products, our strategy and our execution...
Business Ideas That Didn't Pan Out For Us – Part 1
Anyone who tells you that they got their business right on their first try is probably lying, forgetful, or trying to sell you something. My wife and I went through a multitude of ideas in the first month alone that went absolutely nowhere. A few of these ideas actually made us a few...
How To Start a Business While Throwing Up (A Satire)
Starting a business when you are pregnant is not the most ideal situation. It would have been a lot easier had we planned for this more ahead of time. Ironically, I always knew I was going to quit when we had kids, but for some reason, the lost income from quitting my job...
Why You Should Worry About Your Topline More Than Your Bottom Line
My wife and I constantly discuss different ways to build our overall wealth. Our goal is to retire and be able to spend all of our time with our children. We've tried a lot of different things over the years, but our most miserable experience arose when we decided to drastically cut back...
5 Reasons Why You Should Quit Your Job
For some reason, it was especially difficult for me to get up out of bed this morning to get ready for work. As I was getting dressed, I stood there looking at my wife who was sleeping blissfully on the bed and I couldn't help but feel a little jealous....
Top 5 Mistakes We Made Early On With Our Online Store
It's really tough to go against your own nature. I admit it. When it comes to running a business, I'm extremely frugal and very anal about the way things are run. In general, frugality and anality are good character traits when it comes to running a business, but sometimes these traits can...
How We Found Our Niche For Our Online Store
People often ask how we decided to sell wedding handkerchiefs and linens on the Internet. While my husband might have a different opinion, in my mind we fell into the idea with a bit of luck and good timing. When we were brainstorming ideas on businesses to start, I was infatuated with my latest hobby,...
How We Got Motivated to Start Our Own Business
In theory, it shouldn't have required much courage at all for us to start an online business. Opening a business, especially on the web, is about as cheap and easy as it gets. All it takes is 10 bucks for a domain name and as little as 5 bucks a month for some web...