I don't think I'll ever get tired of telling people how powerful Twitter can be as a tool for promoting your blog and/or website.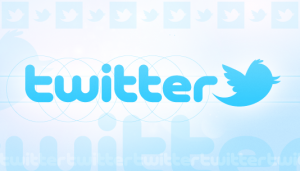 It is by a distance my social media network of choice, for three reasons:
It drives the most traffic to my blog
It allows you to build a loyal following, as opposed to simply hoping for one to appear
It allows you to make the kind of connections that aren't easily possible elsewhere
In this article, I want to focus on those first two reasons. If you are interested in growing a significant Twitter following that can drive targeted traffic to your site, read on.
Editor's Note: For my online store, my best social media traffic source is Pinterest followed by Facebook. For my blog, Facebook is higher than Twitter traffic as well. But I haven't been managing my Twitter account like Tom has.
Related: Pinterest Marketing For Ecommerce And Online Stores – The Ultimate Guide
Interaction is Key
In this post I will be revealing the practical steps I have taken to grow my Twitter account by around 5,000 followers this year, but before I do so, we must first address something of vital importance — the number of followers you have on Twitter is almost pointless if you are not active and interesting.
Whilst it is possible to build a Twitter following without actually spending much time on your account, you will soon find that all of those followers have no interest in you.
In order to combat this potential outcome, you must be active on Twitter, and you should interact with your followers personally whenever possible. This isn't complicated:
Tweet interesting and insightful content that is relevant to your target audience
Ask questions of your followers
Respond to those who tweet at you
Personally thank those who share your content
Be interesting!
You don't have to spend an overwhelming amount of time on Twitter to get positive results — just two or three 5-10 minute windows per day can be enough time to keep on top of things.
How to Build a Twitter Following
When it comes to the ideal of having a large Twitter following, you have two options:
Grow a hugely successful blog/site and watch your Twitter following grow organically
Build a targeted Twitter following and use your account as a tool to engage with your audience and drive traffic to your blog/site
As you have no doubt guessed, we are looking at option two today. Even if option one sounds appealing (and you are growing a hugely successful site), option two can still benefit.
The principles for building a Twitter following are very simple:
Follow relevant people on Twitter, and a proportion of them will follow you back with interest
Unfollow those who don't follow you back, or who are inactive on Twitter
Getting people to follow you back is important for obvious reasons. The reason you unfollow disinterested/inactive people is to free up space to follow those who may be interested.
You must actively manage your following to follower ratio. You should never follow more people than you have following you. Not only does it look a little untoward, but Twitter places a cap (above 2,000) on followings above approximately 110% of the number of followers you have. So if you have 2,000 followers, you cannot follow more than 2,200 people (or thereabouts).
I'm not going to lie to you — attempting to find and follow relevant Twitter profiles is too much hassle for me. Instead I use two semi-automated tools — Tweet Adder and ManageFlitter. Let's look at each in turn.
Tweet Adder
This piece of software will set you back $55 (for a one profile license), but it is money well-spent. Amongst many other features, Tweet Adder allows you to follow and unfollow targeted Twitter users on a semi-automated basis.
You can build up a database of people who follow Twitter accounts that are similar to yours, then set Tweet Adder to automatically follow these people intermittently. If you are targeting the right people, you will find that a considerable proportion (anywhere from 10-40% in my experience) will follow you back with interest.
You can also set Tweet Adder to unfollow those who do not follow you back after a set period of time. This ensures that your following to follower ratio remains manageable.
Although automated products such as this can get a bad rap, I have nothing but good things to say about Tweet Adder. After all, it offers you an opportunity to spread the word of your blog or site to those who are interested. If they're not interested they can simply ignore your follow, so I don't see any moral issue.
ManageFlitter
The ManageFlitter app follows a freemium pricing model, and I only make use of the free options. Just one option in fact — Follow Inactive Users.
ManageFlitter can present you with a list of all your followers that have not tweeted in the past 30 days. I think you can safely assume that such people are unlikely to be heavy Twitter users, and therefore are not of value to you. You can unfollow these people en masse with just a couple of clicks.
ManageFlitter is also packed with a number of other tools which I recommend you check out.
Driving Traffic to Your Site
Once you have taken the above steps, you will find that Twitter drives a certain level of traffic to your site organically. When people follow you back, they may well check out your site (assuming that you have linked to it within your profile bio). I regularly receive tweets and emails from people saying that they found my site through Twitter, which is proof enough that my strategy is doing its job.
Beyond that, the obvious method for driving traffic to your site is to tweet out links — typically to blog posts. I tend to publish three tweets for every new blog post that I write (each separated by a number of hours, to ensure that they hit different timezones).
I also occasionally tweet out links to archived posts, and label them as such. You can also automate this process with a WordPress plugin such as Tweet Old Post, but I have found it to be a little buggy.
…And Then Wait.
That's all there is to it folks! Although I could certainly go into far more detail, what you see above is the simple framework for growing an active Twitter profile.
The final ingredient is patience. If you are starting out with a relatively small profile, it will take a while for the snowball effect to begin. But once you start to pick up momentum, the growth will be exponential.
If you have any questions pertaining to my strategy, please don't hesitate to ask in the comments section.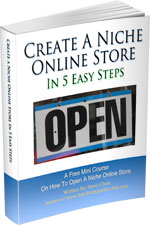 Ready To Get Serious About Starting An Online Business?
If you are really considering starting your own online business, then you have to check out my free mini course on How To Create A Niche Online Store In 5 Easy Steps.
In this 6 day mini course, I reveal the steps that my wife and I took to earn 100 thousand dollars in the span of just a year. Best of all, it's absolutely free!
Note: This post above may contain affiliate links, which means that I may receive a commission if you make a purchase when clicking a link. Please consult our privacy policy for more information.
Similar Posts
Have you read these?