This is a guest post from Laura Roeder. Laura is a social media marketing expert who teaches small businesses how to create their own fame and claim their brand online. She is the creator of the Creating Fame Classroom, Your Backstage Pass to Twitter as well as other courses she offers online. Laura's free program, The Dash, provides weekly actionable tips on how to leverage social media. To become a member, go to GetTheDash.com.

Not this again.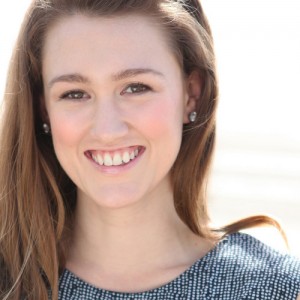 I found myself on another looong Chicago bus ride, on my way to present a proposal (AKA spend an hour of my time without getting paid) to yet another hesitant prospect. By all measures my web design business was doing incredibly well – I was 23 years old and had hit just over $60,000/year.

But I was already getting drained, frustrated and burned out.

Every time I wrapped up a project I was back at zero – the song and dance of getting new clients was never-ending. The most frustrating part was that there didn't seem to be a light at the end of the tunnel – the only way to grow my business was to spend MORE time getting new clients and spending MORE time working on their projects. None of my marketing was leveraged – I had to start fresh with every new prospect.

And truthfully, working with clients was hard. I felt like I was on call 24/7 to their whims and frustrations. It was difficult to know when a project was done and any kind of setback fell squarely on my shoulders.

In other words – it sucked.

I knew that I had to get out before I became completely miserable, so in the beginning of 2009 I made a radical decision -

I fired all my clients.

Keep in mind – this was my full-time business. I didn't have a day job, part-time work, or family to back me up. I guess I'm kind of all-or-nothing that way but I knew the faster I ditched my old business the sooner I'd be able to fully commit to my new one.

And I did.

I started out by publishing a weekly newsletter called The Dash (you can still sign up here) with a quick social media how-to. I didn't have a list (or even a website!) for my new business built out yet, so I just sent it to my old web design clients. They loved it and word started to spread.

As I crafted my social media business, I thought about what I had learned before. I didn't want clients. I didn't want to constantly hustle for proposals. I wanted a model where my marketing could keep working for me, where someone would be able to buy something without a one-on-one conversation.

I could have never predicted that exactly what I was looking for would be handed to me on a silver platter.

Right after I moved to Los Angeles in 2009 I won a contest where I received a box full of business and marketing training programs and admission to a local conference. The conference taught exactly how to make an information product – how to determine your topic, get clear on your ideal customer, even how to market it.

So I went home and put in place what I had learned.

My first information product, Your Backstage Pass to Twitter, brought in just over $3,000.

Let me say that again – THREE THOUSAND DOLLARS! I used to chase one client for months to get three thousand dollars! I used to have to go to four networking events to find someone that wanted to hire me!

From that day, I KNEW that I had found the business model that I was looking for. It had everything my old business didn't – and the best part was after I created the program other people could keep buying it! (And still do – an updated version of course.) This was miles away from my one-off web design projects where no part of the work could be leveraged or duplicated – every project started at zero.

Building a profitable information product business is not easy. It doesn't take any less work than my web design business and every day I'm confronted with something new to learn.

I think the big difference is leverage and finding a business model that I love. In less than a year my social media business made more than double my highest-earning year in my web design business. Once I hit on something that worked I stuck with it and kept iterating and improving.

I don't think there's one right business model for everyone. Some people love having the one-on-one interaction with clients. There's some work that just needs to be done hands-on. But if you're sick of the services you're providing, there are more options out there. Moving from services to products allowed me to skyrocket my growth, build a business I love, and have a blast doing it. I couldn't ask for more.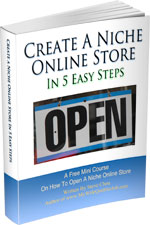 Ready To Get Serious About Starting An Online Business?
If you are really considering starting your own online business and quitting your day job, then you absolutely have to check out my mini course on
How To Create A Niche Online Store In 5 Easy Steps
.
In this 6 day mini course, I reveal the steps that my wife and I took to earn
100 thousand dollars
in the span of just a year. Best of all, it's absolutely free!

Stumble!
&nbsp &nbsp

Reddit!
&nbsp &nbsp

Digg!
&nbsp &nbsp

Del.icio.us
&nbsp &nbsp

Facebook

Get Free Updates Via RSS
&nbsp

Follow Me On Twitter

BizSugar
Similar Posts
Have you read these?
14 Responses to "How I Freed Myself From The Wrong Model (And Doubled My Money Because Of It)"