Few things should be more important to a blogger than their brand.
It is what attracts readers. It is what creates subscribers and evangelists. It is what sets you apart from your peers. It gives people a reason to visit your blog rather than any other.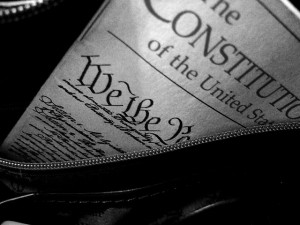 If you can create a strong brand then half the battle of building a successful blog is won. Any marketing efforts you personally make wilt in the shadow of the power of a recognisable brand. Create something that people are drawn to and you will find that your blog takes on a life of its own.
In this post I want to discuss one of the most powerful weapons you can utilise in building a recognisable brand. It's something you may not have previously contemplated, but its potential for taking your blog to the next level is huge.
The Power of a Manifesto
You may not be familiar with the concept of a blogging manifesto. It is typically a relatively short (2,000 – 10,000 words) piece that represents the core values of a blog.
It "sells" a blog — not through cheap sales tactics, but through a simple communication of what the blog stands for.
Incidentally, one of the first things I read when I started my own blogging journey was a manifesto: 279 Days to Overnight Success by Chris Guillebeau. Fast forward more than two years and I am still a huge fan of Chris and I am still talking about that manifesto. You can't often provoke the same kind of reaction from a blog post.
Another manifesto I read at the onset of my blogging career was 18 Months, 2 Blogs, Six Figures by Corbett Barr. Along with Chris, Corbett is one of my favorite bloggers, and I was introduced to him by his manifesto.
Let's be honest with ourselves — we are a fickle bunch. If we hit upon an interesting article on the web we may not even take note of who penned it or on what site we read it.
We are hungry for information but we have no particular loyalty to bloggers for the most part. It typically takes something more compelling than a simple blog post to create a connection. That's where a manifesto can make all the difference.
What Makes a Manifesto So Powerful?
The above two manifestos are really stories — stories of the authors' ascent to success along with the principles they hold dear that enabled them to do what they do.
In short, they give the reader someone to discover. They introduce a personality — a human being — behind the words. They make a blog come to life. In reading one of the manifestos above you are not just reading a story; you are being introduced to a person who may well embody all of the principles that you hold dear (even if you don't know it yet).
That process is extraordinarily powerful and can make the difference between an indifferent reader and someone who remains a loyal subscriber to your blog for months and years to come.
I can attest to that personally, since I have been following Chris and Corbett for so long and still to this day refer back to them and their manifestos. That's the kind of influence that separates the average blog from recognisable blogging brands.
What Should a Manifesto Be?
In my opinion, there are a few key ingredients that every manifesto should have.
It should take an absolute position. In writing a manifesto you should be prepared to arouse both agreement and disagreement. You will not attract true evangelists by sitting on the fence. Do not be afraid to show your true colors.
It should come from the heart. Your manifesto should represent everything that you believe in that is relevant to your blog's topic. This is not the time to hold back; in reading your manifesto, one should feel like they are getting to know you.
It should be compelling. No one is going to read a manifesto that reflects the status quo — people want to read about what they have not previously contemplated.
It should be both free and freely available. No payment required, nor an email address subscription. Access should be as easy as clicking a download button. If your manifesto is as compelling and powerful as it will need to be, you will create more fans by making it freely available than you would otherwise.
It should be your masterpiece. Your manifesto should represent everything that your blog encompasses — the reasons why readers should subscribe to your blog above all others. You must leave nothing out.
The Importance of a Manifesto
A blog can exist and succeed without a manifesto. I can think of many huge blogs without them. However, I honestly believe that it is a tool that all bloggers should utilize if possible. It creates an opportunity to boost a brand way beyond its existing capabilities.
I am currently creating a manifesto for my own blog. It will bring together everything that it stands for and package it together in one document, as a testament to everything that I believe in. In that way it will be far more compelling than the scattered collection of blog posts within which the same information is currently held.
Although I feel like I have a pretty strong brand already, I believe that my manifesto will "complete" the blog. Furthermore, I am sure that it will act as a catalyst for the kind of growth that I have not yet experienced. What do you think?
This post was written by Tom Ewer, a regular contributor for MyWifeQuitHerJob.com!
photo credit: jypsygen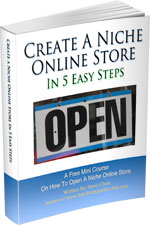 Ready To Get Serious About Starting An Online Business?
If you are really considering starting your own online business, then you have to check out my free mini course on How To Create A Niche Online Store In 5 Easy Steps.
In this 6 day mini course, I reveal the steps that my wife and I took to earn 100 thousand dollars in the span of just a year. Best of all, it's absolutely free!
Note: This post above may contain affiliate links, which means that I may receive a commission if you make a purchase when clicking a link. Please consult our privacy policy for more information.
Similar Posts
Have you read these?