Several years ago, my wife and I made a conscious effort to remove sugary drinks entirely out of our diets. No more high fructose corn syrup. No more Boba milk tea and no more delicious milkshakes.
For my wife however, cutting out sugar was particularly difficult because she hates the taste of water. (Given that water is tasteless, I personally don't see how you could possibly "hate the taste" but that's a topic for another discussion).
Anyway when we're not drinking water, we both drink a lot of tea because it tastes good and there are 0 calories associated with it. It's a win-win.
One day, we were casually strolling down the streets of Palo Alto when we noticed a brand new tea shop open up its doors on University Ave. It smelled amazing so we decided to go in and take a look.
Tea Store #1


A bright and bubbly girl came to greet us and she started asking us questions about what type of tea we liked.
Do you like fruity tea?
What about decaf?
How about ginger tea?
My favorite is this coconut jasmine blend. Wanna to have a smell?
Our sales clerk was extremely knowledgeable about tea, super enthusiastic and she must have spent over 20 minutes with us as she brought down a dazzling array of different teas for us to see and smell. We were in heaven.
And after looking at over 20 different flavors, we asked a simple question.
Would it be possible to have a taste of these 3 teas please?
After a brief pause, here's how the conversation went…
Clerk: At our tea store, we don't force you to buy a large amount of tea. There are no minimums. You can buy as little or as much as you want and we'll charge you by weight. Do you want to buy a sample of these 3 teas?

Me: Can we just try a little sip of each? I want to make sure that I'll like them before committing.

Clerk: Of course! You can purchase a cup of any flavor in the entire store at the tea counter right over there. How many cups would you like us to brew?

Me: Actually, I just want a small taste of the 3. Just a little sip will do.

Clerk: How about just buying a single serving size? There's no minimum order and no obligation whatsoever!
After a little back and forth, we ended up buying enough tea to brew 2 cups of each flavor and ended up paying about 5 bucks.
Overall, it was a very pleasant experience. Our sales clerk was very helpful and we were excited to try our new tea at home.
Tea Shop #2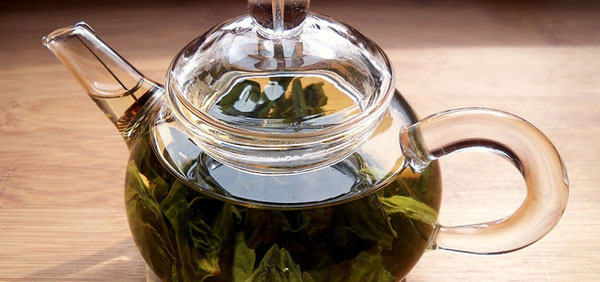 The next day, we decided to go to the local mall because we needed to buy some new clothes for the kiddos. And that's when we walked by another tea store.
Like tea shop #1, they offered a ridiculous selection of different teas and the staff was very helpful. Just like the other shop, we spent quite a while going through and taking in the delicious aromas of 15-20 different teas.
But because of our experience with tea shop #1, I was a bit hesitant to ask whether we could try the teas we liked. But then a funny thing happened. The clerk flat out asked us if we wanted to try any of the flavors we selected.
Me: Do you mean that we can actually have a quick taste?

Clerk: Of course! Try as many flavors as you like and we'll brew you a small cup of whatever you want.
After hearing his offer, my wife and I couldn't resist and decided to try 3 of the flavors that we liked. In retrospect, we wanted to try more but we didn't want to trouble the clerk to brew more than 3 different pots when there were other customers waiting in line.
Anyway after we tried the 3 flavors, we decided that we liked 2 of them and ended up buying 2 medium sized containers of each for a grand total of 50 bucks.
The Outcome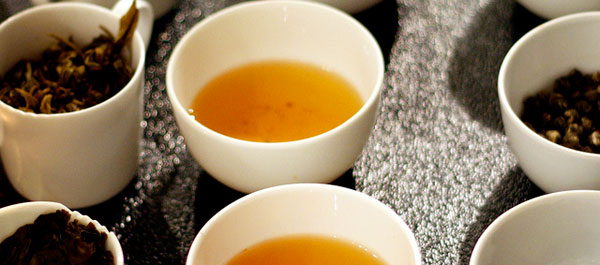 The upshot of visiting both of these tea shops was that we had a lot of new tea to try at home. And what ended up happening was that we liked all of the teas we bought from both tea shop #1 and tea shop #2. But here's the thing.
We ended up finishing all of the tea from tea shop #1 and haven't been back. Meanwhile, we're still working on the large canisters from tea shop #2. And by drinking it everyday, it's starting to become part of our daily routine.
In fact, we like it so much that I'm sure that when we run out, we'll go back to tea shop #2 and get a refill.
Plus, there's another kicker that I forgot to mention as well. Tea shop #2 also got our home address and has been sending us free tea samples in the mail. While we haven't particularly liked any of the samples so far, it's only a matter of time until they hit the jackpot.
The Lesson
Now let's take a step back and review what just happened. Tea shop #1 lost out on a potentially bigger sale and made a grand total of 5 dollars from our transaction. Given the cost of the bags and the clerk's time, I'm guessing that they probably broke even or even lost money on the transaction. Plus they didn't get any of our information either.
Tea shop #2 got us to fork over 50 dollars and they probably snagged us as a long term client. In addition, their snail mail marketing efforts are bound to hit the jackpot with us at some point and we'll be back for more.
So if there's a lesson to be learned here, it's that reciprocity is a very strong force. Because tea shop #1 didn't put in the extra effort of letting us try the tea, they not only lost out on a larger transaction but we also felt somewhat nickel and dimed as well.
They managed to make a small sale but if you think about it, it's a pain in the butt for a customer to have to physically go back to their store to buy more tea. They should have spent some more time and tried to close a larger deal. Also, they should have given us some free tea in return for our information like the other shop.
My guess is that tea shop #1 didn't want to deal with a bunch of people coming in to try tea and not buy anything. And the fact that there's no minimum purchase means that the probability of making a tiny sale is a lot higher as well. This strategy is no good.
Meanwhile, tea shop #2 forces you to buy a larger quantity of tea but at least you know that you're going to like what you are buying. Plus, the extra effort of allowing you to try as many flavors as you like creates what I call a reciprocity dilemma.
As soon as my wife and I tried a single cup of tea, we already felt obligated to make some sort of purchase. And the fact that tea shop #2 had a decent sized minimum order quantity meant that they were going to close a larger sale no matter what.
And to top things off, tea shop #2 was very wise to obtain our information in return for sending us free tea samples via snail mail. How can anyone resist free tea?:)
So let me ask you this. Are you going above and beyond to gain a new repeat customer? Are you using reciprocity in your business? Are there other businesses that you've encountered that use similar techniques?
Let me know in the comments below.
photo credit: A Girl With Tea Christian Kaden caruba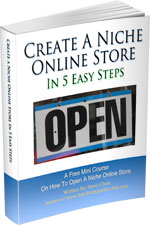 Ready To Get Serious About Starting An Online Business?
If you are really considering starting your own online business, then you have to check out my free mini course on How To Create A Niche Online Store In 5 Easy Steps.
In this 6 day mini course, I reveal the steps that my wife and I took to earn 100 thousand dollars in the span of just a year. Best of all, it's absolutely free!
Similar Posts
Have you read these?