Today, I wanted to talk about an interesting conversation that I had the other day with my good friend Rebecca (not her real name) about income stability. This past year, she was laid off from her job at a private consulting firm.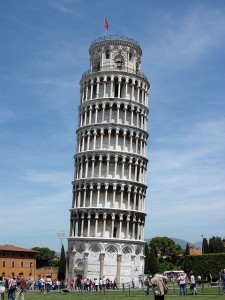 And it happened so suddenly that she didn't really see it coming and was left completely unprepared. She didn't have a backup plan. She didn't have another job lined up.
And while she had a reasonable amount of savings in her bank account, her lifestyle was calibrated towards a high paying professional salary.
Because she was reluctant to cut back on her expenditures, her first instinct was to look for another job at a different firm but the economy was bad so there were very few jobs available.
Months went by and she still couldn't find any employment and she eventually got to the point where she even considered getting a job as a sales clerk to make ends meet.
Then one day out of the blue, she got a call from a former business client who needed some consulting work done on the side. And for the first time, she experienced the sheer joy of receiving the full billable amount for her services instead of a flat salary.
At her previous firm, she was getting paid far less than what she was billing out to clients and it was a great feeling to keep all of that money for herself.
Low and behold, she discovered that she could work much fewer hours and still make a decent living as an independent consultant. And thus, she decided to start her own private practice.
Is Your Day Job More Stable?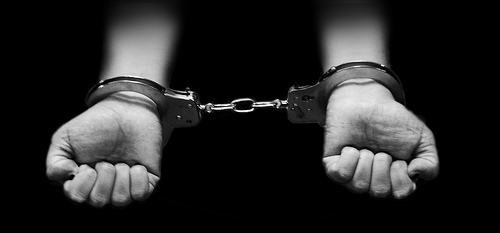 Since her layoff, her practice has been doing reasonably well. While she still hasn't made as much as her original salary, business has been fairly steady and she's had a lot more free time to spend with her friends and family.
Recently, her sister gave birth to a daughter and she's had the opportunity to spend a lot of priceless time with her niece. Overall, her lifestyle has been as good as it has ever been.
That's why I was completely shocked when she told me that she was considering going back to work at a corporate firm, a job that would require her to work many more hours than she was working today.
When I asked her the reason for abandoning her private practice, here's what she said.
The income from a job is so much more stable than running your own business. I need more work and monetary stability in my life.
While I didn't agree with her opinion, her words did get me thinking. Do I consider my online businesses stable income? How does my J-O-B compare in terms of stability to my ecommerce store and/or my blog?
As it stands, I'm in a unique position to answer this question because I happen to work full time and operate 3 online businesses. Here's my own personal take when I compare my job to each one of my online businesses.
My Ecommerce Store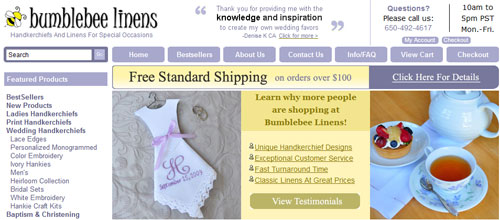 Out of my blog, my job and my online store course, my online store is the most stable income source of them all. Sure, my traffic is somewhat dependent on Google and other external factors, but it's been growing very steadily for the past 5-6 years.
At this point, my shop has enough word of mouth and a decent enough repeat customer rate to stand on its own. Recently, I checked my analytics data and discovered that almost 30% of my sales are from direct traffic alone which I'm pretty happy with!
Even if I were to lose out on all other forms of traffic, my family and I could still live on 30% of our current earnings.
To be fair though, my day job is pretty stable too since I carry proprietary knowledge over the design for the products that my company sells.
While I still could be laid off at any time, the company would have to be doing very poorly in order for something drastic to happen.
Anyways at a 20000 ft level, the reason I ultimately consider my online store to be my most stable income source is due to the following reasons:
I can never get laid off (though my wife could potentially fire me:))
I have decent visibility into future sales. Don't get me wrong. My business could still go south, but I would be able to see the warning signs well before the apocalypse.
I'm in control of my own sales. If my revenues ever were to decrease, I could do something about it. The power is in my hands.
Also, I have a much higher monetary upside with my online store versus a steady paycheck from my day job. As it stands today, my online store makes many times my salary at work so even if things were to go bad, the profits would still be good enough to live comfortably.
My Blog

Gauging the monetary stability of my blog is a little trickier since I earn most of my money from affiliate revenue and advertising. A good portion of my traffic does come from search which can fluctuate quite drastically at any given time.
However, one thing that Google can never take away from me is my email list. In fact, I would argue that my blog is as stable as my day job simply due to my email list alone.
Whenever I need some extra traffic, I can send out an email blast. If I have a new product for sale or if I want to bolster sales of an existing product, I can send out a mass email as well.
Furthermore, I have several affiliate arrangements with vendors where the payout is recurring on a per customer basis. This means that I get an ongoing percentage cut of the revenues for every customer that I sign up.
Earning a residual versus a lump sum payout tends to make my revenues more predictable from month to month. As a result, I consider my blog income to be pretty stable as well.
Overall however, I don't consider the earnings from my blog to be on the same level of stability as my specific day job, but only because my blog has only been earning significant revenue for the past 2-3 years.
Ask me this question again in few more years when I've established a longer track record and I might have a better answer for you.
My Online Store Course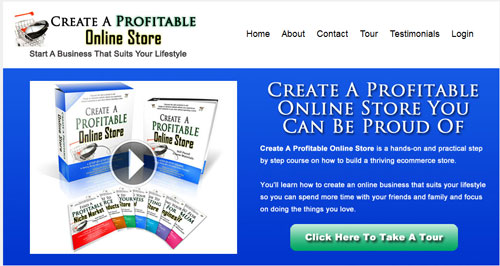 Finally, I have my online store course. Out of all of my businesses, this one fluctuates the most but I still consider it steady enough to depend on the money coming in from month to month.
In many respects, the performance of my course is very closely tied with my blog. Because I funnel a lot of my readers over to my course, the more traffic my blog gets, the more course sales that I receive through my sales funnel.
And here's the thing. At $600 a pop, I don't really have to sell that many of these per month in order to make a living. If things ever got slow, I could go on a webinar frenzy in order to promote further sales.
Anyways as it stands, I don't really push my course much at all and it still sells extremely well.
Conclusion
If you can tell from the tone of this article, I consider my online businesses to be as stable if not more stable than my day job. But in many respects, my situation is somewhat special.
I just happen to be working in a field that is very hot right now and has a scarcity of talent in the Silicon Valley. So even if I were to get laid off, I could probably find another job quite easily.
However when I think about my friend Rebecca, I honestly think she should give her private practice more of a chance. Getting another day job can wait and if anything, employers will be more likely to hire her in the future if they see that she can run a successful practice on her own.
Do you consider your online business to be more stable than a job? I'd love to hear your opinions.
photo credit: Connor Tarter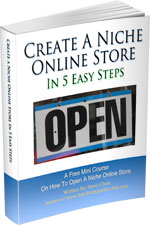 Ready To Get Serious About Starting An Online Business?
If you are really considering starting your own online business, then you have to check out my free mini course on How To Create A Niche Online Store In 5 Easy Steps.
In this 6 day mini course, I reveal the steps that my wife and I took to earn 100 thousand dollars in the span of just a year. Best of all, it's absolutely free!
Note: This post above may contain affiliate links, which means that I may receive a commission if you make a purchase when clicking a link. Please consult our privacy policy for more information.
Similar Posts
Have you read these?