Blogging sometimes gets a bad rap. People will tell you that the blogosphere is saturated, that there is too much competition, that you will not get a high enough return on your time investment, and so on.
I am here to tell you that I started blogging just 11 months ago, and in that time, it has completely changed my life. Because of that fact, I believe that it can do the same for you too.
A Little About Me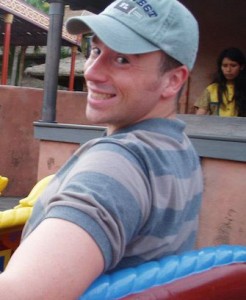 Who says people don't change? It is no exaggeration to say that I was a completely different person at the beginning of 2011.
I was in charge of the management and development of a property portfolio worth around $20m, and I loved my job. Sure, it had its ups and downs, but I was happy with both where I was, and where I was heading. The sky really was the limit.
But then things started to change. A niggling thought in the back of my head took seed and grew at a rapid pace. I began resenting my job, in spite of my success.
In five short years I had gone from clueless college graduate, doing every odd job from decorating to pest control, to managing a small fortune's worth of property. And yet I was not happy. I wanted something of my own. I wanted to be my own boss.
Related: Starting A Business: Convincing Yourself To Take Action And The Key To Behavioral Change
So I started my blog – Leaving Work Behind. Originally it was intended as an accountability journal for my efforts in quitting my job, but has since developed and grown into something more substantial.
The reason for that is largely down to the fact that I quit my job and started my own business back in December 2011.
I now run a modest freelance blogging business that is growing from strength to strength. And I can say without hesitation that I wouldn't be where I am now without my blog.
The Problem with Blogging
We all want more from life. As far as I can tell, that seems to be the human condition. But the key is in striving for more whilst being happy with what you have.
You may be wondering what this has to do with blogging. My point is that people expect miracles from blogging. When starting out, people don't dream of a moderately successful blog which aids the ongoing development of their online income. They dream of wild success.
Startup bloggers look at the a-listers (who for the most part have been blogging for many years), and see their accomplishments as future milestones. What they don't appreciate is that they are seeing an extraordinarily minute percentage of the number of blogs out there. Realism is often thrown out of the window when it comes down to the aspirations of bloggers.
Whilst most of us have the potential to get as far as the a-listers, potential is only one ingredient of a complicated recipe. It takes time, application, determination, and other such characteristics to become a successful blogger.
Here's a simple fact – the vast majority of bloggers will not reach their (typically outlandish) goals. But that doesn't mean that blogging is a pointless endeavor. Take me as an example – I have a blog with a very modest audience, and yet it has turned my life around in less than a year.
Blogging for Relative Success
A successful blog is one that offers a satisfactory return on your time investment. But it is not that simple – typically you will have to work on your blog for many months before you begin to see tangible benefits. The key is in expectation and application.
Firstly, do not expect the world of your blog. Set modest and achievable goals, work towards them, and when reached, set new goals. Dreaming about being an a-lister will do you little good. Focusing on each step in turn that cumulatively lead to such a potential end goal is far more likely to yield positive results.
Secondly, apply yourself to your blogging efforts without expectation of an instant payoff. If your blog is to grow, it will take time. That is why it is so important to blog about something for which you have a great passion.
Most importantly, give it time. You must have patience as a blogger – it takes time to build up a sizable audience and reap the benefits of your consistent hard work.
I saw no return from my blog for many months. I launched it in June, and got my first freelance job in October. Landing that first job was down in part to the quality of the articles on my blog. I landed my second job soon thereafter – both were found through online jobs boards. Since then, I haven't sought out any further work. My other clients have all contacted me via my blog, having found me there.
Editor's Note: I too found Tom through his blog which is excellent. If you want to become a freelance writer, then having a blog is a must.
This Applies to All
Please do not make the mistake that I am writing this only for wannabe freelance writers and/or bloggers. I firmly believe that you could take my advice and apply it to any niche.
If you want to blog about knitwear or chinchillas, go right ahead. The above advice applies to all bloggers.
With that said, I would love to know – what expectations do you have of your blog? Having read this article, do you consider them realistic? Let us know in the comments section!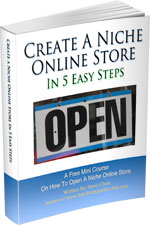 Ready To Get Serious About Starting An Online Business?
If you are really considering starting your own online business, then you have to check out my free mini course on How To Create A Niche Online Store In 5 Easy Steps.
In this 6 day mini course, I reveal the steps that my wife and I took to earn 100 thousand dollars in the span of just a year. Best of all, it's absolutely free!
Similar Posts
Have you read these?