My wife just closed the books on the first half of 2015 and I'm happy to say that we're off to another record year!
If you remember my income report from last year, 2014 was a year of growing pains for our online store. And while we managed to increase our revenues by double digits in 2014, our profits were flat because we invested heavily in additional infrastructure.
But now that we got all of that infrastructure stuff out of the way, we put our foot on the gas!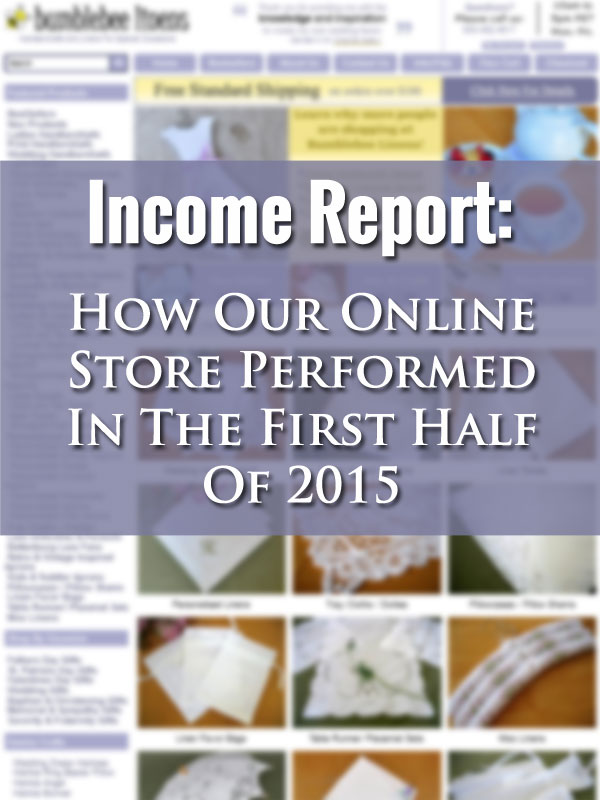 Here's some of the stats for the first half of 2015
Year over year revenue grew 22%
Year over year profit grew 26%
Our margins improved by 3%
Traffic increased by 42.7% from the same period last year
Revenues during the last 4 months were higher than the highest month last year
Increasing our profit by 26% made me smile from ear to ear. After all, I don't think that I've ever gotten a 26% raise at my day job. And I'm fairly certain that no one gets double digit raises consistently every year.
Anyway now that you've heard the numbers, let's break them down and talk about how we've grown our business thus far in the first half of 2015.
We Expanded Our Product Line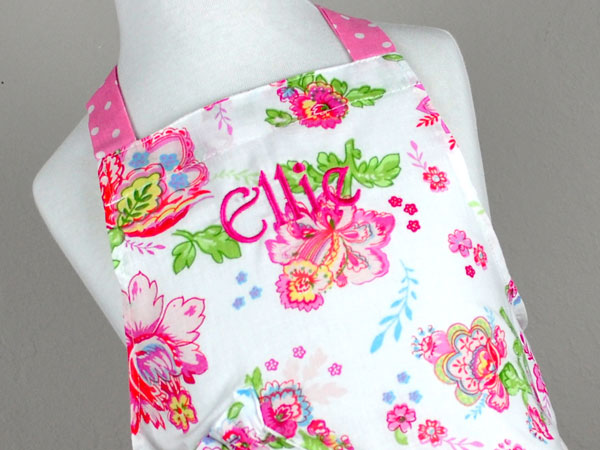 Earlier this year, we launched our line of custom mother daughter aprons. And towards the end of May, these products started contributing to our top line. With the help of several bloggers, we had a big Mother's Day sale and launched with a splash.
Also during the first half of the year, we introduced new styles of print handkerchiefs and new designs into our high end heirloom collection.
We also started grouping our products based on occasion in order to rank new keywords in search and to help customers easily find products around a specific theme.
For example, we created specific categories for St. Patrick's day, Father's Day, Valentine's Day etc…
Our Amazon Sales Increased

Whereas Amazon revenue was pretty negligible last year, this year Amazon sales have started to pick up. In fact, we would have sold a ton more on Amazon had we not had inventory problems at the beginning of the year.
Here's what happened. Towards the end of last year, we increased our linen order volume to account for the additional demand on Amazon. And we were all set to have product in by January in order to keep Amazon's warehouses full.
But then disaster struck. There was a major port strike in Oakland/SF which caused our shipment to be delayed by almost 4 months. And because we cater to a lot of event and wedding planners, we were forced to keep most of our leftover stock in house and not at Amazon's warehouse.
As a result, many of our listings sold out and remained out of stock for several months!
So for the first half of the year, Amazon only accounted for 6% of our revenues but I expect that to improve as the year goes on.
Ads Ads Ads!

A couple of months ago, I wrote about how some of my ecommerce buddies made fun of me because I wasn't using Bing Ads. So I took the humiliation to heart and launched an all out Bing campaign which has been extremely profitable.
The reason I neglected Bing in the past was because I was under the impression that Google owned all of the search market share. But I could not have been more wrong. In fact for some of our ad campaigns, Bing ads bring in almost as much traffic as Google and it converts much better as well.
If you haven't given Bing ads a try, then I highly suggest that you do.
The other major ad platform that I implemented was Facebook Dynamic Product ads. These ads are BY FAR the most profitable ads that I run. In a previous article, I wrote about how I was getting a 12X return on ad spend with Facebook and these numbers are still holding true several months later.
Facebook dynamic ad retargeting is incredible and if you aren't using it, you could be leaving a lot of money on the table.
We've also been dabbling with Pinterest ads but I don't have enough data to report anything conclusive at this point, but stay tuned!
We Continue To Be Featured In The Media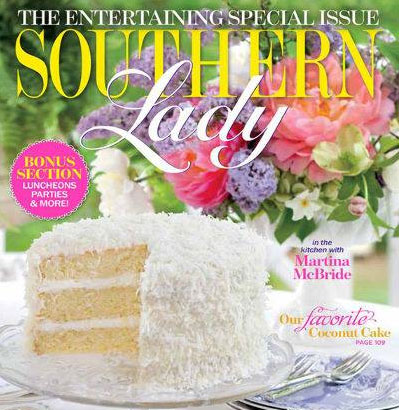 First off, we got into Southern Lady magazine which provided a nice little boost.
And we've also managed to get our little online store featured on several podcasts and interviews in conjunction with MyWifeQuitHerJob.com. When I originally started this blog, I did not do so with the intention of promoting my online store.
But every time I do an interview with a popular podcast or a popular blog, I end up getting quality backlinks back to our store as a result which is a nice little bonus. For example, I was featured on the Smart Passive Income podcast earlier this year and I'll be on Mixergy in the latter half of the year.
We Signed On New B2B Customers
As many of you know, business to business(B2B) customers contribute a large portion to our revenues. And this year, I'm happy to say that we are now an authorized supplier for many major Las Vegas hotels.
The best part is that this all happened by accident. One hotel ordered from us at the last minute because they needed a large volume of napkins fast because one of their existing vendors fell through. And after we delivered, we started getting more and more orders from random hotels in Las Vegas.
Finally, a sales rep called us up and asked us to fill out paperwork to get on their approved vendor list. Score!
We Made Our Blog Responsive
As many of you know, Google announced in April that having a mobile site now matters in the search rankings. And while our online store had a custom mobile implementation, our wordpress blog did not.
So I took the time and had my buddy Ian adjust the theme to a responsive one. Personally, I don't think going responsive made any real difference but our blog traffic has increased significantly since the Google update.
Conclusion
Overall, it's been an incredible year so far and I'm confident that we can grow even more in the latter half of the year. I still have a few cards that I have yet to play and there are several untapped marketing methods that I need to implement.
Ecommerce changes so quickly and that's what makes it so fun. It should be an interesting second half of the year and I'll keep you posted.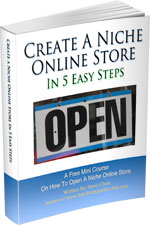 Ready To Get Serious About Starting An Online Business?
If you are really considering starting your own online business, then you have to check out my free mini course on How To Create A Niche Online Store In 5 Easy Steps.
In this 6 day mini course, I reveal the steps that my wife and I took to earn 100 thousand dollars in the span of just a year. Best of all, it's free and you'll receive weekly ecommerce tips and strategies!
Note: This post above may contain affiliate links, which means that I may receive a commission if you make a purchase when clicking a link. Please consult our privacy policy for more information.
Similar Posts
Have you read these?