My wife just closed the books on our mid year numbers (January – June) and sales are up significantly! Once again, we both are amazed at how our little wedding linens store has managed double digit growth for the 3rd consecutive year.
Of course our growth has slowed from last year when we managed to increase profits by 147%, but a 75 percent profit increase isn't anything to sneeze at either.
I admit that it is a bit early to start celebrating since only half a year has elapsed. In the back of my mind, I know that many bad things can happen during the latter half of the year that may negatively impact sales.
But I am optimistic that we can maintain this pace since our busiest months (November and December) have yet to come.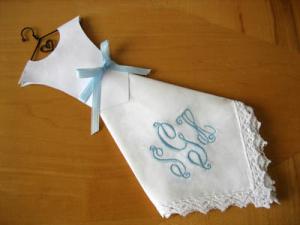 Here are some of the highlights of our half year numbers
Year over year revenues up 72%
Year over year profits up 75%
Organic conversion rate increased by roughly 8%
Traffic to the store increased by 91%
Our margins went up by 3%
So what has changed since last year that caused this increase in sales? It might have something to do with the following changes we made this past year.
I Redesigned The Entire Store
Though it's hard to correlate what made the biggest difference, I think that the redesign of our online store had the largest effect on sales. Of course, I'm probably biased since I devoted several weekends and countless hours doing the redesign.
But coincidently, despite the fact that sales were slow at the beginning of the year, conversion rates shot up in April right soon after the launch of the redesigned store on March 15th.
Once again, it's impossible to to make a definitive determination, but there is a strong positive correlation between sales before and after the redesign.
In any case, the old version of our online store was essentially a beautified version of the out of the box OSCommerce template. It served us well for a few years, but a redesign was well overdue. Looks matter, they really do.
Our Traffic Nearly Doubled
I'm not sure exactly what caused our traffic to increase by 91%. Ironically, our page rank actually went down a notch but the search traffic levels went way up so I'm having a little trouble understanding the correlation of page rank to the actual rankings.
If anyone knows how this works, please fill me in but it seems as though page rank doesn't mean as much these days.
In any case, my wife and I continue to add new content pages to the store and this strategy seems to be working.
I Pruned Our Adwords Ads
I'm not sure why but the conversion rates for our Adwords ads have gone down fairly significantly this year. I really have no idea why. I just know that the same keywords that were converting well for us last year just weren't converting at the same rate.
So I went through every single keyword and did a ROI analysis for each search phrase. If the keyword didn't make us money, I threw it off the list.
For the words that were borderline, I reduced the maximum bid amount. For the words that were converting well, I upped the bids a little bit.
I also experimented with a few of Google's new automatic adwords bidding optimizations, maximizing for clicks and maximizing for conversions. What I found was that both of these options could not beat the performance of my manual manipulation of keyword bids.
When I selected "maximize for clicks", I did get a few more clicks for my money, but the conversion rate seemed to be worse. When I selected "maximize for conversions", Google started making bids so high that I blew through my daily budget way too fast.
Personally, I found that Google's "Maximize for conversions" option was somewhat deceiving. At first glance, the description leads you to believe that you are paying by the conversion when in fact it is merely placing higher bids for keywords that are more likely to convert.
It makes sense in practice and I'm sure it works for some people, but just not for our store.
In any case, by adjusting my bids accordingly, I managed to salvage my conversion rate on Adwords. Today, I pay less money for more clicks at a decent conversion rate.
We Increased Our Automation
One of the big purchases we made early on in the year was a brand new embroidery machine. Even though this machine cost us almost as much as a new car, it decreased our product fulfillment time by well over 33%.
Buying an industrial machine also provided us with a better quality product as well with fewer breakdowns and interruptions.
Believe me, it was a difficult decision to make but when we ran the numbers, it was a no brainer. In the grand scheme of things, the increased productivity far outweighed the cost of the actual machine.
It also probably seems like common sense, but we really should have invested this money in new capital equipment a long time ago. Unfortunately, frugality is a trend that is hard to break for us.
Whenever I end up spending money to improve efficiency, I always end up kicking myself that I didn't do it earlier. It's good to be cheap most of the time but not when it comes to saving time.
Can This Little Store Grow Even More?
To be honest, things are growing so quickly that it has to taper off at some point. If you look at the raw numbers, traffic to the store increased by 91% yet revenues only increased by 72%.
We need to do a better job of monetizing the traffic that we receive. On the flip side, we also need to expand into other product categories in order to increase our growth potential.
In any case, I hope the latter half of the year is as good as the first half. My wife and I are going to focus on adding more products and content pages to our store. Wish us luck!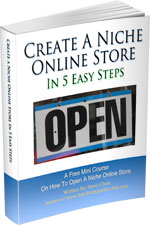 Ready To Get Serious About Starting An Online Business?
If you are really considering starting your own online business, then you have to check out my free mini course on How To Create A Niche Online Store In 5 Easy Steps.
In this 6 day mini course, I reveal the steps that my wife and I took to earn 100 thousand dollars in the span of just a year. Best of all, it's absolutely free!
Note: This post above may contain affiliate links, which means that I may receive a commission if you make a purchase when clicking a link. Please consult our privacy policy for more information.
Similar Posts
Have you read these?