Home prices have dropped 10-20%. Interest rates are at historic lows. So does it make financial sense to buy a house right now? I've been asking myself this question for the past few months but can't seem to find a compelling reason to do so. The numbers just don't quite stack up.
Since I have a child and a business, my parents are also pushing me to buy a house. Even my accountant is advising me to purchase a home in order to provide a tax shelter. Do I listen to my parents and my accountant? Is it worth sitting down and running the numbers?
In general, I don't take anyone's advice blindly unless I have a chance to do my own math. Here's why I'm holding off on buying a house and a breakdown of my analysis.
Calculating The Monthly Mortgage Payment
The easiest way for me to perform a buy vs rent analysis is to run the calculations on the home that I'm currently renting. Right now, my rent is $2200. According to other comparables in my area, the house I'm renting is worth roughly $625K.
If I were to put 20% down, take a 500K loan at 5% (30 year fixed), my monthly payments would be roughly $2684 dollars. As you can see already from a cash flow perspective, buying a house would increase my monthly payments by roughly $484 right off the bat.
Taking Into Account Tax Benefits and Equity
But just taking the mortgage payment at face value isn't really a complete and fair calculation since there are tax benefits involved with owning a home. In addition, since a small portion of my payment goes directly towards the equity in the house, I need to factor that amount in the final calculations as well.
My handy mortgage calculator tells me that the amount of equity I would be gaining per payment (for the first year) is roughly $600 and the remaining $2084 is what I would be paying as mortgage interest.
If I assume that I'm in the 33% tax bracket, that's roughly a savings of about $695 dollars a month. If I factor these two numbers into my calculations, my true monthly costs of buying a house come to about $2684 – $695 – $600 = $1389.
Keep in mind that $600 of this money is in equity that I can't easily extract unless I get a home equity loan. All of a sudden though, it appears quite favorable to buy.
Property Taxes and Other Expenses
What else am I missing here? Here's something that most people forget to include in the cost of owning a home, the dreaded property tax. In California, property tax is roughly 1.25% a year. For a $625k house, this amounts to $7812 a year or about $651 monthly.
This amount is technically tax deductible but because of AMT, I'm never able to deduct my property tax. Therefore, property tax becomes a pure cost to owning the home for my particular situation.
Another expense that most people forget to include is fire insurance. It really depends on your coverage but the quote that I received from my insurance provider was roughly $100 a month for a comparable home. If you also factor in another $100 (being really conservative) a month for upkeep (gardening,repairs, renovations), that puts us at about $2684 – $695 – $600 +$651 + $100 + $100 = $2240.
Opportunity Costs
Still seems about even in terms of buying vs renting right? The other item missing from our calculations is the time value of money. By sinking $125k of my hard earned cash into the home, I could've been using this money to earn even more money. Even if we assume a very conservative 3% yearly rate of return, this amounts to $3750 a year or about $312 a month.
With everything taken into account, it all of a sudden costs
$2684 – $695 – $600 +$651 + $100 + $100 + $312= $2552
to buy the same home that I'm renting. If I look at things from a pure cashflow standpoint, I'm effectively spending $3152 (removing the equity portion of the calculation) to buy vs $2200 a month to rent the exact same house.
The Intangibles
Most people will argue that the pride of owning your own home outweighs the additional costs involved. They'll also tell you that real estate never goes down in the long run.
It's tough to take into account the intangibles when buying your own home, but during these hard economic times, one thing is absolutely clear. You need to be conserving cash. You need to be controlling your cash flow to prepare yourself for potentially harder times ahead.
The real estate market is still in the doldrums. Instead of shelling out extra cash for the pride of ownership or as an investment, you need to run the numbers and all of the scenarios involved.
In my case, I believe that real estate prices are going to remain flat for at least the next few years. Why risk my cashflow when there's very little financially to gain in the near term?
Further Reading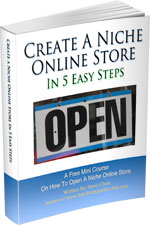 Ready To Get Serious About Starting An Online Business?
If you are really considering starting your own online business, then you have to check out my free mini course on How To Create A Niche Online Store In 5 Easy Steps.
In this 6 day mini course, I reveal the steps that my wife and I took to earn 100 thousand dollars in the span of just a year. Best of all, it's absolutely free!
Note: This post above may contain affiliate links, which means that I may receive a commission if you make a purchase when clicking a link. Please consult our privacy policy for more information.
Similar Posts
Have you read these?